Since we were little kids, we've been told that finding our true love is the ultimate happiness goal and that the biggest quest in our life should be the search for our soul mate.
But what happens when you grow up and realize that it doesn't work like that? That's when things become complicated.
Or they don't have to be, especially if you are willing to rely on some extra help. With ever-growing popularity, dating sites are becoming the most common ways for like-minded members to meet, date or just enjoy each other's company.
In the blue ocean of possibilities, it is important to stay cautious and find the best adult dating sites. That's why we have done several types of research on this topic and dedicate some special time today to review this dating site – Flirt.com.
OFL Top Recommendations based on 100,000+ Survey

"Serious Relationships"
"Discreet Hookups"
"Best Course for Men"
"Quick Flings"
"Normal Hookups"
"Our Quiz"
Get ready to get familiar with flirt.com, all its features, pricing, and overall rating. We'll let you know everything you need to know to make it worth your time if you want to score success on this platform.
Related: The comprehensive guide on how to create the perfect online dating profile; it's the most comprehensive tutorial that teaches how to create an incredible online dating profile. Make sure you check it out later.
Is your dating app giving you the best chance for success?
Make sure to take our online dating site/app quiz to find out.
People who follow our dating site suggestions have on average 2 more dates per month.
Flirt.com Review in Video Form
Audio (podcast) form for those of you on the go
About Flirt
Flirt in one sentence
Whereas Flirt.com has 60% female and 40% male population, it boasts of presence in 253 countries of the world. While its 3-day trial will cost you $4.23, the premium service gives you access to perks on the site ranges from 1 month at $27.30/Month, 3 months $15.30/Month and 6 months $12.27/Month.
We got familiar with Flirt dating site for the first time back in 2009. Even at the beginning, it promised a lot, considering the fast-growing number of members every day, as well as the fact that it used to be free for the girls. We highlight this again – flirt isn't free anymore, but definitely offers the lowest price for a 3-day trial period, which makes it one of the top dating sites for people who are still thinking which dating site they should choose.
You might be familiar with the fact that Flirt has been purchased by Cupid plc (or EasyDate how it was previously called) and this should also tell you something about the site. The main aim is to help the paying members to get more comfortable with flirting and eventually find what they are looking for devoid of scamming and catfishing.
You can capture the attention of your partner with flirting your way into the heart of that one person, plan to meet and see what is in between each other and finally set realistic goals for each other. You never can tell where this exciting journey will take you two.
In addition to this, you will find a lot of attractive features on this dating site. Some of them, such as "Like gallery" will in many ways associate you to some other matching sites, like Tinder for example. One thing is guaranteed – you won't have any problem starting a new conversation or letting somebody know you find them attractive.
What Flirt is really proud of, is its privacy policy. You'll see how much they take care of your privacy and ensure that there are no scams at the website. This privacy policy was the reason they've decided to charge their membership even for the girls, ensuring that everybody has a safe dating experience.
Your safety as a man is crucial so it is good to know the red flags when you see them coming up from the conversations.
Features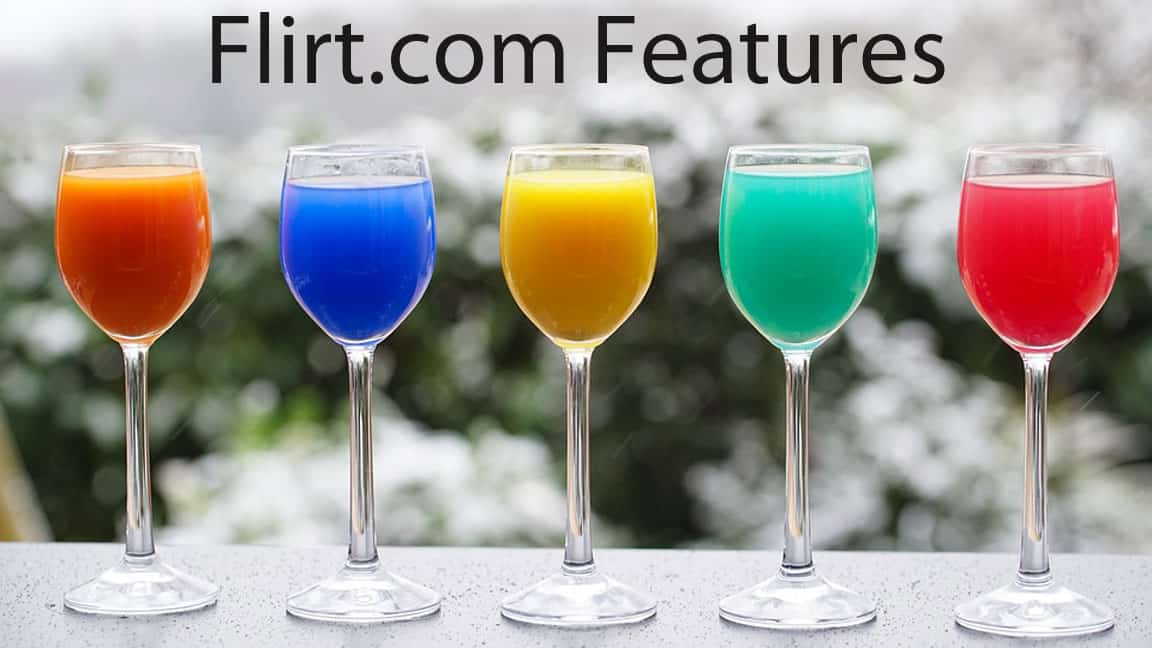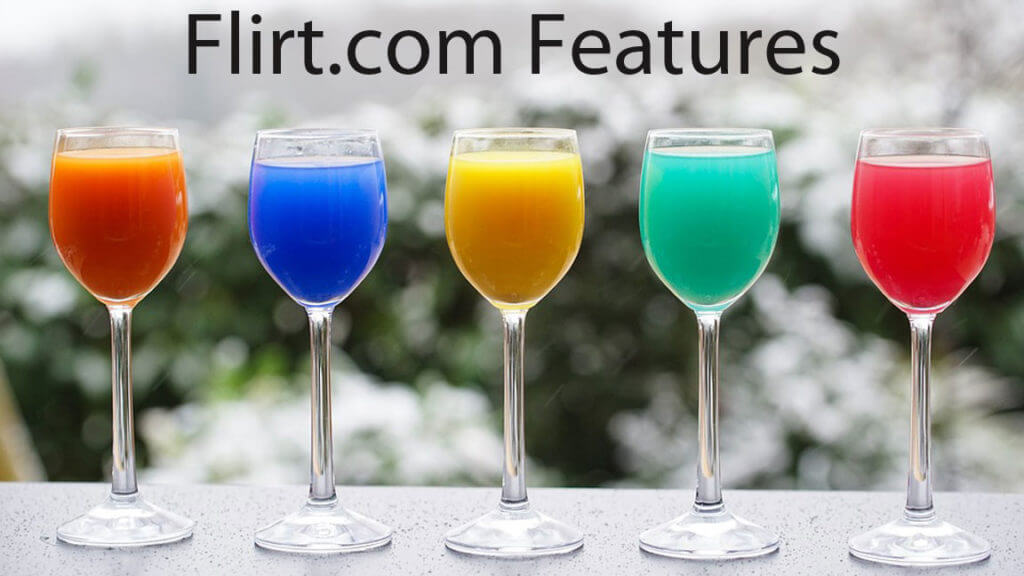 To help you get a clear picture of Flirt dating site, let's get into details with its features so you can understand what Flirt is offering and how compatible it is with what you are looking for.
Easy Registration – there are two ways to register on Flirt.com and both are easy as a piece of cake. In order to register, you have to visit flirt.com and leave some of your personal information. You will be required to fill in your name, age, sex, e-mail, and ZIP code. Besides that, you will have to create a password for your account, as well as to highlight if you are looking for women or men.
The entire process shouldn't take you more than 3 minutes, as it is quite simple and easy. After filling in the registration form, you will be asked to confirm it by your email, so make sure that you leave the email address you are actively using.
An even easier way to register is by signing up with your Facebook account. You won't have to fill in the information about yourself, as it will be synced from your Facebook profile.
Flirtcast– you know that phase of looking for a date when you have several potential dates and limited time to talk with them all? With Flirtcast you can solve this problem, as this feature enables you to send messages to all of your matches. Bear in mind that you can use this feature only once every twelve hours, so it's best to be used for general messages or starting the conversation.
Additional features
Like gallery – this is probably the favorite feature of most of the members. As mentioned, before it resembles Tinder, as you will be shown profile pictures of other members and you can click Like (heart button) or Dislike (X button). The same goes for other members.
OFL Top Recommendations based on 100,000+ Survey

"Serious Relationships"
"Discreet Hookups"
"Best Course for Men"
"Quick Flings"
"Normal Hookups"
"Our Quiz"
While being on this page, you can check at any time people that you've liked, people that liked you and also all your matches especially as you view profiles anonymously.
Favorite contacts – you can add as many people as you want to your favorite contacts/users list and check that list any time you want. This is especially useful when you are chatting with a lot of people and don't want to forget to message somebody special.
Request more info – most of the time we can't tell if we like somebody due to the lack of information we have. In order to avoid bad matches or missed opportunities, Flirt gives you an option to request more information about a specific person. The person will receive your request and decide whether to let you know more or not.
Video uploads – this is something you don't see often on dating sites so we can say it's a special feature. Flirt lets you upload short videos (up to 30 seconds) in addition to your magnetic profile. This is good for a couple of reasons – you can confirm your identity, share something special about yourself or just use it in the best possible way to show people they won't regret texting you by knowing what to do with your profile as a man. The only restriction is that you can upload the maximum of 3 videos so you have to think about what's the main message you want to send.
Sign-up Process and First Steps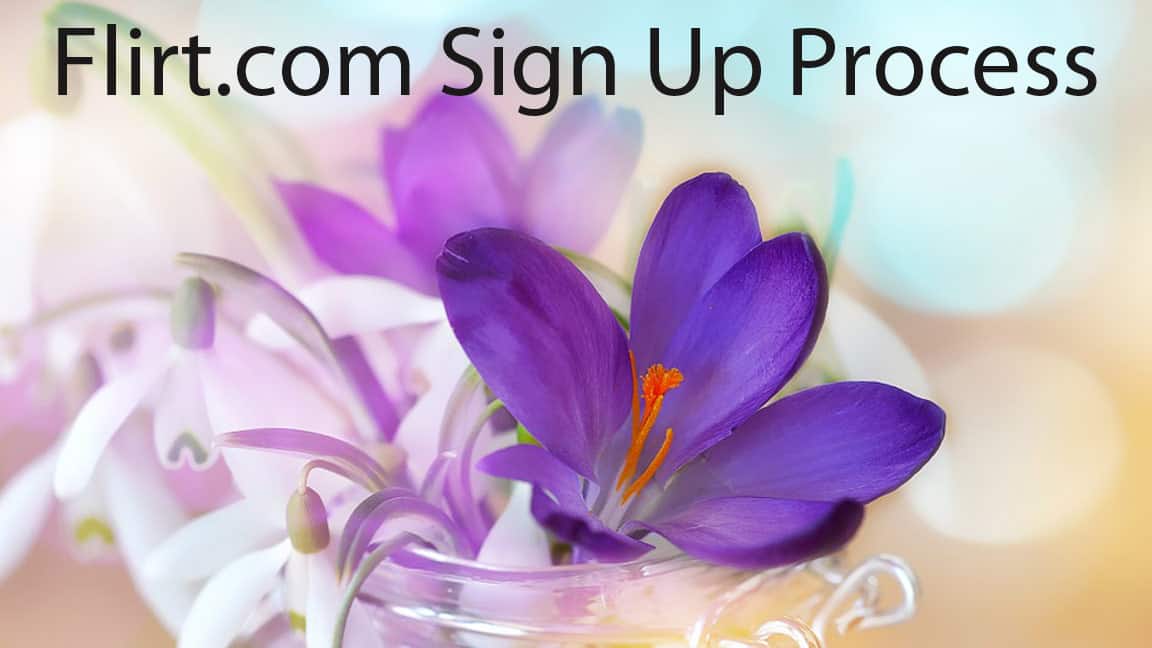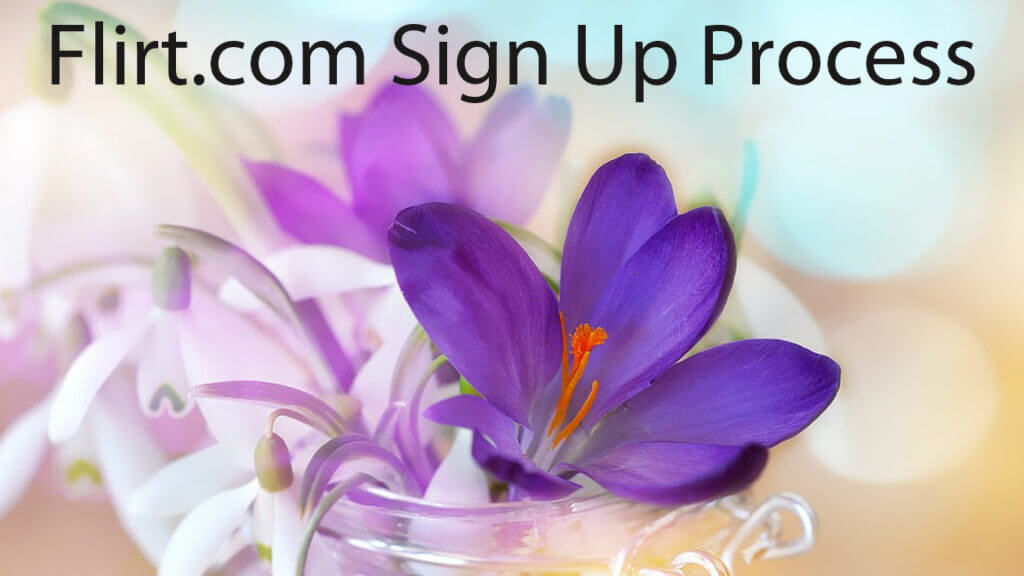 As explained previously, it is quite easy to become a member of Flirt. There are two options to register – by creating the profile directly on the website or by connecting your Facebook account to it.
Once you have registered, you will be asked to upload photos to your profile. Each photo needs to be checked by Flirt admins in order to identify fake profiles, so make sure that you're using your own pictures, having a profile picture that gives you a chance. You can add some more information about yourself, such as hair color, eye color, body shape and similar. If you choose not to, someone might request more info from you.
Only after you have uploaded your picture and it is proof checked by the admins' team, your profile will become visible and you can start flirting! Flirting is a skill you can learn here.
Here are some things you should know in the beginning.
The website is quite simple to use. There are only a couple of options and you will be able to understand them all by the time you finish reading this text.
Options
Like gallery is what usually attracts people the most. If you are not a fan of this feature, don't worry, as there is another way to meet members.
Search section is where you will find all members to flirt and have fun with. There are different filters you can set, such as age and location, gender and age-range. You can even choose from three categories: "Online now", "New members" and "All members". For each member, you will be able to see the name, a picture, age, location and whether they are currently online. If anything, else isn't displayed and you would like to know, you can always request more info when you start a conversation. To request more information, you need basic skills to strike out that conversation to get what you want without making it look like a job interview.
Wink – This is the button you will see at each profile which gives you chance to send messages and winks and is the easiest way to let somebody know you fancy them and you want to flirt with them. This feature is free for all users.
Chat – another button you will find on each profile. If you would like to send the message to someone, this is the easiest way. Bear in mind that this feature isn't free, but you will gain 5 free chats from Flirt after the sign-up process.
Tips & Tricks
In order to make you have the best experience ever on this dating service, we have prepared some tips that might be useful:
Make sure you fill in just enough information you would like to see when approaching somebody. It might not feel comfortable at first, but the more information you post, the higher the chances are somebody would trust you and get into something with you and in no time you would both be planning the visit that will transition both of you further into a mutual future you both want.
Explore "Like gallery" as it is quite easy to use and find somebody, especially if you are looking for casual dating. This is the perfect feature for beginners as it's much more comfortable than instant messaging a legitimate user.
Take care of your safety and security. Talk only with people you want to and have trust in. we know you can't tell if somebody is a good person or just trying to scam you, but if you notice anything suspicious or notice the red flags make sure you report the person. The admin team will mark them as potentially suspicious and run the check for fake dating.
If you are male, you won't be able to reply to messages for free. If you start receiving a huge amount of messages from hot girls right after you register, be careful as this might be somebody trying to trick you into upgrading your profile to premium membership.
Be sure about what you want to get from this experience and communicate that message directly in order to avoid any misunderstanding. Communicate effectively what you want with your partner and know what makes men fail in this journey and avoid it.
Flirt Pros and Cons
Let's look at both sides of the coin and discuss how good this dating site really is.
Pros:
Trial period – although flirt isn't completely free, you know the costs right in the beginning, plus you get a 3-day trial period for a super low price before you decide to join it.
Easy to use – the website might not be special, but the features are amazing and quite simple to use to give you the best.
Mobile desktop adaptation – if you want to use flirt on your phone, there is a modified website for the mobile phone so you won't have any trouble waiting for it to load or display the options.
Interesting features – Flirt can really be proud of its features, as you will find many interesting and useful tools to make your flirting even easier if you are ready to have fun.
A large number of users – it really goes without saying – an awesome dating site isn't really awesome without its users. Thanks to the fact that a large amount of people is using Flirt, you won't have any troubles finding your perfect match.
Satisfaction guarantee – not only that the Flirt has reasonable prices for all of the features, but it also provides a satisfaction guarantee, meaning that you can claim your money back if the site doesn't meet your expectations.
Cons:
Not free to use – there are some free features like winks, but let's face it, in order to get most out of this dating site, you need the upgraded account.
No mobile app – this is probably the biggest downside, as nowadays people are spending most of their time checking on their phones.
Profile quality – only a few pieces of information are written on your profile, which results in poor profile quality which you can do better on your own by creating a captivating profile.
Flirt Mobile App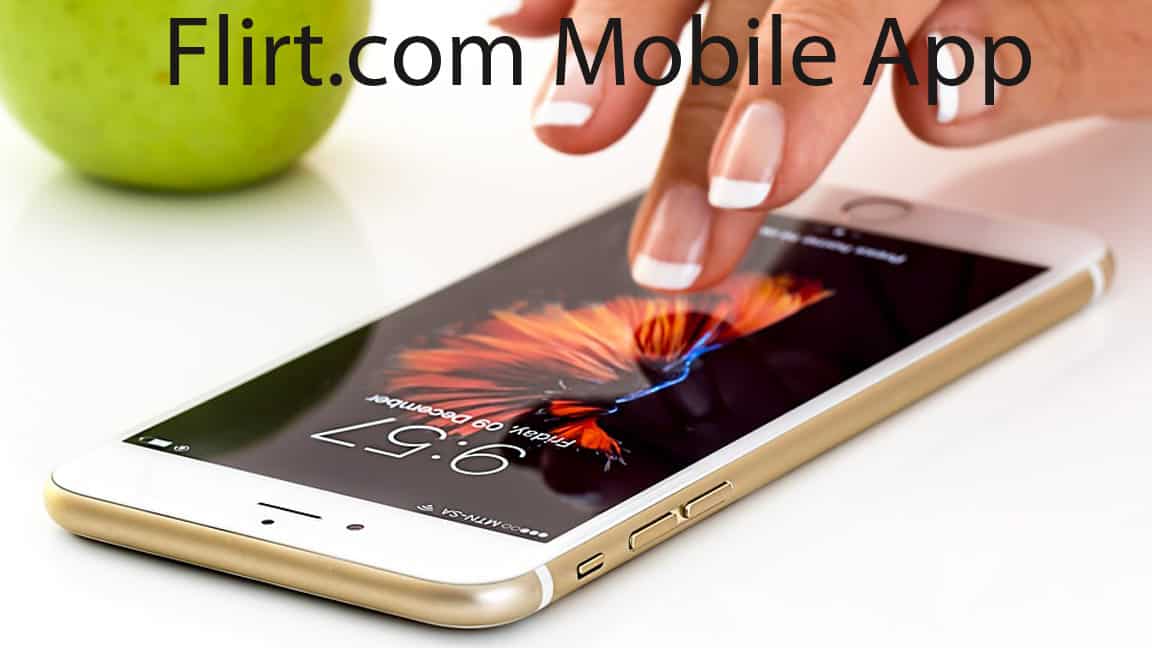 As mentioned before, Flirt doesn't have a mobile app yet. We don't know whether they plan it in the future, but so far you can rely only on a mobile desktop version of the app. It is simple to use and has all the same features as the large desktop one, and you won't need much time to get adjusted to it.
Flirt Demographic Makeup
Before you say YES to this or any other dating site, we believe it's important that you are aware of the demographic data so you know what to expect from the website.
Statistics show the following demographic information:
United States – 26.59%
Poland – 17.30%
Turkey – 11.61%
Romania – 5.81%
United Kingdom – 4.79%
Remaining percentage – 248 other countries
From this information, you can conclude that most of the users come from the United States, which means you have the greatest chance of success if you are living in one of the listed countries. Though there are people who believe that everyone is capable of love and that distance relationship can work, those kinds of people are also welcome. The data is measured on a daily level so it is accurate.
Another useful information is that 60% of users are females, while 40% belong to the male population.
Flirt Pricing
No hidden costs with this dating site, as everything about the pricing, are explained at the start.
Pricing options:
1 month 27.30 $ / Month (27.30 $ in total)
3 months 15.30 $ / Month (45.90 $ in total)
6 months 12.27 $ / Month (73.60 $ in total)
A 3-day trial costs 4.23$ and after that, you can choose one of the options above. Premium account grants you access to unlimited messaging, big photos, extended search, "looking for" section, videos in chats, etc.
The best way to find a meaningful date in this world of online dating services is to be on paid membership.
The Chances of Having Success
Chances of having success at this dating site are high which you can conclude based on the number of profiles that they have, as well as from the new members registering each day. The fact is that you will find this dating site more suitable if you are looking for flirting, fun, hookup or extra support when things aren't going as planned in your night out.
There is some additional stuff regarding privacy policy that will help you feel safer while flirting:
Only people above age 18 are allowed to use this website so you can feel sure you're not breaking any law;
There is a regular anti-scam control which will keep your flirting safe and let you know if somebody is under an anti-scam check;
You can choose which information you want to share with others;
Profile verification is available and easily done by calling customer support.
Taking into consideration everything mentioned above, we conclude that it is safe to use this dating site, which is the most important in the first place. Another thing you should know is that people on Flirt are looking for casual fun, so if your intentions are like this, you will definitely find your way to a success path.
Flirt Overall Rating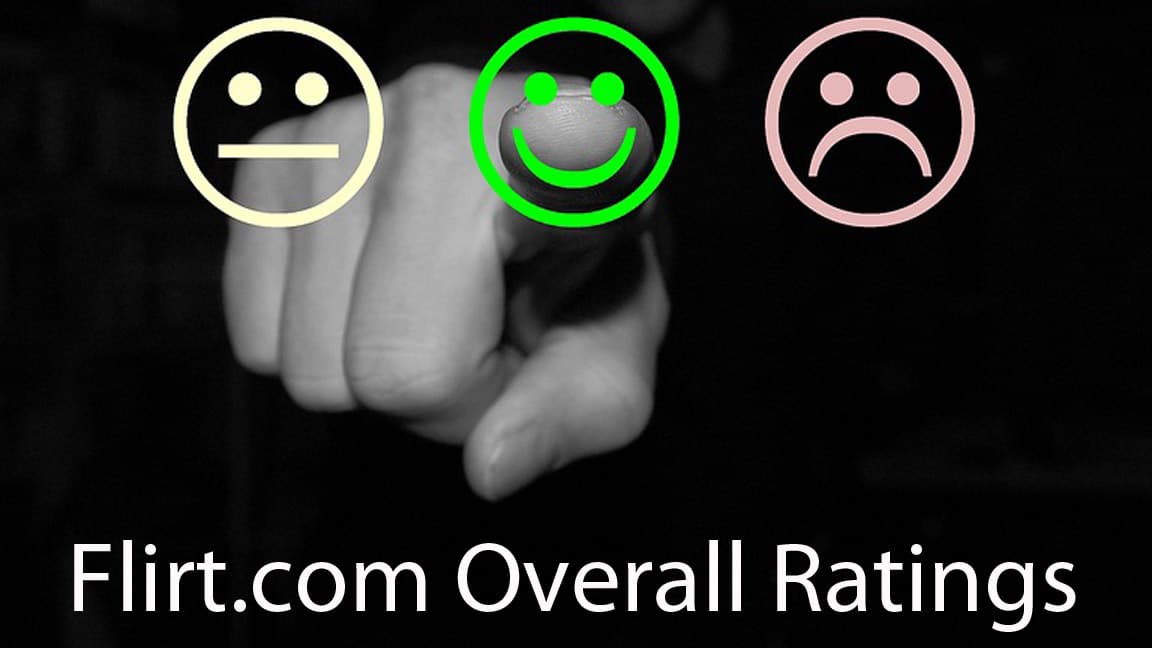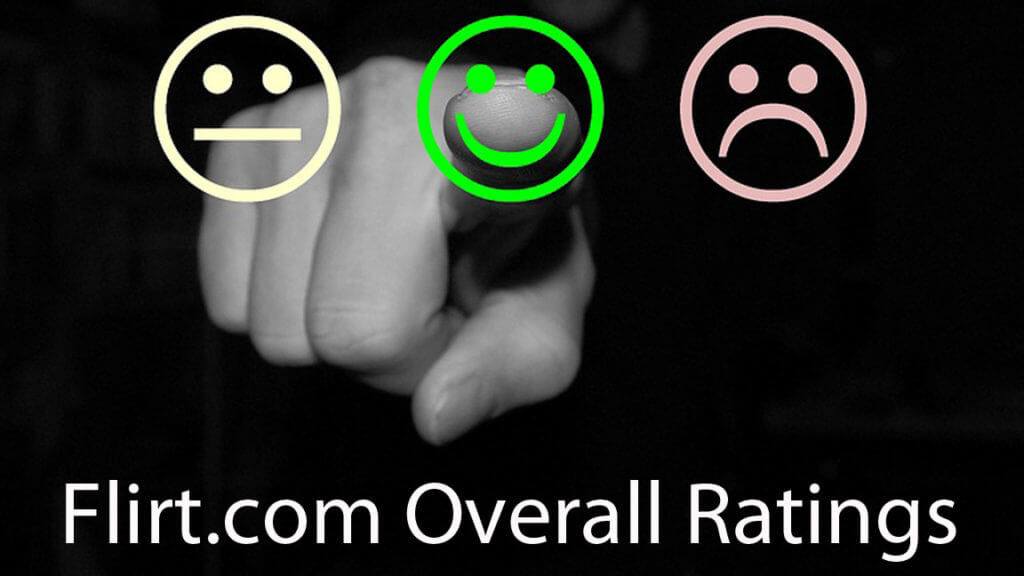 Ease of Use – 10
Number of Members – 9
Safety & Ant-Scam – 10
Customer Service – 9
Quality of Profiles – 10
Value for Money – 10
All things considered, Flirt has a very high rating overall, which makes it a perfect choice for a lot of people.
So, my personal rating for this wonderful app/site is:

It is simple and easy to use, which goes perfectly with the casual spirit of its members. Most features need to be paid, but you will be definitely getting value for that money, considering how interesting the features are.
If you are looking for a safe and easy way to find your next hookup, look no more, as this is one of the successful dating sites you need!
Learn more about creating a fantastic online dating profile that would captivate the mind of your potential soulmate.