Only a few years ago, the thought of meeting a significant other online seemed dangerous and weird, but it has since become one of the most popular and convenient ways of meeting people.
But, how do you choose the right dating app to help you out in your search? In a sea of fake dating sites and apps that don't really have the best approach when it comes to connecting with others, how to find the one platform that will actually help in forming meaningful relationships?
Today we will be having the Coffee Meets Bagel review, it is an opportunity to know one of the dating platforms with huge potential, presenting you with the advantages and disadvantages of the website, and show you how we rated its features.
Is your dating app giving you the best chance for success?
Make sure to take our online dating site/app quiz to find out.
People who follow our dating site suggestions have on average 2 more dates per month.
Coffee Meets Bagel Review in Video Form
Audio (podcast) form for those of you on the go
About Coffee Meets Bagel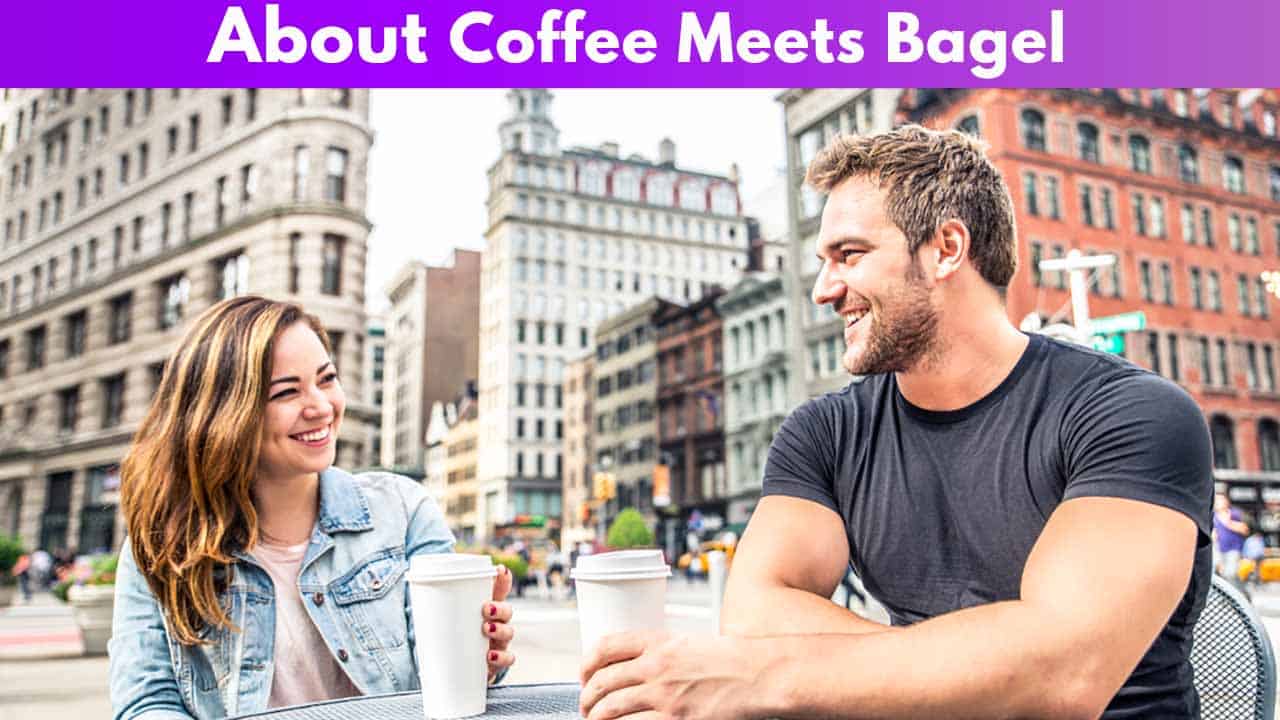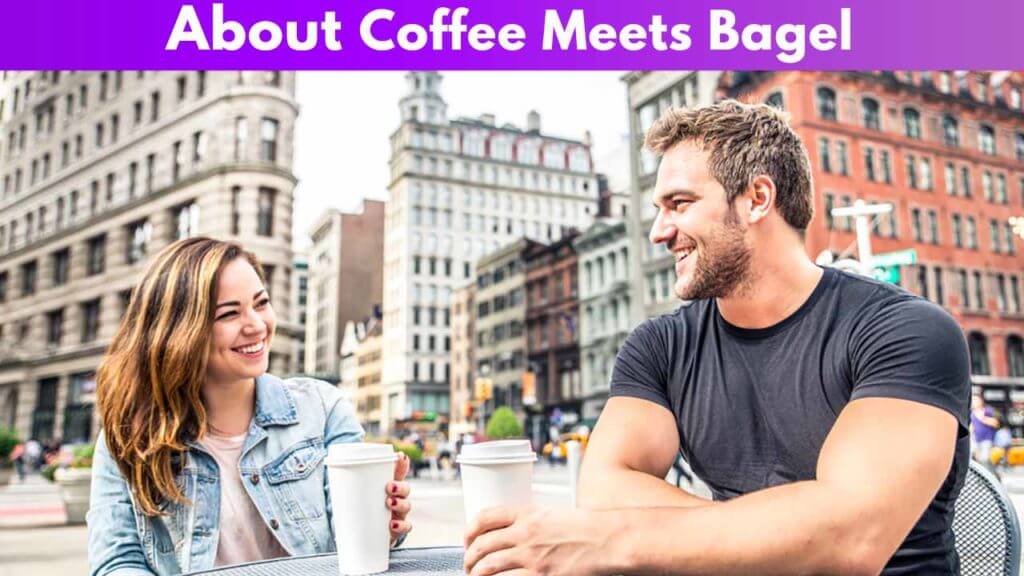 Coffee Meets Bagel is a dating app mainly focused on making user's profiles better and more informational. By doing this they encourage people to engage in quality conversations and form meaningful relationships, instead of just "liking" or "disliking" each other and viewing others just as profiles, which is the case with most of the dating apps nowadays.
Created by three sisters, this app is definitely female-oriented. Compared to other similar sites and apps, the women on Coffee Meets Bagel have more control over who they connect and start conversations with, since they can only be messaged by the persons they have liked. The female users are also encouraged to make the first move since male users can only contact women that have liked them back.
This has resulted in a larger ratio of women to men compared to some other dating apps, which the creators of the app find good. They have been motivated to create this algorithm because they feel like men prefer having a bigger selection to choose from, but that women are generally more selective when it comes to choosing a romantic partner.
Features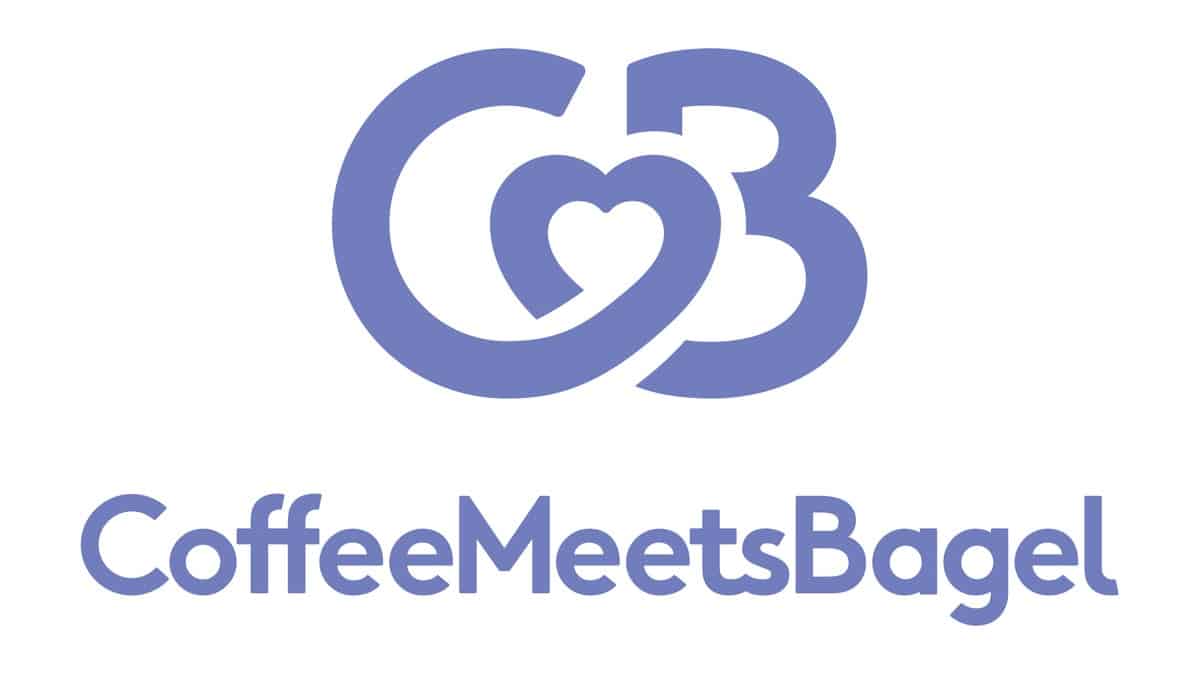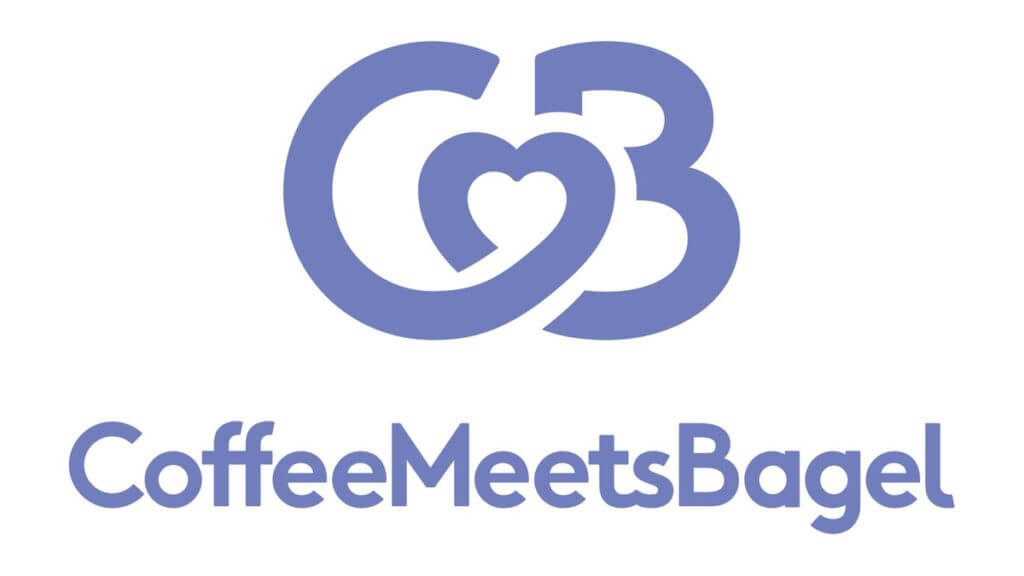 When it comes to dating apps, the most important part are the users you will be able to find there, but without good features, the chances of creating a high-quality selection of users are pretty low. That's why the creators of the app have given a lot of thought into every aspect of the app, starting with the name and going to details of the app's mechanism. You must admit that Coffee Meets Bagel definitely has an interesting name, which we'll explain later, but its features are equally interesting.
OFL exclusive offers - Check all of them

"Serious Relationships"
"Discreet Hookups"
"Best Course"
"Quick Flings"
"Normal Hookups"
"Our Quiz"
Here are only some of them:
Quick Registration – All you need for creating a Coffee Meets Bagel profile is your existing Facebook account or a phone number, so there's no need to waste time on creating a new profile on the platform itself. After that, you fill out a couple of questions to describe yourself and your personal preferences better, and you're done!
Time-saving – What is great about this app is that it maximizes your success chances, without you having to spend hours browsing potential matches. The principle is simple – men will get up to 21 "bagels" or potential matches every day at noon, but women will be suggested only with those that have the desired attributes they chose to look for, and that have already pressed "like" on their profile. One more thing that will save you time is the possibility to chat with your matches only for a week. This urges you to decide quicker, instead of spending weeks just chatting and never going out on a date.
No Scammers – Coffee Meets Bagel cares about everyone having a good time while using their app, and that includes minimizing the possibility of running into a fake account. This is provided by in-depth accounts all users must fulfil when creating a profile, but also by their internal tool that is constantly looking out for fakes.
Safety of Personal Information – This apps privacy policy prevents any third-parties from gaining access to information you share on the platform, which helps in preserving your personal privacy, which is one of the most important parts of user experience, especially with apps like these where you'll be sharing data about your age, name and location.
Large Amount of Users – The popularity of a dating app and the number of people that use it will definitely have the biggest impact on the chances you have when it comes to finding the person for you. Luckily, Coffee Meets Bagel is present and has a large number of users in USA's biggest cities like LA, New York and San Francisco, but also around the world, with plans of spreading even more.
Sign Up Process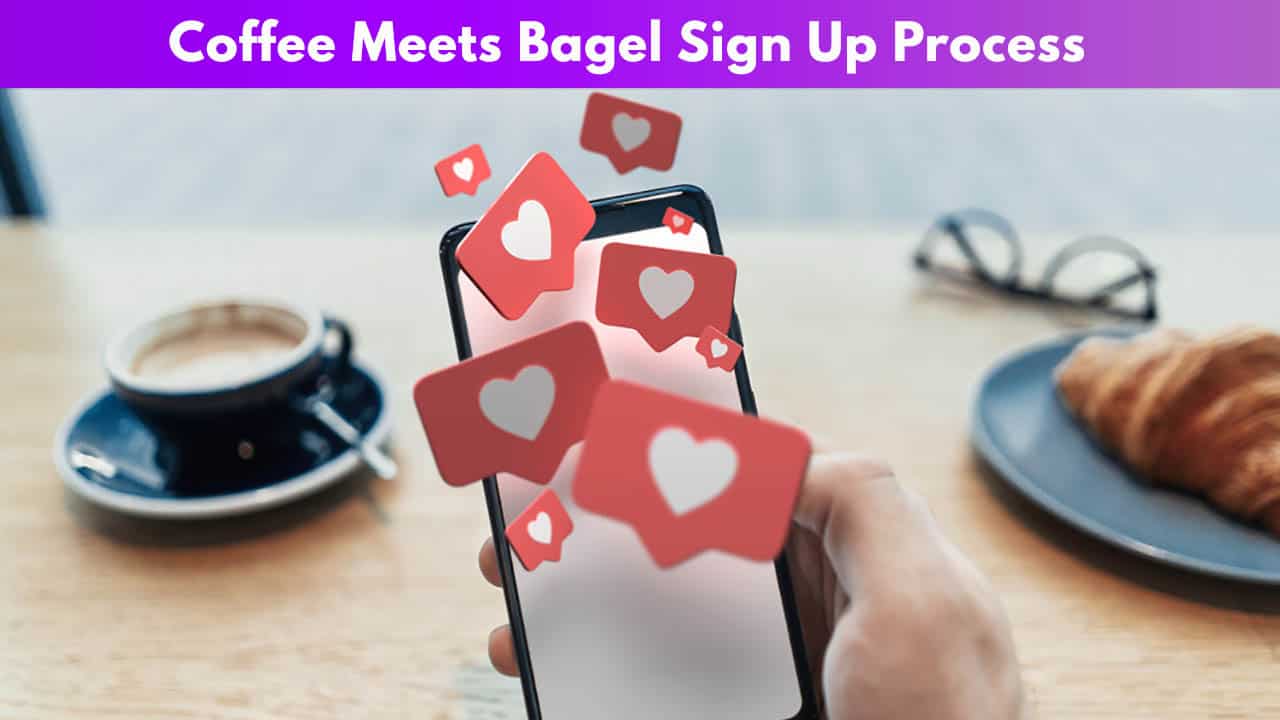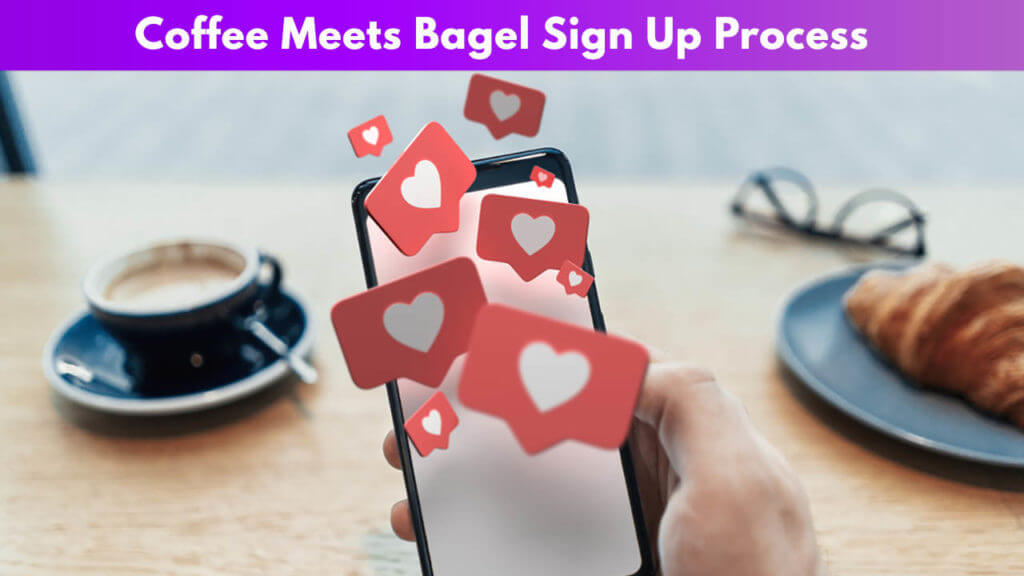 Creating a profile on Coffee Meets Bagel is quick and effortless, and shouldn't take you more than 10 minutes. All you need is a Facebook account that you connect with the profile in no time, which also allows you to import the photos you've already shared to the platform directly to the app. Another option is connecting the account with your phone number, but keep in mind that using your Facebook account raises your chances of meeting people since the app automatically matches you to persons you have mutual friends with.
Next step is describing yourself, which includes basic information like name, age and physical appearance, and filling out some questions about your personal preferences, likes and hobbies. You will also be asked to describe what a perfect date would be like for you. Make sure you devote some time for carefully filling out these personal questions since they play a significant role in whether you match with someone or not.
Tips and Tricks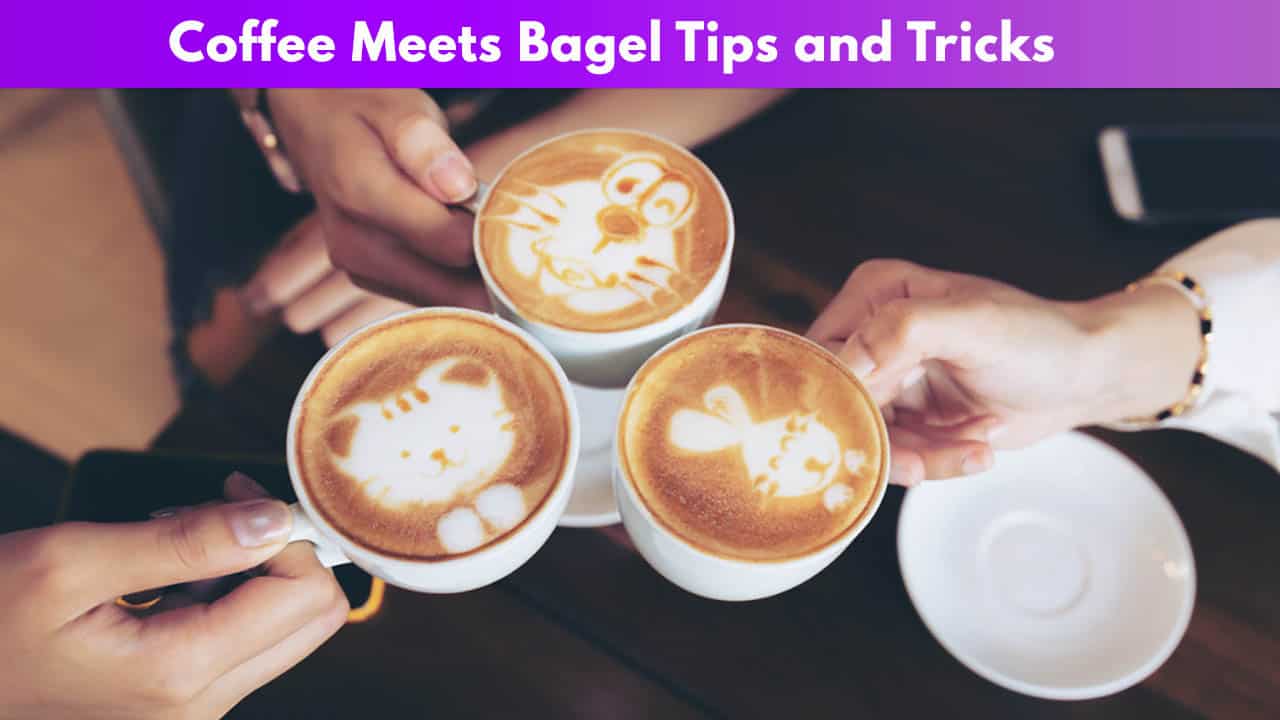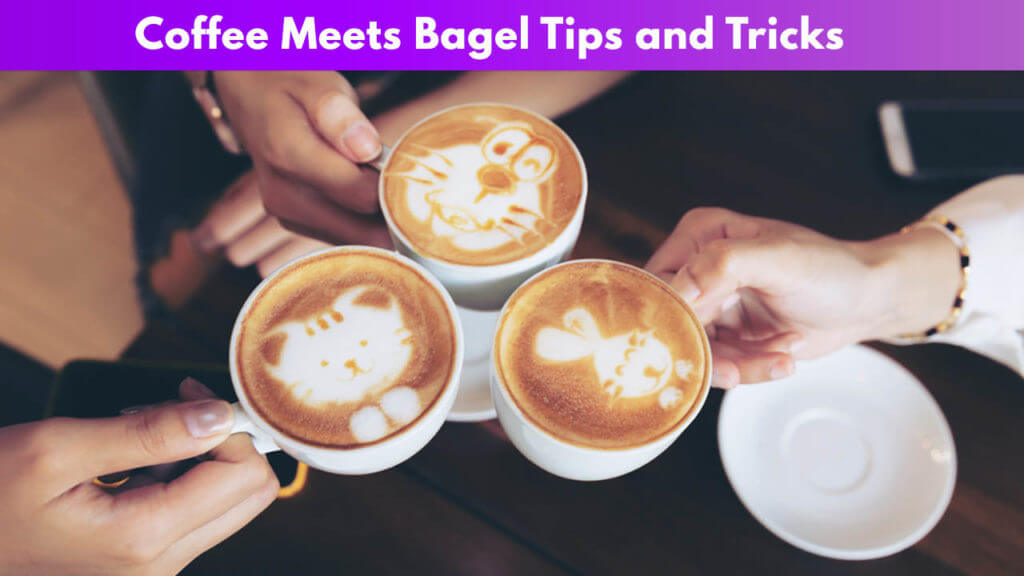 Since we would like you to have a positive experience on the app, here are some tips that will maximize your chances of success when searching for a potential match:
Use the Suggested page for exploring the matches that the app thinks will be good for you. These are often created by searching for people you have at least one shared Facebook friend with, but even if the app can't find any of those, don't worry, you will get "bagels", which is the name of your potential matches.
When you have found a match that seems appealing to you, don't be afraid to hit the "Priority Like" button. This will get you noticed by people up to six times faster, and therefore better your chances of connecting with someone. Of course, to use this feature you have to spend a certain amount of in-app currency, "coffee beans", but in case you fall short of those, there is always the option of the standard "Like".
Be patient. Don't be alarmed if it takes you some time to find a match suitable for your preferences. The app is designed in a way that saves you time spent using it, preventing you from swiping for hours in search of a match. Also, because of the limited number of recommendations that you will be getting every day, it could be hard to stumble upon your perfect match. Instead of overwhelming you with options, Coffee Meets Bagel allows you to live your life outside of the internet world, and simultaneously searches for better matches for you, based on the people you have accepted or declined.
Try to find a match on the Discovery page. This is the place to look through the profiles that match the criteria you have set up while making your account. You will have the option of "liking" or "taking" a user's profile from this tab, and here's where you'll get notified if someone found you in the Discovery page. The action of liking someone in this section of the app also requires spending some beans, but it can be worth it!
Customize your profile so that it looks inviting and appealing to others. This includes choosing the right pictures that present you and your interests in the best way possible, but also describing yourself in a way that lets people know what your hobbies and interests are. Keep in mind that the more you write, the more information you give about yourself, and this makes you seem open and inviting.
Take advantage of the ice breakers Coffee Meets Bagel suggests you with. The app will present you pieces of information about your matches that you can base your questions on. This way, you don't need to overthink the thing to say to get the conversation going, and you can sit back and enjoy getting to know your match better.
Pros and Cons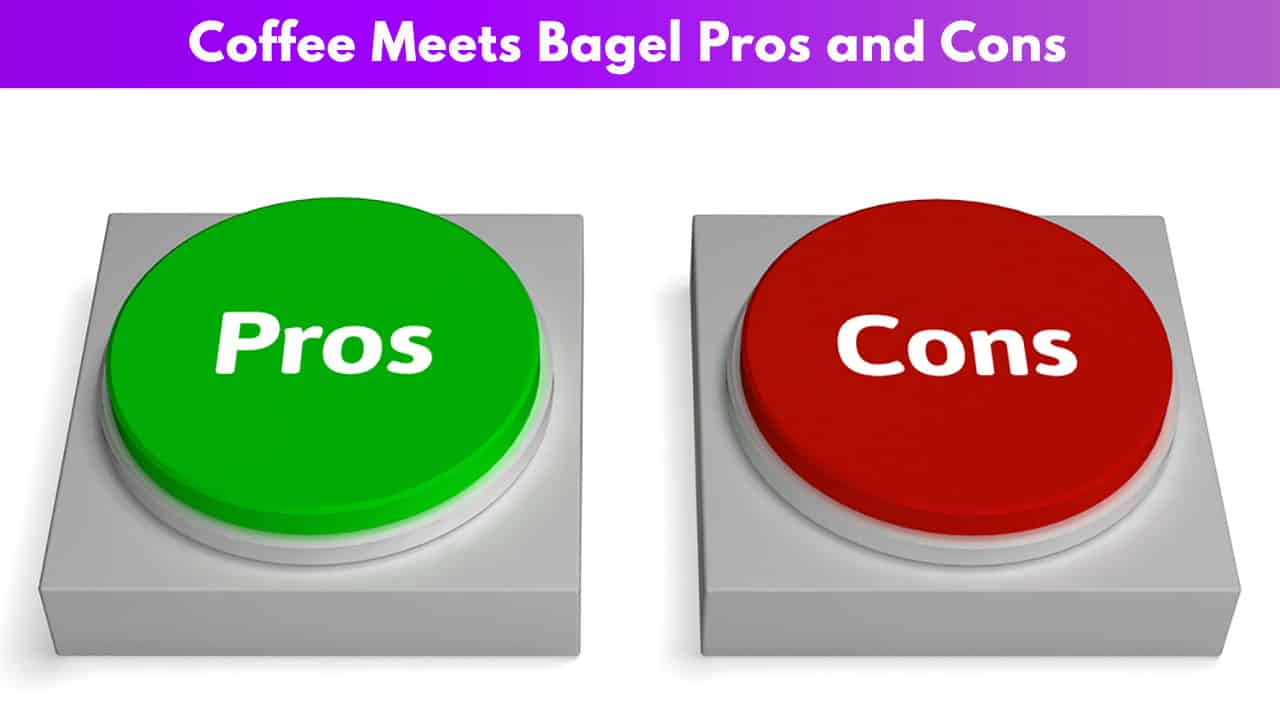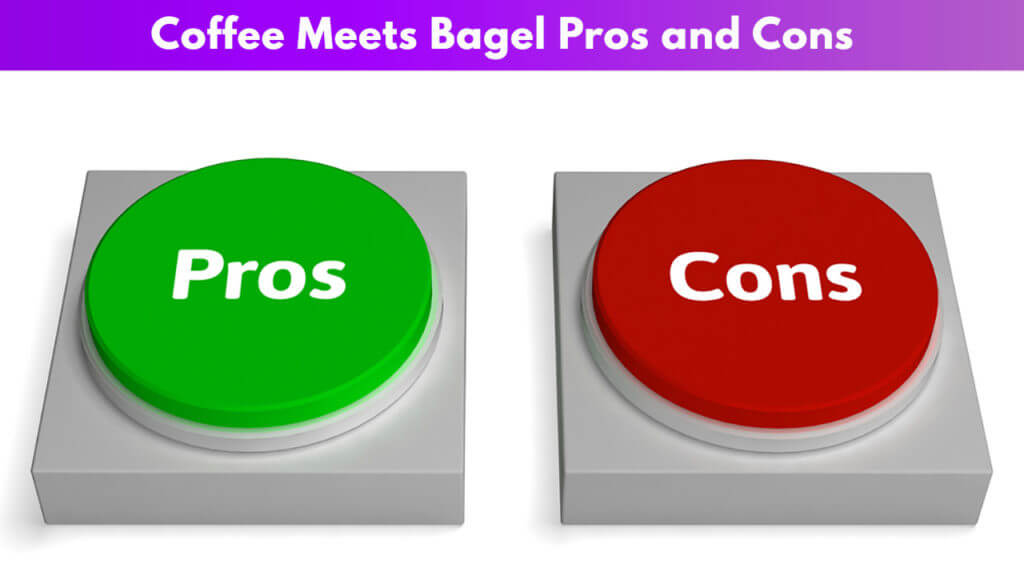 Have you ever been drawn to a dating site because of one or two cool features, like the number of singles on the platform or good-looking design, but then have been disappointed with everything else and came to the conclusion that the negatives outnumber the positives?
Let's face it, no product is perfect, and like any other dating app, Coffee Meets Bagel also comes with advantages and disadvantages. Here you can have a look at the pros and cons, and we'll talk about the significance they have on your time on the platform.
Pros:
Different registration options – As previously mentioned, you can create an account od Coffee Meets Bagel either using your existing Facebook profile, or a phone number. In addition to providing options to choose from when making the account, this also limits the number of fake profiles.
Free – Although the paid version of the app exists and has many advantages, the free app is more than enough for you to successfully search the dating scene and find a relationship. No worries about hidden charges jumping out after you've made your account – using the basic features that the app provides is free.
Safe to use – With this apps privacy policy you can be sure that your private information won't be shared with anyone without your permission. Also, fake accounts won't disturb your search for a perfect match since the platform has a mechanism of eliminating frauds.
Ladies choice – On this app, there are far more accounts by women than by men, and they stand at approximately 60:40 ratio. This can be great for all the single men looking for love, that often outnumber the ladies on other dating platforms, which lowers the chances of finding a match.
Response rate – Since the number of matches is limited, so are the unwanted messages, the whole experience is much less overwhelming than on other apps. The lower pressure and fewer annoying messages that go on and on mean that women will more likely respond, and therefore the matches are more likely to happen, too.
Useful features – With Coffee Meets Bagel you have the ability to search not only through the profiles suggested by the app itself but also through the discovery page, making your chances of finding that right person much higher. Also, ice breakers given to you by the app will make conversation-starting a piece of cake, and limiting the time period in which chatting is possible gives both sides a push towards setting up the date. Not the mention the amazing advantages that come with the premium membership, like seeing the app activity of your potential match and read receipts on your messages.
Cons:
No desktop option – Coffee Meets Bagel is available only as a mobile app, with no option of logging in via your computer or laptop, which could be a slight inconvenience if you're someone who prefers desktop computers over phones.
Limited matches – With a certain number of matches available to you every day, there is no infinite swipe option like on Tinder other similar dating apps, which limits the number of people you can connect with on a daily basis.
Simple algorithm – The app uses just five criteria in order to match people, and those are height, age, ethnicity, distance and religion, and it often makes recommendations based on Facebook friends, so the profiles you get in the Suggested page won't always be exactly what you're looking for.
After having considered the good and the bad, It's obvious that the cons of the app have very little if no effect on the user experience you will have in comparison to pros that will simplify your time on the app and make it enjoyable. These disadvantages can definitely be something Coffee Meets Bagel can work on in the future, but for now, they are negligible when compared to many advantages of using the app.
Mobile App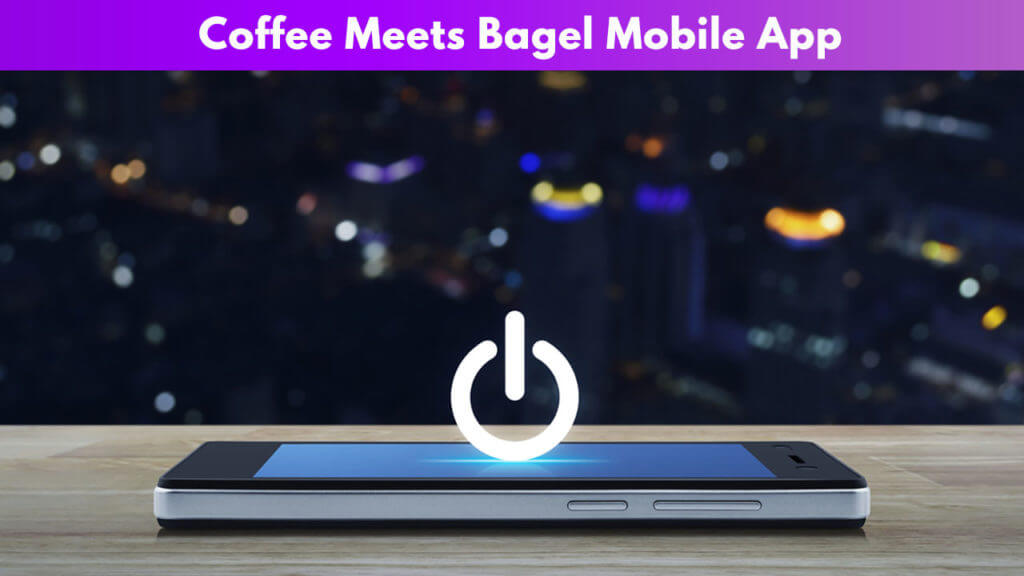 Available both for Android an iOS, the Coffee Meets Bagel app is actually the only way to use this platform. When checking out the way the users have rated the app, you will notice the 4/5 rating on Play Store and the score of 4.5/5 on Apple Store, which is pretty impressive. Not only that, but these ratings are followed by mostly positive user reviews by people praising the app and its features.
The high rating is no surprise when you look at the way the app is designed. You will notice that there is no unnecessary clutter and no bright colours, so your focus will be only on the most important parts of the app – you and your matches. This allows you to spend time only on perfecting your profile information and considering whether to like someone or not, without being distracted by apps unnecessary options and features.
Demographic Makeup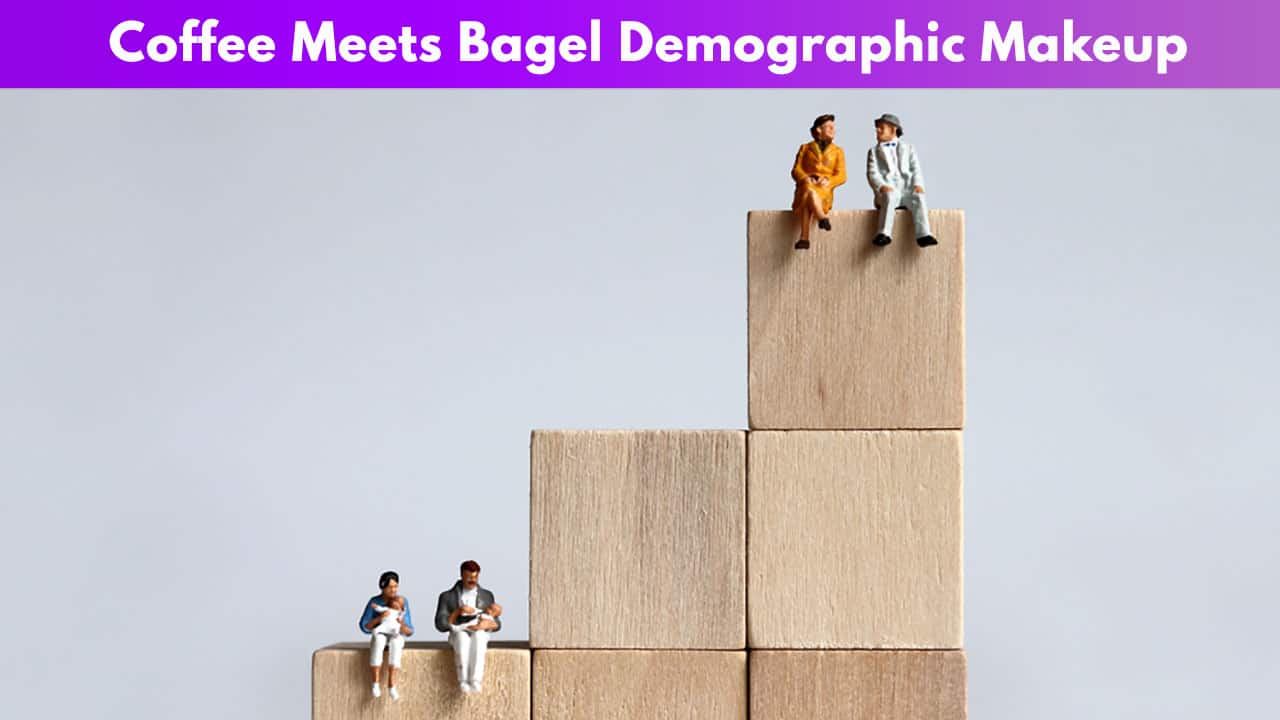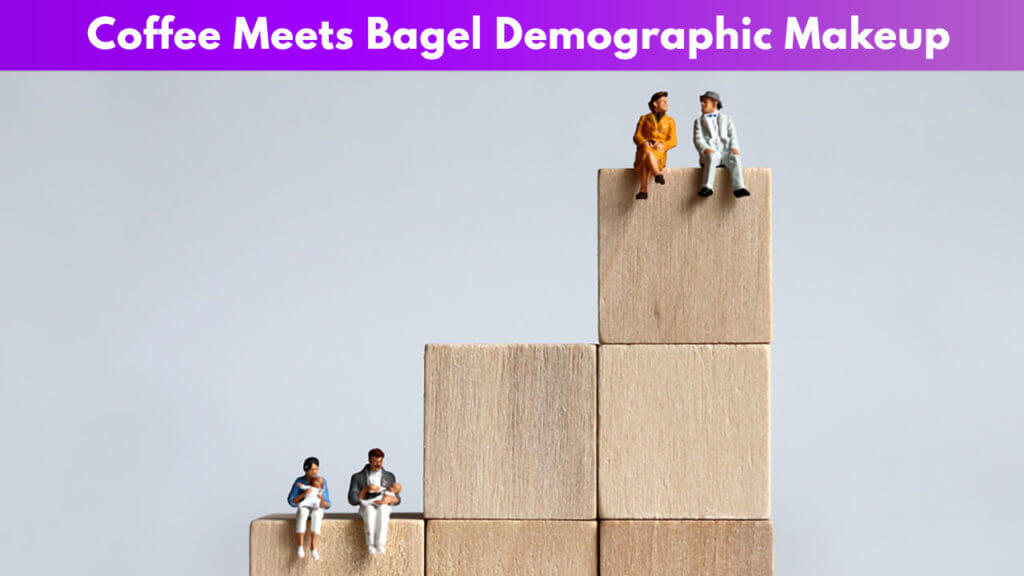 Considering the demographics of users on this platform can be crucial for your success in finding the right match. You will be more likely to find a connection if the majority of people using the app lives close by to your hometown and if the right age group is present on the platform. This is why we're presenting you with the demographic makeup of Coffee Meets Bagel.
The age of most users on this app is between 25 and 34 years old, with only little over a third of all profiles being by people that are older than 30. When thinking about the purpose of the app, which is joining couples together into serious, meaningful relationships, the age range is no surprise, since that is when most of the people start searching for someone to settle down with.
When it comes to the countries in which Coffee Meets Bagel is present and popular, the USA is the first on the list, and even though the app is available internationally, it's by far the country the most users are from. This is understandable when considering the fact that the platform was first launched in New York and Boston, and is now San Francisco-based. Internationally, the app is popular in Hong Kong and Sidney and planning to spread in East Asia as well.
Pricing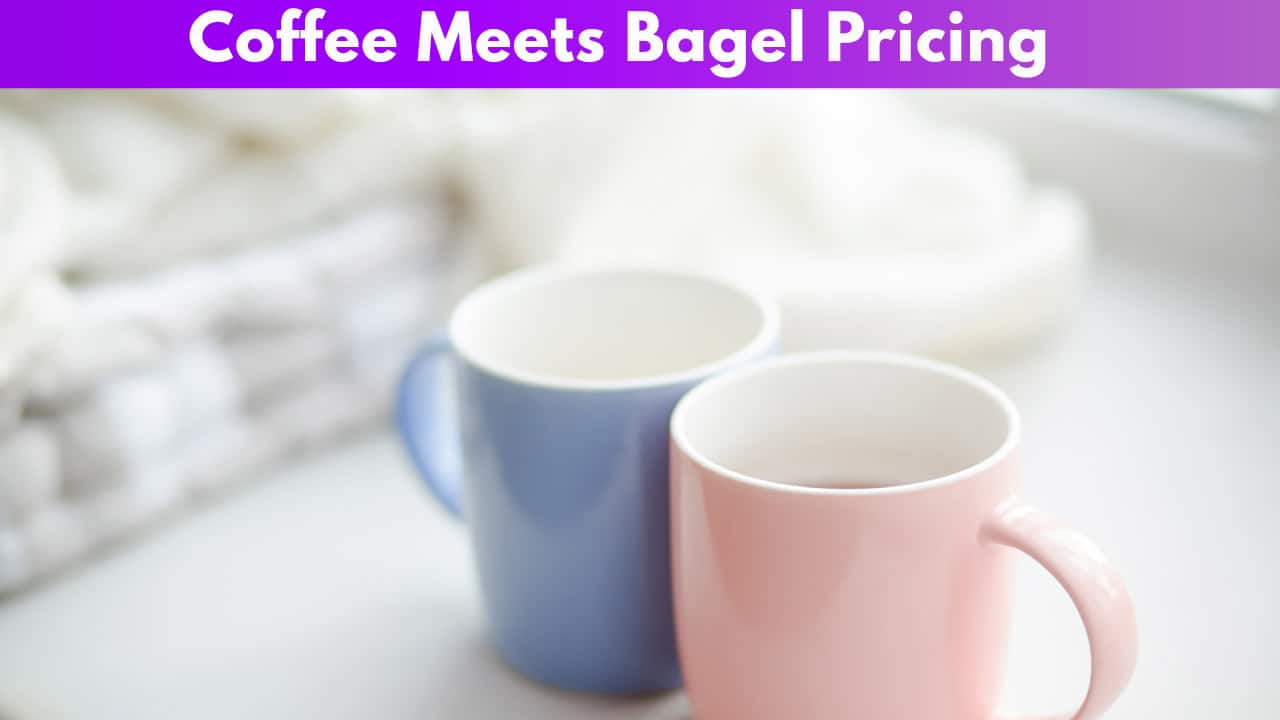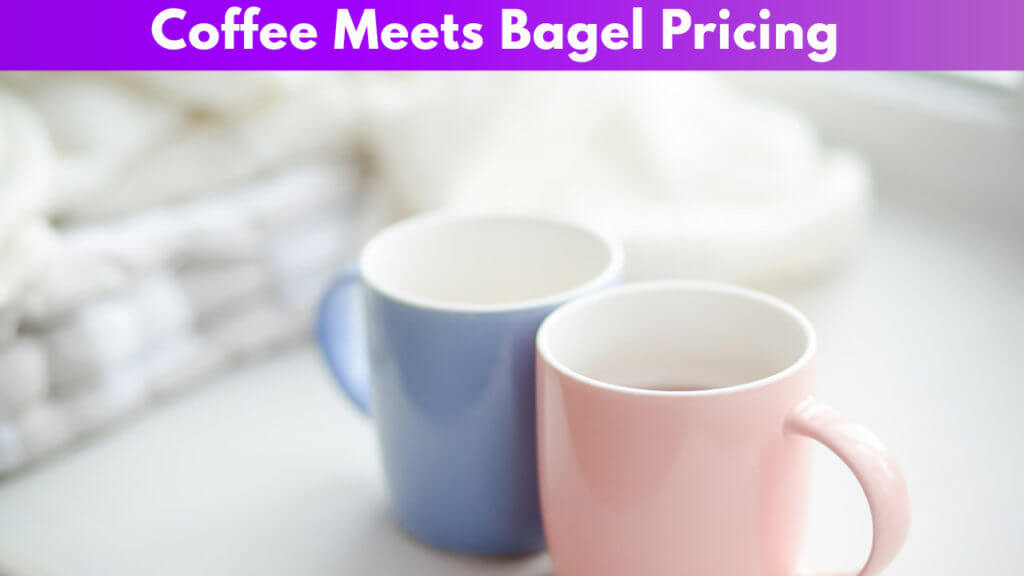 It is free to download the app and use its basic features, but if you want more from your user experience, you may want to consider upgrading. In case you do decide on buying the paid version, you can choose between four different options:
$34.99 USD for a 1-month subscription
$74.99 USD for a 3-months subscription
$119.99 USD for a half-year subscription
$179.99 USD for a yearly subscription
As you can see, committing to longer-duration memberships gives you a discount. But even with the lower price, you may be wondering: is the upgrade worth it?
An upgraded membership has many advantages, starting with read receipts on messages that will give you the opportunity to see when exactly your match opened your message. This option is great because who would want to waste time on a person that ignores messages when there are many others that will be more respectful of your time?
Also, remember the Discovery page and "taking" matches from there by liking them? In the free version of the app you need to spend bagels on this action, but with upgrading, you will get eight free "takes", which definitely give you a wider range of people you can like and connect with.
One more thing subscribing to the premium version gives you is the option to see your potential matches' activity reports, with insights in things like how active they are on the app, how often they send the first message and the amount of time you can expect to get the reply from them, all features that will take your user experience to the next level.
The Chances of Having Success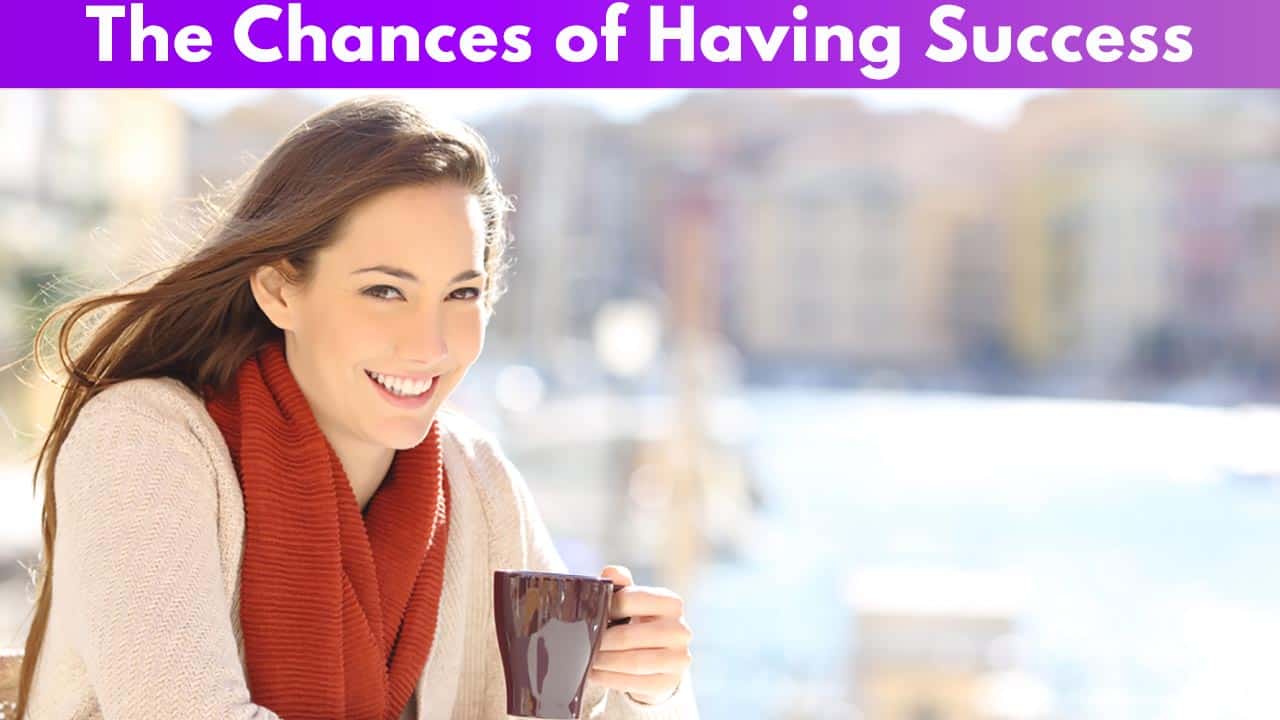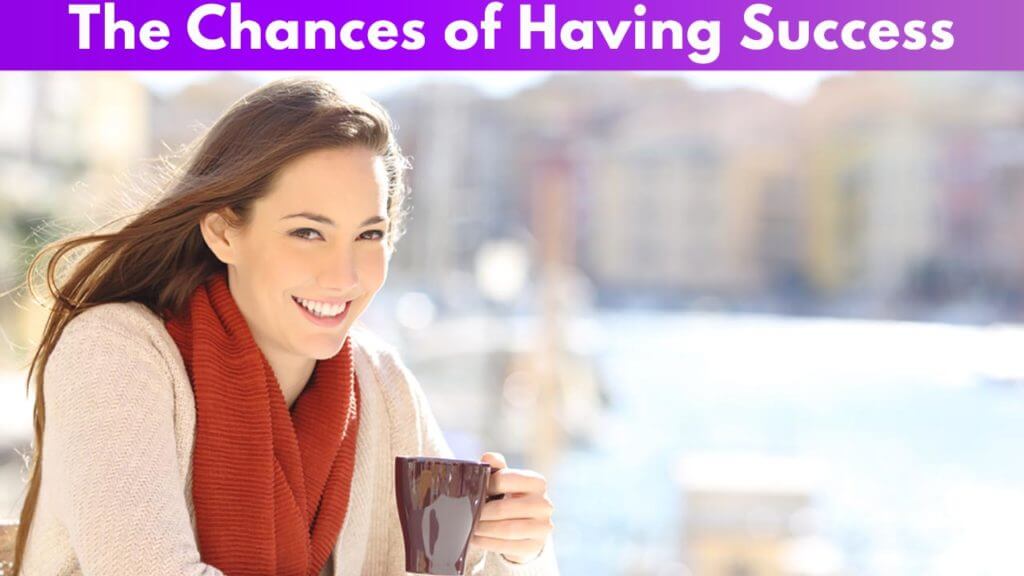 If you're by now thinking "sounds too good to be true" and wondering if there are actual people who have found happiness and meaningful relationships on Coffee Meets Bagel, we are here to set the record straight. Yes, the app has actually had huge success in bringing people together. According to the company, there have been about 2.5 billion matches on the app, and over 50 000 couples have met each other and started their happy relationships using their platform. Here are some reasons why the app has been such a success.
One of the worries about dating apps that people have most often is the integrity and safety of the app itself. These are features that can seriously affect your user experience and the chances of finding a match on the platform. Obviously, the unsafe clickbait apps have no interest in their costumer's wishes and needs, they only care about personal profit. And apart from that, even dating platforms that are doing their best to protect users information may have weak anti-fraud mechanisms, so the number of fake profiles could be high, which lowers your chances even more.
Opposed to many scam dating sites out there, Coffee Meets Bagel is the real deal, and there are features that prove it:
No third-party will ever be able to access your personal information, thanks to the privacy policy of the app. You wouldn't want anyone having access to your valuable data without permission, and that's something you won't have to worry about on Coffee Meets Bagel.
Your profile isn't searchable in the app itself or outside of it, so there's no danger of anyone finding your profile by searching the net. In case you feel uncomfortable with anyone knowing you're using dating apps, this feature will ease your mind. No one outside the app will have the ability to see who has a profile on the platform.
Anti-fraud policies are there to ensure your experience is safe and scam-free. No one would like to waste time on fake accounts and frauds when there are real people to get to know better, so this not only makes using the app safely, but it also saves you your valuable time.
As you can probably see for yourself now, Coffee Meets Bagel is serious in what they do, and that is providing a great experience for people meeting through the app, all while simultaneously protecting their information from scammers and thieves. Of course, as with any dating platform, at the end it depends only up to you what information you'll be sharing on your profile, so be careful about exposing anything that you wouldn't want to, or data that could be used for compromising you in any way.
Overall Rating

Sign-up – 5/5
Communication – 5/5
Ease of Use – 5/5
Customer Service – 5/5
Safety of Information – 5/5
Number of Members – 5/5
Overall Rating – 5/5
Taking everything into account, when we consider all of the features analyzed in this review, it's easy to conclude that you won't go wrong when choosing to look for a relationship on Coffee Meets Bagel. In case you're in search for a casual hookup instead of a more serious connection, this app may not be the right choice considering the emphasis they put on enabling deeper, more meaningful conversations and building long-term relationships.
In a sea of dating sites and apps, Coffee Meets Bagel is definitely one of the best you can find when it comes to online dating tools. Its design and outlook on relationships make things so much easier for users that are searching for something a little deeper than a casual hookup.
Because of how much they are focused on finding you the perfect match, Coffee Meets Bagel decided on the few-connections-a-day policy we have talked about. It is understandable that because they chose this way of providing you with matches, it may take some time to get connections. This doesn't have to be a bad thing – it can actually be great for people that don't want to spend too much of their day on the app swiping in a search for their other half. Apart from that, this means that the connections you eventually do get will be amazing and probably the right ones, meeting your expectations and standards.
We hope that through this review we have provided you with information that clarified the features and advantages of Coffee Meets Bagel dating app, that will make the search of a romantic partner a piece of cake. If all goes well, our tips and tricks will help you with creating an amazing profile on the platform, connecting with some great people and ultimately falling in love and starting a meaningful relationship.