Have you ever tried dating someone online? At the first look, it can sound a little bit scary, but actually, dating sites had become a leading method to meet people nowadays.
Yes, some dating sites may be just click baits for watching ads or even worse credit card scams.
But on the other side, there are real platforms that are made with a purpose to help lonely or too busy people find someone to chat with or even to date.
People get too occupied with their jobs and obligations and don't have time to go to the cafe or library where they will maybe meet their soulmate. These are the main reasons why people are using dating applications like Badoo.
OFL exclusive offers - Check all of them

"Serious Relationships"
"Discreet Hookups"
"Best Course"
"Quick Flings"
"Normal Hookups"
"Our Quiz"
Why would you even try when all you have to do is make one click and find out all people's immediate proximity. On dating sites there is no maybe.
You can like each other with someone and get a match or you get disliked and continue with your exploration.
By signing in on Badoo application you get access to all users in your nearby and possibility to start a conversation with them if you get a match. This Badoo review will let you know that Online dating has never been that easy!
Is your dating app giving you the best chance for success?
Make sure to take our online dating site/app quiz to find out.
People who follow our dating site suggestions have on average 2 more dates per month.
Badoo Review in Video Form
Audio (podcast) form for those of you on the go
About Badoo

Badoo is one of the most popular dating platforms with more than four hundred forty-five millions of users. Simple design and easy registration are just some of the advantages you get by using this site.
The most important thing on Badoo is to put quality and good looking photo that will make other people like you and higher up your chances of having success.
In just a few easy steps that last several minutes, you can start liking people or swipe the ones you don't like.
Besides the ability to choose the distance of people you discover on Badoo, you can also select which age range you want to get on your search and by doing that, raise your accuracy of the search.
Now even older people can filter age range so they can get matches with similar age.
When a person that you have liked likes you, you get a match. Afterwards, you can start sending self-written messages and see if that person is right for you.
Features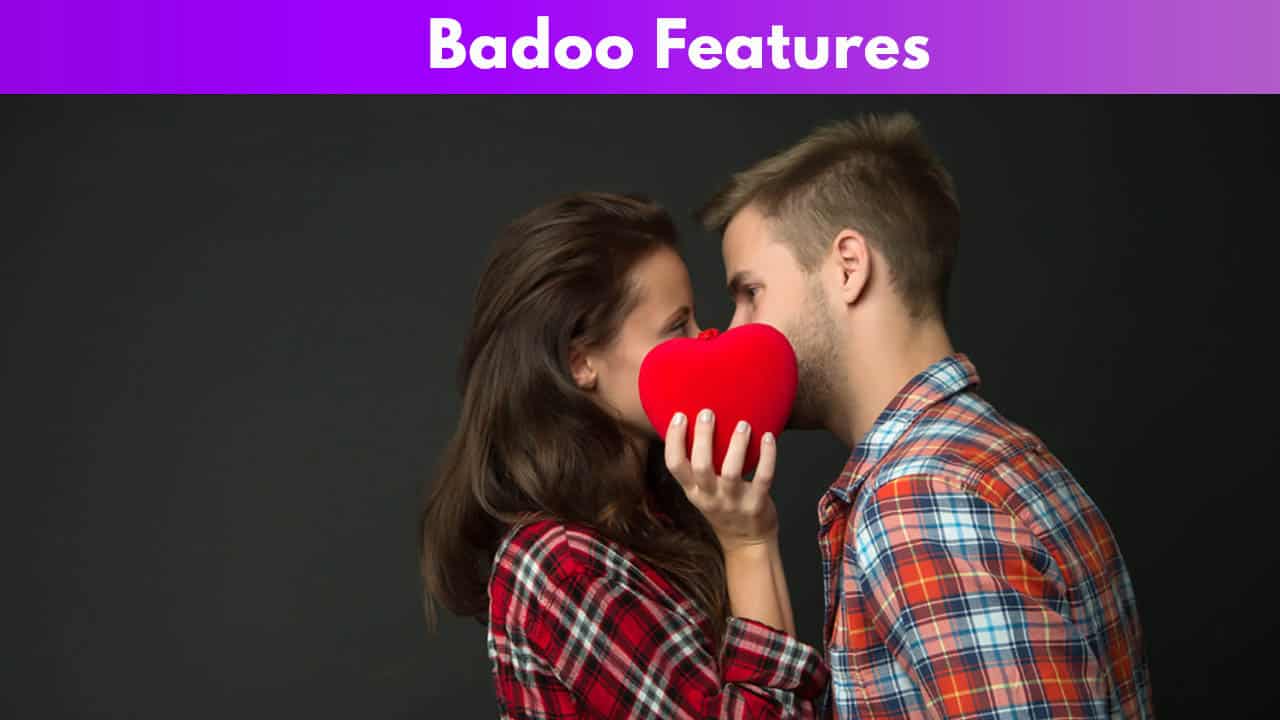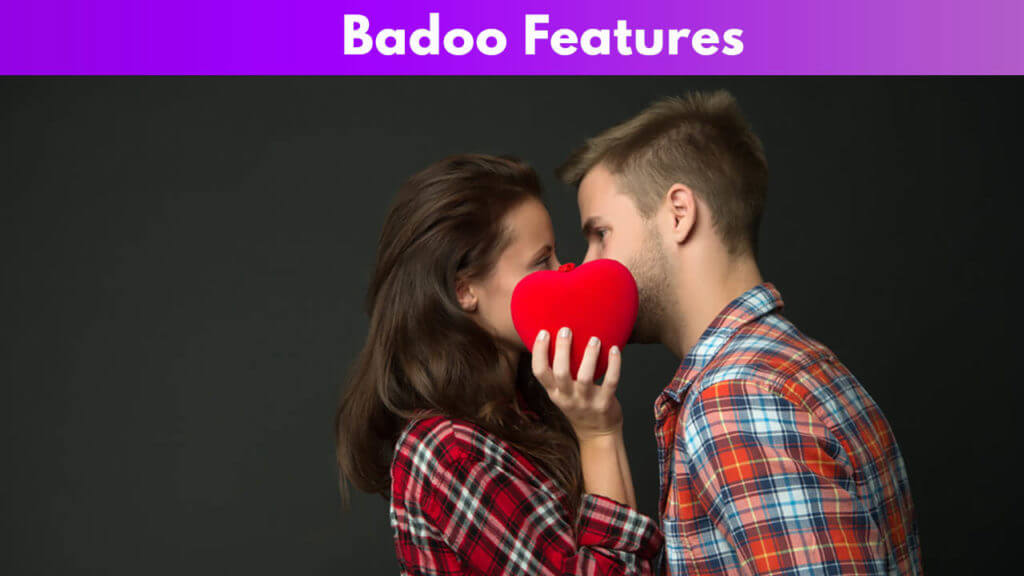 Like every other dating site, people that are working on improving Badoo platform are trying to insert as many interesting features as possible and to still maintain ease of use.
Also, an important thing to work on is to stop any awkward and unpleasant situation that can appear when people make fake profiles or insult other users with offensive words.
Badoo's team of experts has done a great job and made connecting with people and starting a conversation fast and simple. They have perfected the features for many years and set the standard in dating sites world. Here are some of them:
Very fast sign-up with just a few steps that can be done through mail or even some other platform (Facebook or Twitter).
You get to choose do you want to get occasional emails from Badoo, so you get the information about the site. Otherwise, u can enable that option and stop getting spammed if u decide to stop using this platform.
Possibility to put your wishes from the start (whether you want to just chat or something more than that). By adding that option, you can see from the beginning if someone is maybe opened for something more than just online dating.
A well-grounded option that does verification for every profile through comparing your profile picture with your selfie that u take when u sign-in.
Installed add-on on your profile that measures your popularity. By doing that, popularity meter makes people more active on a daily base and makes the platform much funnier.
You have an option to connect with all your friends using Badoo on Facebook or Twitter.
User profiles are perfectly assembled. You get high priority information on the top of the profile and when you scroll down you get all secondary information that are less important.
You can add photos and videos in the visible and also in the hidden album. By having a hidden album, you can always choose who can see your private photo collection.
You can pay to improve your profile popularity and get over a million fast profile visits. By doing that you are increasing the chances of having success.
You can adjust a distance of search because the application is connected with your device. By determining your location radar, you can be sure that people you like are being around the corner.
You can filter the age range that further improves search accuracy.
The lookalike game is quite interesting. You can compare a picture of some person that you like to find other users that have a similar look. This is a smart feature that helps a lot in visual search for a perfect partner.
Sign-up Process and First Steps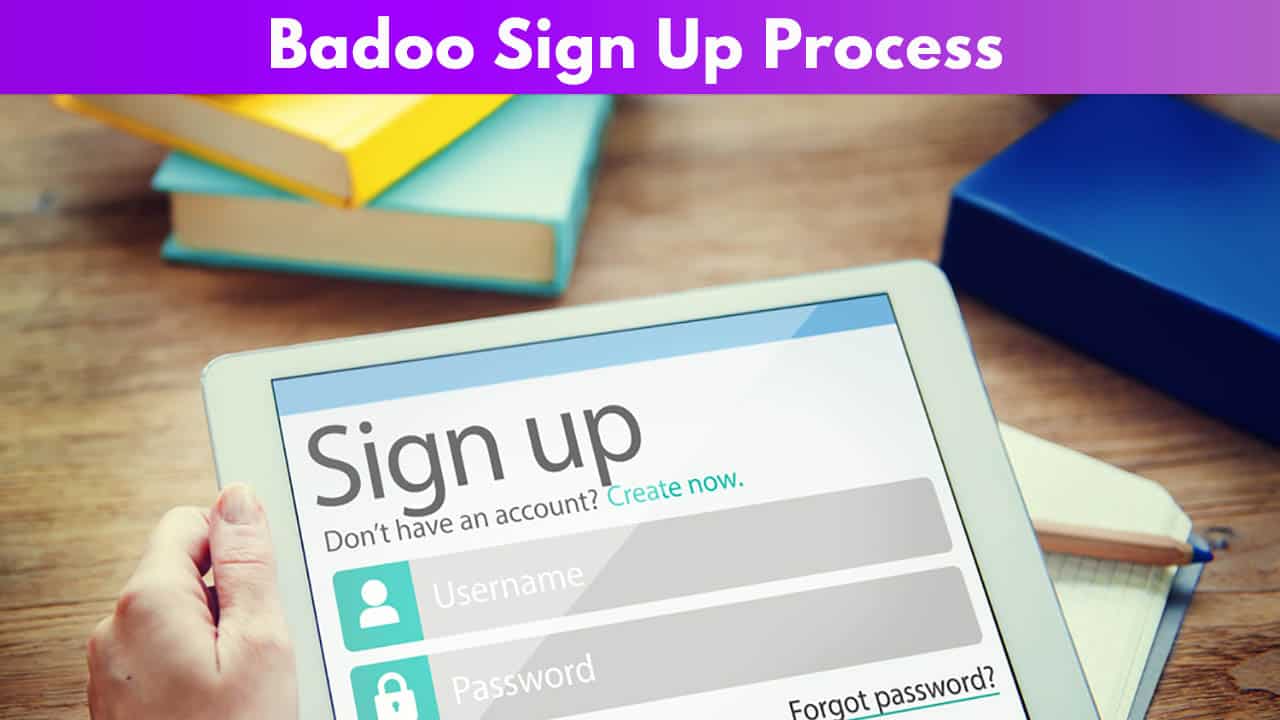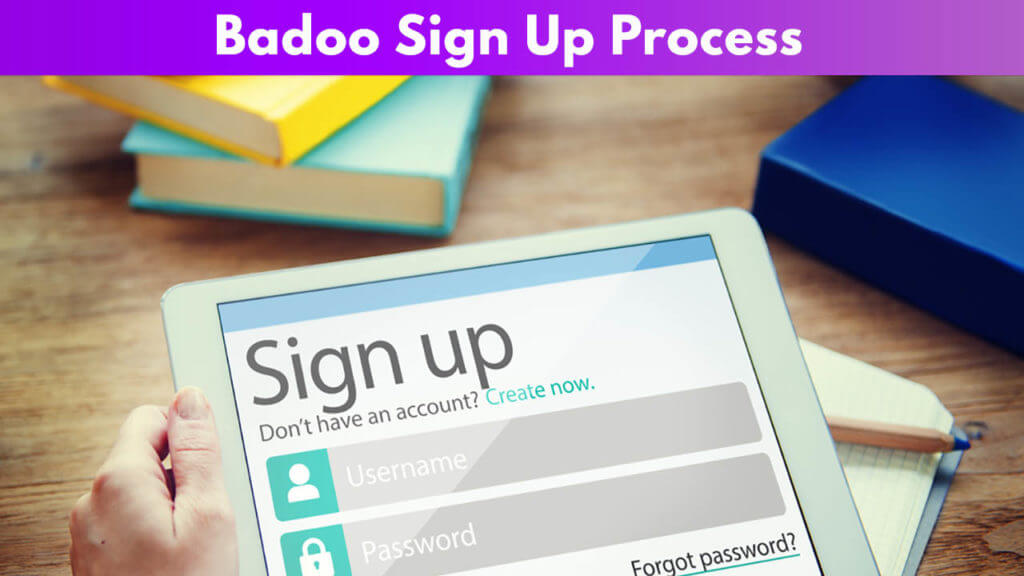 The sign-up process is maybe one of the greatest sides of this platform.
They made it fast and effortless but still safe and secure with the Anti-scam system. It is contained from three simple steps:
The first step is to choose your sex
Next step is to choose why are you using Badoo (either just to chat, to find a date or to start a serious relationship)
The final step is to type in some basic information like name, username that will appear to other people that visit your profile and your date of birth.
You can even skip this step by connecting Badoo with Facebook or Twitter so it automatically authorizes your last profile pictures and personal information.
There is one more thing to do before you start exploring new people. You need to allow Badoo to access your location so that the application can work properly. Now you are good to go!
There are some things you should consider doing before you start liking new people.
First, you need to upload your good looking photo that will be compared with a selfie you need to take afterward. This helps Anti-scam system to detect fake profile makers.
You should also go into your profile and fill some basic information about yourself that will appear to other users. It will help others in their search and help you find your soulmate.
The start menu is quite simple and you have five bottom buttons that you can click:
The first button from the left is for messaging. Here you can check all conversations from before until you delete them. Also, you can check if someone new has liked or super liked you.
The next button has a planet icon. It is used for exploring all people nearby you and you can use additional filters to find specific types of friends or dates you are looking for.
The middle button is for live cam shows. You can access to any cam show and chat with other people watching the same stream in group chat. But if you want to send special gifts to a person that streams, you first need to buy credits.
The next button is for swiping. You can swipe any person you like to your right and any person you dislike to your left. You can also scroll down and read their bio or click on the picture and access their gallery. You even have Maybe option so you can put someone on a side and double-check them when you have time.
A good thing that separates Badoo from similar applications like Tinder is that it is almost impossible to hit like limit. This means that you can like people freely for the whole day.
Last but not least is the profile icon. Here you can see the preview of your profile (how it will appear to other users). If you want to manage your profile bio or add more photos and videos you can do it by clicking change profile icon in the upper right corner.
In the upper left corner, you have settings icon where you can adjust your age range and distance meter or just check your profile popularity.
Pros and Cons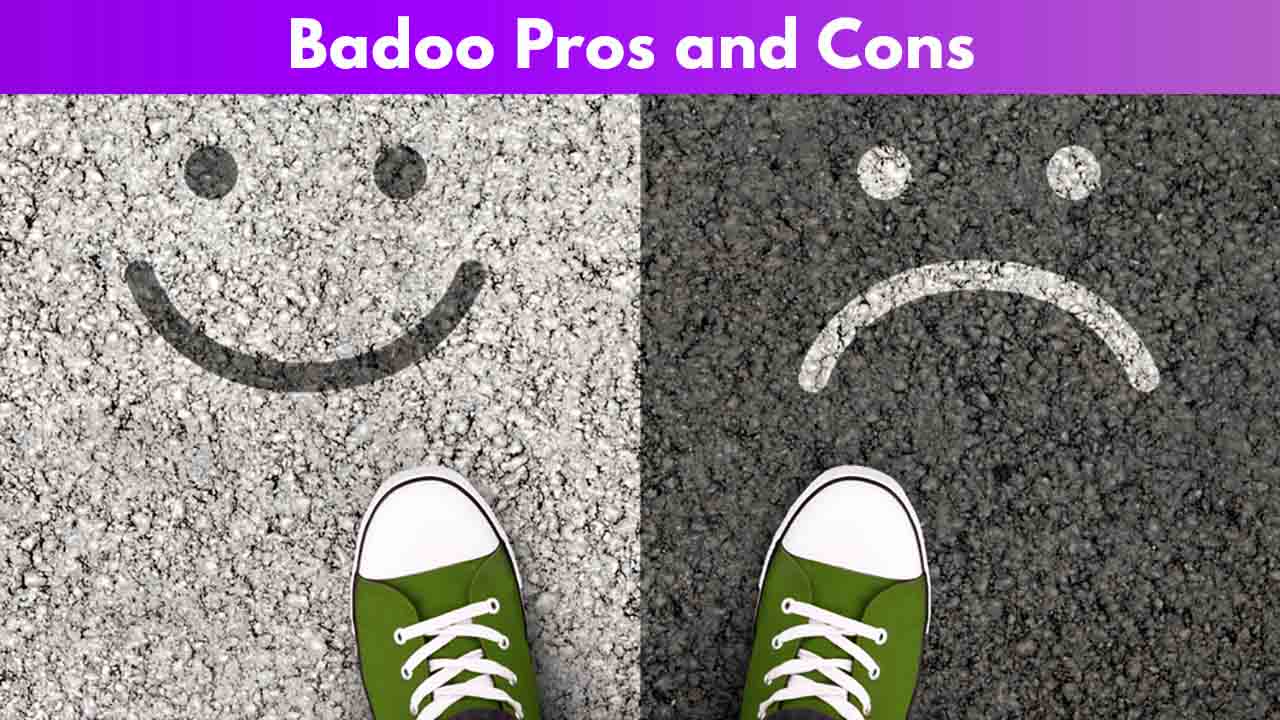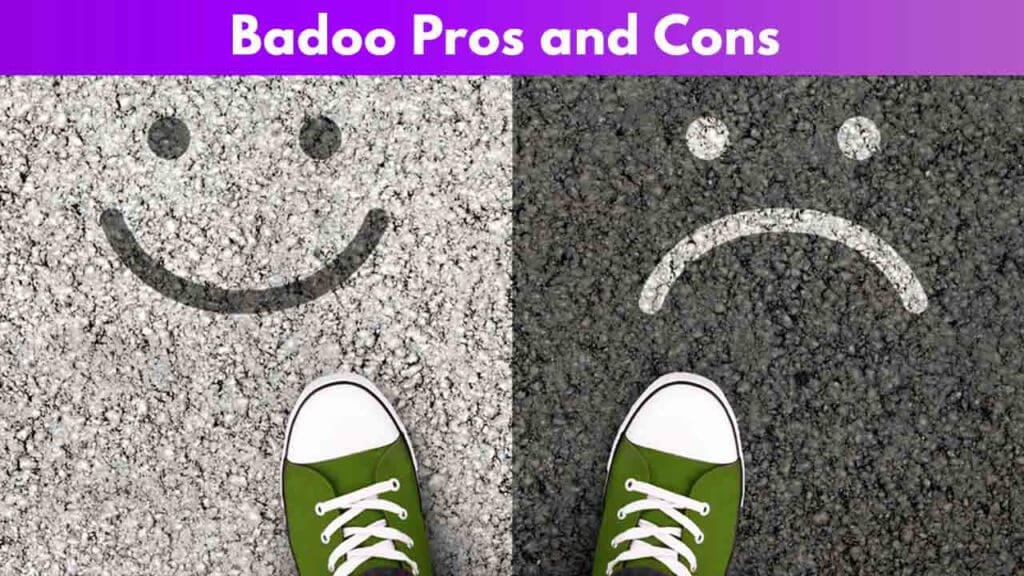 To exclude the subjective opinion factor, we have done an intensive and comprehensive research of forums and review sites.
We wanted to create a wider picture of Badoo site for you.
Here we have chosen some things we like as Pros and some things that could be improved in Cons.
Here are some of the Pros:
You can use a mobile app so wherever you go you can find a hook up a few miles away. Just share your location and enjoy swiping and liking people. The design of the app is organized, simple, and pleasing to the eyes.
Smart search in option People Nearby can find you matches that you walked nearby. That is how far did search technology go.
Badoo offers you multiple ways to register. You can do it with your mail, Facebook or Twitter account. That makes everything easier because you can skip the part with age and profile picture verification.
You choose your sexual orientation, so whether your orientation is straight, homosexual or bisexual. There are no borders.
For many people, the most important thing, it is free to use. Although you can pay and get a premium account with more features, you can find your match with just a regular free account.
By sending super like to someone you send that person a direct message that you want to match with her. It is a great feature to show someone when you have big interests in them.
Smart scan profile verification ensures that users are real people, so there are no scammers.
There are so many users that it is almost impossible not to find a match anywhere on the planet.
Badoo Help Centre is always at your service and it is very thoroughly planned. You can find an answer to every question you can think of.
Here are some of the Cons:
It is not possible to search for a match by their interests. You need to check every profile bio to see other people's interests.
For some features like sending a super like you need to pay extra credits.
You can approach popular accounts only if you have a Premium account.
You need to spend more money if you want to unlock more features and increase visits. Application is making you spend more money to boost your popularity.
It looks like an advanced matching algorithm is working only when the person is in your location range. Otherwise, you would dismiss them.
Badoo Mobile App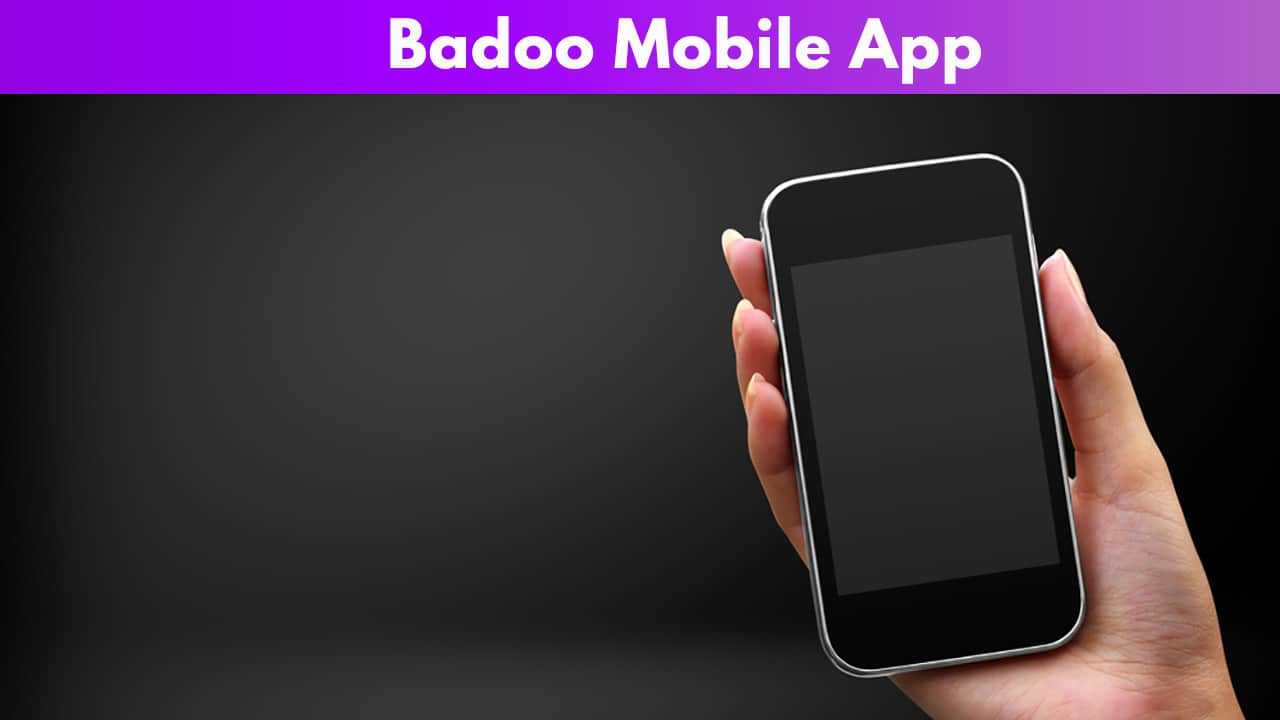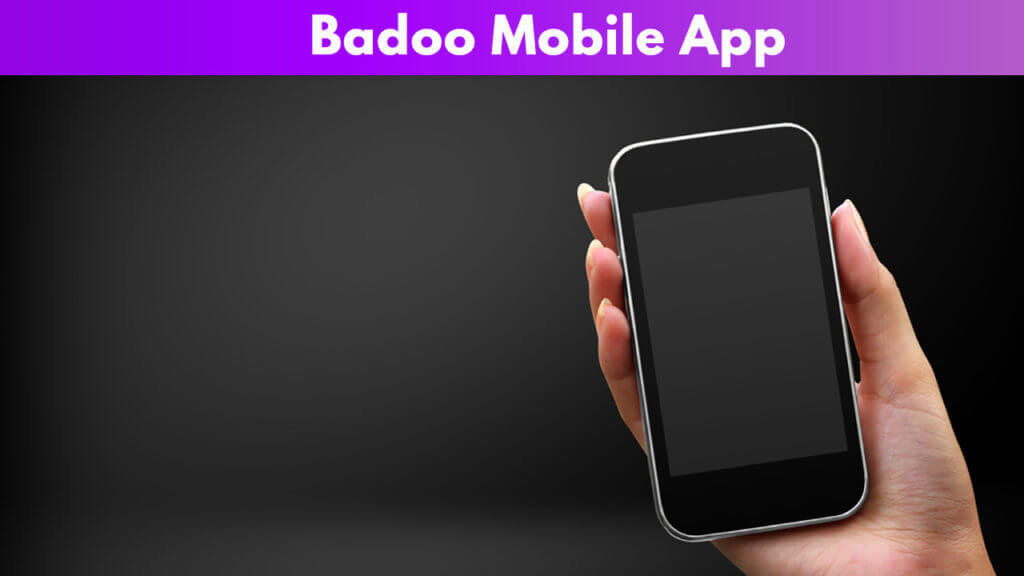 The thing that holds Badoo on the top list of dating sites is an opportunity to use it on your mobile.
You can easily carry your mobile with you around and check nearby people in any place in the world.
This has become the mandatory aspect of nowadays society.
Whether you are at your home or you are on a vacation in some other state, you can always connect to the internet and start liking people.
The mobile app has more features than the website version. It even has a feature called Bumped into. When you cross the road with someone who also uses Badoo the application connects you immediately.
Since the app is working on the principle of finding your location and then locating other people nearby it is advisable to use it on mobile devices. Using on PC can make problems in finding the right location.
Badoo mobile app works on both iOS and Android operating systems, which means there are no borders.
In case you change from Android to iOS or vice versa, you can just simply install Badoo app again and type your username and password and you are good to go!
Demographic Makeup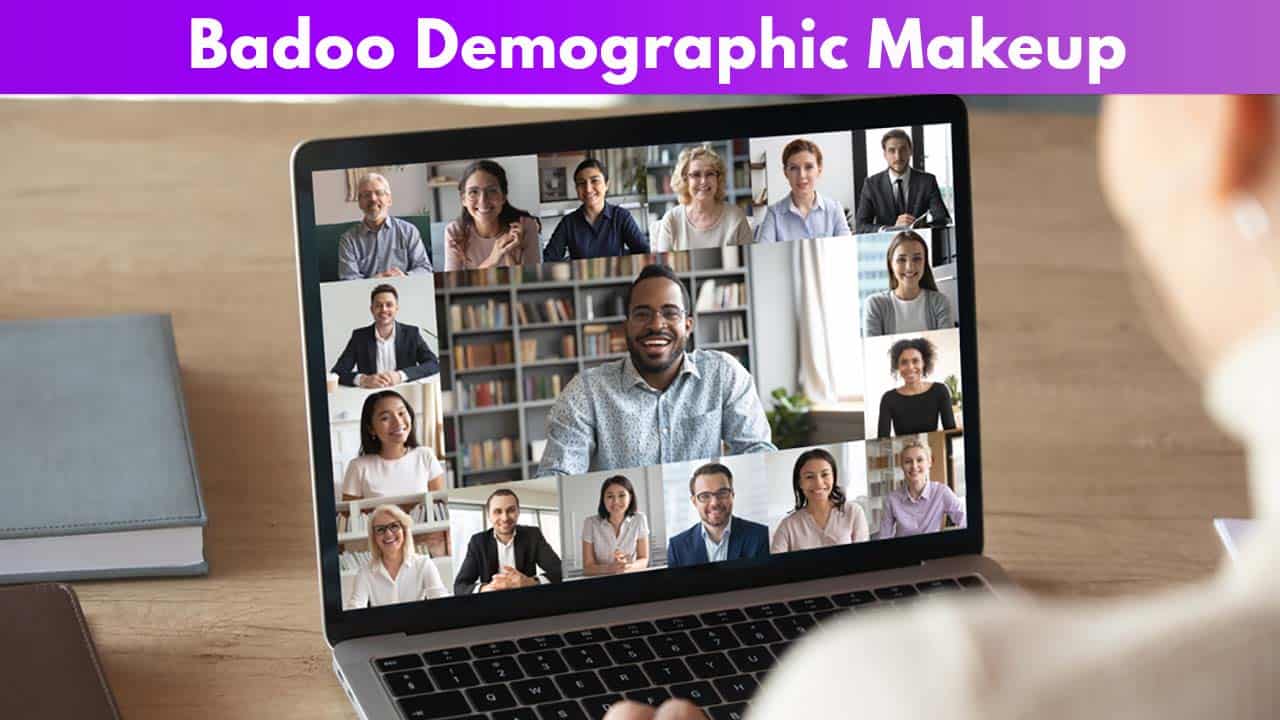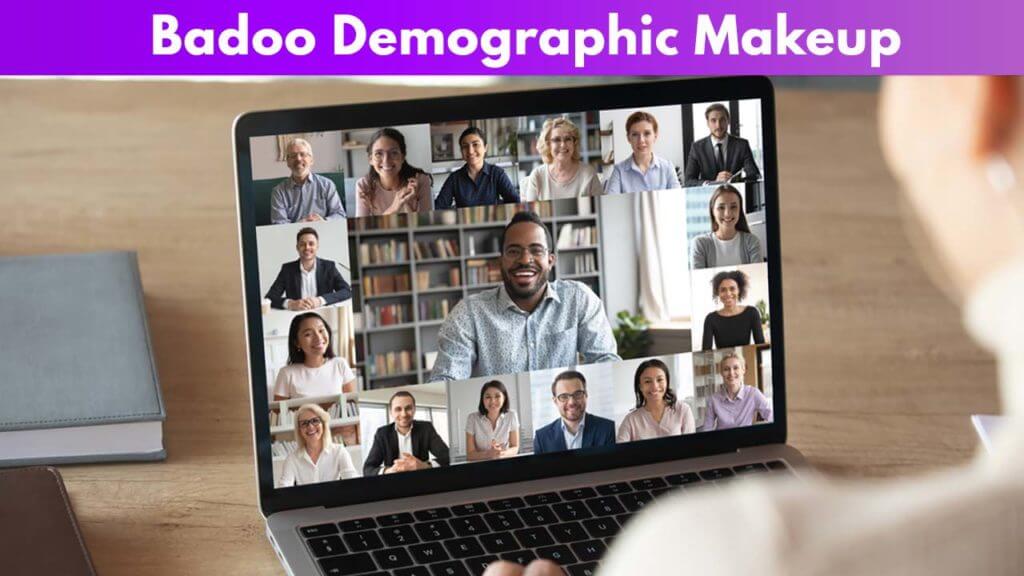 Badoo demographic makeup is very wide. It is used in more than two hundred and fifty different countries.
It has the multilingual option and you can use it in forty-seven different languages. That is another reason for the wide use of this platform.
Here we give you information about the top five states that are using Badoo expressed in percentage based on the latest figures from July 2019:
Brazil 11.19 %
Russia 9.35 %
Poland 8.47 %
France 7.45 %
Spain 4.48 %
As you can see the leading state has just eleven percent. This points out the wide specter of consumption of Badoo application all over the world. You practically don't need to worry about your country not being on the list!
Pricing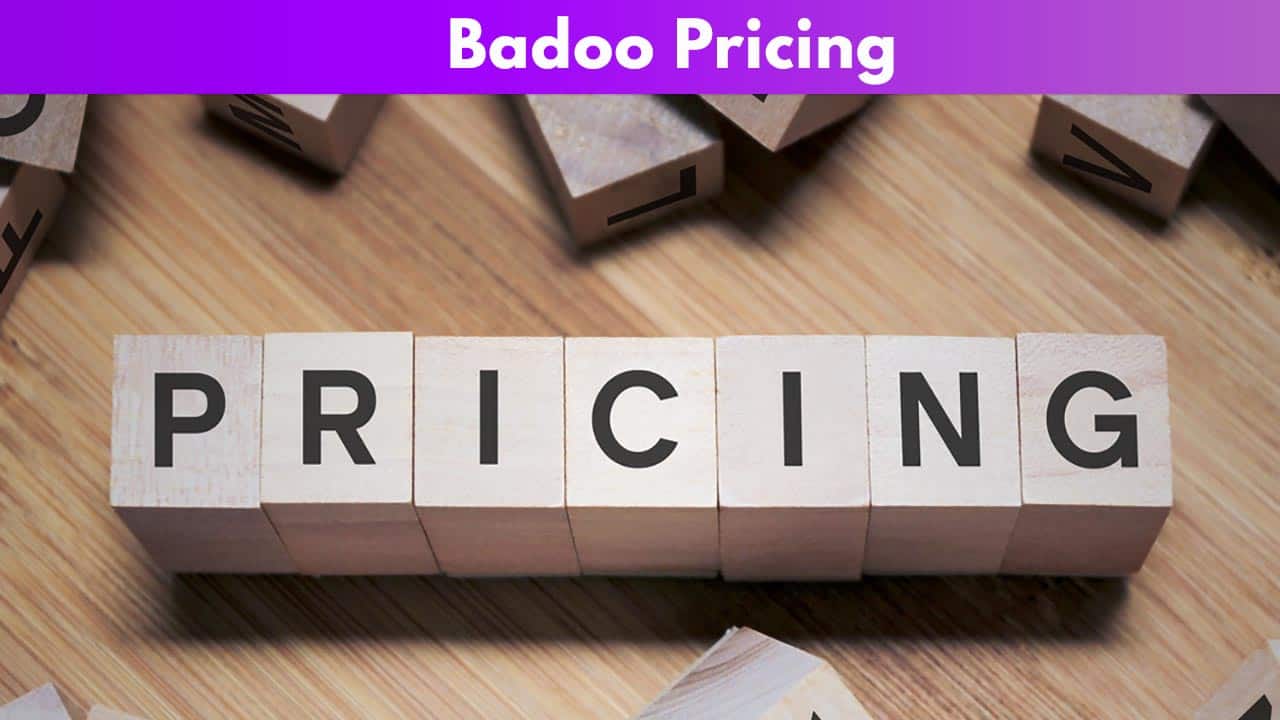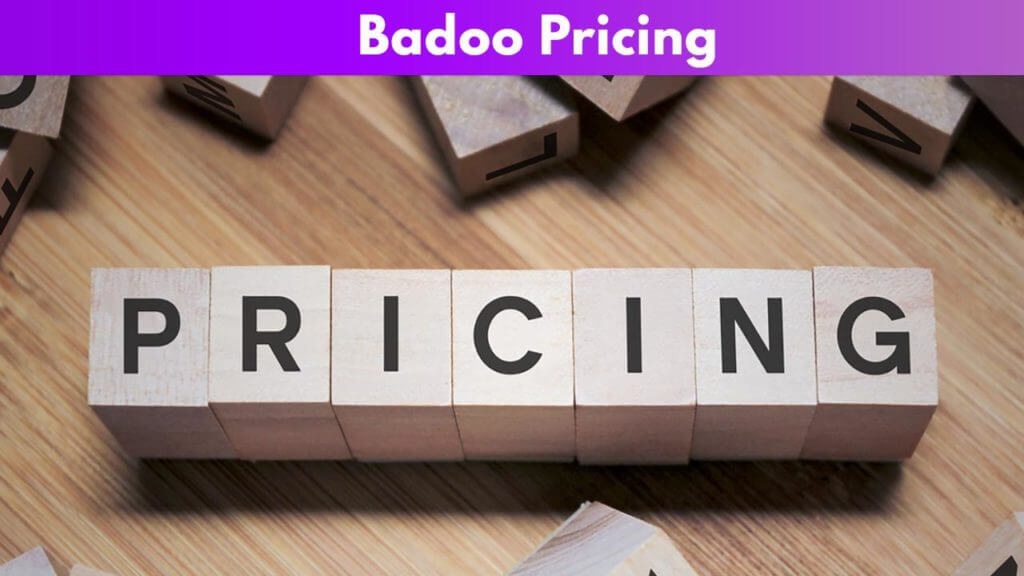 Generally speaking, in anything you do in your life you need to invest something so it can pay off.
With this in mind, you should consider spending some money on your Badoo account. Maybe not at the start because you need to see does the app suit you, but later on.
Not to mention that Badoo pricing compared with other platforms is having average results, which means it is affordable not only to the rich ones but also to the people who earn average salaries.
For buying Badoo Credits here is the price list:
100 Credits cost 2.99 USD
550 Credits cost 9.99 USD
1250 Credits cost 19.99 USD
2750 Credits cost 39.99 USD
Badoo Credits are used as a currency you can use only on this platform. With them, you can enjoy many new options like removing some feature limitations and many other advantages. Here are some of them:
People will get a notification when you are online which will speed up the matching process
Raises your Badoo Encounters ratio and chat ration on five
You will be able to use emojis and stickers in chat which will make chatting more exciting
U can use credits to purchase someone a gift and get their attention easier
You can be one of the first persons that pop out to others in their match search results
If you spend some amount of credits, Encounters game will show your profile more often to other users
You can get your profile picture pop up with other popular profiles and by doing that higher up your profile attendance
You can also set your settings to refill your Badoo Credits when they get under the certain amount that you determine.
If you want to turn on Premium Account here is the price list:
One month you pay 12.99 USD
Three months you pay 31.99 USD
Six months you pay 47.99 USD
Also, you can buy a one-day premium membership (for 0.79 USD) just to give it a try or a lifetime premium membership (for 79.99 USD) if you have a strong trust in the Badoo app!
As you can see you get multiple discounts on quantity and that is a great way Badoo team is rewarding their loyal members!
Badoo Premium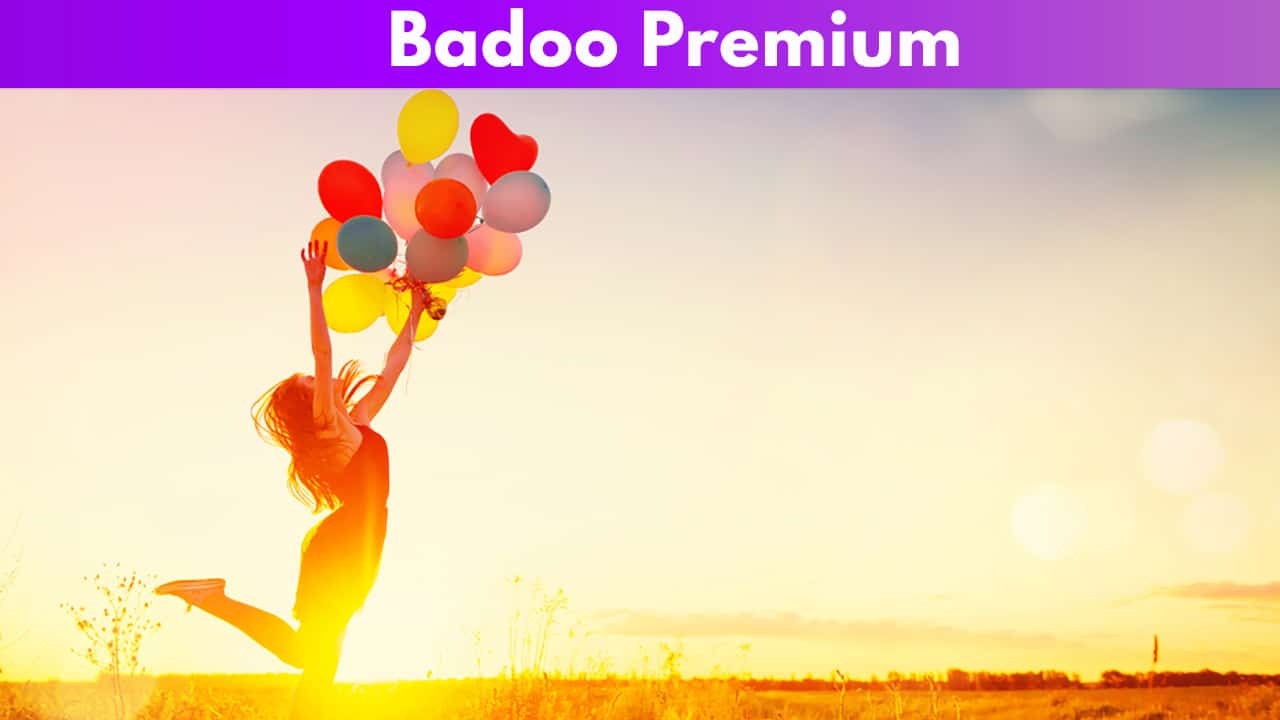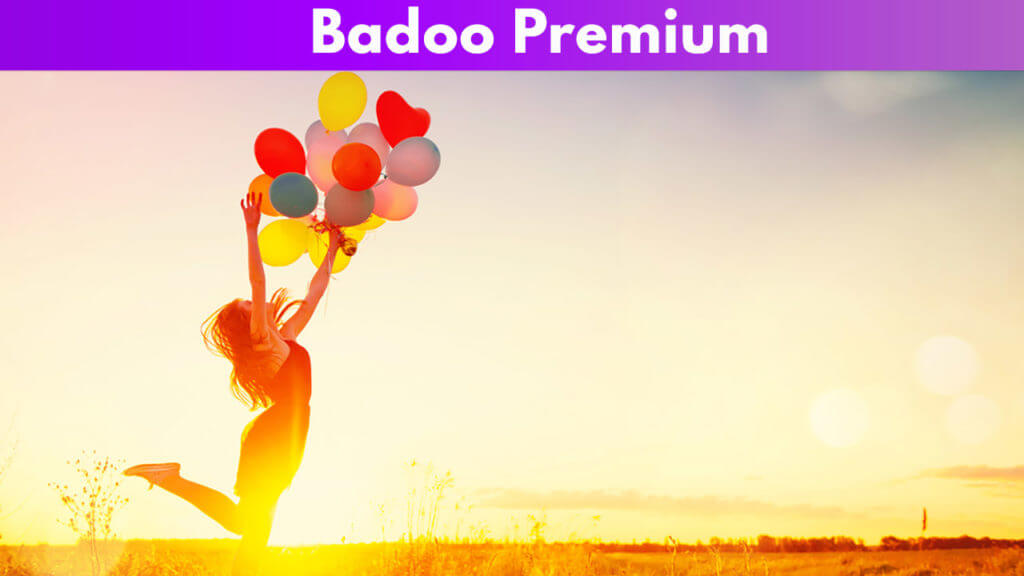 This is how things stand here. If you want to get Badoo Super Powers, you need to switch to a Premium account. It is a small investment compared to what you get. Here is the list of Badoo Super Powers and their function:
With this superpower you can select a photo that is going to be put in the spotlight. It will appear more often in Encounters game and also in search results. It will increase your popularity significantly.
SEE WHO WANTS TO MEET YOU
This superpower gives you a chance to see every person that voted YES for your profile or MAYBE. By activating this you can skip members that disliked you and speed up your search.
GET MORE INFORMATION ABOUT PEOPLE
You can see information about other people that are not visible to regular free account members.
NO MORE WAITING FOR RESPOND
With this Badoo superpower activated you can see if the person you messaged has seen your message. By seeing this you can skip the persons that are not interested.
EXCLUSIVE ACCESS TO POPULAR USERS
With this superpower you will get on popularity and finally be able to chat with some of the most popular users of Badoo and that option is not available to the regular users.
POP OUT IN FRONT OF OTHER MESSENGERS
As a premium account user, every message you write will appear at the top of another person inbox. In other words, the chances to get noticed are quite bigger.
You get a much deeper and customized search that will find members who are most similar to you and increase your chances of finding the right one.
SECRET VISIT TO OTHER PROFILES
The invisible mode option is giving you the chance of visiting other potential matches and study their bio secretly without their knowing. Many of you will say that this option is not fair to other free users, but they don't call them Super Powers for anything!
You get a chance to personalize your profile with special features and to even change its look with multiple skin selection.
As a premium member, you will get notification about new people who joined Badoo and you will get a chance to be one of the first to welcome them and potentially get to know them better.
Chances of Having Success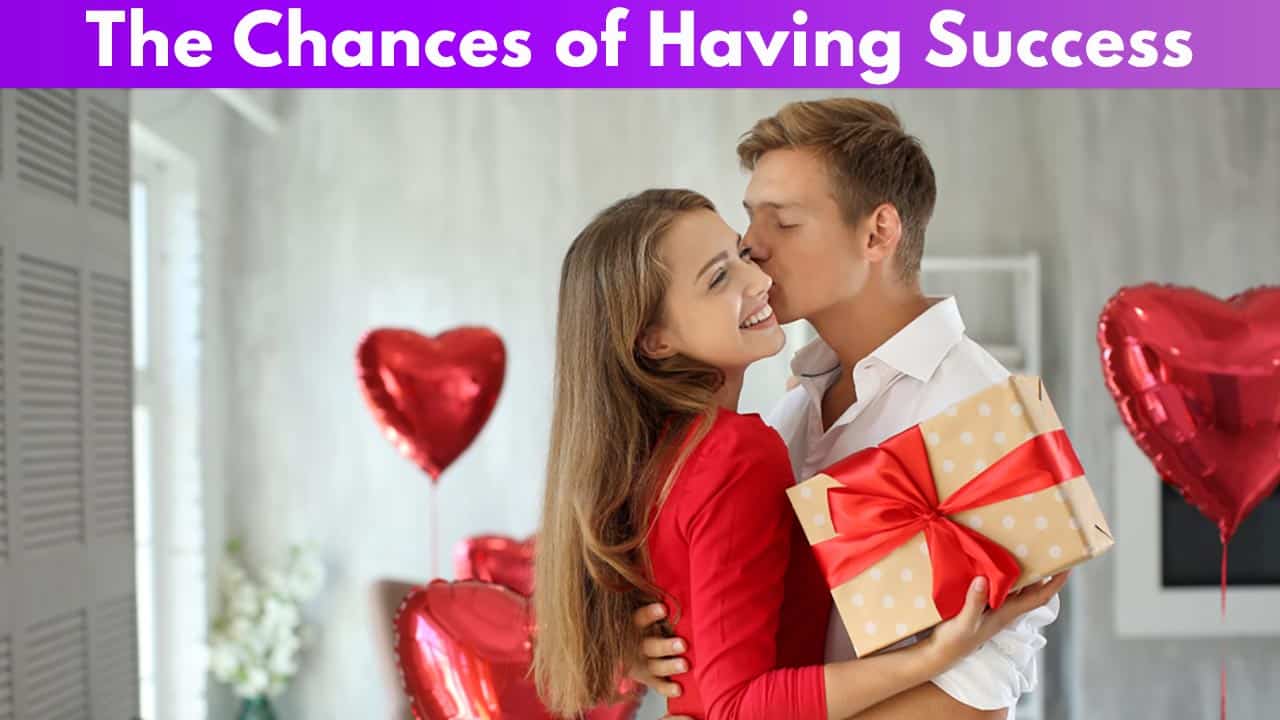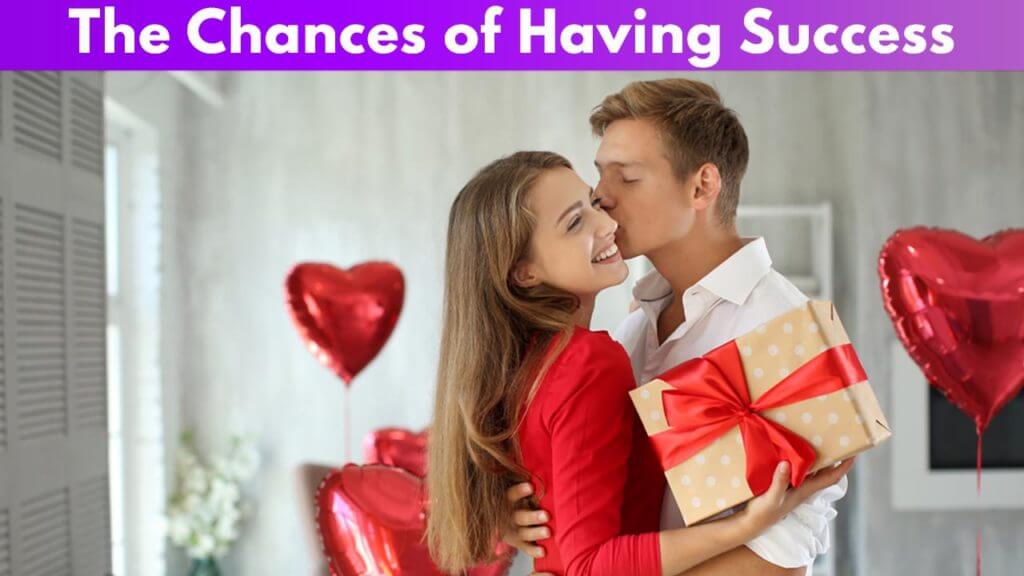 This is the field that is very hard to discuss because we can give our subjective opinion and you can easily disagree with us.
We tried to be objective in this and to look for a wider and objective picture so no one can point a finger at us.
There is an infinite number of different experiences that go from the worst unpleasant ones to the ones with a happy ending.
No one can give you the exact time you need to spend on Badoo to find a match. It can happen in just a few minutes, or your search can last a little longer.
We collected all the information and experiences and we will tell you some of the main factors on your way to increasing the chances of having success.
As you get more features and superpowers with a premium account, logically, using a free account can slow you down a little bit. But do not despair because it is not the main cause that decreases your success.
You should do internet research on how to better up your profile. If you write a good and promissory bio and upload some astonishing profile picture, there is no doubt that you will increase your profile popularity and be more matchable.
Besides that, you should arrange your profile while you are in a good mood. You don't want to send some negative vibes to other members visiting your profile.
At the same time thing that turned out to be very important is to always be completely honest. You want to show other people the real you with all your habits and obligations in life.
You don't want to deal with fake people that are living someone other life, aren't you? That's why out of respect for others you should always put real information about you.
The same goes for the profile picture. You should not upload a photo from when you were younger. You want to people see exact you like you want to see them!
By adding a multilingual option, you cannot be stopped anymore by the difference in your nationality, origin or any other way.
To maintain peace whenever you notice someone acting strange or sending inappropriate messages you can report and block the user. Just click on the icon in the top right corner of the user profile and choose Block and Report and choose the reason. We will check that person as soon as possible and if he is having a fake profile we will ban him and delete all info about him.
Another thing that can help is knowing the Terms of Use. We know that they are long-written and can be very boring but we advise you to take some time to study them. It shows you your options and warns you about any possible mistake that can lead to serious problems. Make sure that you aren't breaking any laws in your country!
Overall Rating based on Badoo Review

Value for price – 5/5
Number of members – 5/5
Quality of members – 4.9/5
Ease of use – 4.9/5
Customer satisfaction – 4.5/5
Safety and Anti-scam – 4.9/5
Overall rating – 4.95/5
As can be seen above, Badoo got a very high overall rating grade. Their team of experts has done a tremendous job by making the app simple to use and maintaining its popularity through the years.
We recommend you to start with a free account to see if their services suit you. Later on, you can easily jump on premium membership if you decide it's worth it. You even have a chance to spend some Badoo Credits to unlock just some special features that you think will help you in your pursuit.
All things considered, with almost half of billion users Badoo and its team broke the borders in the online dating world and left other competitors to eat their dust!