Another niche dating site that features people from South East Asia.
Yes, that's what Vietnam Cupid is all about.
If you are of Vietnamese origin or want to date people of Vietnamese descent, then Vietnam Cupid might be the dating site you've been looking for.
In fact, it's claimed that this is the biggest Vietnamese dating site on the net today.
OFL Top Recommendations based on 100,000+ Survey

"Serious Relationships"
"Discreet Hookups"
"Best Course for Men"
"Quick Flings"
"Normal Hookups"
"Our Quiz"
So in this comprehensive review of Vietnam Cupid, we are going to take a truly unique look into what makes this niche dating site tick.
In this review, we'll find out:
These and other interesting questions are all going to be answered at the end of this review, so be sure to read on.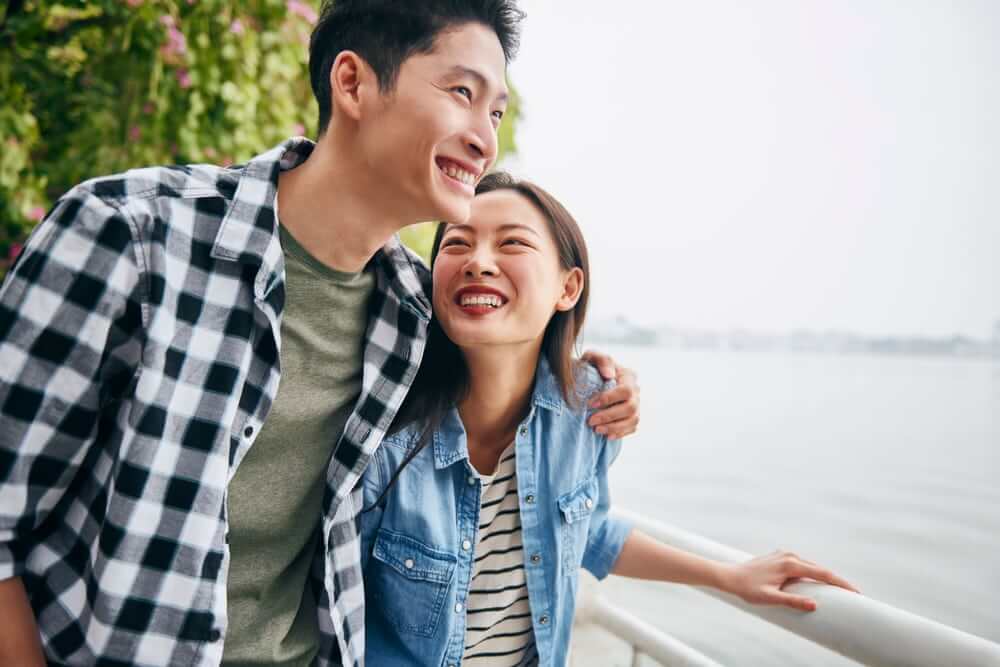 Vietnam Cupid Review in Video Form
Audio (podcast) form for those of you on the go
Ease of use – 4/5
Effectiveness – 3/5
Key Features – 4/5
Pricing – 4/5
A very niche dating site but with a strong user base
You can be online and searching for matchups in a matter of minutes
A host of member features on offer but also an impressive number of features for regular users
Messaging is limited unless you have a membership
No app available for users with Apple handsets
Cupid Media, the owners of Vietnam Cupid have a number of sites just like this.
And by that, I mean dating sites with the population of a certain country in mind.
Korean Cupid and Mexican Cupid are examples that immediately spring to mind.
Well, as you might've already understood by now, this is not a hookup site (like BeNaughty or Ashley Madison) neither is it a generic site for those seeking serious relationships (like eHarmony).
If you'd want to know exactly who Vietnam Cupid is for then I would say the order to the target markets in mind for the site are:
People from Vietnam who want to date within their own culture
People from the west who want to date people of Vietnamese origin
Both of these are critical to the overall success of Vietnam Cupid as a niche dating site.
But what about the number of users you will find on Vietnam Cupid.
That can make or break a dating site as well.
So how many users does Vietnam Cupid have?
Niche sites with a small number of users mean a lot of hard work on your side.
That's because, for the most part, competition for matchups is fierce, especially if you are a male looking for a female, which is the premise of many of these sites if you are a western male.
But luckily, Vietnam Cupid is a niche site that's generated a large number of users and one that continues to grow.
In fact, log into the site to register and one of the first things you will see is that Vietnam Cupid says the site has 1.5 million users.
But there's more facts and figures to consider:
Around 3 000 users are active on-site each day
That's around 21 000 active each week and close to 80 000 each month
The Android app has been downloaded over 100 000 times
So if you had any worries about the userbase and whether it justifies you starting a profile on Vietnam Cupid, worry no more.
The user base is there.
In fact, it's bigger than some other niche dating sites run by Cupid Media.
Gender and age-range breakdown
Traditionally, sites that are primarily based on a country from South East Asia or the region as a whole will see a more male-dominated user base.
And that's the case at Vietnam Cupid as well.
So what's the ratio then?
65% of the users on the site are male
35% of the users on the site are female
That's a 2:1 ratio.
And the age groups?
Well, the biggest age group found on Vietnam Cupid is the 25-34-year-olds.
The full breakdown from most popular to least popular age groups is:
25-34-year-olds
35-44-year-olds
18-25-year olds
45-54-year olds
55+
The biggest group of users on-site, the 25-34-year-olds make up 33% of all users on Vietnam Cupid.
That's broken down into 20% male and 13% female users.
What I love about sites that are run by Cupid Media is the fact that they are just so simple to use.
From registering a profile to launching your first search, it's so easy to find your way around the site and use it in an effective manner.
Of course, to do so, you first need to sign up and register as a user to begin creating your profile.
Registering for your Vietnam Cupid profile
A quick and painless registration process.
That's what you can expect from Vietnam Cupid and that's the way it should be.
Of course, you are going to have to set aside about 10 – 15 minutes of your time, especially if you want to fill in your profile.
But actually getting on the site, that's not going to take much more than 5 minutes.
So what do you need to do?
Well, first you've got to choose how you'd like to register.
If you are an Android user, you could download the app and take that route but when I am registering for a dating site, I prefer to do it online.
My reasoning for this is that I can go through the terms and conditions for the site before I click the button that starts the process.
If you choose the website route, you can speed it up with a one-click Facebook registration or simply opt for the regular option.
That means you will need to enter the following information to start the process:
A username
A password
Your email address
From there, you will have to answer three more questions:
What your gender is
The gender of the matchups you'd like to generate
What your age is
Once you've done that – and it really takes about five minutes, probably even less – you are taken straight to the Vietnam Cupid website and are free to start browsing.
That's because Vietnam Cupid generates a batch of people to browse through although they might not all have the parameters you are searching for.
If you are anxious to start looking for a matchup then by all means, have a look through them.
A word of advice though, you need to fill in your profile.
It's something people tend to leave alone and get back to it.
But a completed profile means you will turn up in more people's searches and that's a good thing, right?
Once you've logged on to Vietnam Cupid, you will notice the uncluttered overall design.
And it's a joy to use, that's for sure.
Everything you need is where you'd expect to be and to navigate the site, you just have to make use of the menu system at the top of the page.
This has four separate buttons:
Matches: Here you can find matches as provided by Vietnam Cupid. This is like the first batch presented to you when you logged in.
Search: Perform all your own searches here plus a few other special searches which I will look into a little later.
Messages: Messages that are sent by you to those received from others can be found under this menu
Activity: This shows people who have liked, favorited and viewed your profile. It also shows the profiles you have viewed, liked and favorited.
On the left-hand side of the page, you will notice a number.
This is the current users online and if you click on it, you will see a search view of their profiles which you are then able to browse through, only if you want to, of course.
So just how effective is Vietnam Cupid in turning up those perfect matches that you can follow up on?
Well, let's take a look.
Searching for the right matchup on Vietnam Cupid
The most effective tool any dating website can give you during your time online is an effective search engine.
And for sure, that's something that Vietnam Cupid has.
You can launch basic searches from it, in which you add a few parameters like the gender you want returns on and an age range for those returns.
Of you can use the various extra parameters that you will find in an advanced search.
These are all based on the information that other users provide in their profiles.
That's why filling in your profile properly is of critical importance.
For example, you can run searches with the following:
The last time users logged into the site
If the profile should have a photo or not
The country and city they live in
Appearance parameters (height, body type, hair and eye color and more)
Lifestyle parameters (do they have children, do they want children, do they smoke or drink and more)
Cultural parameters
There is just so much that you can change here.
Of course, it's easy to get carried away.
When you included too many specific parameters, it can seriously cut down on the number of returns that you receive, so bear that in mind.
When it comes to making contact, well this is where you hit a bit of a tailspin.
You see, as a regular user, you cannot send messages to other regular users.
The only way you can chat with someone is if a member should reach out to you via a message.
You can then reply to them.
This really isn't the most effective way to get to know someone better, however and waiting for someone to contact you cuts out the point of you searching for matchups yourself.
That's why to use a dating site like Vietnam Cupid effectively, you are going to need to become a member.
That not only opens up messaging to you but other key features as well.
There is no doubt in my mind that Cupid Media dating sites have some of the best features available for those users who choose to become members.
And that makes signing up for membership a no-brainer in my book.
But before we look into the key features that membership brings, it's important to recap the things that a regular user can do on the site.
You only have limited messaging options
You can "like" the profiles of other users
You can "favorite" the profiles of other users
You can see who has viewed, "liked" or "favorited" your profile
You can conduct searches for matchups with advanced search parameters enabled
The problem comes in with limited messaging, however.
So other than your membership allowing you to message whoever you'd like to, let's see what other features await those who take out membership on the site.
So we've already said you get unlimited messaging by taking out one of the two membership packages (Gold or Platinum) that Vietnam Cupid has.
But it's not just the ability to send off messages to profiles in an attempt to make contact with someone, it's also unlimited instant messaging, which almost functions like a chat room.
It's certainly the way to get to know someone at a quicker pace than sending off normal messages.
Many people who use dating sites want to be in total control of privacy.
For example, they want to search for matchups and contact people on their own terms but don't want to feature in other user searches or have other users contacting them.
That's something that Vietnam Cupid allows you to do.
Because you can browse profiles anonymously, so you won't show up in their "who has viewed my profile" option.
Also, your profile won't come up in the searches of other users, even if you meet the parameters that they are looking for.
So your privacy is totally in your control.
While I will explain the different membership options later in this review, Platinum members get the option of using two separate ways to search for matchups.
These are reverse matches and mutual matches.
But what are they?
A mutual match is when the criteria of both you and another user match what each other are looking for.
A reverse match is when you match the criteria another user is looking for.
These are well worth exploring when you are looking for that perfect matchup, especially mutual matchups.
Reverse matchups can throw up some interesting options but it's important to remember that while you are what they are looking for, they might be your cup of tea.
4. Feature at the top of other user searches
As a Platinum member, your profile will receive VIP status.
Unless you choose for it not to by changing the privacy settings we talked about above, all Platinum member profiles will appear at the top of other users' search returns.
So if you want others to contact you, it's very useful having your profile at the forefront of other users' searches.
5. All advertising removed
While advertising is never in your face on Vietnam Cupid like it is on other dating sites, as a member, all advertising is removed from the site.
Membership of Vietnam Cupid allows you to comment on other users' photos.
It's not such a major deal but could be a good way to break the ice with someone instead of sending them a message.
So there you have some of the key features that Vietnam Cupid has to offer.
Of course, the messaging is the most important but I am a big fan of the fact that Platinum membership gives you the extra matchup options of mutual and reverse matches.
So those key features are all for members.
That means that if you'd like to use them, you will need to take out a membership package on Vietnam Cupid.
And if you are serious about talking to a potential matchup, membership is going to be your number one priority, just so you can send unlimited messages to anyone.
Now with Vietnam Cupid, along with all Cupid Media sites, you have two membership options to choose from.
These are priced differently and obviously, the one with the higher price points gives you access to all the features, while the other has certain key features left out.
These membership options are:
Gold membership
Platinum membership
Platinum membership is the most expensive but remember, every key feature on the site is available to you.
For me, Platinum membership really is worth it at the end of the day because it includes reverse and mutual matches.
These are a useful added extra when searching for matchups, that's for sure.
But what are Gold and Platinum membership going to cost you?
Does Vietnam Cupid only include a monthly payment plan or are there other options?
Well, let's take a look and we will start with how Vietnam Cupid structures their membership packages.
On both Gold and Platinum membership, you get three different payment options to choose from.
The most obvious is a monthly membership plan for people who don't want to get tied into longer options.
This is the most costly because you have the option to step away whenever you want.
There are two membership plans that are over a longer period.
That's a three-month membership option and then a 12-month option.
There is no six-month option like other dating sites often have.
Of course, the longer you buy into a membership of the site, the more discount you will receive.
That's in terms if you compare the longer packages against the price you would pay for a monthly package.
But yes, while you are making a saving when you look at it that way, you need to pay a lump sum upfront to secure those longer memberships.
So here's what a Gold membership is going to cost you according to the three different plans.
1-month membership – $29.99
3-month membership – $59.99 ($20 per month)
12-month membership – $119.99 ($8.10 per month)
And here's what Platinum membership will cost you.
1-month membership – $34.99
3-month membership – $69.99 ($23.33 per month)
12-month membership – $149.99 ($12.50 per month)
Overall, the pricing for Vietnam Cupid is more than fair.
I've seen more expensive niche sites and I've seen cheaper but for me, Vietnam Cupid gets it right.
Of course, it makes complete sense to go for the longer package options to make bigger savings but in reality, that's only true if you are going to keep on making use of the site for the period you sign up for.
Otherwise, you are just wasting your money.
But at the end of the day, you have to decide which is the right package for you because each of us will be in a unique situation when using a dating site like this.
Conclusion and Overall Rating
If you are looking to get into contact with Vietnamese women or you are of Vietnamese origin and would like to hopefully date other Vietnamese people, then there is no doubt that this is one of the top sites on the internet to do so.
And it's so well-designed and simple to use, that's for sure.
Remember, although you will have to buy a membership to connect effectively with others, you get tons of key features to use other than messaging.
But what about an overall rating for Vietnam Cupid?
Well, I am going to give it a very solid 3.75 out of 5.
Although this is certainly a niche site, it's built up a strong user base and is well worth checking out.
What are your thoughts on Vietnam Cupid?
Is it a site you'd like to try?
Let us know in the comments below.
Frequently Asked Questions
It's the task of all dating sites to ensure that your information stays private.
To ensure this, they have security systems in place with constant surveillance looking for hacking attempts.
Cupid Media, one of the biggest online dating companies around runs Vietnam Cupid and they are always on top of their game.
They cannot help when it comes to personal safety, however, so if you are meeting someone from Vietnam Cupid it's important to do it in a safe environment with other people around.
Is any dating site truly free?
When you use Vietnam Cupid, there are many things you can do without paying for membership.
For example, you can register as a user on the site, set up your profile, search for matchups, like other user profiles, add them to your favorites and more.
You can only receive messages from members and you certainly can't use any of the cool features on-site without membership, however.
Cupid Media, an online dating company that owns 35 different dating sites, owns Vietnam Cupid.
The company has been around since 2000 so yes, Vietnam Cupid is legit.
This is a dating site with the aim of connecting people from Asia, particularly those who are of Vietnamese origin.
But it also is for people who want to date people of Vietnamese origin.
Vietnam Cupid has 1.5 million users.
You'd first need to be 18 years old older to register your profile on Vietnam Cupid.
The registration process can be completed through the website or via the Vietnam Cupid app which is only for Android handsets.
All-in-all registration takes about 5 to 10 minutes in total and then you can to the site and fill in your profile before you start looking for matchups.
If you want to take time away from Vietnam Cupid you can cancel your account.
Look for the "settings" tab on the right-hand side of the home page.
Select that and then "profile settings".
Move down the page and click "switch off profile".
Your profile is now taken offline and in a few weeks will be canceled.
By email at [email protected].
Or phone the numbers below, depending on where you live.
United Kingdom: 0808 164 8675
United States / Canada: 1-844-968-0958
International: +61 7 5612 5016
At the start of your Vietnam Cupid journey, you provide a host of important information that's used in searches by others.
If you match their search requirements, you come up as a potential matchup and vice versa.
That's basically how the algorithm works for sites like this.
Platinum membership gives you two other search options, mutual and reverse searches.
If you'd like to block someone on Vietnam Cupid, first click on their profile.
Look for the block button (a circle with a line through it) and follow the instructions after you have clicked on it.
To report them, click on the ! mark instead.
Again, you will have to follow instructions to complete the process.