Trying to date after you have turned 40+ years has always seemed complicated because lives change quite a bit in that age.
Good old wild and partying days are over, many people are already taken, you feel a bit rusty and out of the loop and it might feel like you will never meet someone special.
Even though all of these might be true, your scenario is much brighter than it seems. Today, thanks to many online dating apps that focus on the mature 40+ years groups, dating has never been easier.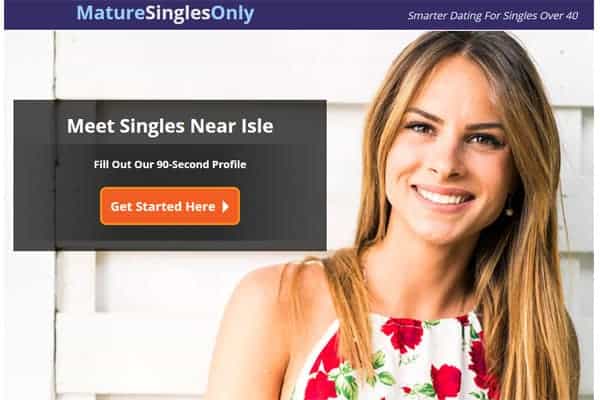 So, let's get on with the Mature Singles Only Dating review!
OFL Top Recommendations based on 100,000+ Survey

"Serious Relationships"
"Discreet Hookups"
"Best Course for Men"
"Quick Flings"
"Normal Hookups"
"Our Quiz"
Is your dating app giving you the best chance for success?
Make sure to take our online dating site/app quiz to find out.
People who follow our dating site suggestions have on average 2 more dates per month.
Mature Singles Only Review in Video Form
Audio (podcast) form for those of you on the go
Ratings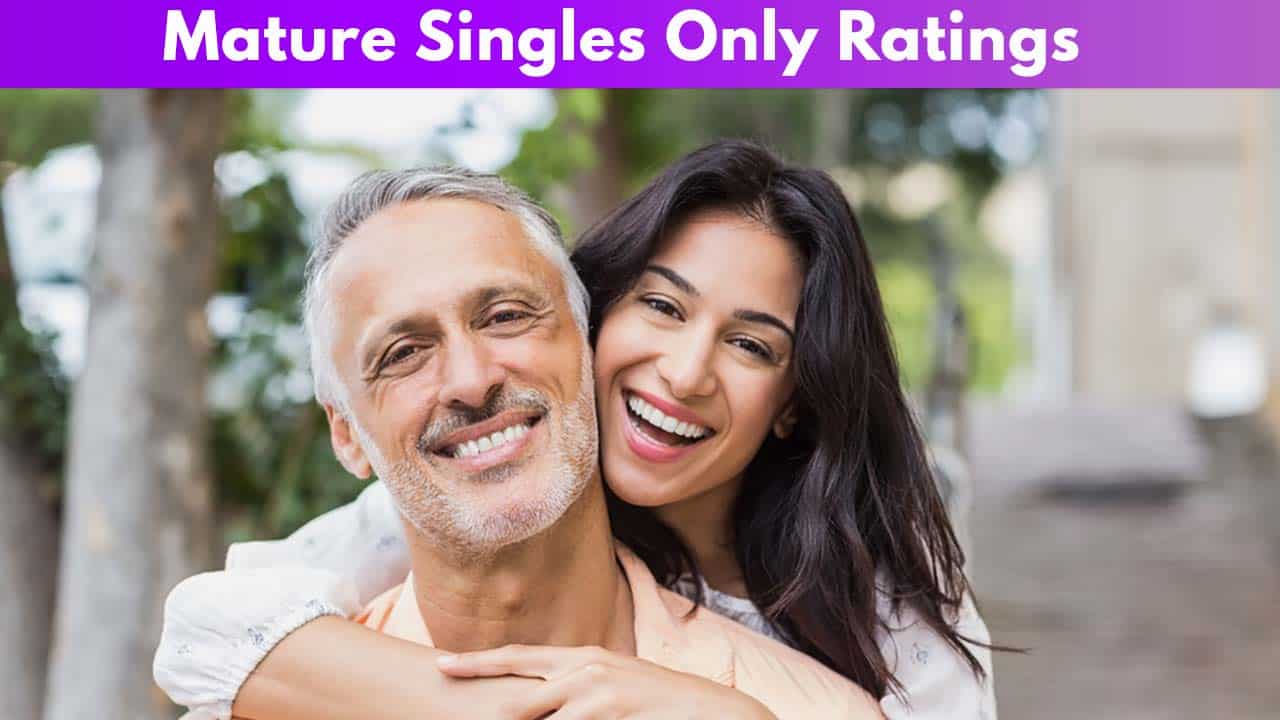 Effectiveness: 4.0/5.0
Ease of use: 4.0/5.0
Features: 3.5/5.0
Price: 4.5/5.0
Pros
Niche dating site for the specific age group
Website made by the matchmaking agencies that help people meet
The detailed and interesting registration process
27-year long experience
Conversation with a real matchmaking consultant
Precise search criteria that help create the right categorization
Affordable membership plans
Cons
The free version doesn't offer to send and receive messages
It is present in the US and Canada only
Your candidacy must be approved by a specialist
Your background needs to be screened along with personal information
Your personal information can be sold to third parties
Who is it for / Demographic Make up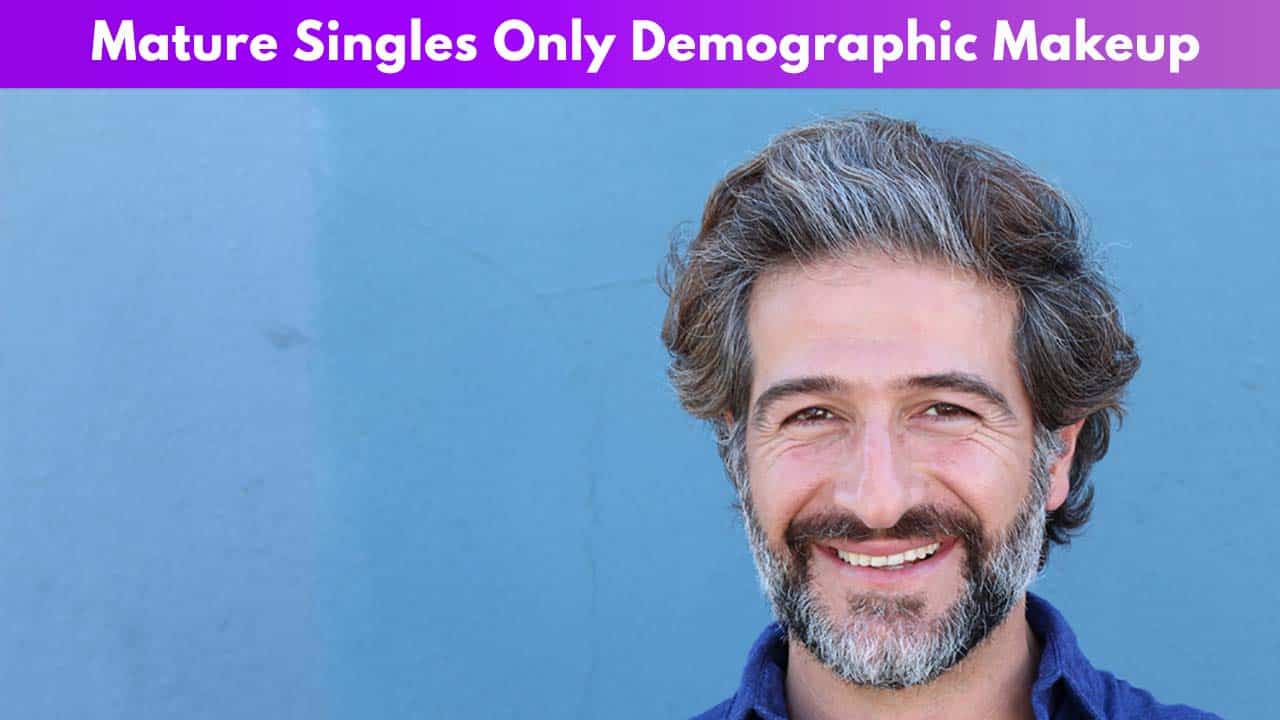 When it comes to the demographic structure of this website's user base the best word to use is "specific". It is comprised of thousands of members aged 40+ who are all gathered there to give themselves another shot in love and romance.
The youngest members are in their early 40s while some of the oldest are in their 60s, which again means that no matter how old you are, thanks to the large user group of various ages, you can find someone good for you.
This dating site is proof that there isn't an age limit for love, especially in the 21st century when someone extraordinary, your soulmate could be only a click away.
The majority of members are white Caucasians who belong to the upper-middle class and who know what they want.
They are employed, well-rounded individuals who are in search of someone who will brighten their days and with whom they will eventually share what they have.
No matter if you are looking for a person of a certain religion, physique, education level, occupation, or even zodiac sign, you will be able to filter them thanks to the various search criteria.
This web service exists in the US and Canada only, making the user base pretty homogenous and primarily English speaking, compared to other international dating sites.
If you have found yourself looking for a matchmaking agency or a good online dating website, the good news is that this one mixes both of them.
Effectiveness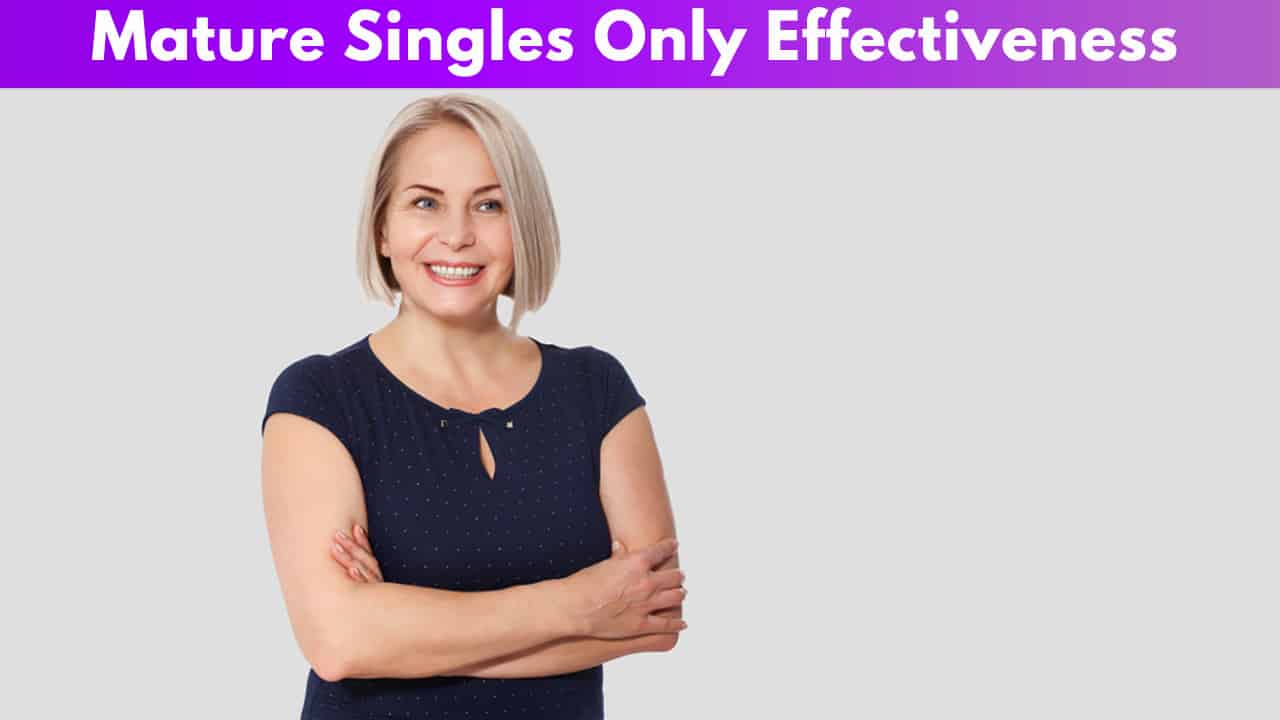 When it comes to this dating service's effectiveness, what needs to be said first is the fact that it has been "in the business" for over 27 years now!
This means they have quite an experience and the know-how since they've been popular this long and since they have matched thousands of mature singles so far.
Thus, if you've been wondering- is Mature Singles Only legit and effective, the answer is yes, so let's get this question out of the way right away.
OFL Top Recommendations based on 100,000+ Survey

"Serious Relationships"
"Discreet Hookups"
"Best Course for Men"
"Quick Flings"
"Normal Hookups"
"Our Quiz"
It is primarily made for women who are 40 years and older who wish to find partners who will accommodate all their needs and give them love they long for, however, there have been a lot of men looking for the same thing on this website.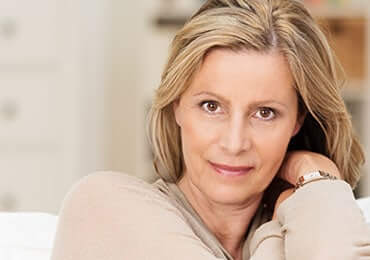 Because women look for various men and various things in life, you can rest assured that all kinds of profiles can be seen, which makes Mature Singles Only pretty diverse and interesting to be a part of.
However, there is a catch here and it is that this dating service isn't like most websites that you register for and then easily search for people.
Mature Singles Only can be accessed and registered for only after talking with a matchmaking specialist in your area, who will screen you and only then (possibly) approve your profile to be on the website.
This web service a website made by several matchmaking agencies, that will connect you with a local matchmaking company, or if there isn't one, refer you to some other site that will do the same.
This means that all information that you leave on the website will be forwarded to another agency who will then help you get matched with someone.
This detailed, online-offline registration process is what makes Mature Singles Only quite effective because only people who wish to go through it are found online.
In case you are a mature single person who just wants to have some easy fun, sexual encounters and not go through anything similar, then this website might not be the best choice for you as you will most likely get bored during the whole process and find people who look for something deeper.
Key Features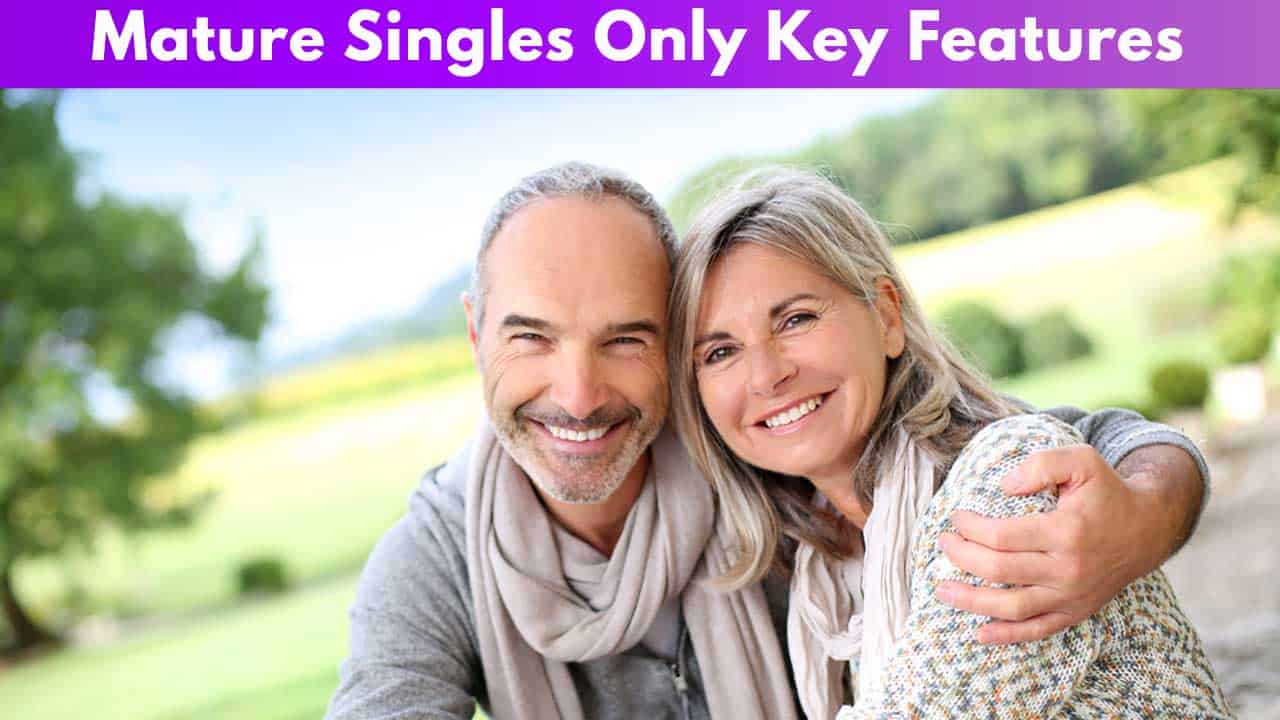 If you have been wondering – Are Mature Singles Only worth it, let us go over some of the features you will stumble on and let you decide for yourself.
First of all, profiles are quite filled with information (that is if you fill out everything that the website asks of you), and based on it you can search for people.
No matter if you are looking for a certain body type, eye, and hair color or other bodily characteristics, certain occupation, religion, whether members have children, pets, etc., you will be able to narrow the search thanks to pretty advanced search criteria.
This is information you can add to your profile as well, so whoever looks for certain characteristics that you may possess, they will be able to see you in their search results.
If you haven't done this before and aren't familiar with the concept of online dating, there are no words to emphasize enough how important it is to add as much information as possible.
It might feel weird or unsafe to have them "out there in the world", but you never know which info will catch someone's eye.
Also, you can add a profile picture – another crucial element and a bio – a short description about you that will give other users some insight into who you are and what your life is like.
There are also pre-generated personality questions that you can answer and shed even more light on your profile.
Some of them are: "Do you enjoy cooking", "How patient do you consider yourself", "What is love for you?", etc.
If you stumble upon a profile you like there up to 4 questions you can create and send to that person in case you find them interesting and wish to know more about them.
Those prepared questions are especially helpful in case you can't think of any right away, which happens to many people.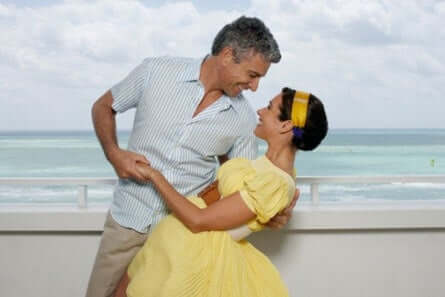 These are open questions, which means you will come up with them based on what you find the most important when it comes to meeting someone new.
Thanks to them you can break the ice and start a hopefully enjoyable conversation that will lead to taking things offline.
Unfortunately, if you are a free version member, you won't be able to send, nor receive messages other than these 4 questions, which is pretty limiting in many ways and encourages people to upgrade to the premium version.
The premium version offers some great features such as seeing who has viewed your profile, who has added you to their "favorites list" or highlighting your profile.
In case you are into the stars and astrology, Mature Singles Only allows you to search for users based on their astrological sign as well in the premium version.
Both free and premium versions let you enjoy a daily dose of potential matches in the "today's matches" section. These are shown to you based on your preferences and you can react to suggestions with "yes", "no" or "maybe".
Last, but not the least, or better said the best feature is the fact that you can enjoy this dating service without ever having to look for people, but let it all to the professionals who will search for you based on your preferences.
However, there have been some negative comments going around the internet. They say that if you wish that matchmakers find someone for you while you sit and wait, you are supposed to pay extra for that pleasure.
There isn't exact information on how much that extra is, and it has nothing to do with the Mature Singles Only, but with working with the third party – matchmaking agencies who have their fees.
These can go up to hundreds of dollars depending on several factors. Thus, please make sure to be careful and ask for all the information before starting any process of this kind.
Ease of use / Tutorial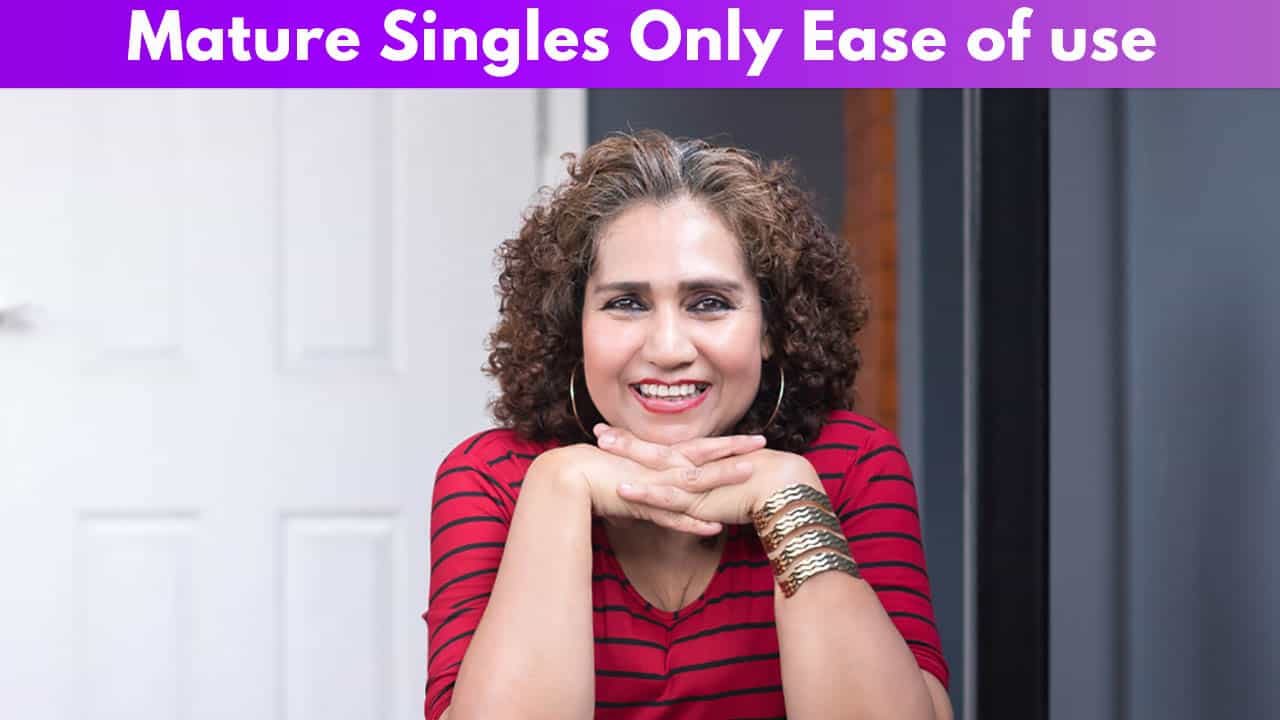 No matter what the level of your computer literacy is, you don't have to worry for a second if you will understand how to use this website. It is pretty straightforward, everything is clearly labeled, there aren't many adds that would ruin your experience and the font are quite large.
It is well adapted for mature users who wear glasses, aren't good with technology, or experience any other small issues.
The design also suits your eye, since it is quite bright and modern without any crazy or too dark colors.
When it comes to the registration process, that one is trickier than most other dating sites, because Mature Singles Only cares for screening their members and having 100% real profiles in their database.
If you wish to know more about it, here are the steps you are supposed to go through:
Fill out the signup form which consists of your basic personal information – your name, date of birth, zip code, marital status, what kind of relationship you are looking for, occupation, income, email address, and phone number
Complete a 90-second questionnaire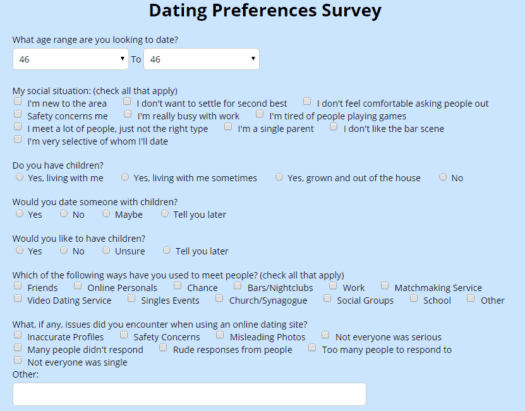 After this, you are supposed to talk with a relationship specialist from Mature Singles only who will give you a phone call, give further instructions and also set up a meeting with a matchmaking specialist near you
After this, you will get an invitation from the website to join and become a member
Your membership will be official once your background is checked and your whole profile screened
Only after all of the steps above are completed will you be able to search for people, get suggestions and start the matching process
Later on:
When you find someone interesting or are given an amazing suggestion by the matchmaking agency you will go on a date or several of them and see how things work in person
If the date is successful, and you think you have found the right person, let the Mature Singles Only team know and they will put your membership on hold
As already said, the whole point of this "hassle" as many may say, is to filter people and take only those who are ready for a serious relationship, or even friendship, which they prove by investing their time for the registration process.
Another feature that makes using this dating website easy is the search process. You can either filter users alone based on your references and browse through numerous high-quality profiles or let everything to the professionals who will search for you.
Also, there is a third option and that is the "Today's Matches" section which shows best potentials matches for you based on your preferred criteria. It is quite useful in times when you are busy and can't afford to spend time online looking for people.
Pricing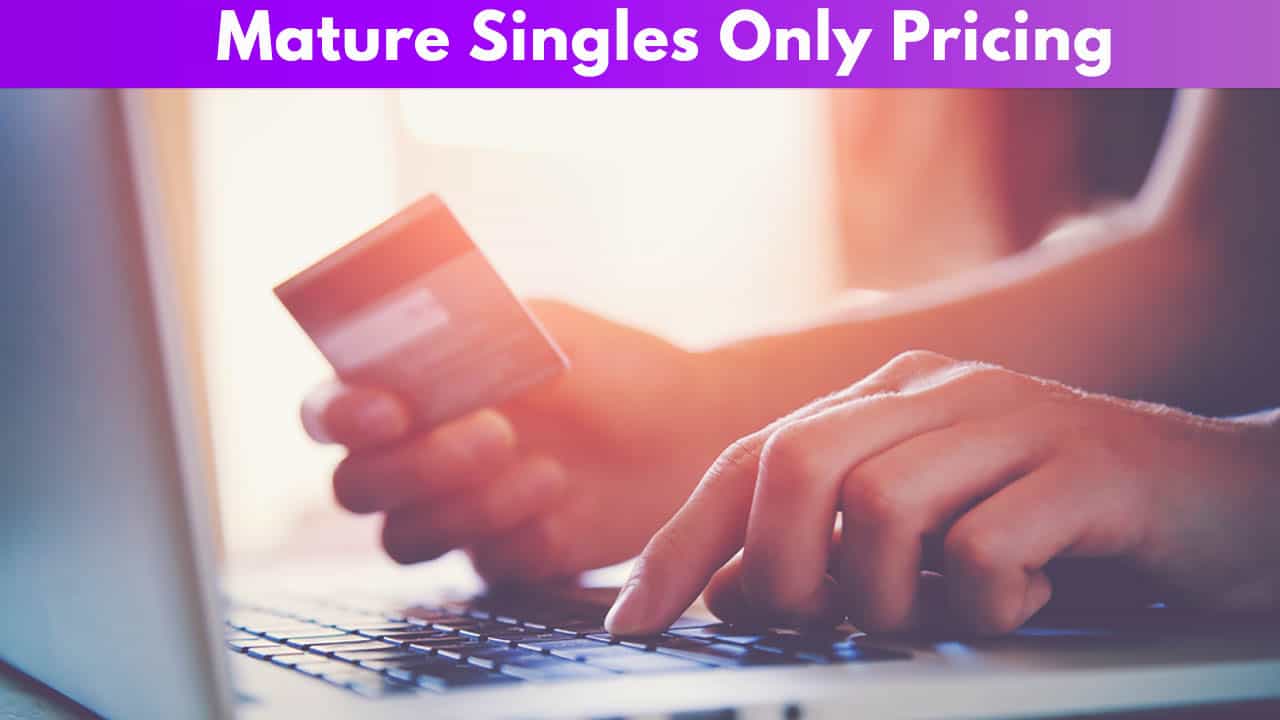 When it comes to pricing, just like with 99% of other dating services, Mature Singles Only are also available in two versions. The first one is the regular-free one, and the second one is the Premium one.
Both versions require the same registration process for the sake of having only real people on the website and other safety reasons, however, they differ in some features.
For example, the free version will not let you send or receive messages, see who has seen your profiles, if you are on someone's favorites list, etc.
If you are thinking about going for the premium version, the Mature Singles Only cost is the following:
One month = $23.99
Standard Six Months = $71.94 ($11.99 per month)
Value Six Months = 83.94 ($13.99 per month)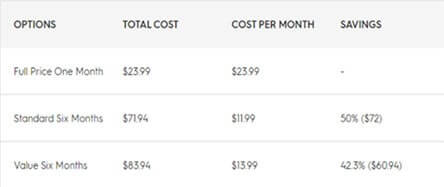 The difference between these two six-month subscriptions is in some functionalities. The Value package will give you a fully functional mobile experience, allow you to see when someone has read your messages, and will highlight your profile, making it much more obvious to other members.
When you look at all of these the Value Six Months package seems like the best idea and quite an affordable one given the fact that you get many useful features.
Conclusion, overall rating, and CTA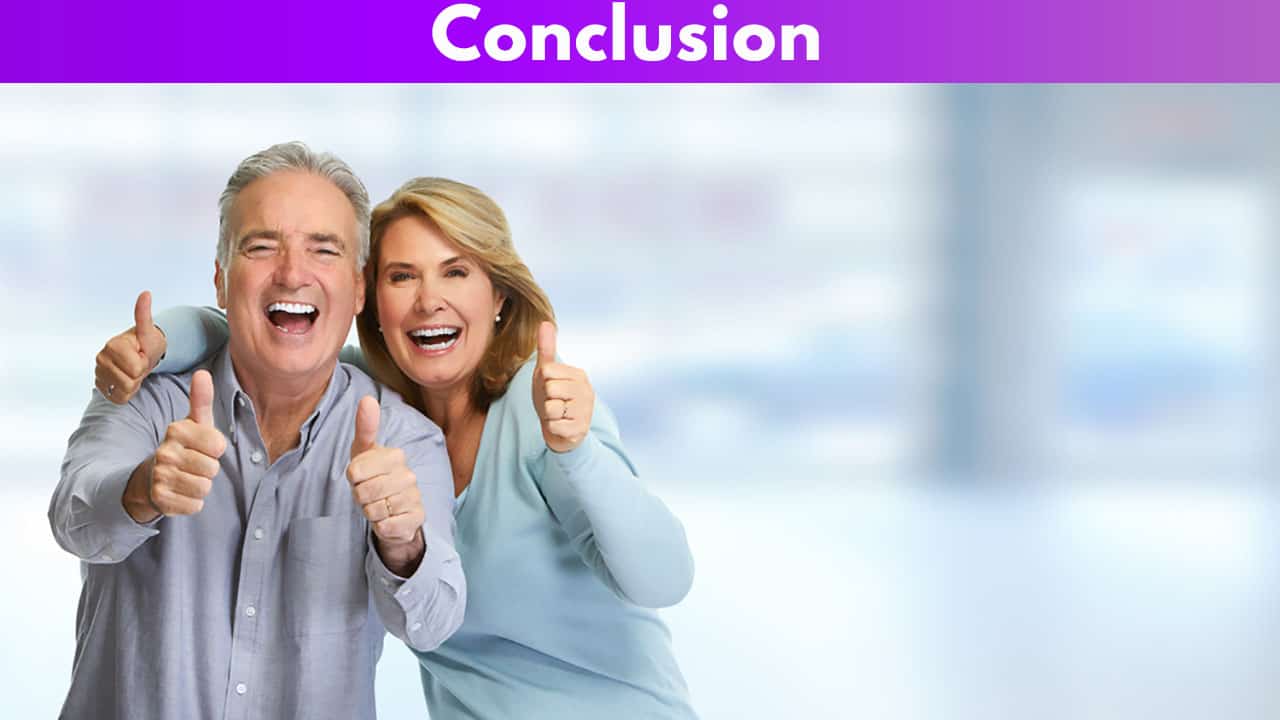 Based on various reviews, user comments, and our experience with this app, the overall grade is 4.0/5.0.
The good sides are that this web service offers a very detailed registration process, that is all about safety and being genuine, high-quality profiles, affordable plans, useful features, assistance from a matchmaking agency, niche group of users that suits your needs and mobile experience.
There are some negative sides as well that lower the grade from the 5.0 and it is the fact that your data may be sold to third parties, that the matchmaking agencies may charge extra for their services, and that the registration process does take a long time.
These bad sides may seem quite bad to some people, especially the potential selling of personal information, thus, if you are afraid of this and value your information and privacy a lot, we would suggest that you refrain from using this dating website.
Now, after reading all of this, it is up to you to decide what your decision will be – whether you will join the user base or not.
Frequently Asked Questions