Hello ladies and gentlemen and welcome to my EliteSingles review. EliteSingles was created for the working and educated professionals that are looking for serious and long-term relationships.
In my eyes, it appears to be the eHarmony for the younger generation without the emphasis on Christian dating.
The fantastic guide to creating an online dating profile. You should check it out to improve your chances of success on online dating. Don't bother about money for our service; it's free for you!
Is your dating app giving you the best chance for success?
Make sure to take our online dating site/app quiz to find out.
People who follow our dating site suggestions have on average 2 more dates per month.
Elite Singles Review in Video Form
Audio (podcast) form for those of you on the go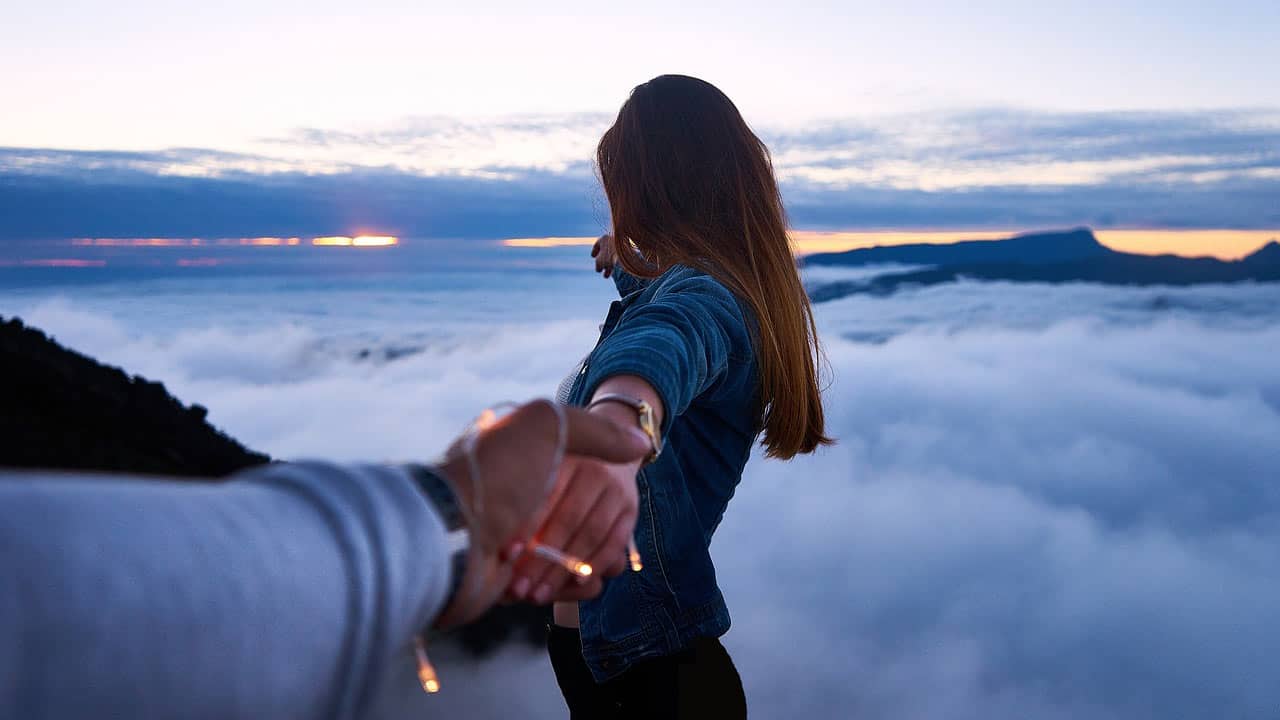 EliteSingles Quick Info
EliteSingles is the online dating site of choice for educated singles and professionals who are still single, over 82% of its users are university graduates seeking a serious relationship. Whereas the cheapest price is $59.95/month, you will enjoy discounts when you pay once for either the general or premium membership.
This is the best online dating site to go for single professionals who are highly educated with at least a college degree.
OFL exclusive offers - Check all of them

"Serious Relationships"
"Discreet Hookups"
"Best Course"
"Quick Flings"
"Normal Hookups"
"Our Quiz"
According to the statistics, 82% of only single members hold a minimum of a bachelor's degree, with a good amount of them holding masters and doctorates as well.
For the most part, the members of EliteSingles are looking for a serious relationship and not just for casual dating or a quick hookup. In this regard, it is very similar to the popular dating website eHarmony.
There are also some other similarities such as its five-factor personality questionnaire (similar to the 29 dimensions of compatibility with eHarmony).
Let's look at the members

As I mentioned above, the average members are working men and women with at least a bachelor's degree. EliteSingles let you choose your sexual orientation making it a favorite dating app for gay and lesbian singles.
EliteSingles have been growing in popularity over the last few years with approximately 300,000 visits a month.
There are about 165,000 new members every single month. Since the reputation of a dating platform is, in my opinion, the number one factor for finding a successful partner, EliteSingles have a large user base which makes it easy to get several matches a day.
Compared to most online dating sites out there, there is a substantial ratio of women to men.
There are approximately 57% women and 43% men on the site currently. Guys, take note of this! It shows that women are extremely interested to find love in a working, educated man.
There are a lot of women on EliteSingles looking just for that.
Let's look at some of the features
The EliteSingles website has quite a bundle of excellent features for you to choose from.
To be honest, it takes a lot of features from a lot of the most popular websites out there such as eHarmony, match.com, and even Tinder.
Let's take a look at these features as it applies to the matchmaking service.
During the signup process on EliteSingles, you go through a semi-gruesome personality profile that analyzes 29 personality traits to help the matching algorithm find potential matches for you. I do not know what is up with the number 29 (eHarmony as well), but it's the magic number for dating sites.
Similar to the harmony matching process, matches are given to you based on your personality profile. In my experience, these tend to be the highest quality matches that you will find. The best part is that they are delivered right to your inbox without any work on your part.
Unlike eHarmony, there is an extensive search and filter section where you can filter by a large number of characteristics. You can search by age, height, smoking (or not), religion, ethnicity, distance and much more. The search and filter functions remind me of match.com. I enjoy searching and filtering because it is quite thrilling.
Similar to the favorite dating application Tinder, there is what is called the "wildcard matches" section. This lets you view profile pictures and select the people that you find attractive. You can send messages to the members that you find attractive.
There is a feature called "have you met." This recommends members of EliteSingles to you that you may have skipped over while searching. This feature is only available with their premium plus program.
The desktop version of EliteSingles has more options than the application. There are more filtering options.
You can check out the rest of the features here.
Additional features of EliteSingles
There are three general ways of communicating with a potential match on the EliteSingles. You can either use the messaging feature to send a personalized message to a user's inbox, send a smile or send one of five "icebreaker" questions that are generated by the EliteSingles algorithm.
You can keep track of your "favorite" members by adding them to your favorites list.
You can track who has looked at your profile or read your messages.
In regards to safety and privacy, there are some systems in place with elite singles. They have an ID authentication, fraud detection system as well as SSL encryption. They also only approve profiles manually to make sure there are no fake profiles and scammers.
If a user has an inactive profile for a specified period they will be removed from the single elite network. This is to ensure that all of their users are active and looking for serious relationships. These security features are great because there are far too many fake profiles in the online dating space.
One additional feature that I thought was pretty cool with EliteSingles is that they offer exclusive singles events near you. These are events that let you meet successful professionals face-to-face.
Site design and layout
The ease of use and learning curve of the website is some of the most critical factors.
One of the most frustrating things that can happen is signing up for a dating website and being completely overwhelmed by the options and layout that you get turned off.
Also, EliteSingles has a mountain of options to choose from. The layout and design of the website make it very user-friendly.
The learning curve is quick, and you should have a firm grasp on navigating the site just after the first day of use.
There are three primary sections to pay attention to which are your profile, your messages, your matches, and a search bar.
This is where the majority of your time will be spent, and it is very clearly laid out in front of you.
The only downfall to the only professional singles platform is that the mobile app for both iPhone and Android is not up to par with the desktop version of the site.
Overall the desktop version is much better laid out in much more comfortable to navigate. Although there have been significant improvements to the applications, there is still room to make them better.
I do know that they are working hard though because there are constant updates to the dating apps on the app store to improve performance and navigation.
Check out the current site design and layout here.
The sign-up process with EliteSingles
One of the downfalls with the eHarmony website was that the sign-up process took a long time to complete due to the 29 features of the compatibility questionnaire that is required to get started.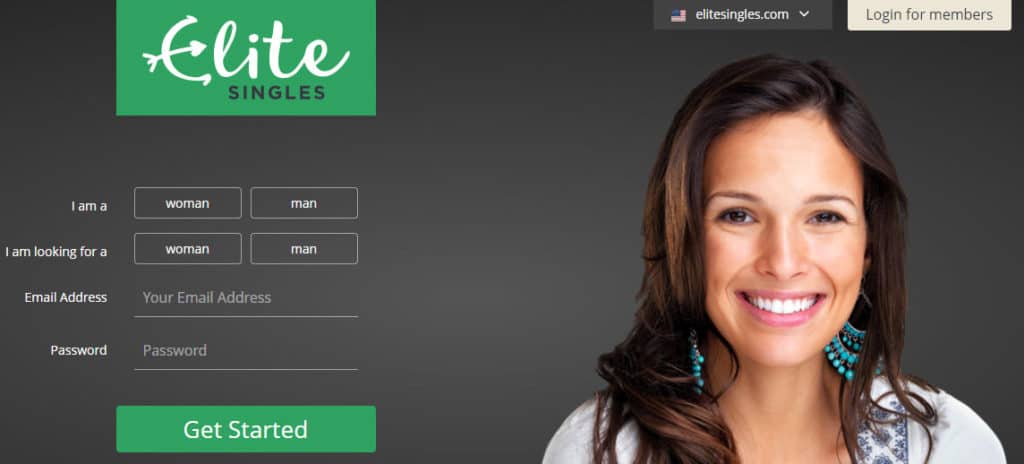 Although EliteSingles has a very similar and lengthy personality questionnaire that I highly recommend filling out to receive quality matches from the matching system right to your inbox, it is not necessary right off the bat.
When you do decide to take the full EliteSingles personality questionnaire, it will take approximately 45 minutes to fully complete.
The sign-up process can take as long or short as you would like depending on how in-depth you want to fill out your EliteSingles profile right when you start.
I highly recommend creating an in-depth profile as well as taking the full questionnaire to attract more potential matches.
On the other hand, if you would like to get started searching and filtering for members on the site to see what types of options are out there, that is also a possibility. You can come back and fill out your profile whenever you want.
I suggest that you do the sign-up process on your computer compared to using the application on your Android or iOS because there are some problems with the application.
After signing up on your desktop, you can log in to the application, and from there you can decide which platform is better for you to use.
EliteSingles is dedicated to pushing you to improve your presence on their network.
They will give you tips and tricks to get the most out of the intelligent matchmaking and on-point matching system for you to get more views and have more success with matches.
Whether this is encouraging you to complete certain aspects of your profile picture or simple tips for talking with matches.
How much do EliteSingles cost?
Just like the majority of other best dating sites out there, the prices depend on how long of a subscription you buy.
There is also a premium membership plus program that they offer which allows you to get 20 additional matches every single day and includes the "have you met" feature.
I will be going over the prices for both types of paid memberships.
Although you can sign up for a free dating membership and take the full personality test, you will not be able to receive matches until you sign up for one of the subscription options to become paid members.
OFL exclusive offers - Check all of them

"Serious Relationships"
"Discreet Hookups"
"Best Course"
"Quick Flings"
"Normal Hookups"
"Our Quiz"
The percent savings column in the pricing chart is based on the most expensive subscription which is the one-month membership to become premium members.
The general membership pricing for EliteSingles
| | | | |
| --- | --- | --- | --- |
| Subscription length | Price/month | One-time charge | Percent savings |
| One month | $59.95 | | 0% |
| Three months | $34.95 | $104.85 | 42% |
| Six months | $24.95 | $149.70 | 59% |
| 12 months | $17.95 | $215.40 | 70% |
Check out the current price here.
The premium plus program prices
| | | | |
| --- | --- | --- | --- |
| Subscription length | Price/month | One-time charge | Percent savings |
| One month | $69.95 | | 0% |
| Three months | $39.95 | $119.85 | 33% |
| Six months | $29.95 | $179.70 | 57% |
| 12 months | $19.95 | $239.40 | 72% |
No matter which subscription plan you choose, remember that your subscription will renew automatically at the end of the subscription time.
EliteSingles pros and cons
Pros
EliteSingles is great for people looking for serious and long-term committed relationships
The personality test helps to obtain honest answers from users.
Perfect app for both iOS and Android users
The online survey help you get a free personality report
Lots of articles on relationships available on EliteSingles
Encryption of site to protect user's data
Cons
The personality test process is time-consuming
You have to wait to receive matches
It is expensive
Methodology
Having registered on the EliteSingles platform and tested the site on various devices, we were able to arrive at an overall rating.
The approach adopted was to study how user-friendly the site is, our experience on the ease of access on the login page, navigating through the site, and the overall EliteSingles match experience.
A combination of our experiences on the site with real reviews from users on various social media platforms helped us to come to a reasonable conclusion.
EliteSingles review – Conclusion
Well, there you have it, ladies and gentlemen, my full belly desktop version is exceptionally well laid out and intuitive.
My verdict is clear and straightforward: I give this awesome site a 5-star rating because of its incredible features and ease of use.

Thanks for stopping by my EliteSingles review. Dating websites have changed significantly over the last ten years or so.
Dating websites don't use to have specializations and instead just had a lot of different people all looking for different things.
If you think EliteSingles is something you want to try, check it out here.
Nowadays every new dating website specializes in one area or another. This is meant for elite daters that specialize in working professionals that are highly educated looking for other like-minded individuals interested in dating.
With the increase of specializations, comes the increase in success rates for the most part.
I think that EliteSingles has a ton of beneficial features that will help them find the ideal partner.
It takes a lot of my favorite features from my best online dating sites such as match.com and eHarmony. eHarmony is cheaper overall when compared to how much EliteSingles costs.
Bottom line, A splendid online dating experience leading to a long-term relationship with EliteSingles dating services is possible with its great features, customer care, and customer support.
If you would like to search and filter for somebody that seems compatible, you can do that as well. Your profile is the first part that attracts a to-be partner. Use the pictures that show your best features and chat with your partner romantically, if you are a woman.
There are different types of online relationships that work for several people, figure out what you want, put it out and carry on.
The biggest downfall that I see with EliteSingles is that the EliteSingles app does not flow as well as it should. For this reason, I like to use the desktop version because it works without a glitch and is very easy to navigate.
But who knows, by the time you read this elitesingles.com review, I bet you they will have perfected the functionalities on the app already.
Let me know what you guys think about my dating advice in the comments down below. What are your experiences with the Elitesingles dating site?
Do use this comprehensive guide that will help you construct an online dating profile that works for you and you will be with your soulmate in no time.
Frequently Asked Questions