So, you are searching for the perfect hook-up dating platform because you just want to play the field?
iHookup Dating is the real deal!
I'm going to help you get started by honestly reviewing the following:
Getting excited already? Let's get right into it, then!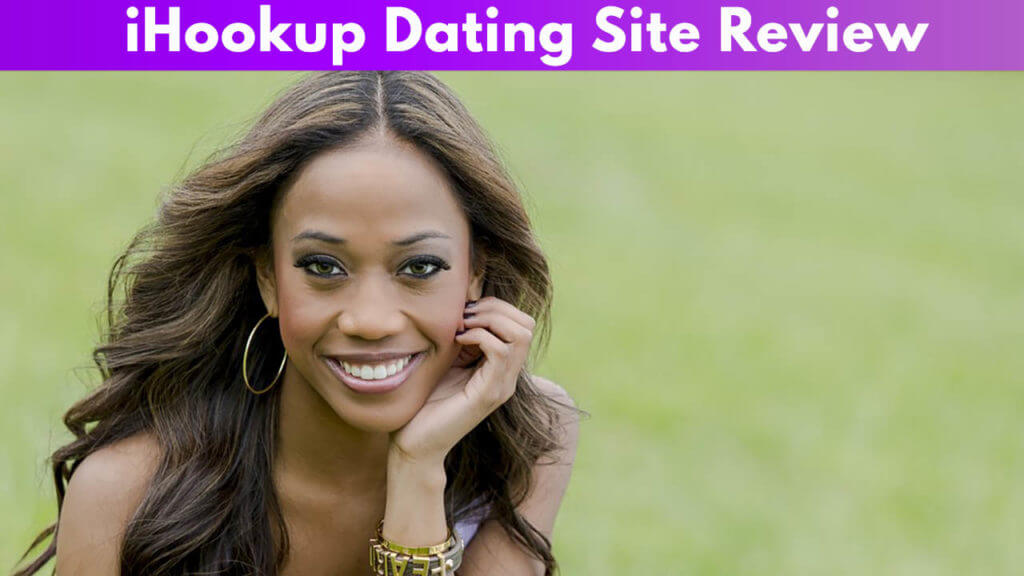 Over the last decade, many people are taking advantage of hook up sites for a more casual approach to dating.
They aren't looking for long term love, but instead use these hook up sites to find a partner for a casual fling, a one night stand, or perhaps some online fun.
And as its name suggests, this is what iHookup is all about.
Let's get started on the iHookup Dating Site Review!
iHookup Review in Video Form
Audio (podcast) form for those of you on the go
So in this comprehensive review of iHookup, we are going to look at just how successful a platform it is in terms of:
How easily you can arrange a hook up from the matches you find
The features that it has to offer
How easy (or not) it is to set up a profile and start looking for matches
How much membership will cost you
The pros and cons of the using iHookup
Effectiveness – 2/5
Ease of Use 3/5
Key Features – 2/5
Price – 1/5
Easy to set up a profile
The site is simple to navigate
iHookup really wants you to sign up to become a member, so much so that everywhere you want to navigate leads to pay for membership pop up
Get ready for advertising… everywhere
iHookup is filled with fake profiles
The signup page produced a security alert from our browser
In their terms and conditions, iHookup says they may use your pictures in advertising
The site is filled with NSFW advertising
Who Is It For/Demographic Makeup?
So this is a site where one night stands, a casual fling, or possibly an online hook up is what it's all about.
And that's what it presents to everyone.
It's not marketing itself to a certain age group, gender or sexual orientation.
That's because if you are male, female, lesbian or gay, younger or perhaps older, if you'd like to try to hook up with someone else for fun, this is the type of site that you would use, right?
In terms of the numbers of users on iHookup, well it's difficult to say as I could find no official figures anywhere.
The same can be said of the age ranges as well as the gender ratio.
I have no doubt that there are users to hook up with on this site, but the thing is, you are going to have to go through many fake profiles in your matchups while looking for them.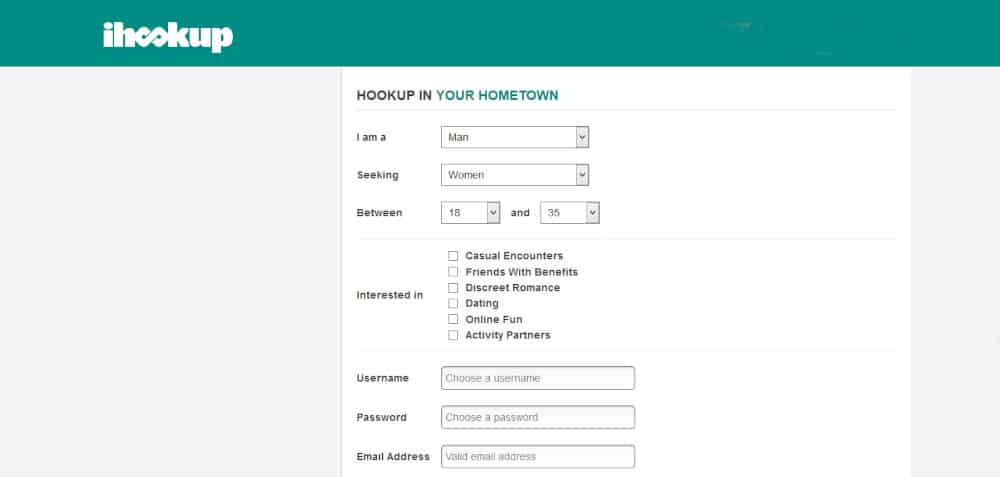 Just how effective is iHookup in helping you meet someone to have a good time with?
Well, it depends really.
There are many fake profiles on-site, so you are going to have to put up with that and wade through them to find the perfect match.
Also, if you don't live in a large city, the matchups available near you will suffer.
But that only really rules out meeting up, you can still hook up online if you like that kind of thing.
A site like this is only as good as it's searching ability, right?
And iHookup gives you plenty of options when you refine your search parameters.
Of course, these include the regulars such as gender, orientation, height, weight and age but there are more as well.
You can also add these extra parameters to your search:
A location-based search (for example, New York within 100 miles)
Whether matchups have profile photos or not
What type of hook up they are interested in (casual, friends with benefits, discreet romance, dating, online fun or activity partners).
Relationship status (single, attached, open relationship)
Ethnicity
Body type (including average, big and beautiful, slim and eight other options)
Using those is going to bring you plenty of potential hook ups and its a great way to get a feel of the site overall and what you expect.
Of course, you can fine tune them to help you try to find just what you are looking for.
Take note, too many specific types of parameters used together, however, might cut down on the matches you receive.
It's a fine balancing act at the end of the day.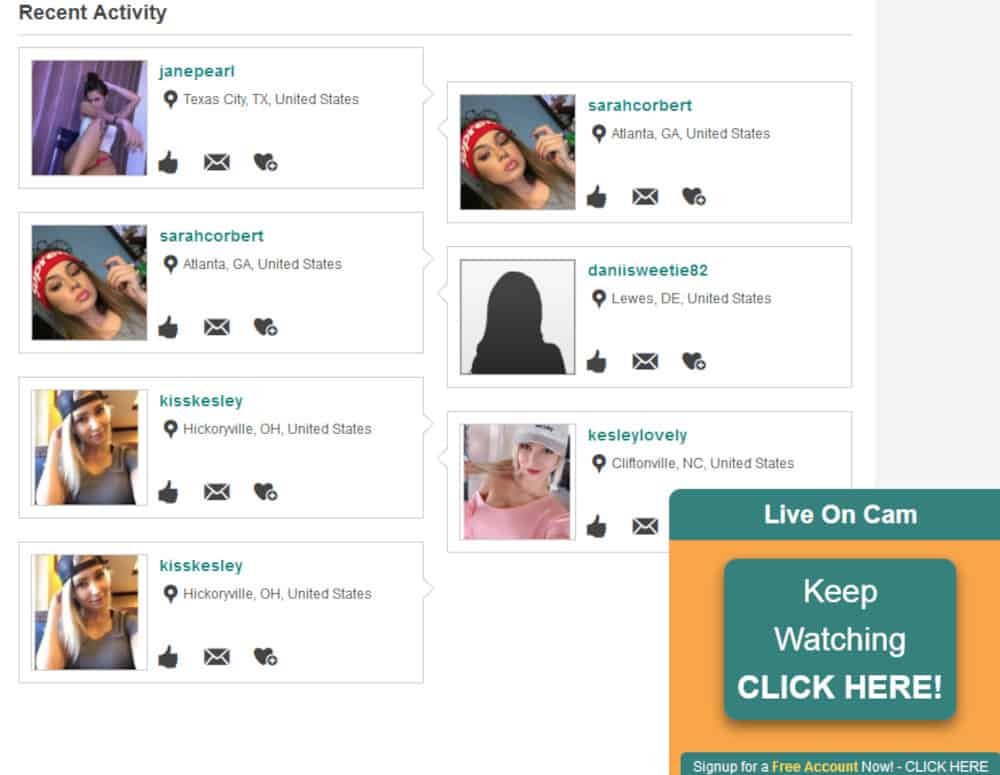 When you've found a match up that you would like to get into contact with, it's time to reach out to them.
If you are not a paying member, you don't have many options in that regard.
You can only do one of two things which will notify them that you are interested in them.
Like their profile
Add them to your favorites
By adding them to your favorites you can quickly build up a database of potential matchups to go through in greater detail in the future.
Later on, once you have done that, you can let them know you are a little more interested by liking their profile.
But in terms of contacting them, iHookup doesn't allow any messaging at all.
I think it's a little silly, to be honest.
Many sites at least let you read a message you receive and others let you send messages.
But there are none of those options for non-paying members on iHookup.
Once you do pay, sending messages is simple and its the best way to contact a person that you would fancy talking to further.
I spoke to a few people on the site during my review research and if you are patient enough, you can find someone too.
But as I said earlier, there are so many fake profiles to work through as well.
So, I think the word that sums up finding a match that you'd like to contact is "patience".
And during that time, you also decide if paying the hefty membership fee is going to be worth it or not.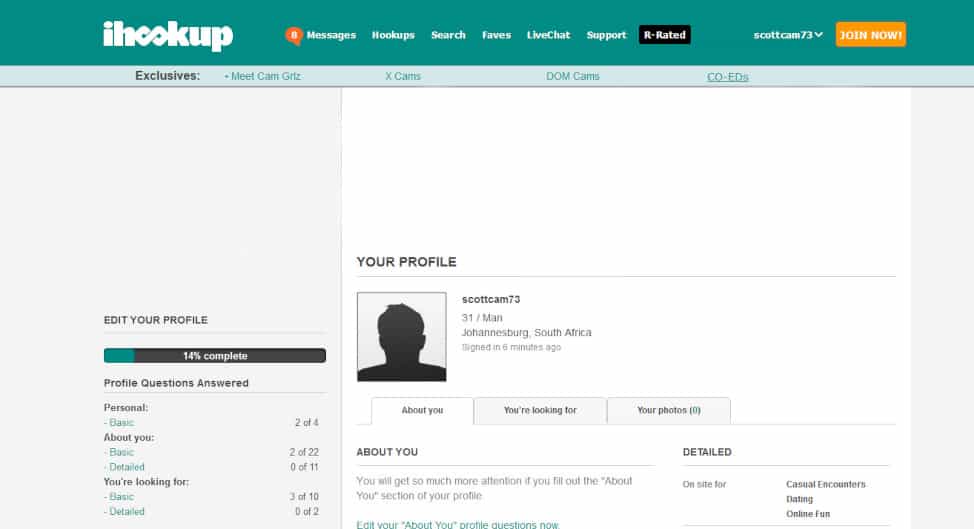 In terms of usability, iHookup is like any other dating site out there.
Signing up was easy but a little scary at the same time.
The moment I went to the iHookup page with my browser, I started to get warnings that the site was not secure and that entering my details could be tracked.
That's a massive red flag in my book, but in the interest of producing an in-depth review, I carried on.
The rest of the signup process took a mere five minutes with iHookup wanting to know all the information that you would expect including:
A username and password
Your email address
Your birthdate
Your gender
The gender you would like to be matched with
The age range you would like to be matched with
And then the second red flag came.
iHookup said that I need to enter my credit card details to continue and took me to a page to do so.
Luckily this was at least secure according to my browser but I didn't enter my details.
I went back to the main page and logged in with my username and password and I could access the site.
I had to be sent a verification email, however, as I had missed that step after the credit card scare.
So from the design of the site, it's clear that this is not a priority for iHookup.
It's doesn't look that bad, to be honest, but it's a little boring design-wise.
What you immediately notice, however, is the NSFW adverts that litter the site.
These are everywhere and very explicit.
Yes, I know this is a hook up site but is it necessary to have porn basically in your face every second you are on the site?
I don't think so.
But if that's doesn't worry you, from a functionality point of view, iHookup has everything you need right there for you.
It's easy to start searching for matchups and your profile is a click away to add that new selfie you took that's going to woo potential matches.
Is there an app for iHookup?
While iHookup is designed to work perfectly on your mobile, there is also an app that you can download if you are an Android user.
But here's the deal.
It's not available on the Google Play Store.
If you want it, you will have to download it from an independent website as an APK file.
While other dating sites that use apps in this manner, I would be a little wary to download something that's not been approved by Google.
As an iPhone user, however, there wasn't an app for me to try out.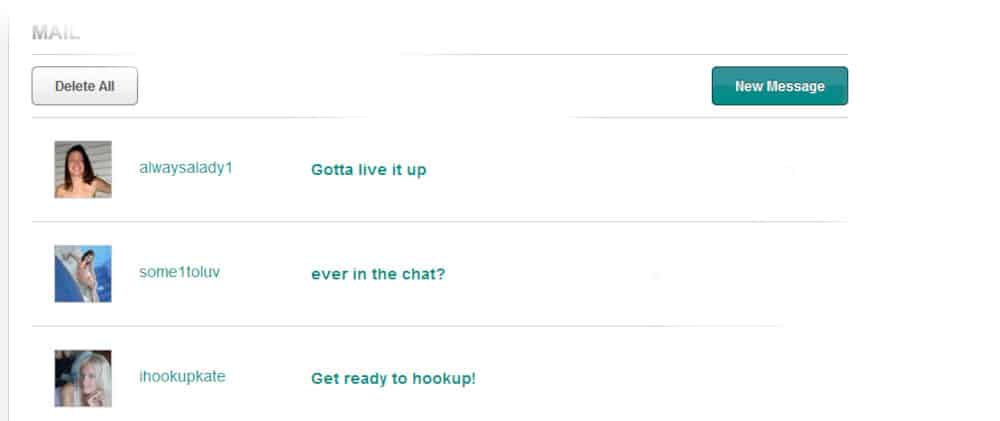 So if you want to use iHookup effectively – as in reading and to send messages – you are going to have to be a paying member.
And the price – which we will get into a little later in this review – isn't that cheap.
So let's look at a breakdown of the key features that you can expect as a member of iHookup when you sign up.
1. Read and send messages
Probably the most important feature of iHookup membership is that you can now read and send messages.
Everything about this site is geared to you taking membership, so from the moment you receive that first message, which is practically when you login the first time, you are reminded that messaging needs membership.
There's nothing to write home about with the messaging system, however.
It' a pretty stand fair of "get message, read message, reply to message" or "send message" and hope they reply.
Of course, once you can see people's profiles you can message them straight from there as well.
iHookup offers a compatibility feature that I have yet to see on other similar sites.
Based on a bunch of questions you were asked when you signed up regarding sex, fetishes and more, iHookup will show you just how compatible you are with a potential matchup.
This is based on the answers that they gave to the same questions.
It's an interesting addition and can help you finetune your matchmaking, that's for sure.
The live chat features members who are hosting live webcams.
You can click on their stream and interact with them if that's your kind of thing.
The Rated-R button is difficult to miss on iHookup.
If you click on it, it keeps you on-site but takes tons of Rated-R content in the form of videos, etc.
Of course, if that's your kind of them, then this is an added feature you would probably enjoy.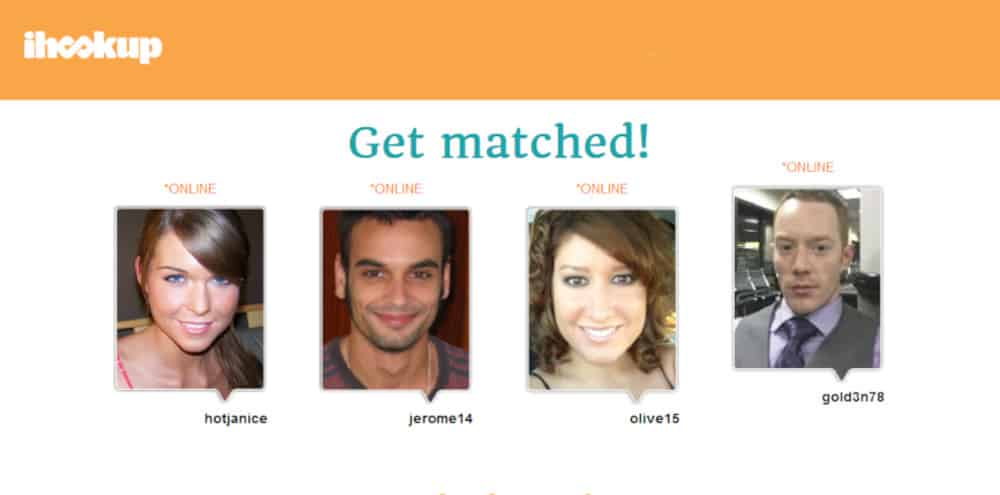 5. Would You Hook up with me?
"Would you hook up with me" is a Tinder-style swiping feature.
You are presented with a bunch of profiles and you get to decide if you would hook up with them or not.
You swipe one way if you would and the other if you don't like the profile.
It's another way of finding potential matchups.
As a member of the site, you get the chance to greatly extend your profile and fill in even more information that might just be what you need to get a potential matchup interested in you.
All members have a unique part of their profile where they can add private photos.
Other members can request to see these photos or in turn, they can be shared with others if you'd like to.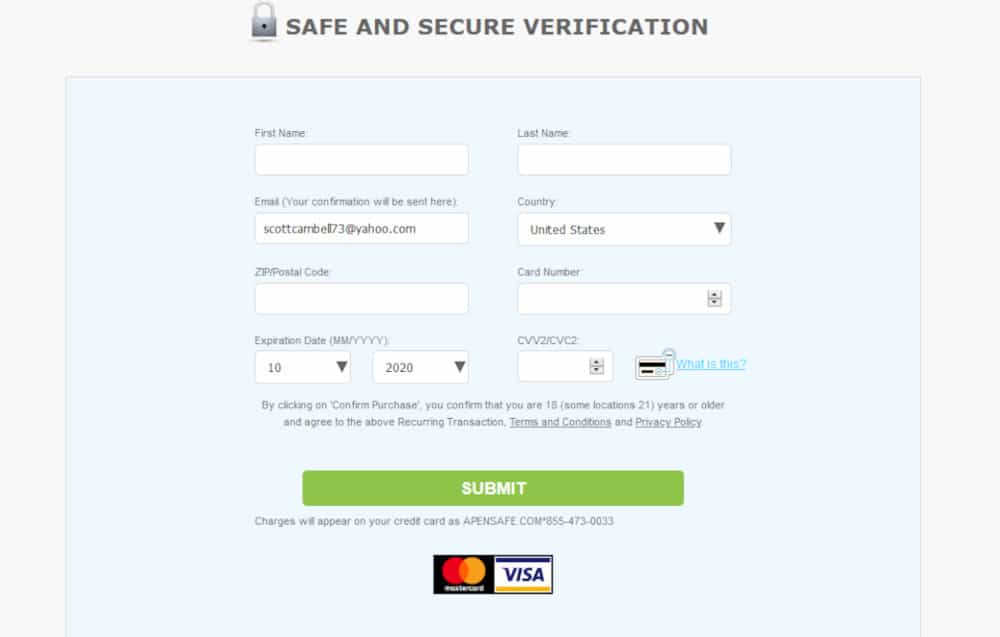 I've mentioned it already in this review.
iHookup isn't shy in their attempts to get you to sign up.
You will be taken to the credit card page so often, that in the end, you might just give in.
Or you might signup because you think iHookup has what you need to find that casual fling.
Either way, for what the site is and offers, iHookup is going to hit your wallet probably a bit harder than it really should.
And that's because there is no discount model for their pricing.
Most similar sites will have a 1-month, 3-month and 6-month pricing option with the extended membership coming down in price from the single monthly amount.
iHookup only has a 1-month option and that's going to set you back a staggering $39.99 per month.
In my book, that's way too steep.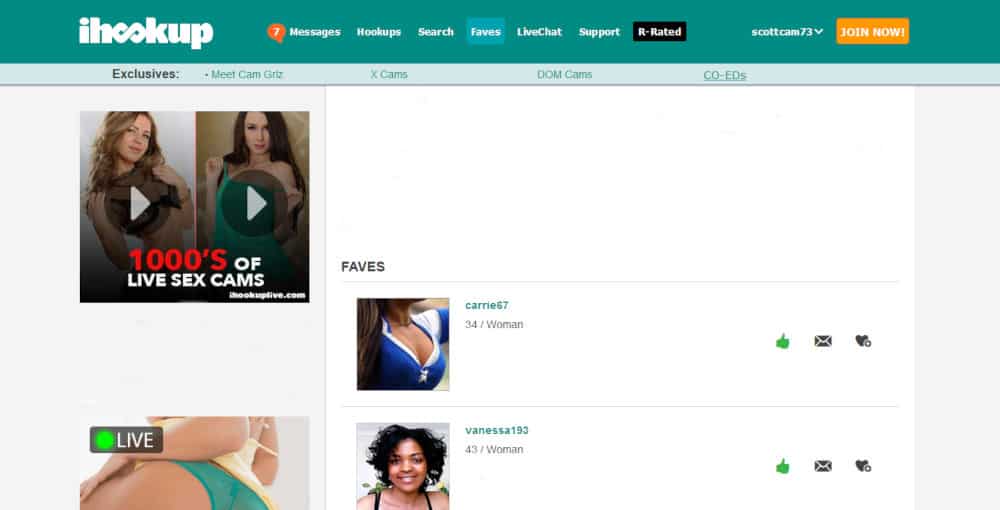 Conclusion and Overall Rating
And that's a pretty deep look into what iHookup is going to offer you, should you take the chance and make a profile on it.
I have very mixed feelings about this site.
While from a hookup perspective, there is certainly the chance to make it work, the constant bombardment to sign up, the in your face NSFW and the drab design and layout just didn't cut it for me.
There are several massive red flags for me as well.
The most obvious is the fact that the site security is under question when the first thing you encounter – the landing sign up page – is producing browser warnings that it's not safe and secure.
That's not something to be taken lightly at all.
I suppose, for some, that's not such a big deal but for me it is.
The second thing that also worries me is the fact that iHookup has a condition in their contract that you agree to that could see your profile photo appear in online advertising for the site.
Couldn't they have rather just used the fake profiles instead?
Again, that makes me feel uneasy.
And yes, you can have a profile without a photo but that's not going to help you much when trying to look for matchups.
People want to know who they are talking to.

Before I give my review score for iHookup, I also want to talk about membership and the fees involved.
Signing up to become a member is pushed in your face so often.
In a five minute period on the site when I was looking to find my way around, I was sent to the membership sign up page four times.
I get it that they want you to sign up, that's one of the ways they make money, but it's over the top.
The fee, too, is far too expensive in my book.
On the whole, hook up sites like to charge a little more than dating sites but for what you get as a member here, $39.99 is too much.
Also, there are no longer 3-month or 6-month options where the price per month could have been discounted.
They are missing out by not having that, I believe.
So let's get onto the score then.
For the various reasons I have mentioned above, I can only give iHookup 2 out of 5.
Have you used iHookup before?
What was your experience?
Did you find a match up?
Let us know in the comments below.
Frequently Asked Questions
That's a good question.
I was immediately worried when my browser gave me a warning message that the site was not secure and that the details I entered could be tracked.
I'd be worried to put my credit card details here.
Also, the terms and conditions say that iHookup can make use of your photographs to advertise the site.
As with dating sites and other similar casual hook up sites, only certain sections of iHookup is free.
To get anywhere with the site and meeting up with people, you are going to have to pay for membership.
People are clearly using iHookup for their casual flings and hook ups.
That said, the site is filled with fake profiles and finding the right match isn't as easy as it might seem to be.
There are better casual dating sites out there than iHookup, that's for sure.
iHookup has been around since 2013.
It was started by Robert and Dean Rositano in California and quickly became very popular, rising to over 200,000 users in just a year.
It's a no-frills hook up site, plain and simple.
Accounts
The easiest way to join iHookup is by going to their webpage and signing on for a profile.
There is a mobile app as well, but it's an APK download if you are an Android user.
iHookup is not on the Google Play Store or the Apple iStore.
Deleting your profile on iHookup is easy enough.
To do so, you need to click on your user name found at the top of the web page when you are signed in.
From their select the "my settings" tab.
Then scroll down until you find the profile removal section.
There you will find a button that allows you to permanently delete your profile.
Once you have done that, to use iHookup again, you will need to make a completely new profile.
If you are a paying member, you still will need to cancel the credit billing as well.
To do that, contact your billing provider.
How do I contact iHookup?
If you have any queries about iHookup or have a question that you cannot find the answer to in their FAQ, then fill in this contact form.
Usability
How does iHookup algorithm work?
There's nothing magical at work with the iHookup algorithm.
It uses a basic search component like other similar sites and brings you matches based on the various search parameters that you have entered.
But it does also use the answers to some of the questions you were asked when signing up as a way to match you with similar minded people.
These questions cover things like your sex life, fetishes and more.
How do I block people on iHookup?
You can block users in iHookup.
Simply go to their profile and find the block user button and click on it.
How do I report people on iHookup?
The best way to report people on iHookup is to use a contact form provided by the company.
You can fill it in here.
You will need to provide all the details as to why you are reporting a user.
If you'd like to report them while online, simply click on their profile and click the "report this user" tab.