Are you wondering which online dating site is better, Coffee Meets Bagel (CMB) or Bumble? Which one will give you quality matches and nice perks? There are way too many dating apps to count and every year there seems to be a new one that steals the show, promising to match you with true love.
Both of them are great options, Coffee Meets Bagel for long-term relationships (like eHarmony or Tinder), while more people use Bubble for a quick fling(like BeNaughty or Ashley Madison).
Read on to learn more about Bumble vs Coffee Meets Bagel:
OFL Top Recommendations based on 100,000+ Survey

"Serious Relationships"
"Discreet Hookups"
"Best Course for Men"
"Quick Flings"
"Normal Hookups"
"Our Quiz"
Let's get started ASAP!
Bumble is a social networking app that enables you to meet people and establish and grow your connections, whether you are looking for potential matches, long-term relationships, friends, or even colleagues.
It was launched in 2014 by Tinder's co-founder Whitney Wolfe and since then, it has gained more than 12.5 million users across the globe.
There are three versions of the app, each claiming to foster the environment of respect, kindness, and integrity and each one is geared towards women.
If you want to make meaningful friendships, Bumble BFF might be the one to go for. If you are looking for a date, go for Bumble Date. Finally, if your goal is to connect with professionals who specialize in your area of expertise, go for Bumble Bizz.
The only condition is that women are required to make the first move, thus shifting the old-fashioned and long-abandoned trend that men should always make the first move. In this way, women can't get numerous, unwanted messages.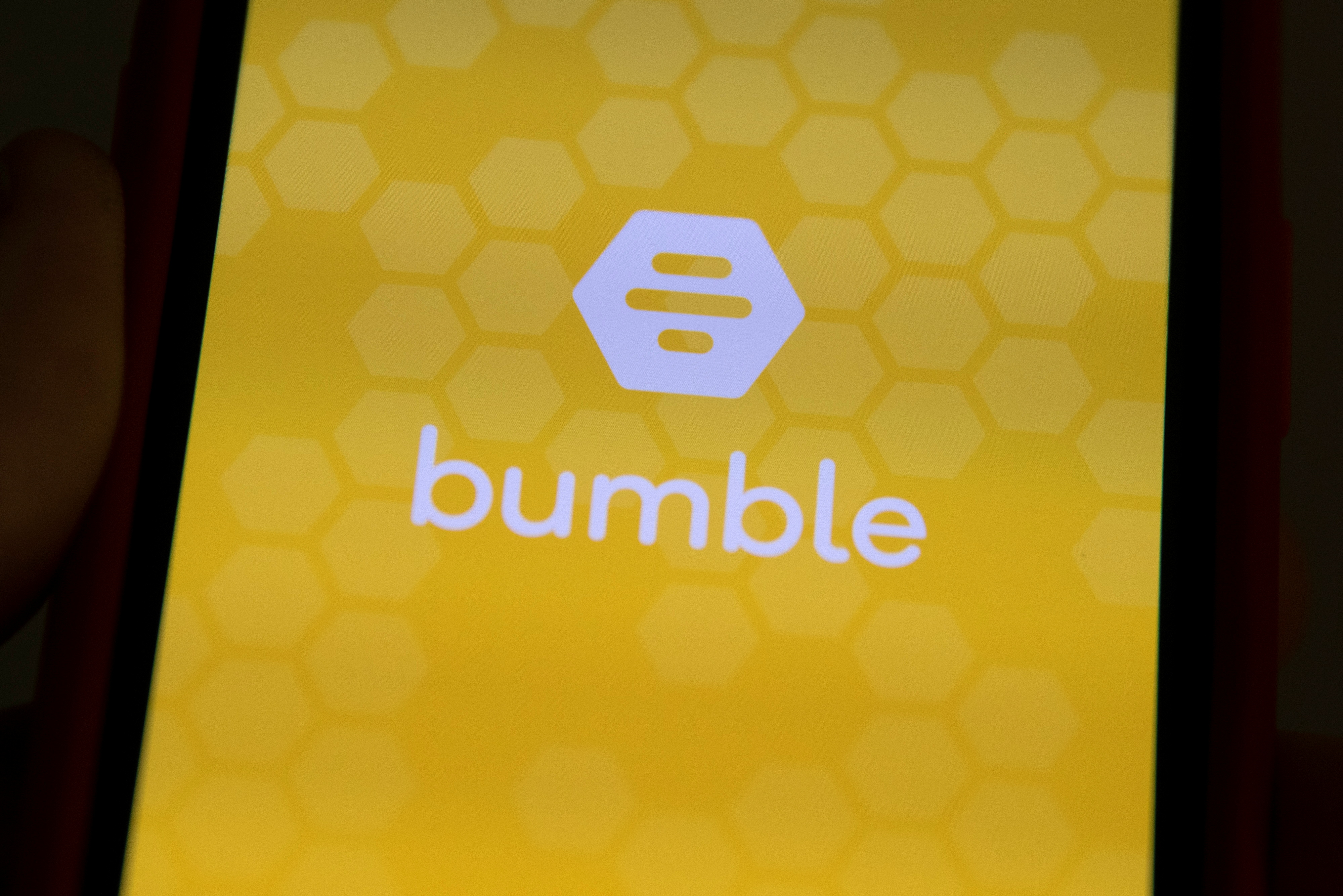 Now that we have tackled the basics, let's dive into the pros and cons of using Bumble.
1. Popularity
Bumble has as many as 12.3 million monthly active users and the number of paid users is currently 1,352,800 and counting, thus qualifying for Tinder's main competitor. What's more, the statistics show that it had more than 1.5 monthly downloads in 2021 so far.
Since Bumble is primarily geared towards women, you may be thinking that the majority of the population using Bumble are women.
However, the statistics show that the percent of women using Bumble is around 43% while as many as 57% of men use the app.
OFL Top Recommendations based on 100,000+ Survey

"Serious Relationships"
"Discreet Hookups"
"Best Course for Men"
"Quick Flings"
"Normal Hookups"
"Our Quiz"
The app is most predominantly used in North and Latin America, especially by the age group 25-34.
2. Availability
Bumble is available to users across the globe, including South America, Asia, and Australia. You can access the app by using the Bumble website or downloading the app via the Google Play Store or the Apple App Store. You can use the app on Android or iOS devices.
3. Signing Up
The process of creating a new account and signing up has never been easier. You don't have to log in with Facebook or Apple ID in order to use it.
Rather, you are able to register and log in using your phone number. The signing up process takes around ten minutes and you will be asked to give your general information, including education and work.
4. Visual Aspect
Next, the visual dimension of the app is very basic, simple yet pleasant to the eye no matter if you are using it on your PC or mobile phone.
5. Inclusion and Diversity
The app strives to eradicate deeply rooted preconceptions about people's sexual orientation, particularly regarding same-sex relationships. In this way, it embraces diversity and promotes inclusion.
6. Online Safety
Bumble prides itself on promoting a safe online networking and chatting environment. As such, it deters any form of harassment, sexual abuse, or violence.
It has a unique verification system too, which minimizes the risks of unwanted hacks.
In addition, it provides useful tips for safeguarding against potentially "dangerous" situations, for instance by meeting in public, letting a friend know where you are, not revealing private information about yourself, and similar.
7. Pricing
The regular app is free. Yes, you've read it correctly – it is free.
However, if you want to enhance your user experience, there are premium packages like Bumble Boost, SuperSwipe, Bumble Premium, and Spotlight. Pricing starts at around 11 dollars per week.
We'll all agree, all these factors are awesome and justify its vast popularity. However, this app is not without cons. Let's see what they are.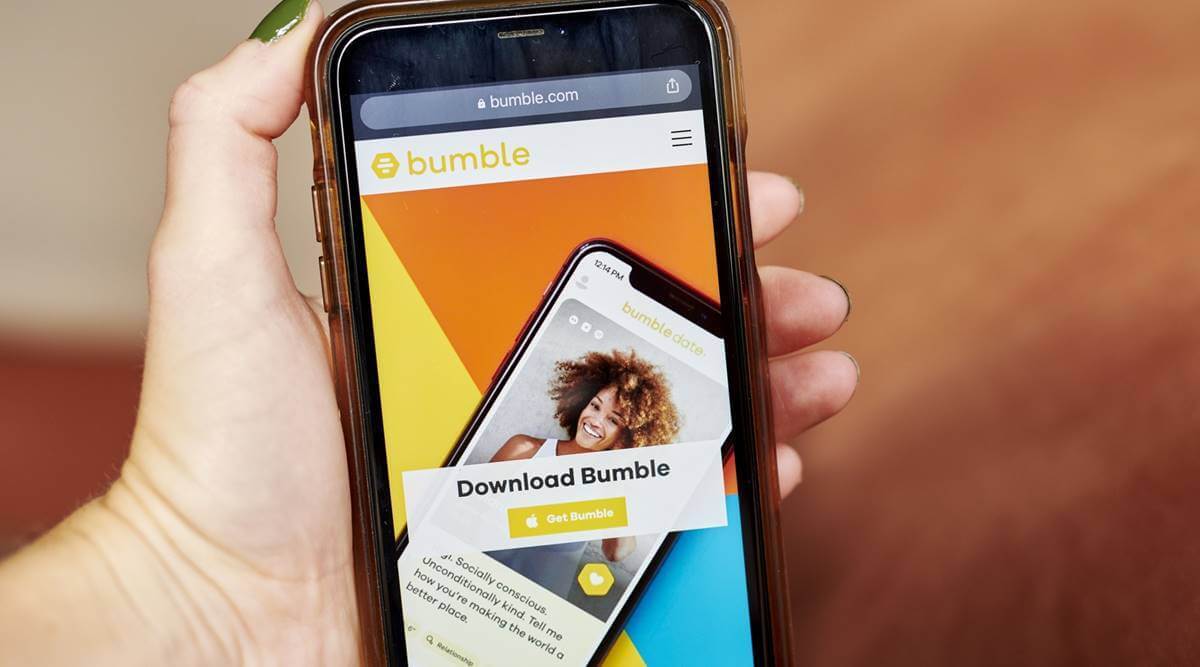 1. Men, Hold On
As you already know, Bumble is a female-focused app and it is Bumble's policy that women should make the first move.
This means that they need to strike a conversation first or else there is no chatting or dating at all. Men aren't allowed to text first.
2. Casual Dating Mostly
The audience that uses Bumble is mainly looking for casual hookups or quick flings, so the chances of starting a serious, long-term relationship are not so high.
However, that is not a hard-and-fast rule. It all depends on how you present yourself and your intentions and whether they match another person's intentions.
3. Ease of Use
The app is extremely convenient and guarantees legendary ease of use, just swipe through the recommended profiles that pop up.
4. Fewer Features
If you are using the basic, free version of the app, you won't get as many features. The basic ones are there, that's true, but if you want more, the only option is to choose a paid package or switch to using another app.
5. Fewer Quality Matches
Now, since Bumble is very similar to Tinder, it attracts a similar audience. Reviews show that the potential matches are not as serious about their intentions and mostly want a quick fling or a hookup rather than a lasting relationship. That said, don't expect a soulmate from this app.
6. Limited Time to Strike a Conversation
Another disadvantage of this online dating platform is that women only have 24 hours to respond to a match. If not, it gets deleted automatically.
2. Coffee Meets Bagel Review
Coffee Meets Bagel was launched before Bumble, namely in 2012 and it is one of the first woman-friendly dating apps.
One reason for its prevalent popularity is the use of the smart algorithm that chooses quality matches for you every day at noon.
It is comparable to Hinge and it uses the information on your Facebook account to look for potential matches.
Coffee Meets Bagel is targeted at users who are looking for serious relationships, friendships, or business connections.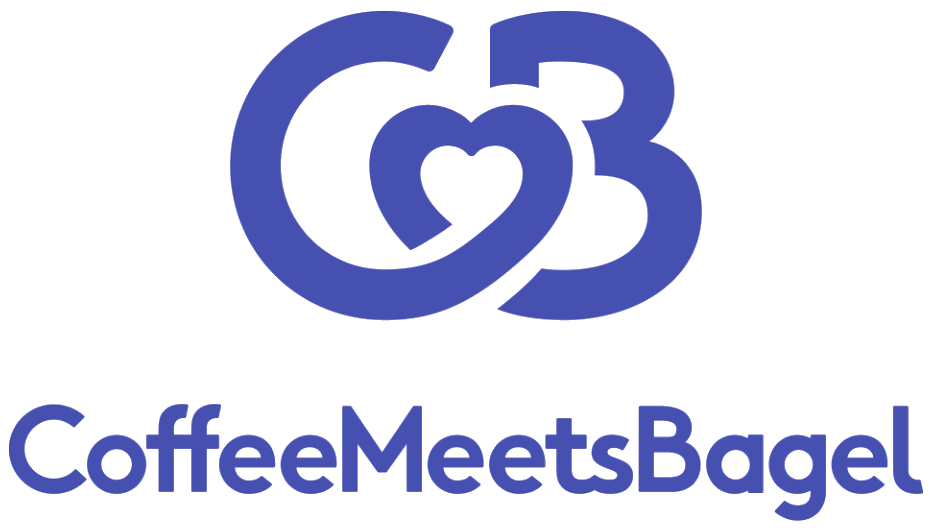 Numerous testimonials tell of successful love stories thanks to this app. It claims to promote in-depth profiles, real conversations and the majority of CMB users are looking for a serious relationship.
1. Popularity
Coffee Meets Bagel is more popular than Bumble. The main service areas are the United States, the United Kingdom, Canada, and some countries in Australia.
It had more than 7 million users in 2019 from the year of launching and still counting. Even though it is most commonly used in around 5 countries, the number of visits is a lot higher than in the case of Bumble, which counts around 900,000 visits.
2. Signing Up
As with Bumble, the signing up process takes around ten minutes to complete. The app requests information regarding your general information, education, and job.
3. Ease of Use
The effective design enables you to use the app on your PC or mobile device without any difficulties and lagging. It is available both on iPhone and Android systems.
4. Great Features
One great feature of the app is video chatting. This dating platform also has chat rooms and a poke feature like Facebook.
Free gifts are yet another good feature. You can also buy beans to unlock extra features such as extra bagels. In this regard, it definitely wins the race compared to Bumble.
5. Match Success
As a user, you will get recommended potential matches depending on gender, age range, height, ethnicity, religion, and distance from where you live.
The app collects this information carefully and the process itself guarantees higher chances of success.
In addition, most users on the app are looking for meaningful and lasting experiences, so the chances of finding your perfect match are higher than if using Bumble.
6. Visual Aspect
Like Bumble, the design of Coffee Meets Bagel is rather simple yet visually appealing and pleasant to the eye.
7. Men Can Message First
If you are a man and you spot a potential match from the Suggested or Discover section, you like them and they respond with alike too, you can send them a message immediately.
You don't have to wait for a woman to send you a text first as a green light. Then, you can continue chatting or set your first date.
8. Privacy
CMB profiles are private and protected from unwanted spamming. In addition, the messaging system is private as there are private chat rooms that guarantee supreme safety.
As we have seen, there are many merits when it comes to using Coffee Meets Bagel. However, there are some drawbacks, too. Let's see what they are.
1. Pricing
The basic form of the platform is free. However, there are no fancy features and perks. The premium packages start at around 35 dollars per month.
2. Narrow User Pool
Since this platform covers only a narrow user pool, you might not be able to connect with users from different countries or continents.
In addition, the app might not be available in the area where you wish to find a potential match.
3. Limited Number of Profile Liking
Another disadvantage of the app is that you cannot like more than five profiles per day.
While this encourages you to give every match a try and really invest time and effort to get to know them, some users find it annoying that they cannot like more than 5 people and eventually switch to other apps.
4. Time for Liking or Passing
CMB has the same policy as Bumble in this regard. You have only 24 hours to like or pass a person and strike a conversation.
Whichever App You Choose…
Have realistic expectations. In fact, it is better not to have any expectations at all. Not many people are honest on their dating app profiles and the person you meet probably won't be what you imagined, and that's okay.
Don't be seduced into thinking that if there appears to be a match in the profile summaries, grammatically correct and romantic messages. You need to actually meet the person in real life to form a proper assessment of who they really are.
At the end of the day, all online dates are essentially blind dates. Even if you believe that you can understand your match through messaging and assessing profile pictures, you will most likely be way off.
So, no matter if you are using Bumble or Coffee Meets Bagel, try to understand your match and their intentions by talking to them face to face.
To sum, Bumble is good for finding dates, friends, but most frequently casual flirts. According to the statistics, the percentage of those who fall in love with the app is not as high. Conversely, the users of Coffee Meets Bagel usually look for serious, long-term relationships or friendships.
You may be wondering by now which one to try. Why not both? Check the availability of both apps in your area. Create a realistic, honest profile and know your intentions.
Are you looking for a meaningful experience? Go for Coffee Meet Bagel. Are you into hookups? Go for Bumble. Remember to always be considerate, polite and create a fun experience.