Welcome to today's review.
In it, we look at a gay dating app called Taimi.
This app is aimed at the LGBTQ community including transgenders and those interested in bisexual dating, even if it's their first time using such a platform.
Users here are looking for friendship, hookups (like BeNaughty or Ashley Madison), true love (like eHarmony or Tinder), or even just to chat.
OFL Top Recommendations based on 100,000+ Survey

"Serious Relationships"
"Discreet Hookups"
"Best Course for Men"
"Quick Flings"
"Normal Hookups"
"Our Quiz"
In this review we will look at:
So if you are a gay man, lesbian, bi-curious, transgender, or some part of the LGBTQI community, make sure you read our in-depth review of Taimi.
It might just be the dating app you've been waiting for.
Is your dating app giving you the best chance for success?
Make sure to take our online dating site/app quiz to find out.
It's a fact that people who follow our dating site suggestions have on average 2 extra dates per month.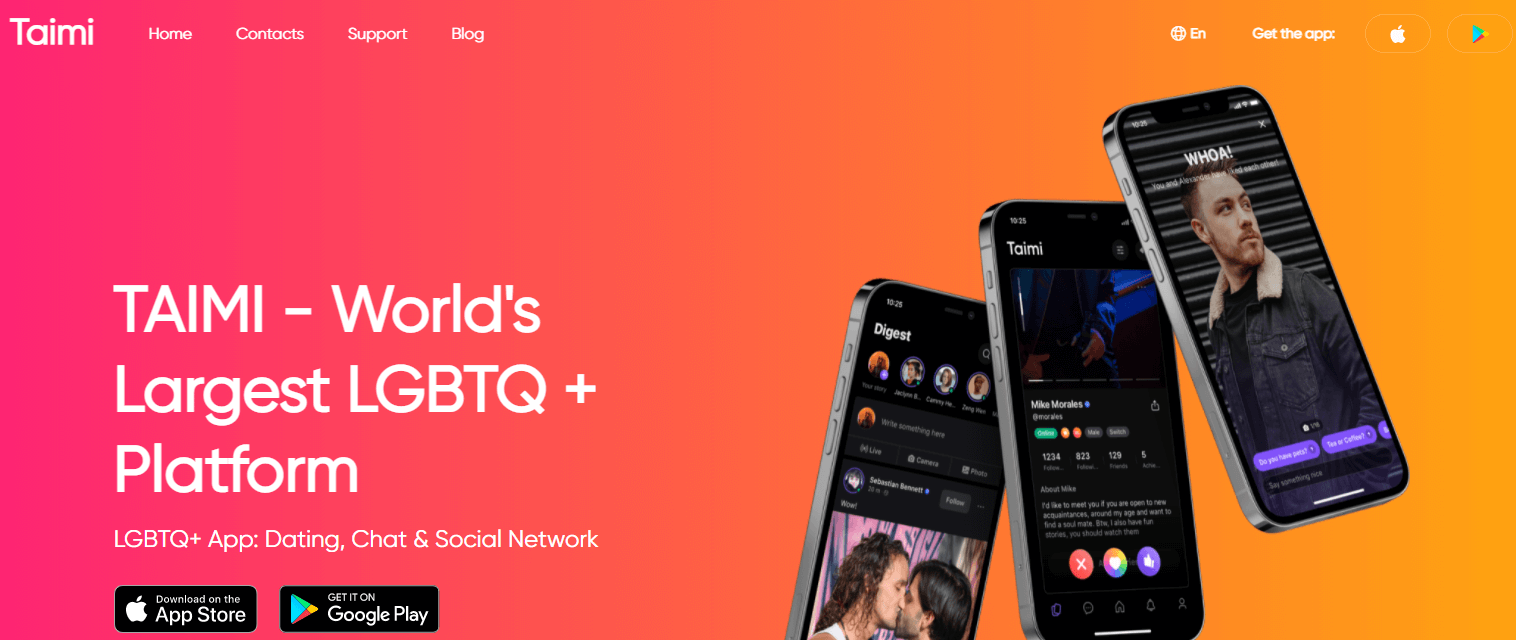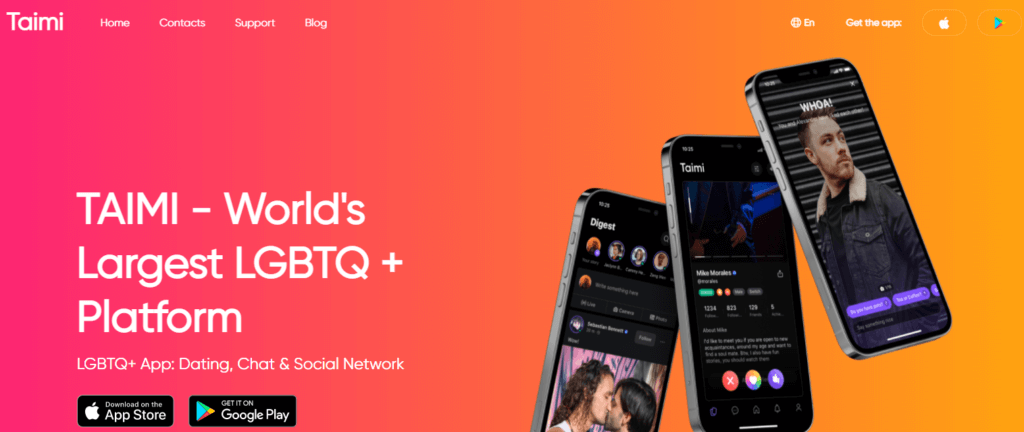 Ease of use – 3/5
Success rate – 3.5/5
Key features – 4/5
Price – 3.5/5
One of the biggest LGBTQ+ dating apps available online today with over 8 million members
Lots of free extras for non-members including live streaming as well as social networking aspects
Membership is well priced and offers plenty of key features
Although the app is fun to use, it takes quite a bit to find out where everything is because of the extra social networking aspects.
Free users can only a limited amount of profiles each day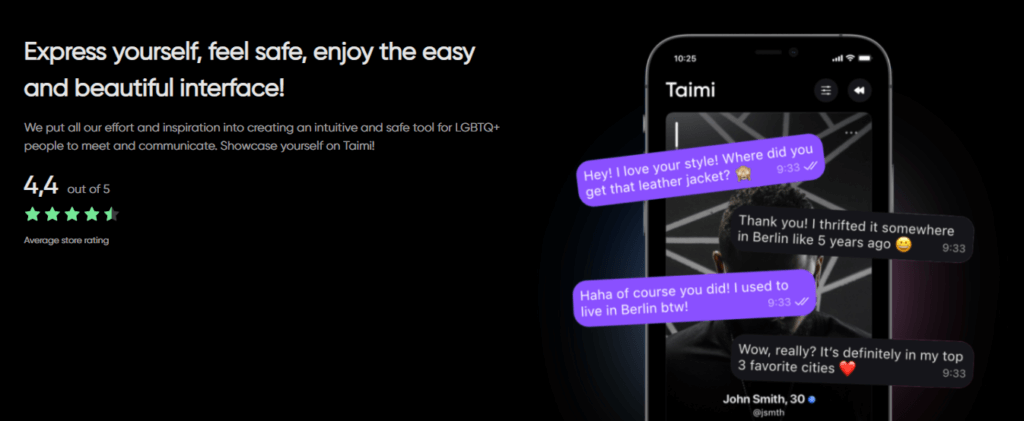 Who Is It For/Demographics?
We've pretty much covered who the app is for but if you'd like to know more, head to the Taimi.com website to read some blogs from the creators, Social Impact Inc.
But what about demographics behind the site?
Searching for these is time-consuming but they are critical, especially if you want to compare one app against the next.
OFL Top Recommendations based on 100,000+ Survey

"Serious Relationships"
"Discreet Hookups"
"Best Course for Men"
"Quick Flings"
"Normal Hookups"
"Our Quiz"
In identifying these all-important demographics, the first thing I came across is that Taimi is popular across the globe.
It's used for gay chat, friendship, dating and hook ups in the United States, Canada, Australia, and in over 40 other countries.
Research revealed the following numbers behind this popular app:
Around 8 million users have registered as users on the app
Over 300000 users are registered from the United States
50000 users log onto the app each week
That's a little over 7000 per and 200000 every month
The Taimi app has been downloaded over 5 million times on Google Play
Taimi has been rated 4.4 on the App store (over 55000 ratings)
Gender ratio and user age ranges
It's always interesting to explore the gender ratio on LGBTQ+ dating apps.
That's because it's such a diverse community that will make use of an app like this.
Obviously, we cannot break it down into all the gender types but in my research despite this, I can give you some idea of a male-to-female breakdown.
It's 70% male and 30% female.
Also, I was able to conclude that it is an app that young people love.
By far the biggest group of users are between 18 and 24 years old.
They are around 45% of the total user base.
That group is followed by the 25 to 34 year-olds at 35% of the total user base.
So just between those two groups, you have around 80% of users of Taimi.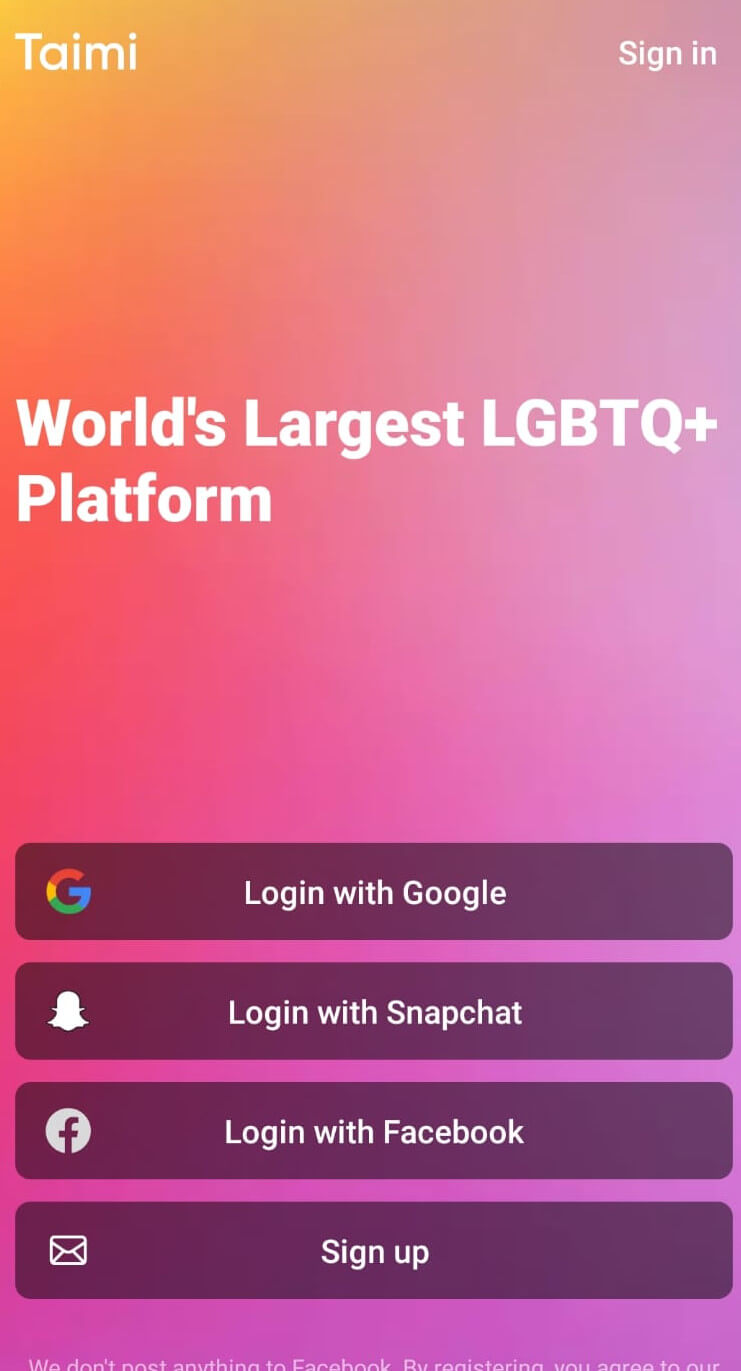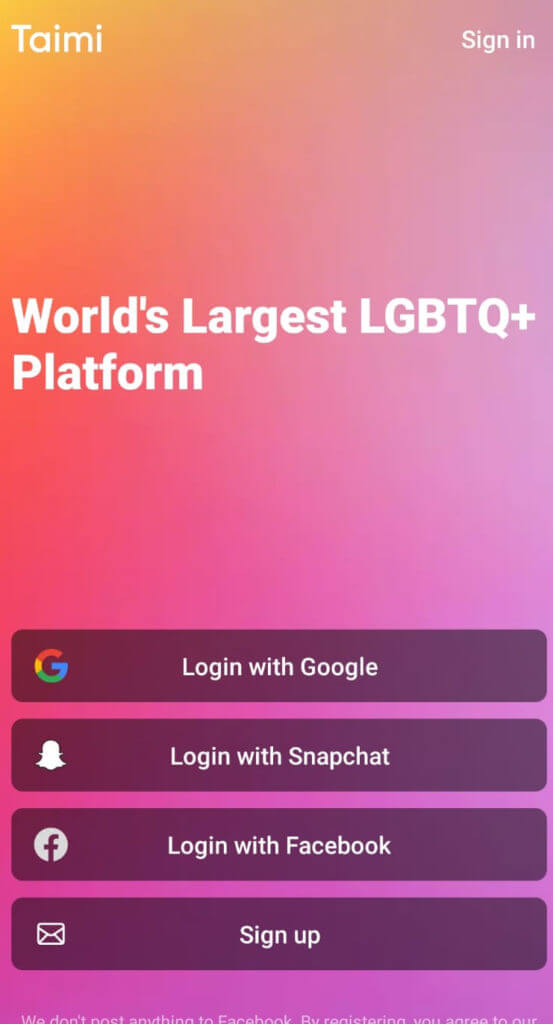 While you are free to check out the Taimi website, it's for informational purposes only and there are some great blogs to read there.
So your first step in registering as a user is to download the Taimi app depending on what device you have.
To start registering for a profile, you can use a social media account like Google, Facebook or even Snapchat.
Like me, you might prefer to use your email address rather and yes, you do have that option.
There are quite a few bits of information that you are going to have to provide while signing up if you do skip using social media.
​This includes:
Name
Email address
Date of birth
Password
Location
Gender (including transgender male or female, intersex and non-binary)
The gender you are looking for (with all the above options included)
Profile picture
What you are wanting to use the site for (dating, gay chat, long-term relationships or friendship)
That's it for the registration process but you will be offered a free seven-day trial of Taimi XL, which allows you to access premium features only available to members.
You are welcome to sign-up but you will be billed $4.99 weekly thereafter.
So it's up to you.
I can confirm that I initially skipped this trial but was offered it again later.
I am not sure if that will be the case for others signing up as well.
Taimi

's

user interface

and finding your way around
Once you access the app for the first time as a user, you are given a quick idea of how it works.
It's very similar to Tinder and you can either swipe right or tap the thumbs up button to like someone or swipe left and tap the x button to pass.
Overall, the app has a very slick look that uses the colors black, white and purple to great effect.
It's well-designed and if you've used similar dating apps before, you will pick up how Taimi operates in a couple of seconds.
For someone who is more used to dating sites than dating apps, it will take a bit of time to get used to finding your way around but let me give you an idea of what the different menus do.
You will find the main menu system at the bottom of the app screen.
There are five of them and they are:
Two cards icon: Here you can swipe right if you like someone and left if you don't. If you swipe right (a like) and they do the same, then the pair of you have matched up. You can also send a Rainbow like which alerts users that you have liked their profile.
Speech bubble icon: This is where you will find your messages
House icon: This takes you to the social networking aspect of Taimi. Here you can make status updates or see those posted by others, including pictures.
Bell icon: Click here to see important notifications
Broadcast icon: Taimi offers something that not many other apps have and that's live streams. Again, it's a bit like other social networks in that regard. Click here to see what other users are broadcasting or start your own.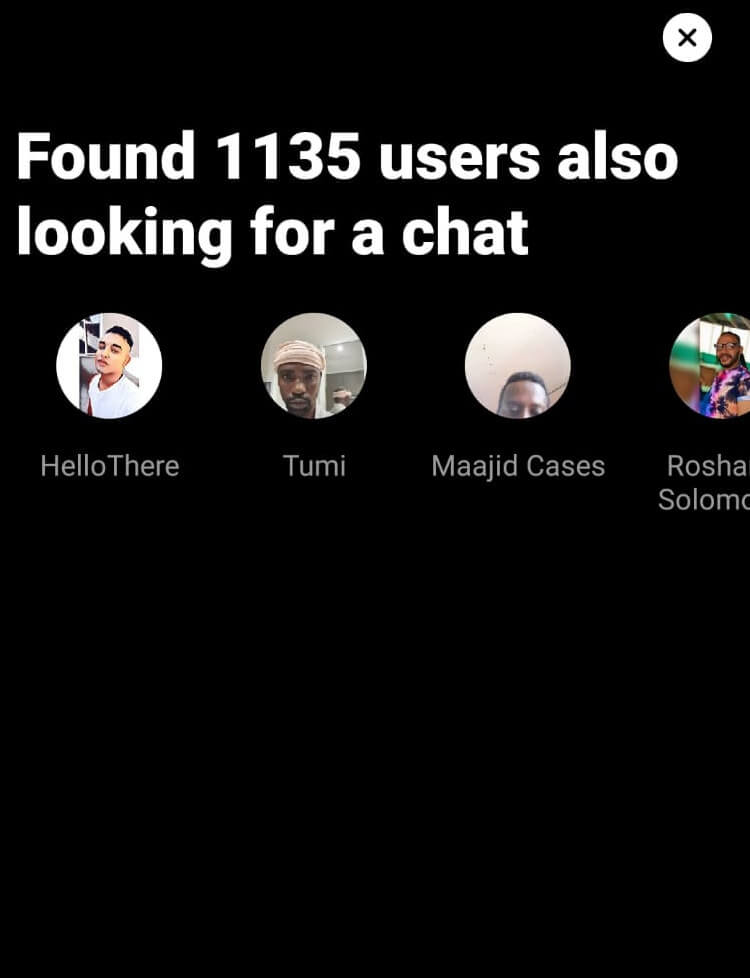 Taimi profiles are a little different from other dating sites.
To access it, click on the House icon in the main menu system and then click on your profile picture on the top-right-hand side of the screen.
To adjust profile parameters, click on your profile picture again.
Now you can upload even more photos, add links to social networks that you frequent and enter other information about yourself.
This includes:
Your height and weight
Body hair
What you are looking for
While the profiles are packed with information I like the fact that there are additional things to learn about someone from their profile.
If you go back to the main profile screen you can create posts and add a story.
According to the app, users with stories get two times more likes on their profiles.
This section of your profile also keeps track of who is following you, who you are following and who your friends are.
Again, that social networking feel comes through strong when you look at this aspect of the app.
I was pleased to see that many of the users on the app had taken the time to fill out these extra sections of their profiles.
It was a little hidden away I feel and took me some time to find how to access mine.
I feel that this is an area that they can improve, perhaps by making access to your profile easier with an additional menu button.
Also while the social network aspect is an interesting addition, I believe that it does make the app feel a little cluttered.
But you do get used to it once you work out just where everything is.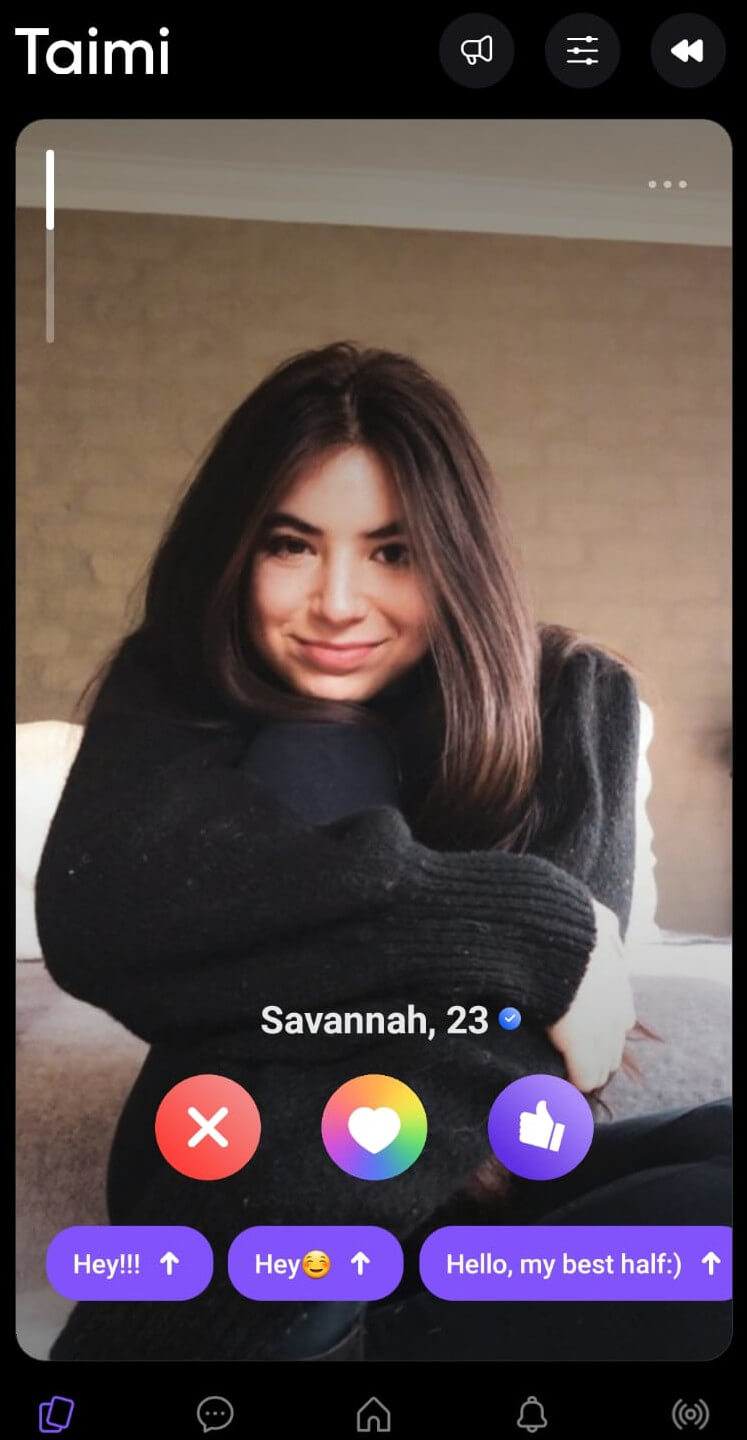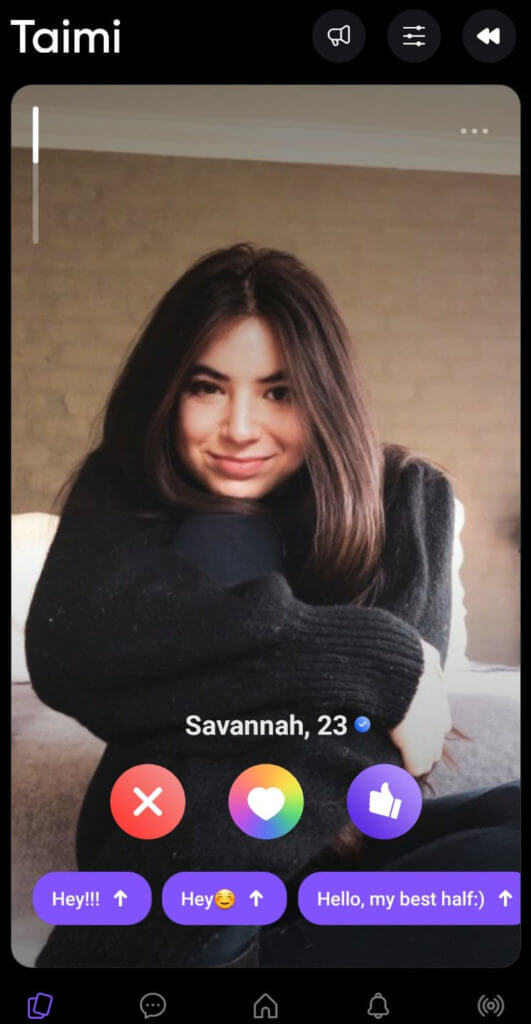 Once you spent an hour or so getting used to what the app has to offer and completing your profile, no doubt you are going to want to see what Taimi provides in terms of potential matchups.
How do I search for matchups on

Taimi

?
Just like most dating apps, you don't search for matchups on Taimi, they are presented to you.
This is based on a host of parameters you can set to refine the search into something you are looking for.
To start finding these matchups, you will click on the first of the menus that look like two cards.
This takes you to the roulette-style swiping system that Taimi employs.
It's here that you can either like or pass on the matches by swiping right or left.
As I explained earlier, if you like a profile and they like you back, that's called a matchup.
If that happens, then you can message each other.
You can also send a Rainbow like, but only one every day.
If you use this, the user you have liked will receive a message that you have done so.
If they like what they have seen when they look at your profile and like you back, then messaging can take place.
At the top of the screen, you will notice a few menus while looking for these matchups.
The first is the "Open to Talk" button.
Click on this and other users near your location can message you.
What a killer feature!
The second menu is where you can adjust the matchups the app sends to you.
The changes you can make here include:
What you are looking for
Their preferences when it comes to position
The age range of matchups.
There are two other options that are for Taimi XL members only.
With these, you can adjust your preference and the location where you'd like to search.
As a regular user, making contact with others is more than possible.
But you are limited in the fact that you can only like a certain number of profiles per day.
On some profiles, you will also see if a user has linked a social media account to their profile, so you can check them out on those platforms as well.
But as with all dating apps, a membership adds even more value which can make using the app and finding the perfect matchup a lot easier.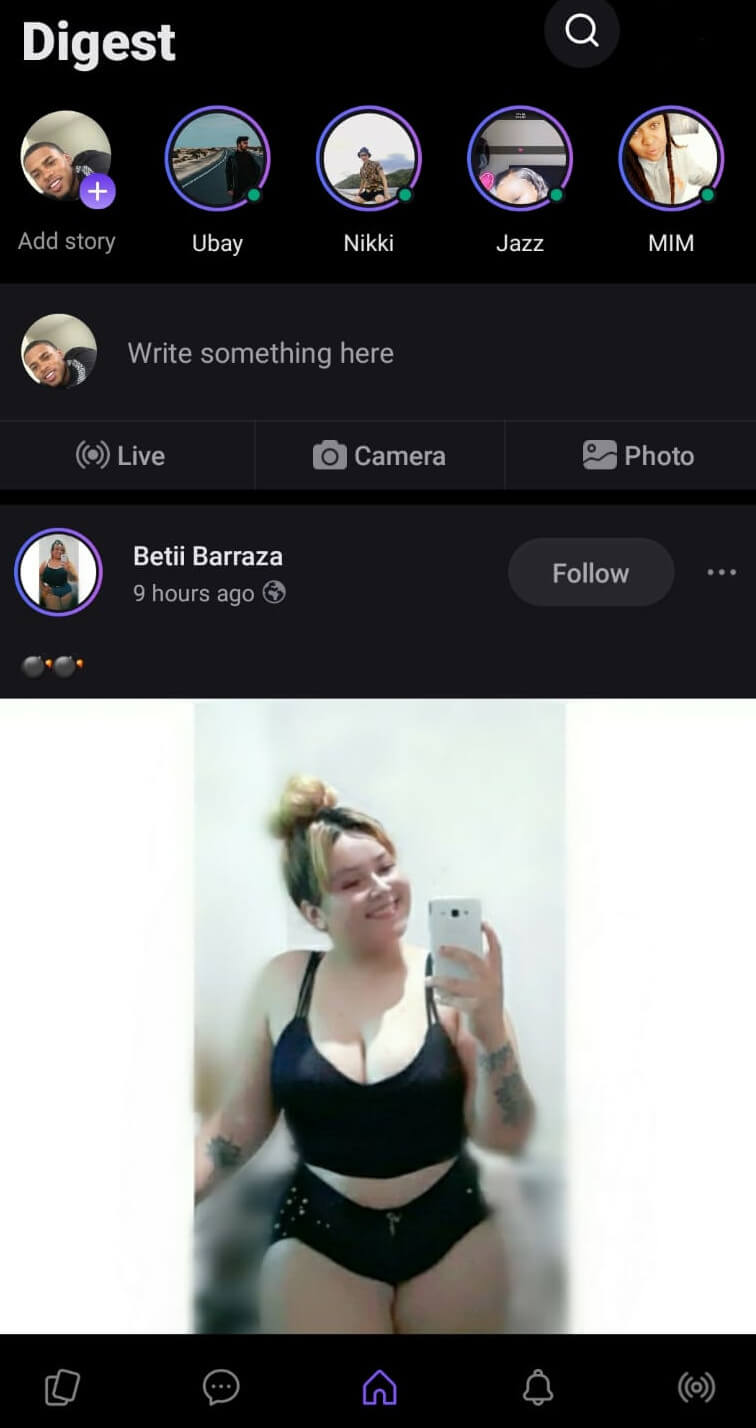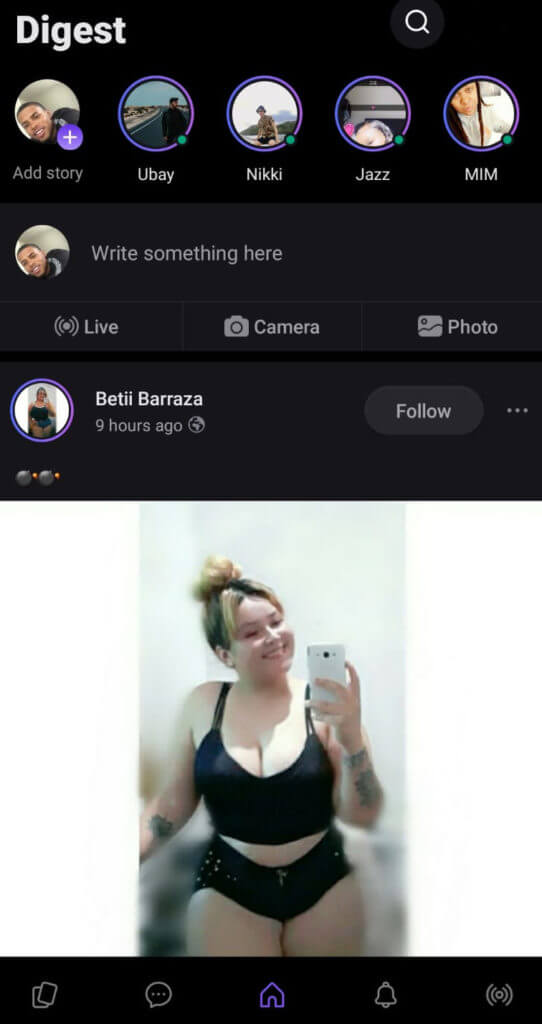 Here are the extra key features you can expect if you sign up for a Taimi XL membership.
Nothing is more frustrating than swiping left on a profile that you actually wanted to swipe right on and give it a like.
Luckily, with membership, those errors are quickly reversed thanks to the rollback option.
If you make a mistake and swipe left, simply click the rollback button to reverse the swipe and change it to a like instead.
Prefer to look for matchups further afield than your current location?
You have that option if you take out a subscription on the app.
You can also see what the other users' preferences are and what they are looking for in a relationship, for example, casual dating, just friendship or gay chat.
3. Know who visited your profile
You can easily keep track of who has visited your profile as a member.
This is a feature that you can really use to your advantage in trying to reach out to other matchups.
It means that you aren't chasing potential dead ends because there was some interest shown by the other users.
With Taimi XL, you can like as many user profiles as you want.
There is no limit at all, unlike those faced by regular users.
5. Profile privacy options
As a member, you can use extra profile privacy options.
For example, if you wanted to, you could hide your age from other users.
Instead of getting just one Rainbow like a day, as a Taimi XL subscriber, you get three.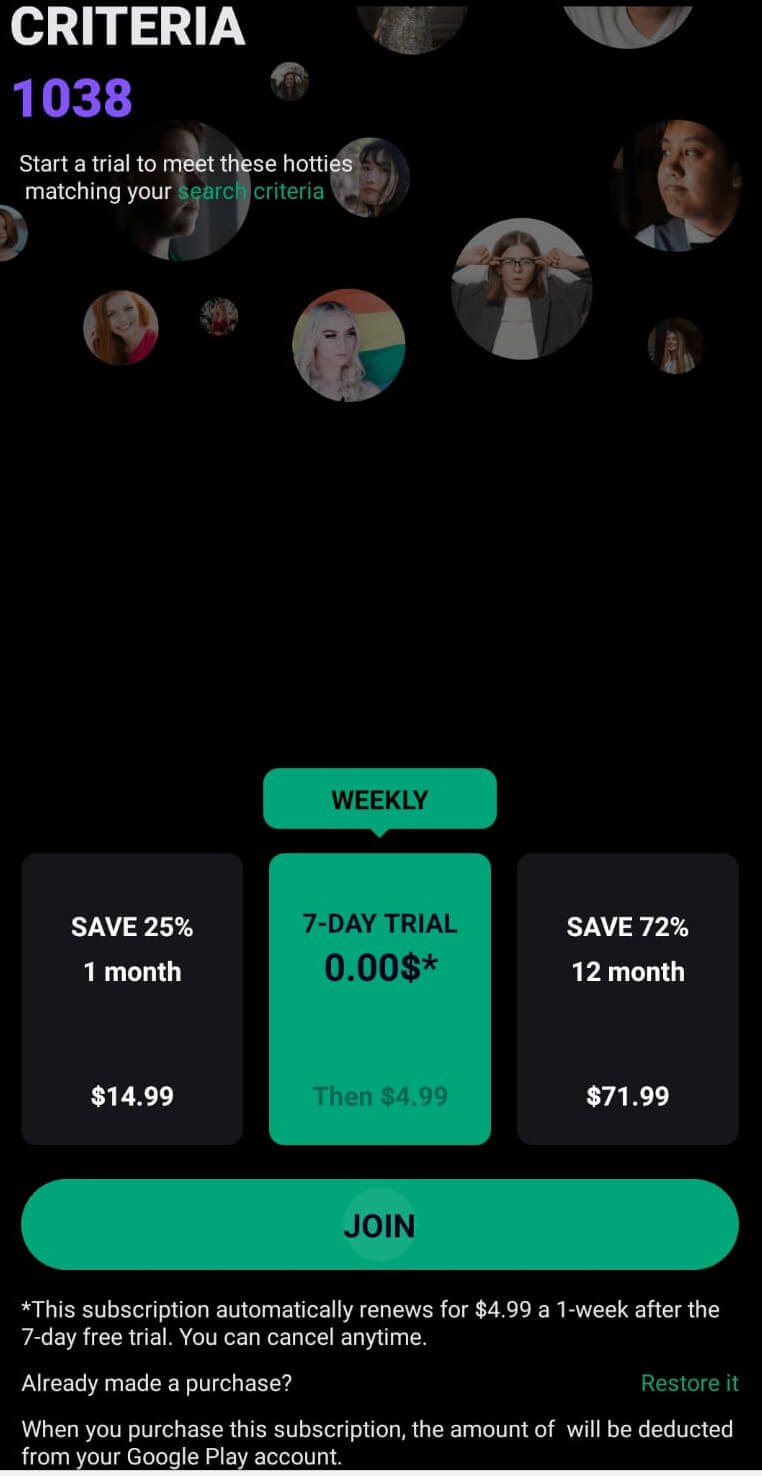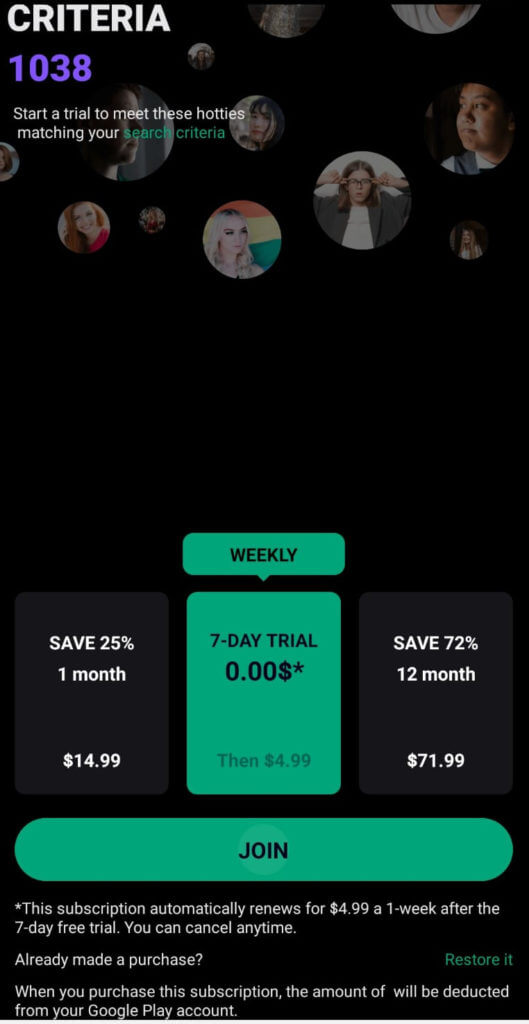 So now that we have determined the premium features that membership offers, let's look into pricing.
On signing up, you are offered the Taimi Trial XL membership which is free for seven days and then $4.99 weekly thereafter.
Other membership options are:
1-month membership: $14.99
12-month membership: $71.99
While Taimi membership is more expensive than some dating apps, it's critical to remember what it offers.
There are tons of key features as we've already seen and many of them are more than useful that's for sure.
And for me, that's a major upside of signing up for a membership.
The price isn't that expensive either.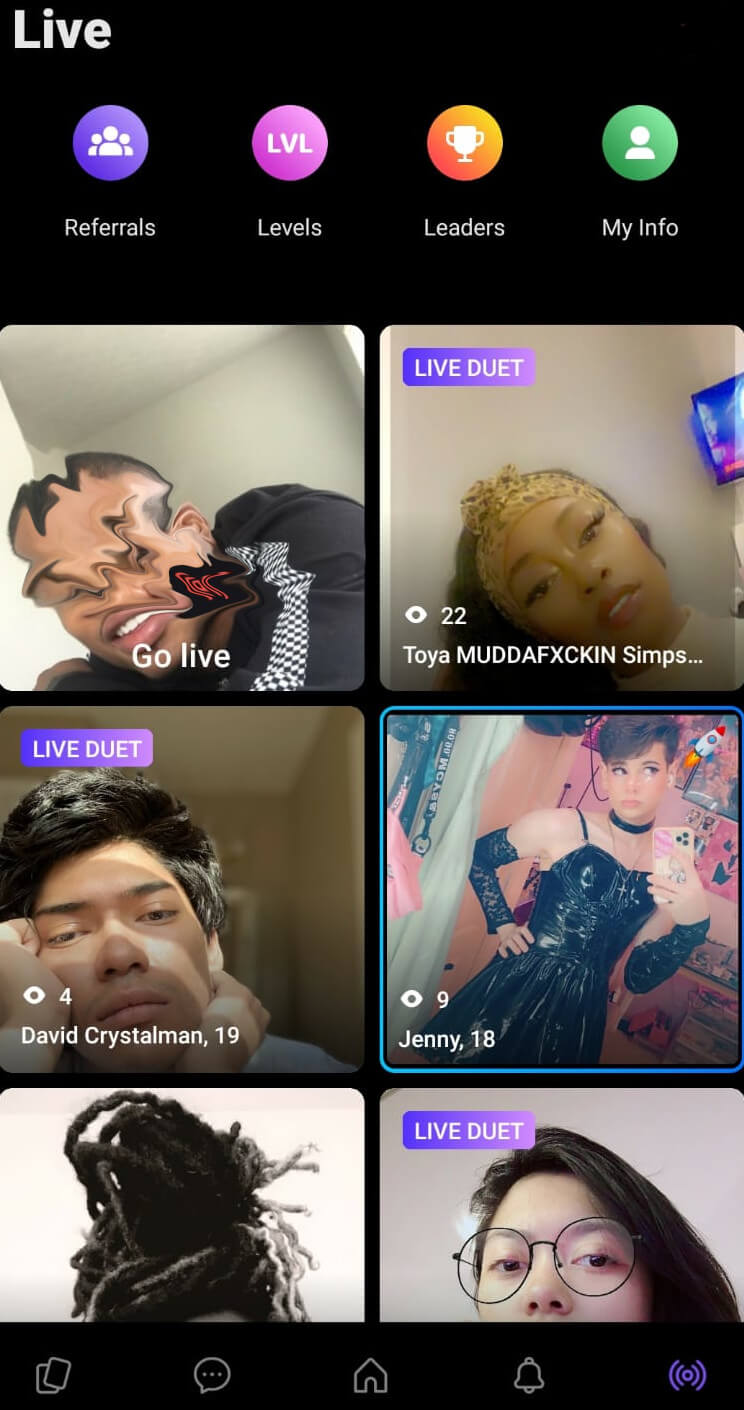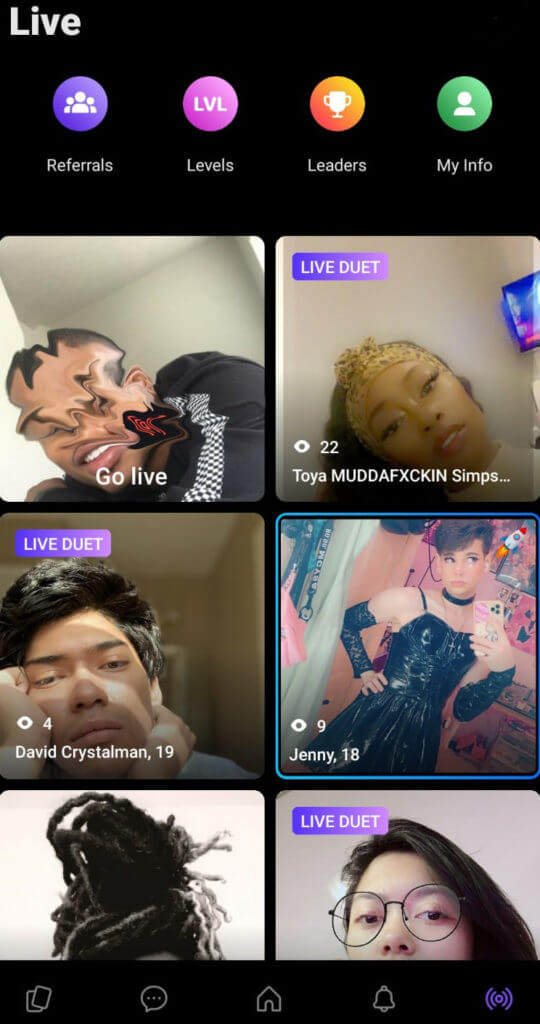 Conclusion and Overall Rating
Thanks for taking the time to read through this Taimi review.
In it, I've highlighted everything you need to know about this app aimed at the LGBTQi community.
In assessing what Taimi has to offer, I've found the app both fairly simple to use but more importantly, very active.
And while I wasn't a fan of the social networking aspect of it to begin with, it really does add something that's very unique, I feel.
To summarize, Taimi is an app that members of the LGBTQ community should check out.
And not only for dating purposes.
You can make tons of new friends here, find people to chat with, or just watch the live streams of other users.
As an overall rating, it scores 3.5 out of 5.
Over an extended period, the team at Onlineforlive used Taimi as both a dating and social networking app.
We have concluded that this is an app for all members of the LGBTQI community and with it, you can meet people to date, chat to, become friends with and more.
We took the review approach giving the app a star rating for the most critical criteria as we tested each and every aspect of it.
Our overall evaluation of Taimi took the following elements under consideration: membership cost, how easy it is to use, success rate when it comes to matchups, the size of the user base is and key features.