In the world of online dating, dating apps are pretty much the same.
But now and again, one comes along that tries to do something a little differently.
And the Hitch App, the brainchild of Anton Gu, is one of those.
In this review of Hitch Dating, we will evaluate what it's all about and how it is different from all the other datings sites out there, mostly in terms of functionality.
OFL Top Recommendations based on 100,000+ Survey

"Serious Relationships"
"Discreet Hookups"
"Best Course for Men"
"Quick Flings"
"Normal Hookups"
"Our Quiz"
Amongst other things, we will look at the strengths and weaknesses it offers as well as:
Believe me when I say that this Hitch review will provide you with in-depth analysis to explore what the site offers.
So let's jump straight in then!
Is your dating app giving you the best chance for success?
Make sure to take our online dating site/app quiz to find out.
It's a fact that people who follow our dating site suggestions have on average 2 extra dates per month.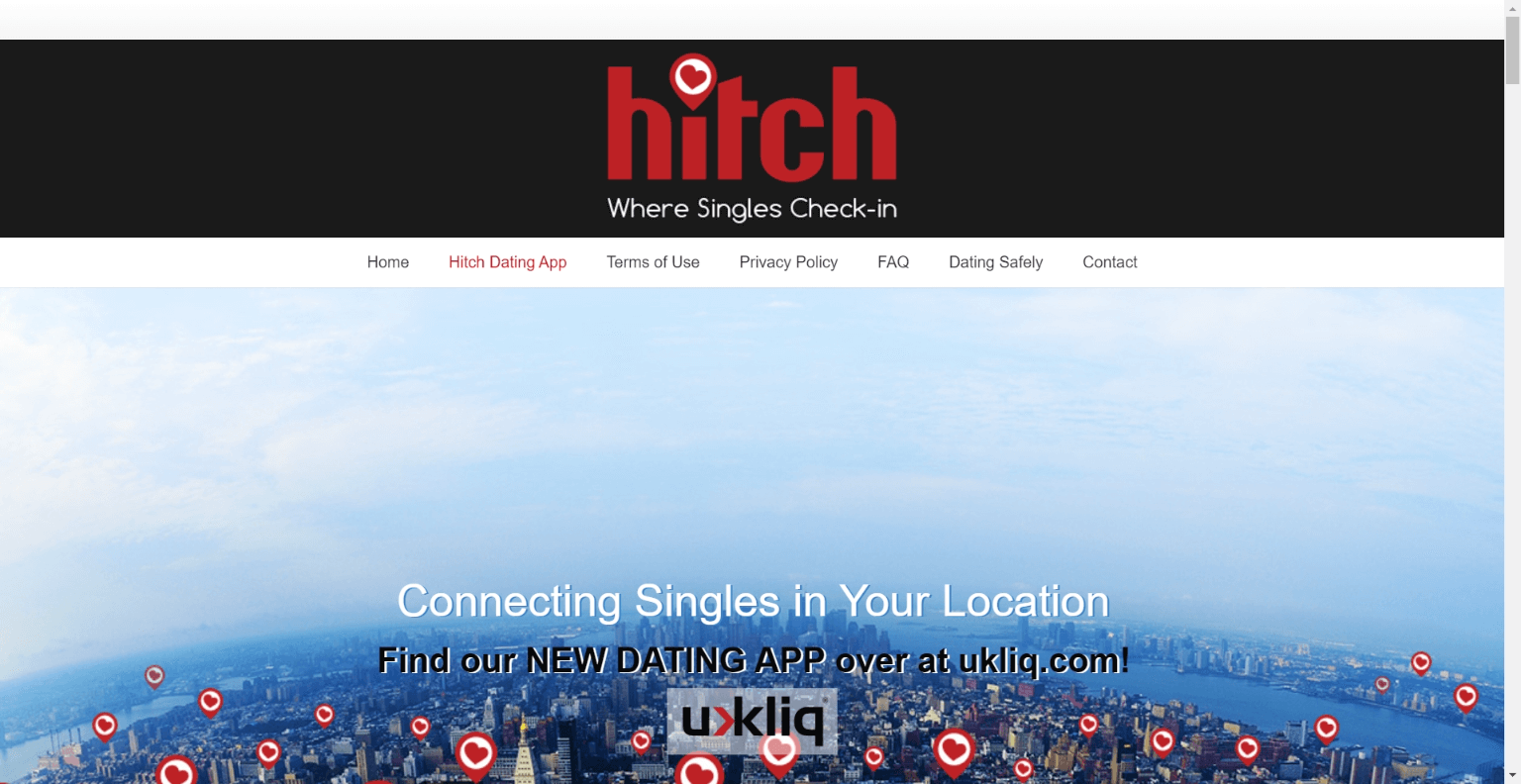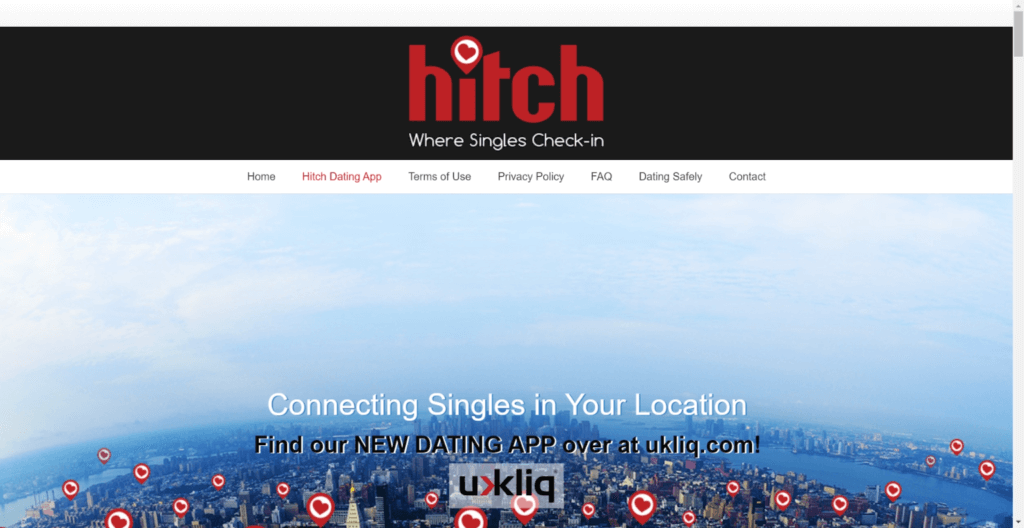 Ease of use – 4/5
Success rate – 2.5/5
Key features – 2/5
Price – 1.5/5
A novel idea for a dating app
Uses a check in feature to find other Hitch users
Users are looking for various kinds of relationships
If you don't have a Facebook account, you cannot register
Not many extra features
The premium membership pricing is far too expensive

Who Is It For/Demographics?
So who is Hitch Dating for?
Well, anyone really.
There's no particular target here in fact.
If you want something different from your dating app, the Hitch might just be what you are looking for, be it for a long-term relationship (like eHarmony or Tinder) or something more casual (like BeNaughty or Ashley Madison).
OFL Top Recommendations based on 100,000+ Survey

"Serious Relationships"
"Discreet Hookups"
"Best Course for Men"
"Quick Flings"
"Normal Hookups"
"Our Quiz"
Hitch has all kinds of users.
When we compare it with other apps in terms of demographics, we will see that Hitch has done well for an app that's only been around for a while.
Around 250000 users have profiles on the site
Most are in the United Kingdom and the United States
27% of users are female and 73% are male
49% of users are aged between 25 and 44 years old
Two things stand out for me here.
First up, the gender ratio isn't great if you are male with only 27% of users being female.
You've certainly got your work cut out in terms of competition
But then again, the fact that Hitch works a little differently might mean that's not such an issue as it could be on a regular dating site.
I honestly thought the user base would be a little bigger just because Hitch offers something different.
I guess maybe sometimes, people stick with what they know instead of trying out something new.
But overall, if you live in the United Kingdom or the USA and in a large city, Hitch may just work for you.
I'd also like to indicate that while most users are between 25 and 44, Hitch actually has a decent representation across the board.


To start using Hitch, your first step is downloading it from either the Google Play Store or the App Store if you have an iPhone.
There's only one way to register and to do so you must have a Facebook account.
Don't worry, if you don't like registering using social media, Hitch won't share any information with your Facebook friends, so it is safe.
It also speeds up the registration process quite significantly because Hitch takes details from Facebook that it needs to complete the process.
This includes:
Your location
You age
Your name
What you do for work
Your education
The last two are only filled if you have added them to your Facebook profile.
To gather even more information that it will use as part of its matchmaker algorithm, Hitch Dating also asks to import your contacts.
This you can skip if you'd like and I did.
For me, it's not necessary and I am not sure how it can help the algorithm to be honest, especially if you'd rather keep things private.
As I will show you later, you can still use Hitch effectively without it.
A word of advice, however.
For Hitch to work effectively in real-life situations, you will need to have your GPS turned on at all times.
Most people won't have a problem with that, I guess.
If it is off, Hitch will ask if it can be turned on during the registration process.
Again, you don't have to if you don't want to but there are times you will need it on for the app to work properly.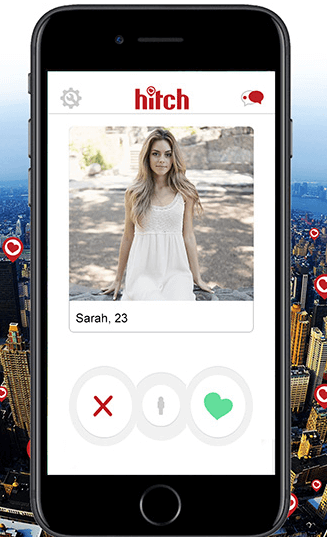 While Hitch is all about helping to make meaningful connections, the profiles, something that you'd think can be utilized in that regard, aren't packed with information.
I guess that's true of many dating apps, where Tinder-style swiping is involved.
Most of the information needed for the profile is taken during the registration process and from your Facebook profile.
Of course, you can upload more profile pictures which is something that most users have done, so I suggest you do too.
You will notice when looking at the profile of other users, Hitch has a few added highlights that you don't see on other dating apps.
For one, you can see how popular someone is by how many views their profile has had.
Each user also gets a reputation score displayed on their profile.
The high the score, the more other users have approved of them after meeting up.
Both of these are useful, especially reputation.
Finding your way around the app
If you've used a dating app before, there is nothing about Hitch that will trip you up at all.
It really is just so easy to use.
Take some time to click on the various icons to help find your way around.
And it's all visual, so you know that the chat bubble is going to be where you find your messages, both those you've received and those you've sent.
You will notice a few things that are different too.
The most important of these is the check-in function.
This is what Hitch is all about and we are going to see how that all operates now.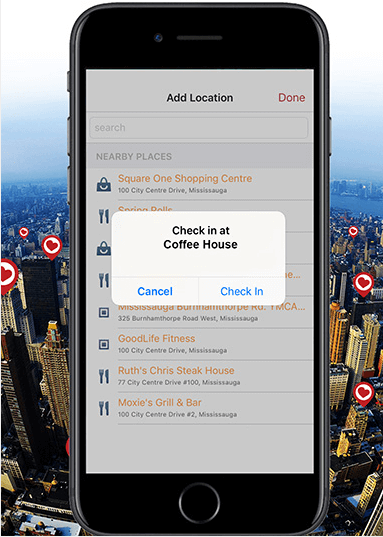 A dating app is only effective if it can turn up the right kind of matches for you, those where compatibility is the keyword.
While that's true, Hitch operates a little differently as you probably have come to see by now.
So what's the deal here?
How exactly does Hitch Dating work and how can be effective?
Well, here it's all about meaningful connections.
And to do that, Hitch wants to help you meet others face to face.
For many dating apps, people connect but through the app.
Eventually, they might meet up.
Hitch encourages that from the get-go while still working as a dating app in the traditional sense.
Let me explain what I mean.
How does

Hitch Dating

work?
Ok, so we've talked about the check-in option on Hitch.
This is one of the fundamental things that makes Hitch a little different.
Say you go to your local coffee shop, or the pub down the street, or even a nightclub.
What you would then do is use the check-in feature to tell Hitch that you are at that specific location.
Through GPS, Hitch now keeps a record for that venue and the fact that you are there which is kind of similar to the way that Google Maps tracks your movement.
When you leave, Hitch knows, thanks to the GPS.
Obviously, everyone who has downloaded Hitch will do the same thing.
So if another Hitch Dating user comes to that coffee shop, pub or club, and checks in, you will be able to see on the app that they have done so.
If they have a profile picture, you may be able to pick them out in the crowd and if you are brave enough, head on over to start chatting.
You see – meaningful connections!
If you'd like to connect on Hitch first, this is when it becomes like a more traditional dating app.
For example, if there is another Hitch user in the venue with you, you can then view their profile and also either skip on them or like them.
There's that similarity with other dating apps, right?
If you like them and they like you back, a mutual matchup has occurred.
As soon as that happens, you can then start messaging each other and see what happens from there.
So you probably wondering if you can only check in to your current location.
No, you can check-in at other locations that you've been to or set up through the app.
You can also search for other Hitch users by distance as well.
So you have plenty of options in finding matchups, that's for sure.
And of course, you can set parameters in terms of what you are looking for in potential users, for example, your preferred gender and age range.
We've already identified how you can chat with other users.
And that's if you match up with them.
As soon as you get a matchup the app will notify you and you can then start messaging each other.
If you'd like to become a premium member on Hitch Dating, well then you can message other users as well.
They might not be able to reply but at least, you can tell them you have liked their profile and if they do so in return, it's a mutual matchup.
And that means that they can then send you messages as well.
So let's look at some features of the app, some are for those with premium membership and others are for all users but key nonetheless.
No matter the fact that Hitch Dating says it is different from most dating apps (and it is), it wouldn't get very far if it didn't have some form of messaging platform, right?
As a free user, we've already seen that matching up with others allows for open channels of communication.
But the one big feature of membership for me is the fact that you can message anyone you like, no matchups are needed.
And that's pretty useful on any dating app, not just one that's trying to be a little different.
Ok so it's not a membership feature but it is certainly one that is key to how the Hitch online works.
And it's the feature that makes Hitch Dating different from other dating apps.
While you can meet other users in other ways, this is the primary idea behind the app.
So when you go to a venue, you should always check in with the app and acknowledge you are there.
Hitch will alert you to other users of the app that are there with you as long as they meet your parameters, for example, the gender you want to match up with and the age range you set.
Topics are another area where Hitch differs from other dating apps.
Basically, other users (and yourself of course), are free to start conversations about anything you find interesting.
You can view topics for free and comment on them too.
These topics didn't seem to be something that users participated in that often, however.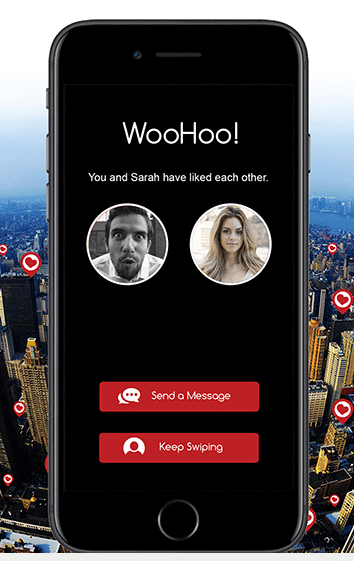 Hitch doesn't have very many significant extras for paying users.
And that's why their pricing is a little overboard for me.
There are three different packages available: one month, three months, and six months.
Here's a breakdown:
1-month: $43.65
3-months: $90.10 ($30.00 per month)
6-months: $160.20 ($26.70 per month)
That's some steep pricing, especially for an app that doesn't have a massive user base to start with.
Also, considering that the only real key feature for premium members is messaging and you can see that Hitch is overpriced in my book.
Obviously, if you are going to try it out, it may make sense to bite the bullet and pay $90.10 for three months.
That gives a saving of $13.65 per month over the 30-day option and by the end of that period, you will know if Hitch is something that can work for you or not.
But only jump into membership if you've tried Hitch out and seen that there are other users near your location.
Strangely, there is no credit card option to pay for Hitch Dating.
You will have to pay through your cellphone service provider's account.


Conclusion And Overall Rating
There are many good things to say about Hitch.
And what the creators of the app are trying to do is admirable.
All dating apps are much the same and Hitch is trying to be a little different.
Ultimately, that can only work if people think being different is necessary for a dating app.
Clearly, some have but Hitch clearly doesn't have the kind of user numbers that you are going to find with other more established apps like Tinder, for example.
Whether Hitch can work for you is going to depend on just how many users you can find near your location.
And that's going to be different for everybody.
If you live in a huge city in the United States, it shouldn't be a problem.
Live in a small country town and you probably can guess that Hitch isn't the app you are going to find love with.
The great thing is that with a free download and a Facebook account, you can at least give Hitch a try.
And while Hitch premium membership is significantly overpriced, I feel, if you do find users near your location, you can make a good go of finding love without paying for it.
So let's reveal the overall rating we've given Hitch Dating.
It scores 2.5 out of 5.
It's a great concept, but sadly it needs more users… and cheaper membership.
Over a review period of many weeks, the Onlineforlove team tried out the Hitch Dating app.
Our review approach saw our team give a star rating for critical aspects of the site as an online dating portal.
Our evaluation process took into account the following: the size of the userbase, key features offered, pricing, ease of use, and success rate.