Unfortunately, a lot of people today feel like they can't find a partner who will spend quality time with them. This day and age are marked by a constant rushing of everything and everyone.
The only goal seems to be to reach from point A to point B in the path of success and career, without really worrying about our health or personal lives.
That being said, people today are also feeling a lot more lonely than before. It feels as though finding a significant other is close to impossible, but what if we told you that it doesn't really have to be that way?
Let this Fitness Singles Review help you discover a new way of finding a potential partner while staying healthy.
OFL Top Recommendations based on 100,000+ Survey

"Serious Relationships"
"Discreet Hookups"
"Best Course for Men"
"Quick Flings"
"Normal Hookups"
"Our Quiz"
Is your dating app giving you the best chance for success?
Make sure to take our online dating site/app quiz to find out.
People who follow our dating site suggestions have on average 2 more dates per month.
Fitness Singles Review in Video Form
Audio (podcast) form for those of you on the go
About Fitness singles

Fitness singles is an online dating community where the biggest focus is the active lifestyle od people living in USA, Canada, United Kingdom, Australia, Ireland, or New Zealand.
It should be noted that this website isn't really only meant for people who are looking strictly for a date, but is also known and advertised as the place to go if you happen to be searching for a workout partner or some friends that you can exercise with.
If you are a fitness or sports enthusiast this could be your go to. Fitness partners is secure, lively and private place where you could potentially meet some fun and fit singles!
The ultimate mission of this website isn't just to match you with anybody who comes randomly, but to focus on you and the active lifestyle that you chose for yourself and still help you find somebody to share with the joys and highs of working out and being determined to reach your goals.
Fitness Singles is basically smart matchmaking based on the information that you provide about you and your interests.
This website and their extensive list of detailed categories and features will help you determine what exactly you're interested in and then find somebody for you who fits into the description that you gave.
Finding a partner for your fitness journey has never been easier!
Features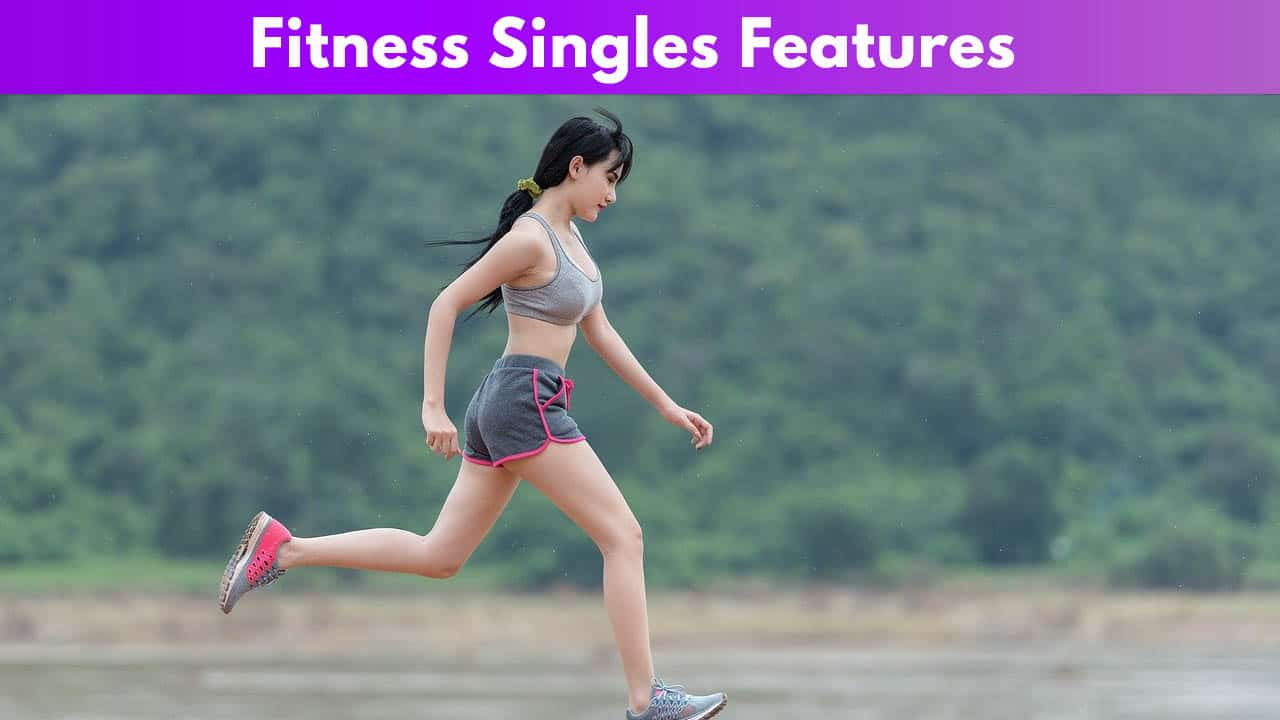 First and foremost, this website was made for people who have a passion for fitness, so it's definitely safe to say that everything is oriented around that.
The interface of the platform is extremely user-friendly and simple. That is really important because it's meant to be a place for people of all ages above 18 who are interested in finding love and happiness, or just plain good friendship and somebody to motivate them in their active pursuits.
As well as that, the point is to also make the whole (sometimes stressful) process of finding your new soul mate way easier, fun and accessible!
That being said, this website is made up of a different fit of features and options, like for example:
More selective profiles
Better search capabilities
Simple registration process
Focused search for your matches
Having a personal profile that you can fill out
Making an account on the platform is free, and with it you can create a profile, search for matches, view other people's profiles and view matches and connections
Having a membership will get you an option to send your matches private messages and even to have a private photo gallery
Special feature: top 25 most popular male and female members
Another special feature: Show Interest – this way you can select someone that you're interested in and send them short messages
Customer support
Safety and security
Sign-up process and first steps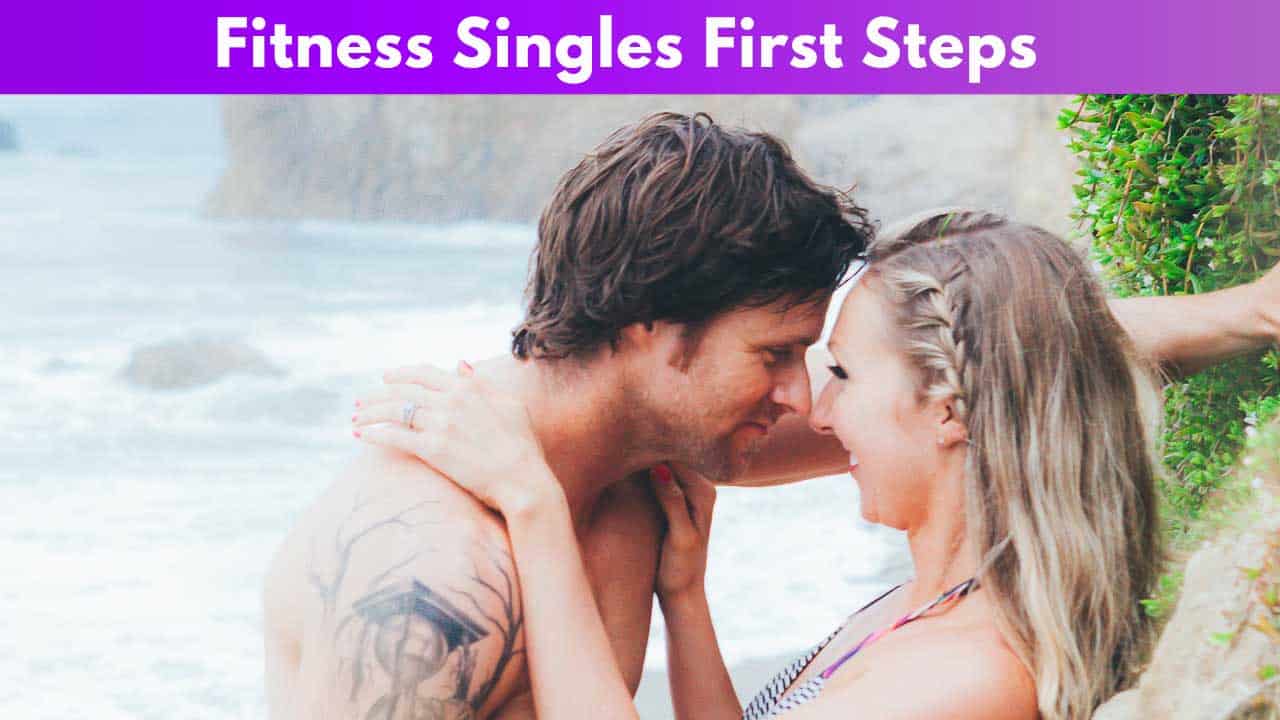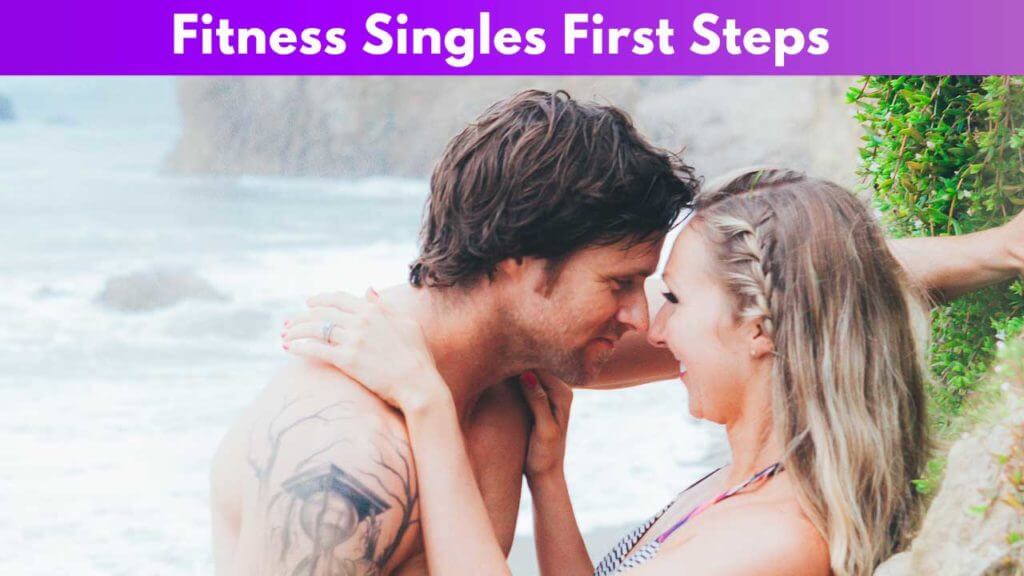 Signing up as a part of this big online dating community is simple and efficient. As always, this process also starts with basic and uncomplicated data.
First, you are greeted with a small select box on the home page of the platform, where you choose your gender and then the gender that you are interested in.
Then you choose the age that you would like your significant other to be. That number sits somewhere between two numbers of your choice.
After that, you fill out your birthday so that people can know your age and also because you have to be over 18 years of age to have access to this website.
OFL Top Recommendations based on 100,000+ Survey

"Serious Relationships"
"Discreet Hookups"
"Best Course for Men"
"Quick Flings"
"Normal Hookups"
"Our Quiz"
After that you continue to sign up with a valid email address, choose your new username and password and then complete the ordeal by filling out a section with your personal information.
Of course, there are parts of this section that can be left empty, that is to say, you can choose not to fill them out and settle for a "rather not say" option.
The most important part of this whole platform is fitness, so the next step is to choose your favorite physical activities from an extensive list that is provided. There is everything from yoga to bodybuilding, cricket to sailing, ultimate Frisbee to netball.
Then you choose your level of proficiency in these fields, and this is where it's important to be honest, as you don't really want to be matched with somebody who is so much better than you at something that it de-motivates you.
Last but not least, you post a high-resolution profile picture and maybe even write a short biography, which is optional. And you're ready to go!
Pros and cons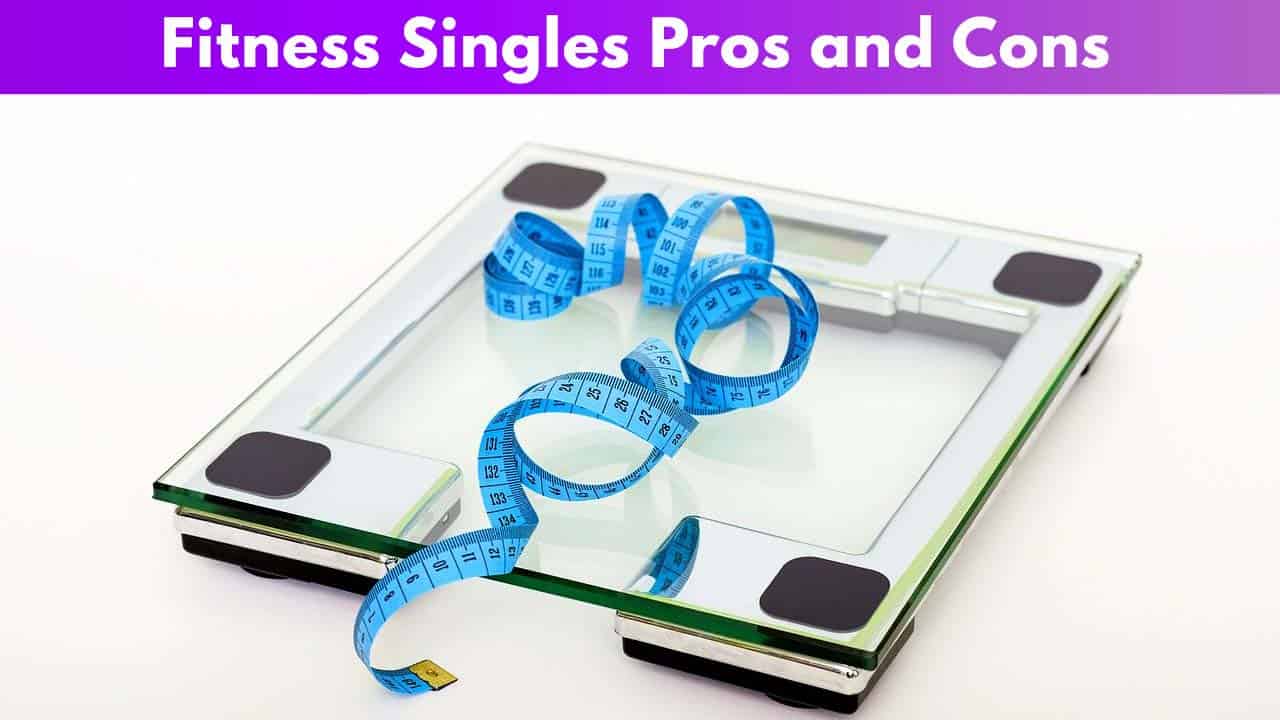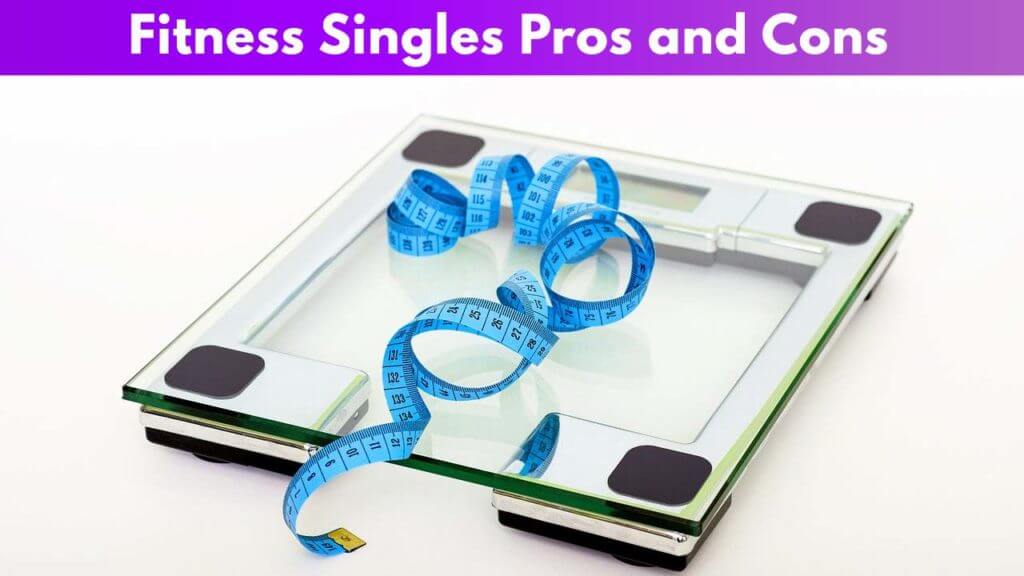 You can find a lot of pros and cons in a dating website, as a lot of them are made in a very shallow way, without really thinking about the end result and the happiness of the customers.
However, this website claims to be different because it doesn't only connect people based on their location or age, but on their lifestyle.
The pros in this case are:
Focused browsing for somebody who has the same lifestyle as you
Simple layout and design makes it easy to navigate
The possibility of using the platform for free (but there are more advantages with a paid membership)
Customer support
The focus on safety
Successful dating stories that you can find on the website
You can receive notifications via the registered phone number
Impressive. However, there are also a lot of immediately visible cons:
Having to pay for a membership in order to send other people messages
Other limited features for non-paying members
An app that you can download on your phone doesn't exist
Not really affordable for a lot of people
Fitness singles mobile app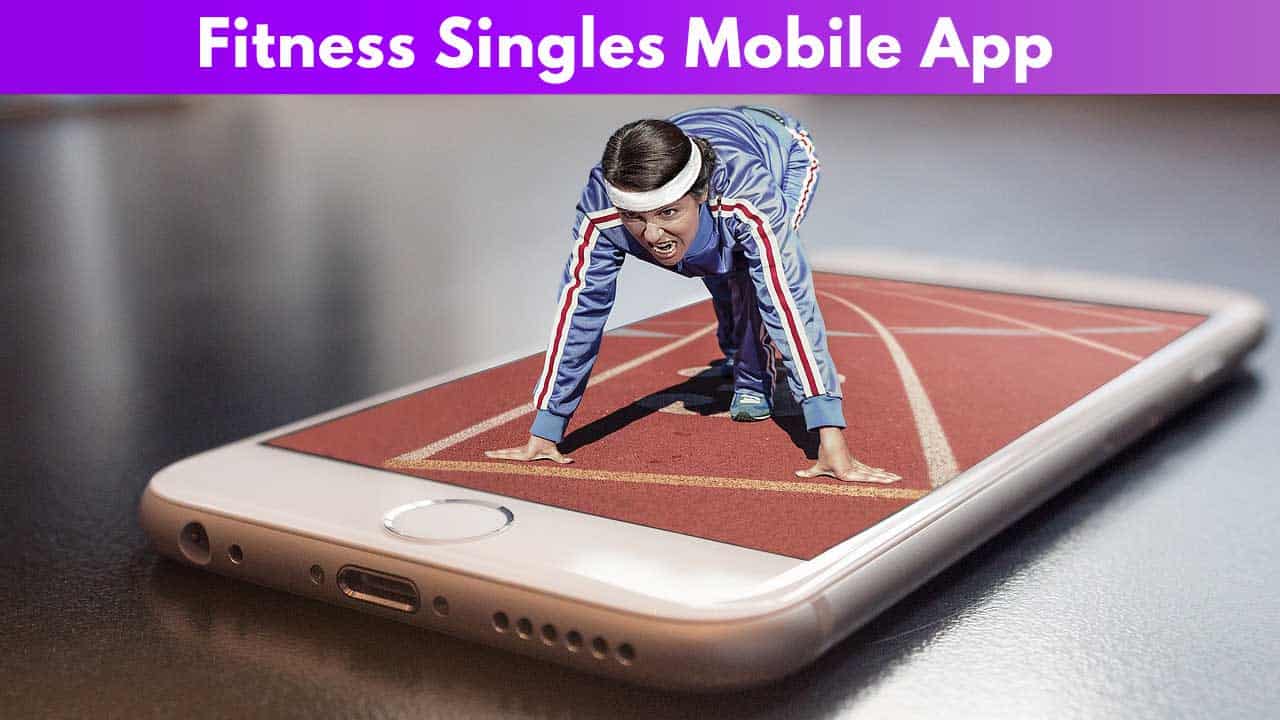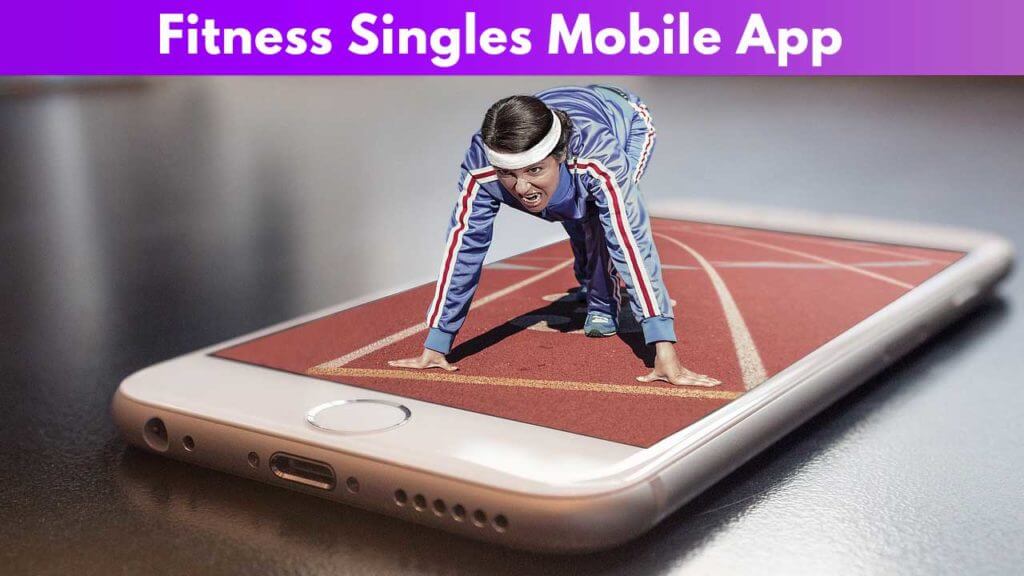 As mentioned above in the cons section, this website, quite unbelievably, does not have a corresponding mobile app. This is a complete slip-up and nothing to be really proud of.
Their whole aesthetic is inspired by simplicity and minimalism, but that doesn't mean that an app can't do that too. An app might even make everything easier.
In this day an age where almost everybody has phone with a system smart enough to support an app, the thought of a website without an app is unimaginable. People are more likely to search for something on their phones, and that should be made easier by giving them an option to download an app.
This absolutely has to be the biggest con of this platform!
Demographic makeup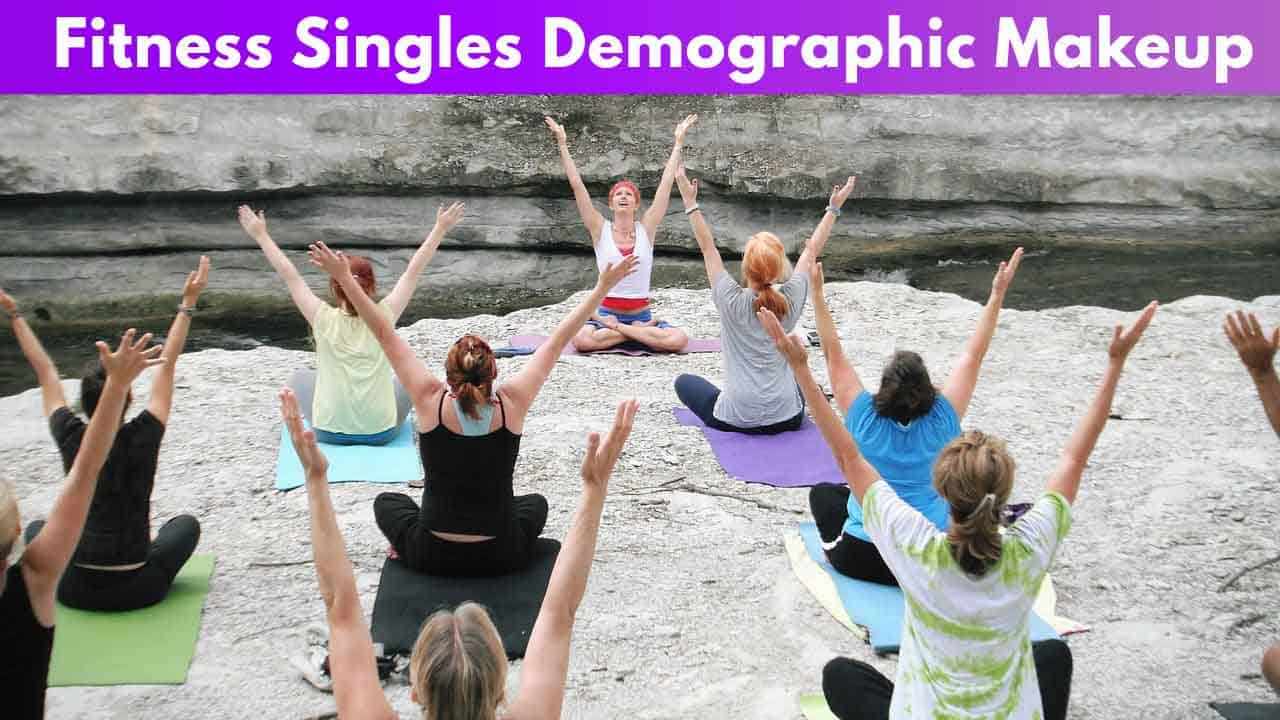 Undoubtedly, the focus of this platform on fitness and such a simple yet reassuring look and feel of the website is what makes it to be such a good meeting place for an estimated number of over 2.000.000 people.
The age groups differ a lot. That is mainly because fitness isn't something that is necessarily tied to people of a certain age. Fitness and physical activity, in general, are things that you can enjoy no matter how old you are.
That is why there are users on the websites who are even in their 50's, still searching for the person who is going to be either their one and only, or who will make for a great friendship.
All that being said, when it comes to people who visit the website we can see a clear attribute that connects most of them. They live in English speaking countries. Fitness singles was made for such people, but there are still visits from countries where the native language isn't English. Here are some of the stats:
Unites States 72.33%
Canada 14.34%
United Kingdom 10.35%
Australia 1.27%
Germany 0.47%
Here you can see that the absolute biggest number of the customers comes from the United States of America, but it's also important to note that the site stats show visits from even 247 more countries.
Pricing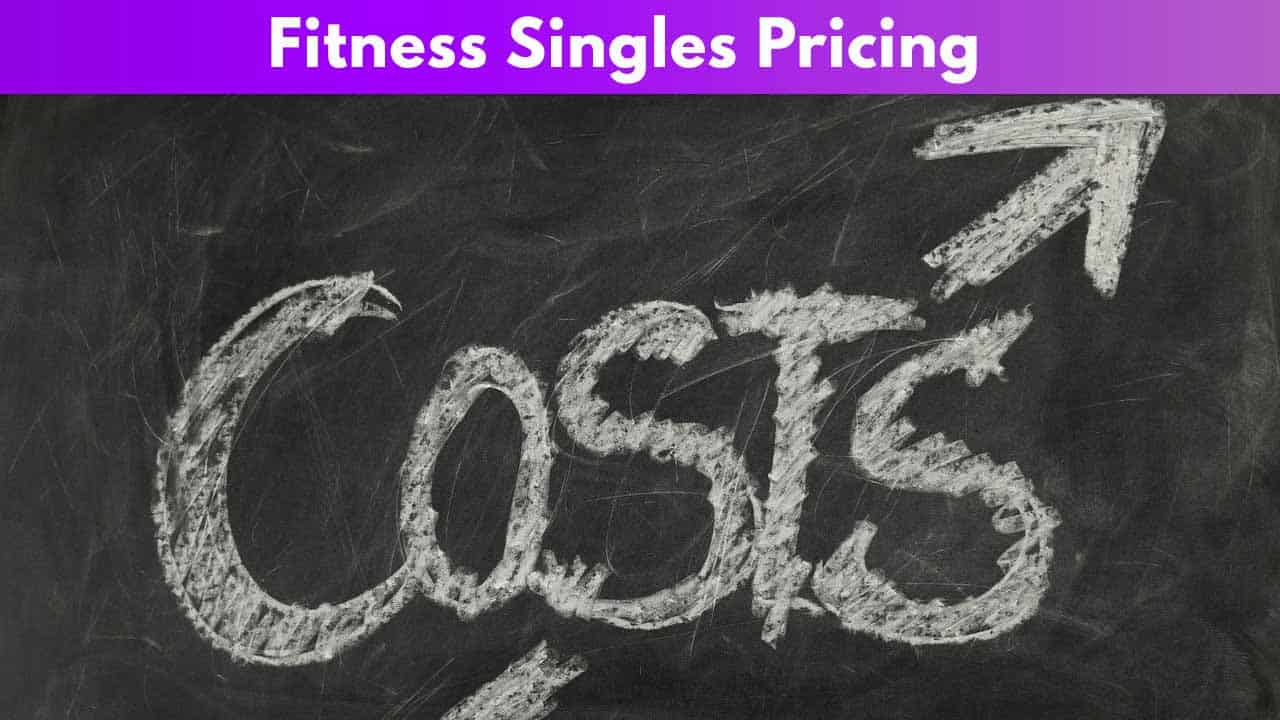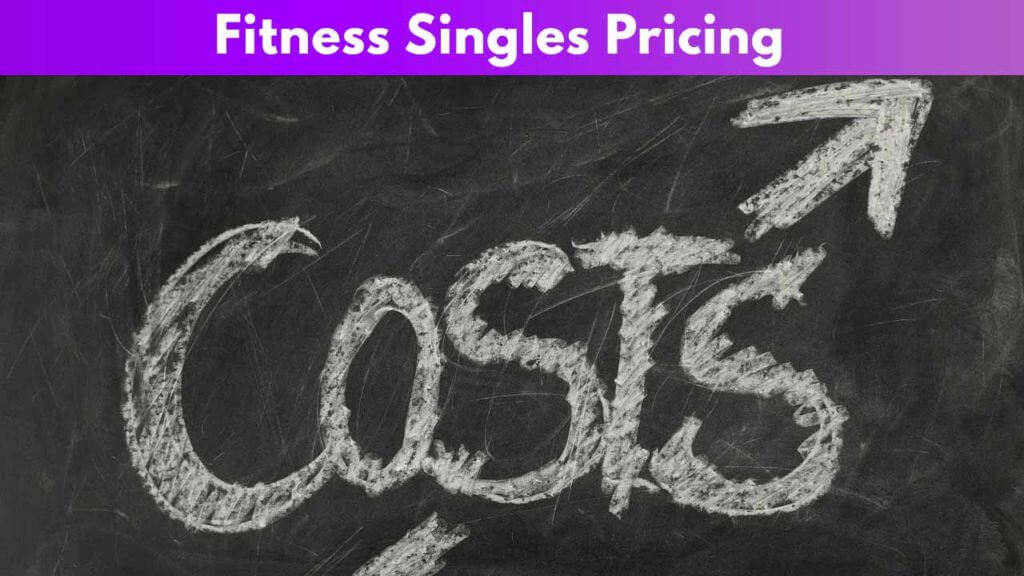 As mentioned above, and as it is with a lot of matchmaking platforms, you could actually sign up for free. That would include a personalized profile, ability to search for matches, view other people's profiles and the matches and connections.
However, all of this doesn't really mean a lot if you don't have available messaging. Which you don't, unless you pay for a membership that grants you with that ability.
Another thing that might come in handy and that you can get with a premium membership is a private photo gallery.
When it comes to cost, this is arguably a platform that you have to invest in if you want to absolutely use all of its resources. The current prices of Fitness singles memberships look something like this:
1 month : $39,99 / a month
3 months : $21.99 / a month (total $65.97)
6 months : $14.99 / a month (total $89.94)
12 months : $9.99 / a month (total $119.88)
Because these prices can be so hefty, we suggest you try the free version first, to see if you like the whole concept of the website. If you do enjoy it, upgrading from a free program to the membership is very easily done.
The Chances of Having Success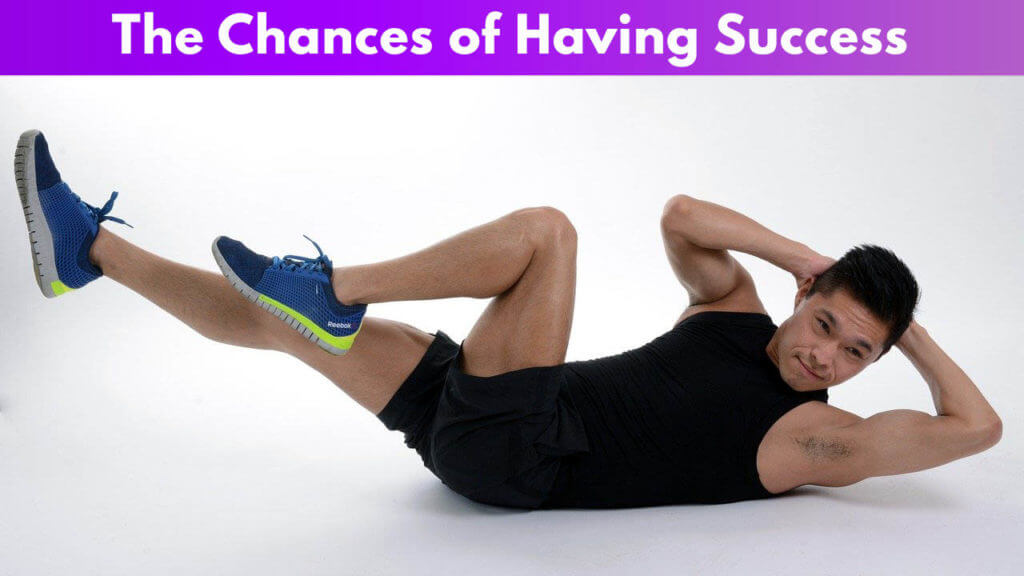 By the same token, this website does have a page dedicated to all the successful relationship that started and blossomed right there. It's called Dating Success Stories and you can find it in the bottom part of the page.
However, these stories were sent in via email to the website, so that people can let them know that it's working. That, of course, could mean that not everybody who's in a happy relationship now thanks to Fitness singles is immediately rushing to send them an email.
It could also mean that people who sent in an email aren't as happy anymore, but for the sake of it we will look at these with optimism.
The page is filled with pictures and texts of happy couples smiling together. Most of the pictures seem to be taken during a wedding, so it's safe to assume that there are very high chances of you finding your luck on this platform if you just keep looking.
Overall rating based on Fitness Singles Review
My rating verdict for this Fitness Singles is:

Signing up – 4.6/5
Communication – 2/5
Search filters – 3.5/5
Ease of use – 4.5/5
Customer service – 4.7/5
Safety and Anti-Scam – 4.9/5
Number of members – 3.5/5
Overall Rating – 4/5
If you belong to a group of active individuals or are really into fitness and activity, you should sign up for this website. It's simple and easy to use and in return, you'll get a chance to find somebody who shares the same interest when it comes to activity as you do.
That somebody could turn out to be either your friend or something even closer, but the important thing is that you are both interested and willing to participate in working out and motivating each other.
Some slight problems that you may encounter while signing-up can be a bummer. You will be faced with restrictions and your profile will need to wait for the seal of the approval. However, this shouldn't bother you as that's a point for security.
If they're checking your account so minutely, they will also do that to others, some who might mean harm.
We wish you the best of luck at using this website to find someone who matches your fitness wishes!