Want to give a shot to online dating, but you don't want to be bothered by numbers of potential dates that never pull trough?
Want to try something other than the mainstream?
Want to try something refined, above average?
Something, let's say, Luxy?
OFL exclusive offers - Check all of them

"Serious Relationships"
"Discreet Hookups"
"Best Course"
"Quick Flings"
"Normal Hookups"
"Our Quiz"
Stay tuned to discover a full Luxy review including the answers to the most frequent questions regarding the site.
Here it comes!
Is your dating app giving you the best chance for success?
Make sure to take our online dating site/app quiz to find out.
People who follow our dating site suggestions have on average 2 more dates per month.
Luxy Review in Video Form
Audio (podcast) form for those of you on the go
Ratings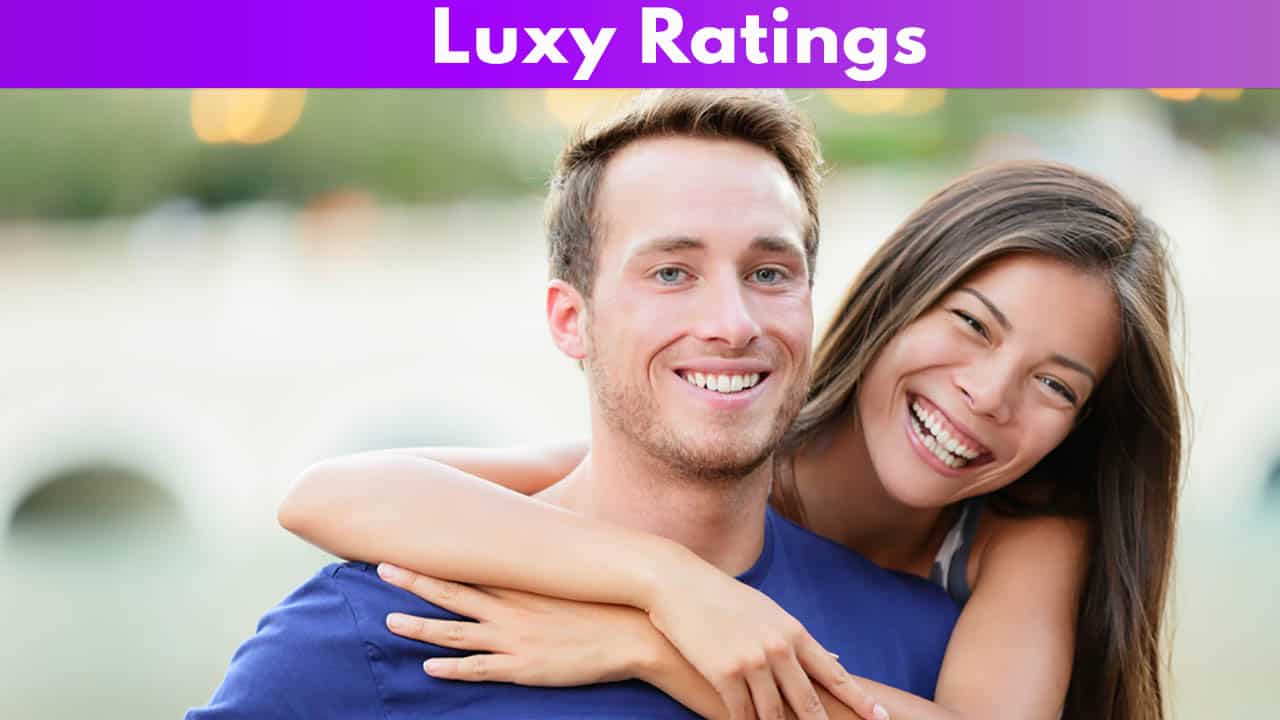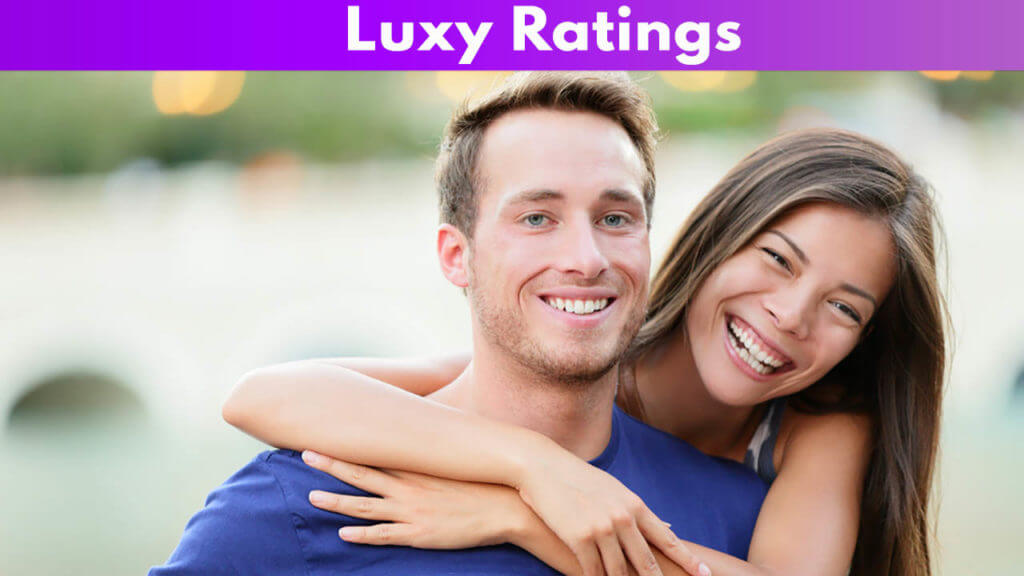 Effectiveness – 4/5
OFL exclusive offers - Check all of them

"Serious Relationships"
"Discreet Hookups"
"Best Course"
"Quick Flings"
"Normal Hookups"
"Our Quiz"
Features – 4/5
Ease-of-use – 5/5
Price – 4/5
Pros
Like Tinder, but the poor people are filtered out
Vast database of wealthy people
No "sugar" dating
Verified profiles

Cons
The millionaires' dating site, not for "commoners"
You need to be based in large populated areas to find matches
The vouching process can go awry even if you are moneyed enough
Who is it For/Demographic Make-up?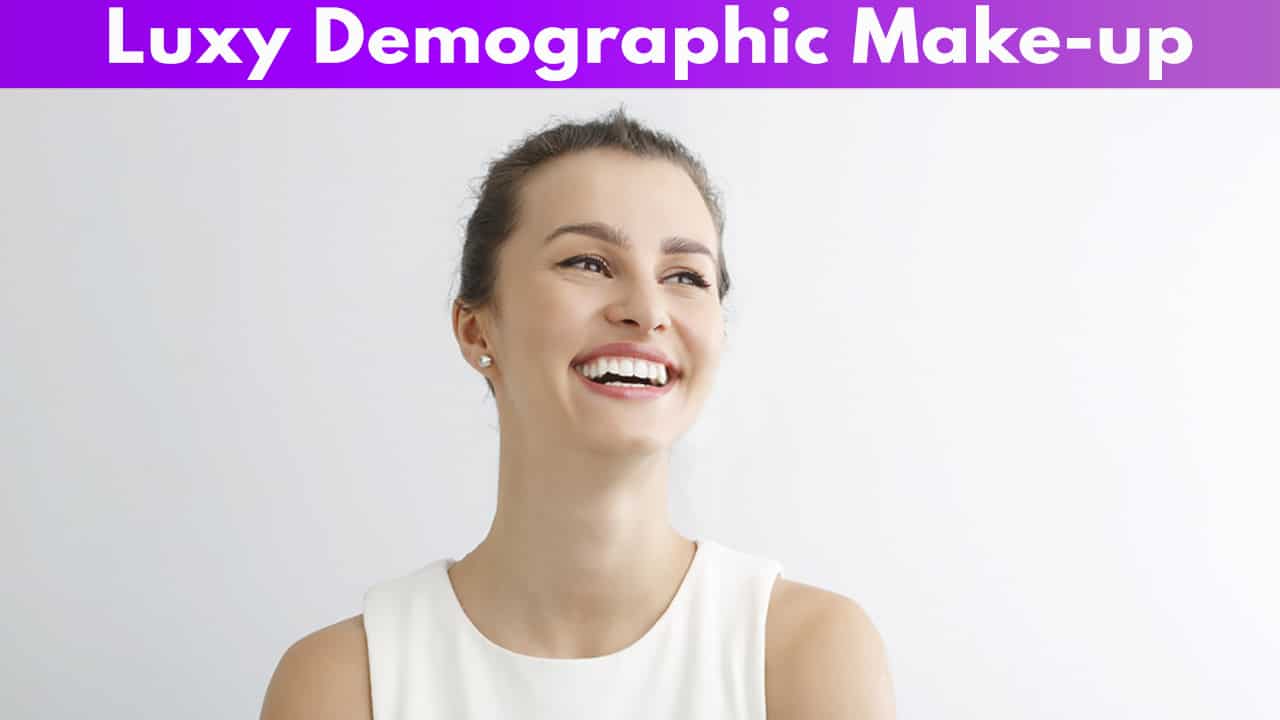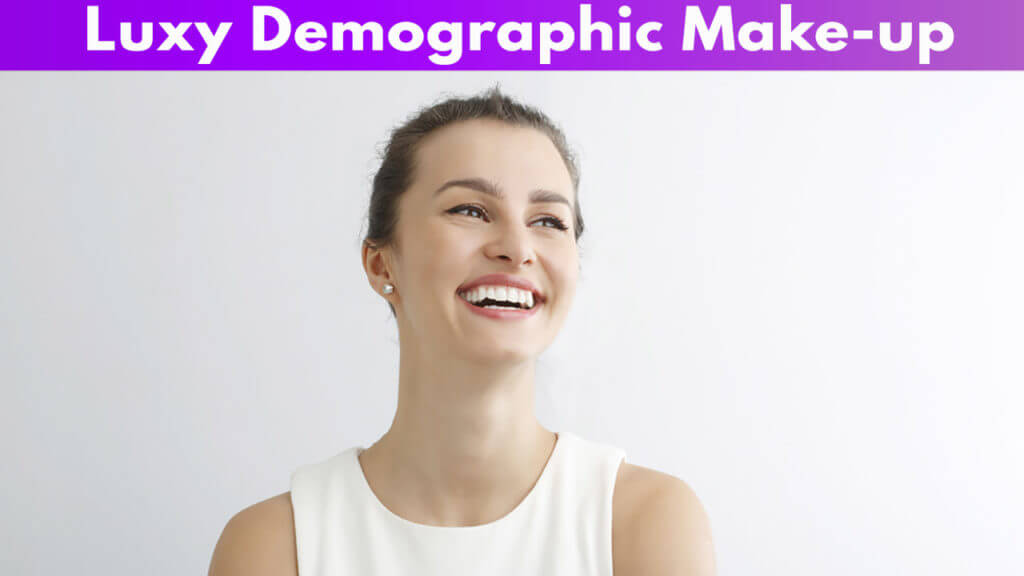 Connect With The Successful & Attractive
This short intro line that Luxy features on their homepage tells you all you need to know about the demographics of the site.
Namely, sophisticated, successful and people of quality are the ones that can become esteemed members of this dating website.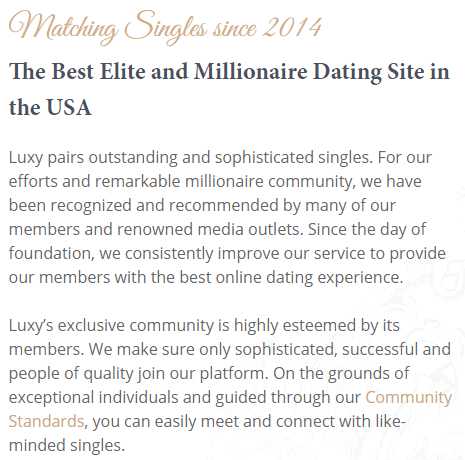 In numbers, that means that the majority of members have reported their income to be higher than half a million per month.

If you are now thinking to go find a sugar daddy or a sugar mommy here, don't do that. Chances are you won't be allowed to register on website and even if you do, your attempt will be seen right through and you will be banned.
The site does not support "sugar" dating in any of its forms and they even discourage such attempts from the start having in mind that they feature such notice on their homepage.

Otherwise, in the members' structure, you will find more women than men distributed across various age groups.
Still, the highest number of members falls under the age group 35-44 years old, with women being way too predominant in this age group.
The site database includes almost a million members in total, while 250,000 out of these are from the USA.
The site also supports international dating as well as the possibility of gay dating, so they offer a full scope of dating options to their users.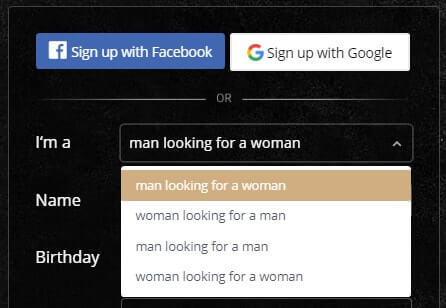 Effectiveness
Does it serve the purpose? is just one of the questions about any dating options.
So, how does Luxy fare in terms of effectiveness? The following subheadings shall give us the right answer to this.
1. How does it work for your target group?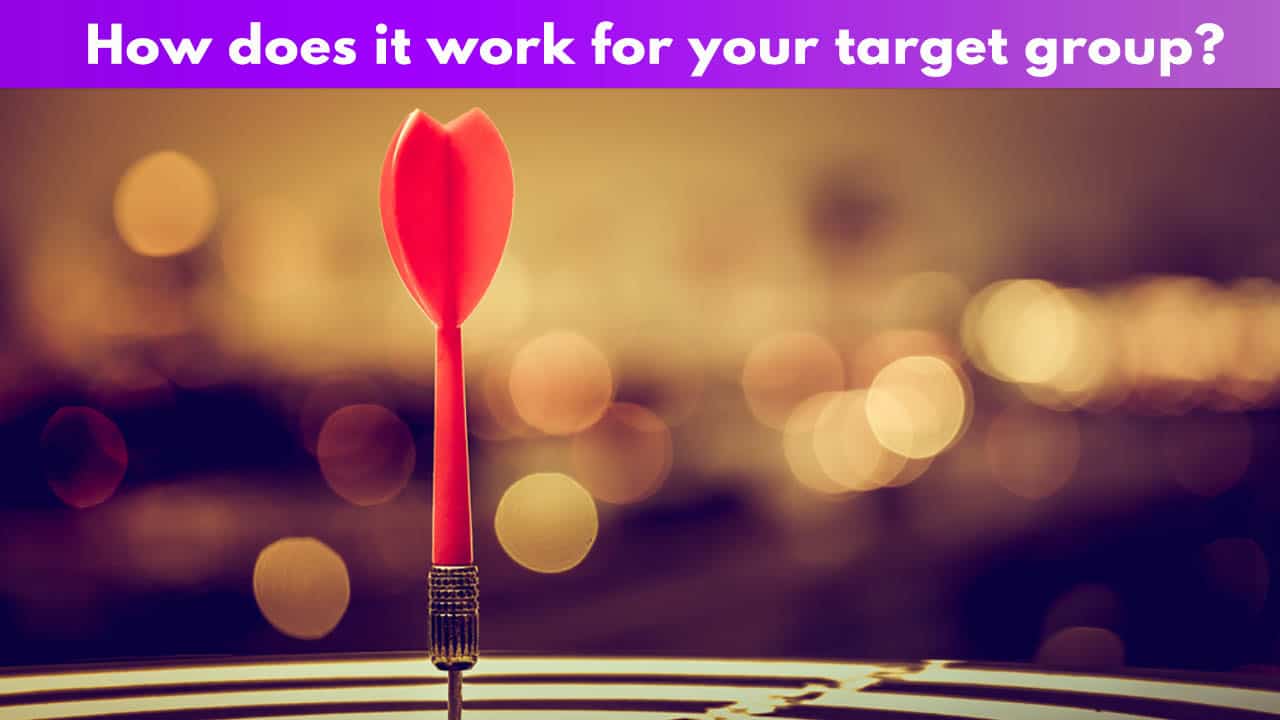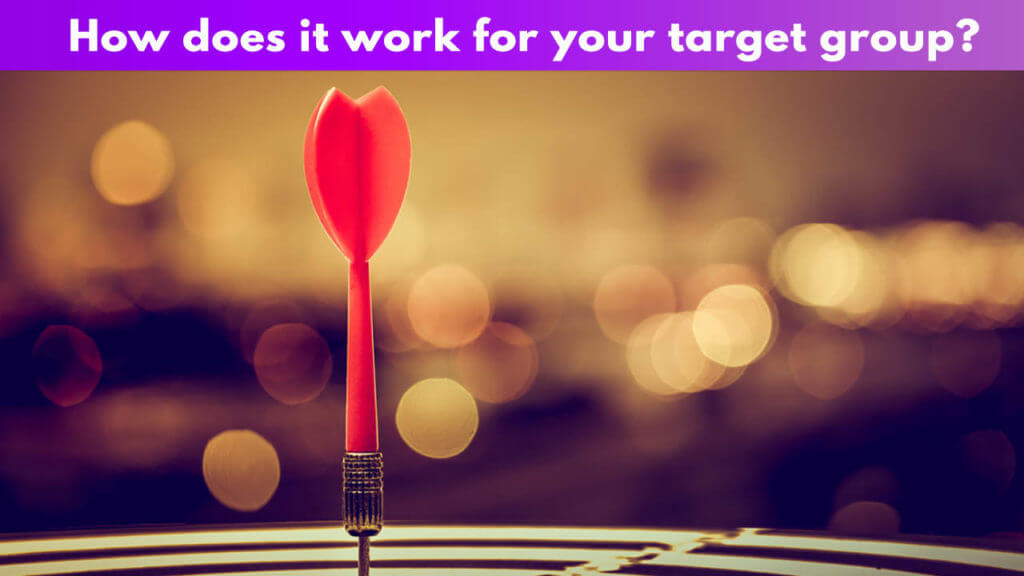 If you've become a Luxy member, your target group must be the well-off sophisticated singles who can share your lifestyle.
The idea behind is to have more or less equal partners where neither is dependent on the other side to provide for life.
So, to find someone here, you need to be an equal match first in terms of income and then to match through the site.
Once you are officially a member, you can get in touch with other members (for free) and try your luck. Upon successful registration, you will see immediately the list of people who are online and you can text them or you can employ the search filter to see who else is there.
So, whoever that your target is, you just need to get in touch and dazzle them with your charm.
The numbers (wealth) is irrelevant since chances are that the person on the other side earns more than you do. And, you should be OK with that.
2. How to make contacts?
Although this is luxury dating we are talking about, you can contact other members even without the Black (i.e. premium) membership.
So, even if you just came to "look around", Luxy will let you try your luck in finding a date without having to pay for the premium upgrade.
Besides sending a regular text message to the person of your liking, you can even send them a rose which is also done for free. You can also send a whole bouquet, but this is a feature you have to pay for.
Interestingly, ladies are quicker than men to send a rose to someone they like (way to go, ladies!).
Of course, once you upgrade to Black membership, you will gain access to other options as well that will make it even more interesting to get in touch with someone. With such membership, you skip all the trifles such as matching and you are allowed to send Black messages to anyone you want.
Alongside sending the messages and roses, you can also like someone's profile photo or go to Play section and hit like on a member. When they like you back, you become an instant match and then you can proceed to chat rooms, etc.
3. Chances of Success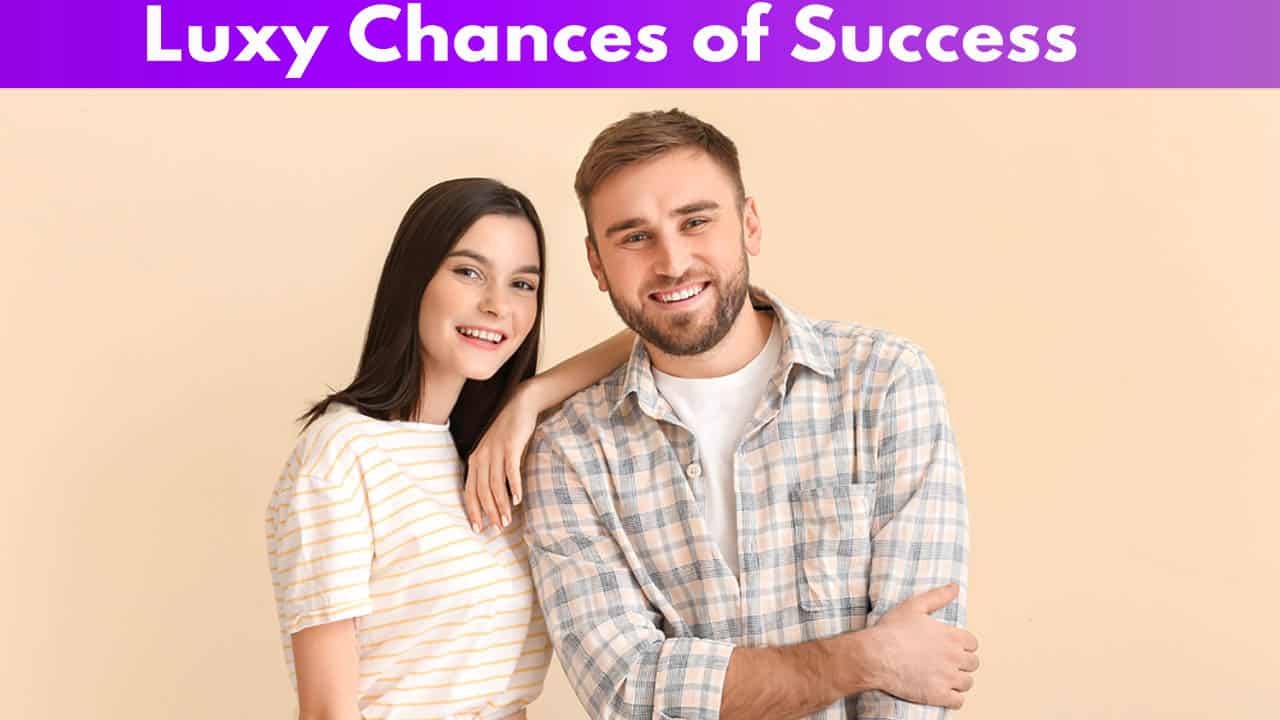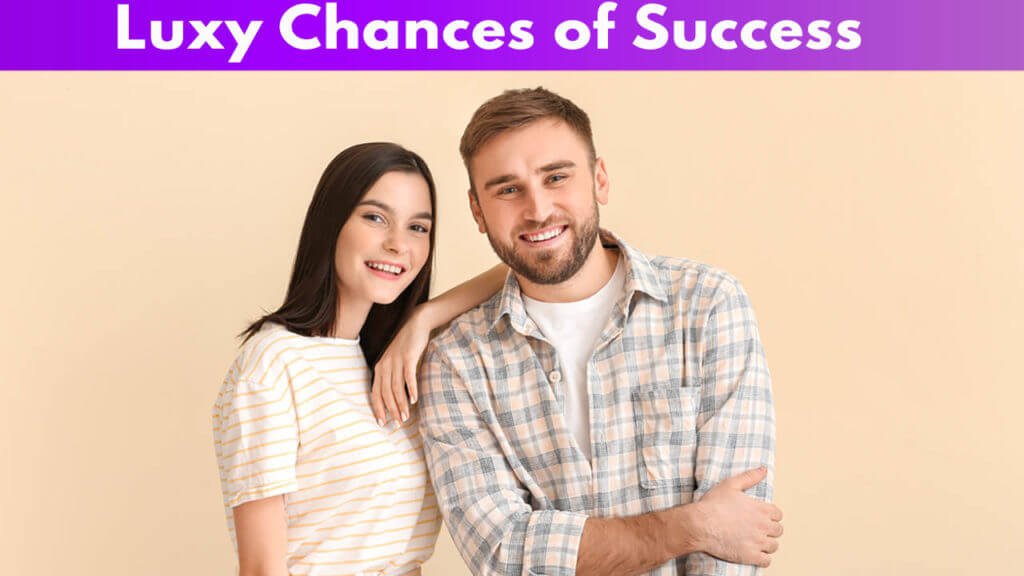 Knowing all this, it's natural to wonder what your chances of success are once you opt for Luxy.
Let me say this – your chances must be pretty high.
Those who come to Luxy, they come from a simple reason. They are busy, successful individuals who need a bit of romance in their life.

They don't want to be bothered by those who are not their peers and who will not understand the business side of their life.
So, if you are aware that the other person has other things to focus on and that you are there to be their support who is not endangered by the money they make, your chances of success will be soaring high.
People who come here have neither the time nor the desire to play games. This is serious adults we are talking about who take dating as a partnership.
Key Features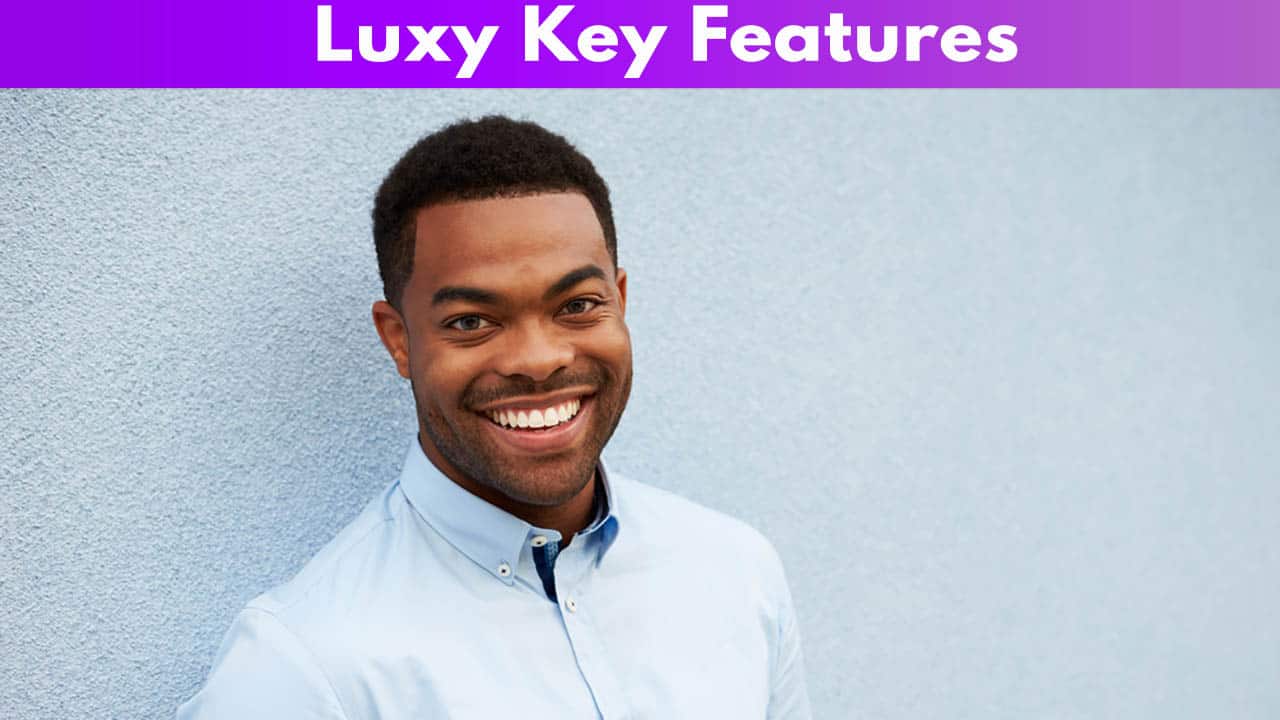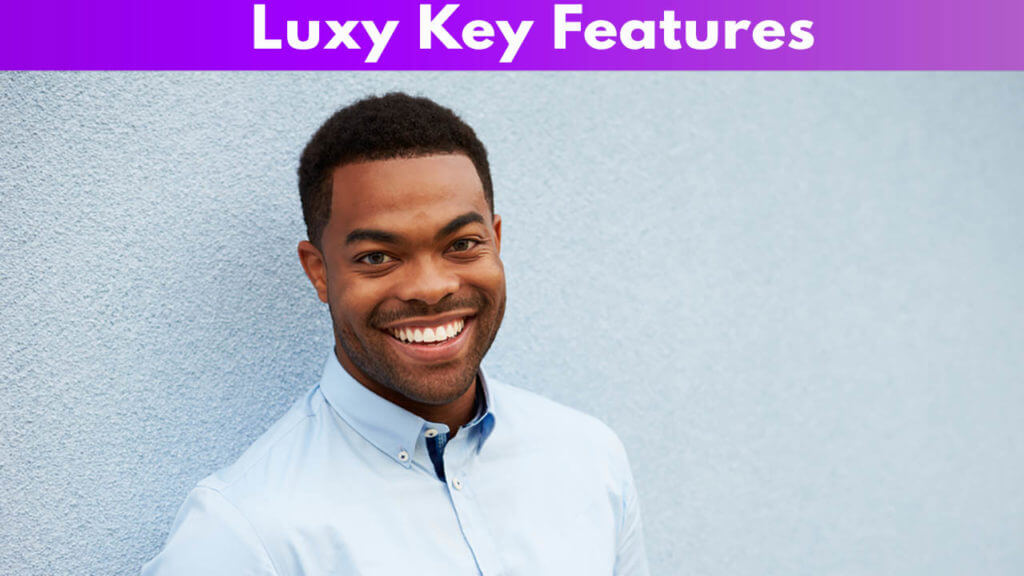 Now that your attention is completely focused on Luxy dating, let us go through some of the key features that distinguish it from the other dating websites.
Obviously, the first and main difference is that this is not a dating site for everyone. As harsh and discriminatory and snobbish as it may sound, this is a website where you will be accepted only if you have a high income to report.
Otherwise, Luxy will be a waste of time for you.
Other than this difference, here are some of the features that will make your dating experience on Luxy all the more interesting.
1. Search by Location
Although it doesn't sound interesting all that much this feature, however simple, will help you in limiting your search to the desired location.
Without it, you will see online members who can be from different continents. In general, this is not so bad, but if you'd prefer to date within your country/city, that's where the Search by Location comes in.
2. Vouching Process
The vouching process is such kind of process where you need to wait for a maximum of 24 hours while the other members approve you as a new member.
While you wait, you can complete your profile by adding photos or the famous fashion, car, perfumes or any other brands you like, use, work with, etc.
Just so you know, you can skip this step if you immediately go for the Black membership upon registration.
3. Who Viewed my Profile
Ahh, the curiosity!
Luxy is one of such websites that allows you to check which other members viewed your profiles, so you can satisfy your curiosity in the first place.
It's always great to know when somebody takes an interest in you.
And besides, if you like who you see, you can make contact and see where it goes.
4. Who Likes Me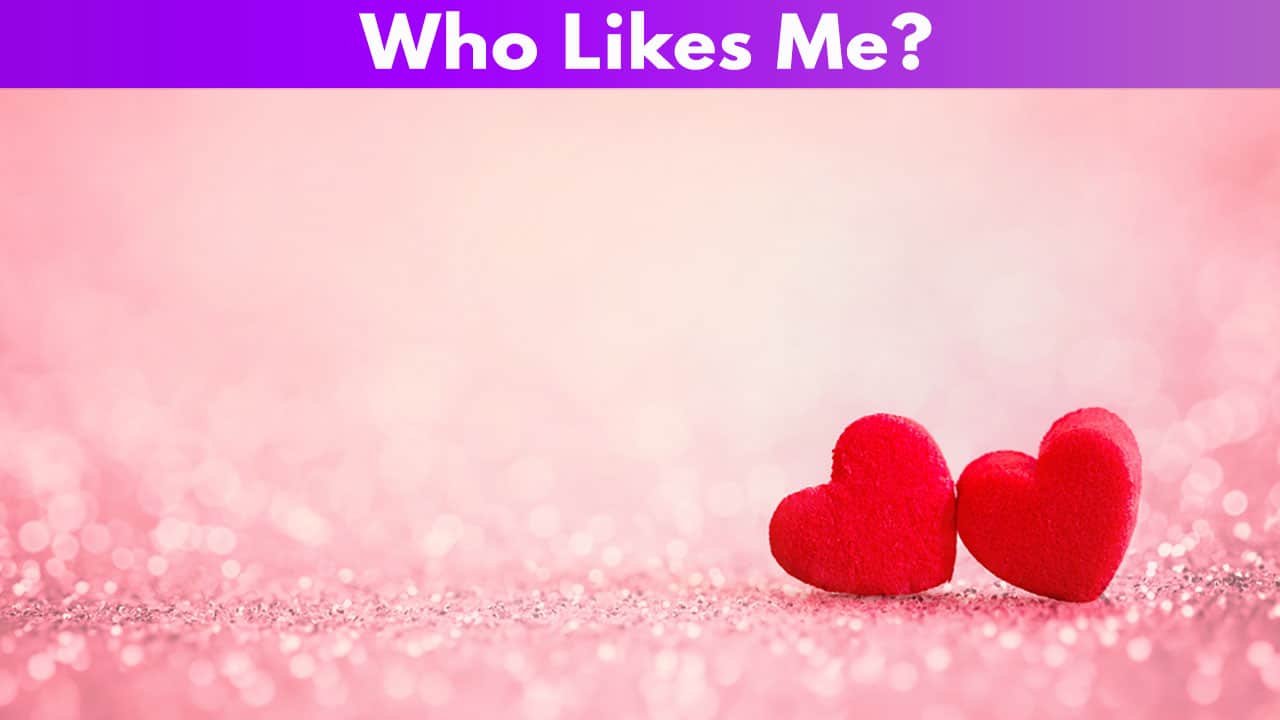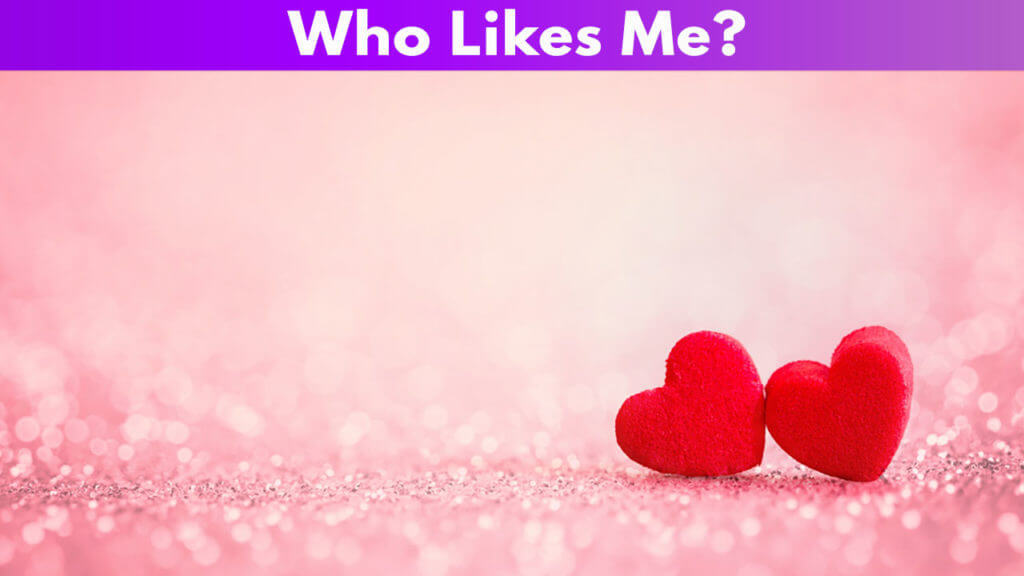 This might be an even better option than the previous one.
Knowing who likes is you is always better than knowing who merely looks at your profile (the reason for this might not necessarily be because they like you).
Not to mention that you are one step ahead in the game of dating. If you know somebody likes you, you have a slight advantage in your communication.
This does not mean you should take advantage of the other party, but it merely means it will be easier for you to make a contact if you are afraid of being ignored.
5. Black Message
While the previous options are available to free members, this one is available to premium, i.e. Black, members only.
A Black message feature means that you can text even those people who you are not matched with.
6. Anonymous Visitor
If you want to avoid ending up in somebody's Who Likes Me list, here's a cool feature for you.
This is a special mode unlocked with Black membership that allows you to search for other members anonymously.
7. Hide Profile
Again, this is a feature made available through Black membership.
This enables you to hide your profile from those members who you are not matched with. Moreover, only those members whom you liked can see your profile.
8. Face Me
Face Me is a feature that is available for free to those members who verified their income.
This feature allows you to "Video Date" other members by sharing their number on WhatsApp or Instagram profile.
In this way, you can also communicate outside the Luxy dating site, while the site still urges you to share these details only with the members that you have been flirting with for quite some time already.
Ease-of-Use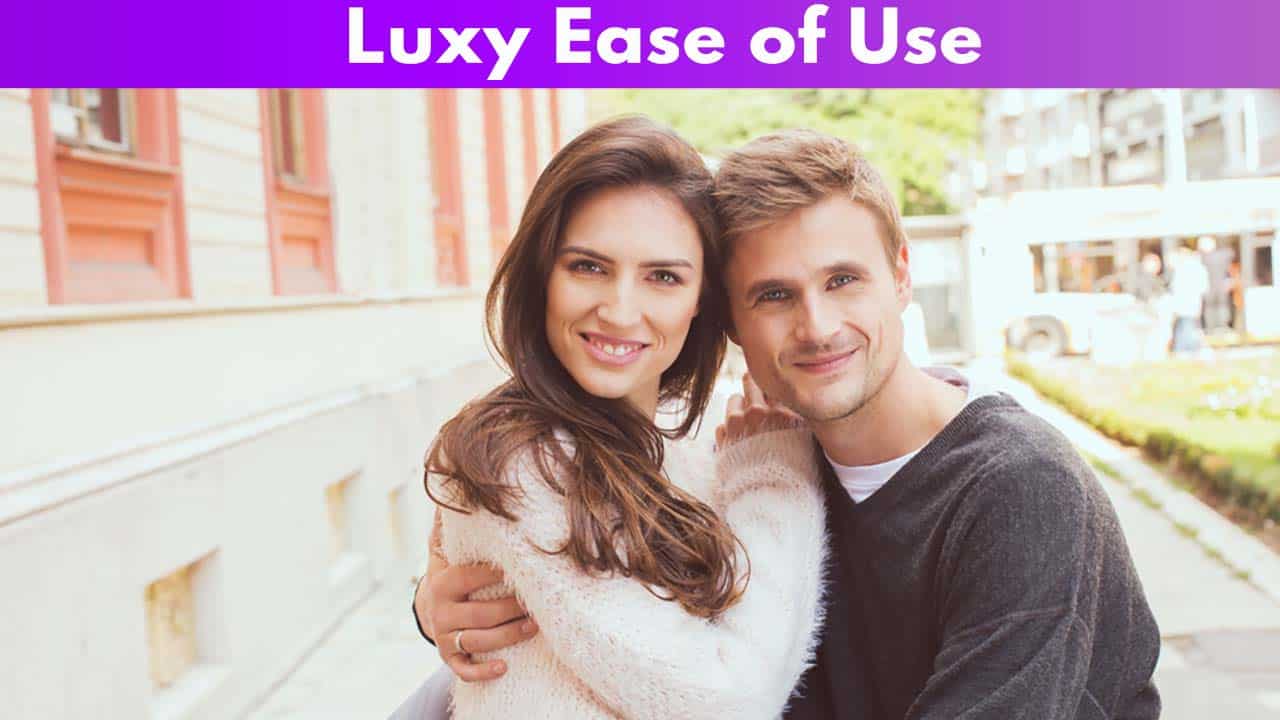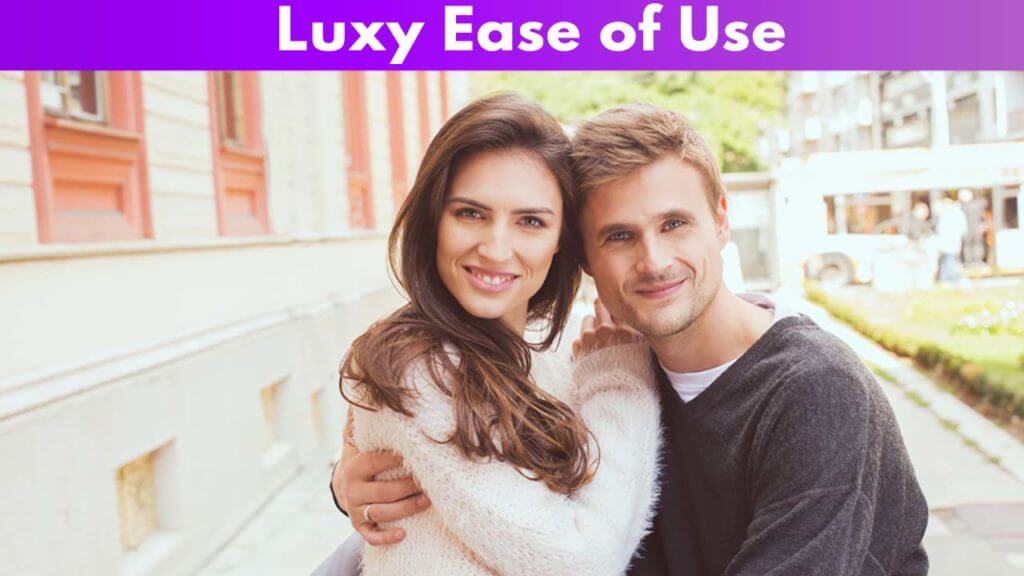 We live in a time where if something is complicated, it's easier to just let it go. Especially if this pertains to online dating sites and apps, we would rather drop it all than to make an effort to go around the potential complications.
When it comes to Luxy, they made an effort to help you make a minimum effort when using their website.
To support the stance, let's take a look at these.
Becoming a Member
Becoming a Luxy member is no fuss. The process is rather straightforward and it takes only a few minutes.
As for the actual steps to join the pool, there are two options you can try.
1. Registration form
The good, old registration form!
You will find this form on the website homepage ready for you to fill it out.
It includes only a few fields that you need to fill out such as your gender and who you are looking for (men or women), name, birthday, e-mail and password, and that would be it.
After these, you will have to wait for the vouching process to go through and you are then ready to text other members.
2. Sign up with Facebook or Google
In this case, you can click the buttons you will find immediately above the registration form.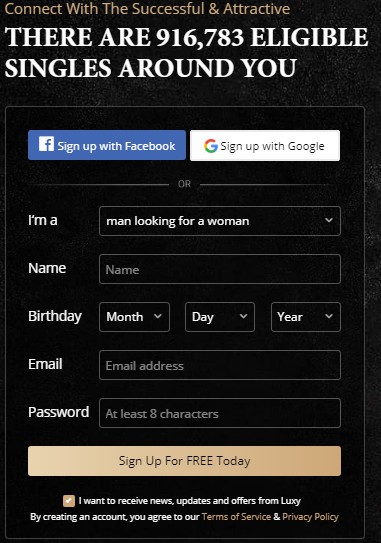 This option also means that you will have to wait for the other members' approval.
However, if you decide to go immediately for the Black membership, you will skip the vouching process.
Site Navigation
As for site navigation, there is nothing unusual here either.
Still, what makes a slight difference is the black background design that gives a luxury note to the overall appearance.
Once your profile is verified, you can proceed to the site, this time as a member, which is where you will find all the relevant sections.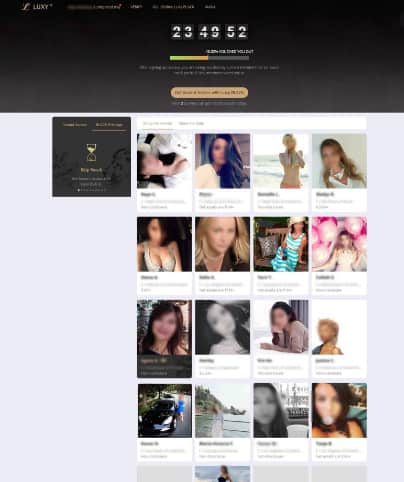 As mentioned earlier, you will find the browsing section that will help you reach those members that are not among the list of the currently online people. Later on, this feature will help you find more people to like/match with and make contacts.
The site is organized so that you can easily access all the features without much trouble.
For example, once you open it, on top of the page, in your Lookbook you will find different categories of people to choose from such as Newest, Nearby, Online, etc.
This is where we need to recall that this is a website for people who need simplicity in dating, which is why the site navigation is as simple as possible.
Luxy App
Being aware that its members are active and often on the go, Luxy invested in an app that is available both for iOS and Android products.
All you need to do is download the app for free from the Apple store or Google Play and log in with the details you usually use to log in through your PC.
With the app, your search for wealthy, sophisticated singles will be facilitated and you can talk to your matches even when you are not at your PC.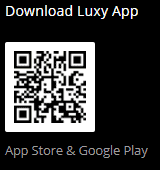 Moreover, only through the app you can verify your photo so make sure to download the app as soon as you register.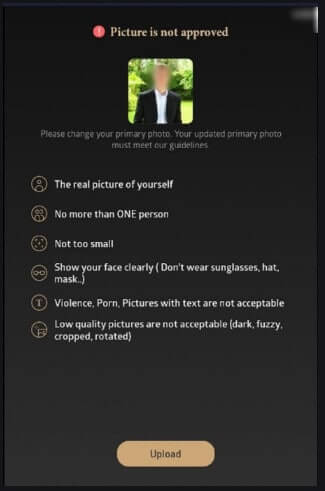 Also, in Luxy's case, the app includes all the features so it is as equally convenient as the desktop version. Besides, the app version provides a better look at the photo albums due to better photo scaling.
Pricing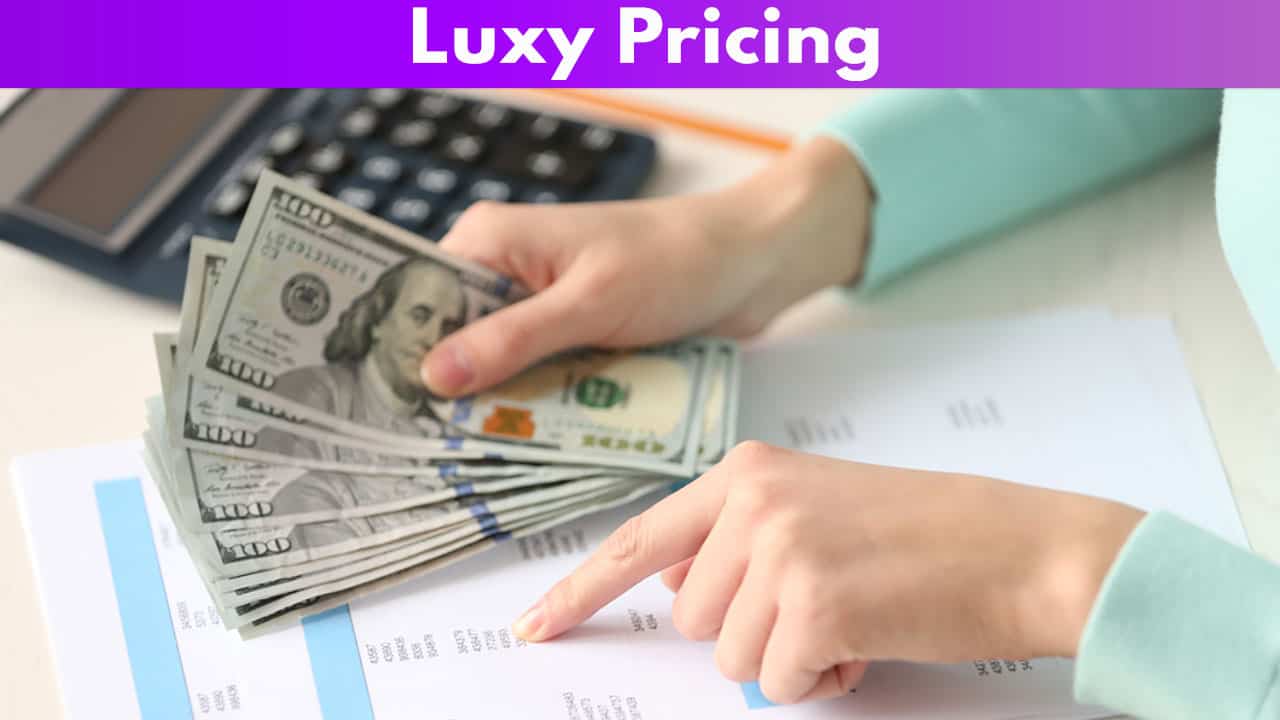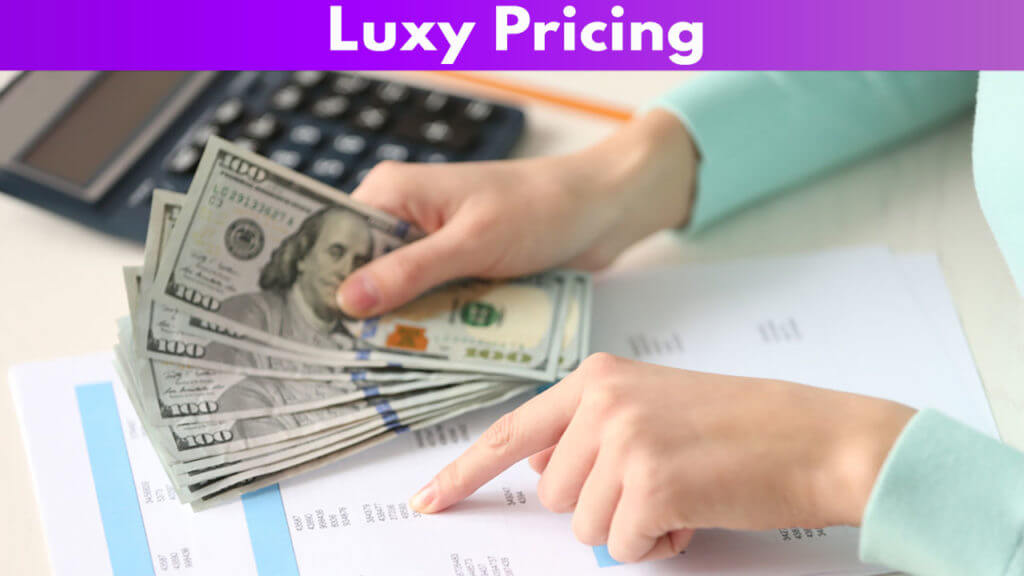 Now we get to the interesting part – the price.
If we talk about the members that the site is targeting, then the price is not a big deal. However, if we take into consideration the common people, then the price is somewhere mid-range. It's just that they won't be able to join.
Anyhow, let's take a look at your options.
1. Free Membership
As mentioned, the registration is free and the site is more or less functional even without the paid membership.
For example, as a free member, you can make contacts, send a rose, or see who viewed your profile. In addition, you can view all profiles and photos as well as search for members.
Why a paid upgrade then?
Here's why!
2. Luxy Tune
Luxy Tune will add filtering options to your search. For example, you will be able to see the new people sorted by income (highest to lowest).
3. Luxy Black
This is the highest paid upgrade that Luxy provides for its members.
First of all, it will spare you the vouching process.
Moreover, you will be able to text anyone you like and will get you some additional perks such as sending a bouquet of roses, hiding your profile.
As for the prices, they range from 12.99 USD per month for TUNE to 100 USD for BLACK!
Conclusion Based on Luxy Review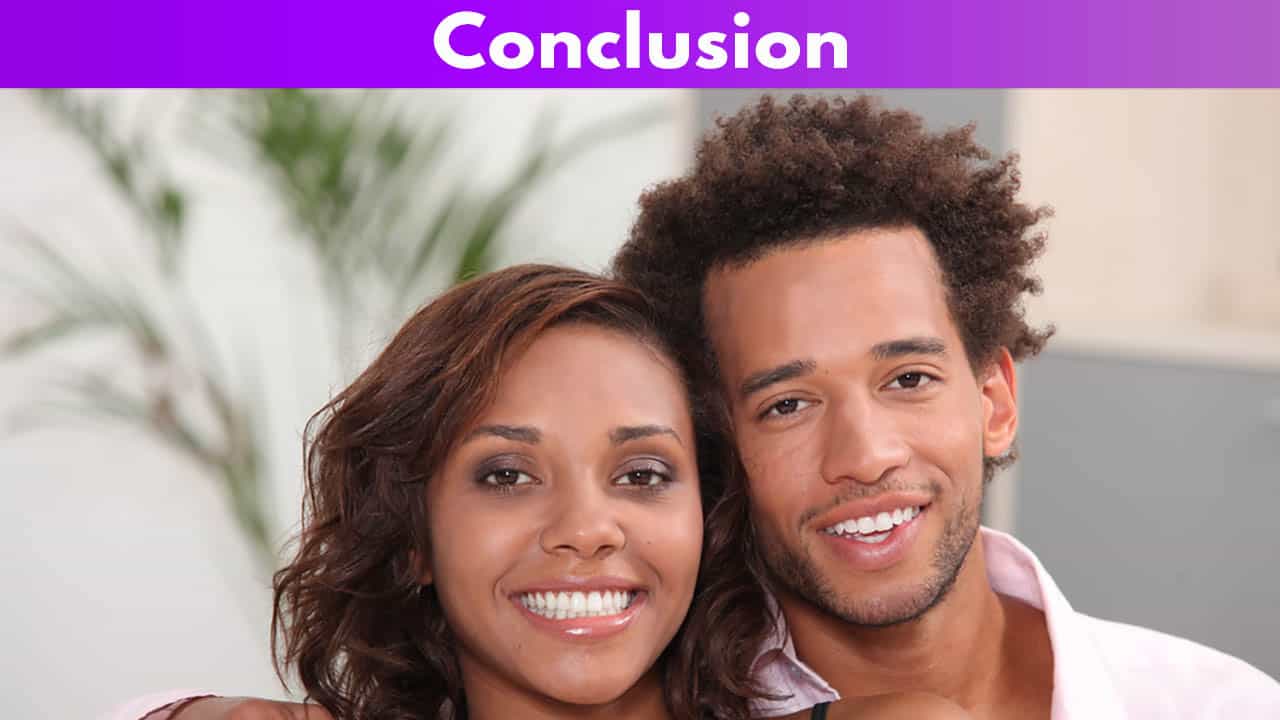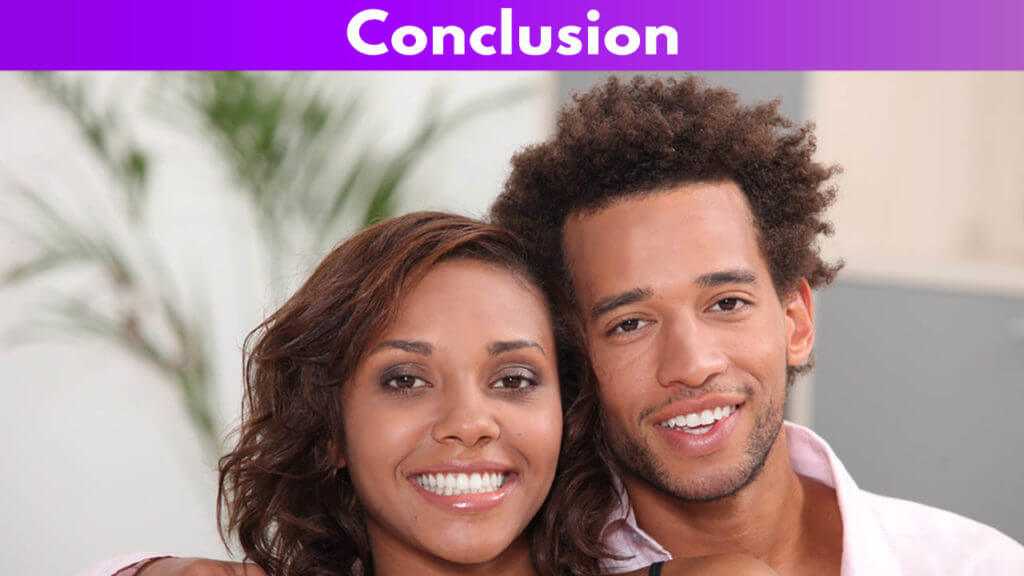 Overall rating – 4.25/5
This was a full Luxy dating review that we hope will help you in your quest for well-to-do people who share your interests.
If you decide to give it a chance, let us know in the comments section about your experience.
Frequently Asked Questions
Before we officially put an end to this review, here are some of the frequent questions you might stumble upon when it comes to Luxy dating website.
These are some of the typical questions related to Luxy' facts.
As for the account-related questions, here are the most usual ones.
Finally, the last group of questions pertains to usability.