For this dating site review, we are going to make a comprehensive analysis of QuickFlirt.
It's a site that's part of the Together Networks Holdings Limited network of online dating sites.
This review will cover everything you need to know about QuickFlirt starting from.
OFL Top Recommendations based on 100,000+ Survey

"Serious Relationships"
"Discreet Hookups"
"Best Course for Men"
"Quick Flings"
"Normal Hookups"
"Our Quiz"
So if QuickFlirt has been on your radar and you wondering whether to start a profile on the site, reading this review will help answer any questions you might have.
Let's jump straight in.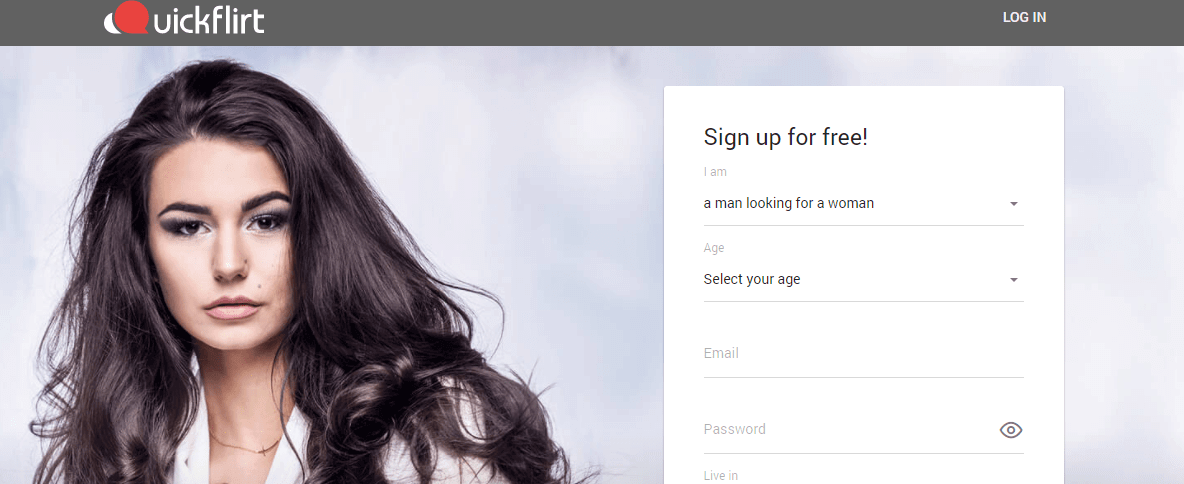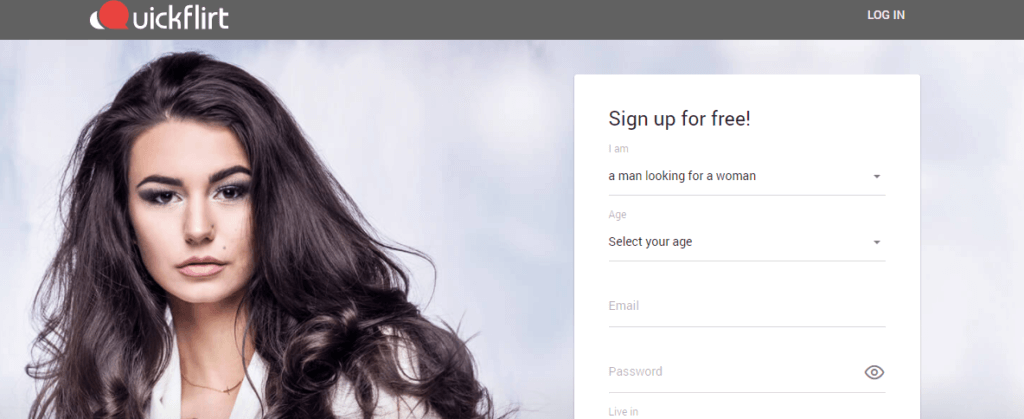 QuickFlirt Review in Video Form
Audio (podcast) form for those of you on the go
Kindly glance through the ratings!
Ease of Use 5/5
Effectiveness – 3.5/5
Key Features – =3.5/5
Pricing – 4/5

Who Is It For/Demographics?
With a name like QuickFlirt, you'd probably guess that those who have registered for profiles on this dating site haven't done so to find the love of their life.
No, QuickFlirt is most definitely aimed at people who want to play the field a little, meet up with others, going on dates and have a little fun.
Some users too will certainly make use of QuickFlirt as a hook-up site, one where they can meet other like-minded individuals for a little bit of no-strings-attached action.
OFL Top Recommendations based on 100,000+ Survey

"Serious Relationships"
"Discreet Hookups"
"Best Course for Men"
"Quick Flings"
"Normal Hookups"
"Our Quiz"
It is similar to hookup dating sites (like BeNaughty or Ashley Madison) – and totally different to sites where you can find someone for a serious relationship (like eHarmony).
So now that we know who the site is aimed at, let's get into the numbers around it.
QuickFlirt By The Numbers
QuickFlirt certainly is a very popular dating site.
It's not got the names that bigger commercial dating sites boast but over 1.4 million users from around the world have signed up for profiles on the site.
Any dating site with over a million users is doing well for itself, that's for sure.
But we can break those facts figures down just a little more to reinforce the fact that this is a dating site that's certainly very active right around the globe.
For example:
Of QuickFlirt's 1.4 million users, around 400 000 are from the United States, which is about a third
Many of the other users are from the United Kingdom, other parts of Europe and Australia
Each week, QuickFlirt boasts 130 000 users active on the site
That equates to almost 20 000 users per day and over 500 000 users each month
It's always nice to know who contributes more users to the site, males or females?
And in that regard, QuickFlirt is like other similar sites in the fact that males almost always outnumber females.
Here, it's a little over a 2:1 ratio as well.
Does it factor into the effectiveness of the site?
No, not really.
For the most part and depending on your location, you should easily find matchups worth checking out.
Lastly, before we get into the registration process for QuickFlirt, it's also important to consider who users the site in terms of age ranges.
Around 29% of users are from the 25-34-year old age group.
That's comprises a gender component of 20% male and 9% female.
The next biggest group accounts for 22% of all users.
That's the 35-44 year-olds made up of 15% female and 7% male.
Coming in third in terms of most users is the 55 and older group who make up 20% of all users.
Of that, 12% are male and 8% female.
On the whole, I am not surprised that the biggest group when it comes to users is aged between 24-34 years old.
I am surprised that the 55 and older group are found in the top three.
You would think that the 18-24-year-olds, those who certainly would be open to flirting, wouldn't be higher up the list.
In fact, they are the smallest group of users on the site.
Enough with all those figures, let's get down to the real deal and talk about the site.
That's got to start with the registration process and how to set up your profile.
And if you looking for a QuickFlirt app, don't waste your time.
There isn't one.
I find that a bit strange for a site that has over a million users.
It would make sense to provide those users who want to flirt an app with which to do so.
Luckily, if you really do want to use your mobile and flirt on the go, the site is optimized for smartphones and works well.
If you'd prefer to register for a profile in this way as well, you can do so too.
The start of getting a profile up and running on QuickFlirt begins with a quick registration process.
This means providing your gender and that which you are looking for, selecting your age, providing an email address and a password and giving your location.
And yes, QuickFlirt does allow LGBT options.
Once you've verified that you have indeed given a valid email address, it's time to check out the site for the first time.
The mail itself can take between 5 to 10 minutes to come through and always remember to check your spam folder.
That's where I found my validation email from the site.
Following that, it's time to fill in your profile.
You don't have to at this point and will be given the chance to skip but I think it's critical to get it done in case you don't go back and complete it properly.
QuickFlirt profiles are pretty in-depth.
I like that because the more information I can find out about someone, the better.
So here's the kind of information that you and other users will need to provide:
A status (this can be used with the "Promote my Account" feature to announce yourself to other users
Ethnicity
Body Type
Hair Color
That's all you need initially but I encourage you to fill in the rest by clicking on your profile picture on the site.
You can upload pictures and even videos if you like.
Further information that you can provide includes:
Eye color
If you have tattoos
If you have piercings
If you drink or smoke
Your income
Your education
Your weight
Your height
If you have children
Where you are currently living
Your religion
These are important as they can be used as search parameters to further narrow down matchups that are returned to you.
QuickFlirt's Overall Design and finding your way around
You will notice from the first moment you access the site, QuickFlirt is all about the profiles of others.
Front and foremost are these profiles and of course, the profile pictures of the users.
If you've used other dating sites online, you may have noticed this design template before.
Everything you need is on the home page itself in terms of trying to help you find matchups.
Other than the presented profiles, there is a small search bar at the top of the screen.
You will also notice a menu system that includes the following:
Search: You can also search from here if you'd like
Like Gallery: Here you can view user profile picture and either skip or like them
Messages (Speech bubble): All your sent and received message are found here
Notifications (Bell): If someone views your profile, for example, you will see a notification here
Profile: If you want to edit your profile or upload a new picture, click here
I like the uncluttered design of the site.
Some dating sites just have too much going on, but that's not the case here at all.
Also, there is no in-your-face advertising either, which is welcome.
As I have already mentioned, when you access the site for the first time, you are provided with matches by QuickFlirt.
You will see that these are the people that are closest to you in terms of location.
They might not always match the age criteria depending on how many users there are near your location.
You can adjust what you see here by clicking on the menus you will see above these matchups.
All members: This is the default setting on the home page and shows you all members near your
Online now: This shows you members that are currently online
New members: This shows you members who have recently joined the site
Or you can launch some searches of your own using the search bar.
This only allows you to adjust a few parameters, however:
To add more, click the filter button.
A range of extra parameters can now be built into your search.
These are all based on aspects of each users profile and include:
Sexual orientation
Ethnicity
Body type
Hair color
Eye color
Piercings
Tattoos
If they have a photo
If they have a video
Lastly, you can find matches by playing the "Like Gallery".
This is a roulette-style matchup game popular on many dating sites these days.
Making contact with other users
You will notice that the moment someone views your profile, you will get an alert.
That's the same when you view someone else's profile.
You have the option of adding someone to your list of favorites as well as "liking" their profile.
You also have an option of a "Flirtcast".
It's something you can send once and it uses the status of your profile to announce yourself to other members.
It's something that you should consider doing as it's a great way to promote your profile.
But what about messaging?
Well, that's a member-only feature.
There is just no way that you can contact someone without having a membership to QuickFlirt.
And if you try to send a message, QuickFlirt takes you straight to the membership sign-up page.
We will discuss pricing later in the review but let's look at the other features you can expect if you do sign up for membership.
There are tons of key features that QuickFlirt has to offer.
But let's just recap what you can do without membership as a regular user:
Regular users can play the "Like Gallery" matchup game
Regular users can change their profile status
Regular users can announce themselves using a "Flirtcast"
Regular users can launch advanced searches
Here's what's added to the deal for members.
1. Send and receive messages
A dating site is pretty useless without the ability to message someone.
For me, this is the key advantage that membership brings.
And membership on QuickFlirt brings you the ability to not only send messages to as many other people as you want but to read their replies as well.
So find those matchups, fire off messages and see what happens!
If you'd like to see larger versions of the photos that other users have, either their profile pictures or others they have uploaded, membership gives you that opportunity
Not everybody on QuickFlirt wants the same type of relationships.
But as a regular user, you have no way of knowing this.
Of course, as a member, you can simply ask but if they've filled in that section of their profile, it will be displayed as well.
So if you are searching for a certain type of relationship, by viewing this on their profile, you can immediately rule out certain matchups without wasting the time on messaging them and then seeing you aren't compatible.
Yes, regular users do get access to advanced search options but members can get even more.
These added parameters might just be what you need to find a perfect matchup.
5. Photo and video sharing
Fancy sharing pictures or videos with other users in messages?
Well, as a member, you can.
There are some useful key features here and others that are pretty standard.
I like the fact that you can share videos and photos in chat as well as the chance to see what type of relationship other users are searching for.
Of course, key features will influence the pricing of membership, so let's move onto that next.
So let's start with the good news when it comes to membership options offered by QuickFlirt.
And I was happy to see it because it's something I think all dating sites should implement.
What am I talking about?
Well, it's the membership trial.
And the brilliant thing here is that QuickFlirt has two options so that means you don't have to sign up for a month to see if the site can work for you.
Your two options for trial membership are:
Day-per-day trial membership
One-week trial membership
I would suggest that before you consider any of the other longer memberships, you give the site a thorough workout by opting for one of these.
Can you make a decision on whether the site is going to work for you or not in a day?
Probably not, because if you message others, you going to have to give them a chance to reply, right.
But you can try for a few days, or perhaps take out the week trial membership instead.
And if you decide then to sign up for longer, there are other packages to consider.
Here's a full breakdown of all the membership packages offered by QuickFlirt.
1-day trial membership: $0.99
7-day trial membership: $7.00
1-month membership: $28.00
3-months membership: $48.60 ($16.20 per month)
Without a doubt, QuickFlirt has some very competitive pricing when it comes to membership.
I've seen dating sites that offer way less in terms of both key features and users that asked in the high $30s when it comes to one-month pricing.
And for just $20 odd more, you can get a three-month membership that offers almost a 50% saving on the month-to-month offer.
This really is excellent pricing from QuickFlirt.
Conclusion and Overall Rating
And that's it for our review of QuickFlirt.
If you are looking for a dating site where flirting, casual dating and hook ups are the order of the day, then yes, this is it.
But that's doesn't mean that a relationship that originates here can't turn into something more because love is a funny thing, that's for sure.
This is a very professional dating site.
From the moment you sign up, you will notice that everything is geared to getting online and seeing the potential matchups near you.
I love the fact that regular users can use features such as the "Like Gallery" and launch advanced searches because often, things like this are only membership features.
But those behind QuickFlirt know that this can lead to you finding someone you want to get to know a little better.
And that will encourage you to sign up for membership and to access the ability to message others.
Another excellent aspect of the site is the user base behind it.
It's around 1.4 million people and growing all the time.
That means that if you live in a big city, you are going to find matchups near you.
If you live more remotely, it becomes a bit of a hit or miss affair but that's not unlike most other dating sites.
Finally, from a pricing perspective, QuickFlirt also gets that right.
Its key features match perfectly with the price of the longer membership packages.
And it has a trial membership too.
As for a rating, QuickFlirt gets a solid 4 out of 5.
Would you use the site?
Let us know in the comments below.
Frequently Asked Questions
Yes, it is.
It has email validation, so someone cannot just sign up with a fake email address.
While that doesn't stop fake profiles, it's a start.
And in my experience, I didn't see any fake profiles on the site.
Certain aspects of the site are free and for others, you will need a membership.
For example, you can register for the site, set up your profile and browse for potential matchups without having to open your wallet.
If you'd like to message someone, well that will require membership.
Luckily, membership packages on QuickFlirt are super competitive pricing-wise.
Well, it's been around for a fair bit, so yes, this is a legit dating site, no doubt about that.
Of course, you are always going to get a few fake profiles on dating sites although I can't say I saw any.
Luckily, there are many users here who are looking to hook up.
1.4 users all over the globe, that's what QuickFlirt offers new users.
A third of these come from the United States with the most active age group on the site from 25-34 years old.
The male to female user ratio on the site is around 2:1.
At this point in time, you will have to sign up for the site through the QuickFlirt webpage.
That's because, as of yet, there is neither and Android or Apple app for the site.
The registration process takes less than five minutes and once you've validated your email, you can start to fill in your profile.
While logged into the site you can click on your profile on the right-hand side.
Then select "My Settings" and scroll down until you see "Remove Account".
QuickFlirt will present you with matches based on three factors.
The gender you are looking for, the age range you prefer and your location.
The first matches you receive take that into account.
Of course, you can search for your own using a host of parameters too.
If someone is harassing you, you can easily block them from contacting you.
First, go to their profile.
On the right-hand side, you will see three vertical dots.
Click on that for the option to block them or to report them.