Over the last couple of years, Chinese dating sites and apps have exploded in popularity.
Today, we'll analyze one of these, the Tantan app.
And while it's obviously aimed at Chinese users, I can clarify that it's used by people from all over the world.
As we assess the app, we will evaluate the following:
OFL Top Recommendations based on 100,000+ Survey

"Serious Relationships"
"Discreet Hookups"
"Best Course for Men"
"Quick Flings"
"Normal Hookups"
"Our Quiz"
So let's get right into an app that is certainly very different from Tinder, eHarmony, Bumble, and other more commercial dating apps and hookup sites (like BeNaughty or Ashley Madison), you might be used to.
Is your dating app giving you the best chance for success?
Make sure to take our online dating site/app quiz to find out.
It's a fact that people who follow our dating site suggestions have on average 2 extra dates per month.


Ease of use – 4.5/5
Success rate – 3/5
Key features –4.5/5
Price – 5/5
Estimates put Tantan's user base at around 350 million people
Simple sign up process and even easier to use
Lots of key features
Extremely cheap membership
Users don't seem to fill out their profiles in full


Who's It For/Demographics?
While Tantan is clearly aimed at the Chinese-speaking dating market, it is not region-locked at all.
I can confirm that you can download it no matter where you are in the world.
But clearly, most users are going to be based in China.
And in 2020, 360 million users had downloaded it which puts it right up there with Momo, another popular Chinese dating app.
Now that's just mind-boggling, right?
That might be slightly inflated figures but on Google Play, Tantan has been downloaded over 50 million times and you probably find the same kind of figures when it comes to the App Store.
OFL Top Recommendations based on 100,000+ Survey

"Serious Relationships"
"Discreet Hookups"
"Best Course for Men"
"Quick Flings"
"Normal Hookups"
"Our Quiz"
Gender ratio and user age breakdown
So we've highlighted that Tantan has the user base, that's for sure, but what about the gender ratio and just what age range of most of the users?
Well, as is often the case with dating apps aimed at the Chinese, you'll find more men than women.
On Tantan, that ratio is 2:1 with:
67% of the users are male
33% of the users are female
You'd probably be able to guess that more young people use Tantan too, right?
The biggest group of users, almost 40% are aged from 25-34 years old and that's followed by the 18-24-year-olds with 27% of all users.
Here's a full breakdown from most popular age group to least popular:
25-34 years old: 40% of all users of which 26% are male and 14% are female
18-24 years old: 27% of all users of which 18% are male and 9% are female
35-44 years old: 18% of all users of which 12% are male and 6% are female
45-54 years old: 8% of all users of which 6% are male and 2% are female
55 and older: 8% of all users of which 5% are male and 3% are female
While the older users are in the minority statistically, we must remember, if the site does have 350 million users as claimed, then 8% of that is around 30 million people in the case of the 55 and older group.
So there's hope for us oldies still.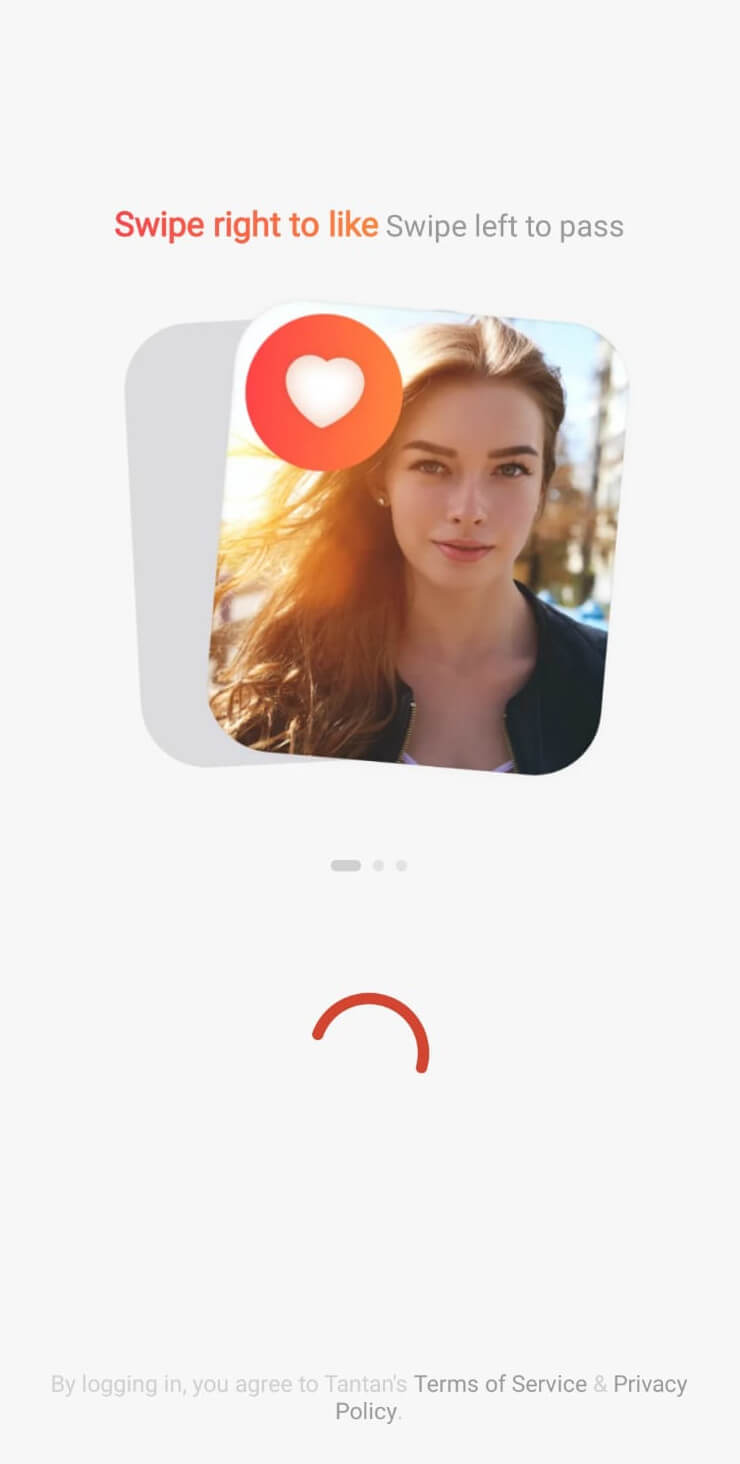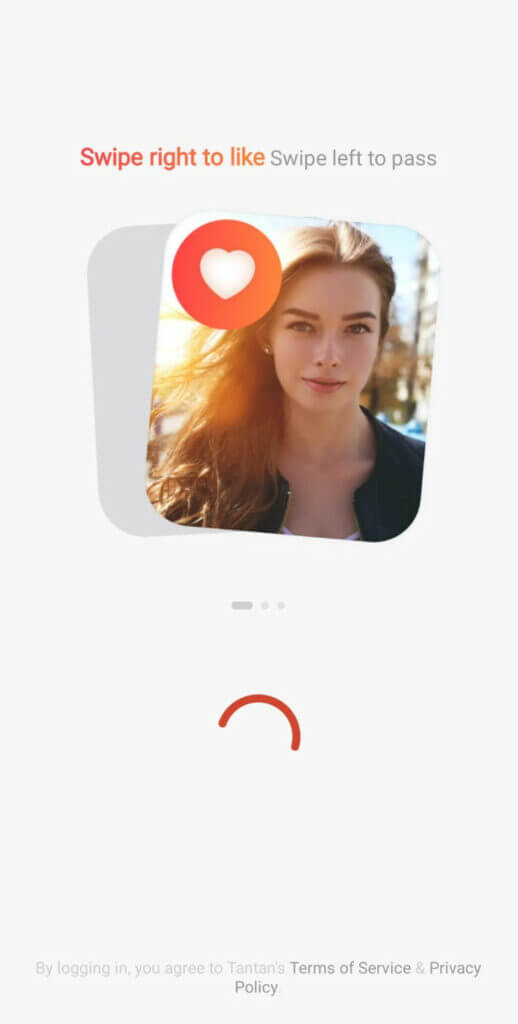 The Tantan app is available for Apple and other IOS devices as well as for Android.
There is no website so if you'd like to start using Tantan, you will need to do so on your handset or tablet.
There are two ways to start the registration process:
Use your mobile phone number
Login with your Facebook account
I chose the latter and Tantan immediately sent a verification code to continue the process and to confirm it was me and not someone trying to start a scam by creating a fake account.
From that point you have to provide the following information:
Your nickname
Your date of birth
Your gender (only male or female and this cannot be changed later)
Password
A profile picture
Note that the profile picture is compulsory and must be a shot of your face.
Pictures are immediately reviewed and if the admin team is not happy with them, then you will be asked to use another one.
This request will come via an in-app message.
Finding your way around the

TanTan app
Often Chinese dating apps can be a little bit confusing when you use them.
They sometimes use multiple menus, are cluttered when it comes to design, and can be difficult to navigate.
Tantan is nothing like that.
It really couldn't be any easier to use.
The app itself immediately presents you with potential matchups and you will be swiping through them just like many other dating apps.
The profile quality, however, could be better.
I'm not talking about the overall beauty of the matchups but the information contained in the profiles themselves but that's something I will get to a little later.
You immediately notice the overall minimalist look that Tantan offers.
The profile pictures of the potential matchups could be bigger too as they sit on a large white background.
The menu system by which you navigate the site only has four options.
These are:
Tantan: This is where you can access the matchups that the app finds near your location
Messages: All your messages including those from admin, will be found here
Explore: This brings up the Moments tab, which will provide you with highlights and updates from any user you have matched with, for example, if they upload a new photograph.
Me: From this menu, you can access your profile, see your wallet balance, sign up for a subscription, verify your profile and change various site settings.
And that's it for the menu system.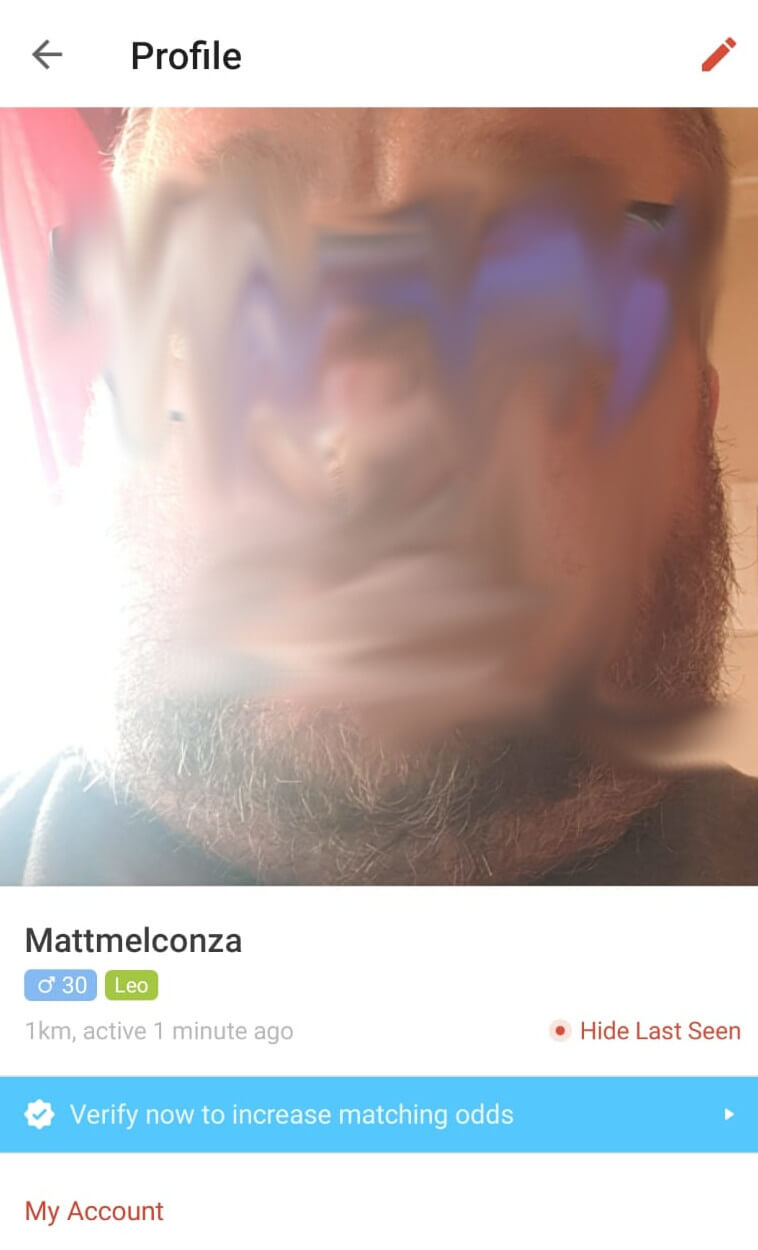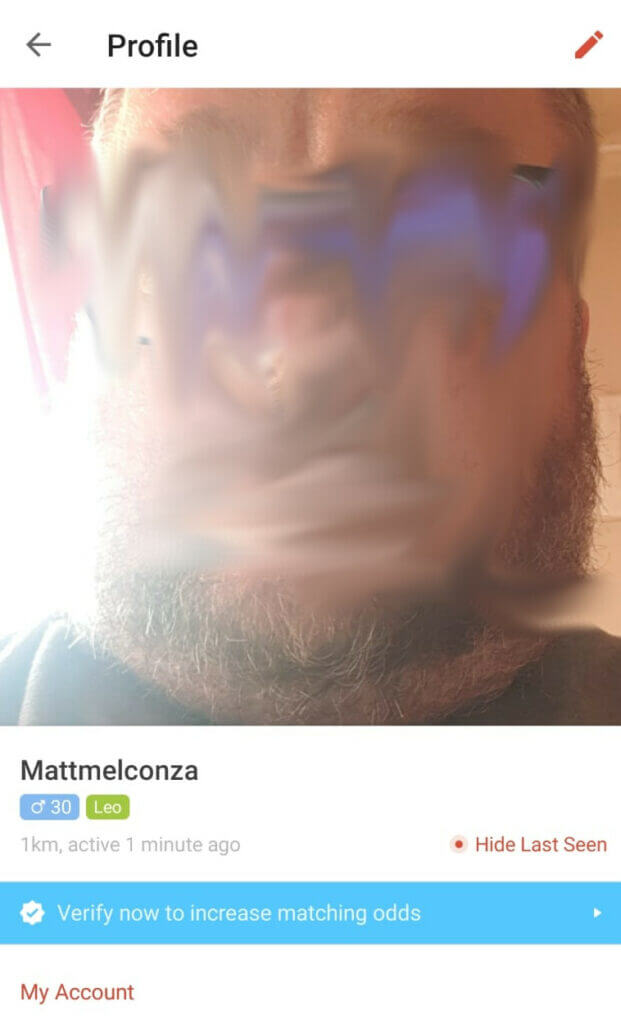 So if there was one thing that was worse than expected on the app, it was the profiles.
When you view someone on the matchup screen you can see their name, age, gender, zodiac sign, and how far away from you they are in terms of distance.
If they have a blue tick next to their name, they have had their profile photo verified.
But many users don't go much further than this in terms of the information they provide, well not the ones I viewed anyway.
It's annoying because the profiles actually contain a fair amount of information, albeit some of it which are a little strange.
Here's what you can fill in on your profile.
An About Me section
What you do for a job
Your job title
The company you work for
The places you hang out in
While dating sites often ask what you do for a living, it's always pretty general.
They certainly don't ask for your job title or the company you work at.
No one is going to give that information, right?
Well, I wouldn't for privacy reasons.
There's more, however and from this point, it makes a little more sense.
You can assign yourself hashtags and you can pick more than one.
Hashtags include things like loyal, lovable, optimistic, neat, and more.
There are around 50 of them.
Lastly, you can include your interests, things like:
Sports that you enjoy
Music you listen to
Your favorite food
Your favorite movie
Your favorite TV show
The books you read
Places you've traveled to
Lastly, you will see a section called My Answers.
It's here where you will be asked a few questions so people can learn more about you.
An example of questions you will find here is, "What would you want to do on a first date" and "If you had a superpower, what would it be?"
These are actually pretty fun but it doesn't seem like most of the people near my location ever got to filling them in.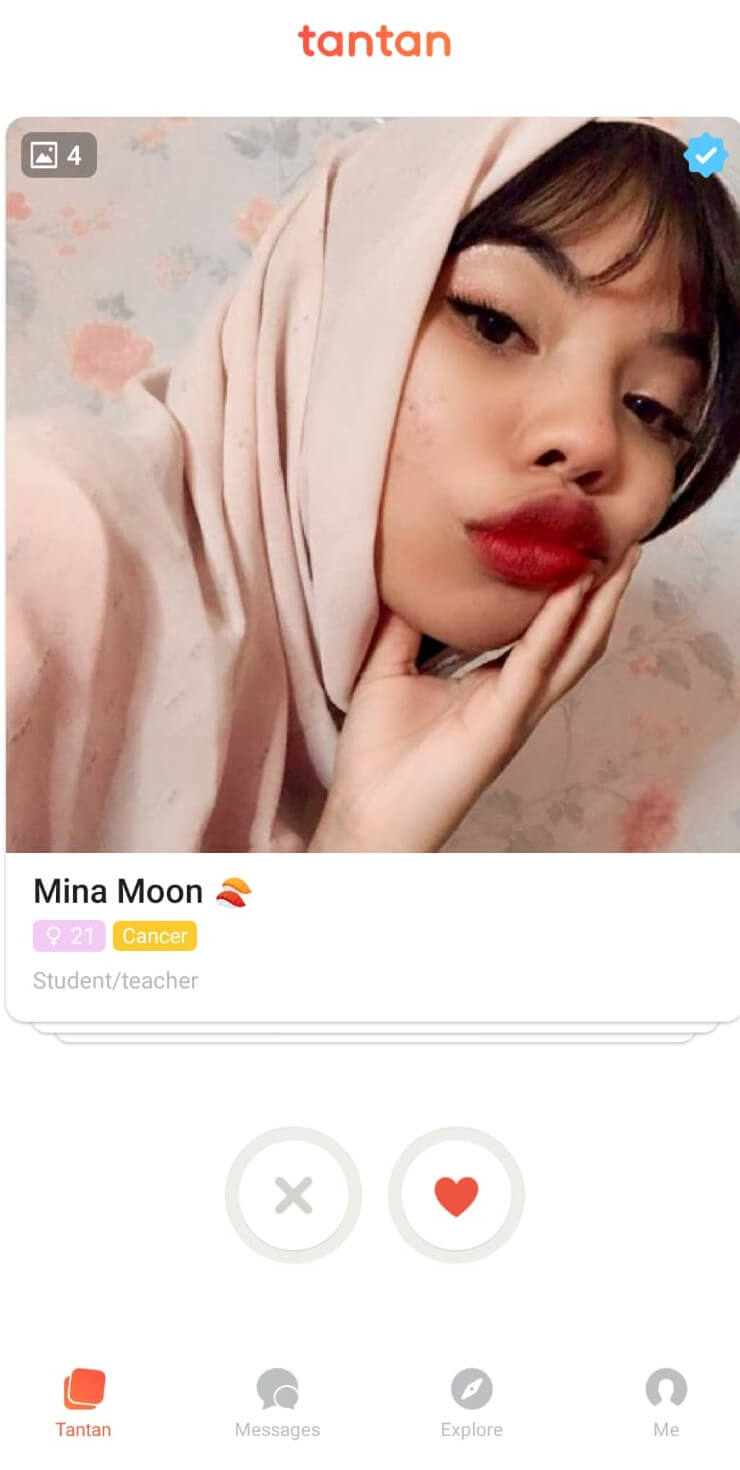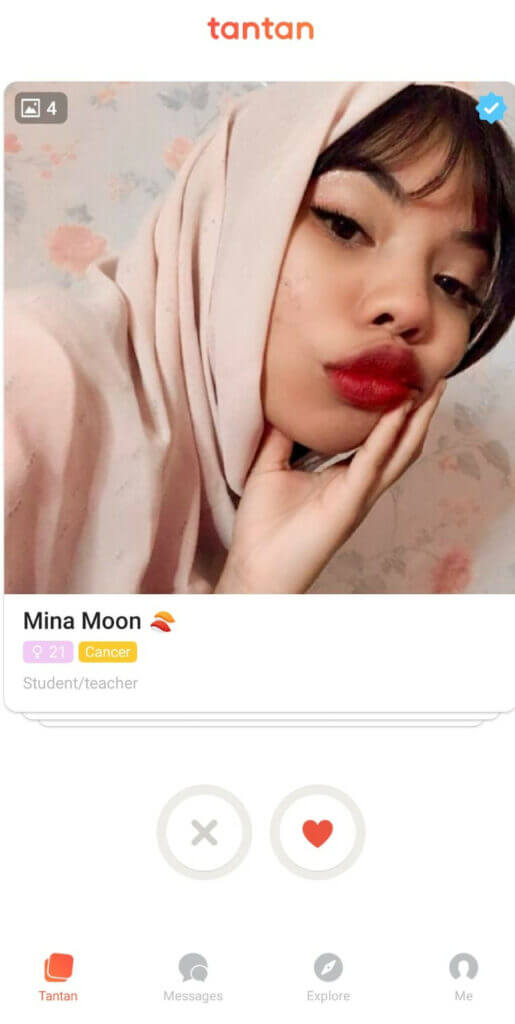 Now that we've covered all you need to know about how Tantan operates, your profile, and how to navigate the site, it's time to talk about the best ways in which you can find yourself a matchup.
Tantan is just like many other apps on the dating scene.
So the main way in which you are going to find matchups is by clicking on the Tantan menu and then viewing them in a roulette-style.
This will present matches to you one by one.
You can then swipe left if you are going to pass on them make right swipes if you like any of them.
Or you could just click on the X button to pass and the heart to like a profile if you don't like swiping.
Should you wish to know more about someone, then click on their picture to view their profile in full.
Most Tantan users will post more than just their profile picture and even regular users can view those extras.
Some will post full albums of pictures which you can locate under their main profile picture.
Just click on each album to view the shots within them.
So if you like someone's profile and they do the same back to you, the pair of you have matched up and Tantan will let you communicate for free.
While this is a great concept and certainly a way to use the website without paying, you can't see who has liked your profile to like them back.
So it's all a bit hit and miss.
You will also notice a blue star icon on each person that you view.
This is called a Super Like and informs the user that you have liked their profile.
They now have the chance to like you back if they find you as a suitable matchup and if they do, you can start messaging each other.
Super Likes are powerful, that's for sure but they are only for those users with a VIP membership.
Changing matchup settings
You can adjust various matchup settings on Tantan.
You just have to dig a bit to find out where.
To do so, click on the Me menu and then Settings.
Now you can:
Customize your location (for those with VIP membership only)
Change the distance you'd like matchups to appear from
Expand the search area automatically when you run out of matchups
Change the gender you are looking for (so yes, Tantan is LGBTQ friendly)
Adjust the age ranges matchups should be
Change privacy settings (for those with VIP membership)
Hide the details of when last you were online
So yes, there is some customization that you can make if you'd like to.
Lastly, a word of warning.
If you want to take screenshots of other users on Tantan, you will be warned not to and your account can be banned if you carry on doing so.
This is a security measure that the app has in place to help prevent fake profiles.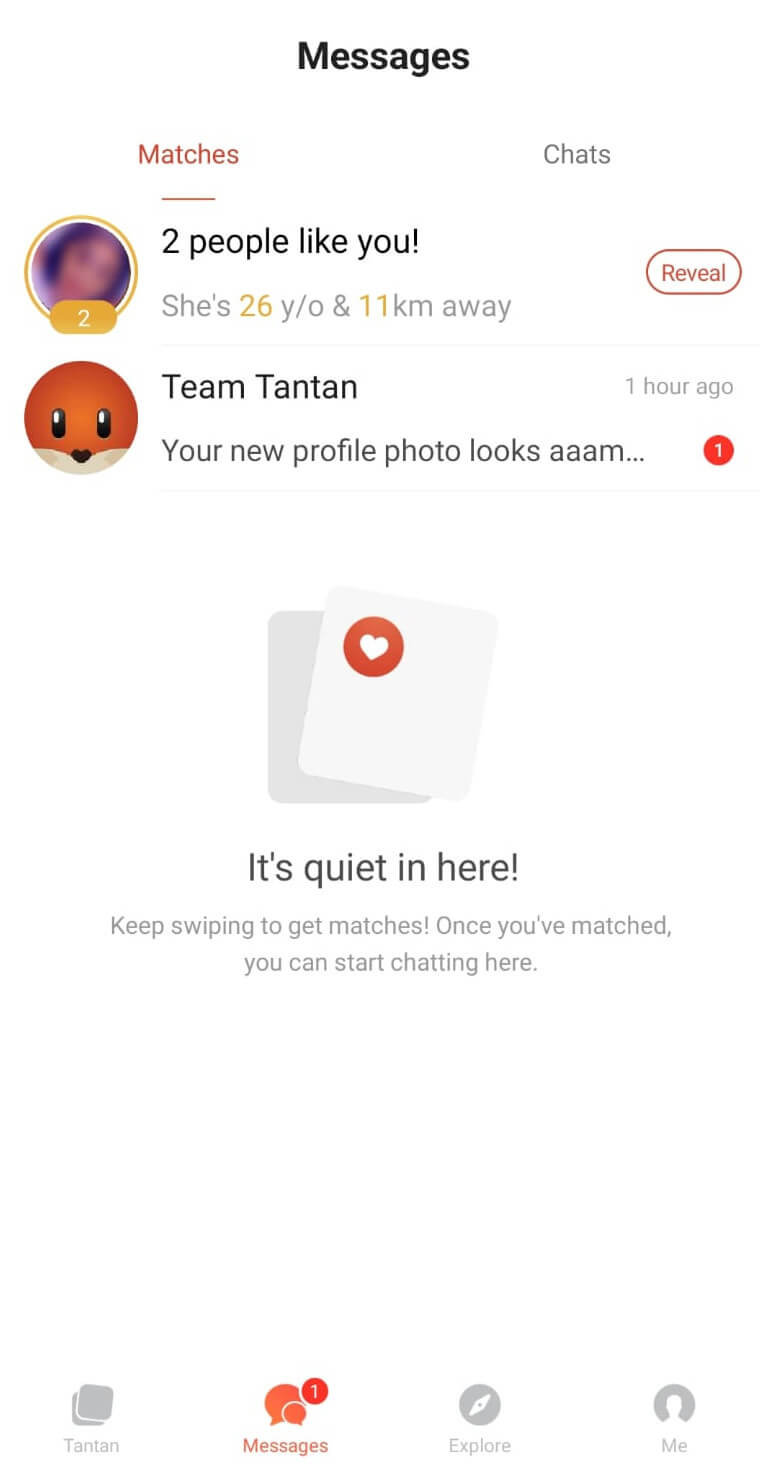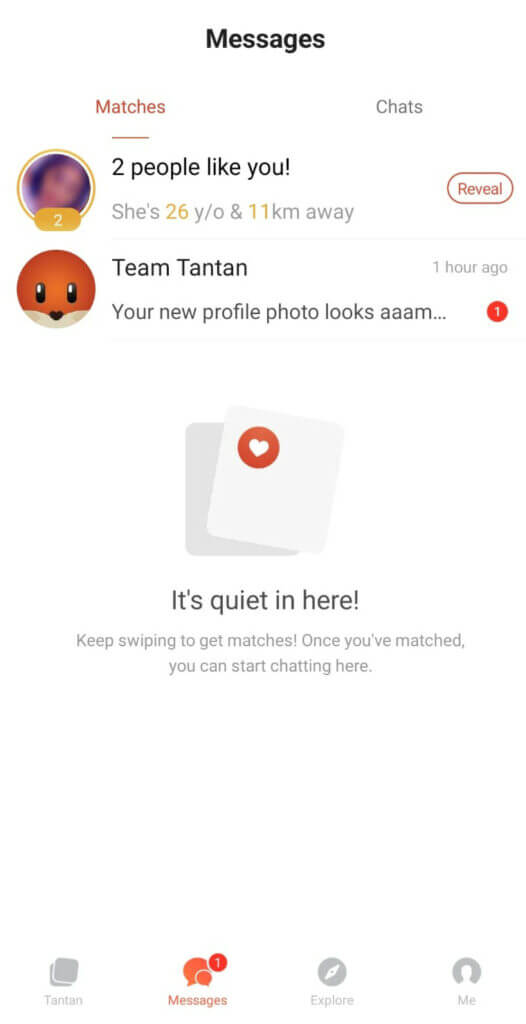 Once you've matched up with someone, either in a regular way or by using a Super Like, you are free to chat with a user.
Tantan dating site doesn't just have a regular, boring chat.
No, there are in-chat games you can play with other users in the form of question and answer sessions.
These are nice to help you to get to know someone better.
Also, once you've matched up, don't forget to keep checking the Explore feed for the various posts they may make too, for example, if they upload a new picture.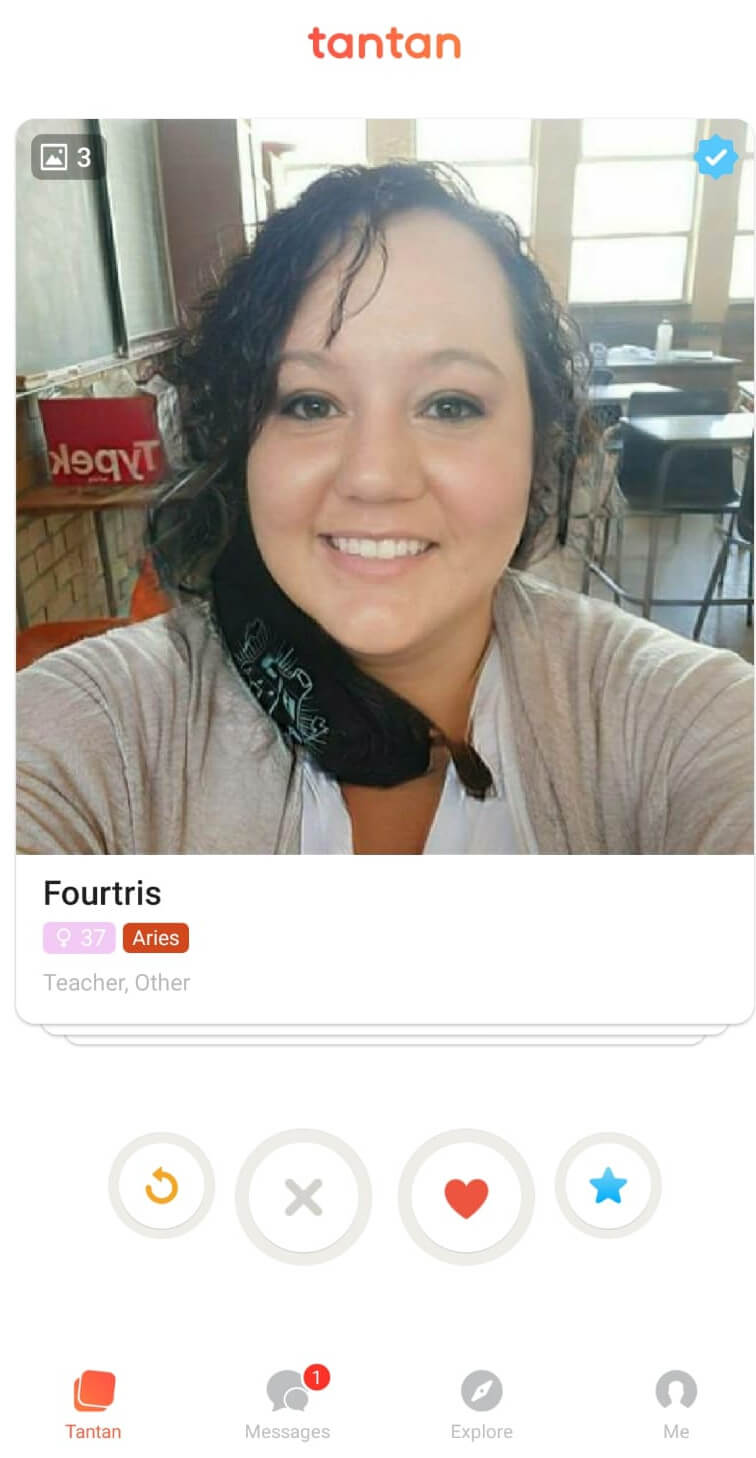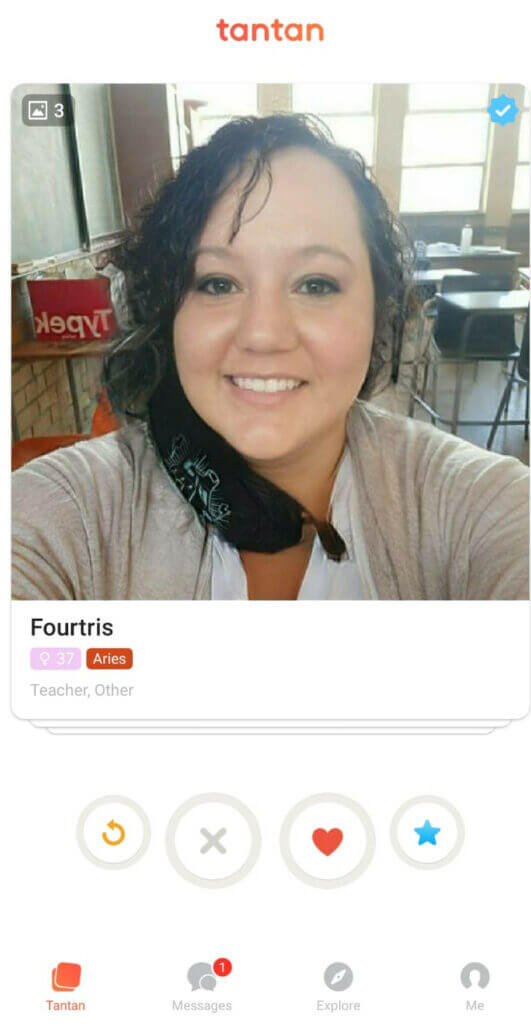 VIP membership on Tantan brings with it a range of extra key features that you may be interested in.
Let's check a few of them out now.
For me, the key feature that VIP membership allows is a Super Like.
This is the quickest way to inform someone that you are interested in them and then when they hopefully like you back, you will receive a notification of that matchup.
Then you can start communicating.
Yes, you can use Tantan without this but then matchups happen by luck as much as anything.
All VIP members on Tantan get up to five super likes a day.
Regular users only get so many likes a day.
If you opt for VIP membership, you can like as many profiles as you want.
There is no limit.
VIP users can also see all the other Tantan users who have liked their profiles.
When you are looking through profiles one by one, it's very easy to click pass instead of like or vice versa even.
If you've made that mistake and if you are a Tantan member, you can rewind and rectify it.
And yes, you have unlimited rewinds so you won't run out.
Don't want others to know you are online and searching through profiles?
Well, as a member you can hide the information that shows when you were last seen on the app.
If you'd like, you can set an alias for other user's profiles that you have matched up with.
6. Search for matches of your own
I'm not going to lie.
I am not a big fan of scrolling through profiles one by one as they are presented to me.
I much prefer searching for my own, something you can do with a membership on Tantan.
This allows you to set your location to anywhere in the world and then look for potential matches in that region.
That's useful if you want to make friends all over the world or if you are actually traveling to a destination.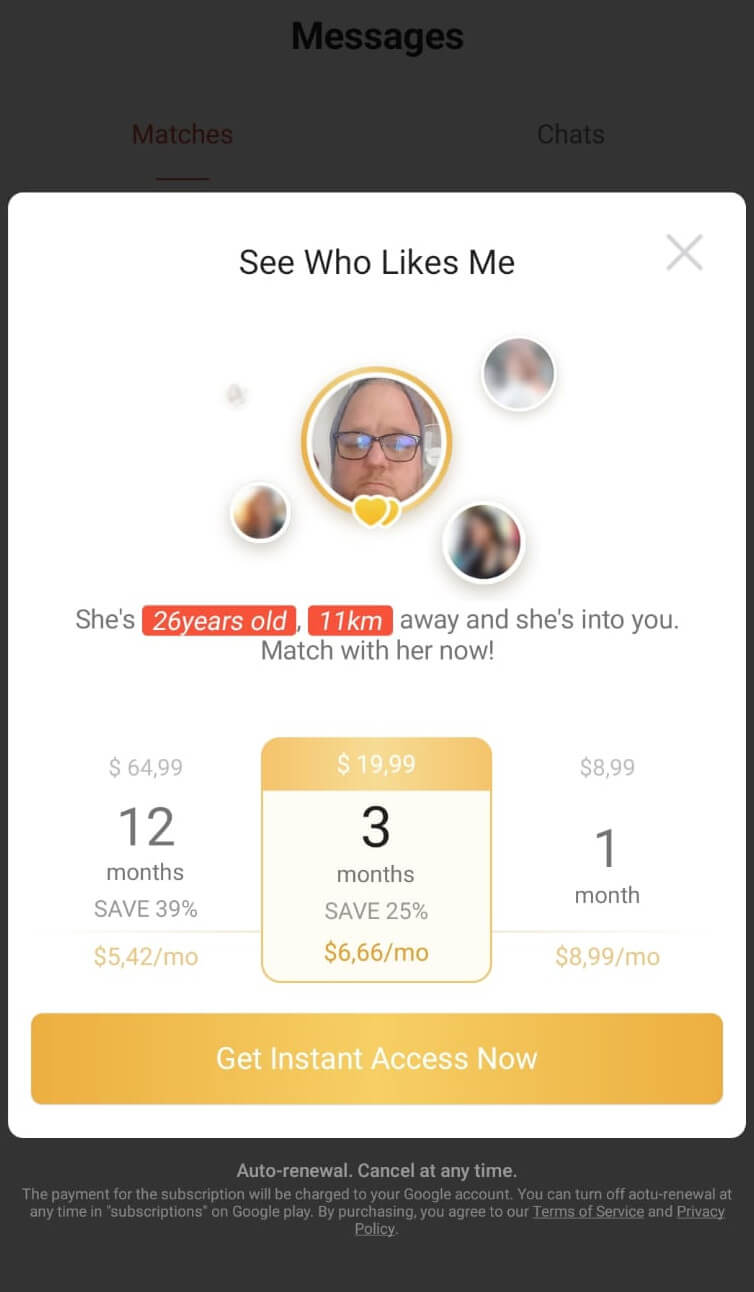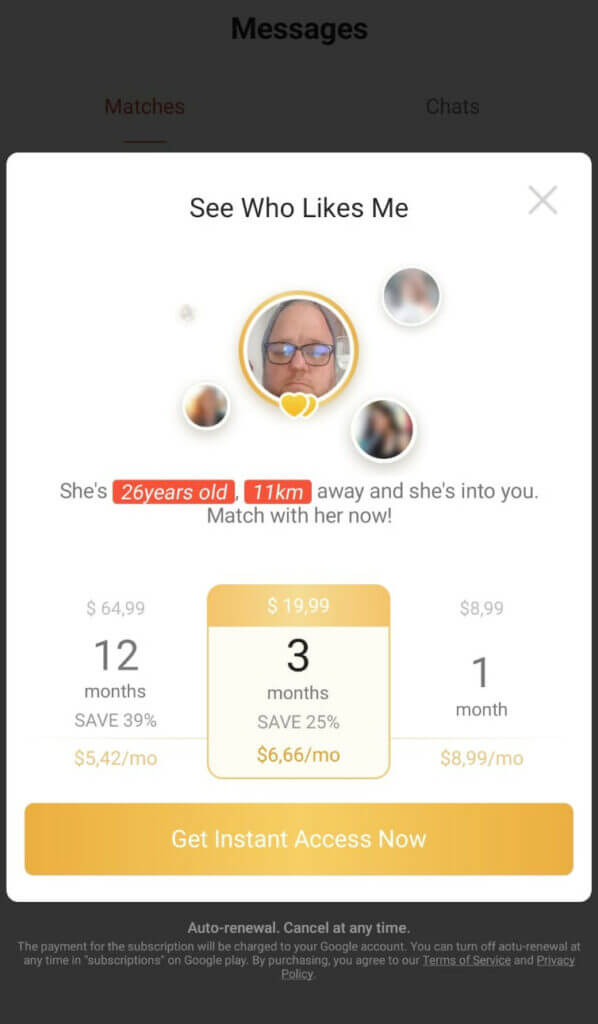 Tantan certainly has more features than many other dating apps, that's for sure.
But just what will you pay for them?
Not very much, is the answer.
Tantan really is one of the cheapest dating apps I have ever seen.
There are three packages on offer: one month, three months, and 12 months.
Here's a breakdown of the cost:
1-month: $1.99
3-months: $4.99
12-months: $13.99
That's extremely cheap, right?
In fact, there is no reason why you shouldn't take a membership at that price, right?
If you do, you can pay with your credit card.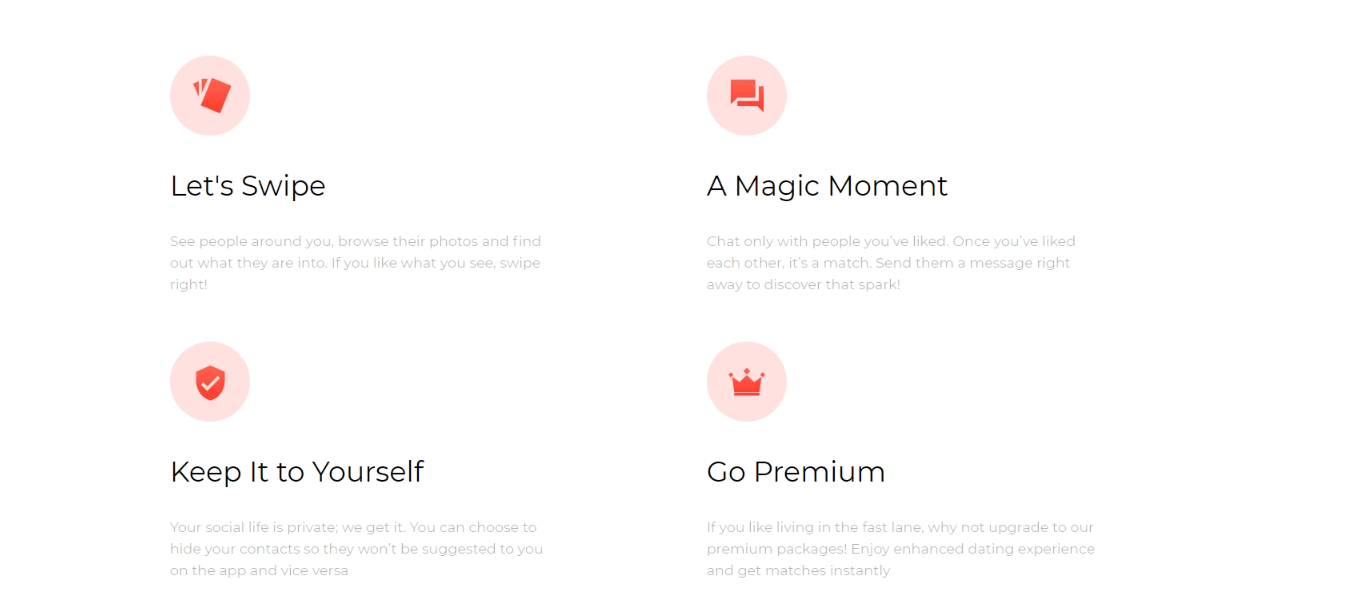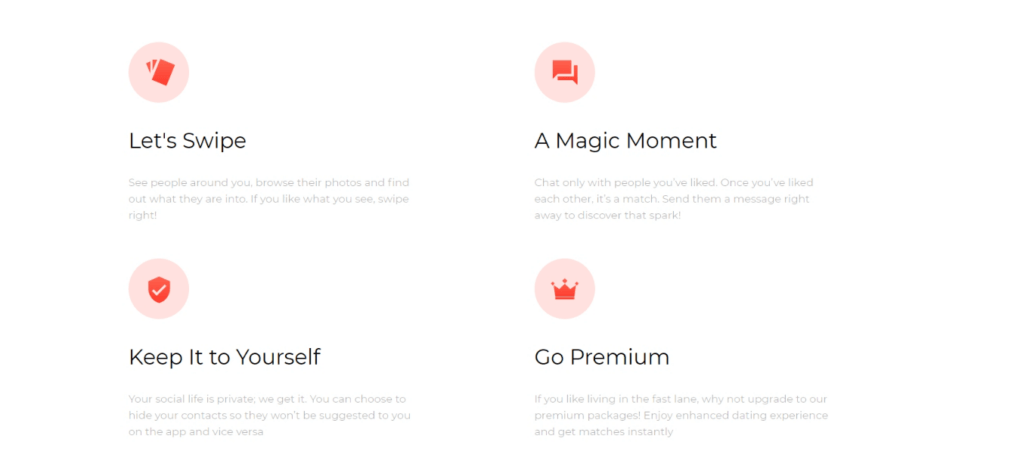 Conclusion and Overall Rating
Thanks for reading our Tantan review.
Let's summarize what we've learned about this app.
Well, it's aimed at people from China, that's for sure, but it does have a global audience.
Even in my small town, I found quite a few users around my location.
Currently, estimates put users from the United States at around 100000 strong.
Tantan couldn't be simpler to use.
It has just four main menus to navigate the app and you will quickly find your way around.
Although it comes from China, Tantan follows the same format as other dating apps you might have used before.
It's all about matching up with someone before you can communicate with them.
And while that's possible for a regular user, the tools to make this easier are behind a paywall.
That paywall, as we've seen, isn't very expensive.
In fact, with a monthly fee of just $1.99, Tantan is probably the cheapest dating app I've ever seen.
But what about a final rating?
Well, Tantan has scored extremely well.
It gets a rating of 4.25 out of 5.
At Onlineforlove we registered for a profile on Tantan and tested it for a long period of time.
We then wrote a review about our experience of the site and gave it a star rating by which we rank dating sites and apps.
This review score was based on various criteria by which we judge datings sites and apps.
This includes how much membership costs, how the matchmaking algorithm works, how easy it is to register as a new user, the key features it offers and how many users it has.