Dating sites started popping up on the internet as soon as it began branching out all over the globe.
Before long, however, people wanted something where dating and long-term love wasn't the main focus.
Instead, they wanted sites that provided them with like-minded people who wanted a more casual approach and certainly one where love wasn't important but instead focussed on no strings attached relationships.
And so the hook up site was born, one where you knew that the people you were searching through wanted a fling more than anything else.
OFL Top Recommendations based on 100,000+ Survey

"Serious Relationships"
"Discreet Hookups"
"Best Course for Men"
"Quick Flings"
"Normal Hookups"
"Our Quiz"
One such site is XMeeting but if you've heard of it, no doubt you heard many people claim that it's more of a scam than anything else.
So we thought we'd take a closer look.
By the time you've worked your way through this review, you will know everything you need to know about the site.
That includes:
Also, we will make that call as to whether XMeeting is a site you should be considering, or if it's one that's only going to take your hard-earned cash.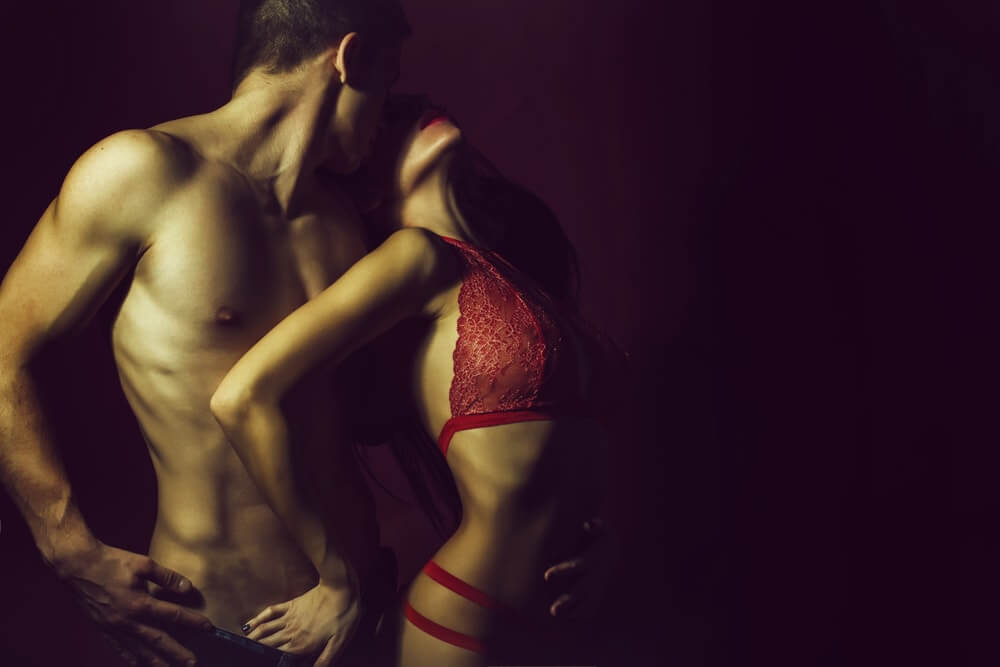 XMeeting Review in Video Form
Audio (podcast) form for those of you on the go
Ease of Use – 3/5
Effectiveness – 2/5
Key Features – 3/5
Pricing – 2/5
Easy to start a profile
There were real users near my location
Filled with fake profiles
You need a membership to communicate effectively
Costly
No real member features other than messaging
Who is it for/Demographics?
So the first time you head on over to the XMeeting website, you will already know what it's all about.
Even before you sign up for the site, you are presented with a load of profile pictures, most of which feature users trying to be their most provocative.
The name alone should also give away what the site is all about.
No mention of dating at all, just XMeeting.
It's obvious.
This is a hookup site (like BeNaughty or Ashley Madison), one where the users are not looking for long term love (like eHarmony) or Mr or Mrs. Right.
It's all about the physical aspect, hooking up for no strings attached sex for the most part.
I'm not saying you might not fall in love with someone that you meet on XMeeting but at the start, that simply isn't the intention of most users.
Speaking of users, let's look a little deeper into the numbers around the site.
XMeeting is not a new site, in fact, it has been around since 2003.
Finding user numbers, however, proved extremely difficult.
The site itself makes no claim to how many people have signed up like many other dating and hook up sites do.
So it's difficult to say just how many people you'd find near your location.
As I mentioned earlier, before signing in and based on my location through my browser, I was shown a host of users who were from my area.
I guess some of them could be, but ethnically, others were not at all because you just don't find those people where I live.
So that's a red flag right there.
Gender ratio and age of users
Again, finding this information was impossible.
Conducting searches on the site brought up a wide variety of age ranges.
From a gender ratio point of view, we can only assume that there are more male profiles on this site than female, based on the date from other hook up sites I have reviewed.
From what I can tell in my time on the site, for where I stay which is not a massive city at all, there were enough user-profiles and people to contact.
The first thing I noticed on the XMeeting landing page was the terms and conditions.
When starting your profile, you have to agree to "allow my personal data to be shared with third parties".
That's another red flag for me.
Time and time again, I have heard people saying how their profile pictures from hook up sites appear on other sites as made up users with different names even.
So, to be honest, I was a little wary to sign up.
I also notice that if you clicked on a user from the "users now online" panel, none of the profiles came up.
All it said was "this profile doesn't exist".
False advertising?
You betcha!
But back to signing up.
The process itself is easy enough.
There is no social media one-click login here so you need to provide your email address and password.
After that you must fill out the following information:
Username (Xmeeting will suggest one based on your password)
Gender
The gender you are looking for (you can select both male and female)
Your location
From there you write a short description of yourself and upload your photo.
Note that your email address better be valid as well as you will have to reply to an email from Xmeeting to confirm your account.
Once you've sent back the confirmation email, you are taken to the site for the first time.
Before I even had a chance to edit my profile, I had a message, but more on that later in the review.
Your profile is pretty basic, again that's because this is a hook up site.
Uploading photos is very important that's for sure and you can upload 10 in total.
The rest of the profile includes:
A description
Appearance (height, ethnicity, hair color, eye color, body type)
Profession
Birthday
And that's it!
There's nothing more to do at all.
Of course, the more pictures you have the more interest you are going to generate so I would suggest uploading as many as you can.
Although, I was contacted even before I uploaded my picture, which I did find a little strange.
There are only a few basic menus that you will find on Xmeeting.
Profile: Here you can edit your profile
Search: You can launch specific searches from here
Live cams: If live cams are your thing, you can watch here
Sexy games: This takes you to another site where you can play porn based games
You will also notice a user feed on the left-hand side of the screen.
This updates when users add pictures or update their description.
You can also access any messages here by changing to the message tab or view any matches you have.
You will also see useful information on the right-hand side of the page.
For example, you can view members that are online now.
Note, however, not all of these are near your specific location.
You can also view the latest users to register for the site as well as the profiles you have viewed.
The last thing here is people who have viewed your profile.
Because they have shown an interest, these might be a useful start in trying to find someone to hook up with.
Lastly, if you've ever used a hook up site before, you know that you are going to get bombarded with advertising and it's really no different on XMeeting.
The advertising isn't too in your face, however, and generally is displayed at the bottom of the page.
Note that the advertising is pornographic, so keep that in mind if it bothers you or if you are checking out the site where others can see your screen.
In terms of the overall design, well the site isn't about that is it?
While it's not terrible, it's basic in how it looks but has all the necessary tools for you to try to find that perfect hook up.
The color scheme of yellow and black is pleasant and nothing more.
Put it this way, it's not horrid at all like many other hook up sites were porn advertising is constantly in your face.
As I have said, XMeeting does have that but it minimal.
Ok, so I mentioned that as soon as I logged into the site, I received a message.
Although I thought it was a bot, in chatting to the person, I could tell that she was from my city, just from the phrases she used.
I did also receive another message that may have been a bot but I couldn't tell as I had used up all my free messages at that point.
Despite people messaging you that you can chat to, bot or not, you are going to launch searches of your own to find potential hook up partners.
The search engine itself has only a few basic parameters
The location you would like to search (default setting of your current location)
Age ranges of returns
If the user is online at that moment
If they have photos
And that's it.
There are no further search parameters here.
And the returns on searches?
Well, let's just say they were interesting.
I am convinced there are plenty of fake profiles.
Again, that's based on many users having almost supermodel looks but also on the way they spoke in their descriptions.
Many phrases used wouldn't be phrases used by people living in my city.
But there were definitely profiles from regular folk as well, even one from a 71-year old where you can see the background of her profile picture shows a landmark from the city I live in.
Note that you can allow nude photos in your search returns.
That's an option you can select after you return matchups for the first time.
So after I was immediately contacted when logging into the site for the first time I responded to the user chatting with me.
Sadly, you only get three free messages and then you cannot respond anymore.
So yes, to communicate with other users, you are going to have to sign up for a membership at some point.
If you have used up your free messages, you can "like" other user profiles to perhaps give them a sign that you'd like to chat with them.
If they like you back or are members and chat with you, then you can decide if you want to take out a membership to take it further.
What other key features does XMeeting offer members?
If you want to make use of this site to hook up with people, you are not going to achieve that without having the option to message them.
And only membership will bring you that.
Messaging means you can send unlimited messages to any users, be they members or not.
Remember, however, that regular users only get three messages to send back, so it's probably better to contact other members if you want to make any progress at all.
As a member, you can also send a private message to other members.
I couldn't really work out how this was different from regular messaging because it's not like you are in a chat room or something when speaking to other members.
Members of Xmeeting are allowed to have private photos.
Regular users cannot see them but if you are a member, you have access to them by simply clicking on another member's profile and selecting the photo you want to see.
3. Premium profile indicator
All member profiles receive a premium profile indicator that shows they are a member.
It's useful for helping you stand out and when looking through matchups if you only want to chat with members.
That's because the search engine on Xmeeting doesn't include a parameter that lets you search for members only.
As a member, if you have a particular problem that you need to sort out, you can contact a dedicated member customer service department for a prompt response.
Members get access to loads of free adult movies if that's your kind of thing.
Now that we are done with the key features, and let's be honest, they aren't that impressive, what's the pricing of membership on XMeeting going to be like?
Well, it's a little steep in my opinion.
1-month membership – $34.95
3-month membership – $59.95 ($19.98 per month)
6-month membership – $99.96 ($16.66 per month)
While the extended deals are worth it, are you going to use the site for any length of time?
Well, that's only something you can answer.
I mean are you happy with one casual partner or do you want more?
If you are going to be looking for different casual partners all the time, an extended membership makes sense.
For me, the monthly membership is expensive, however.
Conclusion and Overall Rating
Ok, so let's first get the rating out of the way.
I am going to give XMeeting 2.5 out of 5.
Let me explain why.
First up, other than a few free messages in the beginning, there is no way to contact anyone on the site.
You have to have a membership.
Now I know that the same can be said for other dating and hook up sites but at least a few of them allow you to message in some form or another.
For example, members can message normal users who can reply without having to take out membership.
On XMeeting, speaking to a regular user if you are a member is pretty much pointless, they just can't message back.
So that leaves you with only other members to chat with and that cuts down on your options unless you can convince a regular user to take out membership.
And then we get to the key features that membership brings.
Well, other than messaging, there's nothing really to write home about.
Perhaps the second best thing is the fact that you can view private photos but that's about it for me, the rest is a little bit underwhelming.
So in terms of if this site is a scam or not, well, I think there are certainly users on it that are legit.
Well, there were for where I stay.
But there are plenty of fake profiles as well and certainly some bots, I am convinced of that.
There are a few red flags that I mentioned during my review that alarm me about XMeeting.
If you were to ask me if you would use it or not, I would say that if you do, take extreme caution at all times.
If the supermodel talking to you seems too good to be true, they probably are.
So yes, approach XMeeting carefully.
If you do set up a profile and you want to make a good attempt at meeting someone, always have in the back of your mind that they might be trying to string you along.
And remember, without membership, you stand very little chance at all of making a successful connection with anyone.
So what do you make of XMeeting based on this review?
Is it a site that you would try out?
Do you think the membership fee is too expensive?
Let us know in the comments below.
There are certain red flags that make me wonder if this website really is safe or not.
XMeeting even mentions in their terms and conditions that your data might be used by other third party companies.
Of course, they aren't the only hook up or dating site to do this but if that worries you, perhaps looks somewhere else.
In terms of your banking details, if you sign up for a membership, that is kept secure behind the necessary firewalls and security features that you would expect.
As a regular user, you can send three free messages on XMeeting.
From that point, in order to message anybody, you will have to sign up for membership.
You can browse for matchups for free.
You can also see who has viewed your profile or favorited you without having to pay for membership.
It is.
XMeeting has been around since 2003.
XMeeting is first and foremost a hook up site before it's a dating site.
Most of the users here are looking for a casual fling.
It was started in 2003 in Cyprus.
Well, if you'd prefer to sign up using your cellphone you can't.
That's because XMeeting doesn't have an app on the iStore or the Google Play Store.
Simply go to the website and enter a few details.
You will need a valid email address as XMeeting will need you to click on a confirmation mail to complete your profile.
The only way to delete your XMeeting profile is to click on the "help" menu at the top right of the screen while you are logged into your account.
That takes you to a list of commonly asked questions.
Find the "How can I delete my account" option at the bottom left-hand side of the questions list.
Click on that and it takes you to a page where you provide a reason as to why you are deleting your account.
Click the "delete my account" button and your account is taken offline.
The best way to contact Xmeeting is by email.
Simple send your mail off to [email protected] and they will get back to you with whatever query you need help with.
To find matchups with XMeeting you can launch a very basic search.
The most important aspect of this search and for any of the profiles that XMeeting shows you is that the users are near your location.
There are other things you can tweak, however, for example, age ranges.
To block a user on XMeeting click on their profile and then find the (x) at the top right-hand side and click on that.
Once you confirm that you want to block them, they are blocked for good.
Unlike other dating sites, on XMeeting you cannot unblock someone.