Many people opt for using dating apps these days, but it seems like not everyone is aware of what are the right options for them and what are online dating platforms they shouldn't miss out on.
While Match.com is one of the oldest dating platforms that was quite popular in the past, there is also Hinge that is usually the choice of the younger audience.
Owned by the same company, these two websites seem to look alike, but in general, they couldn't be more different.
Read through this Hinge Vs Match article if you were wondering:
OFL Top Recommendations based on 100,000+ Survey

"Serious Relationships"
"Discreet Hookups"
"Best Course for Men"
"Quick Flings"
"Normal Hookups"
"Our Quiz"
Is your dating app giving you the best chance for success?
Make sure to take our online dating site/app quiz to find out.
It's a fact that people who follow our dating site suggestions have on average 2 extra dates per month.
When it comes to the whole registration process, Hinge and Match are pretty similar, and they are in no way different from other regular online dating sites.
If you decide to join the platform, you will have to leave your basic information like name, age, location, and a short description, which you would also do on platforms like Tinder and Bumble.
However, when joining Hinge, in order to create a profile, you will also have to fill out their question prompts where you will tell about different things you want and cherish in your life.
You will be able to share your biggest date fail, life goals, craziest experiences, and thoughts on life and love, and every potential match on the platform will be able to see it.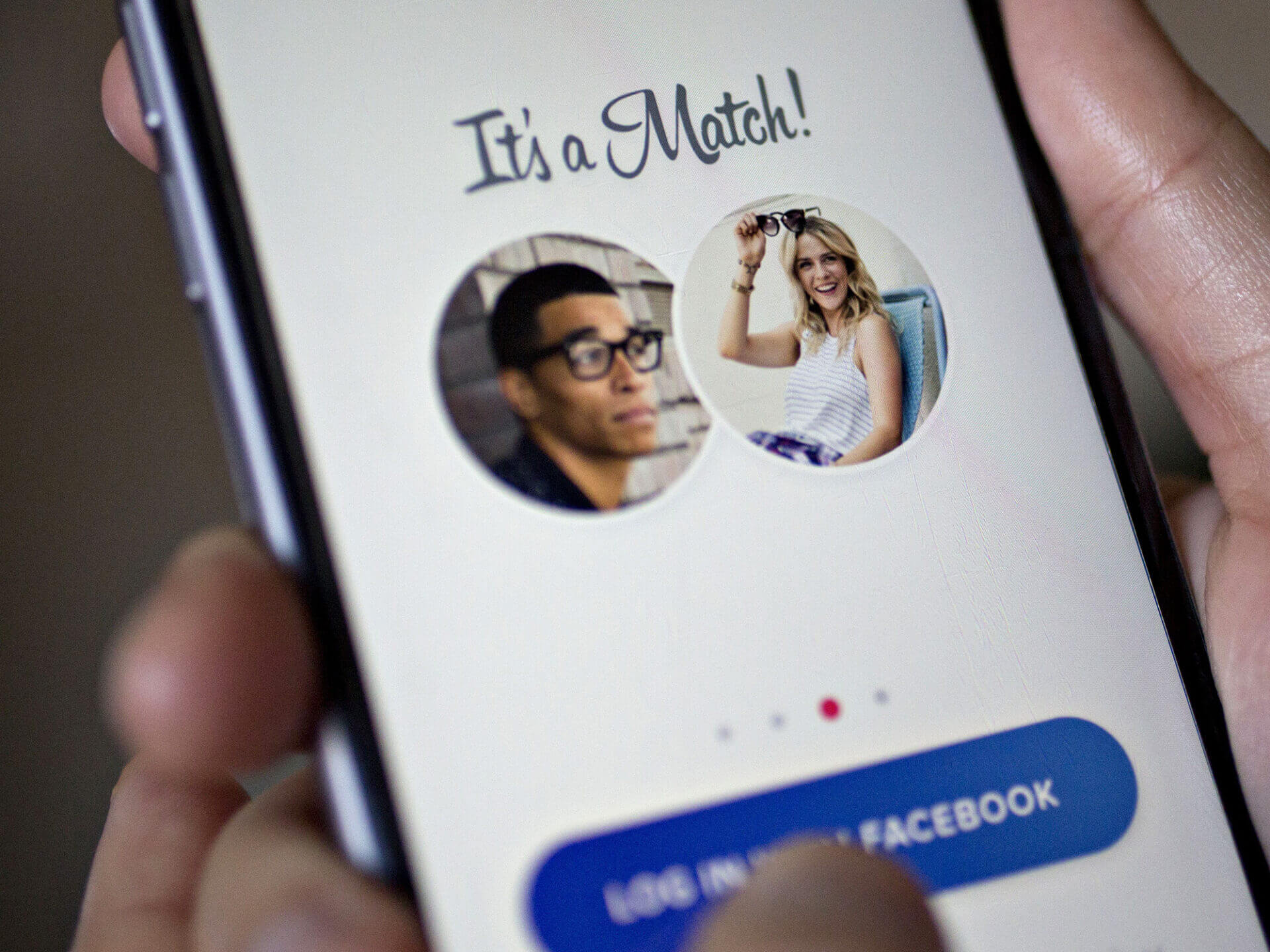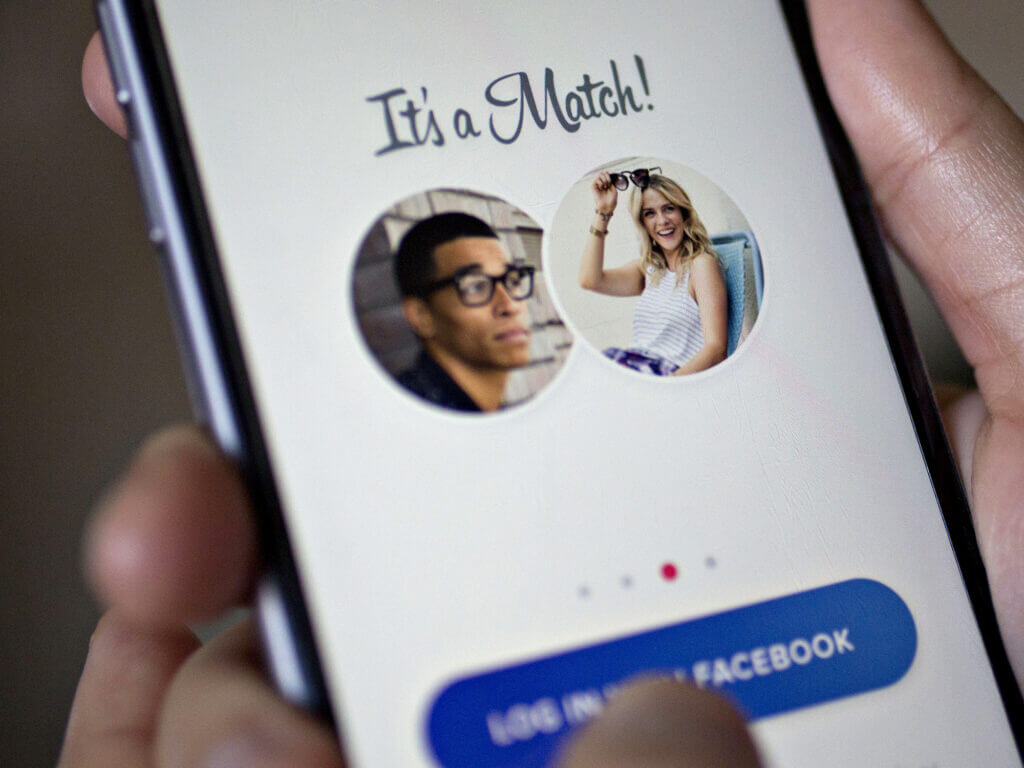 On the other hand, Match doesn't really require you to upload too much information about yourself, and all you will have to do is choose your preferred age range and some of the basic things about your partner.
Because of this, Match dating profiles are really not that detailed, and even though they offer plenty of search filters, you will not be able to get too much use out of them because people don't upload any information about themselves, and there is nothing you can be searching for.
Match also offers you the option to join the platform through your Facebook account and add your Facebook friends on this platform too, so if you feel comfortable doing that, you can always register that way.
It will also collect all the information from your Facebook profile and fill out all the blanks so your profile will have a lot more to tell, which can be pretty useful, and it will show that you are not a fake profile.
Making Contact With Other Users
When it comes to making contact with other people on the platform, Hinge is definitely one of the best dating apps that provides you with the easiest way to connect to someone.
You will be scrolling through your app and deciding whether you will swipe left or swipe right – the right swipe means you like the person, while the left one means that you are not interested in them.
When you swipe on someone, you will be able to send them a message immediately, without waiting for them to swipe you back, which is a great feature that makes the whole dating process a lot faster and more practical.
All recommendations on Hinge are based on your preferences and the questionnaires you have filled out before, so the algorithm will connect you with those users who have the most in common with you.
They also offer you top picks, meaning they will show you people's profiles that seem to be an almost complete match to yours, which is something that can really save you a lot of time and help you meet a significant other within minutes.
OFL Top Recommendations based on 100,000+ Survey

"Serious Relationships"
"Discreet Hookups"
"Best Course for Men"
"Quick Flings"
"Normal Hookups"
"Our Quiz"
Unfortunately, this is something you will not be able to get on Match because they don't really have an algorithm this good and when you open your homepage, you will see everyone in their user base, usually recommended to you by their location or age.
Match is a pretty exhausting platform for everyone who is trying to find someone for a serious relationship in this dating pool, and unless you are one of the dating experts that knows how to make the right moves and get the platform to work to his advantage, then you will definitely struggle with finding a real-life partner through it.
It is also easy to make the first move on Match too because the platform allows you to send likes to other users and send them a message immediately, without waiting for any kind of response from their side, so I would say that in terms of establishing a connection with someone, you will do just fine.
You should be aware that the demographics of these two dating platforms are quite different – while most Hinge users are people who are somewhere between 20 and 30 years old, Match users are a bit older, usually in their late 20s and 30s.
Even though you would expect the younger audience to be the one looking for a hookup and casual dating (like BeNaughty or Ashley Madison), things like this appear more often on Match.com than on Hinge.
The research has shown that daters on Hinge are looking for long-term relationships (like eHarmony or Tinder), and detailed profiles are the reason why they join this platform in the first place, so you should keep that in mind before you get into the matchmaking process and start looking for your significant other.
Hinge always connects you with the people who are the most compatible with you and allows you to meet people in your surroundings who share the same thoughts and views on life, so it is in general much easier to find a potential partner on this platform than any other.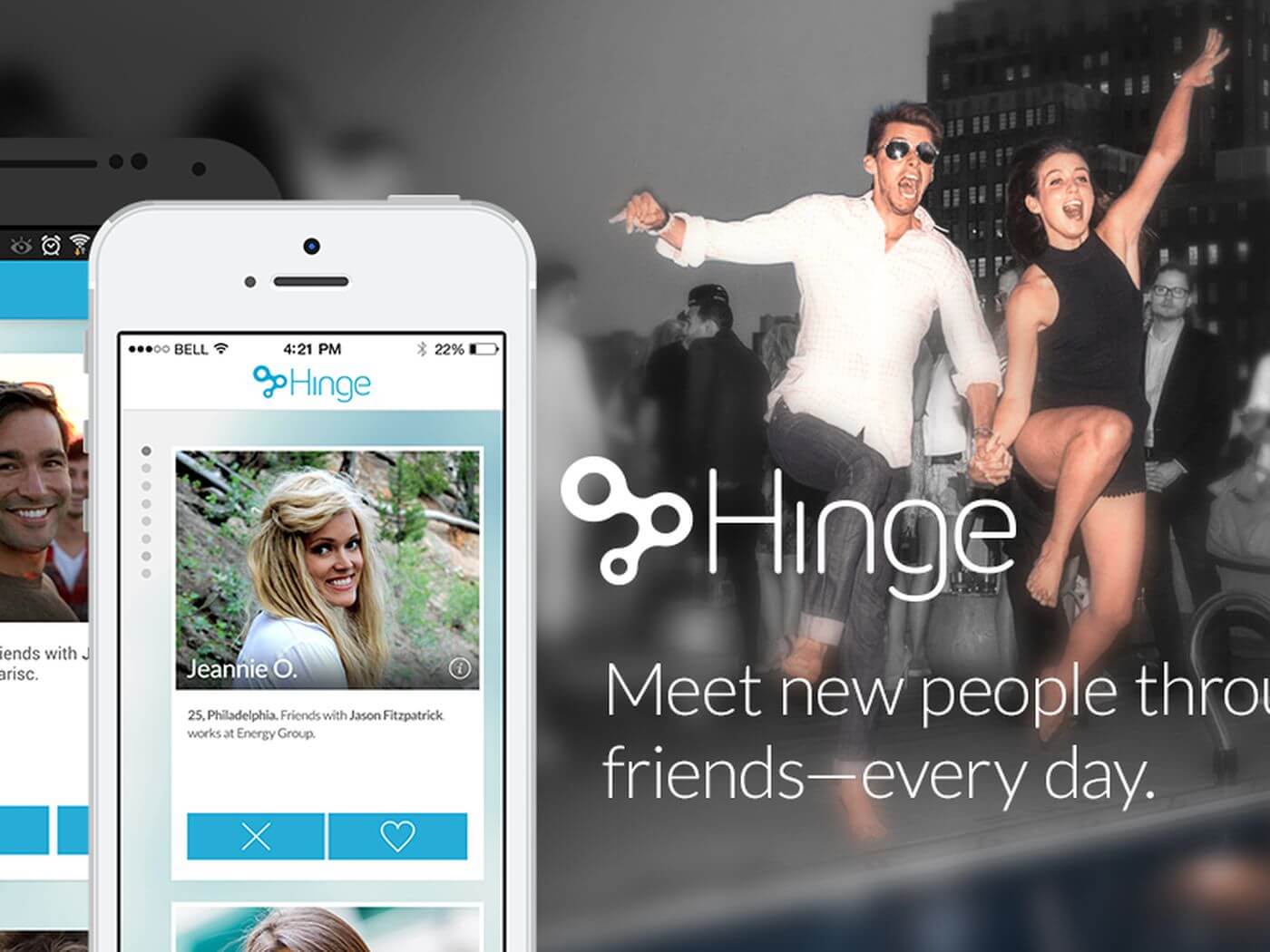 The one thing where I believe Match takes the win is its wink option which will tell the person you are interested in them but that you are still not confident enough to make the first move, and you want to see whether they like you too or not.
How to wink on Match is something you will get the moment you create the profile because you will see the "wink" button next to everyone's profiles.
This is a subtle way to show interest in someone, and it can save you from an uncomfortable situation or getting ghosted, which tends to happen on dating platforms a lot.
It is also a great way for people who don't want to pay for a premium subscription to get in touch with someone because they will be able to send unlimited likes only when they invest extra money in it.
The best thing on Match.com is definitely its search filters that allow you to explore the platform and look for people based on different criteria you may have.
You can look for people based on their religion, ethnicity, and preferences, and all you will need to do is learn how to utilize the search box to your advantage.
Unfortunately, not too many people update their profiles or share too much information about themselves, so this will probably not be of much use to all of you, but you can still give it a try.
Hinge doesn't offer a search option, but since you will get recommended like-minded people, just like on social media, you don't really need it.
Your Hinge matches are personalized, and you will not need to look further than your homepage if you want to find the right person for you, so this is really not a disadvantage for this platform.
What I believe is the biggest problem with Match is the fact that most of its users have blank profiles, meaning they don't upload any kind of profile pictures and overall information.
This makes it hard to differentiate between a real and a fake profile, and it will make you question whether you should reach out to someone or not and what is a good icebreaker you should use.
It is almost impossible to see whether you will be a good match with someone on this platform, which is something that really doesn't happen on any other dating platform, not even Coffee Meets Bagel.
If you are a member of the LGBTQ community, things can also be hard for you because people are usually not directly on their profiles and don't describe their sexual preferences, so you need to reach out to everyone before you find someone who has the same preference as you.
However, on Match, you can actually make friends with people and then get recommended and create mutual friends which is also not a bad option, but it usually works well only for people who find matches in big cities like New York or Los Angeles.
In case you have made a friend who is not your type but could meet you with other people, then you should definitely use this chance and start hanging out with other millennials.
Many people do this through dating platforms because finding new friends during the pandemic has been quite stressful, and there are not too many ways to meet people in a restricted world.
You will also get some sort of a news feed section that will show you what your mutuals are up to, which resembles traditional social media a lot.
Even though you can register through your Facebook account, Match does a pretty bad job in connecting you with your friends from Facebook on here, so I would say that you don't have to worry about anyone finding out you are using this because this feature is so badly developed that no one will probably ever see that you have registered through Facebook.
Match, unfortunately, doesn't have any privacy features, and they don't even allow its users to hide their profile from specific people on the platform, which is a pretty bad privacy politics and can harm a lot of people.
How is Hinge different is that they offer everyone to control their visibility on the platform and even offer an opportunity to hide your profile from a certain person if you don't feel safe.
When it comes to ease of use, we can say that both of these platforms are very simple once you learn how to use them, and they have a lot of perks in comparison to others.
Their design is very neat and clean, and the menus are organized quite well, so you don't have to spend hours looking for a certain option or feature, which tends to happen on other apps.
Match is a bit old-school, and everyone will be able to learn how to connect and match on it, while Hinge requires having some knowledge about dating platforms and swiping left or right.
However, both of them are designed pretty well, and even though Match didn't change its design for more than a decade now, it still works well and is able to provide its users with what they genuinely want.
Unfortunately, Match doesn't have its own app, so the only way you can access it is through your browser, which is a pretty bad thing in 2021.
Most daters are interested in apps that can provide them with the best performance, and they skip on platforms that don't have their own app.
On the other hand, Hinge is completely modern, and you can easily install it on your Android or iPhone device free of any charge.
In this case, Match definitely isn't something tech lovers would prefer, and I believe what is Hinge biggest advantage is the fact that they have an app.
For this reason, the demographics on Match are also a bit older, and not too many younger people decide to create a profile on it.
When talking about success rates, I believe all of us know Hinge is an absolute winner in this aspect and that dating experts believe it is the best dating app on the market.
Is Hinge the best dating app is a question many people tend to ask, and when it comes to success rate and the number of successful relationships and dates that have been scheduled through this platform, it definitely is.
However, in the past, Match used to be the most successful dating platform too, but since it was not able to develop an app and follow the latest trends in the dating industry, they have completely lost their track, and people don't seem to have that much luck on it anymore.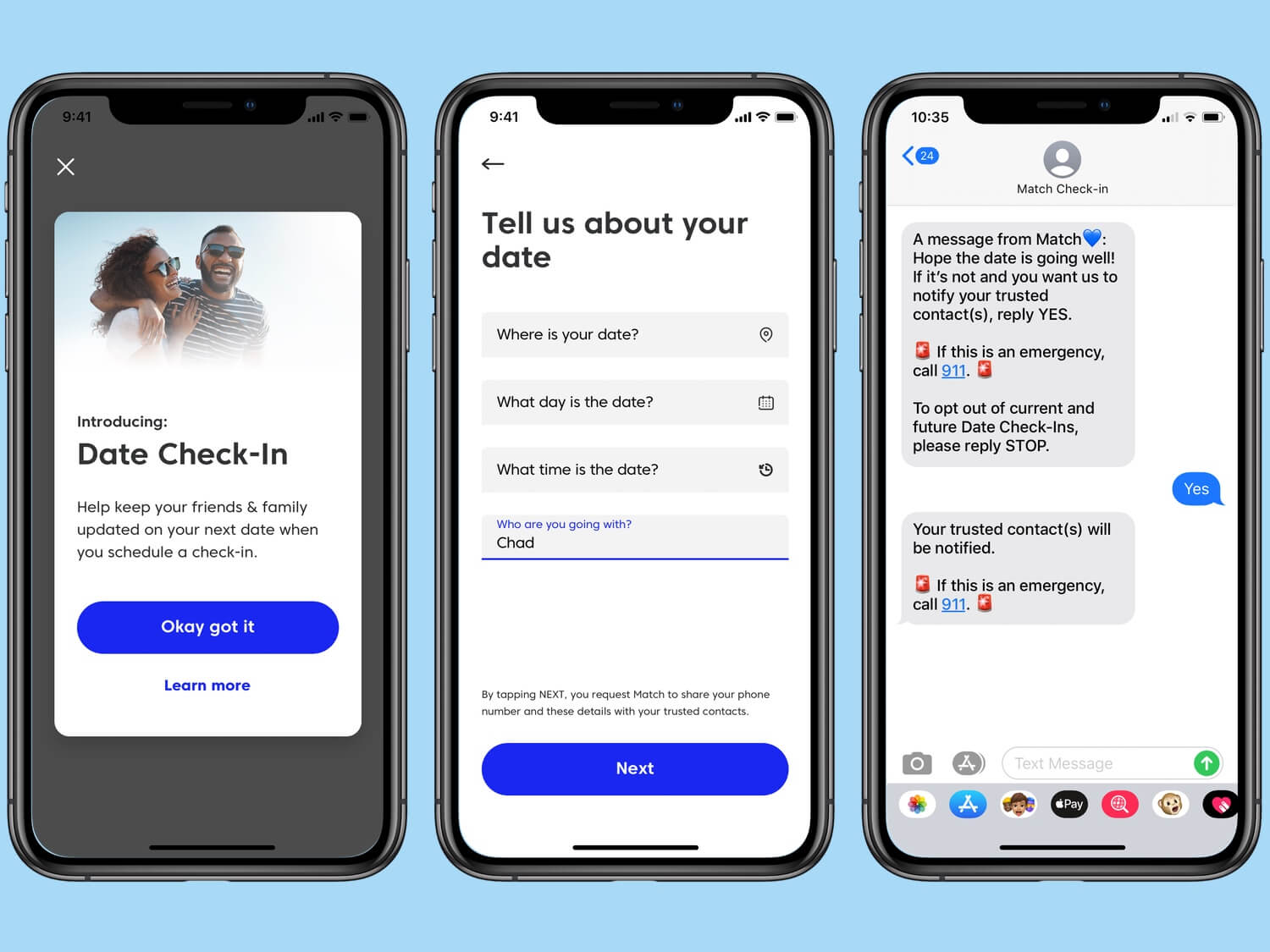 It doesn't necessarily mean that you will never find a match for yourself on this platform, but rather that you will need to spend a lot of time searching for a potential partner before you come across someone you super like.
When it comes to price, you should be aware that you will not be allowed to use Match.com at all before you pay for a membership.
This means that not only you will need to pay for a basic membership on the platform, but that if you want access to some extra features, you will need to spend even more money pm a preferred membership.
Their basic membership will cost you 35 dollars per month, but you can also pay a few months in advance and get to pay 20 or 15 dollars per month for it.
In general, this is still quite expensive, especially for a dating platform like this that isn't way too active and should rather be compared to OkCupid than to an app like Hinge.
In my honest opinion, this app is definitely not worth the money, and I would never recommend anyone to spend that much money on a dating app membership, even if it guarantees that it will connect them to their true love.
On the other hand, you have an active app like Hinge that has a free version that allows you to connect to people and has an option of a premium membership that can provide you with some extra features.
Even with the free version, you will be able to meet and get in touch with a lot of people, and you don't even need to spend a dime in order to meet your perfect match.
If you are really eager to use everything this platform has to offer, you can decide to invest 10 dollars per month into a membership, which is not that much in comparison to Match and similar dating platforms.
Also, if you pay 3 or 6 months in advance, you will be able to get a discount, which makes Hinge worth it even if you decide to spend money on a premium membership..
As you have probably realized from our article, we strongly believe that Hinge is a much better dating app than Match.com for several reasons.
It has way more active users than Match; it is wax cheaper, offers plenty of features and detailed profiles that will do your search for a partner a lot faster, easier, and more enjoyable.
If you ask anyone is Hinge good, you will definitely get a positive answer which should definitely tell you a lot about this app.
Even though Match used to be one of the best platforms for dating in the past, things have changed a lot, and nowadays, it definitely can't provide people with what they need or connect them to their significant other