If you are over 25 years old and you already have a long dating experience, then you have definitely heard about EHarmony and know how popular this platform used to be a few years ago.
Even though many new online dating platforms appeared in the meantime, it seems like this dating site was still able to keep its position pretty good.
However, since the appearance of Hinge, it seems like many other dating platforms are using its popularity and switching to it.
If you were not sure what the differences are between EHarmony and Hinge and you want to make sure you are making the right decision before you join one of these, you are in the right place!
OFL Top Recommendations based on 100,000+ Survey

"Serious Relationships"
"Discreet Hookups"
"Best Course for Men"
"Quick Flings"
"Normal Hookups"
"Our Quiz"
In this Hinge Vs EHarmony article, we compare both choices using the following criteria:
Bonus tip: we have found that you can save a lot on eHarmony by signing up on the website (not the app) using this special link.
Also, make sure to check out our full eHarmony review here and check out the individual Hinge review.
Is your dating app giving you the best chance for success?
Make sure to take our online dating site/app quiz to find out.
It's a fact that people who follow our dating site suggestions have on average 2 extra dates per month.
Just like on all other dating websites, the registration process is quite simple, but both EHarmony and Hinge require you to do their unique questionnaires and prompts in order to create a profile.
By providing everyone with these prompts, they are able to form a better picture of you, your likes and interests, and help you to start swiping your way to your soulmate.
Since both of these platforms are focused on helping people find serious relationships, they need to gather as much personal information about you as they can so they will be able to connect you to potential matches.
Daters should keep this in mind when filling out their dating profile and make sure they fill out everything they feel comfortable sharing with a larger audience.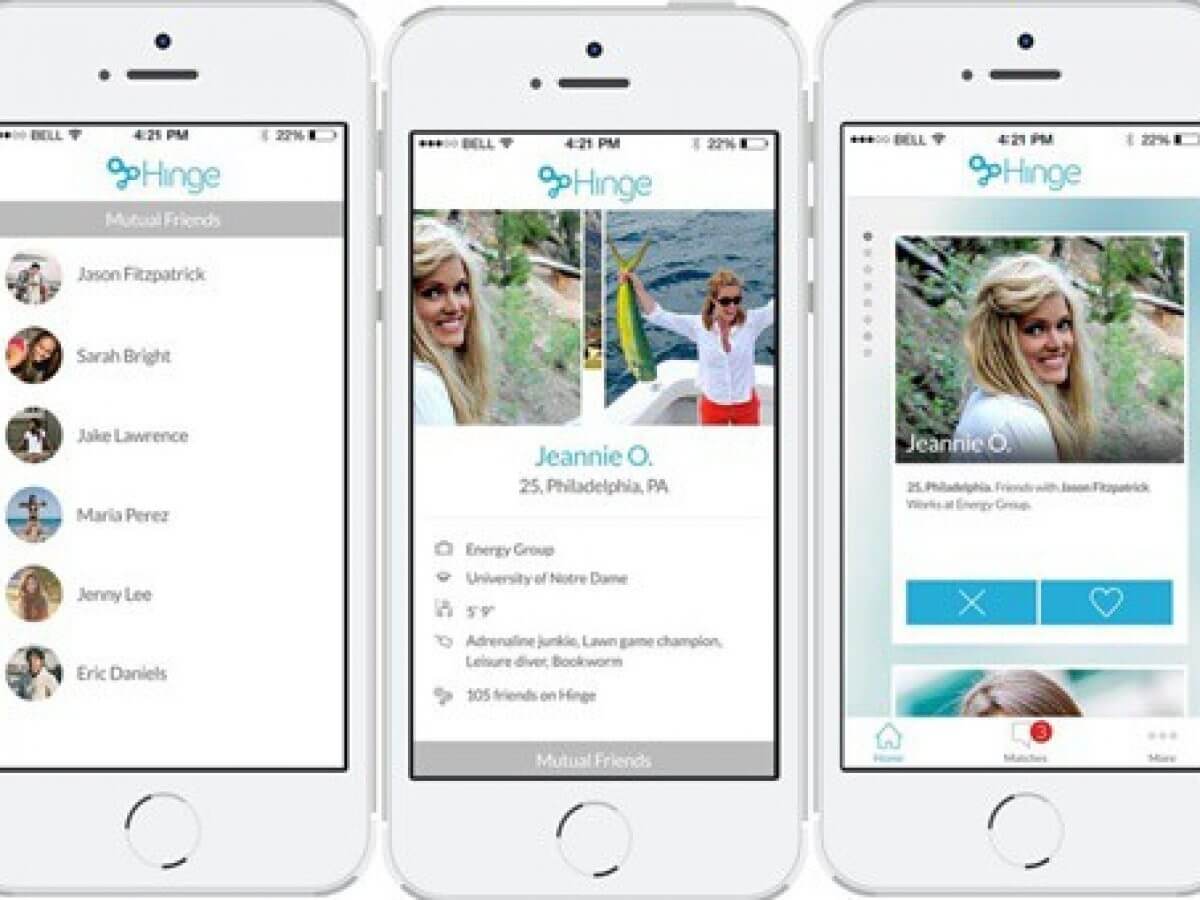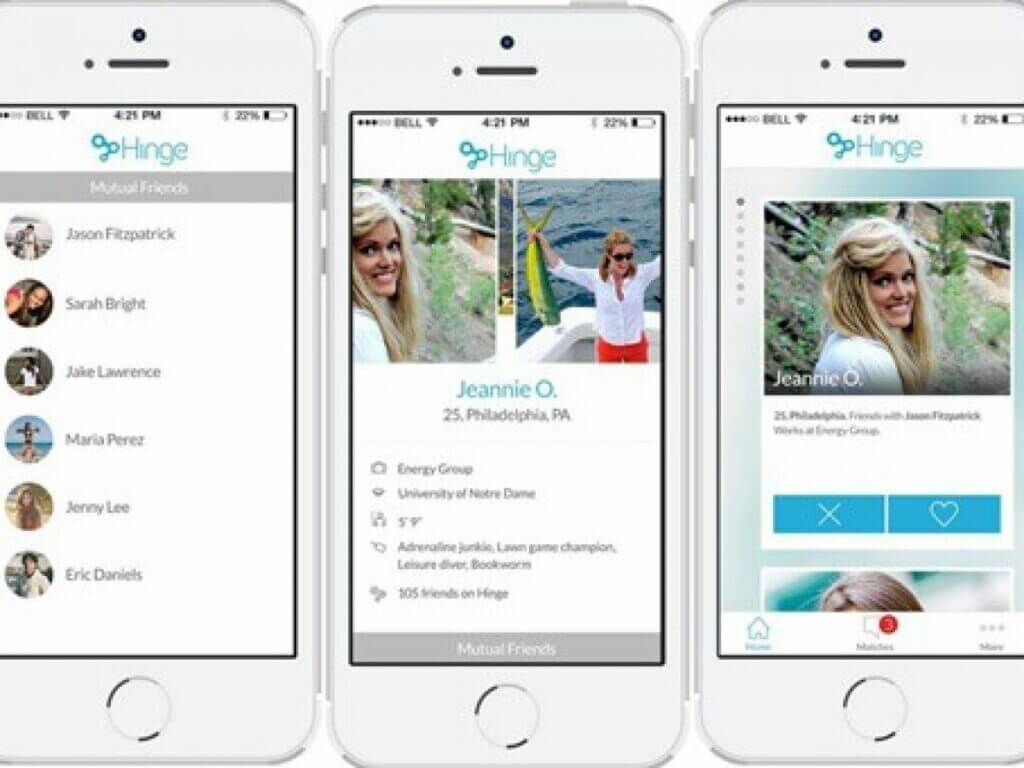 It will help you in compatibility tests and make the algorithm work in your favor at all times, so don't feel scared to do it.
Both Hinge and EHarmony check up on their users and inspect their profiles thoroughly before they get accepted to the platform because they value privacy and safety more than anything else.
You can also be sure you will be pretty much safe from fake profiles because these dating services really take everything seriously and check up on all profiles regularly in order to make sure there are no scammers.
Making Contact With Other Users
Connecting with people is also pretty much the same on both of these platforms, but since Hinge is specifically a dating app designed for Android and iOS phones, your homepage will look a bit different.
While on Hinge, you will be able to start swiping right the people you find interesting, or you can just swipe left those you want to avoid.
On EHarmony, you will get a whole page of people who seem to be compatible with you, and if you find someone interesting, you will be able to click on the "Message me" option next to their profile and reach out to them.
OFL Top Recommendations based on 100,000+ Survey

"Serious Relationships"
"Discreet Hookups"
"Best Course for Men"
"Quick Flings"
"Normal Hookups"
"Our Quiz"
Neither of these platforms requires the other person to like you or swipe you back in order for you to get permission to send them a message, which is a great thing that can save you a lot of time.
If you want to make the first move, you will be able to do it without too many obstacles, and you can be the one who will kickstart your matchmaking experience on this platform.
Of course, other people can just see and ignore your message or even ghost you, but in general, you will definitely be able to get an answer from a user even if they still didn't like you or match you back.
However, the algorithm on these two online dating sites works a bit differently, because the one on Hinge will first start connecting you with people who are the most similar to you and then will start suggesting you those who are the most similar to the people you have swiped right before.
On the other hand, EHarmony stays true to its original algorithm, and your daily matches will always be based on your occupation, education, religion, ethnicity, and likes.
Since they have so many questionnaires and prompts, they will be able to form your perfect partner and make the algorithm connect you with them.
You will even be able to type in the personality traits you are looking for in a significant other, and you can be 100% sure that EHarmony will find you the person that fits the description.
Both of these platforms are also open to the members of the LGBTQ community, which is a great thing, and you will see everyone's sexual preferences along with their basic profile information like age and location.
In general, I would say that there are not too many differences between these two platforms when it comes to connecting with people and the success of algorithm, but I believe they could use better search filters that would help you control the preferred age range and make searching through the plenty of fish a lot easier.
They operate similar to regular social media, and since they are focused on long-term relationships (like eHarmony or Tinder), you will really be able to learn a lot about someone just from their dating profile.
The algorithm is so great that you will think that you couldn't have made a match that good even if you have met the person in real life.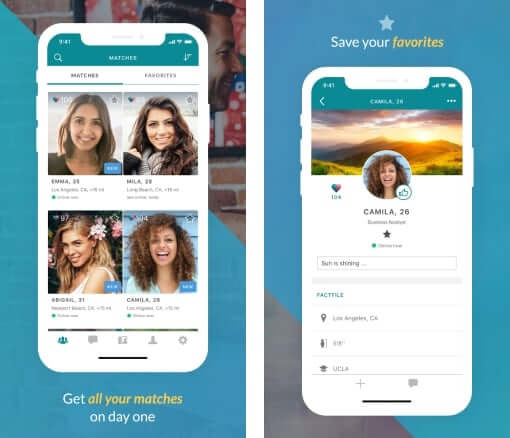 People on these platforms are not interested in casual dating and flirty icebreakers (like BeNaughty or Ashley Madison), so if you are looking for something of this kind, then this is definitely not the place where your user base is.
Neither Hinge nor EHarmony is known for having too many features, and probably their biggest disadvantage is the fact that they don't have any special search filters that could make navigating the platform a lot easier.
Unlike Tinder and Bumble that offer plenty of search filters and help you explore the platform and look for your perfect partner, Hinge and EHarmony really don't have any filters to offer except their algorithm.
However, since the algorithm is so good that it will always find you a person for a first date who is very close to your idea of a perfect person, then you shouldn't worry too much about it, and you probably won't even realize that this feature is missing.
EHarmony is known for having a unique feature that I believe doesn't exist on any other dating app, and that is the option of checking whether the person you have matched with is married in real life or not.
You have probably got hundreds of notifications from different men or women on these dating apps, and in the end, you have found out some of them have been married with children for years.
EHarmony wants to prevent this from happening, so they are controlling everyone in the dating pool who seems to be old enough to be married, and they require them to send the documentation that will show they have no husband or wife.
Sometimes the platform requires access to their other social media accounts just so they can see whether there are some suspicious pictures or videos on them.
Since this is a platform known for helping people meet their soulmate and not a hookup app, they really want to make sure everyone using it is playing it cool and is not going to scam anyone else.
For premium members, there is also an option of video dating and establishing video chats with potential partners, which will show you whether someone is a real person or not and how honest their intentions are.
Unfortunately, EHarmony also doesn't offer an unlimited likes option, even for its premium users, while Hinge has it and makes the whole dating process a lot more dynamic.
However, I believe EHarmony has a lot better features, even though the Hinge algorithm may do a bit better job in connecting you with a partner.
Millennials find it easy to use both of these apps, especially EHarmony because it is loyal to its old-school design and software, which haven't changed in years.
Since EHarmony gathers a bit older demographics, they decided that their platform will stay the same for good in order to make it easier for new older users to handle it.
On the other hand, Hinge is mainly aimed at people in their 20s, and it is created following the latest trends in the world of tech.
It can be installed both on Android and Apple iPhone devices so it is really accessible to everyone, and it is definitely one of the best dating apps because the messaging and notifications go by smoothly.
Unfortunately, the EHarmony app tends to have a lot of problems, just like those of OKCupid and Zoosk, so it can be very inconvenient for people who are trying to access the platform through their phones.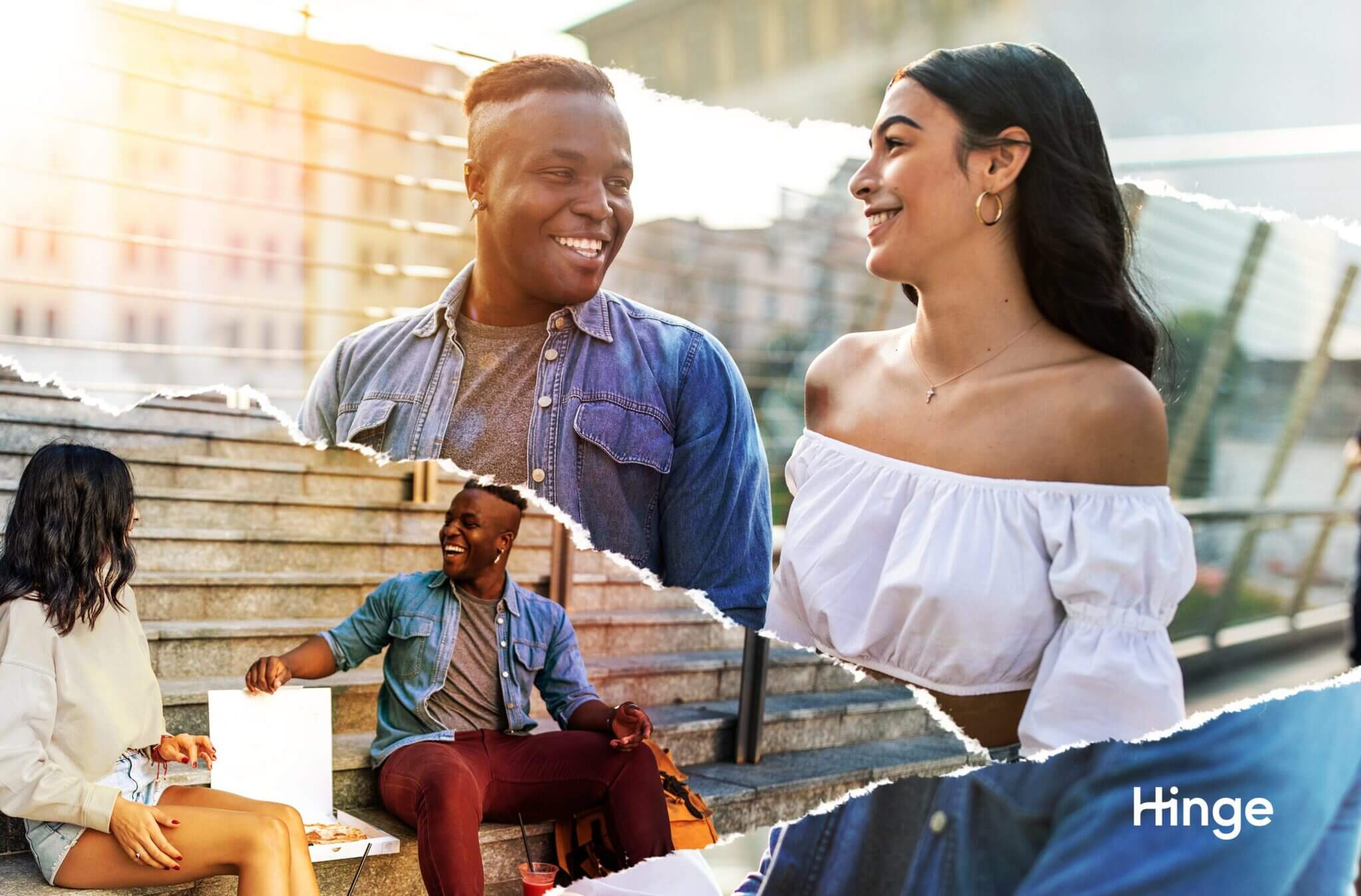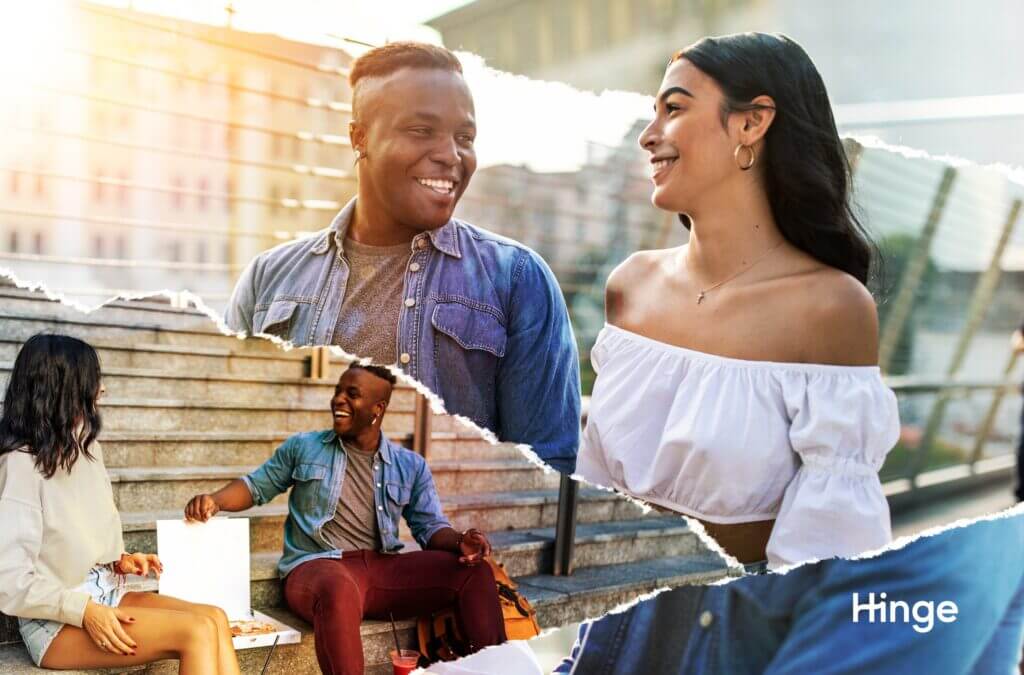 It also doesn't allow you to finish the sign-up process, which makes the EHarmony mobile app absolutely useless in most cases and pushes off the younger audience.
When it comes to the success rate, I believe everyone has heard about how good Hinge is and how even their free version can help you meet your significant other.
Over 90% of Hinge users say they have had success on this platform and have managed to schedule a first date, and there are so many Hinge success stories and even Hinge marriages happening these days.
Unfortunately, EHarmony facts don't really show us the same results, and it seems like even though people on this platform are much older and more serious, they don't have too much luck with meeting their soulmate.
Only about 40% of users report they have had success on this platform which would still be just fine if the membership and all the features weren't crazy expensive.
For that reason, if you want to meet up with your soulmate and find out more things about someone than his profile photos, then I would definitely recommend you to register on Hinge and utilize all it has to offer.
The reason why so many people would always choose Hinge over EHarmony is the fact that they can use it free of any charge.
While you can install Hinge to your mobile device and start using it without spending a dime, you will need to invest 35 dollars in a basic membership on EHarmony.
You should be aware that the basic EHarmony membership doesn't even provide you with access to all of its features, and if you want to make sure your partner is not married or you want to start a video chat with someone, you will have to invest more than 60 dollars per month.
This is a crazy expensive dating platform, and to be honest, I can't even believe that people still use it to this day.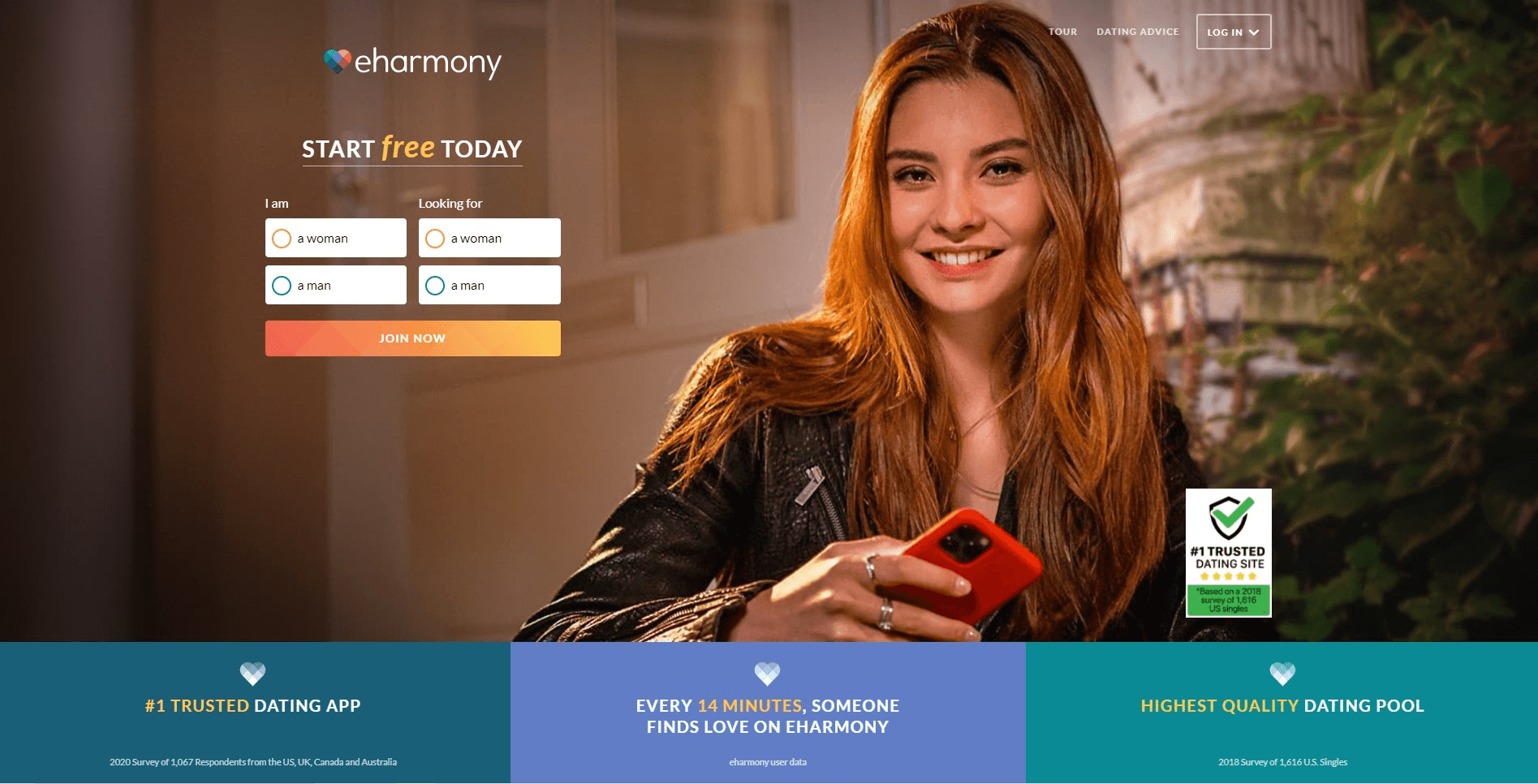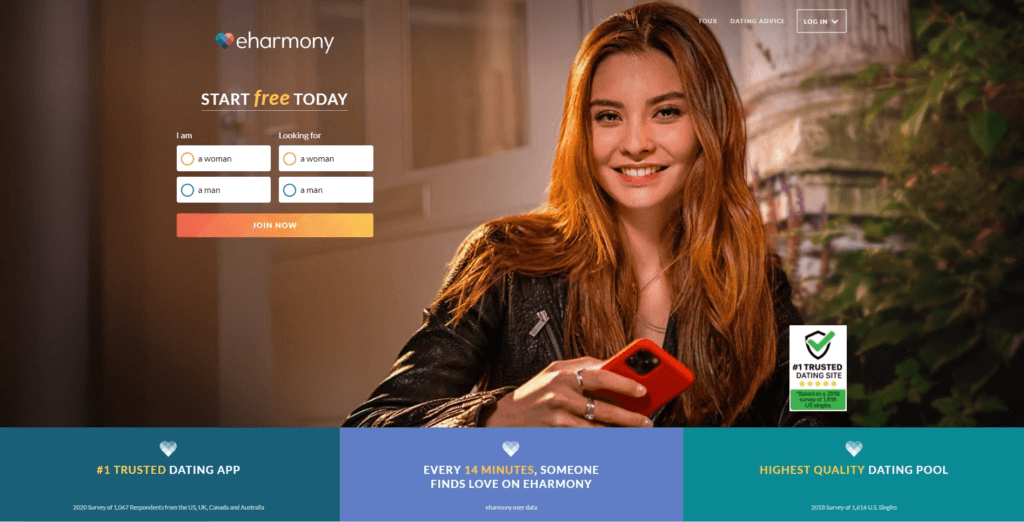 You can get all of this for free on platforms like Hinge and Tinder, and if you are really eager to upgrade your performance, you can always pay 8 or 10 dollars per month for premium features.
When it comes to price, EHarmony is very similar to Match.com, which is also very expensive but still not as popular as those free dating apps.
Even though everything this platform has to offer is amazing, we can't deny the fact that this is way too much money for a dating website.
As you can see, even though the EHarmony vs Hinge battle is quite hard and EHarmony is able to beat Hinge in most aspects, it can't do that in the most important one – price.
Even though it offers dozen of different features and filters and even provides you with much better dating profiles, EHarmony is way too expensive for most people, and it can really never gather millions of active users as Hinge.
It is also made for people looking for long-term relationships, so I believe the audience on both of them is quite simple, and if you are looking for a cheaper and more active place to meet your future partner, then it is definitely Hinge.
In case EHarmony doesn't change its business politics and prices in the future, I fear that they will disappear from the dating pool completely.