In this Hinge review, we will tell you does hinge work and why it is advertised as the app designed to be deleted and with 4.5 stars on iTunes and over 60% of members saying that relationships are what they are looking for, we believe them. It gets people off their phones and out in the real world.
Let's check it out.
Is your dating app giving you the best chance for success?
Make sure to take our online dating site/app quiz to find out.
People who follow our dating site suggestions have on average 2 more dates per month.
Hinge Review in Video Form
Audio (podcast) form for those of you on the go
Ratings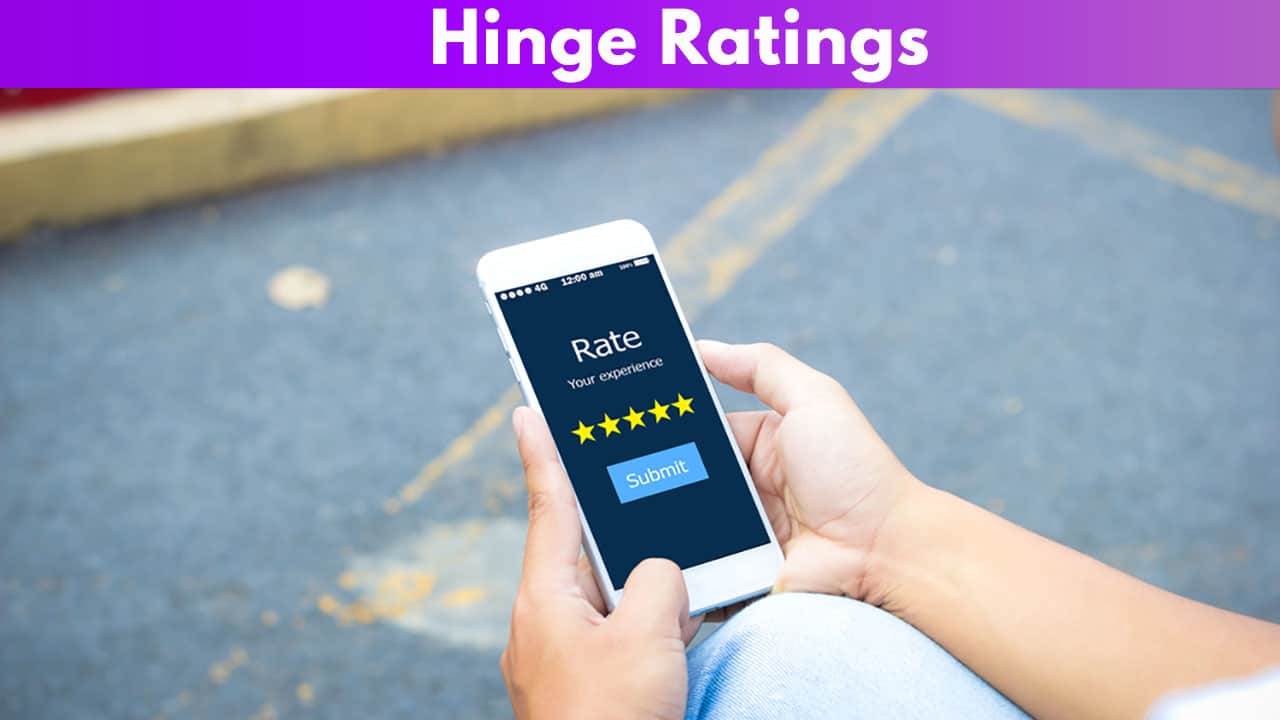 Effectiveness – 4/5
Price – 5/5
Ease-of-use – 5/5
Key features – 4/5
Pros:
OFL Top Recommendations based on 100,000+ Survey

"Serious Relationships"
"Discreet Hookups"
"Best Course for Men"
"Quick Flings"
"Normal Hookups"
"Our Quiz"
Connects you with people from your social circle (i.e. friends of friends)
Promotes actively using the app by commenting and liking photos or prompts
Encourages real-life dates
Eliminates the 'hot-or-not' swiping approach
Profiles are complete and extensive
There is no catfishing
Cons:
Available to teens (13+)
Due to the relatively small dating pool, it recycles matches
Pulls all your information from Facebook (including sensitive information)
Who is it for/demographic makeup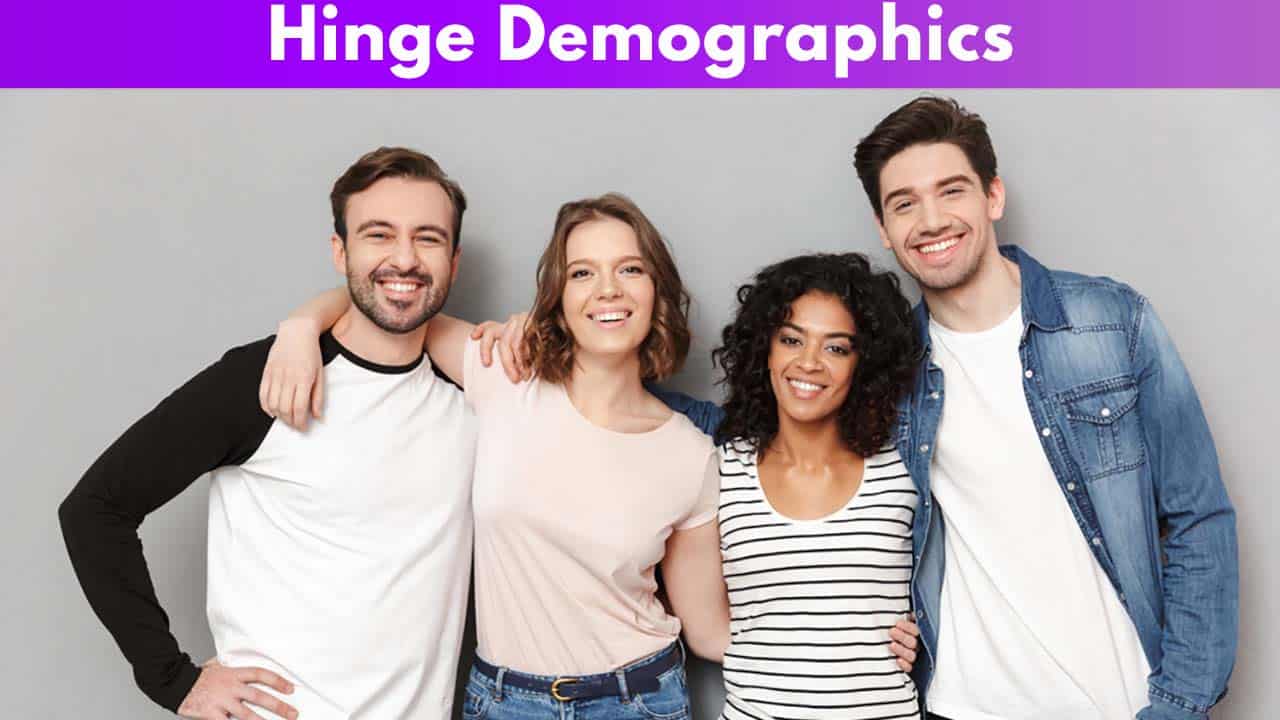 Hinge was basically created as an anti-Tinder dating app.
What does that mean? It means that it is considered that Tinder mainly serves for hookups and short term relationships, while Hinge is a (long-term) relationship-oriented app.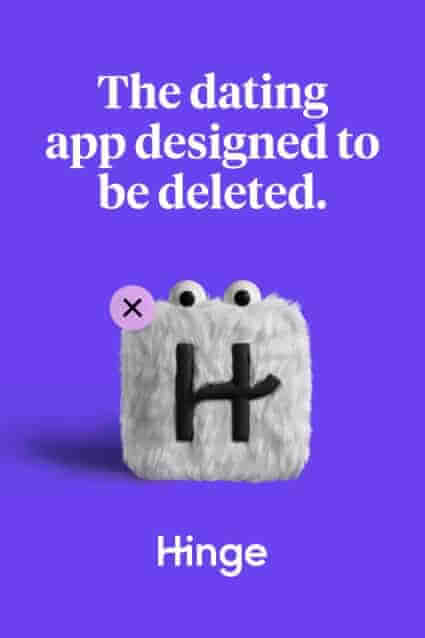 The demographics are slightly younger than what is the case with the top two apps for finding serious relationships – Match.com and eHarmony.
So, if you are looking to meet somebody who will stick around, you can try Hinge.
It is advertised as "Designed to be deleted" because you will not a dating app anymore if you have found the right one for yourself.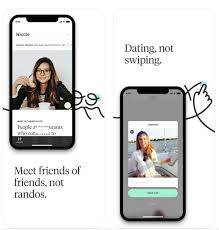 Hinge's spokespeople claim that the Hinge gender ratio among their 5+ million users worldwide is 50/50.
The majority of members, about half of them, are from the United States with Canada, Australia, and the UK following it.
The core membership structure suggests that young professionals aged between 24 and 36 are the ones who are using the app the most.
It is worth noting that the app does not require you to be over 18 to sign up since the age limit is 13, which we do not like that much, and the only requirement is an active Facebook acc.
With Millenials as majority members, it is understandable that the members are highly active in using the app.
Effectiveness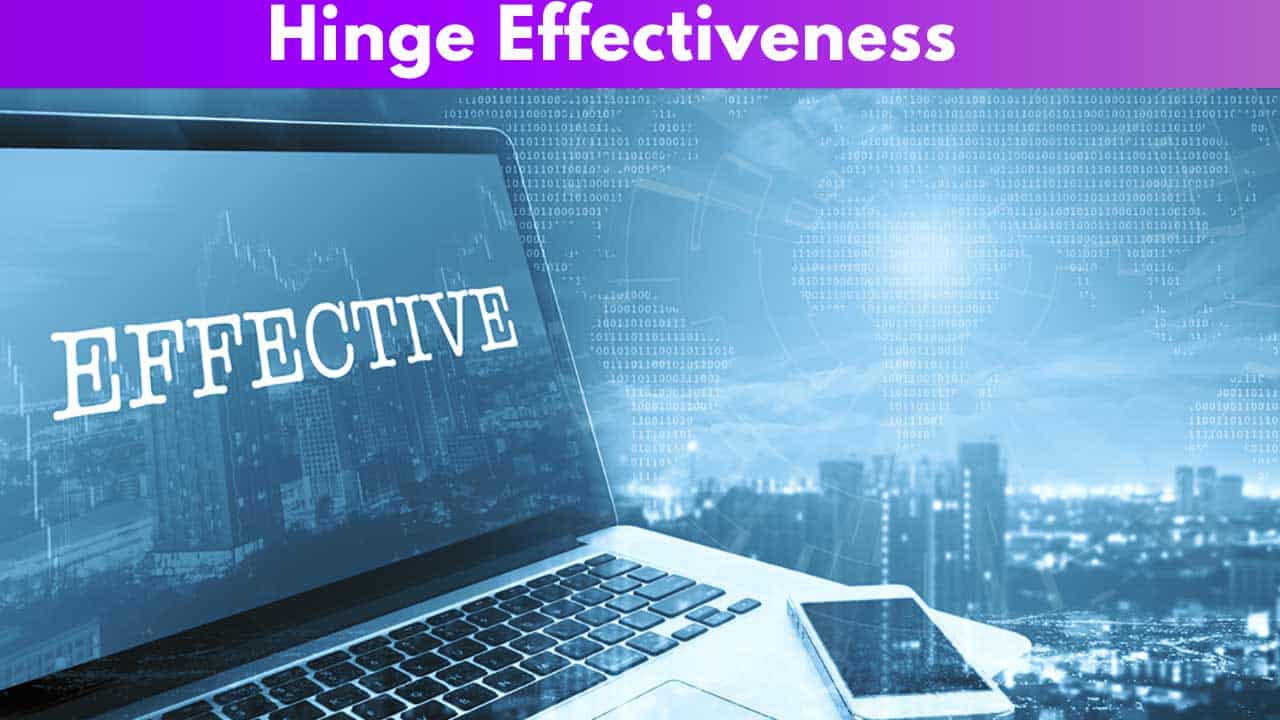 Hinge review suggests that it is quite an innovative dating app on the market.
It brought together quick and easy usage with information to make an ultimate relationship app for an active young person in this day in age..
Mindless swiping is eliminated, but also, there aren't any extensive personality tests and paragraphs to fill out like in those apps who aim at serious relationships.
If you aim to find a hookup for the weekend, skip the app. But if you want some quality dates and possibly a relationship, you can say that the app is effective.
Hinge bases its effectiveness on quality over quantity, so you will not get dozens of matches a day, but those who match with you are people who have something in common with you and show potential for something more than just a fun pastime activity.
OFL Top Recommendations based on 100,000+ Survey

"Serious Relationships"
"Discreet Hookups"
"Best Course for Men"
"Quick Flings"
"Normal Hookups"
"Our Quiz"
Hinge encourages you to go out on real dates over coffee or whatever your mutual interests are, and connect on a personal, one-to-one level like you would if you met this person at a friend's wedding.
The app only increases the frequency of such meet-ups and encounters which provides for the opportunity to make substantial connections.
Key features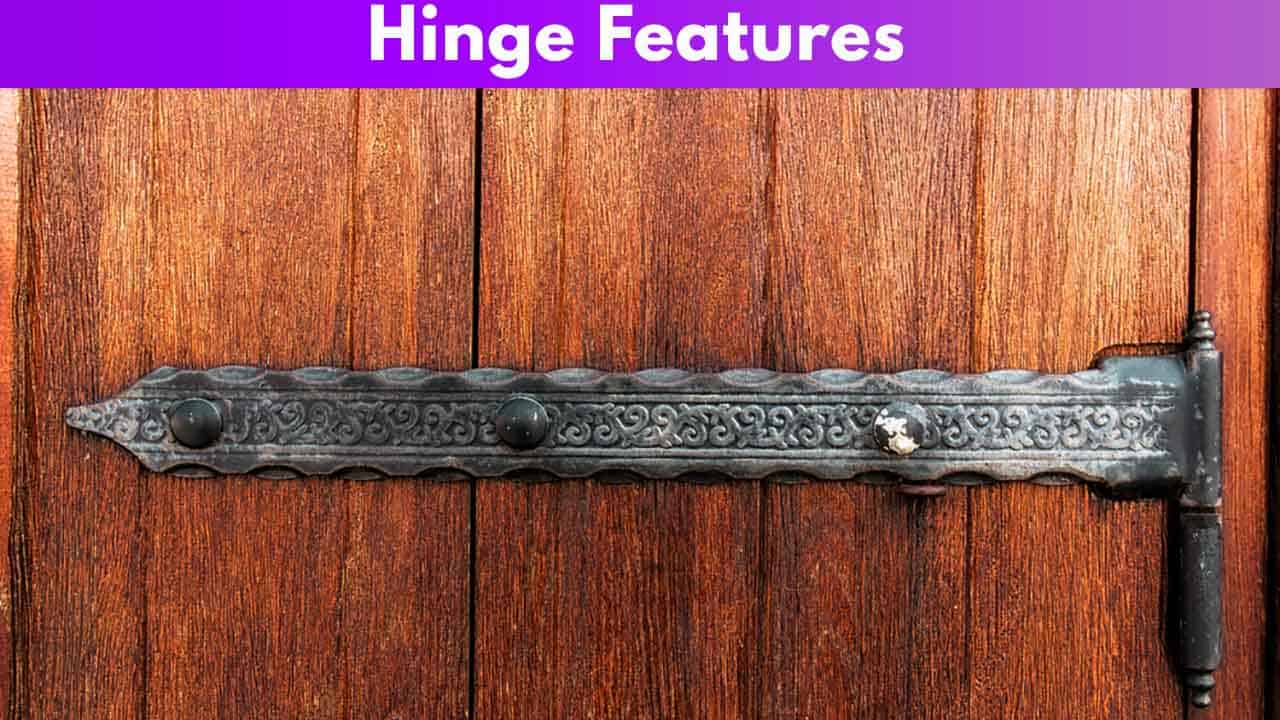 To figure out how to use Hinge to get from it as much as you can get, you need to learn about its features.
Hinge does not have any "fun" features that resemble a game, and you will not be able to pass the time by endlessly swiping left and right. But we are not saying that hinge is boring or that it is bad.
We are saying that, if you want to get the most out of it, you will have to dedicate some time, and actually look at the people on the app based on their character, sense of humor, and life attitudes, and not just in terms of physical attractiveness.
1. Like/dislike/comment
Hinge ditched swiping altogether, so you get the option to either like or dislike a profile by tapping the heart icon or the x icon respectively.
The key here is that you can only like a specific photo or a prompt, not an entire profile just based on the first photo you see. This encourages further conversation.
As a free member, you get 10 likes per day, so you will have to choose your likes carefully and wisely. Do not waste your likes.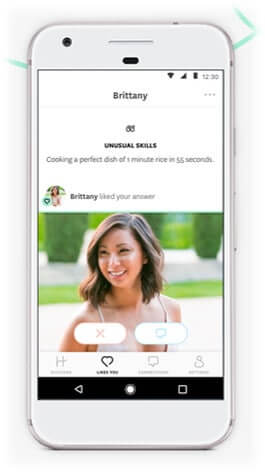 2. Messaging
You can send messages to other members once you already matched with them.
A match happens once a person you liked or sent a comment to replies to it.
You can then continue messaging as long as you want, although the app will give you a nudge to take the date out in the real world.
3. Prompts
Our favorite feature on Hinge. During sign-up, you are asked to answer questions or complete sentences that other people will see on your profile and which may serve as a conversation starter.
Starting the convo is the most common problem among the online dating population, so this is both fun and inciteful and also useful.
You can choose 1 to 3 Hinge prompts to use from the numerous list of them. You can also ad captions to your photos.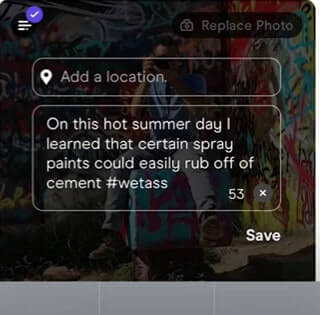 The prompts go from "What is your favorite Disney movie?" and "What would be your last meal?" to "Dating me is like…" and "I can't live without…". The success and connections depend on how creative and truthful you are with your answers.
4. We met
We met is a very useful feature that helps the algorithm learn about your preferences and give you suggestions that will be more to your liking.
A few days after you agree to go on a Hinge date, the app will ask you if you actually went on a date and would you date the person again.
The feedback you provide is anonymous and your match will not be notified of your answers.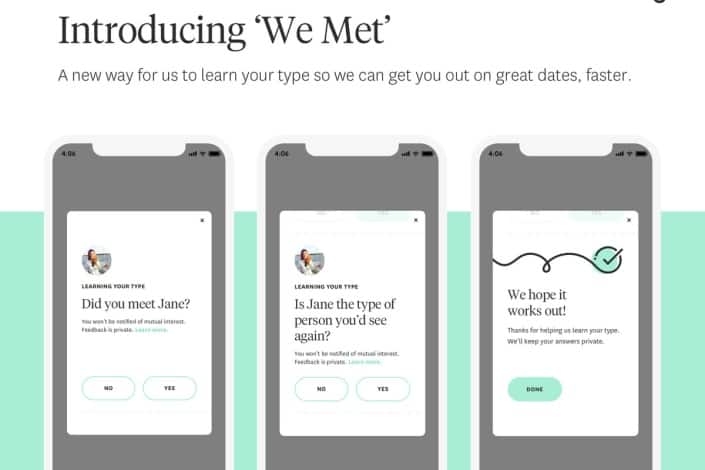 5. Report
A feature that is basic in all the apps, however, Hinge offers you the option to report inappropriate behavior not only during your time messaging back and forth in the app but on a date that was agreed on through the app.
This is a great safety measure and Hinge takes the reports seriously.
6. Hinge insiders
If you are paying for Hinge premium you will be able to access the hinge Insiders feature where you will be given "data-driven insights, profile optimization advice, tips to engage in the best conversation, what prompts and photos perform well on the app, and anything else."
This means that for the affordable subscription fee you can get the advice you would otherwise get from pricey online dating coaches.
7. Likes you
Either you are a basic or a preferred member, you get notified when somebody likes you. The only difference is that you can see all the members who liked you all at once if you are a paying member and choose to communicate with those who really draw your attention.
Basic members see who likes them one by one (blurred in grid view) and have to think harder on how to distribute their limited likes.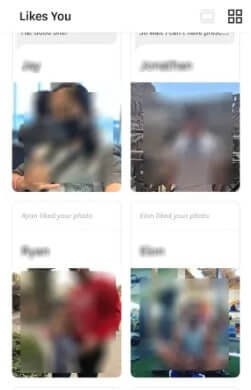 Ease-of-use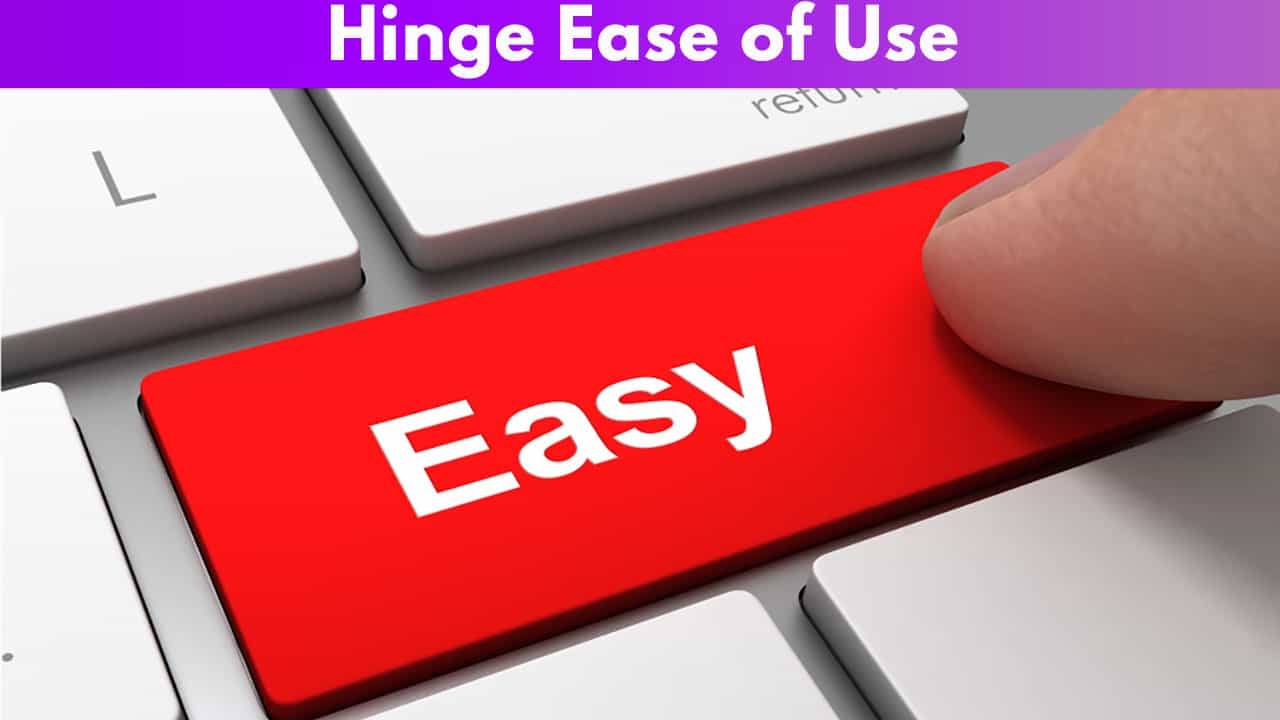 Its simplified, clean design without unnecessary features eliminates distractions and makes the app very easy to use.
It enables you to stay focused on what you are here to do, and that is – find that special someone and eventually delete the app.
Everything is neatly presented and completely straightforward so you will not get frustrated with all the not-needed icons and disturbances.
It is designed for an on-the-go, active Millenial who is already spending a lot of time on their phone.
The app is intuitive and you will master it in a few moments, especially if you have already used a dating app. (Even if it is your first one, you have been using other apps so far, right?)
The signup process is easy, you can use your phone number and verify it and upload the 6 obligatory photos, and fill basic information such as location, age, hometown, and so on, or you can use Facebook and speed up the process even further.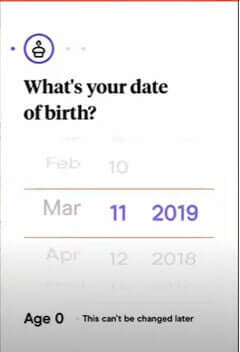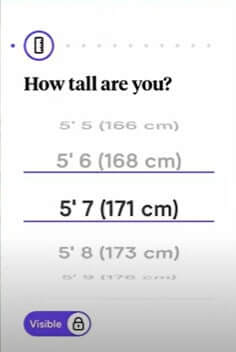 In this case, though you don't have to register your hinge with Facebook, Hinge will pull all your necessary information from Facebook and upload the six latest photos (you can remove a picture, but you need to replace it with another otherwise you will not be allowed to send likes).
The next pages will require you to give crucial information about yourself like your religious and political beliefs, whether you drink, use drugs, or want children.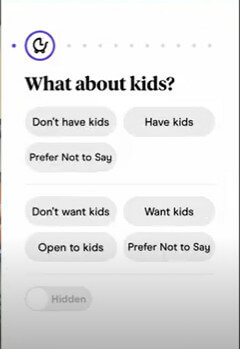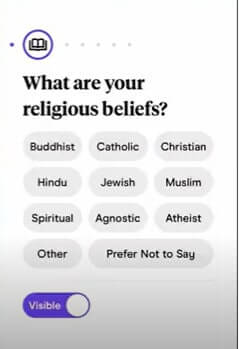 There is an icon under each piece of information that will let you decide if you want it to be seen on your profile or not.
By choosing the answers, you will be taken to the page where you can set your preferences for the perfect match.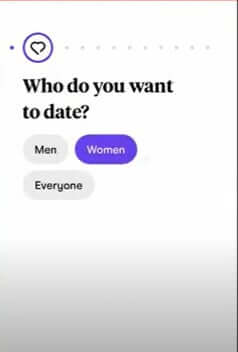 Contacting customer support, reporting, or canceling your subscription will also not give you any trouble.
Pricing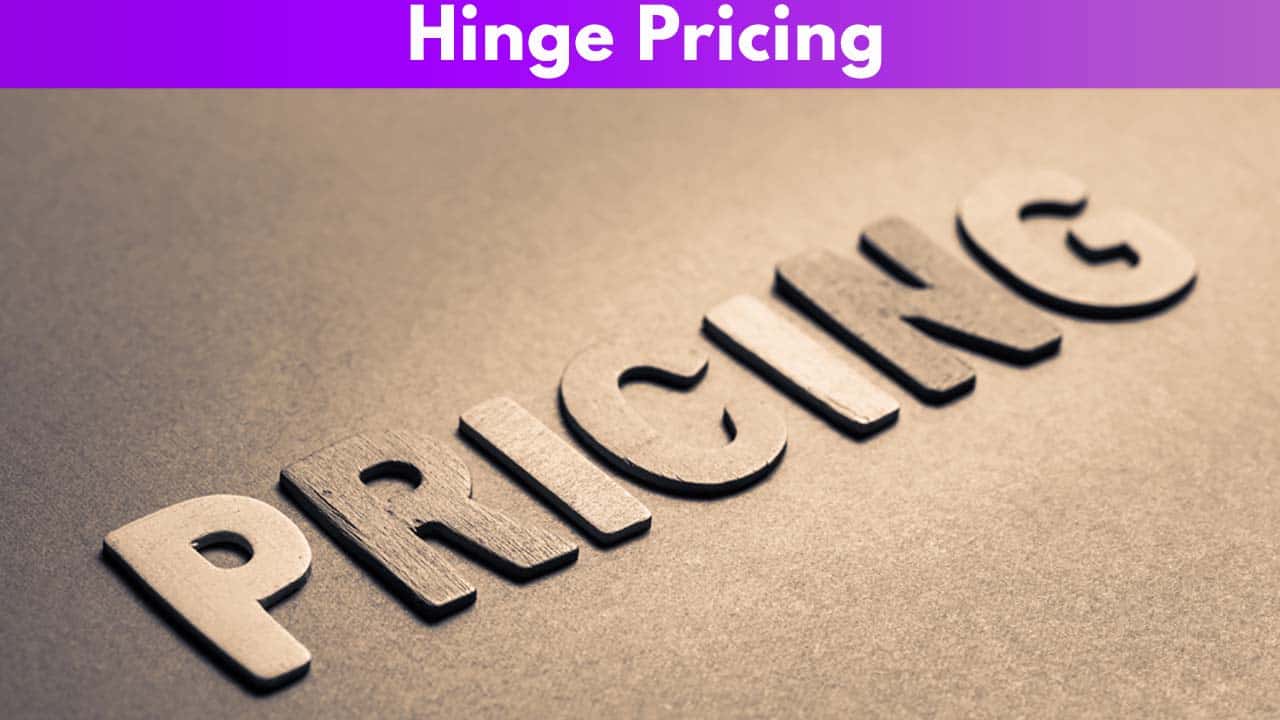 We have come to the part of this hinge review where we should talk about the Pricing points of the app and what it offers for Hinge premium.
First of all, it is good to note that you can download and use the app for free and it would be quite enough so that you can figure out how Hinge works and this is because their premium subscription does not offer you that many benefits comparing to what other dating apps offer when you subscribe.
Hinge premium membership is called Preferred membership. Check out what it offers and decide whether you think it is worth purchasing it.
With Hinge premium, you can send unlimited likes whereas on a basic membership you get only 10 likes per day.
Another thing that you get with preferred membership is that you can see all the members who liked you in all at once (grid view), but without the premium, you can see one member at the time.
The best perks you get are advanced settings and filters. This is especially significant since people on Hinge are looking for a serious relationship, so some particular preferences deserve attention.
Those things go from whether they smoke, use drugs, do not want or are open to kids, and so on.
Hinge app review showed us that, for you to get exactly what you want and who you need, you need to connect on all those meaningful levels, so getting the paid subscription may not be a bad idea.
Fortunately, Hinge cost is not as expensive as is the case with other "serious dating" apps, on the contrary, it is pretty affordable, especially if you think that it is the app that is aimed to be used for a short time.
They offer you three payment plans, and the longer you subscribe for the less you pay.
A 1-month subscription is $9,99 per month.
A 3-month subscription, their most popular option is $6.99 per month which is $19.99 in total.
A 6-month subscription is the most affordable one and it goes for $4.99 per month, $29.99 in total.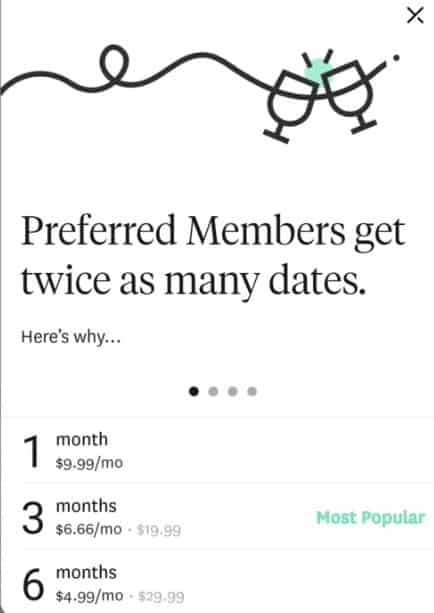 The subscription plan will be automatically prolonged for the same amount of time unless you cancel it before the end date.
In this case, the app will think you do not want to use the app anymore so you will not have the account after the expiry date. You can still use it for the time you have left with all the benefits that Hinge premium offers.
There is also a 1-month trial period which will be offered to you if you are active on the app but still on the basic membership so that you can try all the preferred features.
As for the payment, there is a credit card option or you can use your phone.
Conclusion, overall rating based on Hinge Review and CTA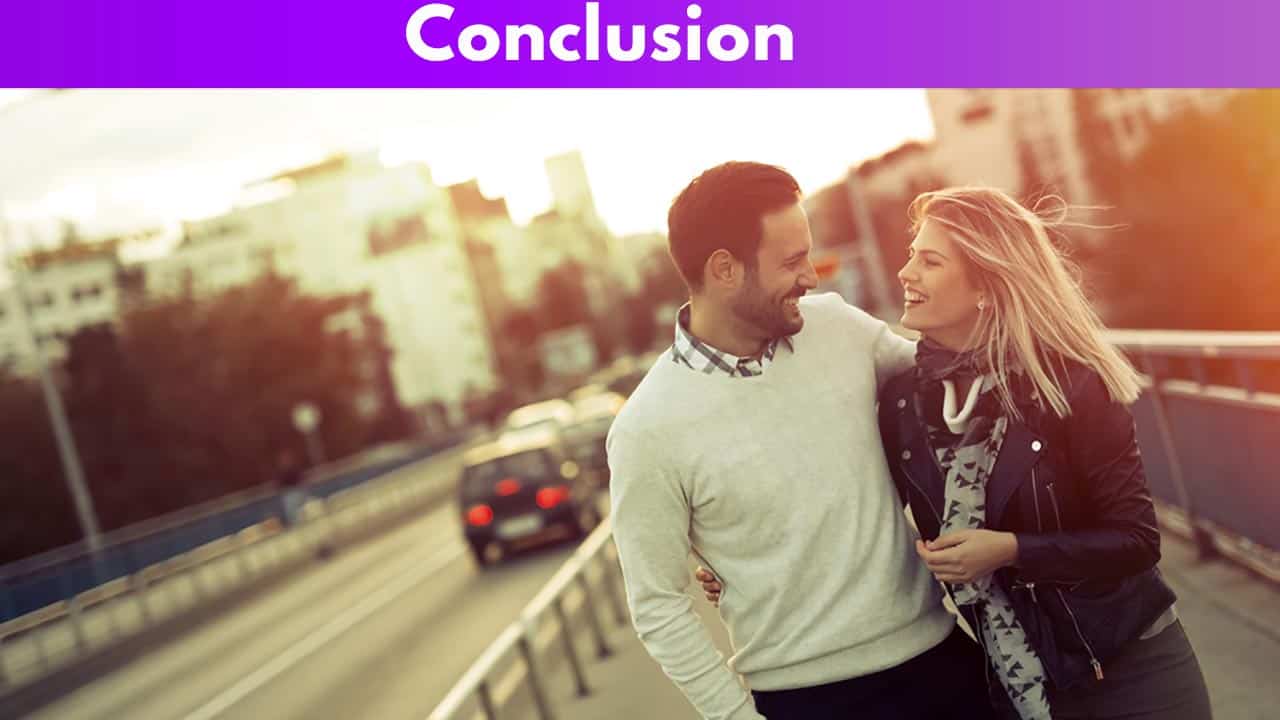 The answer to "Is Hinge good?" depends mostly on what you desire from a dating app.
This one aims to connect you to acquaintances of your close friends, someone who you would usually have an opportunity to meet at larger get-togethers (it is not about matching you up with your close friend's close friend since you would already know them and maybe have even tried something with them).
So if you are open to getting closer to someone who you have mutual connections with, and you want to behave nicely and feel respected in return, and forge a purposeful relationship with (or even just go on a great date if you do not take it to the next level) Hinge can be the app for you. It will be like your pushy aunt or neighbor who wants to set you up with someone each time you meet.
Hinge dating review made us realize that an app does not have to have a million people in each member's dating pool for it to be successful.
It saves you time, effort, and energy since you do not have to sift through hundreds of irrelevant randos, and gets you to engage in conversation with people you actually have something in common with.
So, is hinge a good dating app? Yes, it is pretty solid if what you are looking for is making genuine connections with people in your social circle. If you are looking to pass the time and play around, then you can find another game-like dating app to fit your needs.
Have you tried it?
Next time you go out on a date you met through Hinge, use the "We met" feature and help it get you a better match so that you can do with it what it is designed for- delete it.
Frequently Asked Questions