Coming out of nowhere and taking over the whole dating market, the Hinge dating app is one of the platforms we seem to hear about all the time, but in fact, know nothing about.
Even though it has become famous for its amazing algorithm and the ability to connect you with your perfect partner in a matter of seconds, it is still quite a mystery how this app really works.
Very different from Tinder and Bumble, Hinge is one of the online dating platforms that are slowly but surely taking over the dating world and is a favorite among the younger audience.
If you want to find out how does the Hinge app work and see what this platform has in store for you and what are its well-kept secrets, you are in the right place.
Here you will discover:
Is your dating app giving you the best chance for success?
Make sure to take our online dating site/app quiz to find out.
It's a fact that people who follow our dating site suggestions have on average 2 extra dates per month.
How Does The Hinge Algorithm Work?
The Hinge algorithm is probably one of the biggest mysterious out there, and it seems like everyone wants to find out what the secret is behind successfully swiping your way to your soulmate.
How Hinge works is something you will not be able to realize by one glance because it is enriched with a very original, thorough, and complicated algorithm.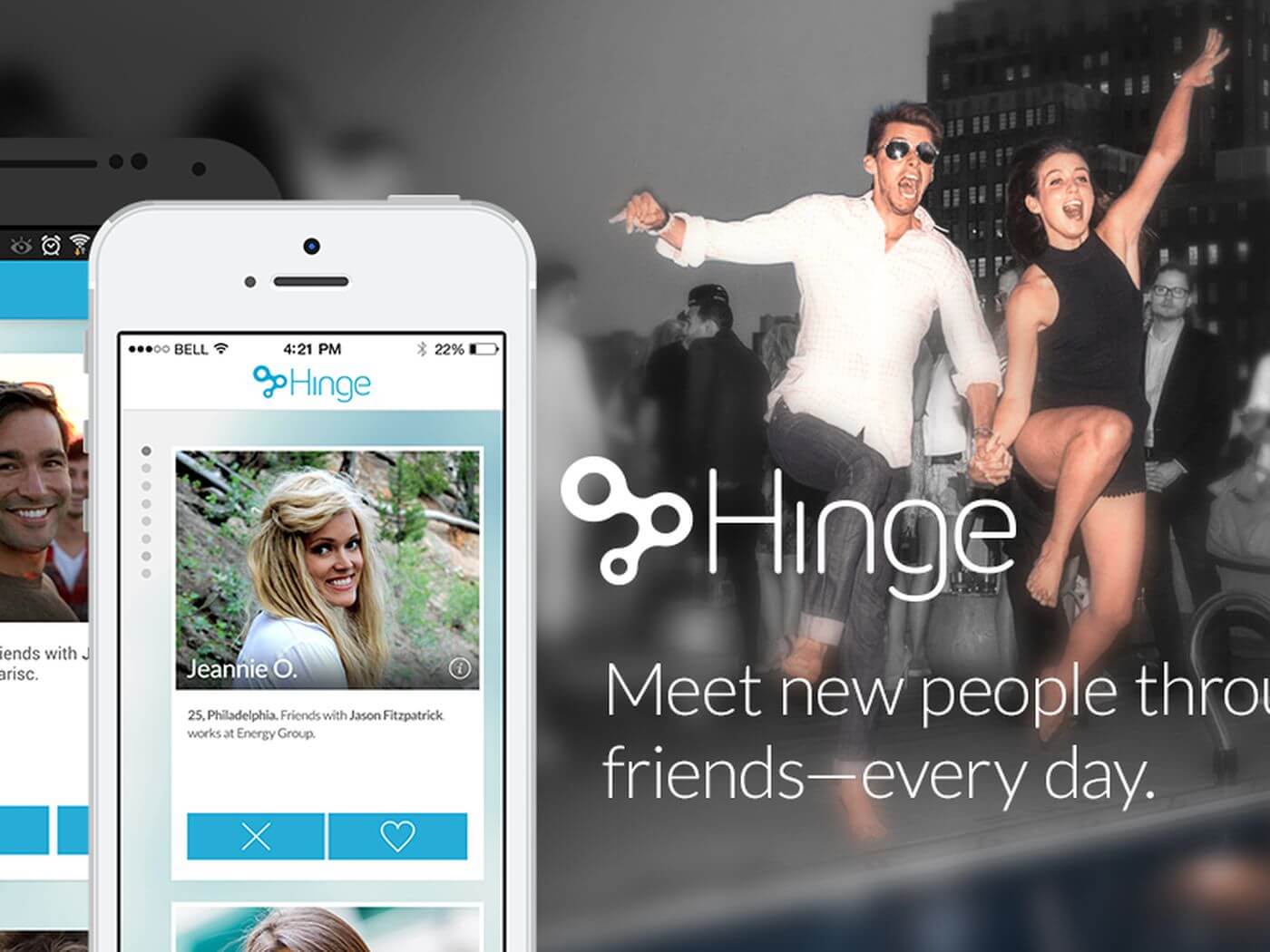 Their algorithm will take into consideration all the things you have ever shared about yourself on this platform, so I would encourage you to upload as much information as you can.
The more information there is, the higher the accuracy of your Hinge matches will be because Hinge can't work with little to no information.
The main goal of the Hinge algorithm is to find the most compatible person for you, and they will take into consideration all the filters, features, traits, and interests during that matchmaking process.
Your Hinge profile is a place where you will express all sides of your personality, so I am warning you that you will really need some time to curate it if you want to have success on this platform.
As a matter of fact, the Hinge algorithm takes things like interests, answers to prompts, and ethnicity and religion as the most important aspects during the matchmaking process.
For that reason, they will try to make sure your potential matches are a good option in this sense, and then they will look at whether they are living close to you or not and whether they are of the same age as you.
Since this is not a hookup platform (like BeNaughty or Ashley Madison), they are making sure that this person not only fits your idea of a perfect partner but is also someone who would be able to handle a long-term relationship with you and grow to become your support and partner throughout life (like eHarmony or Tinder).
People on this platform are looking for "the one," and they want Hinge to always provide them with the best and most compatible match, and judging by all the reviews and comments, it was definitely able to live up to its expectations.
They are able to see your advanced preferences and basically create a robot of your perfect match which they will use when researching the platform.
OFL Top Recommendations based on 100,000+ Survey

"Serious Relationships"
"Discreet Hookups"
"Best Course for Men"
"Quick Flings"
"Normal Hookups"
"Our Quiz"
This is the thing that makes it one of the best dating apps, and that has led to its popularity because vitals and information like this were rarely taken into consideration on other dating apps on the market.
When using Hinge, you will be able to even speak about your family plans and further goals in life, and the algorithm will find the person who is looking for the exact same thing.
The Hinge Discover features are able to guess all of your preferences, even those that were never listed or mentioned on your profile, and you can be sure that people from the match group they will suggest to you definitely have a lot in common with your idea of a perfect partner.
This is one of the rare dating sites that focuses on its users so deeply and is able to provide both a free member and a Hinge preferred member with amazing matches.
Its CEO, Justin McLeod says he is very proud that he was able to come up with a platform and algorithm that make its whole audience satisfied and happy, especially nowadays when dating apps are very superficial and bland.
What Is The Goal Of Dating On Hinge?
As we have already mentioned, Hinge is a dating app that is actually a modern adaptation of serious dating platforms like Match.com and OkCupid.
Its main goal is to connect daters who are looking for a long-term relationship and partner they can count on and rely on in life.
Hinge doesn't want you to just schedule dozen of first dates and hook up with all the people you find online, but rather to take everything easy and slowly and meet someone better before you decide to take the next step.
Its mission is to guide people to schedule a second date and then the third, fourth one in order to get to know each other better, establish good communication, understanding and then decide whether they want to engage in a relationship or not.
Hinge users are serious people who don't like wasting their time, and although their audience is quite young, they are still sure of the things they want in life and want to get to them as soon as possible.
When using Hinge, you won't need to care about coming up with the best conversation starter or finding a way to find out whether someone likes you or not.
Everything on this platform is very simple, and the moment you match with someone and start exchanging messages, you will realize where this thing may go and whether the two of you suit each other or not.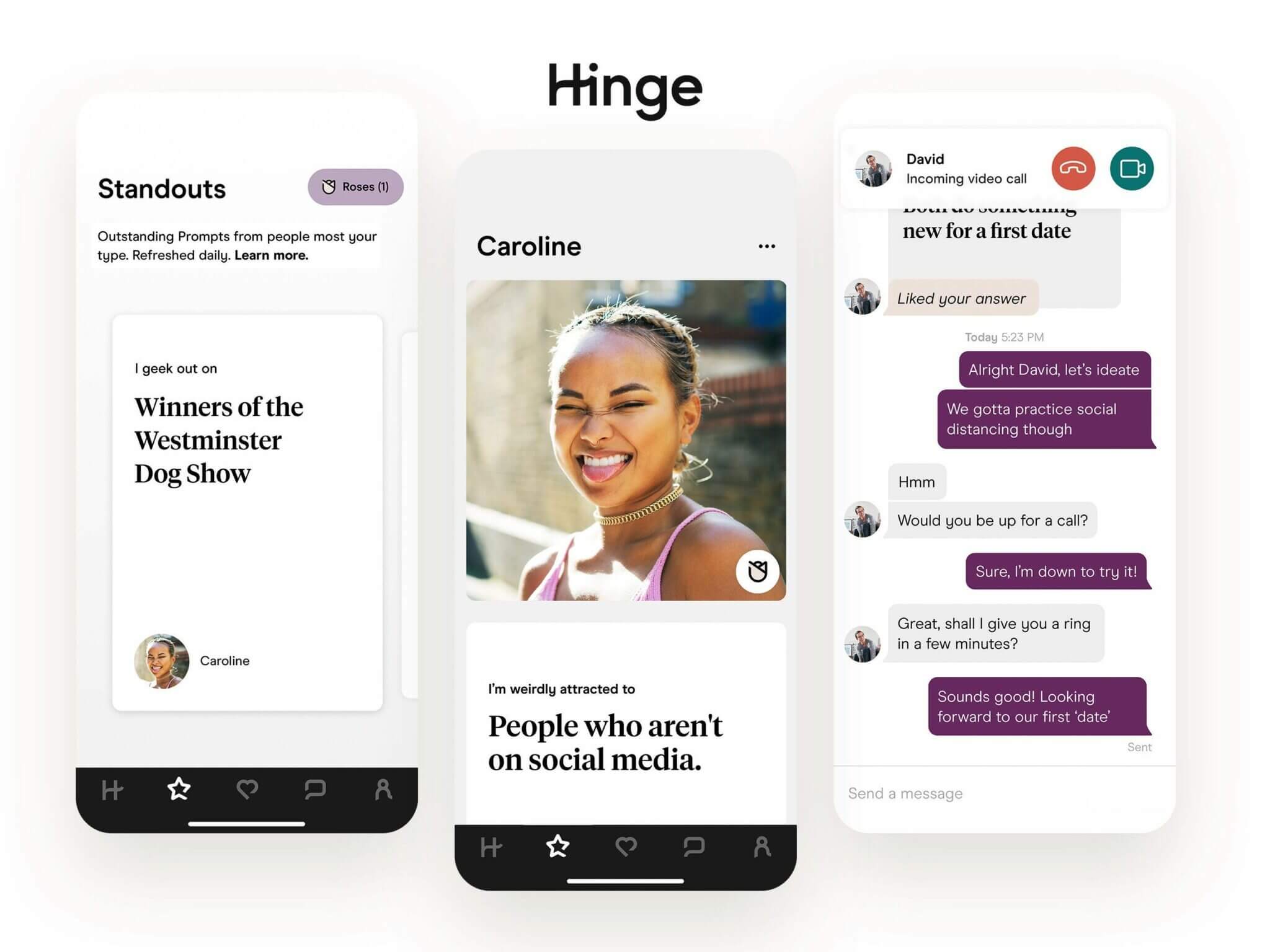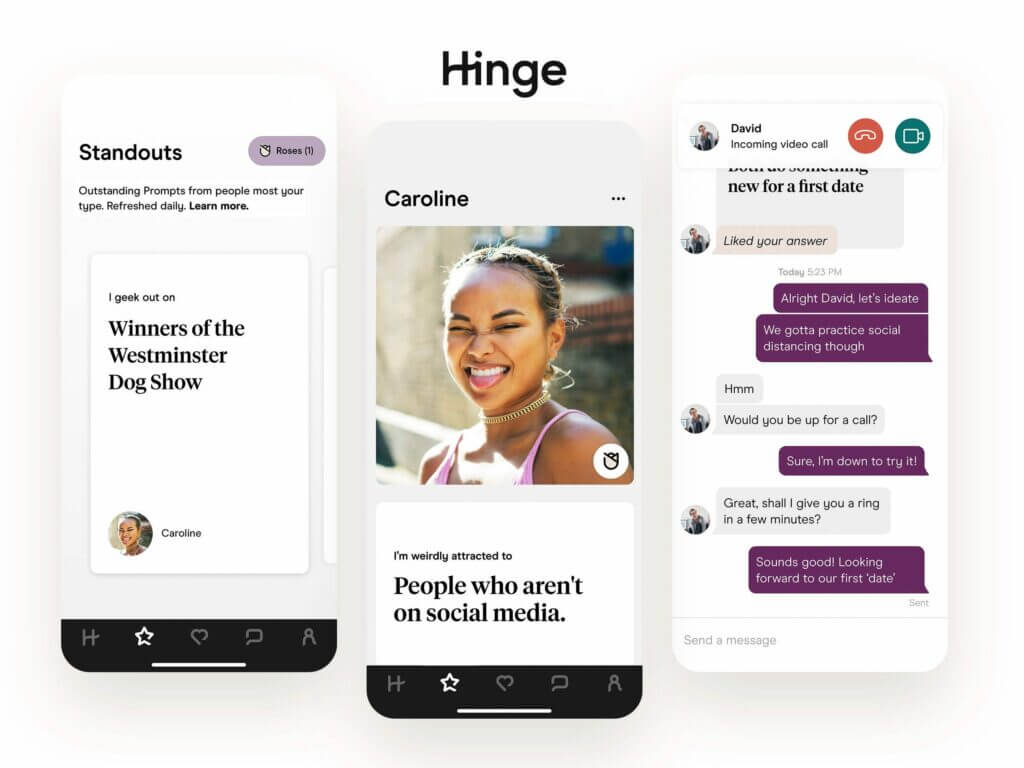 People can even list their dealbreakers in a relationship or a partner, whether they have a free version or preferred membership.
This is a great addition to your Hinge profile which is rarely available in other dating apps, and the moment you enter your Hinge dealbreaker, the app will remove everyone who suits the description from your recommendations.
The Hinge interface really does a great job in helping you realize what is Hinge app really is and making the way to your perfect Hinge match both fun and enjoyable.
With Hinge photo prompts, Hinge prompts and questions, and funny Hinge answers, the platform wants to allow everyone to show all sides of their personality and character while at the same time gathering information they will use to connect them with others on the app.
The Hinge prompt ideas can be very interesting and silly, but in fact, they were carefully curated and chosen so that all users can express themselves and show what they have to offer to others.
Best Hinge prompt answers are the ones that are honest and come from the heart, and you can be sure that the people on this platform will be able to recognize and cherish that.
Your Hinge match button can, in this case, be the click that will lead you to your life partner and someone you will spend years enjoying life with.
When it is your turn to start looking for a soulmate on this app, you will definitely understand why everyone both in real life and on social media, has been raving about it.
It is definitely one of the best dating apps and platforms ever created, and it seems like the team has been able to outdo themselves every single day with new features appearing all the time and making your experience even better.
Do You Need Facebook In Order To Use Hinge?
Even though there is a common misunderstanding that you will not be able to use Hinge without Facebook, this is not true at all.
This was a practice in the beginning when Hinge was struggling to gather the audience, and they didn't have resources to see which dating profile was real and which one was not.
Nowadays, there are no requirements for joining the platform, and even though you can register through your Facebook profile and share all the information from it with Hinge, you are not obliged to.
Just like on all other dating services, you can join the platform by registering through your e-mail or phone number and filling out all the required information all by yourself.
All you will need to do in order to get access to Hinge is to download it from the Apple or App Store to your iPhone or Android device and create your profile from scratch.
Does Hinge Actually Work?
There are so many positive Hinge comments which I believe can even sound too good to be true because no dating app ever has been so popular.
This platform has turned out to be the dating site with the highest success rate and almost 90% of its users were able to meet someone through it, usually very short after creating their account.
Since they have integrated the "We Met" feature into the platform, they were able only to help anyone become more successful because they were aware of the mistakes they were making and of all the ways they can improve their performance.
How do Hinge works is that it connects you with like-minded people the m moment you create and update your profile, so it is of no surprise that people are able to meet their partners just a day or two after opening an account.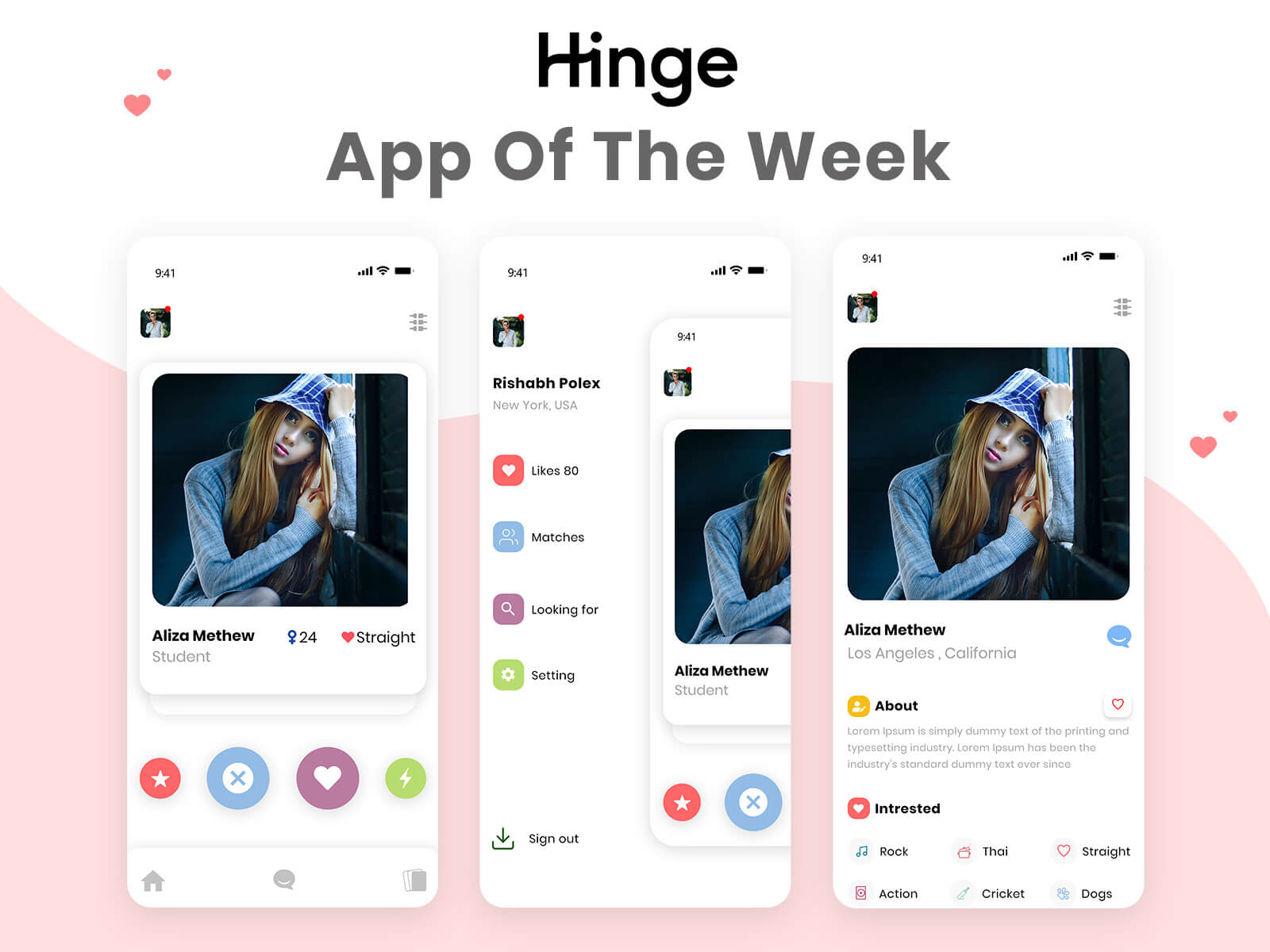 It is really an amazing app that allows you to not only choose Hinge location and age range but also provides you with unique features and unlimited likes that make the whole process a lot more enjoyable and successful.
You won't experience ghosting, ignoring, and other childish behavior on this platform, and you definitely won't need a Hinge guide in order to realize how to use the platform because it is really very simple and everyone can enjoy it without problems.
The moment you start receiving the first Hinge likes, you will realize the actual Hinge date meaning and why this app stands out among hundreds of similar platforms.