Tinder and Bumble are the two most popular dating apps nowadays.
However, Hinge might take their spot soon. 
The number of Hinge users is still low compared to Tinder; however, it is slowly rising every day.
Justin McLeod, CEO, and founder of Hinge stated that MySpace lost its popularity due to Facebook, and the same might happen to Tinder due to Hinge.
So, what is it, and how can it help your love life?
Our research into this dating app will cover the following:
Is your dating app giving you the best chance for success?
Make sure to take our online dating site/app quiz to find out.
It's a fact that people who follow our dating site suggestions have on average 2 extra dates per month.
What Is Hinge Dating App?
Hinge is a dating app for Android and iOS users that was launched in 2012. In 2015, creators decided to rebrand it. Why?
When they first presented the app, Hinge and Tinder were quite similar – both dating apps came out the same year.
In 2012, in the Hinge vs Tinder battle, there were no winners. Superficial criteria made matches, and users were swiping through hundreds of profiles each day.
However, while Tinder's goal was to help people find hookups and promote casual dating, Hinge creators were aiming for something different, so they decided to change their algorithm and how the app works.
This full app rebrand scored Hinge numerous mentions in the New York Times newspaper.
So, how does Hinge work nowadays?
Now, matches are made by preferences, virtues, shared interests, and intent. The app will take into account your hobbies, taste in music, ethnicity, religion, believes, values, as well as dealbreakers.
In the end, you will have a complete, detailed profile, which can help you start a long-term relationship (like eHarmony or Tinder) instead of just a one-night stand (like BeNaughty or Ashley Madison).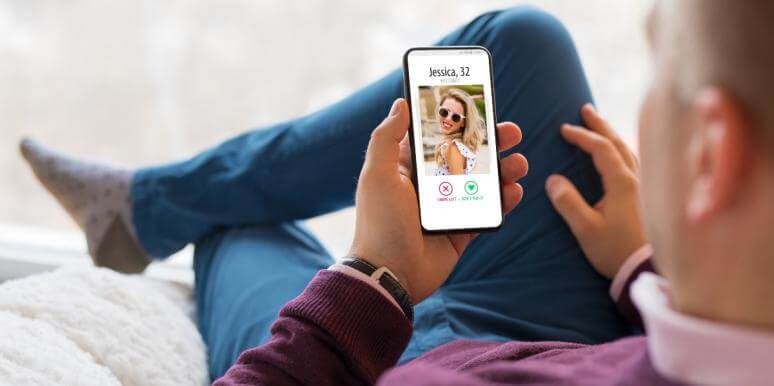 So, are you more interested in what is Hinge for? Let's dig deeper into the topic of how to use the Hinge website to find love!
Firstly, let's discuss what makes Hinge different from other dating apps and why you should choose it over others.
You will notice the difference quickly upon making a profile and engaging in the Hinge conversation.
While on Tinder, conversation starters are mostly random emojis or lame pick-up lines, Hinge users are creative and take time to write good conversation starters.
Even if you used Bumble, you would feel this difference.
So, why is it like that?
Hinge app focuses on long-term relationships rather than hookups, so they do everything to help users make meaningful connections.. Their signup process and algorithm are better.
Matchmaking looks similar to one on Match.com and OkCupid but made to attract a younger audience.
Users think before they speak and look beyond your looks, making Hinge one of the best dating apps nowadays.
Hinge website realizes that matchmaking isn't so simple – multiple criteria have to be considered, and searching for potential matches is often challenging.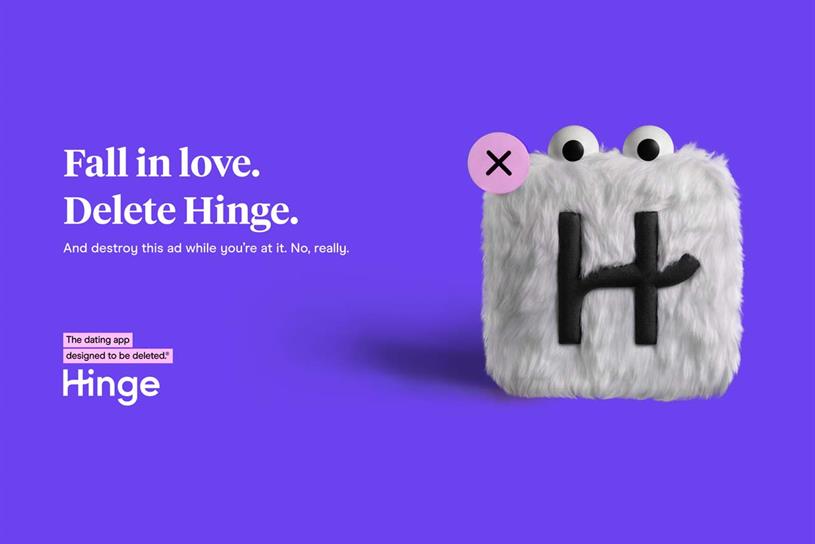 Thus, it features four separate feeds through which you can scroll to find love.
Let's check them out!
Hinge discover feed is probably the most used feature on Hinge.
It is presented by simple "H" in the bottom bar in the Hinge app.
Potential matches are presented one by one. There are two possible actions: "Pass" and "Like" (similar to Tinder's swipe right and left).
Every day, you will also receive a Most Compatible match. How does Hinge determine this match?
Well, as Justin McLeod explained, Hinge's algorithm isn't only showing the profile of someone you might like, but also someone how will probably like you back.
Hinge considers provided data compares it with other profiles, and then presents them on the Discover feed.
Your Most Compatible Match will always be on top of the queue.
To start a conversation, all you have to do is like one of their pictures or answers and write a short comment.
You get ten free matches every day, but don't worry – you are not obligated to start a conversation with a recommended profile. The X button is featured on the screen in case you want to skip through these Hinge likes.
When you are done scrolling through the Discover page, you can move on to Standouts – tap on the star icon in the Hinge app.
Only prompts from users you've already liked are displayed on this page.
Once again, you get to scroll through only 10 of these.
If you like the answer, you can click on it to view the complete profile.
To show interest, tap on the rose in the right corner of the prompt.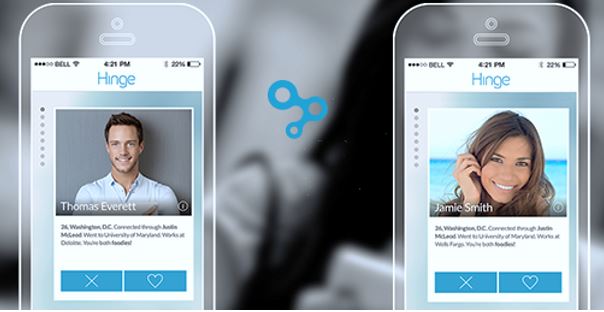 Each Sunday, free members get one rose, so be careful on who you are spending it on.
The rose will increase your profile visibility and push it to the top of your crush's queue.
If you used it already and stumbled upon an exciting prompt and profile, you can get a bundle of 3, 12, or 50 roses. The price of one rose drops with quantity.
"Likes you" feed will probably help you the most in online dating. When somebody shows interest, it is easier to start a conversation.
If you are a free member, you will have to view profiles one by one, while premium members unlock grid view for the "Likes you" feed.
You will also see which part of your profile they found the most interesting and any left comments.
Then you can send a reply and click on "Match with …"
One of those replies could lead to a successful first date or even more!
All of the active conversations are placed on the Match feed.
When you tap on the chat bubble icon, you will see all of the received messages.
Some of them might be marked with "Your turn," reminding you to continue the started conversation.
When you enter the chat, you can click on "Date from Home." This is a new feature that instantly shifts the conversation to a video or voice call. Both parties have to click on the "Ready" button to activate the feature.
If you send a request and then have a change of heart, there is a "Change Answer" button.
a. We met
Hinge's goal is to improve the love life of its online daters. Once you go on a date, Hinge would like to hear some feedback to better its matchmaking algorithm -bad first dates are just as important as the good ones, as they can point to traits you should avoid in your future matches.
So, how does the We Met feature work?
All you have to do is share a phone number with one of the matches, and in a few days, you will be asked to share details about the date with Hinge.
Also, you should state whether or now you are willing to see your match again.
The provided information will be used for finding even better matches, thus improving the quality of the online dating experience.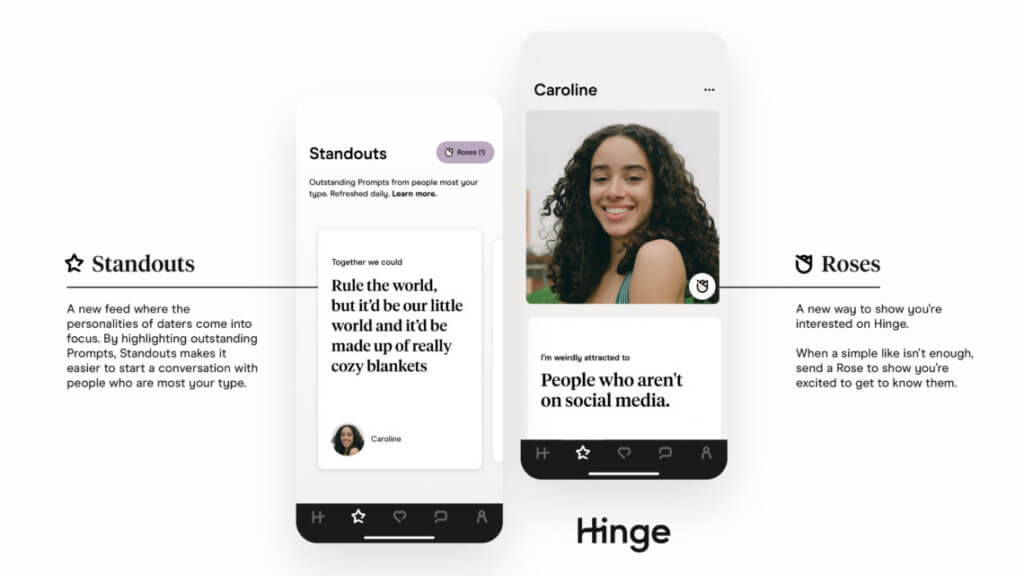 According to statistics, 3 out of 4 Hinge's first dates are successful and lead to the second one.
The collected data is also used to determine whether a long-term relationship was developed. Hinge takes a close look at the received feedback and tracks the activity of the accounts. If the activity of both profiles is lower over months, that means that Hinge date helped them find love!
b. Video prompts
Hinge prompts are short questions featured on every Hinge profile, and now they are included in video calls to help you form deeper connections online.
All questions are grouped in eight separate categories, and each category consists of fifteen questions.
One user activates the feature by tapping the icon, picks the category, and swipes through the questions.
c. Search
Hinge location, along with their filters, can significantly help you find the right match.
The basic search consists of setting distance, age, religion, and ethnicity as match criteria, and any of the listed can be marked as a dealbreaker for a more thorough search.
Free members have a limited number of filters they can add, so if you think the search is not carried out properly, it might be time to invest and purchase a membership.
By understanding how does Hinge algorithm work, you are improving your chances of finding someone; however, it won't be enough.
Only with a detailed profile, you can expect great results, so now let's dive deeper into how to create a Hinge account to get likes and find something beyond Hinge hookup.
Hinge is available on Play and App store and features two ways of signing up.
Using Facebook for signing up is faster because most of the data will be automatically transferred. The app won't notify any of your Facebook friends about your Hinge profile but only pull the necessary information for setting up your profile.
Hinge decided to disable this option to profiles with over sixty Facebook friends to prevent scammers from ghosting and mistreating their users.
There is also an option to use the phone number to create a profile. After adding a mobile number, you will have to fill a simple form and verify your identity. Hinge will send you a short verification code, and you should enter it into the app.
Once your profile is verified, you can link it with Facebook or other social media in Settings under Connected Accounts.
Keep in mind that the account made through social media cannot be merged with the one created through mobile phone, so carefully choose the method at the beginning.
2. Creating Hinge profile
Setting up the profile will be slightly more time-consuming if you choose to signup via mobile phone. This relates to some basic information that can be easily pulled from Facebook, such as date of birth and Hinge location.
Other information has to be provided by the user in the Hinge app.
There are three different categories (virtues, vitals, vices) with their own set of traits. For example, virtues are your education and work, white vitals are related to ethnicity and beliefs.
You aren't obligated to display all of the information on your Hinge profile, and by tapping on the toggle, you can hide the information from other users.
Hinge features an "About me" section as well, where you can introduce yourself in a few sentences.
Each member has to upload up to sixteen profile pictures or short videos to prove the authenticity of the profile. If this step is not completed, the "Like" feature is blocked.
Again, Hinge can pull Hinge pictures from Facebook if the profile is linked with the app, but you can also register your Hinge without Facebook..
In the end, you are answering three prompts. Hinge features over eighty short questions, from which you pick the ones that will make you look more attractive to others. Keep in mind that the character limit is 150, so answers have to be short and sweet. You can find many examples of good prompt answers online.
Most potential users wonder "Is Hinge free," and the answer is yes! You can download the app without any cost and create a profile, swipe, match, and chat, but there are some limitations.
For instance, the number of likes and search filters is limited to free members, hindering online dating.
Hinge subscription is called Hinge Preferred membership, and it unlocks the following benefits:
Preferred members unlock the grid view in "Liked feed";
Unlimited likes every day;
Access to advanced preferences such as height, family plans, drinking, work, or education;
Hinge advice from experts on numerous dating questions
The monthly price depends on the duration, and for longer memberships, it is reduced
1 month – $29.99
3 months – $19.99
6 months – $14.99.
Hinge's goal is to help you find love and not stick around for too long. It may seem contradictory, yet it works fantastic for its members!
Every part of the app is designed to help improve your love life and dating.
Even though it is a location-based app, it considers other factors to make sure that only people who match your criteria are displayed on your profile.
Instead of focusing on superficial traits such as looks, members are examining the whole profile, interests, and hobbies to determine whether someone is a match or not.
I hope that this Hinge review answered your questions. Your unicorn might be hiding somewhere in their member base, so best of luck on your online dating journey!