Hinge is one of the best dating apps, with an almost equal ratio of female and male profiles, and over 90% of members are young adults.
The app's motto is "Designed to be deleted," as its goal is to help you find love through its carefully crafted algorithm and unique set of features.
In many ways, it is similar to Tinder and Bumble – users are swiping through profiles and making matches; however, Hinge has upgraded their algorithm and chooses the recommended profiles carefully.
Yet, if you don't put just as much time into creating your profile, you won't enjoy your online dating experience so much.
Before you start swiping and making connections, it would be a good idea to learn more about:
Hinge has done its part, now it is time for you to do yours and create an attractive, irresistible Hinge dating profile.
Is your dating app giving you the best chance for success?
Make sure to take our online dating site/app quiz to find out.
It's a fact that people who follow our dating site suggestions have on average 2 extra dates per month.
Hinge Dating Tips in Video Form
Audio (podcast) form for those of you on the go
What Makes a Good Hinge Profile?
Creating Hinge account can be a bit frightening, as you always feel the pressure to show yourself in the best light. One bad picture can cost you many likes, potential matches, and opportunities to meet the love of your life (like eHarmony or Tinder).
Luckily, some guidelines and Hinge profile tips can help you create a profile that will work as an opening line, stand out, and attract other daters.
Hinge Strategy for Making the Best Hinge Profile
1. Choosing the best profile picture
The first step in making a Hinge profile is choosing photos, and there are some general rules you should follow to score more likes and comments, thus increasing the chances of going on a first date.
Firstly, I would like to talk about the features of a perfect first photo, as somebody might decide whether to like your profile or not solely by looking at this picture.
European neuroscientists have discovered traits of the perfect pic, and their checklist can significantly help:
High contrast
One subject
Close up
Eye contact.
Guys should primarily focus on the rule of eye contact in profile photos, as it will make them look more honest, so avoid selfies in which you are wearing sunglasses or looking away.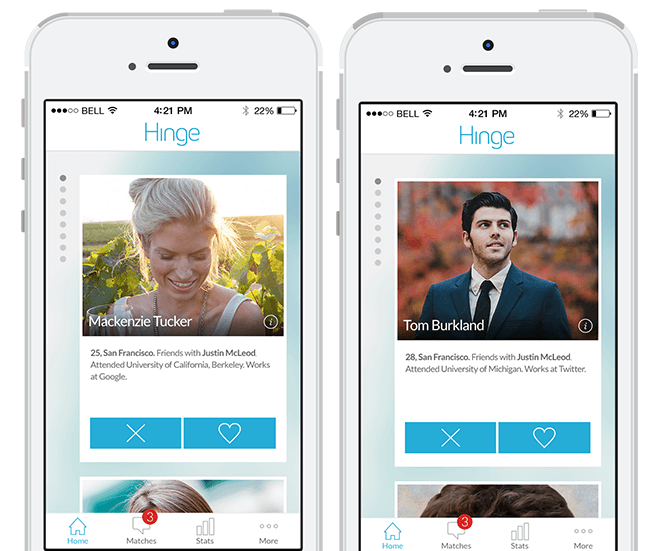 Remember that Hinge allows you to upload six pictures, which means you have six chances to show your personality, hobbies, and authenticity.
Your Hinge picture should invite other users to not only like it but also comment on it as well.
Profile pictures are the best conversation starters, so add a few colorful beach shots, skiing photos, or the ones featuring your pet.
Also, one of the best online dating tips for guys on Hinge is to avoid group pics – you don't want the other side guessing "Who is Jake" between those ten guys.
2. Write a witty and intelligent Your Story
Hinge features over eighty different prompts and allows you to give an honest and intelligent answer in only 150 characters.
OFL Top Recommendations based on 100,000+ Survey

"Serious Relationships"
"Discreet Hookups"
"Best Course for Men"
"Quick Flings"
"Normal Hookups"
"Our Quiz"
Each user only has to pick three prompts, so be careful when selecting them.
You have 150 characters to prove your charm, intelligence, sense of humor, courage, and leave a good first impression.
Moreover, keep the tone of prompt answers positive and light, even if the topic is not as pleasant, such as pet peeves or three things that you suck at. Simply by adding a dose of humor to your answers, you can turn an embarrassing or unpleasant topic into a first message.
Hinge profile isn't only about who you are and what type of person you would like to date.
Dating experts state that the best Hinge prompts for guys are the ones that in some way relate to her as well, so she feels included.
Once you are done giving Hinge answers, proofread quickly – grammatical and spelling errors are the biggest turn-offs in online dating apps.
Things to Avoid When Making a Hinge Profile
Hinge is a great matchmaker, but one wrong picture or bad answer can cost you many swipe rights, so here are a few things you should avoid:
Pics with your dog, hiking, from a recent trip or outdoor adventure are great Hinge photos; however, a picture from the latest party you've been to isn't.
Party pics are red flags for girls because they will probably you as a potential one-night-stand and nothing more (like BeNaughty or Ashley Madison).
These pictures aren't so relatable, and most users will probably skip through these profiles without reading the Hinge bio or looking at the rest of the photos.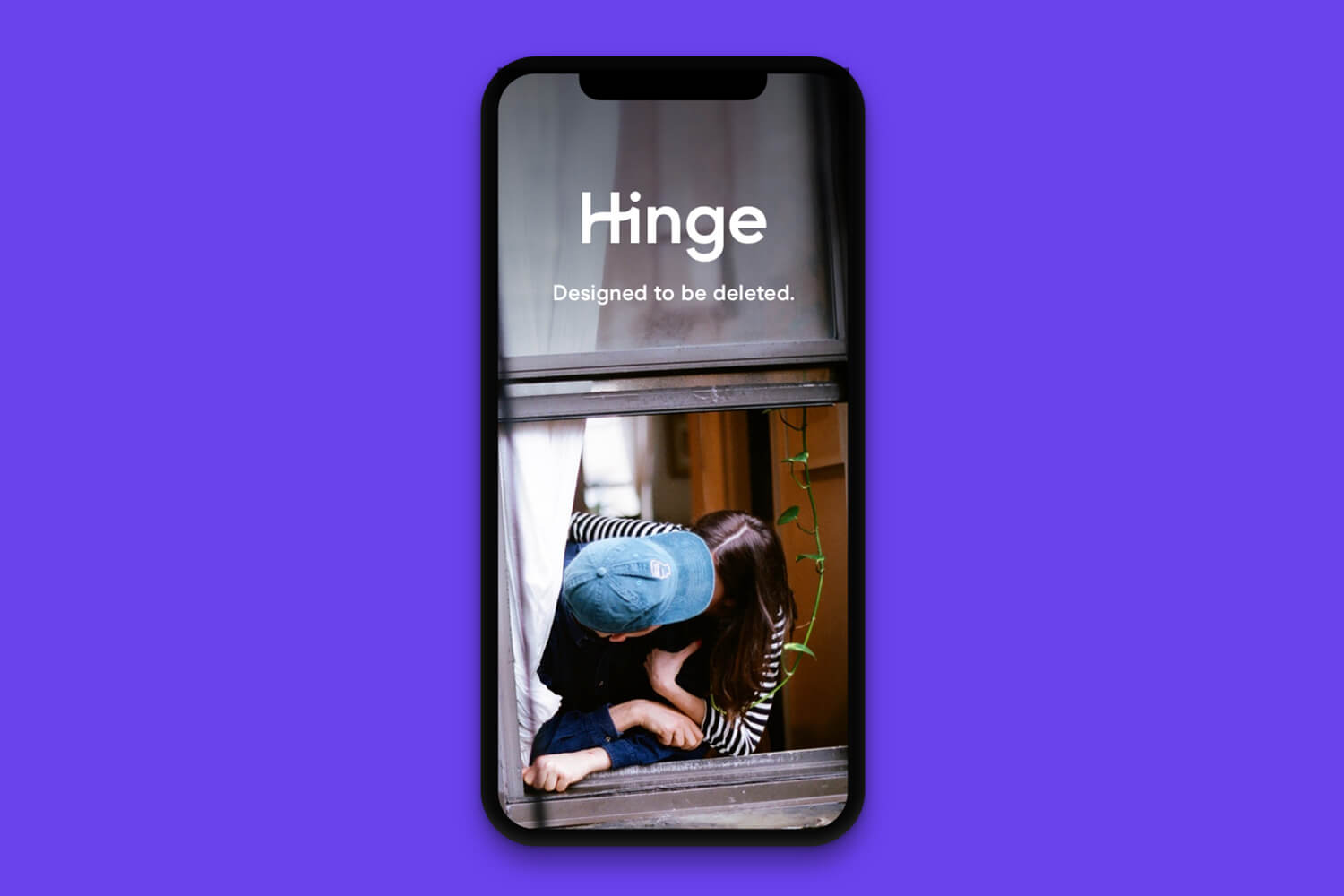 Hinge users often include quotes from popular TV shows, such as The Office, How I met your mother, or Game of Thrones, thinking they will help them gain likes.
However, these quotes have become generic answers and don't show your personality at all. If sharing a taste for music or movies is important to you, find a different way to include it in your Hinge profile.
Hinge photo captions aren't the place to share your life story with other Hinge users, and certain things should remain private, at least online.
Hinge allowed only 150 characters with a reason – answers should be light, short, so use those three questions as best Hinge openers instead of starting arguments or losing likes because of different political views.
How to Use Hinge Dating App – Best Hinge Dating Tips
Once you create an authentic profile, it is time to learn how to date on Hinge.
Hinge's unique features can help you significantly, but only if you correctly use them.
1. Reconsider the dealbreakers
Hinge features multiple search filters to help you find the ideal partner.
For free members, types of filters are limited – without a membership, you can set only age, location, and ethnicity and determine which of the mentioned is a dealbreaker.
Preferred members have access to even more filters, such as height, religion, work, education, or any other virtue or vital.
However, which one of these is truly a dealbreaker?
For example, is someone's height a dealbreaker, or is their educational background and religion more important?
Ask yourself, would you go out with someone just because they are 5'8″, but you don't share any common interests or beliefs?
If the answer is No, go to your Hinge account, and change the search filters.
Instead of focusing on superficial traits, concentrate on their background more, family plans, career goals, and you will see how the quality of matches will change for the better.
2. Education and work are important
Speaking of search filters, the most neglected but often most important are education and work.
In most Hinge success stories, this information was displayed on profiles of both partners, and often it was why they decided to give the other one a chance and meet up.
Brag about your accomplishments, master's degree, and successful work, as this will attract someone just as ambitious and hardworking.
3. Don't forget to comment!
Starting a Hinge conversation is super easy because you can do it in multiple different ways.
Before sliding into someone's DMs, test the water by sending a comment.
On Hinge Standouts, you can find people that you've already liked so that you can take that interaction to another level.
If they posted the picture with their pet, like it, and ask a question about the pet.
You can also comment on any of the prompts, so send just a funny comment if they had a witty reply.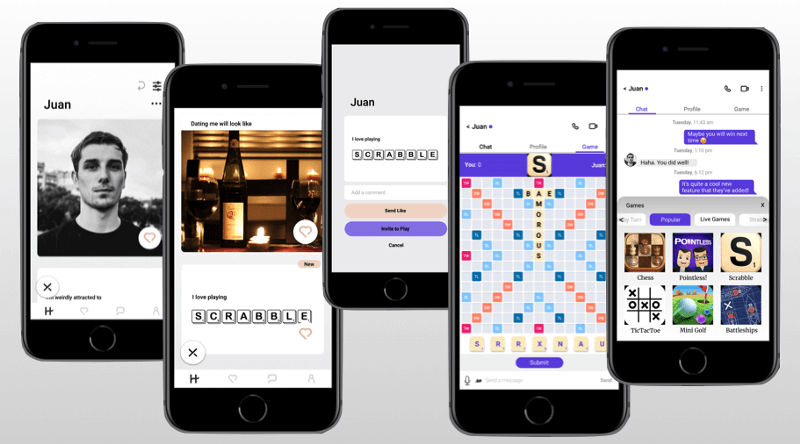 This is a great way to break the ice, and you will see your Hinge score slowly rising!
4. Send a lot of messages
It isn't enough to create a Hinge account and wait for others to contact you.
You sometimes have to make the first move, so don't be shy and text the people you find attractive.
According to Hinge statistics, most people had to chat with sixteen other users to finally meet their perfect match.
If the conversation with someone runs dry, remember that one million users are left, and stay hopeful!
5. Use their name in the conversation
Throughout the conversation, make sure to mention their name a few times, as this can significantly raise the chances of going on a first date or at least getting their phone number.
Also, compliments are always welcome, but only when you mean it!
6. You don't have to share your number immediately
Before you give somebody your number or ask for theirs, make sure that you've gained that person's trust and vice versa.
Chat for a few days on Hinge and if the conversation is still going smoothly, ask to exchange phone numbers.
7. You have to meet them offline too
Once numbers are exchanged, you can mention meeting offline and arrange the first date.
When proposing an idea of going on a date, make sure to offer a specific time and place.
"Next week" or "one day this week" is too vague a time, and most likely, the response will be no, as the other side won't like the uncertainty or might think you aren't so excited about meeting them in real life.
Hopefully, this article helped you understand better how to get a Hinge date, and you feel more encouraged to start scrolling and chatting with Hinge users.
Dating is a numbers game, and nobody can tell you after how many dates you will meet your Prince Charming or women of your dream.
Keep the positive attitude and scroll until you find them! I wish you the best of luck!