Hinge is one of the online dating apps that has seen a great rise in the number of its users since the pandemic started, and as the latest research shows, it may be the most effective and successful dating app these days.
It is one of the dating platforms that has dozen of success stories, and it seems like more and more couples can say that they have met through Hinge.
If you are one of the loyal users of this platform, then you will be delighted to hear this information, and you will certainly do everything to step up your game on Hinge.
We have dived deep into the information these research teams have provided us with, and we have decided to help you learn how to navigate Hingo to your advantage and have your Hinge success stories!
Here, we will share with you:
Is your dating app giving you the best chance for success?
Make sure to take our online dating site/app quiz to find out.
It's a fact that people who follow our dating site suggestions have on average 2 extra dates per month.
Hinge Success Stories in Video Form
Audio (podcast) form for those of you on the go
Even though you probably already know all of this, Hinge is one of the most popular dating apps that are quite new but has still managed to gather millions of loyal users.
Its special interface and amazing dating profiles make it stand out in the world of dating apps like Tinder and Bumble that are made for simple hookups and one-night stands (like BeNaughty or Ashley Madison).
Hinge is aimed at people who are somewhere between 20 and 30 years old, but it is focused on helping people establish serious long-term relationships and find their significant other easily.
This platform has gone through several reinventions during the past two years, and it seems like its users will only be able to get access to more and more features as time passes by.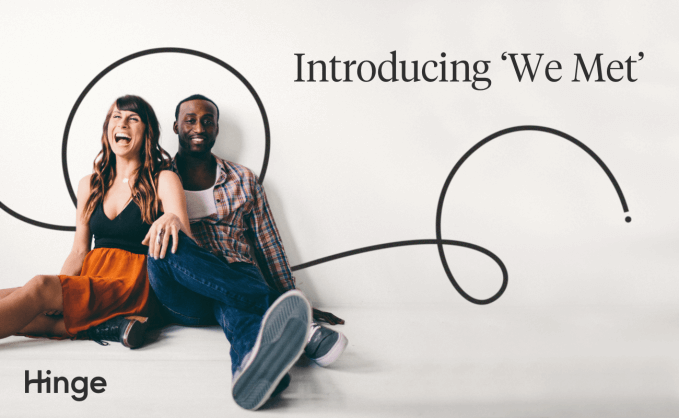 Their latest feature called "We Met" helps them keep statistics of the people that have actually gone on the first or second date.
Hinge is able to track whether you have shared your phone number with other users or not, and a few days after that, they will send you a message or a questionnaire where you will be able to express your feelings about the person and tell them whether you have gone on a first date or not.
All of this data is used in order to improve the Hinge algorithm and help the creators of the platform see what the things they should be working on in order to improve everyone's performance and guarantee you success on this platform are.
The research to this day was very successful, and it showed that 90% of Hinge users have gone on at least one first date with someone they have met on the platform, while 72% of those dates turned into something bigger – people went on a second date or engaged in a real relationship.
When it comes to things like this, it seems like Hinge is the most successful dating site you can use these days and that it will connect you with your potential match very fast, guaranteeing you a relationship (like eHarmony or Tinder).
What Makes Hinge So Successful?
Now that you are aware the Hinge online dating platform is the one that's, has the most success for everyone, you are probably asking yourself what is the key to its success, and can other dating apps replicate it?
The Hinge demographics are not that different as that on most other dating apps like Tinder or Bumble, and the Hinge number of users is also a lot lower than that of Tinder.
Considering these two facts, we can't say that the key to Hinge's success is in the age of its users or in its great number of active people.
OFL Top Recommendations based on 100,000+ Survey

"Serious Relationships"
"Discreet Hookups"
"Best Course for Men"
"Quick Flings"
"Normal Hookups"
"Our Quiz"
However, Hinge couples are a lot more frequent than Tinder couples because all the people who join this platform are looking for a long-term relationship and genuine love.
Everyone is looking for a Hinge first date, and they don't want to waste their time swiping through thousands of people and deciding who they will sleep with today.
Even though people who join Hinge are pretty young, they look for lasting relationships and are eager to create deep and stable partnerships, even if their first date ends being only their best friend.
They don't see it as a classic dating app Hinge but rather as a place where they can meet like-minded people and share different experiences and opinions, and in the end, find love too.
For that reason, dates and hookups on this platform usually turn into something much bigger and more important, and as the research shows, Hinge marriages are also becoming a thing.
More and more people who have met through dating apps, especially through Hinge, are saying "I do," and I believe that there will be thousands of these marriages in the future.
There are plenty of Hinge success stories that have happened during the past two years, and the Hinge user statistics show that this number can only become bigger in the future.
Many people are not aware that there is a Hinge relationship app, and they still stick with regular dating platforms that can't really provide them with that much success, but with the media coverage and popularity it is getting during the past few months, I believe Hinge will be the go-to social media for dating.
Every single Hinge review you can find online is quite positive, and everyone behind the platform is doing their best in order to improve it and add new features to it.
It also has millions of active users throughout the whole world, so even if you are not living in a big city like New York or Los Angeles, you will definitely be able to find a match for yourself.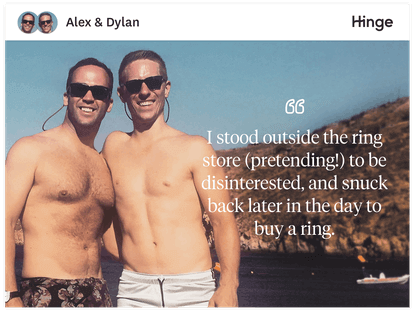 Not only does it provides people with detailed dating profiles, but it also allows them to upload as many profile pictures as they want, which helps everyone look very realistic and minimizes the number of fake profiles and scams.
Whoever tells you that Hinge is a waste of time is definitely wasting his time on dating apps that can't provide him with any success, and don't let comments like this remove you from an amazing platform like Hinge.
How To Use Hinge Successfully?
How to be successful on Hinge is something many people tend to ask themselves, and I get it that it can be hard to find a Hinge date at the beginning.
What is Hinge app doing is that they will take into consideration all the information you have uploaded to your profile from the beginning and get it into the algorithm – after that, the algorithm will process everything and look for people who have the largest number of common interests.
They also have collaborative filtering, which will connect you with even more people, suggesting those that are the most similar to the people you have liked before.
This way, Hinge is able to get the idea of who your perfect partner is, and it will open a new window for every person who seems to be a close match for you.
Since they have incorporated the "We Met" feature into their app, it seems like even more people are having success, and it has made it a lot easier for everyone to track the progress on the platform.
With this feature, you can have entries for every date you went to and memorize when something was a complete fail or when you decided that you may stick with this person for a while.
It will also show you your success rate on Hinge because it will calculate how many people you have matched with before you have found your significant other.
By utilizing all of these offers of Hinge features, I believe you will be able to have instant success, and there is no way you will fail in looking for your significant other.
They also offer the quick "find me a date" option where you can find someone who is up for a date tonight and has no problem meeting up with the person they have just matched.
However, there are no recommendations for going to different events, museums or concerts so this quick date will depend completely on your agreement.
Hinge is an app that pushes people to chat more and get to know each other through the hinge chat feature by exchanging a pic or two, sending LOL memes and gifs, or just sharing their thoughts and ideas.
Since all of the dating profiles are very detailed, you will be able to find out a lot about your potential partner just by scrolling through their Hinge account.
You will read about their likes, preferences, and experiences, and you will even hear a funny story about them if you decide to read through everything.
This is a great way to get to know someone before you actually agree on a date, and it will save you so much time you would have otherwise spent chatting and meeting up with someone who turns out to be nothing like the person you are looking for.
As you can see, this is a platform that doesn't encourage ghosting and that is focused on serious people looking for lasting partnerships, not using people to satisfy your needs.
The research has shown that it is definitely the most successful app on the market, and it seems that with these new features, everyone will have even more success than they have had before.
Becoming successful on Hinge really doesn't require investing hours of work into your dating profile or coming up with different unrealistic stories in order to impress other people.
The key to finding a partner on Hinge is in being honest and raw and opening up about different things in your life, even the worst ones.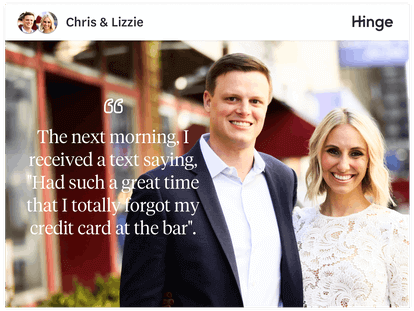 All you will have to do is create the profile, fill out all the blanks, and the next day you will be able to meet your significant other without too much effort.
In the competition between Tinder or Bumble vs Hinge, Hinge would definitely take a win, and I believe that millions of people in the future will choose Hinge as their preferred dating app, especially those who have no time to waste on childish and immature people who have no idea what they want in life.