Many people create Hinge profiles, upload as much information as they can, and manage to explore this dating app perfectly, but still don't have too much success with it.
The key to getting the first date and finding new people, but also starting a conversation on Hinge is in knowing how to utilize the chat option that is quite different from those you can find on other online dating platforms.
If you don't know what are good conversation starters and struggle with finding a potential partner, then you should definitely read through our guide and find out:
Is your dating app giving you the best chance for success?
Make sure to take our online dating site/app quiz to find out.
People who follow our dating site suggestions have on average 2 more dates per month.
Starting a conversation on a dating app can be quite a tricky thing for most people whether they are looking for a soul mate (like eHarmony or Tinder) or someone for a casual hookup (like BeNaughty or Ashley Madison) because the first message you send also tends to be the most important one.
The first message can have an even bigger impact on your future with a potential partner than your dating profile, so you should always make sure you pick the right pickup line and keep the conversation going.
However, starting a conversation should come off as something natural, and your opening lines shouldn't be too strong or pushy because it can completely ruin the first impression this woman may have of you.
Just like you would do when filling out your profile prompt and Hinge questions, you should also think twice when sending a first message to someone and make sure that this person would react positively to it.
When Hinge texting, you should make sure you first explore the dating profile and social media of your potential match and then reach out.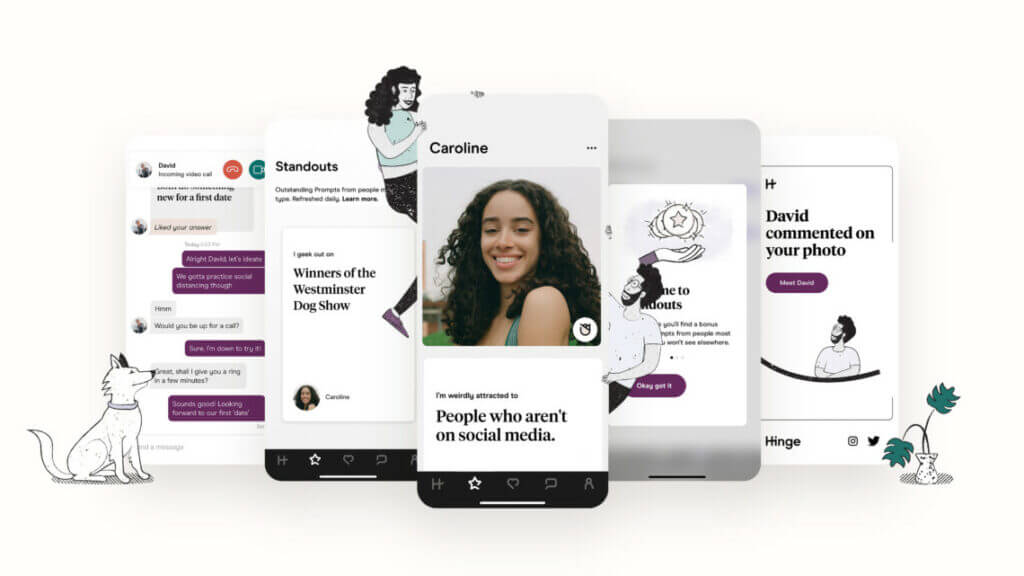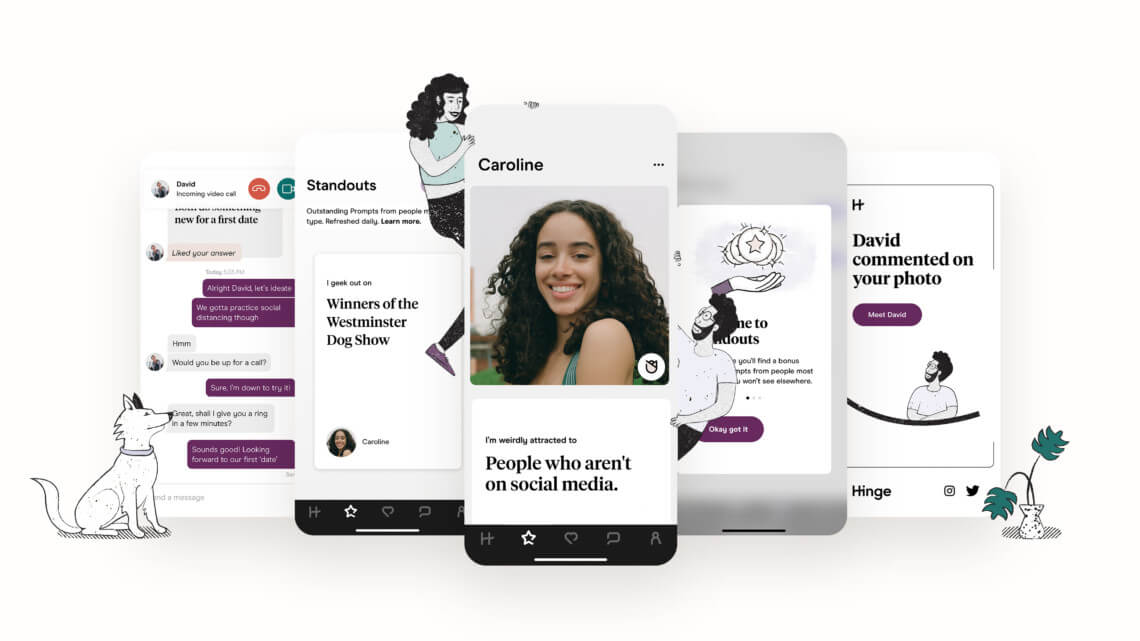 This way, you will be able to get to know them and see whether they would fall for you with that pickup line you already have in mind or not.
You can really find out a lot about people through their dating profiles so make sure to do good research before you send something.
So, how to start a Hinge conversation really?
Just like on any other dating site, you will definitely ask yourself what to say on Hinge, and some of the best icebreakers are always those who are the most simple ones.
In this case, even a regular Hello, Hi, or How are you doing will do the job, and it will help you open up a conversation without creating an uncomfortable situation.
What to say on Hinge chat during the rest of the conversation is something that depends on you and many daters struggle to find a common and decent topic, so I would recommend sticking to some topics that were mentioned in those Hinge prompts you have answered.
This way, you will know what your match is interested in, and you will probably be able to form some sort of picture of them in your mind, which should make finding common ground a lot easier.
When swiping through the app I would always recommend you not only to watch their Hinge photos but also to read their real-life experiences and answers because this can tell you a lot about their personality, and give you the opportunity to unmatch if it is needed.
If it is your turn to start a new topic of the conversation, always make sure to use something from these prompts because it will show them you were serious when contacting them and that you have seen more than a Hinge match button on their profiles.
What to say on Hinge chat is always individual so don't stress too much about it because trust me, your match is probably equally nervous as you and they don't really see every grammar mistake or anything else that may slip from your fingers throughout the conversation.
Who messages first on Hinge is also a question of the past, so if you are a woman reading this, feel free to be the first one to reach out to a match and feel free to leave Hinge comments because you never know what it can lead to.
Men love women who take the initiative and are not afraid to tell them they find them interesting and attractive, so if you are deliberating on whether you should reach out to a certain man or not, always decide to make the step forward.
What Is The Hinge Invite To Chat Option?
You have probably heard of this feature on dating app Hinge, and even though things like this are regular on most dating platforms like Tinder and Bumble, everything is a bit different on Hinge.
If you were not sure how do you invite someone to chat on Hinge, then we will try to solve this problem and help you utilize the chat feature to your advantage.
Even though things can look a bit weird, once you turn the feature on, you definitely won't have any problems, and you will be able to handle the chat function like you have been using it for years now.
This Invite To Chat feature allows you to start a chat with a person you have liked or whose photo you have commented on, and you don't even need to be matched with them in order to do it.
However, they will still be able to choose whether they will respond to you or not because it is not mandatory to open anyone's messages.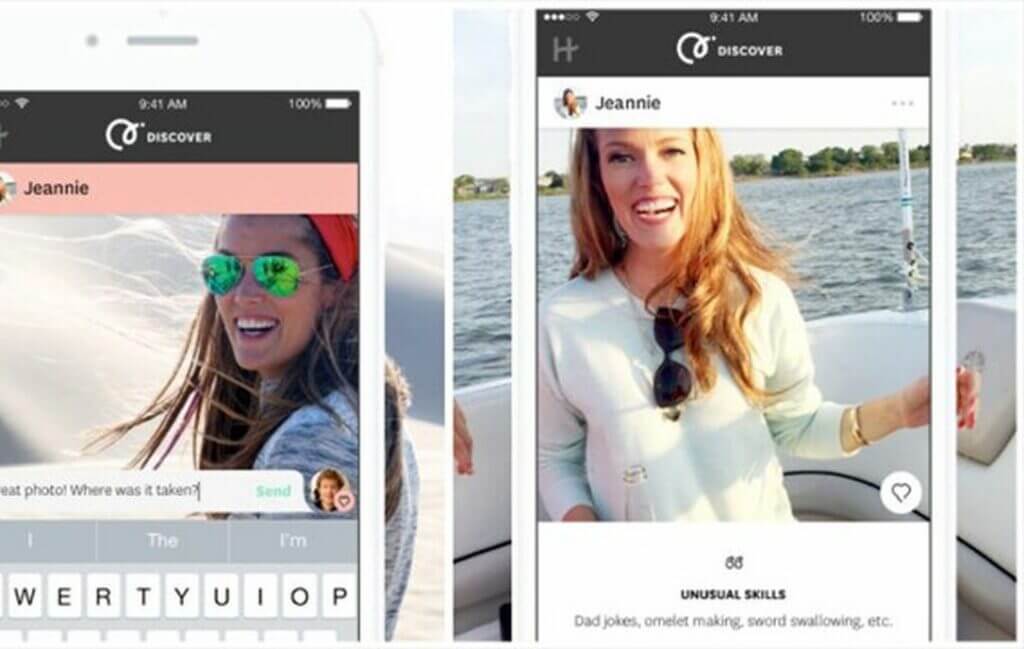 OFL exclusive offers - Check all of them

"Serious Relationships"
"Discreet Hookups"
"Best Course"
"Quick Flings"
"Normal Hookups"
"Our Quiz"
Ghosting is not a good practice, but if someone who is way too pushy sends you an invite to chat, you can always pull this out or just act dumb and say you have never seen it.
It will also allow you to mark someone's messages with a red flag which will give a hidden Hinge sign to the platform that you don't want to engage in communication with them anymore, so this is definitely a better option than ghosting.
In case you are the one who is invited to this sort of chat, and you don't really feel like doing it, you can always just come up with a lame excuse or simply leave the person on "Seen."
Many people don't know does Hinge has read receipts, but we have decided to provide you with this information that can be more than useful for most users.
This will show them that you are not at all interested and often time then you are dealing with someone you don't like, no dating tips are a better solution than this one.
You can also unsend your message if you don't want to feel embarrassed when someone doesn't answer you.
Also, if you don't know whether does Hinge show inactive profiles or not, we can tell you that, unfortunately, they keep all of their profiles on the platform even if they haven't been used for ages, so in case someone never gets back to you, you can always think that they are not using the platform anymore.
Unfortunately, there is still no option for a video chat on this platform which is maybe the better for most of its users because if you feel way too stressed out with a simple message, God knows how hard it would be for you to lead a decent conversation this way.
How do you chat on Hinge completely depends on you, but you shouldn't use it like Snapchat just to Hinge send photos and selfies of yourself.
What to say on Hinge chat is something that should be more about forming a bond with a potential match and not thinking about what are good chat up lines.
You should never listen to the people claiming they know how does Hinge messaging works because this is an individual thing, and when you get the Hinge Your Turn notification, you should always send a thing that you find to be right and interesting and not rely on other peoples opinions.