These days we have dozen of different online dating platforms, and it seems like each one of them has a completely unique algorithm and provides its users with different things.
Many people have decided to start swiping their way to their soulmate on Hinge but still don't have the right idea of what are the main components of this platform and how its search features really work.
Meeting "the one" is usually pretty fast and easy on this platform, and that is thanks to its unique algorithm that can't be replicated anywhere else.
You are in the right place if you were asking yourself:
Is your dating app giving you the best chance for success?
Make sure to take our online dating site/app quiz to find out.
It's a fact that people who follow our dating site suggestions have on average 2 extra dates per month.
How Does Hinge Algorithm Work?
Since the research claiming that Hinge is the best dating app and most successful online dating platform has resurfaced, people are curious to find out whether their algorithm is really that good and it is really the right place for finding your soulmate.
The truth is, how Hinge works are not that much different than with other platforms, and even though their whole concept is quite similar to that of Tinder, their algorithm is an upgraded version of it.
Since each Hinge user is presented with a list of prompts and Hinge questions he has to fill out when joining the platform, that will help the software create the idea of their personality, likes, and overall interests.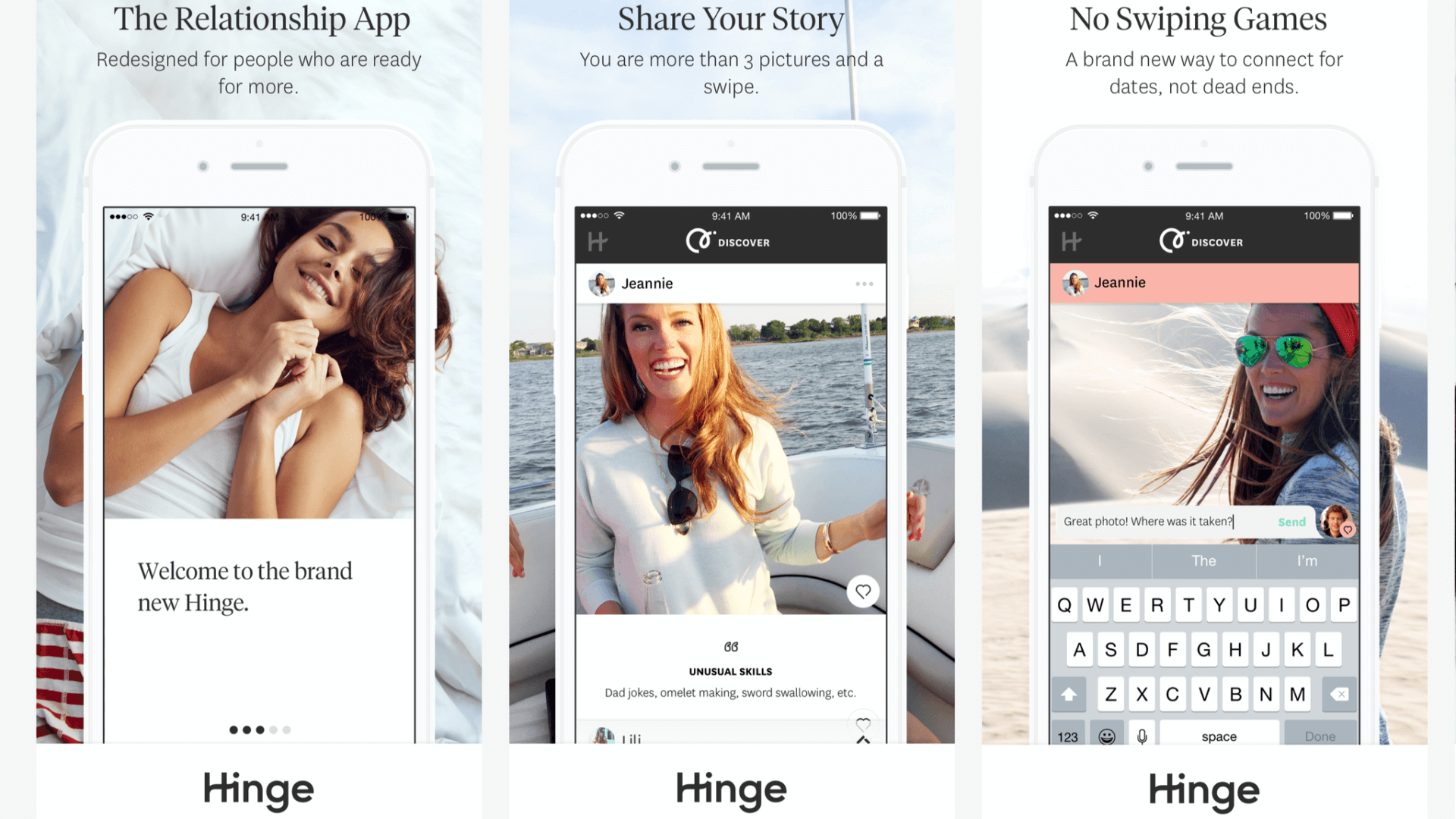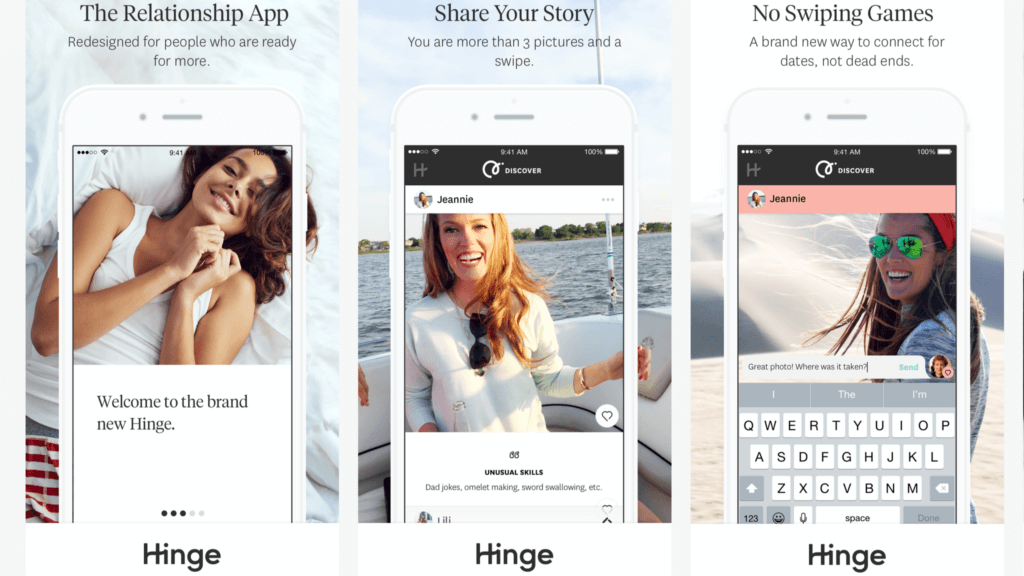 During the time, it will also collect information about the potential matches and people you have swiped right, and it will present you first with people who are within the same age range or who are living close to you.
You can also choose to search for people based on their ethnicity and religion, which tend to be important aspects for most people.
If you were asking yourself how does Hinge matching work, then you should know that their algorithm does an amazing job in analyzing everyone on the platform and connecting you with the most compatible member on here.
Hinge will analyze all of the information you have left on your profile, but also the people you have liked or matched before, and create the idea of your perfect partner through it.
However, if you are looking for a casual hookup (like BeNaughty or Ashley Madison), this may not be the right place for you because Hinge really focuses on providing its users with serious relationships and connecting them only with those people who could make a soulmate for them (like eHarmony or Tinder).
It also works more like a social media where you can browse everyone's profiles without any obstacles than a dating app, and this gives you the freedom to find even better matches than those that Hinge suggests to you.
They focus not only on things that you may find attractive or interesting but also on advanced preferences many people have, and that is definitely the reason why this network is so successful.
You can even match with people who have the exact same family plans as you, which I believe is an amazing option for everyone looking for a serious partner.
It is also something that you don't really come across on other dating apps, so it is completely normal that this is a preferred membership for many.
OFL Top Recommendations based on 100,000+ Survey

"Serious Relationships"
"Discreet Hookups"
"Best Course for Men"
"Quick Flings"
"Normal Hookups"
"Our Quiz"
How Do You Get A Match On Hinge?
How does Hinge's most compatible feature work is something that still stays a bit mysterious, but it is definitely obvious that they try to make the most out of the information you share on your profile and make sure that the people they are recommending are to you fit your type of significant other.
Even though people who register through Facebook often tend to find their Facebook friends in recommendations, this is something that needs to happen because of their affiliate program with this company, and you can just ignore their profiles.
The way their algorithm works is that it takes into consideration all of your answers and requirements, and even registers those Dealbreakers you have mentioned, and first shows you the people who are the most compatible match to it.
How to like on Hinge is also quite easy because all you will need to do is click the heart next to someone's profile, and you will be able to get access to their vitals information and even send them a message.
They are able to predict your preferred member with great certainty, and many people find their first recommendations to be the best ones.
If you run out of those members who seem to be a 100% or 90% match for you, you will always get access to the next best match, so never lose hope if those first recommendations don't look way too attractive for you.
Since they are a part of the Match group that also owns the Match.com platform, their algorithm is similar to the one that is present on this website, but it is a bit upgraded.
It also allows people to search for someone based on their ethnicity or religion, so if you have a preference of this kind, make sure to check it when creating your profile.
Hinge has the option of a "Dealbreaker" that can be used even on a free version, and this allows you to write the things you would never tolerate in a partner and make the algorithm automatically eliminate people who have that trait or preference.
Most people find matches while scrolling through their recommendations on the Hinge dating site, and barely anyone needs to go and browse the platform in different ways to find their Hinge matches..
If you are looking for a Hinge hookup, then things may get a bit harder because people on here are usually not interested in that type of dating, so you may need to invest a bit more time and explore every potential Hinge date before you actually find someone who is interested in a casual hookup too.
The Hinge gender ratio is pretty much 50-50, so you definitely won't have a problem in finding a significant other, even though it may seem to be hard in the beginning.
All matches are free matches, but if after some time you want to upgrade your performance and get a larger number and better Hinge connections, you can always invest in a Hinge preferred membership.
How Is Hinge Different From Tinder?
Even though Tinder was basically dominating the dating world during the last year, it seems like Hinge was able to take away from its popularity quite easily.
The main difference between Tinder and Hinge is in the quality of dating profiles – all Hinge users are required to fill out several prompts and share as much information about themselves as they can.
They are also encouraged to upload plenty of profile pictures because this is the easiest way to get rid of fake profiles.
Unfortunately, things like this are not really practiced on Tinder or even Bumble, so there tends to be a large number of unattractive and fake profiles.
It is also much harder to find a match for yourself on Tinder because their algorithm only connects you with people living in your surroundings and doesn't really offer any other filter.
On the other hand, the Hinge app has an amazing algorithm that is able to connect you with other Hinge profiles and people that seem to be the most compatible with you.
Their algorithm always connects you with people who have the most in common with you, and it is one of the rare dating sites that has an algorithm this good.
The whole matchmaking process on this platform is quite easy, and once you fill out your profile and About me section, you will get hundreds of different recommendations for people who fit your type.
How does Hinge decide who to show you is very easy, and when you come across your first recommendations, you will be able to see why the algorithm suggested specifically them.
This is something none of the dating platforms that are on the market these days were not able to offer, so I believe you should utilize Hinges assets to the fullest because you might be able to meet your soulmate within just one day.
It is also focused on people who are looking for long-term relationships, which is probably the reason why so many people from Tinder are switching to this platform.
Even though it still has a smaller number of users than Tinder, Hinge is definitely one of the best dating platforms out there, and it will only continue to grow bigger and bigger through time.
Can I Be Private On Hinge?
One of the great advantages of Hinge is also that they offer several privacy options and even allow their users to hide their profiles from certain people.
If there is someone you don't want to come across on this platform, or you want to get rid of a person that has been sending you messages non-stop during this period of time, you can utilize your Settings and hide your profile or even block someone.
Sometimes not even ghosting can help you get rid of a specific person, so popular dating apps are doing everything they can in order to upgrade their settings and keep their loyal users protected.
All free members have access to this feature, too, so you don't even have to invest in a membership in order to stay safe.
If you were asking do you get notified if someone reports you on Hinge, you can be calm because no one receives a notification on this, and since they will never come across your profile again, they won't know whether you have blocked them or reported them, or you have just decided to delete your Hinge profile.
In case you have some problems with these options or can't access everything, you can just consult the Hinge FAQ and see how does Hinge work when it comes to things like this.
Can You Search For Someone On Hinge?
Hinge offers plenty of search filters, but it doesn't allow you to search for a person by his or her name in order to protect the privacy of its users.
How does Hinge messaging work is that you will be able to connect with people who show up on your Homepage or Discover page, but you will not be allowed to search for someone by his full name and surname.
However, since the Hinge relationship app will first show you, people who are living closest to you, you might come across some people you already know, or you might even find that guy from your neighborhood that has caught your eye months ago.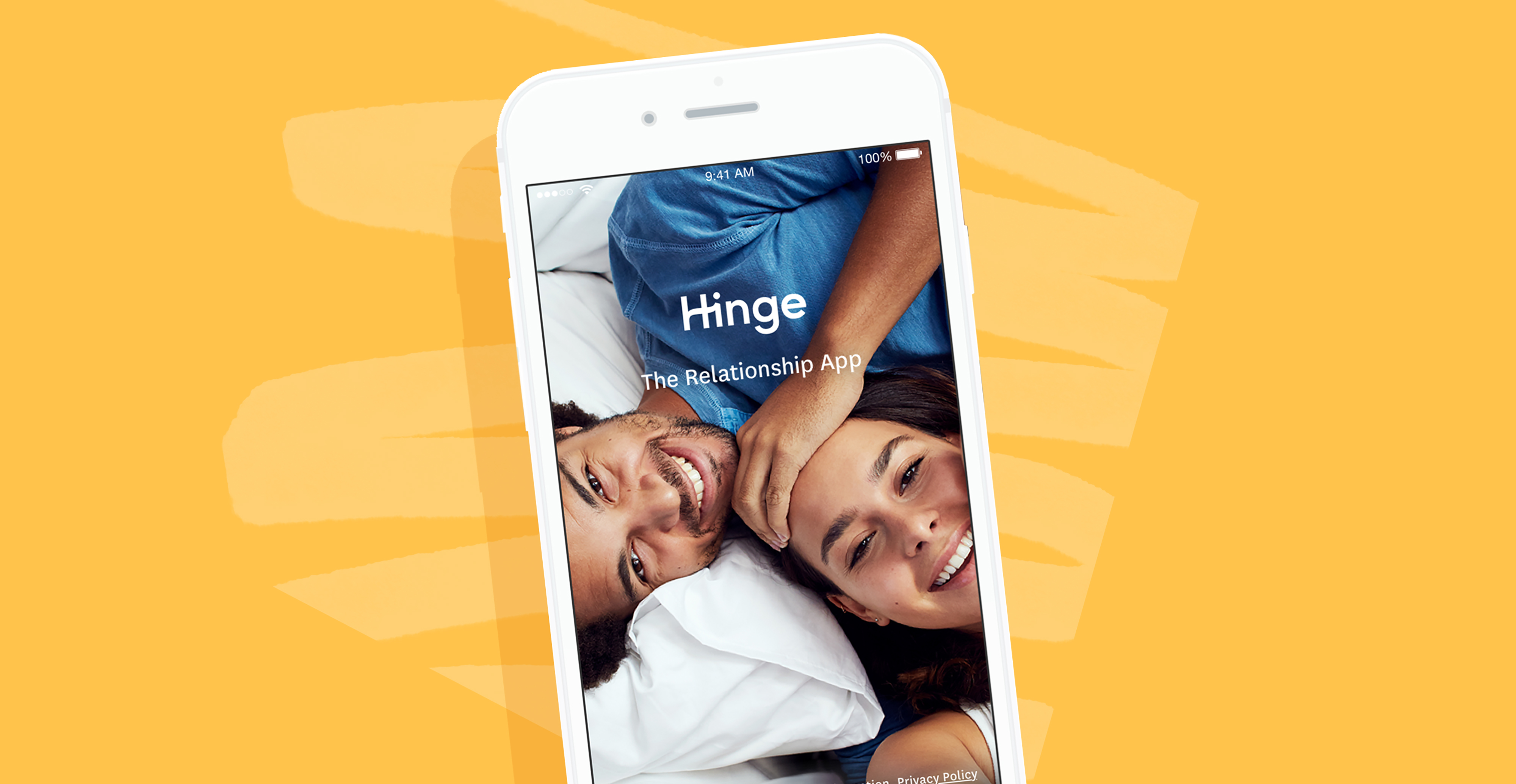 You also won't be able to look for someone by his name or surname because most people don't leave all of this information on their Hinge accounts and rather choose to go by their nickname or just name.
Unlike OkCupid and similar platforms, the only person you can schedule the first date with is the one that appears on your homepage, and there is no way to search for someone by their real life identity.
Many people find Hinge to be way too good to be true, but trust me, over 90% of its users are able to schedule the first date, while 72% of these dates turn into a second date and usually into some kind of a relationship.
The Hinge app questions and the whole algorithm make the process of finding your significant other a lot easier, and when it is your turn to message, you won't feel uncomfortable like you would on other dating apps.
It also offers you a special feature where you will be able to see who likes you, and you will even get the opportunity to choose the most interesting and attractive person out of all the people who have swiped you right.
Some people even decided to connect it to their Facebook profile in order to make sure all of their interests and opinions will stay on their profile for other people to see it.
How to use Hinge app is very easy, and the moment you install it, you will be able to start swiping until you find the right person for yourself, so don't feel shy and get the most out of this platform if you want to meet your soulmate.