All people who are active on dating apps know how overloaded these platforms are with fake profiles and how it can be very easy to fall into the trap of a scammer.
When using a serious online dating app like this one, you will certainly come across several dating profiles, and you will always have to do deep research before you realize whether they are Hinge Fake Profiles or not.
Even though other dating platforms are the ones who are known for having millions of fake profiles, Hinge also tends to struggle with them from time to time, but they have several settings and features that will keep you safe.
If you are sick of catfish profiles on Tinder or Bumble and you want to start with something more serious and safe, then Hinge is the right choice for you.
Here, I will answer your questions such as:
Is your dating app giving you the best chance for success?
Make sure to take our online dating site/app quiz to find out.
It's a fact that people who follow our dating site suggestions have on average 2 extra dates per month.
Are There Hinge Bots And Fake Profiles?
If you are using Hinge at the moment, then you are certainly not on dating sites for the first time in your life, and you definitely have a lot of experience with this type of dating.
Everyone who decides to create an online dating account should be aware of the fact that there will always be fake accounts, bots, and scam profiles, so you really need to watch out for who you are interacting with, regardless of whether you are looking for a long-term relationship (like eHarmony or Tinder) or you are only interested in a one night stand (like BeNaughty or Ashley Madison).
Hinge has a pretty large user base that is located everywhere across the world, so it can be very hard to say if there are way too many fake profiles and bots, for example, in Asia or the USA.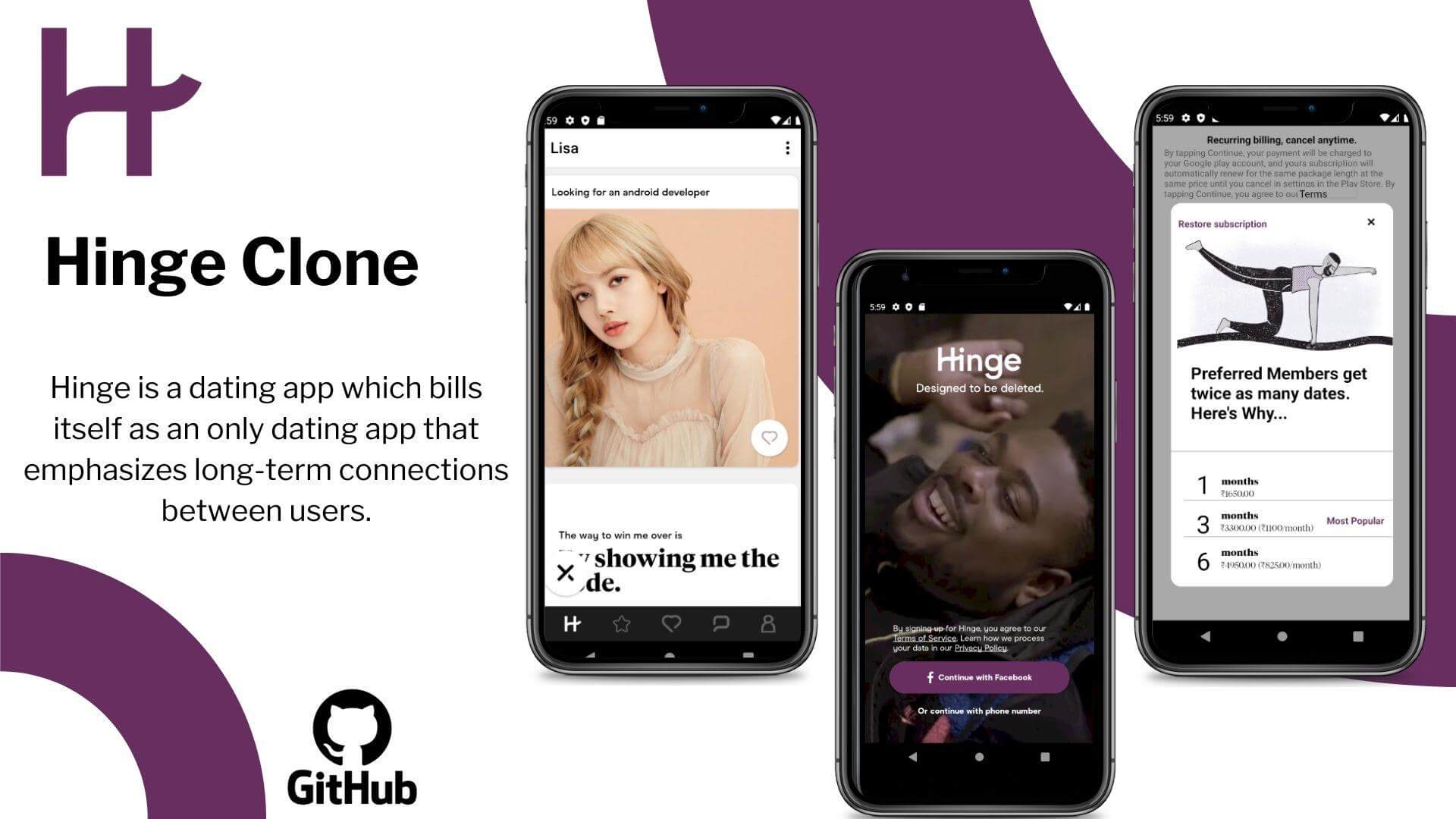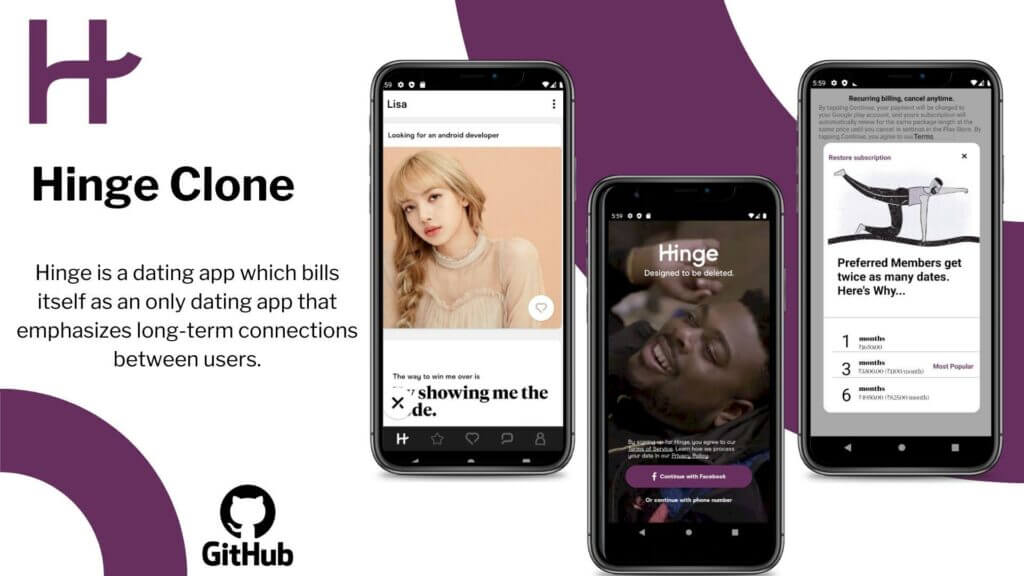 However, just like on any other online dating site, you will need to watch out for potential scammers and always make sure someone is a real person before you decide to send them a message.
Once you start exploring this dating platform, you will see that most Hinge fake profiles are not really fake accounts with profile photos stolen from popular Instagram influencers but rather bots.
Since Hinge requires its users to leave as much personal information as they can, they also welcome so-called dating sites bots who are actually artificial profiles whose only goal is to gather as much information about people as they can.
This information can be very useful to different companies and platforms that are in their making phase, so you will come across several profiles that seem way too good to be true.
However, once you send them a message and start receiving generic answers immediately, you will realize that something is not right, and you will definitely skip them.
These bots are in no way harmful to any of the Hinge users, but they can be a real mood killer when you think you have found the one, and they end up being an artificial person.
You can find plenty of Hinge profile examples like this, and these dating site bots are very frequent, so make sure you expect the profile carefully before you waste your time coming up with a conversation opener for a generated profile.
As we have already mentioned, those best Hinge profiles that look way too good to be true are usually that way, and you can't really get rid of these dating bots.
However, there is always something a bit more dangerous, and those are scam profiles that have different goals.
OFL Top Recommendations based on 100,000+ Survey

"Serious Relationships"
"Discreet Hookups"
"Best Course for Men"
"Quick Flings"
"Normal Hookups"
"Our Quiz"
As you already know, there is plenty of fish on dating platforms like OkCupid and Match.com, and there is a large concentration of fake and scam profiles too.
Even though Hinge is considered to be the safest hookup and dating app, by swiping your way through it, you will still get in touch with plenty of potentially dangerous people, and you really need to keep your eyes wide open if you want to protect yourself.
The dating pool is wide, and you can schedule the first date within minutes, but you still need to keep an eye out for red flags and suspicious behavior.
During the last year, Hinge was the app that had the lowest number of suspended accounts and the smallest number of reported accounts, so you can be sure you will be pretty safe while using it.
Their algorithm is also great, and they provide you with a great online dating profile loaded with information, so if you see a profile that is basically empty, you can be pretty sure you are dealing with a scammer or a fake person.
Since everyone is required to fill out their profile with a lot of information and profile pictures, many people give up on creating scams or fake profiles, so you can be pretty safe on this platform.
First messages are also a good way to make sure whether you are dealing with a real person or not, and you will see whether you are dealing with a bot or generated answer.
Hinge has a pretty active customer service that will deal with your reports almost instantly, so whenever you see a profile that you believe could be fake or harmful, you can report it.
Most fake profiles are easily recognized, and the support is able to get rid of them in just a few hours, so you should always make the first step and report them because you want to protect both yourself and other people on the platform.
The Hinge verification process is unfortunately not a thing, so you can never be 100% sure you are dealing with a real person, which is a pretty bad thing for a dating platform that is this popular.
How Can I Keep Myself Protected On Hinge?
No dating platform can get rid of fake profiles completely, so it would be best for you to accept the situation and learn how to protect yourself until it's not too late.
Lucky for you, we have decided to provide you with a short "How to spot a fake Hinge account" guide that will certainly help you deal with people on this platform and protect you from dangerous situations.
1. Always do a background check
Whenever you come across a Hinge dating profile that seems to be interesting and can be a potential match for you, make sure to do a background check.
If it is someone who seems to be living in your area, screenshot their profile and send it to your best friend; ask your brother or sister whether they know them or have heard anything about them.
When you are living in a big city like New York, it can be quite tricky to check up on someone, but if you live in a smaller place and this person seems to be living near to, then you should definitely check up on them in your social circle.
If a person simply seems too good to be true, and the two of you have been able to establish some sort of conversation and communication through Hinge, then I would see no problem suggesting doing video chats.
Since Hinge is not verifying its users nor doing anything specific in order to protect their customers, you need to do this by yourself and don't feel ashamed to insist on it.
If the person is real and has only good intentions with you, they certainly won't have a problem and will gladly agree on a video chat before they get the opportunity to meet you in real life.
3. Do a reverse image search
Many people these days have the best Hinge photos, which can be pretty unrealistic and even fake or stolen from other people's social media accounts.
For that reason, if you believe you have already seen these pictures or this person somewhere, you should do the Google reverse image search and see where they are coming from.
If all of these pictures appear only on other social media accounts of the person you are dealing with at the moment, then you can feel safe and continue the conversation.
However, if Google search takes you, other peoples, social media profiles, and if everything on their Hinge profile is actually taken off a Facebook account of a celebrity or an influencer, then you should block them or ignore them because they are certainly hiding something.
This is the fastest and most effective way to realize whether someone is a scammer or not, and those who work in organized crime groups usually don't try that hard and take photos from profiles of some of the most popular people out there.
For that reason, make sure you always do a reverse image search and keep yourself safe.
4. Never exchange your personal information
Of course, it is okay to share your name with your potential match, but I wouldn't even recommend you to tell them your own surname until you are 100% sure they have good intentions.
However, let's not take it too far and rather stick to the regular rules, and that is keeping your private information – private.
Never exchange phone numbers, credit card numbers, or social security numbers with strangers on the internet, no matter what they may be promising to you in exchange for that.
I would never recommend sharing this sort of information even with people you know in real life because you can get in serious trouble or scams if someone tries to misuse them.
Until you are 100% sure of your potential Hinge match and their intentions, you shouldn't reveal any sort of personal content and not even give out your social media handles to them.
You never know what can happen and what sort of thing they may try to do in order to blackmail you and get some kind of advantage from you.