Just like every other dating app and social media platform, Hinge also has its own private piece of space that is reserved for its paid members.
Even though you can create and use your Hinge profile free of any charge, if you are interested enough, you can also invest some money and become a premium member.
If you are really looking for a serious relationship and want to make it happen as soon as possible, then maybe you should consider investing money into this online dating platform.
Some of the questions we will try to answer are:
Is your dating app giving you the best chance for success?
Make sure to take our online dating site/app quiz to find out.
It's a fact that people who follow our dating site suggestions have on average 2 extra dates per month.
Hinge premium or Hinge preferred is the premium version of the online dating platform called Hinge, and you will be able to take part in it only if you invest at least 10 dollars each month for a membership.
Just like with all premium and paid memberships, this one will also provide you with some features and benefits that are not accessible to regular free members.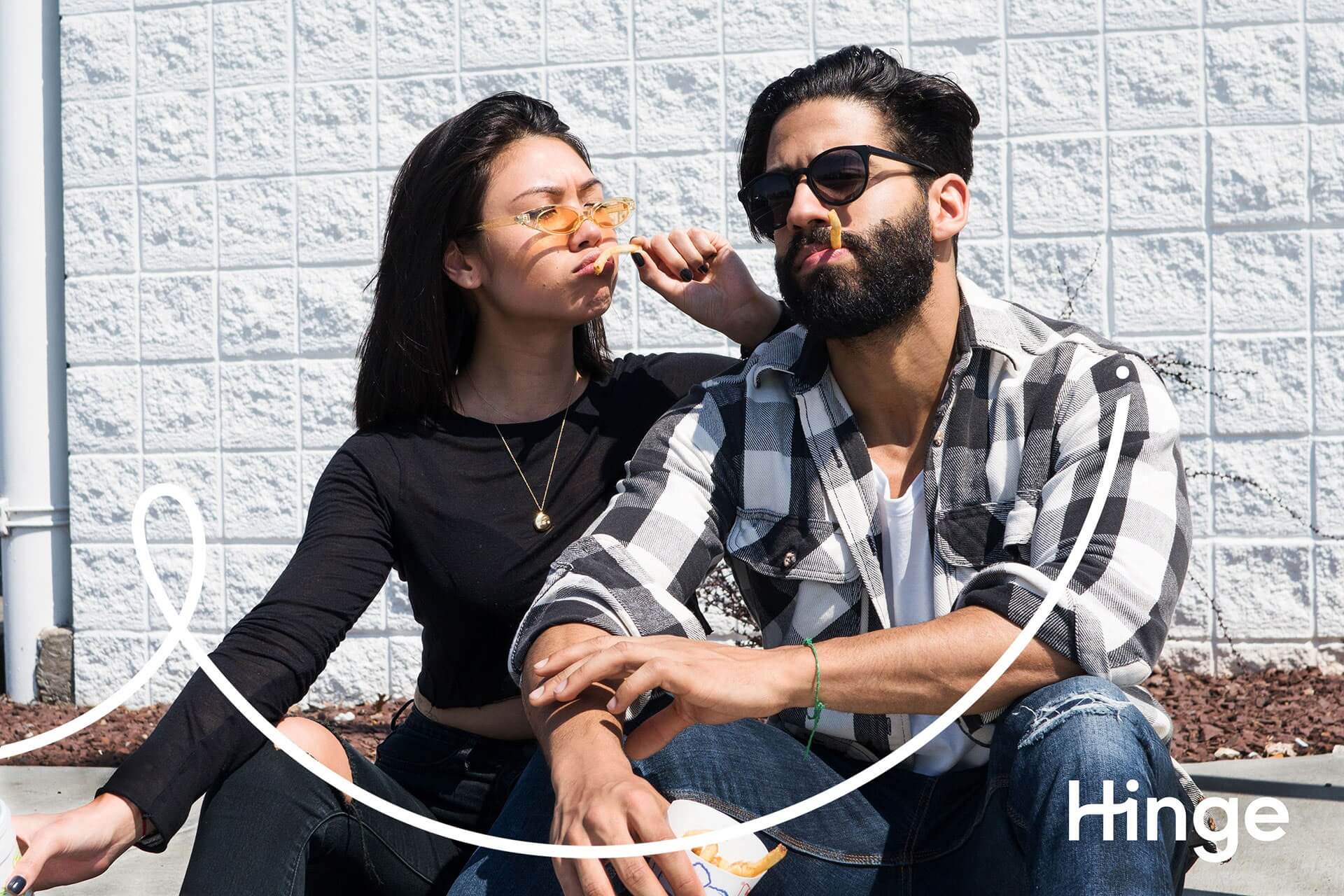 When using Hinge premium, you will also need to do a lot of swiping, but with the new features and options you get, the whole process will be more enjoyable and even more successful for you.
Their amazing algorithm will do the same job as it would for free members, but you will have access to unlimited likes, and you will get different options to reach out to users.
The premium membership was designed in order to help people have more success on the platform and speed up their process of finding the right match.
Since Hinge was declared to be one of the best dating apps, more and more people have been joining it, and it seems like plenty of them have decided to invest in this membership too.
It can be pretty hard to find the one, and although Hinge and its algorithm make everything a lot easier, the Hinge dating app can be a lot more enjoyable when you are a premium member. Which also gives you access to the hinge standout feature..
Dating experts are also big fans of it, so I believe you should find out what are the things that make it a good investment and what are all the benefits you can reap while using it.
Here we will explore some of the best and most important features, and filters Hinge premium users will have access to it, and trust me, the benefits really outweigh the cost.
What Are The Benefits Of Hinge Preferred Membership?
Hinge is not just a regular popular dating app, and if you have been using this platform for some time now, then you have definitely been able to realize that.
People on Hinge are looking for long-term relationships and they have no time for silly behavior, ghosting, or ignoring others.
OFL Top Recommendations based on 100,000+ Survey

"Serious Relationships"
"Discreet Hookups"
"Best Course for Men"
"Quick Flings"
"Normal Hookups"
"Our Quiz"
Its loyal users are the ones who are true to themselves but also honest to people they get in touch with.
For that reason, many Hinge users are deciding to speed up the process of finding their true match even more and opting for a premium subscription that has dozen of new features and filters.
Even though you can enjoy Hinge as a free dating app too and meet people who are very interesting and can be your potential partner, the Hinge preferred membership will provide you with many more options.
Hinge works amazingly, but if you invest some more money, you will be able to get even more of it and explore the dating world to its finest details.
Probably the biggest benefit of Hinge Preferred is the access to unlimited likes, which allows you to match with as many people as you want without any obstacles.
This is a great option for those of you who want to explore the dating world as much as they can and get in touch with several people before they decide who will be the best match for them.
It is also much easier to decide on a first date with someone when you have communicated with a few more people and have the idea who can be the one who will understand you the best.
Many people decide to become a preferred member just because of this feature, and I can't blame them because it will really make meeting people easier and faster, and you will probably need just one month of preferred membership before you are set for good.
You can also practice super likes, which will give a certain person a signal that you are very interested in them.
Unlike Tinder and Bumble, who are focused on hookups (like BeNaughty or Ashley Madison), Hinge imitates the concept of EHarmony and OkCupid and provides you with advanced preferences and filters that will not only make the algorithm work better and faster but also match you with the most compatible user on the app.
This dating site is known for its amazing algorithm, but with all these additional filters and the ability to basically create your perfect partner and then start searching for them on the platform is really something else.
You will not only be able to search for a person by age range, ethnicity, or religion, but you will also be able to look for people who have the same life and family plans as you and wish to succeed in similar things.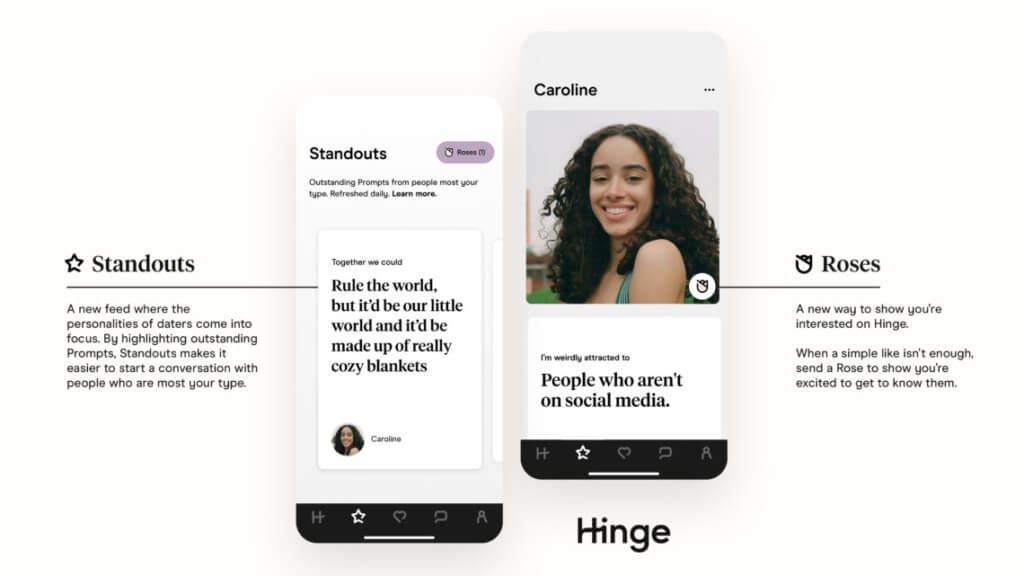 The more information you upload to your dating profile and in your preferred filters, the higher the chances are of meeting the person from your dreams.
Hinge will even provide you with the A List that will include all the people who fit your description the best, and this is something we should applaud Hinge for.
Their features allow the person to feel relaxed and don't worry too much about coming up with amazing conversation starters because they know the people they will be reaching out to have a similar sense of humor and interests.
A Hinge preferred member will also get the opportunity to be one of the Standouts on the platform, which means that his profile will get recommended to more people, and he will be popping out on other people's homepages all the time.
This can also be a great strategy if you want to make sure many people will see your profile, but in general, you don't need to do it because you will have a lot of success without it too.
It can provide you with a higher chance for people to swipe right on your profile, but you also may get connected to some people who don't fit your idea of a perfect partner the best.
You will also get more options on the "We Met" feature because you will be able to leave comments about all the people you have met and rate all of the Hinge dates you have gone to.
It can be sort of a dating diary for you which is a great thing, and it will really give you insight into your overall performance and progress on the platform.
Just like on the free version, you will be able to list dealbreakers, but in this case, you will be able to list as many of them as you want.
I believe one of the best perks of Hinge preferred is that it actually just elevates all of its regular features to another level and helps you maximize your performance.
What Is The Hinge Preferred Cost?
When it comes to the Hinge dating app cost, it is really one of the most affordable dating apps out there, especially when you see all the features and filters it offers to you.
Monthly premium membership on Hinge will cost you only 10 dollars, which is definitely the lowest amount of money for a membership on all dating platforms.
I believe it is really worth paying this much for a Hinge premium account because, as you can see, it provides you with a variety of amazing features, and it can even be a one-time investment because you will definitely meet a great person on here fast.
Unfortunately, you will not be able to explore the world of Hinge preferred before you join on the board of subscribers because there is no Hinge preferred free trial, at least not for now.
However, the Hinge membership cost is really quite small, and even if you end up not liking it, which I highly doubt, you won't be losing too much money.
From time to time, a Hinge discount code can appear, but in general, you shouldn't be waiting for opportunities like this because they appear once in six months, and you can't really rely on it.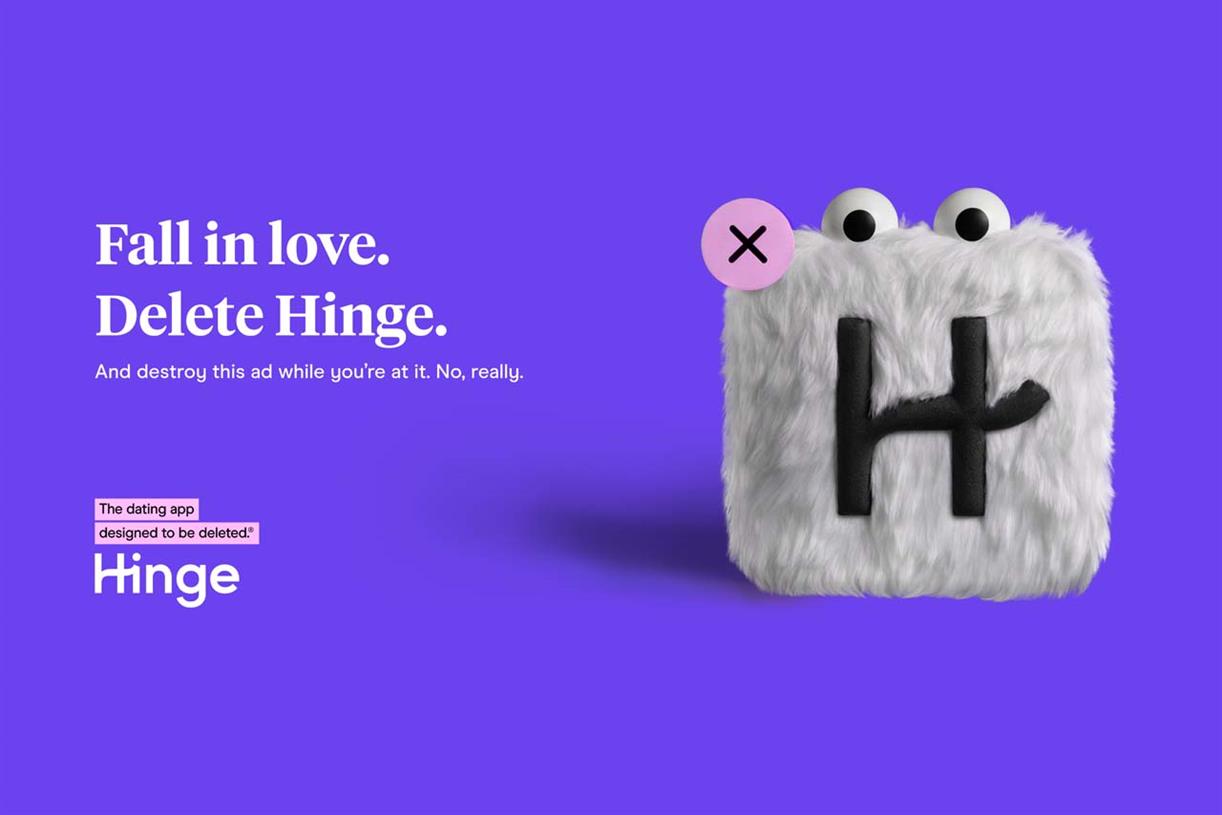 You can read a Hinge review or two, and you will see that barely anyone has regretted purchasing this membership, which I believe is a great sign.
So, Should You Invest In Hinge Premium?
If you are eager to find a long-term partner and you really don't want to waste time on dating apps anymore, I believe the Hinge Preferred membership may be the right solution for you.
With its amazing features and filters, a variety of options, and amazing algorithm, there is no way you will leave the platform empty-handed.
It is a very safe platform that really tries its best to satisfy all of its users, and it keeps on getting better and better, which is something you will rarely come across.
Hinge is also known as the dating app with the highest success rate, and if you get a premium membership, your success rate can be even higher.
Thousands of people have managed to find their true love on this platform, and it seems like this trend will only continue in the future because more and more people are joining the platform every single day.
How much is Hinge worth is definitely more than those 10 dollars that you would need to spend on a monthly basis, so I believe you shouldn't be having second thoughts about it.
Get a free account, explore the platform a little bit, and if you are sure you like it, invest some extra bucks into a premium membership because they will pay you off shortly.