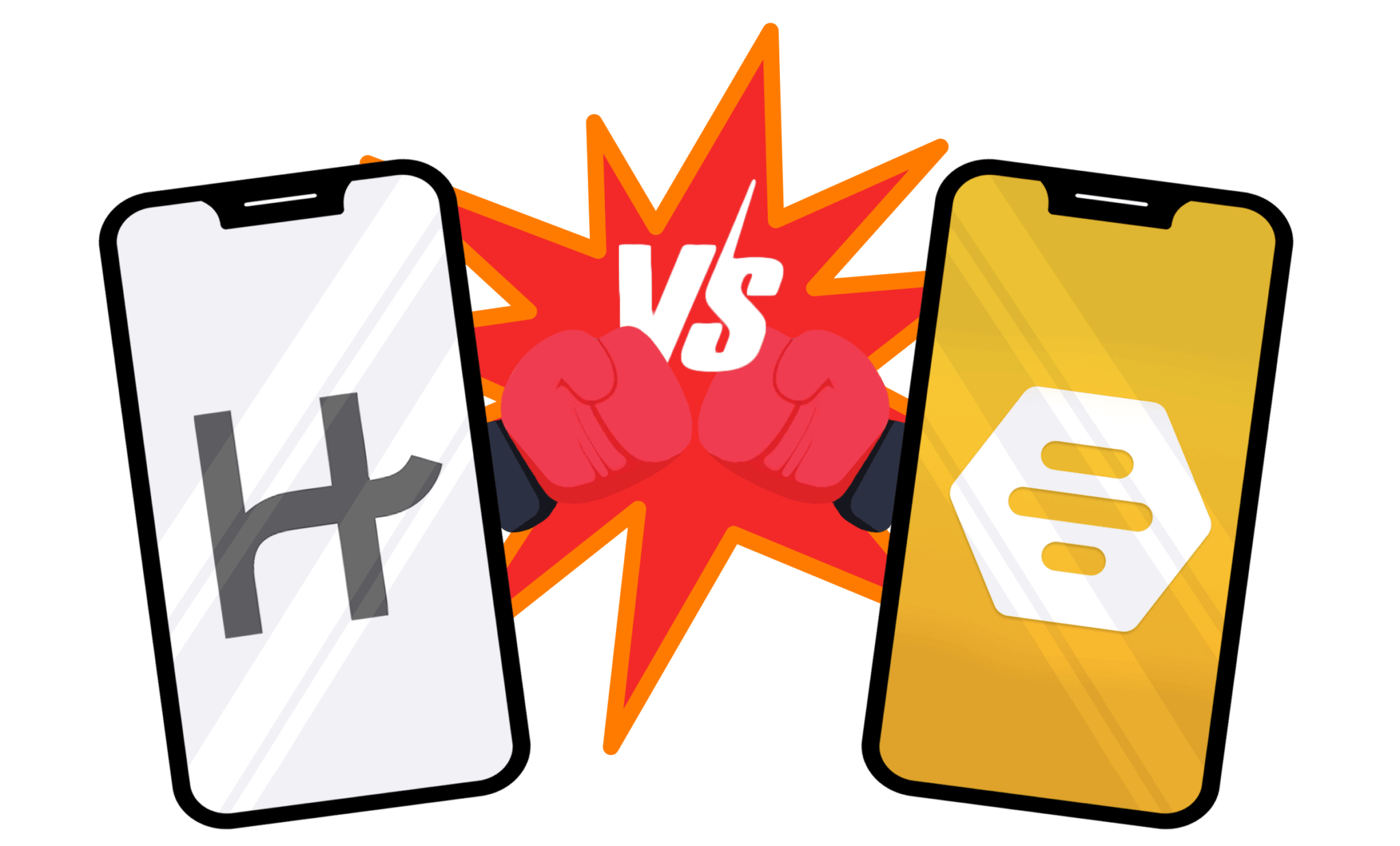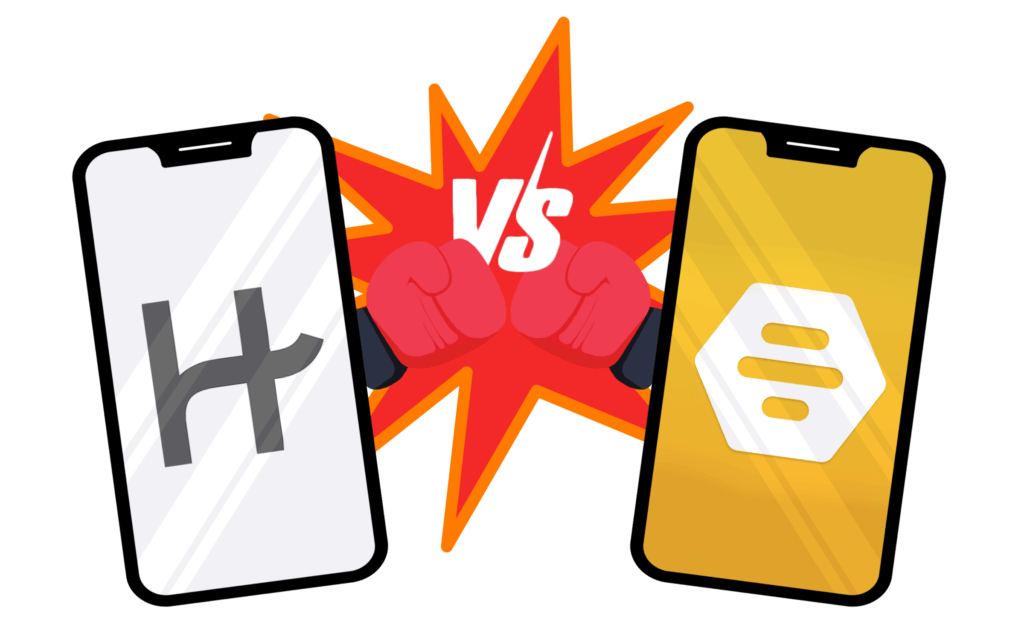 Okay, everyone can agree that being single can be great for a while – you focus on yourself and get to know yourself better.
Now that you are done with that you feel that it is time to look for a person to share all those wonderful things about yourself with.
There are a million dating sites out there, so you may think that it is more trouble than worth to put yourself out there and try to find that special somebody.
The choices are numerous regardless of whether you are looking for a hookup or a serious partner.
OFL Top Recommendations based on 100,000+ Survey

"Serious Relationships"
"Discreet Hookups"
"Best Course for Men"
"Quick Flings"
"Normal Hookups"
"Our Quiz"
I am trying to make it easier for you, so there is a review of two really popular and innovative dating sites.
Stick with me while I compare important features in this Hinge vs Bumble writeup.
Trust me, it will be easier for you to decide which one to use once you have all the necessary information about the demographics, ease of use, some interesting features and even cost.
However, when you decide on one of those two great dating sites, be sure to visit the websites and get even the tiniest information.
In the end, the decision on which to use is completely yours, I just did some research to help you. Finally, you can even decide to use both of them!
Is your dating app giving you the best chance for success?
Make sure to take our online dating site/app quiz to find out.
People who follow our dating site suggestions have on average 2 more dates per month.
Video Version of Hinge vs. Bumble
Audio (podcast) form for those of you on the go
Hinge vs. Bumble quick information overview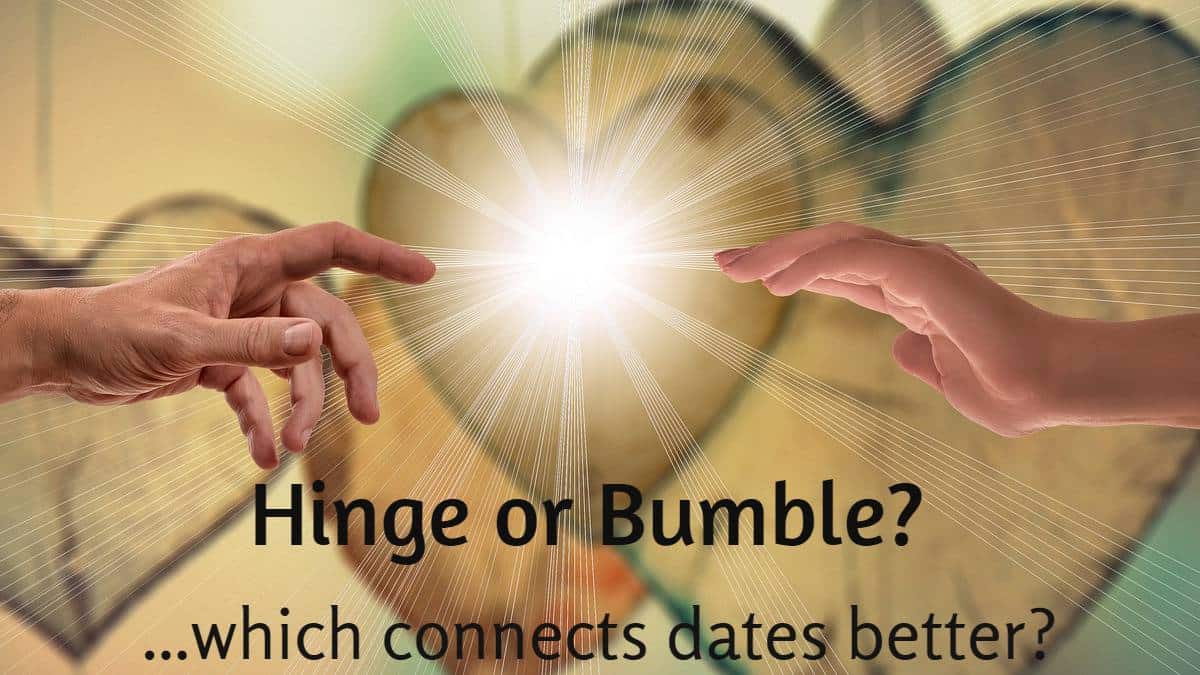 Before I start the in-depth comparison of the two apps, let me give you some introductory information about them.
Bumble has been created by the former member of the Tinder creative team, and it is said to have revolutionized the online dating world.
Why is that?
It is an app created by a woman for a woman. Ladies are feeling empowered as they are the only ones allowed to take the first step.
If you are a proactive lady or a fellow who would like to take a step back from pursuing girls, this is the app for you!
Hinge, after its relaunch, has been mainly focused on connecting Millennials who desire a long-term relationship.
It uses various filters and feedback options to get you the best match.
It goes by the motto "Designed to be deleted" which means they are confident that you will find your perfect match by using Hinge.
Why would you need a dating app after you have found that special someone anyway?
Although the users of all the dating apps fall into three categories -those who want relationships, those who want friendships, and those who want a hookup – Bumble is considered more of a casual relationship dating app, contrary to Hinge.
OFL Top Recommendations based on 100,000+ Survey

"Serious Relationships"
"Discreet Hookups"
"Best Course for Men"
"Quick Flings"
"Normal Hookups"
"Our Quiz"
The number of members between the apps is substantially different with Bumble having almost four times more users than Hinge; however, it seems that they are less active.
The demographic is pretty much the same.
Both apps have almost even number of male vs. female users (almost 50-50) with the age range from 20 to 39 for Bumble and from 23 to 37 for Hinge.
What is specific about Hinge is that there is a high percentage of highly educated people registered on the app.
Signing up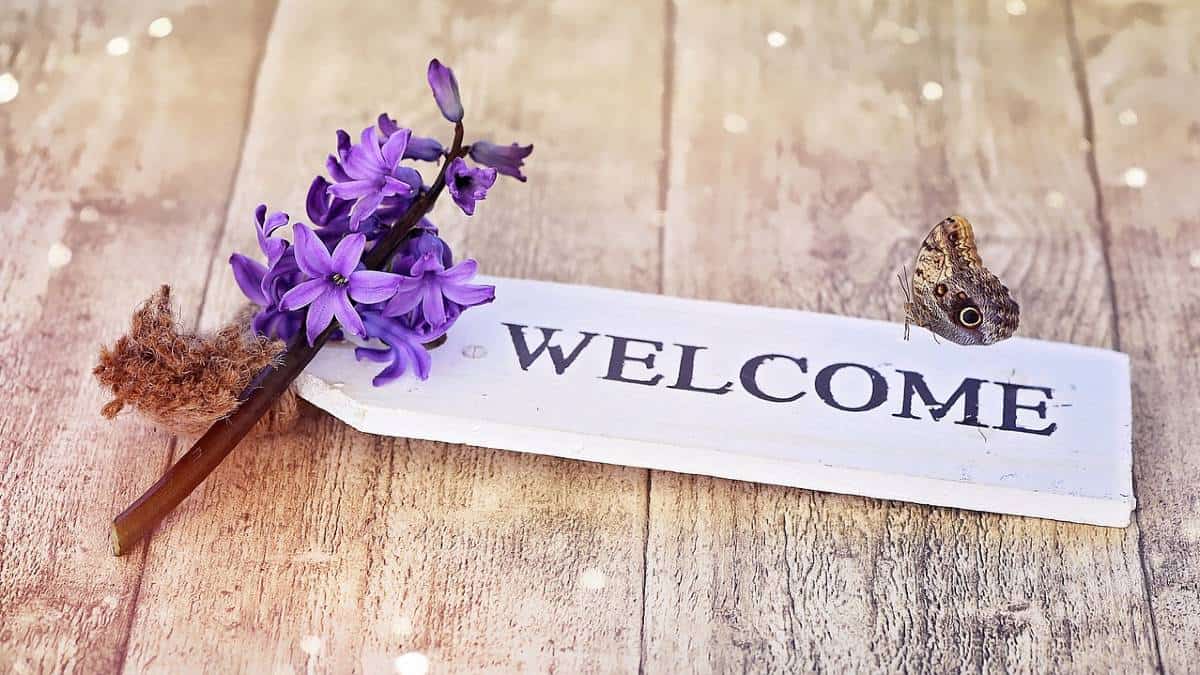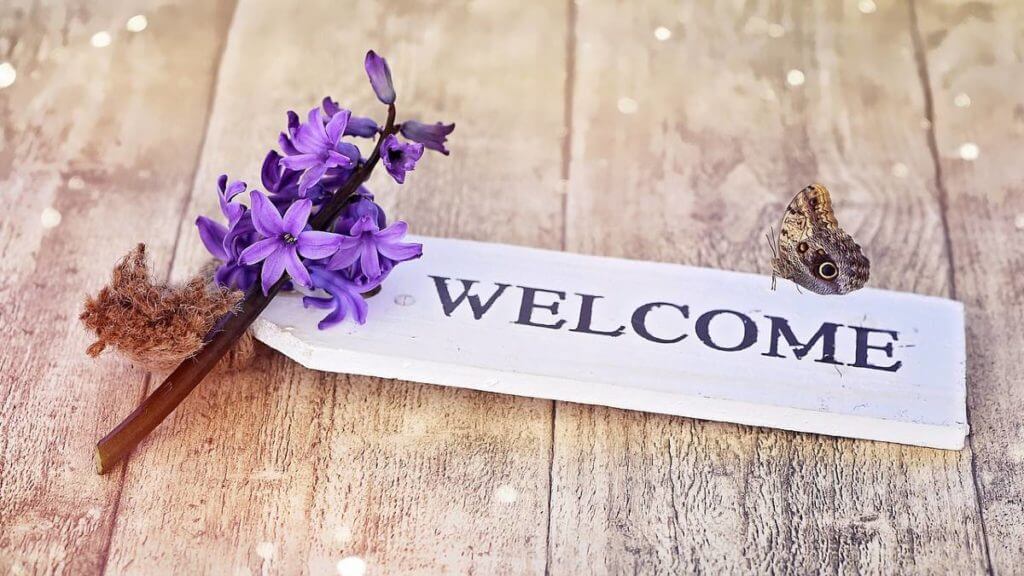 The sign-up process is really easy for both apps, and if it was based on just the simplicity itself, this category would be a tie.
Both apps draw basic information from your Facebook account and require you to upload up to 6 photos, so choose wisely!
Hinge gives you the option to add some more and they are categorized into Vitals (gender, ethnicity, if you want kids…), Virtues (education, religion, occupation…), and Vices (drinking, smoking…). You have the option not to answer.
You are also required to write 3 prompts (up to 150 characters) – they can be favorite quotes, a '2 truths and a lie' (what a conversation starter).
If you cannot think of something from the top of your head, there are over 80 prompts o choose from.
In addition to the required 6 photos, Bumble allows you to connect to your Instagram account. This feature will display 24 of your most recent photos.
You are required to set up only the basic filters such as age, distance and gender + 2 premium filters.
You are then required to fill a 300 word "About me" section, which should be as creative as possible to draw attention.
The winner of the sign-up category:
Bumble – although more generic, it takes less time to set up.
Making Contact and Matching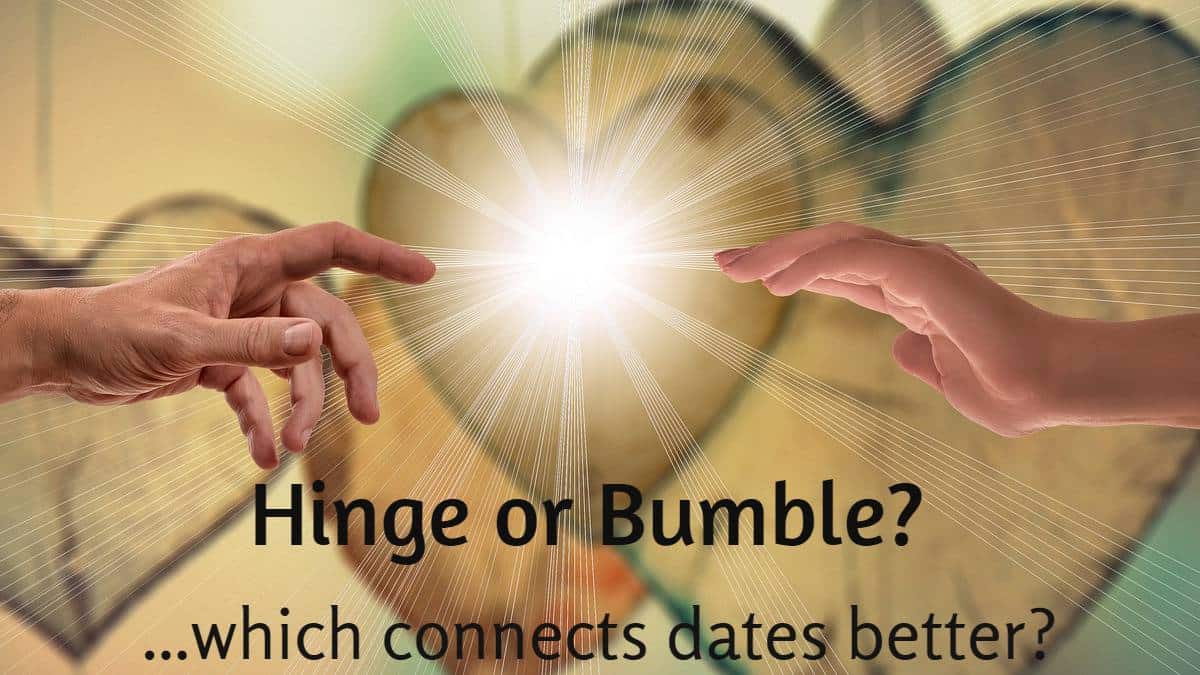 So you have browsed the app and decided to make the first move and show somebody that you like them.
Hinge and Bumble use two completely different ways of matching – Bumble allows you to like or dislike a person's profile much like Tinder, by swiping left or right.
Hinge creators, on the other hand, do not believe in swiping, and they encourage their users to like and comment on each other's photos and prompts.
They also take a more proactive approach by sending you suggestions about possible matches based on your search filters and preferences.
The suggestions are based on the calculations of Hinge's Nobel Prize-winning algorithm.
Additionally, it gives you the 'Most Compatible' match option, which raises your chances of going on a date.
After the initial conversation has been started you can continue to communicate freely without any restrictions.
Bumble, on the other hand, has a more specific and more restrictive chatting policy.
Namely, only female users are allowed to initiate contact.
In addition to that, after a contact has been made, she has24 hours to send you a message, then you have another 24 hours to answer, after that you can chat freely. If any of you misses the first 24-hour window, your match is deleted.
The 24-hour rule applies for platonic, business, and friendship connections as well, however, each of the parties can make the first move.
Winner of Match and Connect category:
Hinge – it has no restrictions and actually encourages people to communicate.
Success rate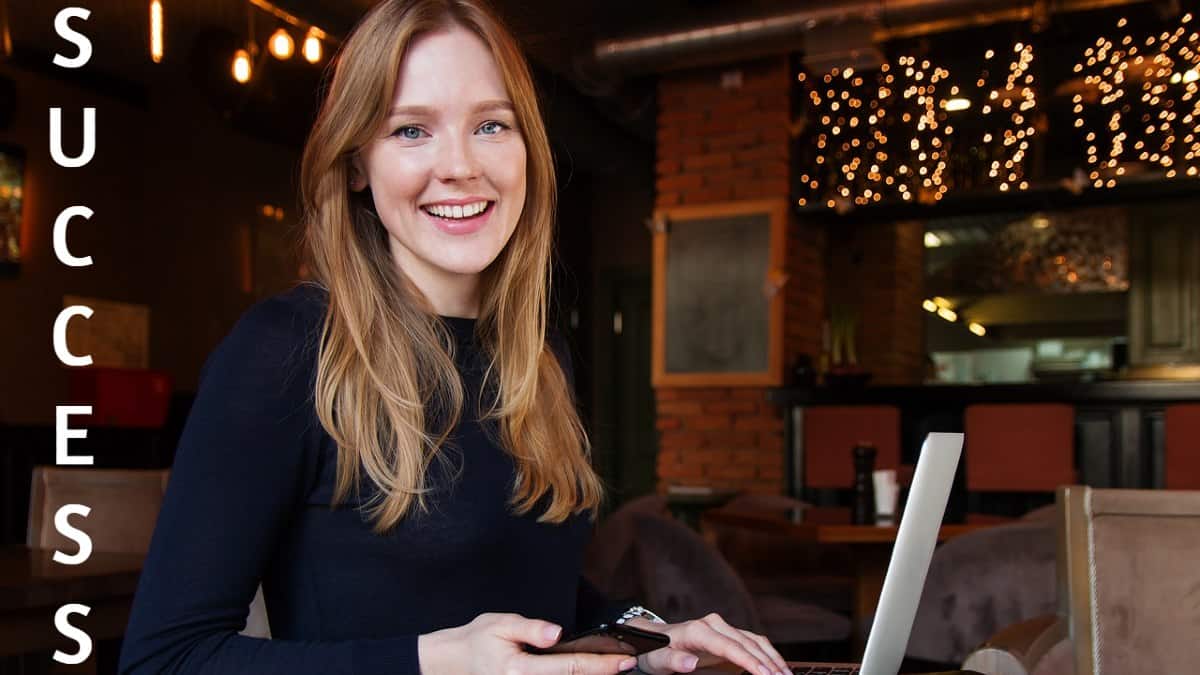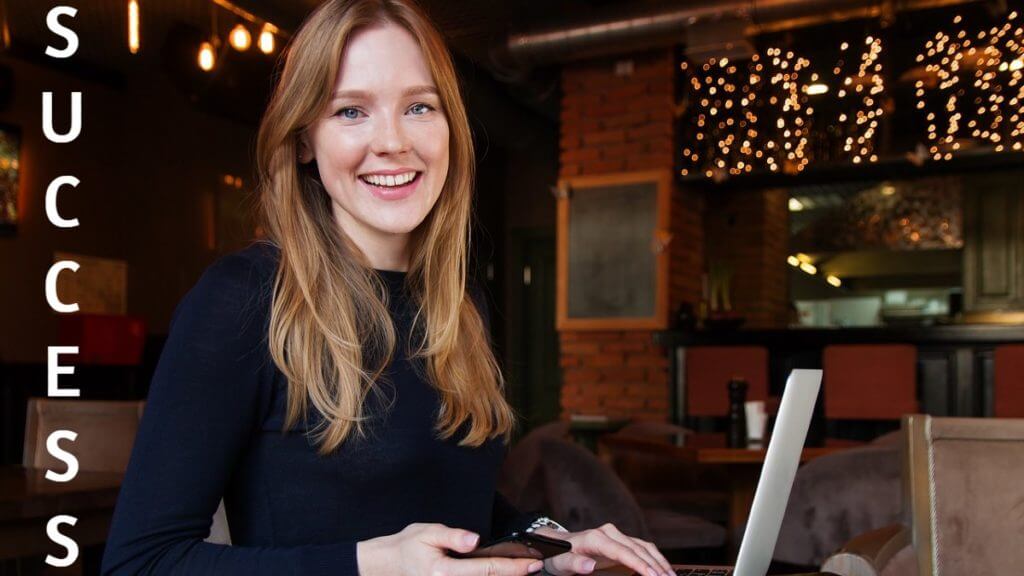 As with any other dating app, the success rate depends on what you actually deem a success.
Do you think it successful if you have a match that results in a date?
Do you think that you have to go on a second date with a match to consider it successful?
Or do you feel like you have been successful in online dating if a relationship bloomed with the app's help?
Statistics show that Bumble has about 80% of matches that result in a date.
Hinge has a 90% success rate in the same category plus 72% of those dates result in a second date.
Due to its larger user base, Bumble results in more dates overall.
The winner in the Success category:
Hinge – although quantitatively fewer, the dates seem to lead to something more.
Cost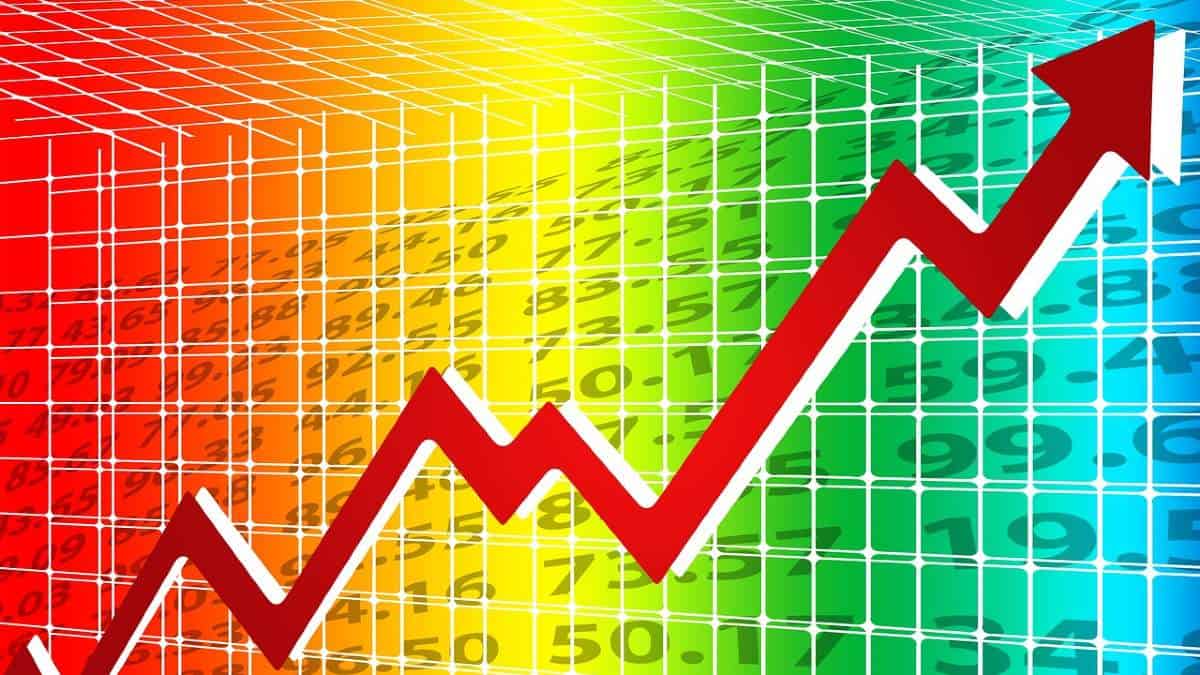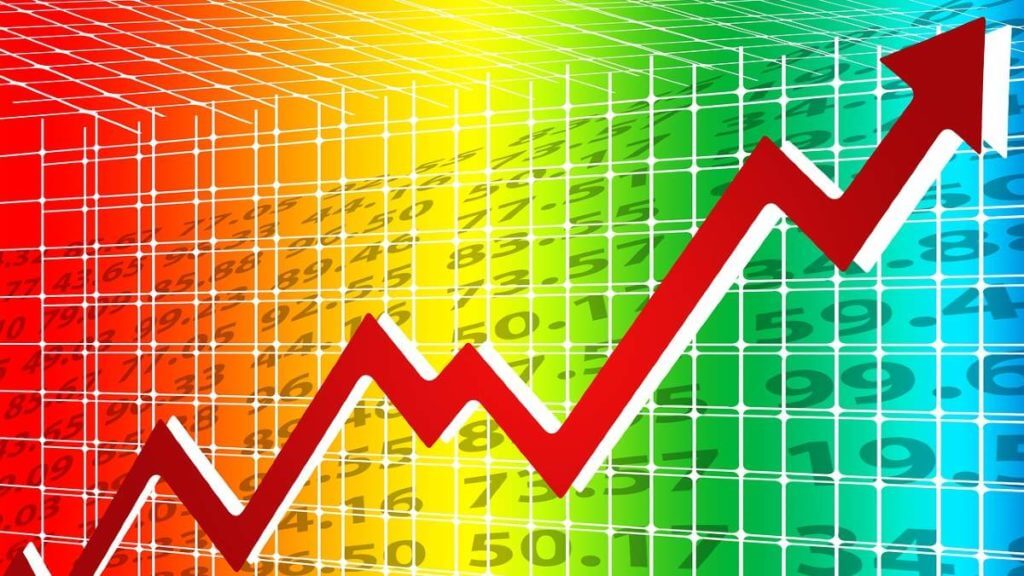 The time has come to consider your online dating expenses. You are sure to know that dating, online or offline comes at a price.
For offline dating, it is possibly dinner and a movie, or a coffee and scone. In any case, you can easily determine how much it will cost you.
With online dating, it is a little bit trickier, there are different membership plans and different offers, so let us compare Bumble and Hinge.
Both Hinge and Bumble are paid dating websites, and they both have different payment plans according to the duration you choose.
They offer membership fee discounts when you choose a longer payment plan, however, there are a few significant differences between them, that are not related only to the service's price.
Bumble Costs
BumbleBoost
8.99$ for a one-week subscription
24.99$ for a one-month subscription
16.66$ for a three-month subscription
13.33$ for a six-month subscription
Bumble has additional payment plans for an in-app coin payment system (1.99$ for a separate coin and down to 1.25$ for a 20-coin bundle deal).
With a BumbleBoost you get to use all the features that the app offers. You can also use a free plan but your experience of the Bumble's possibilities will be limited to only creating your profile, match suggestions, and chat and message service.
Hinge Costs
10.99$ for a one-month membership
6.99$ for a three-month membership
4.99$ for a six-month membership
As opposed to Bumble, Hinge does not offer a one-week. In addition to the paid membership, there is a free plan which allows you to use filters for gender, age, distance, ethnicity, and religion.
It also gives you 10 daily likes to send (if you upload all 6 photos). If you are a new user, you can take advantage of the three-month trial period with full app experience.
Winner in the cost category:
Hinge -their overall price is lower and it has a more complete trial version.
Interesting Features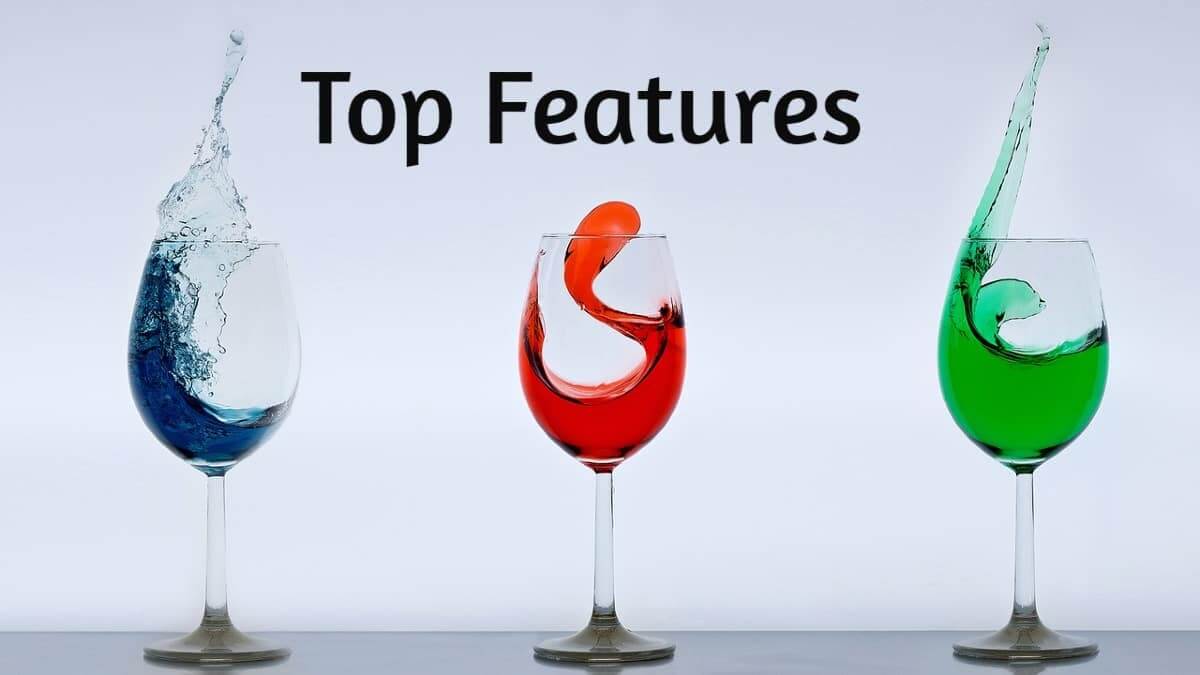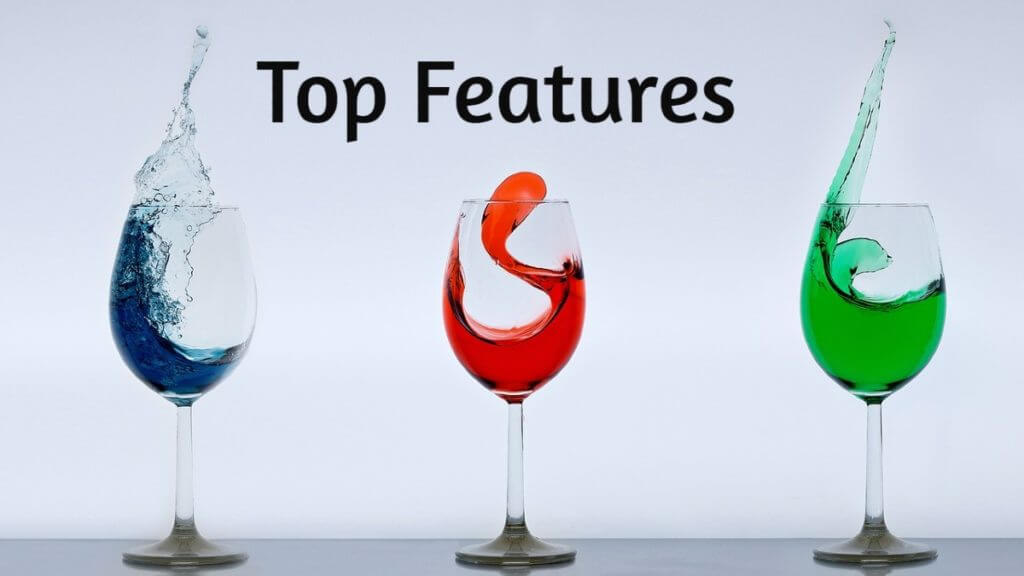 What makes apps differ from each other? They are all essentially a way to meet new people and potentially a relationship. So what do you look for in a dating app?
Understandably, that depends on your personal preferences. However, each app gives offers you different perks in the paid plans.
Hinge, for example, gives you a Most Compatible match feature.
They claim that there is a much bigger chance that you will go out on a date with a person who has been dubbed your 'most compatible' than with others.
Another special feature is that "We Met" category. Essentially, a couple of after you exchange numbers with your match; Hinge will ask you if you went on a date and if you consider it successful.
The feedback is used only to fine-tune the algorithm so that future suggestions may be more to your liking. And, do not worry; the other person will not get the information from the app.
Bumble has other interesting features.
A BumbleBoost allows you three 'Backtracks' a day if you accidentally swiped in the wrong direction. It also gives you
The Beeline– contact users who already like you for a certain match.
The rematch – reconnect with the expired matches.
Busy Bee – extend the 24-hour time limit.
Super Swipe– use Bumble coins to purchase it, and show your match that you are genuinely interested in them.
BumbleHive – meet people IRL on the events thrown by Bumble sponsors.
Two very special features that integrate LinkedIn and Facebook attributes with the Tinder-like swipe are BumbleBFF and BumbleBizz.
Use BumbleBFF to make friends and form platonic relationships, or enlarge your business network with BumbleBizz.
The winner of the special features category is:
Bumble – More interesting features to choose from. (And do not get me started on the adorable bee puns!)
Ease of Use and Design
Are you looking for an easy way to chat up potential dates online? Do you like it when the app's layout is user-friendly?
I agree, there is nothing more frustrating then when you have finally decided to find that special someone, you get online, you set up that great app and then, no matter how tech-savvy you are, you have no idea what to do because the app's layout is confusing!
Oh, how many times have I given up! I maybe even missed a chance to meet my soul mate…
Thankfully, this is not the case with these two apps.
Bumble is really easy to set up, slightly easier than Hinge, since it requires less information.
Browsing through all the potential matches is fairly intuitive in both apps and with Hinge; they do half of the work for you.
The layouts and designs are colorful, modern, and fun. You are sure to have a great time using any of them.
The winner in this category:
Both Hinge and Bumble. So it is a tie. You may use other categories to help you decide as you really do not have to be a pro to use those apps.
And the winner is…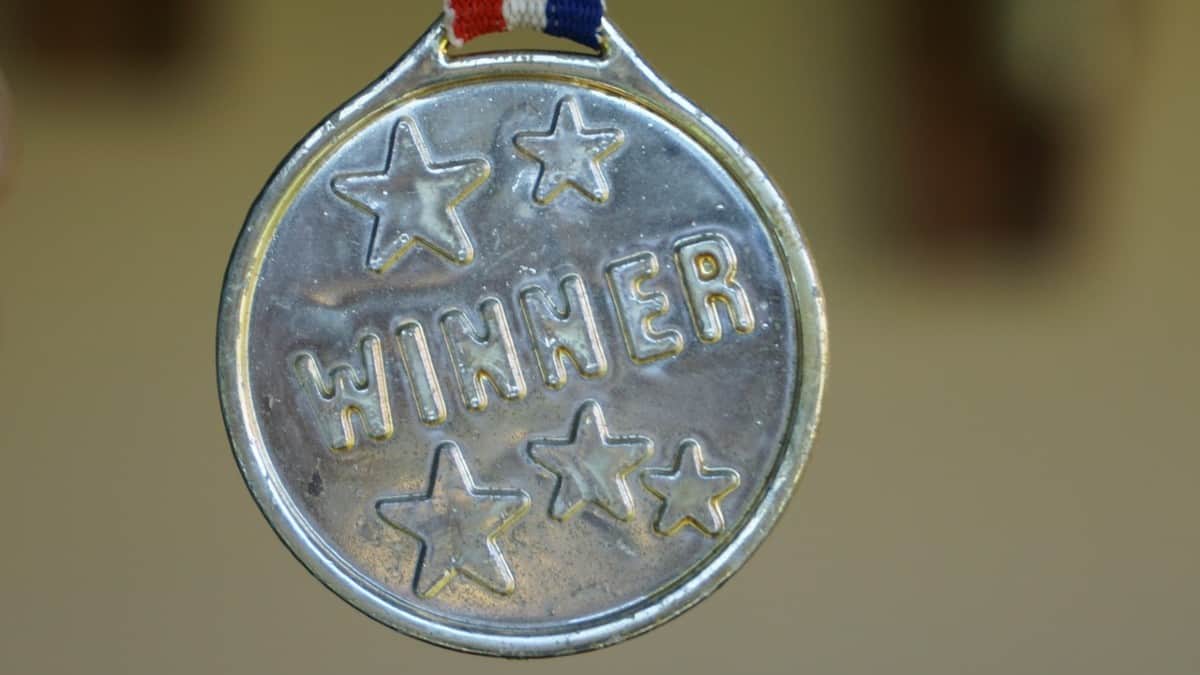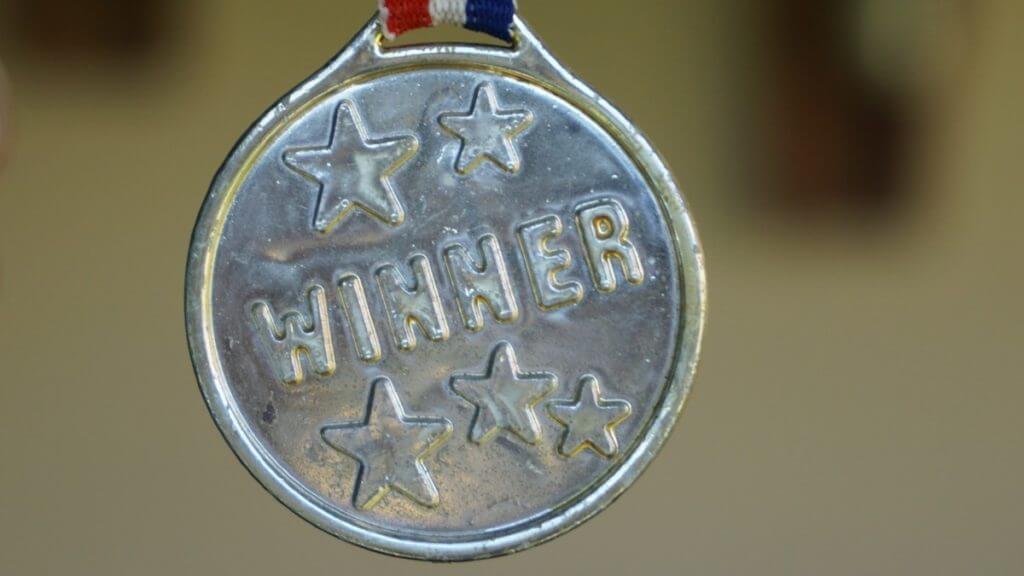 After careful comparison of Hinge and Bumble I have found that both apps have some amazing features. However, I will give Hinge a slight advantage.
Although essentially less versatile then Bumble, it has a higher percentage of successful stories.
Which one you choose is up to you.
Maybe you have decided that you do not want to look for a partner right now and go for Bumble's friendship features.
In any case, I wish you a lot of fun browsing through potential matches and a bunch of amazing dates!