Since it was founded in 2012, the Hinge app went through a huge rebrand – from being a hookup app (like BeNaughty or Ashley Madison) to an online dating app with the goal to match like-minded people (like eHarmony or Tinder).
Its popularity is slowly growing, as people are getting tired of just swiping left and right, without any results, and looking for more deep relationships.
Hinge promotes itself as an app that is made to be deleted, so is becoming a preferred member worth the money?
I've done extensive research on Hinge preferred membership to determine whether the subscription has any benefits of upgrading the account.
Without any further ado, let's dive in and find out:
Is your dating app giving you the best chance for success?
Make sure to take our online dating site/app quiz to find out.
It's a fact that people who follow our dating site suggestions have on average 2 extra dates per month.
Hinge Cost in Video Form
Audio (podcast) form for those of you on the go
How Much Does Hinge Cost?
Hinge has multiple free features, such as liking, browsing, search filters, and messaging, and the app is also free.
However, upgrading an account could be beneficial, especially if you are out of luck meeting like-minded people.
Before we talk about Hinge membership costs, I would like to discuss the benefits of an upgraded account.
What Do You Get With Preferred Membership?
When it comes to Hinge preferred subscription, it doesn't differ much from free subscription, as free members have access to all of the Hinge features, but with certain limitations.
Even though these limitations aren't extensive, they interfere with the matchmaking process, and certain users can benefit from an upgrade.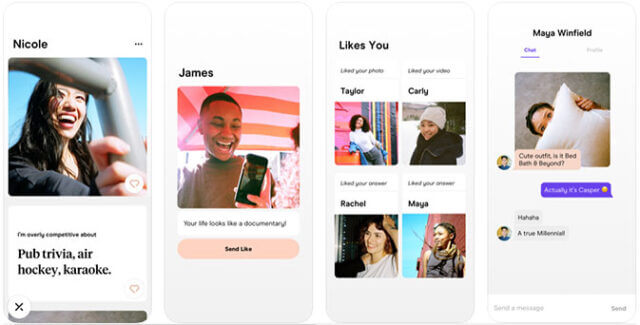 The following features are unlocked with one of the subscriptions:
Free members have only ten Hinge likes per day – considering that Hinge counts millions of daters around the globe, ten likes every day is nothing, and you could be missing out on many potential matches.
With an upgraded account, you get an unlimited number of likes, thus more potential matches and increased chances of meeting "The One."
Besides better chances of meeting someone, you also get the grid view in the "Likes you" tab, so scrolling is more pleasant, as you get to see more Hinge profiles at once, instead of viewing one by one.
This isn't a huge upgrade, but it could promote your online dating experience a bit, so you enjoy the Hinge dating app more.
OFL Top Recommendations based on 100,000+ Survey

"Serious Relationships"
"Discreet Hookups"
"Best Course for Men"
"Quick Flings"
"Normal Hookups"
"Our Quiz"
Only four search filters are available with the free version, which means that the quality of matchmaking is not so high.
However, with an upgraded account, you get advanced preferences and numerous search filters, for example, work, education, and vitals such as family plans and ethnicity.
When more search filters are included, the algorithm works better, which means higher quality matches and, again, better chances of meeting someone, as any of the new search filters can be set as a dealbreaker.
In the Hinge Standouts feed, you can interact with Hinge users by liking their prompts and pictures and sending roses.
Virtual rose can boost the visibility of your profile, promote the chances of chatting with someone, and going on a video date.
Each week, you get one free rose, so you have to be careful about who you will spend it.
You can purchase virtual roses on Hinge shop anytime you want. The price of a rose drops with the quantity, so a bundle of six roses will cost you $19.99, while for three roses, you will have to spend $3.99.
Hinge Preferred Membership Plans
Compared to other dating apps, Hinge membership is quite budget-friendly.
Like others, the price is determined by the membership duration, and the monthly cost for the longest membership plan is the lowest.
So the answer to the question "Is Hinge free" is yes and no.
Even without the membership, you can enjoy the app, but you might have more fun after purchasing it.
Because the app markets itself as to be deleted, one-month membership might be the best option at first and then purchasing a longer one after a test run.
Here are the prices:
One month – $29.99
Three months – $19.99/month
Six months – $14.99/month
The payment is set through the iTunes or Play Store, depending on whether you use iOS or Android Phone.
Once you create a free Hinge account, set up a dating profile, you can select one of the premium plans and desired payment methods.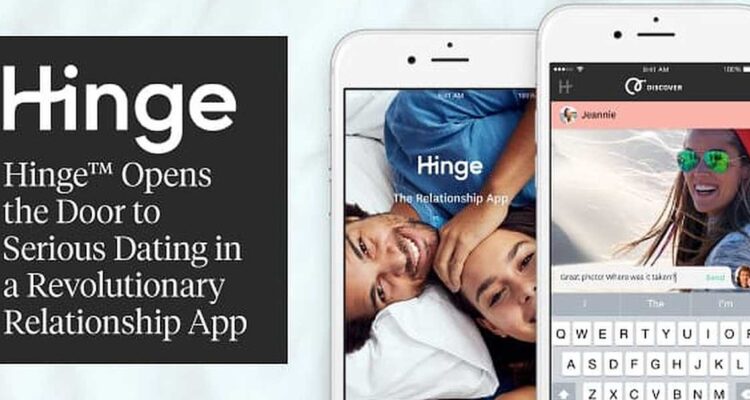 Hinge members can use debit and credit cards, PayPal, or gift card.
Is It Worth Paying for Hinge Preferred Membership?
Sometimes the choice of whether an upgrade is worth it or not is so apparent.
In the world of online dating, there are numerous popular apps like Hinge, and they all market themselves as the "best dating app," guaranteeing many potential matches, virtual dates, and first dates.
Hinge is not an exception – creators like to mention the Hinge interface, unique features, video chats, and Hinge stories as traits that separate it from its competitors, such as eHarmony.
So, if you decide to spend money on the Hinge website, will it increase the number of swipe rights you will receive, or will you only waste money?
The list of pros and cons may help you decide whether investing in Hinge is a good idea.
Joining Hinge is relatively straightforward – there are two possible ways, and doing it via phone is slightly more time-consuming.
Once you provide the mobile number, you will get a verification code and then proceed to profile set up, which consists of uploading six pictures, answering three prompts, and providing information for vitals, virtues, and vices.
Any of the given information can be hidden from other users.
Using Facebook to join Hinge is slightly more convenient, as the app will pull any information it can from it. But you can register on Hinge without Facebook
Even if you decide to join using a mobile number, you can still link social media accounts.
Hinge experts are available only to preferred members, and they will be your guides for online dating.
Experts will share dating and relationship advice with you and help you pick the right Hinge profile picture or provide good Hinge conversation starters.
Hinge Lab, or sometimes called Hinge Research Team, gathers data from all users and finds their perfect match.
Furthermore, they analyze successful stories to understand the success pattern and improve their matchmaking algorithm.
Through the newsletter, you can find out more about the activities of Hinge Lab and decide whether you want to participate in their research. Users get a chance to test small changes and provide valuable feedback.
4. Users have the same goal
In case you are looking to settle down, Hinge might be the best choice, as other users have the same goal in mind.
Unlike Tinder, where ghosting is common and the quality of matches is low, Hinge has perfected its algorithm to make sure that all matches are based on shared interests and goals.
Users are on the same page, which makes online dating less stressful.
5. Easy to meet someone new
Facebook data isn't used only to create your profile but also to match you with like-minded people from your surrounding.
Your friends won't be notified about your Hinge account, but it will use a list of friends to find someone for you.
Like most online dating websites, Hinge doesn't do background checks or screenings of its members.
The verification process consists of entering the verification code sent to the provided phone number.
In case you are signing up through Facebook, this verification step is skipped.
However, Hinge has ways to ensure the safety of its members.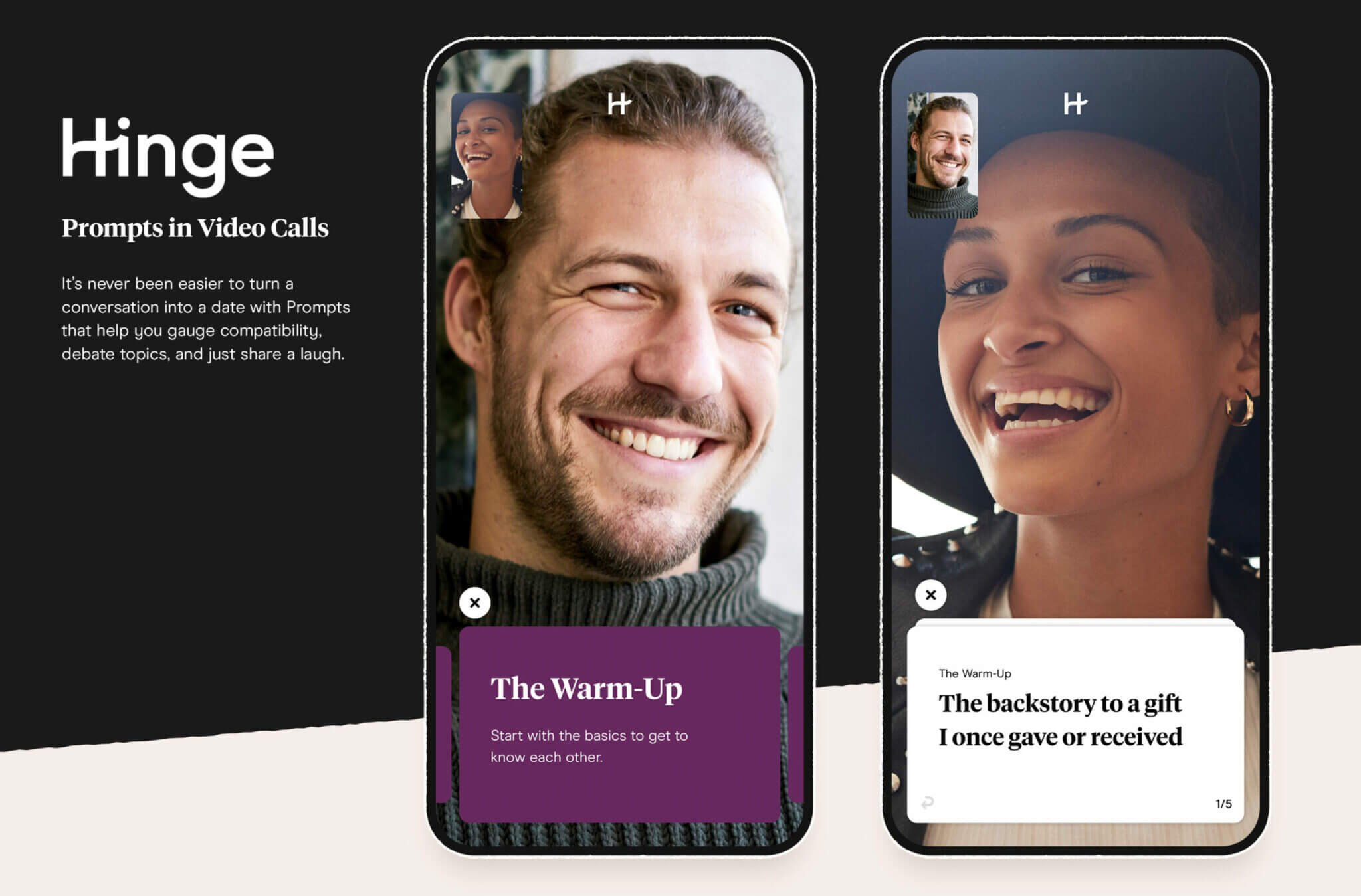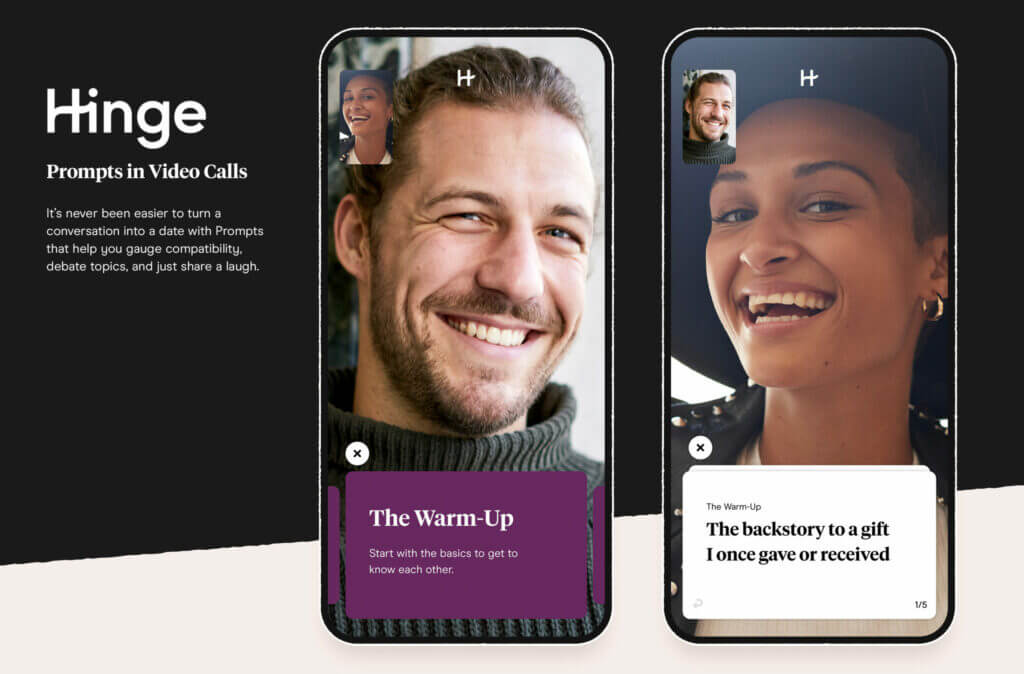 Firstly, every member has to upload six pictures, otherwise swiping and liking are blocked.
Furthermore, it accepts Facebook accounts with over sixty friends.
Their security measures are more than enough for most users, as there weren't any complaints so far.
2. Unmatching is permanent
Once you decide to unmatch with someone, the change is permanent, and you lose the option ever to contact them again.
The same goes for skipping a profile – rejected profiles are forever rejected and won't turn up on your Discover feed in a few months.
While this algorithm is fantastic because it makes sure that you see only new profiles, there is no room for a mistake, so be careful when browsing and swiping.
So far, the only way to access Hinge is through a mobile app.
This is probably because Hinge was made to attract young adults the most, and these generations prefer mobile apps over websites.
While signing up through Facebook is time-saving, users have complained about the way the information is displayed.
Firstly, the app doesn't allow you to choose which Facebook photos you want to add, and it automatically draws the most recent six pictures.
Other information may be displayed in bad too, so signing up via mobile number is recommended as these problems are avoided.
Hinge is one of the best dating apps because of its attitude toward both free and premium members.
While premium membership comes with certain benefits, free users get to enjoy the app just as much.
Whether you are a free or premium member, I wish you the best of luck on your online dating journey, and I hope that this Hinge app review answered all of your questions!