If so far you didn't have any luck finding your ideal partner on Hinge, then it is maybe time to test out their new feature, which could help you get more attention from other daters.
Hinge markets itself as an ideal dating app for people who want to stop online dating and look for serious relationships (like eHarmony or Tinder) rather than hookups (like BeNaughty or Ashley Madison), so all Hinge features are carefully crafted to help you meet your perfect match and create a deeper connection.
OFL Top Recommendations based on 100,000+ Survey

"Serious Relationships"
"Discreet Hookups"
"Best Course for Men"
"Quick Flings"
"Normal Hookups"
"Our Quiz"
Hinge rose is one of their newest features, and its goal is to boost your visibility, thus increasing the chances of meeting someone new.
Continue reading this article if you are wondering:
Is your dating app giving you the best chance for success?
Make sure to take our online dating site/app quiz to find out.
It's a fact that people who follow our dating site suggestions have on average 2 extra dates per month.
Roses are the new Hinge features, and their purpose is to boost the profile's visibility by moving it on top of the queue.
They are a part of the Hinge's Standouts feed.
You can enter this feed by tapping on the star icon.
Each day, you get to scroll through ten profiles you've already interacted with in some way in the Discover feed.
Also, the algorithm will carefully choose people that probably match your taste the most – if you mostly swipe right on blonde girls that like skiing on the Discover page, you will see similar Hinge users on Standouts feed.
Instead of viewing their entire profile, you will see either just one of the pictures or prompt answers.
Since likes won't quite boost your chances of matching with someone, Hinge has introduced roses that work similarly to Tinder's super likes.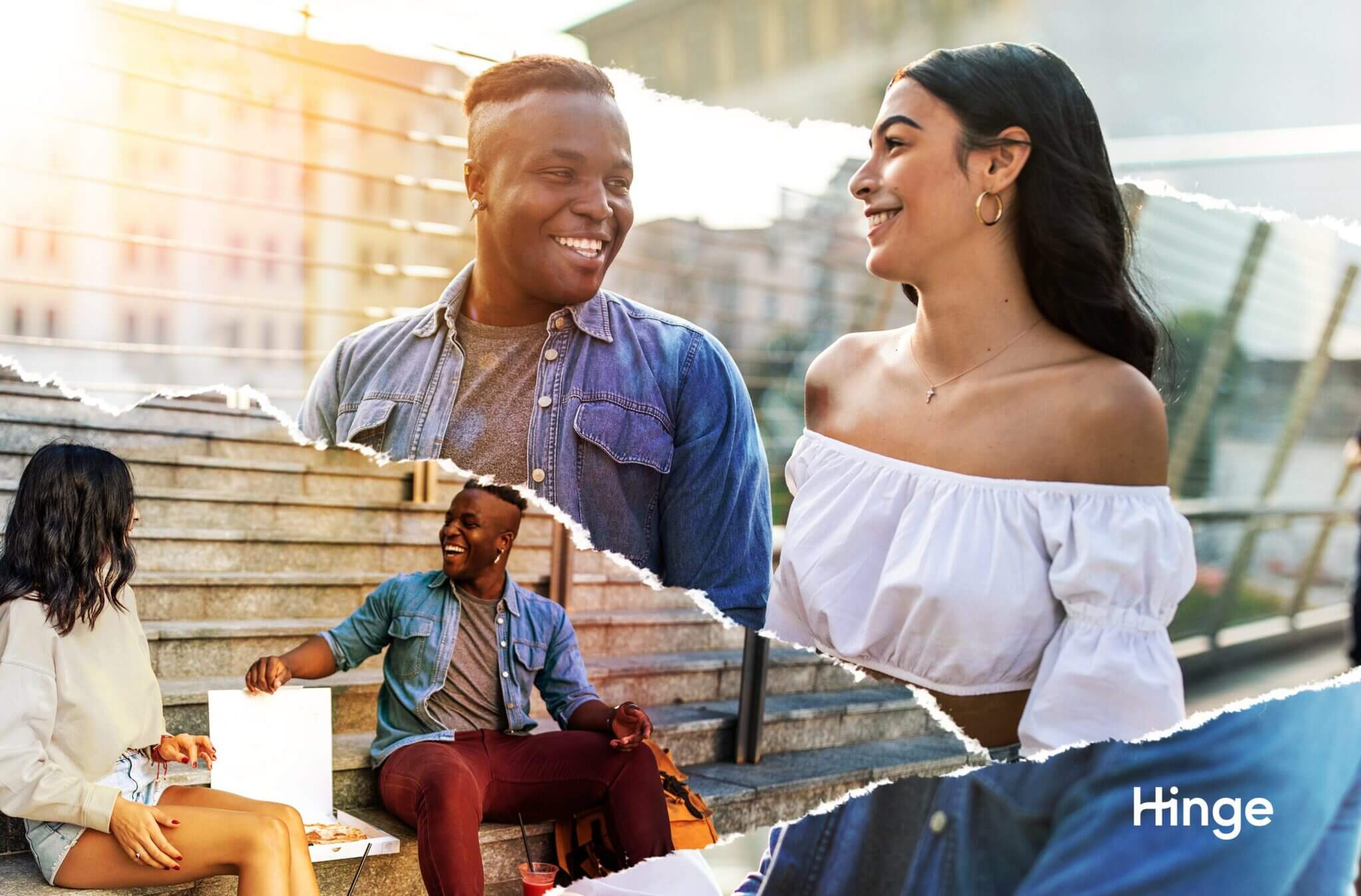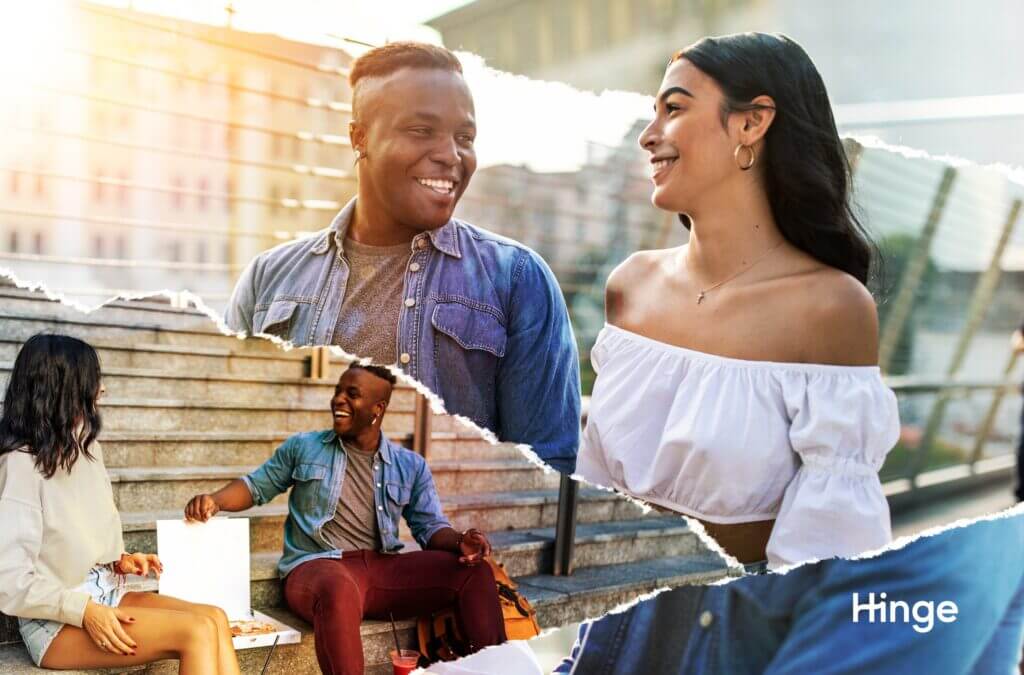 Every day, you get one free rose, so if you like any of the photo prompts or text prompts, all you have to do is tap that rose icon.
After sending, the algorithm works in your favor and moves your profile to the top of the queue for that user.
As said, a number of free daily roses is one, but this doesn't mean that number of roses you can send is limited.
If you want additional roses, you can purchase them in the virtual flower shop.
So, how much do roses on Hinge cost? Here is the price list:
OFL Top Recommendations based on 100,000+ Survey

"Serious Relationships"
"Discreet Hookups"
"Best Course for Men"
"Quick Flings"
"Normal Hookups"
"Our Quiz"
1 rose – $0.99
6 roses – $4.99
12 roses – $7.99
Are Hinge Roses Worth It?
The biggest dilemma for many Hinge users is, are Hinge's new roses worth it, and can they help you on the news feed?
The answer to both of the questions is yes, especially if you are a guy.
Hinge counts millions of users, and each member is scrolling through 40+ profiles every day, which burns them out.
By the time they reach your profile, they may run out of patience and skip it without any real reason; thus, you will miss out on meeting someone new and going on the first date.
Once you send a rose, you will cut the line, as your profile will be "trending."
More users will see it in the first few minutes of scrolling when they are still concentrated on what is in front of them, which will increase the chances of them hitting the Like button.
Also, each user gets only one rose per week – the fact that you decided to spend your one rose on someone sets you apart from the rest that chose to send like or only comment.
How to Send a Rose on Hinge?
Sending a rose on Hinge is a straightforward process – once you find someone worthy of your virtual roses, here is what you should do:
1. Open the Standouts feed by tapping the Star icon.
2. Find the like button on the user's photo or text prompt.
3. Next, add the comment – it is always better to message rose with a comment, as it can serve you as a conversation starter.
4. Now, tap the rose icon.
5. The user will receive a notification, and your profile will be featured on their Likes you feed.
When Is It Best to Send a Rose?
There are no rules for giving roses, and you should do it whenever it feels right.
However, remember to be picky, as the number of roses you have per week is limited to only one.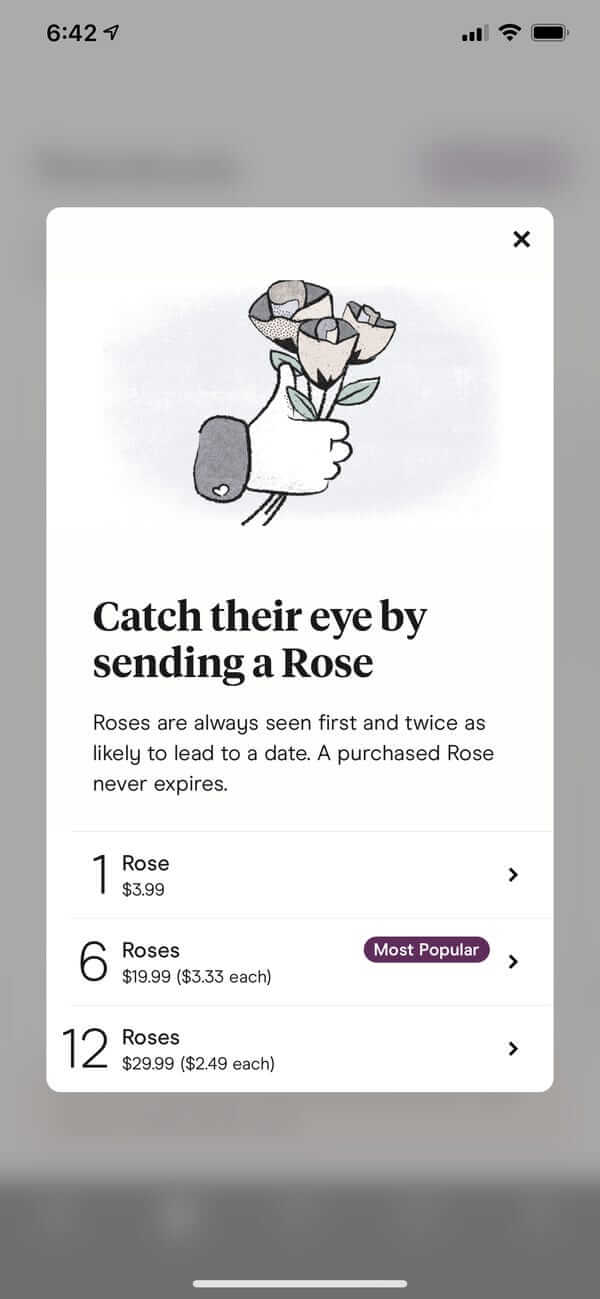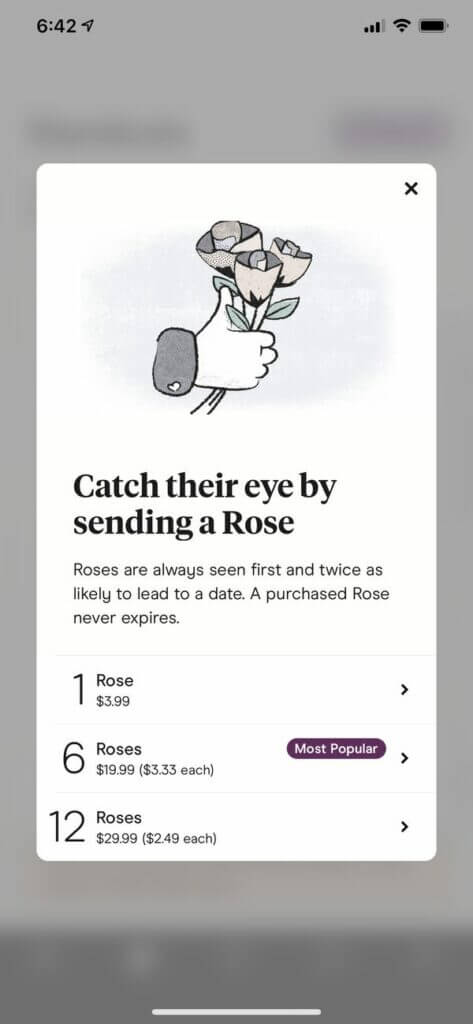 Sure, the shop works 24/7, but if you are carefully using the Hinge send rose feature, it won't be necessary to purchase them frequently.
Scrolling when you are a hangover is probably not an ideal moment to do it… The next day, you may feel differently and regret that you wasted your Hinge rose on someone you don't even like as much.
I would recommend using this feature only when you feel entirely sure about another person and don't want to miss your shot with them.
Yes! Every user can both send and receive virtual roses.
This new feature is great because users feel special once they receive Hinge notifications about the rose.
As the number of Hinge roses per day and week is limited, that notification brings certain excitement.
When you go to Hinge Likes you feed, on top of your queue will be users that shared their roses with you.
So, what is the final verdict on Hinge Standouts and roses?
Even though it isn't original and resembles Tinder's super-like, the new feature is still excellent because it helped many users boost their chances of meeting someone new.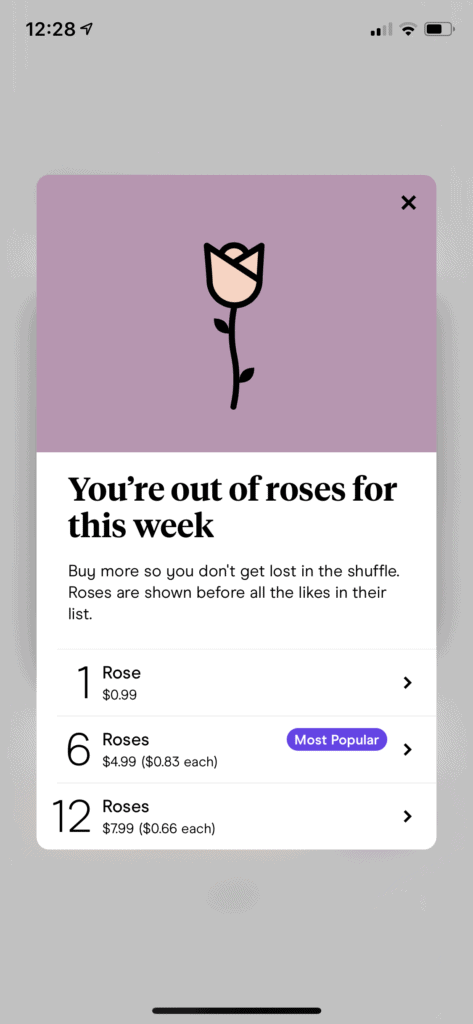 Nobody can guarantee a match, but it will still work in your favor, especially if you are careful about how and who you are spending it.
Don't forget to check out the FAQ below to learn more about Hinge rose meaning, and I wish you the best of luck!