I believe everyone these days has some experience with dating apps, and they have tried out at least one of them and realized how things work in this world.
However, Hinge is an online dating platform that differs from others in many different ways and provides you with a completely unique dating experience.
Their algorithm and software are way different than that of Tinder or Bumble, and you will be able to start your matchmaking process easily right after you fill out your dating profile.
Since it is a bit different than other platforms, Hinge etiquette is unique, and we have decided to help you eliminate habits that may harm your overall Hinge experience and success.
Here you will discover:
Is your dating app giving you the best chance for success?
Make sure to take our online dating site/app quiz to find out.
It's a fact that people who follow our dating site suggestions have on average 2 extra dates per month.
Does Hinge Have Special Rules?
As you already know, Hinge is considered to be one of the best dating apps on the market these days, and when it comes to virtual dating, there is really no better option than this one.
You can meet millions of potential matches that share similar likes and interests, and you don't have to worry too much about icebreakers or special conversation starters.
However, since this is a bit more mature and serious dating app, there is some kind of Hinge etiquette and dating rules you should follow if you want to make sure you will have success with other users.
This dating app has conducted several studies about the behavior and habits of its loyal users, which provide you with amazing Hinge advice and tips that will definitely help you have a better experience on the platform.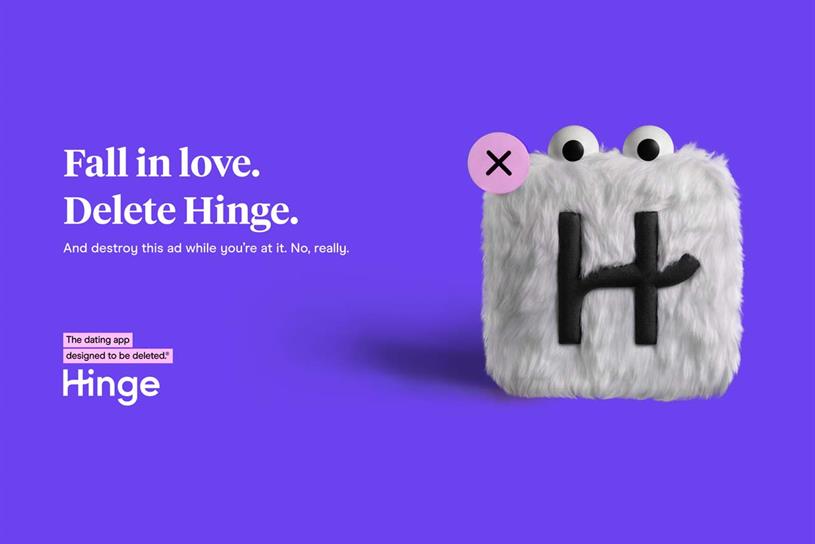 For that reason, we have decided to gather the most important rules you should know when using Hinge and help you navigate through the platform easily.
1. Not Reading Through The Whole Profile
One of the biggest mistakes most online daters make is swiping whoever seems to be hot and never even bothering to read what is said on their profiles.
This is a really bad practice, especially if you are someone who wants to make the first move because if you start asking this person questions that are already answered on their profile, then you will find yourself in trouble.
I believe you also wouldn't feel comfortable if someone started asking you what do you do for a living or what your hobby is if you have already briefly written that on your Hinge profile.
Dating experts claim that the reason why so many people have no luck with dating apps is that they don't bother to look at other people's profiles and just start swiping and sending conversation starters to everyone.
This is a red flag for everyone, and no one wants to bother with Hinge users who are here to meet just about anyone.
Hinge is one of the rare online dating apps that is focused on helping people build serious, long-term relationships (like eHarmony or Tinder), and they want to stay that way.
Their bios are very detailed and the how-to-use Hinge guide is way too simple to use your misinformation as an excuse for not looking through their profile.
OFL Top Recommendations based on 100,000+ Survey

"Serious Relationships"
"Discreet Hookups"
"Best Course for Men"
"Quick Flings"
"Normal Hookups"
"Our Quiz"
For that reason, they encourage everyone to take their time on Hinge, read through profiles, and think twice before they decide to reach out to someone.
Many people use "Sorry, for…" as their opening line, and trust me, this is the worst opening line I have ever heard of.
I don't even get why some people feel like it is ok to reach out to others by telling them, "Sorry to interrupt you," or something similar to that.
If you want to start a conversation, you need to sound confident in yourself, and you should avoid opening lines like these because they will make people back off and reconsider answering your messages.
It leaves a very bad first impression, and one of the best dating tips you will ever hear is to reach out to everyone confidently because it will make your chances of scheduling a date a lot higher.
3. Not Remembering Or Using Their Name
When sending the first hinge message to someone, the best thing you can do is use their name and refer to them with it.
It is very rude to reach out to someone whose name you didn't even bother to remember, and I would sincerely recommend you to make every first message you send to someone start with "Hey Sarah/Martha/Jack."
This will show them that you have paid a lot of attention to their profile and that you have decided to send them a message because you really like them, not because you don't have any other options.
When it is your turn to answer them again, I would still recommend using their real name until the things between the two of you get a bit more comfortable.
4. Avoiding A Lot Of People
Dating life is tough, and although I understand you don't want to mess with just about anyone you have met on Hinge, I believe you should give a chance to plenty of different people, even if they don't seem to be your type.
If you want to make Hinge work for you, then you should definitely show interest in many different people and agree to meet people who may not be that attractive at first.
By swiping right on a plethora of people, you will be able to get to know many different cool guys or girls and even learn a thing or two about Hinge dating from them.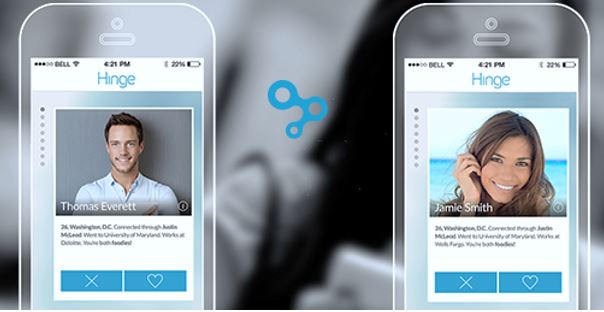 None of these dates need to be successful in a romantic way, but they can provide you with a lot of experience and make things a lot easier when you agree on a first date with your real soulmate.
Don't discriminate against people because of their looks and if you believe someone has an interesting personality, always send them a message.
5. Giving Out Your Number Instantly
Once the other person presses the Hinge match button too, you probably won't wait too much before you send them your phone number, but never do it immediately.
Just like in real life dating, one of the best Hinge dating tips I can give you is to keep them asking for some time and thinking whether there is someone else you are interested in or not.
If you give them out your number instantly, you may come off as a bit desperate person who just wants to find anyone for a hookup (like BeNaughty or Ashley Madison).
It can also be quite dangerous because you really don't know who you are dealing with until some time has already passed, so it is best to keep your number private until you gain trust in this person and make sure something can happen between the two of you.
When to ask for a number on Hinge questions depends from one person to another, but I would say you are safe sharing it or asking for it after two days of talking.
6. Not Going On A Lot Of Dates
Now, you can't really expect to meet a lot of people and find your potential match if you don't go on several dates, just like you wouldn't be able to do it in real life either.
Even though you don't want to go on a new first date every single da yin the week, I would always recommend you to start scheduling dates with several people in the same week and then seeing who seems to be the best match for you and whether you can make it work out or not.
Those who have the most success on Hinge and are able to meet their significant other the fastest are those who are active daters and are willing to meet anyone who seems like a nice person.
This is really the best technique for having success on the Hinge dating app, and you shouldn't feel bad for being the one to send the first message and reach out to people you find to be interesting.
Do you swipe on Hinge may sound like something not too important to people who are looking to meet the one, but in general, it is very important to swipe as many people as you can and get out of your Hinge private mode if you want to have success.
7. Don't Leave Them On Read
If you were asking yourself does Hinge has read receipts, the answer is yes, they do, and it is available for anyone.
You don't have to be a premium member in order to see whether someone has left you on reading or not, and I believe this is a really rude way to show someone you are not interested in them.
I don't approve of ghosting, but if someone is aggressive or way too pushy, then this can be the best solution for both of you.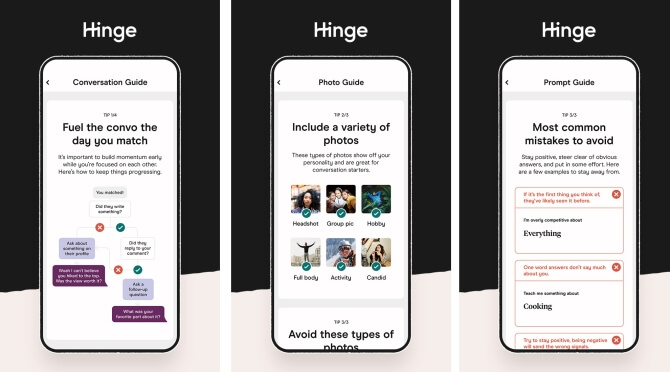 However, if someone is nice, but you are just not that interested in them, explain the situation and end things in a nice way so you don't hurt them.
8. Avoiding Hinge On Sundays
Even though this can sound ridiculous, different Hinge researches have shown that people are the most active on Sundays, so avoiding these days to swipe and reach out to different people can be a pretty bad decision.
It is also the day when people are most unlikely to Hinge unmatch someone or have their Hinge messages disappear, so it is definitely the right option for dating.
If you hide the Hinge profile during the week, then this is the day when you should activate it and make it available for everyone to see, and I am sure you will receive many Hinge notifications if you just try enough and swipe several people to the right.