Hinge dating app managed to gain millions of loyal users in a very short period of time mainly because of its amazing algorithm that connected people with their best matches on the platform.
This algorithm has become sort of a myth, and it is definitely the reason why an app like this managed to become one of the most popular online dating services ever.
If you have thought about creating your Hinge profile and starting to look for your soulmate, then you definitely want to find out everything there is about this amazing feature that made millions of people go crazy.
Some of the things we will help you find out are:
Is your dating app giving you the best chance for success?
Make sure to take our online dating site/app quiz to find out.
It's a fact that people who follow our dating site suggestions have on average 2 extra dates per month.
How Does Most Compatible Work On Hinge?
Even though the Hinge dating app also functions on the principle of swiping your way to the best match, it was clear from the start that their suggested matches are something else.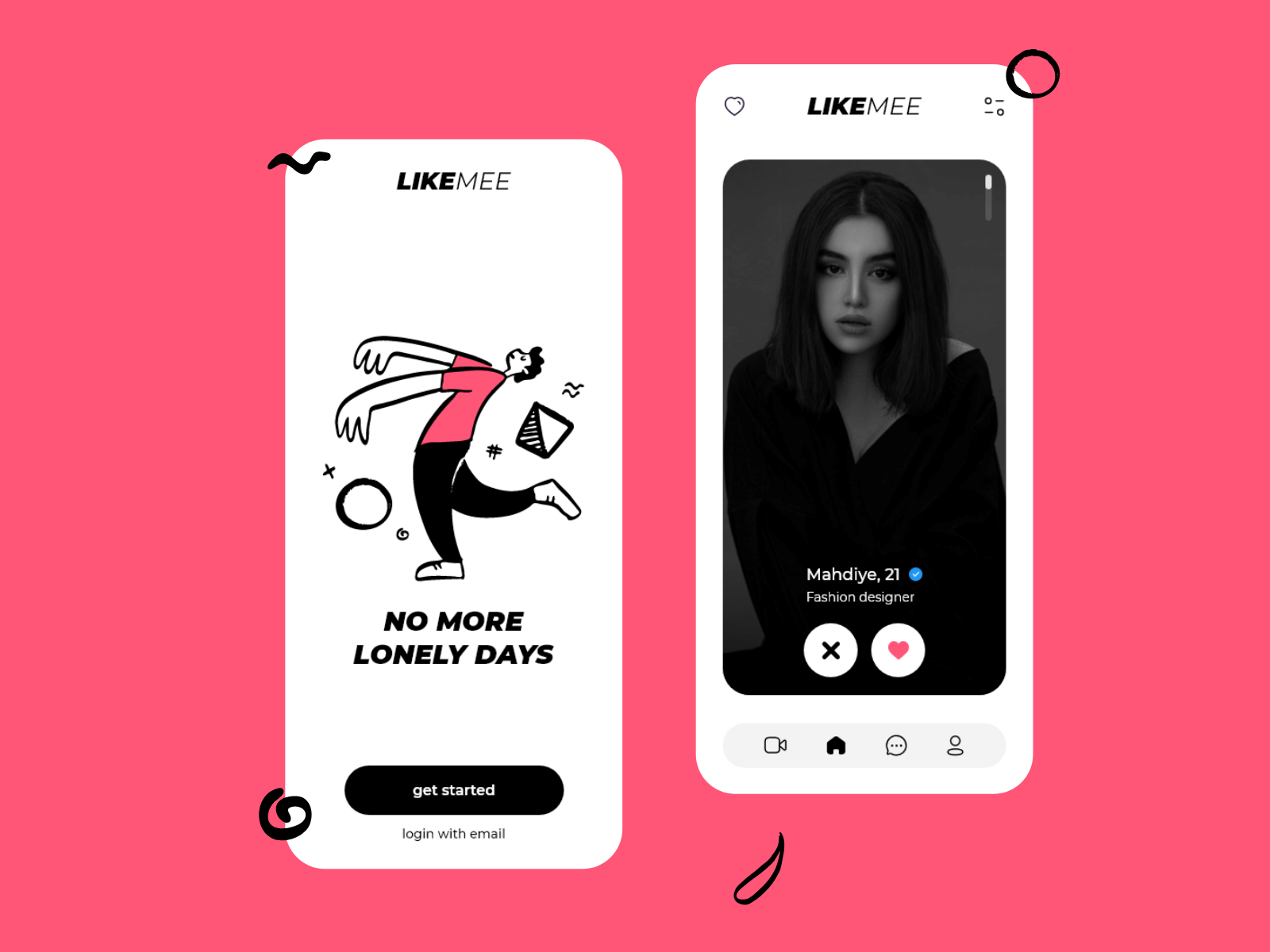 Hinge is able always to provide you with the most compatible match, and hundreds of people claim they were able to find "the one" after they have just swiped the platform a few times.
Since no one could realize what was the secret behind the compatible feature and how does the dating app Hinge manages to outdo itself every single time, media have decided to reach out to those who have created it.
Logan Ury, the director of relationship science at Hinge, and Jean-Marie McGrath who is their director of communications, were always very open to the media and they have decided to share the secret that all the Hinge users wanted to find out.
If you want to find out how Hinge works, it is really not that complicated because the whole algorithm and the platform are based on machine learning which is a common prototype for most apps and dating platforms.
They have decided to combine machine learning and the Gale-Shapley algorithm (that has won the Nobel prize) in order to create an algorithm that will be able to predict your potential matches and connect you with people who will be the most interesting to you.
The crucial theory behind it is that of a stable marriage problem that actually has soothing to do with divorces and cheating, but rather with combinatorics and the matchmaking you can do.
Hinge deeply inspects every single step and click on your dating profile makes and Hinge uses all the information you have ever uploaded to the app in order to create the idea of your perfect match.
It is able to learn and predict your type of person after just a few swipes and likes you have received, so it can lead you to a compatible relationship just 24 hours after you have created your profile.
You always have the highest chances of going on a first date with the most compatible person on your list, and that person is always someone they know you will be interested in.
Unlike Tinder and Bumble, where your recommended matches are completely random, and it can be extremely hard to come up with a great first date, Hinge really does a great job in finding the best and most interesting person for you.
It can sometimes even recommend you a person you would never click on but who turns out to be everything you have ever wanted in a partner.
Some people say that the Hinge algorithm knows their taste even better than themselves, and it really rarely misses because there is a deep science between every single recommendation, like or swipe.
OFL Top Recommendations based on 100,000+ Survey

"Serious Relationships"
"Discreet Hookups"
"Best Course for Men"
"Quick Flings"
"Normal Hookups"
"Our Quiz"
If you don't know it already, Hinge is also the dating app with the highest success rate, with 90% of its users scheduling a first date shortly after they have created their dating profile.
Out of that number, over 70% of them are able to go on second dates too, and it seems like we will have more and more Hinge relationships and even marriages in real life.
The couples compatibility is really precise, and it takes into consideration all of your likes, interests, location, age, education, and even dealbreakers you are able to list on your account.
Some people who decide to connect their Hinge with Facebook account tend to get even better matches because the algorithm can predict every single trait in someone they may like or dislike, which at the end of the day can even be creepy.
Their technology has managed to outdo all the dating apps on the market and make people really go crazy over it.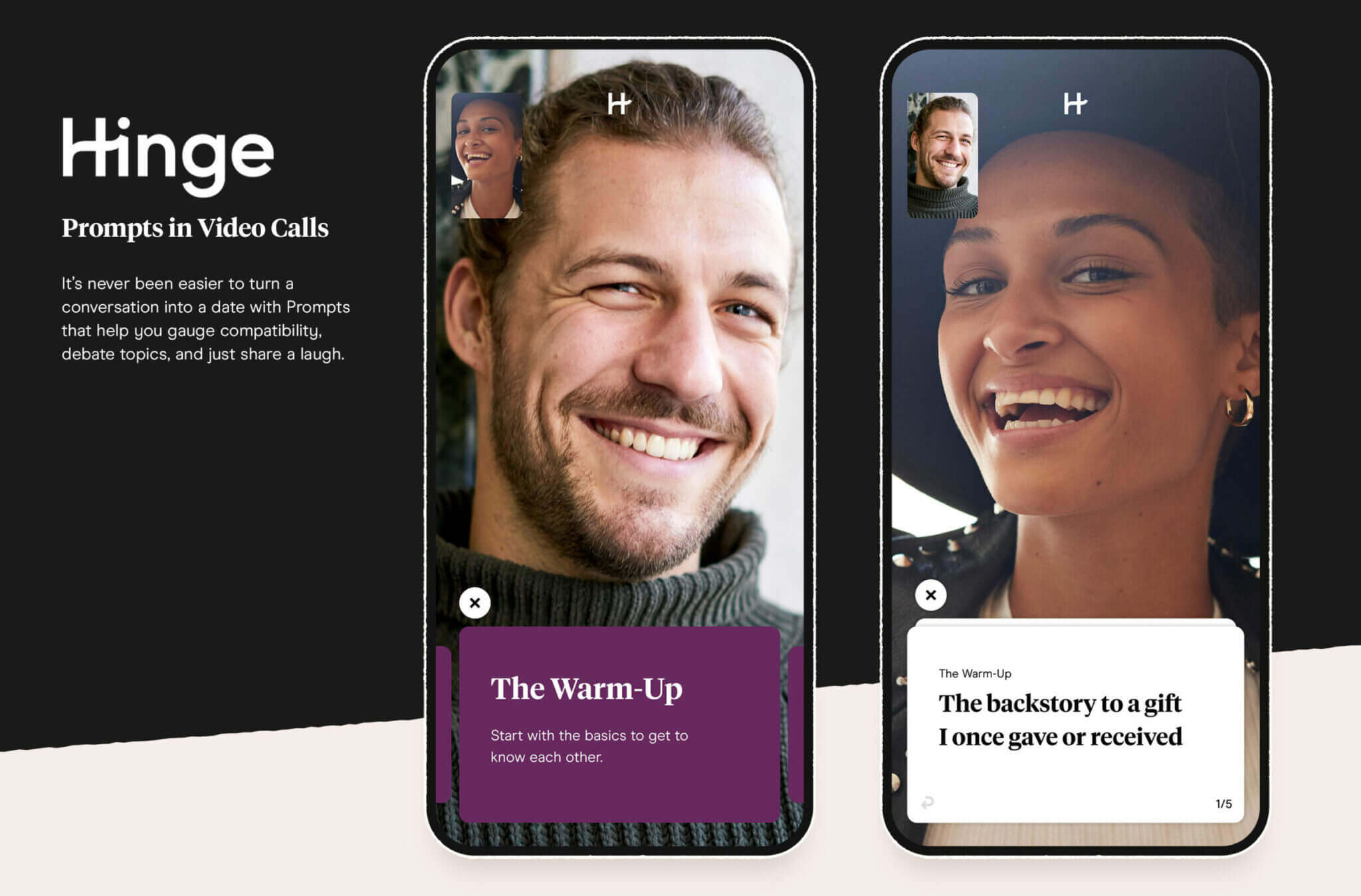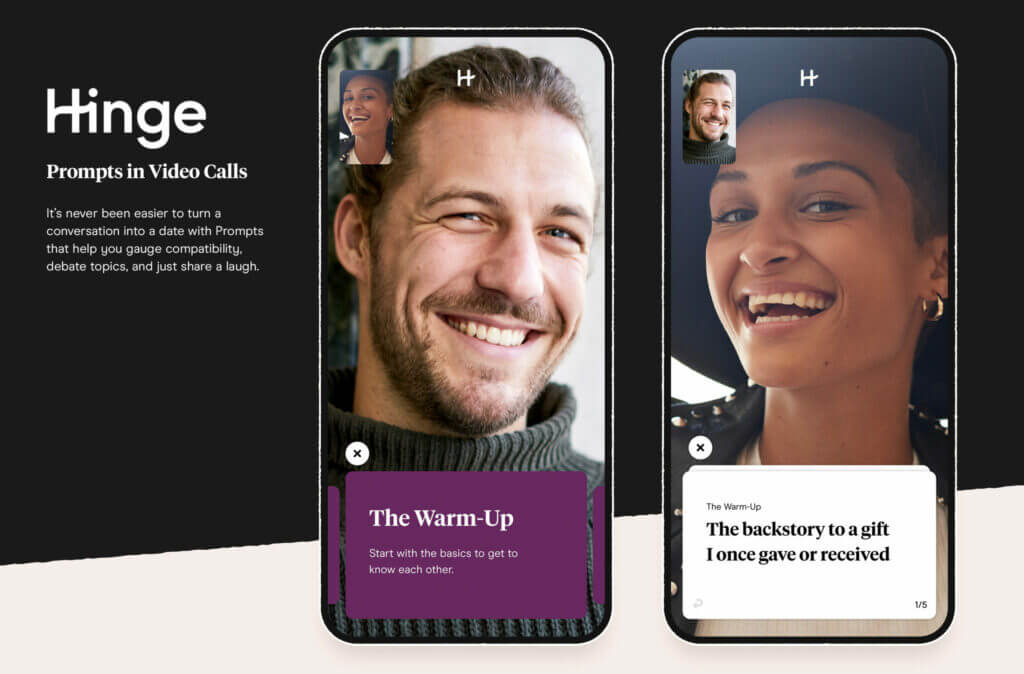 You will receive notifications each time someone who seems to be interesting or compatible pops out, so you don't even have to waste your time by swiping through hundreds and thousands of different people.
How does Hinge matching work is that it not only saves your time and energy but also guides you to the right person and eliminates all the wrong choices from your homepage?
For that reason, you can consider it your dating best friend who wants to save you from one horrible mistake.
CEO Justin McLeod claims that Hinge has managed to exceed even his own expectations and that the future of this dating app seems to be even better with so many new people joining and finding their partners here every day.
How Accurate Is Hinge Most Compatible?
The Hinge's most compatible algorithm rarely misses, and it is able to predict your perfect match with extreme accuracy.
Even if the person Hinge is recommending to you doesn't seem to be your type or fit your idea of that person, you should still give them a try because there was definitely a reason for that recommendation.
Plenty of people have tried and tested out their algorithm in so many different ways, and it seems like no one was able to find a mistake.
Of course, some people who have had the same interests and personalities were maybe not the right and best match, but they still fit their idea of the right person, and they would have probably gone on a date with them if they had met them in real life too.
Even when the choice is not 100% great, it is still a great chance to meet new people and like-minded individuals, which can be pretty hard in big cities like New York or Los Angeles, so people from these cities tend to be the biggest fans of it.
They also have the "We Met" feature that allows all of its users to leave comments, rate matches, and dates, and even track their relationships.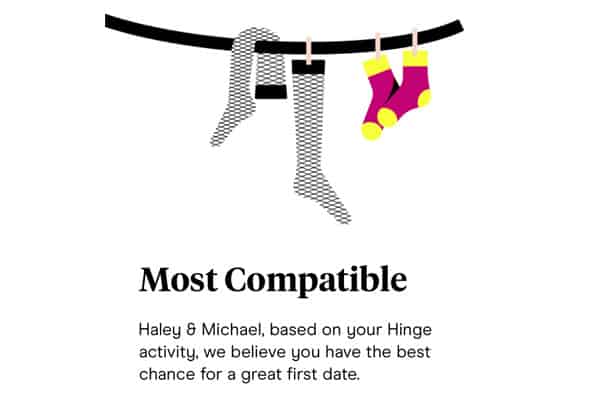 This is also the way they can show Hinge whether they were satisfied with their match or not and how good of a job did the algorithm do for them.
People on here rarely engage in ghosting or ignoring others, and even if everything turns out to be very bad, they will leave reviews and inform Hinge about whatever has happened.
I believe this is also the key to why the app has managed to become and stay that successful because if you listen carefully to the needs and opinions of your customers, you will only be able to improve.
Since the platform plans on incorporating video calls into the app by the end of the year, I believe the success rate and satisfaction of customers will be even better.
They have decided to come up with this feature in order to allow people to meet someone even better before they agree on a real-life date and see whether they really are the person they claim to be in their bios or not.
This feature can be handy whether you are looking for a serious relationship (like eHarmony or Tinder) or just a casual hookup (like BeNaughty or Ashley Madison).
It will also allow people to rate other users and leave comments about them, so the accuracy of the algorithm and how compatible your matches are will be even greater.
This is one of the features that can lead to a drastic improvement, and although Hinge is already extremely successful, I believe this will be the thing that will help it stay on the top of the game for years.
In case you are still not convinced about its accuracy and how amazing its algorithm is, I would always recommend you to give it a try yourself and see where it goes.
I don't know a single person that has left Hinge dissatisfied or disappointed, so I believe you should try it out too.
How Does Hinge Calculate Most Compatible?
As we have already mentioned, the Hinge algorithm takes into consideration several different things and all the information you have ever uploaded to your dating profile.
The most important thing for counting compatibility is your answers to question prompts, and it is best to change your prompts frequently if you want to get the best match.
Another thing you need to be careful with is your likes and interests, and you should never pretend to do or like things you have never even heard about in your life.
It can lead to matching you with people who are pretty much into it too, who will end up disappointed when they realize you have been fooling them the whole time.
Age and location are also very important, and Hinge will always try to connect you with a person that is in a similar age range and living near you.
It looks for the most compatible matches according to these parameters first, and if you don't find any of them interesting enough, then you will be presented with those who are older or younger and even living in different cities around you.
Education and work are also quite important, but if you don't care too much about them, you can always state it on your dating profile and in the search filters.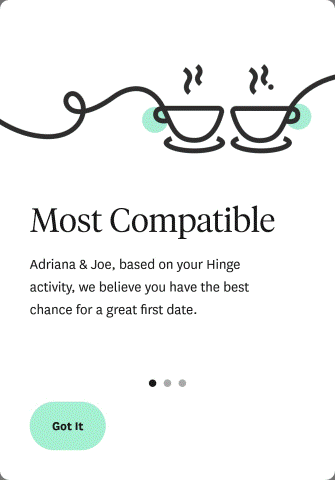 Overall, Hinge will first look for people who have the most matches and most things in common with you, and then it will check out other people who may not fit the idea of your partner perfectly but are still very close to it.
What does compatible mean is that the person you are suggested agrees with you on most of the things and that their interests are almost a complete match, so people who have just one thing in common with you will never be shown as compatible ones.
Websites like Elite Daily have already explored their algorithm in detail and made sure that it is impeccable, so you can really trust us when we say it makes no mistakes.