Hinge is a dating app that gained millions of loyal users in a very short period of time and faced such a drastic rise in popularity they didn't even know how to handle it.
With the number of members rising all the time, they also managed to add quite a lot of new features and upgrade the platform so it would be suitable for everyone.
One thing many people are not sure of when it comes to this dating app is whether do you need Facebook for Hinge or not.
Even though several things are required on Hinge, this is really not one of them, and we will try to solve all of your misunderstandings.
Well, those are some of the things that we aim to clarify in this brief guide along with:
Is your dating app giving you the best chance for success?
Make sure to take our online dating site/app quiz to find out.
It's a fact that people who follow our dating site suggestions have on average 2 extra dates per month.
Should I Use Facebook For Hinge?
The moment Hinge started becoming extremely popular among people; you could hear plenty of different questions and statements regarding this dating app.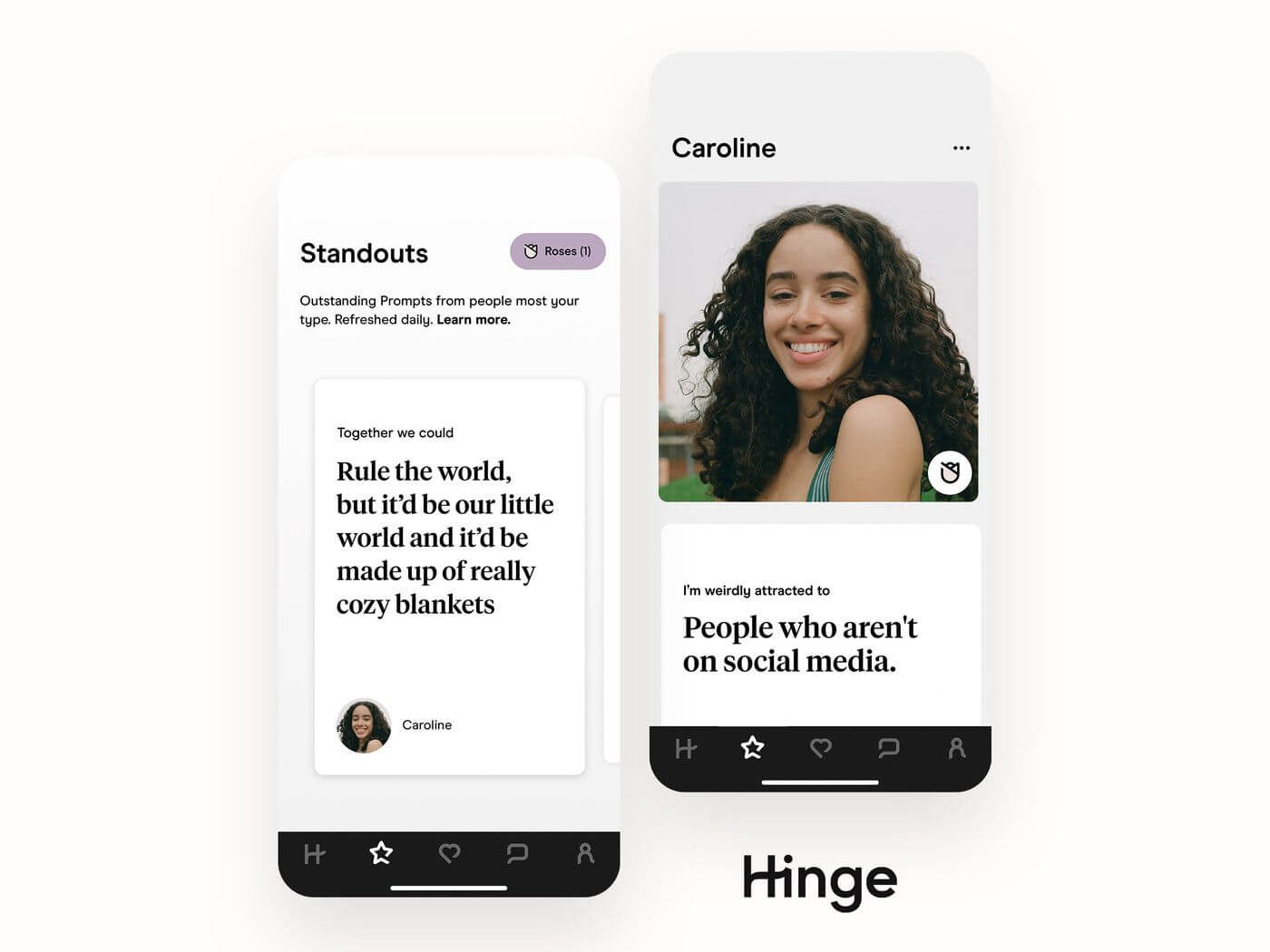 Even though most people had questions regarding the algorithm, features, and connecting, some of them were convinced that you need to have an active Facebook account in order to register on this platform.
Little to no online dating platforms require such things, so it was really strange to even think that Hinge would make you log into your dating profile through Facebook.
However, this was the truth, and this was a practice that was done in the beginning, when Hinge was still starting off on the dating market.
In order to maintain the safety of Hinge users and get as much information as they can about them, Hinge required them to log in through Facebook and transfer all of that information to their Hinge account.
This is really not a bad idea, but even though its goal was to protect everyone with a Hinge profile, it was still quite suspicious why they would need you to log in with your personal Facebook account in order to manage that.
However, when the number of users started rising, and they realized that Hinge had the potential to become one of the most popular dating sites out there, they gave up on this policy and decided to allow everyone to join.
Nowadays, you can still choose whether you want to join the platform through Facebook or not, but you are not required to do it in order to create an account.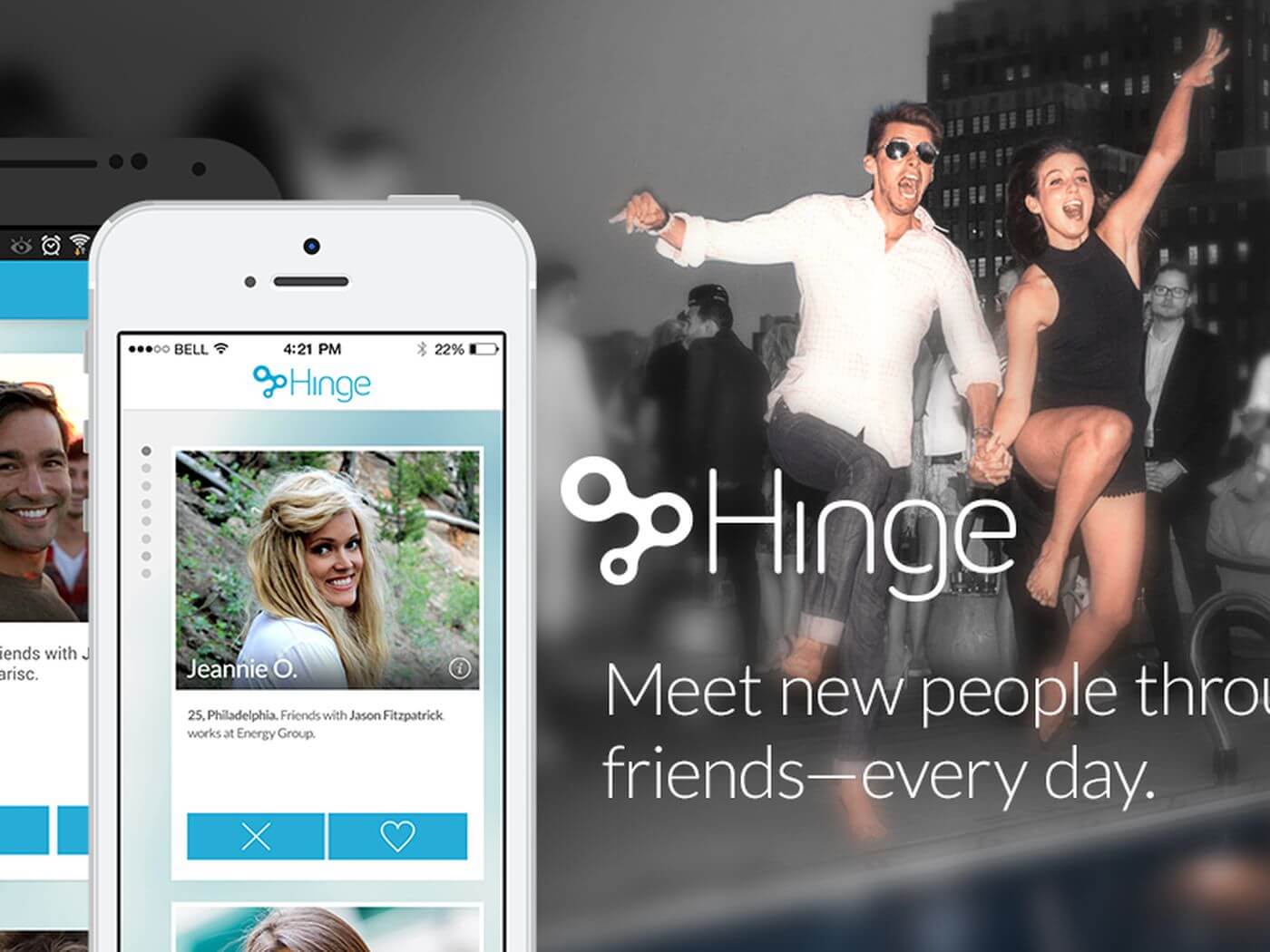 Hinge is still a very safe dating service because they have come up with other ways to control their users and inspect new profiles on the platform.
Dating apps like Tinder and Bumble also had this sort of requirement in the beginning, and even OkCupid back in the day didn't allow anyone without a Facebook account to join, so this was a very common practice.
Why Would I Register On Hinge With Facebook?
Even though it is not a must, many people still decide to join Hinge through their Facebook account, and while it may sound completely illogical to you, it is, in fact, not a bad option.
The dating app Hinge is known for having an amazing algorithm that will connect you with the most compatible people, but only if you upload enough information about yourself.
OFL Top Recommendations based on 100,000+ Survey

"Serious Relationships"
"Discreet Hookups"
"Best Course for Men"
"Quick Flings"
"Normal Hookups"
"Our Quiz"
Since many people are way too lazy to do it and don't want to waste time filling out question prompts and talking about their likes and interests, they decide to register through their Facebook profile and just transfer all the information from it to Hinge.
This way, Hinge uses all your information about likes pages, friends of friends, posts, and comments and makes them a part of their matchmaking algorithm.
Even though you will still need to upload some more information about yourself, 90% of your work will be done with just one click on the "Facebook login" button.
Since this is a relationship app made for serious people, it really requires its users to upload so much information you may even find to be irrelevant at the end of the day.
This way, the users profile will be updated with the latest information, and it will be informative enough for everyone on the platform, and they will save so much time they would otherwise have spent answering questions.
It will also show you the most compatible matches who know your friends or are friends of your friends, which can lead to safe hookups (like BeNaughty or Ashley Madison) or first dates (like Tinder or eHarmony) and help you stay protected from weird strangers.
When someone knows some of your friends in real life, you can always ask them what kind of person they are, and whether they think it would be safe to hang out with them or not, so you can really stay safe and even be picky with potential matches.
CEO Justin Mcleod says that he believed this was a great business politics for a dating app, but since users weren't really satisfied with it, they decided to follow their words and remove it.
Hinge works similar to a social network, and Match group is doing everything they can to modernize it even more, so I would highly encourage you to do this sort of Hinge login or signup if you feel too lazy to fill out all of their required questions.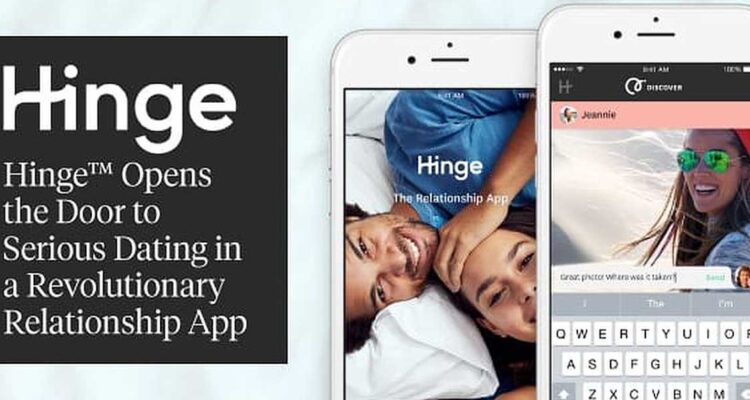 Can you use Hinge without Facebook? Well, of course you can, but if you are someone who really wants to avoid a long registration process, then I believe you won't lose anything by connecting it.
Your mutual friends will be able to see your profile on Hinge, but it will probably appear only once in a month or two unless you seem to be the most compatible option for them, which can be quite a funny situation.
There will be no notifications sent to your Facebook account, and no one on this platform will see the "Hello, I joined Hinge" post on your profile, so you don't have to be scared about your Facebook friends finding out you are on the hunt for a soulmate.
Your Hinge connections also won't have access to your Facebook account, and they will not be able to track you down on this social media, so you don't have to worry about that either.
What Are Other Ways To Register On Hinge?
As you know now, you can register on Hinge without Facebook or any other social media account and just upload the information, pictures, and things you want to share with other people.
If you want to start from scratch, the registration process is quite easy, like that on Tinder and Bumble, and you will be able to register by uploading all of your information by yourself and choosing what you want to share with other Hinge users.
However, if you want to prove that you are a real person and not a random fake profile or scammer, you can always choose to register and verify your profile with your phone number.
Since Hinge prides itself on its privacy and safety politics, everyone who wants to prove they are the real ones will be able to register and then verify their accounts through their mobile phone.
This works both for free members and those with a Hinge preferred membership because their goal is for everyone to stay safe and sound while swiping on their website.
It is a pretty simple process, and all you will have to do is type in the verification code you will get sent to your mobile number and click on the few more boxes in order to prove that you are not a robot.
This will protect you from many things because in case you experience a Hinge login error, or you get banned or shadowbanned for some unknown reason, customer support will do everything to solve that problem for their verified users.
You will be able to show that you are a real person who is here for long-term relationships and not fooling other people, and it can help you immensely if you find yourself in an uncomfortable situation on this platform.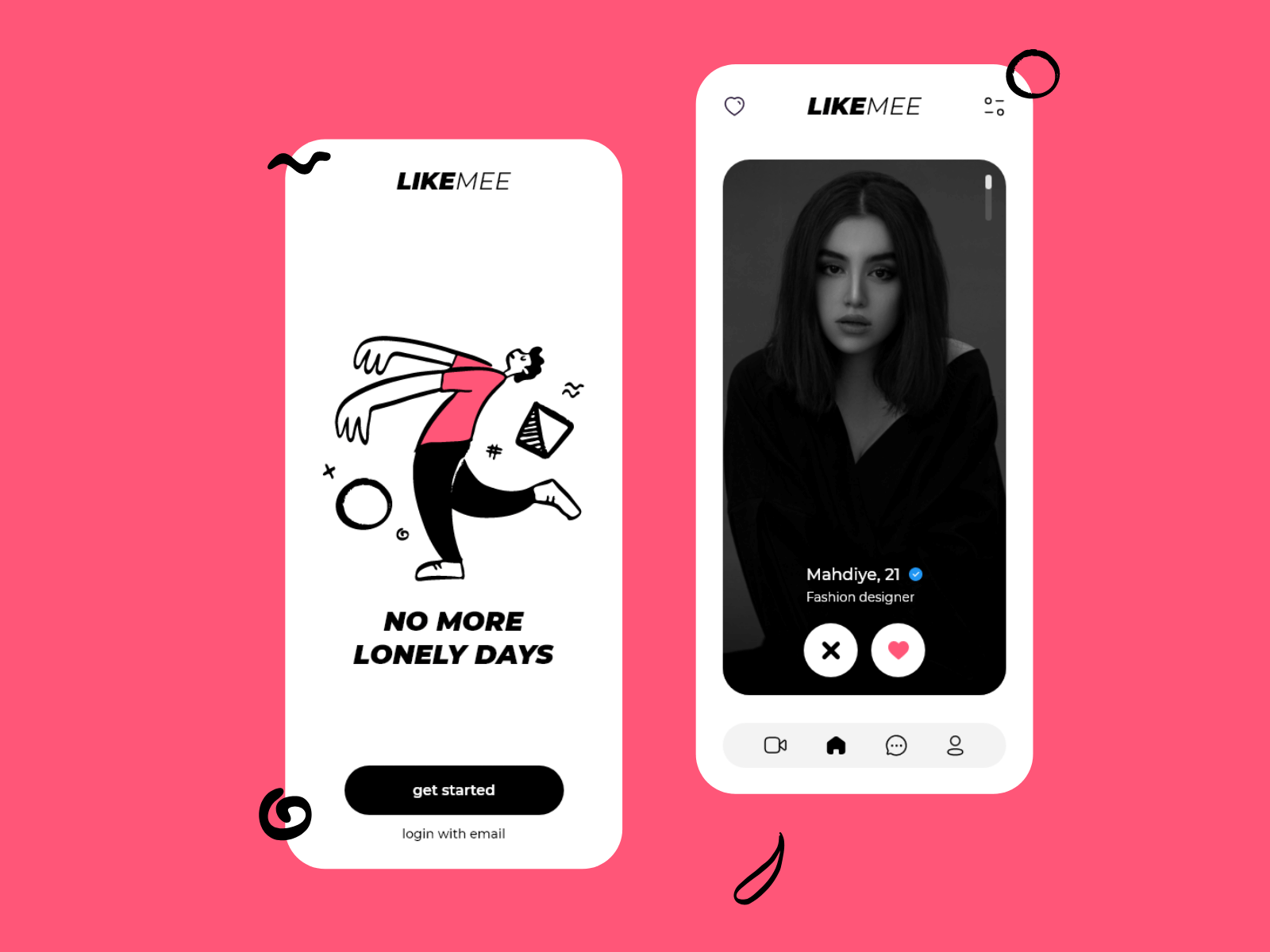 I would always advise people to secure and verify their account with whatever the option is because you never know what can happen and whether someone can hack into your account or not, so you want to make sure you stay away from uncomfortable and potentially dangerous situations at all times.
Even though Hinge is still very safe, you never know who can target you and what kind of problem may appear on social media and apps like this, so make sure you do everything to protect yourself.
Is Hinge The Most Serious Dating App?
Hinge has managed to become extremely popular in a very short period of time, and it definitely didn't happen for no reason.
Its design, algorithm, matches, and quality of dating profiles are on another level, and the fact that it is focused on serious long-term relationships made it even more popular.
They really value privacy, and the most important thing for them is the satisfaction of their customers, which is definitely the reason why it is so successful.
Hinge has the highest success rate among all dating apps and online dating platforms, and it seems like its user base is only growing and becoming more diverse.
Since people on it have no time for games or stupid things like ghosting and ignoring, more and more younger girls and guys are switching to this app and trying to find someone for a serious relationship.
With their algorithm, you will be able to meet like-minded people easily, and even if not all of them are the right option for a partner, you will be able to create meaningful friendships.
Overall, Hinge is definitely the dating app of the moment that provides you with a variety of different tools and features and allows you to explore the world of dating in a completely different light.
Since it is a dating app, it is also accessible to everyone who has an Android or iOS device, and you can easily use it on your Apple iPhone or simple smartphone.
This is the key to reaching out to a big audience and keeping them interested because as long as you don't have an app, you don't exist in this sector.
It is the most serious dating app I have ever come across, and the way it explores different situations, likes, and interests of all of its users are really surprising.
In case you were wondering whether you should click on that Hinge Sign in button or not, I highly recommend you to do it because there is no way you will be left without a good partner or match on this amazing platform.