Once Hinge has gained extreme popularity among dating app lovers, people have started questioning its efficiency and performance.
People have become quite skeptical, and they couldn't really understand why so many users are leaving Tinder and Bumble and switching to this relatively new app.
In case you are also someone who is not very sure how good Hinge is and is it really worth it to ditch your other dating accounts and settle for this one, then you are in the right place.
We will provide you with all the information about Hinge that you may need and help you realize why this is the most successful online dating platform today.
And that includes:
Is your dating app giving you the best chance for success?
Make sure to take our online dating site/app quiz to find out.
It's a fact that people who follow our dating site suggestions have on average 2 extra dates per month.
What Makes Hinge Different?
When Hinge exploded on social media and became the online dating platform everyone was talking about, many people couldn't understand the hype.
It was just another dating app, and we have already seen hundreds of it, so why would people be leaving Tinder, Match.com, or Bumble in order to join this one?
In fact, Hinge had so much to offer, and dating experts were the first ones that saw the potential this platform had, and they decided to boost it in every way they could.
Shortly, you could hear about Hinge everywhere, and more and more people were leaving regular dating apps and switching to this one.
Even though it used swiping as the method to connect you to people and its dating profiles were not that much better than those on OkCupid or Coffee Meets Bagel, it expanded so fastly and greatly that you just had to give it a try.
They were implementing new features on a weekly basis, and you would get access to plenty of new people and profiles on a weekly basis which is something you couldn't expect from other platforms out there.
Pretty fast, it has also become recognizable by their amazing algorithm that almost always connects you with the best match there is on this platform.
It allows people to find love but also to build meaningful relationships or even friendships (like eHarmony or Tinder), which doesn't always happen on those silly hookup apps (like BeNaughty or Ashley Madison), and that is definitely the reason why so many daters choose it.
They have also abandoned the swipe right function pretty soon and managed to make themselves stand out and not get mistaken for Tinder.
This is a dating service that has completely won over people's hearts and allowed them to start enjoying the dating process without the fear of ghosting or being left on reading mode all the time.
Its bios are completely different and unique, and with their question prompts and all access you have to other people's answers, you should be able to make the first move easily.
OFL Top Recommendations based on 100,000+ Survey

"Serious Relationships"
"Discreet Hookups"
"Best Course for Men"
"Quick Flings"
"Normal Hookups"
"Our Quiz"
Conversation starters are also much easier to come up with, and people who are looking for a serious relationship find it a lot better and faster to do it through the Hinge app.
With its sincerity, unique design, and features, it has found a way to attract millions of people and turn them into real Hinge users and lovers who would never replace it with any other dating app.
It was able to attract an audience that maybe wouldn't even consider using dating platforms, and it really broke the ice among many different demographics.
In case you are someone who is reading an article about dating apps and is actually looking for the best dating app for himself, then you should definitely give Hinge a chance.
People usually have no idea how special and precise their algorithm is, and they decide to write it off as just another dating app that will bring them nowhere.
If you are sick of receiving hundreds of notifications but in the end still being left alone with 0 potential matches and partners, then this is the right platform for you.
Hinge guarantees that it will provide all of its users with potential partners and most compatible matches, even when they believe that is completely impossible.
Their matchmaking features and the complete algorithm are something you will never come across on Bumble or Hinge, and it really secures you with quality matches at all times.
Whether you are straight or a member of the LGBTQ population, you will for sure be able to find the Hinge most compatible user for you in a very short period of time and secure yourself with plenty of first dates.
No one can guarantee you that your first match will also be the best, but we are sure that there is no way you can leave this platform without at least 3 matches that are pretty much compatible with you.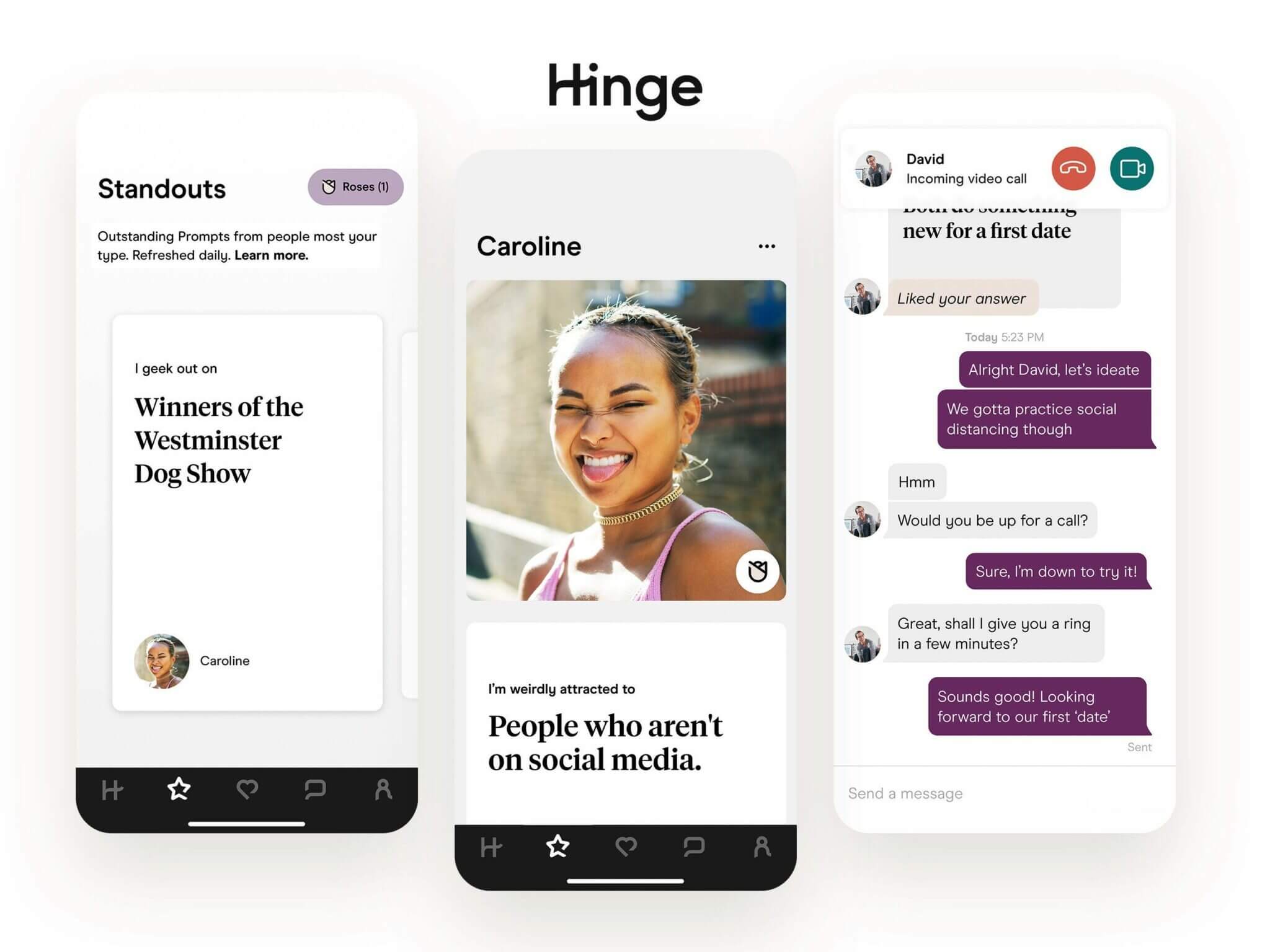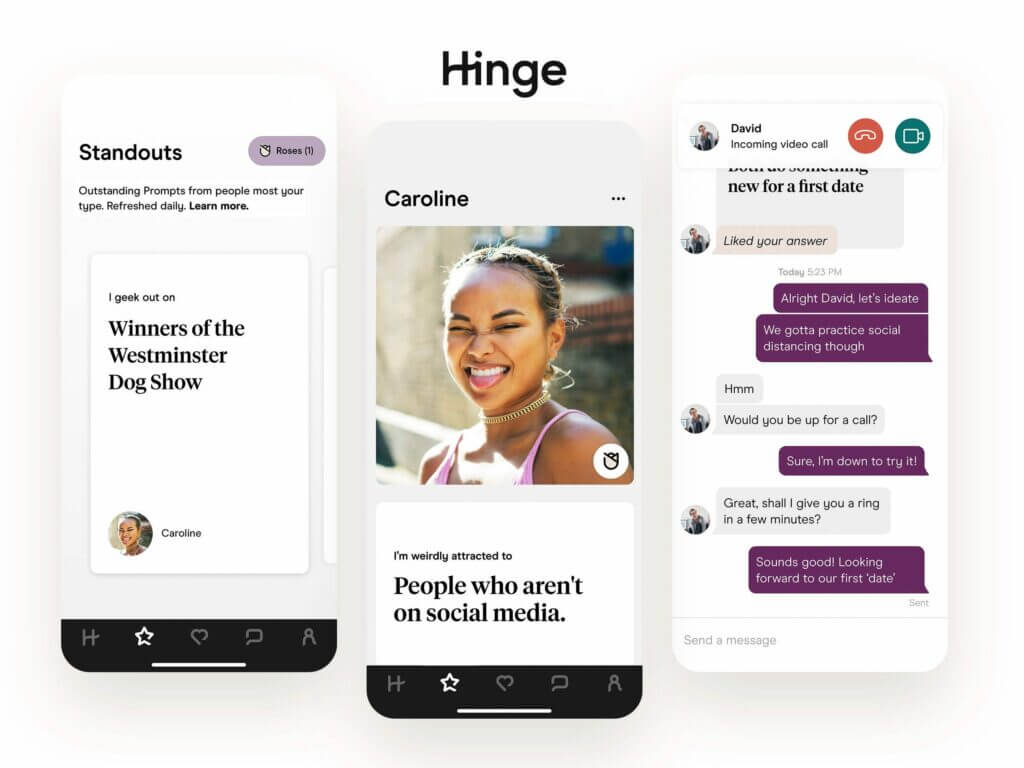 The Hinge algorithm is something you will never be able to experience on other platforms, and if you decide to invest some money and get the Hinge preferred membership, then you will really reap all the benefits of this amazing platform.
I believe all of you already have a few friends who have their own Hinge success stories and have managed to schedule themselves some amazing dates and meet people who are pretty much similar to them.
What is Hinge really and how amazing it is can't be understood until you visit this platform for yourself and get the taste of that matchmaking process that is one of a kind.
Potential dates will appear all the time, and you will see so many people who seem to have everything in common with you.
How does Hinge matching work is that it connects you with people who seem to have the largest number of common interests and likes with you, helping you establish a relationship with people of your own ethnicity, from your own work field, or just with those who have the same niche interests?
As you can see, this is something that is not available to you on most other dating platforms, and if you do a Hinge vs Tinder, Hinge vs Bumble, Hinge vs OkCupid, or even Hinge vs Match comparison, you will be able to see that Hinge wins the competition in all of these.
How does Hinge works is really unique, and their algorithm works the same both for users with the free version and those who have a Hinge preferred account.
This is also one of the things that shows you how much Hinge cares about all of its users and tries to do everything in order to provide them with a good time on the platform.
While preferred members do get a few more features and access to some things that can make the whole experience more special, free users are also able to enjoy everything Hinge has to offer, and they definitely won't feel left out just because they are not paying for a membership.
Whether you will upgrade your Hinge profile or not is something that is completely up to you, but trust me, the Hinge cost is ridiculous when you take into consideration all of its benefits.
One of the things that make Hinge so good is also the fact that it is one of the safest dating platforms because it eliminates fake profiles almost instantly and deeply inspects all daters who are joining the website.
While on other platforms, everyone can join and create an account without leaving any specific information or even photos of themselves, things like this are not possible on Hinge.
You will be required to leave not only your e-mail and phone number when joining the Hinge platform, but also, in case you seem to be suspicious to customer support, you will have to connect it to your Facebook account.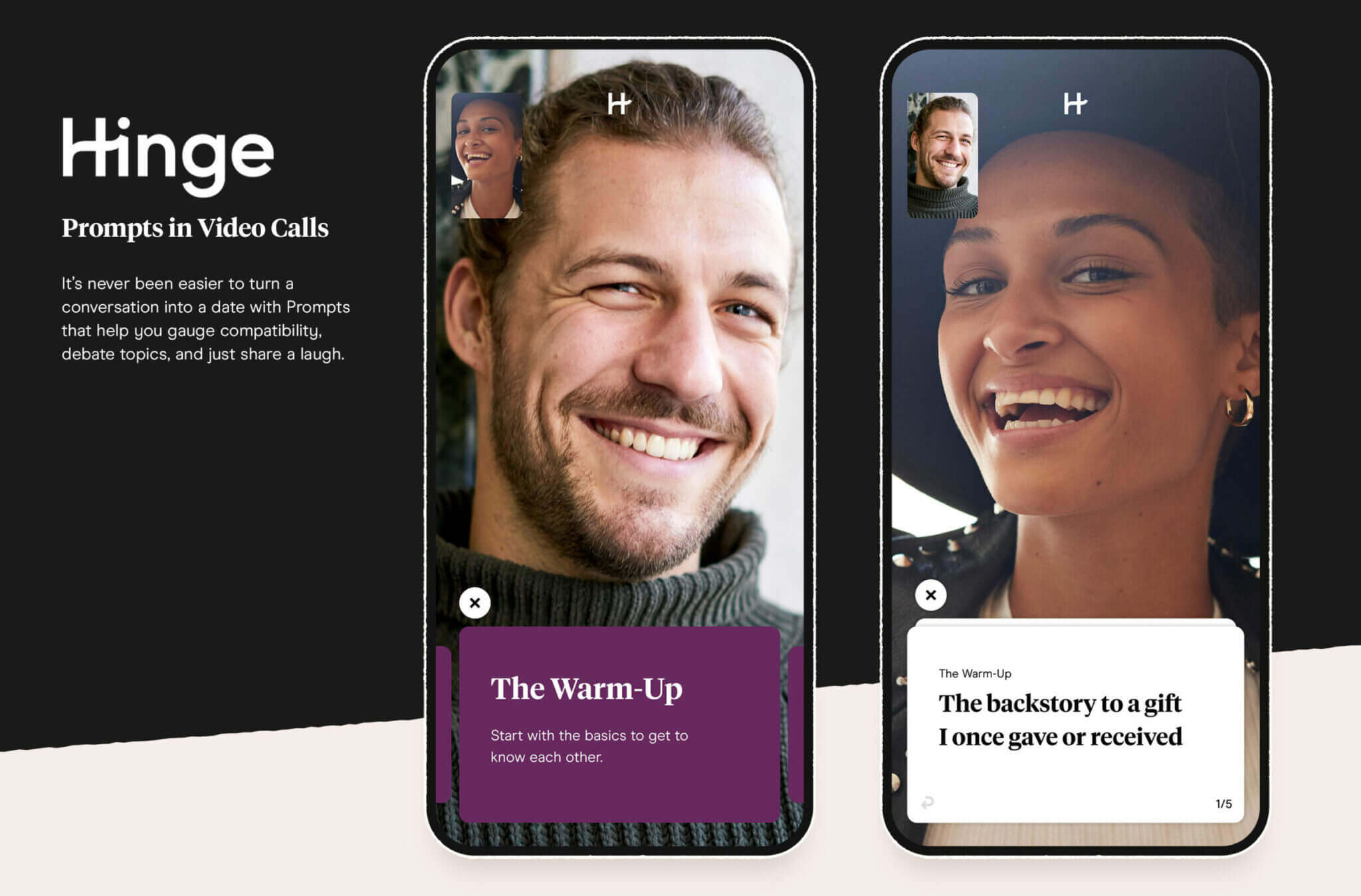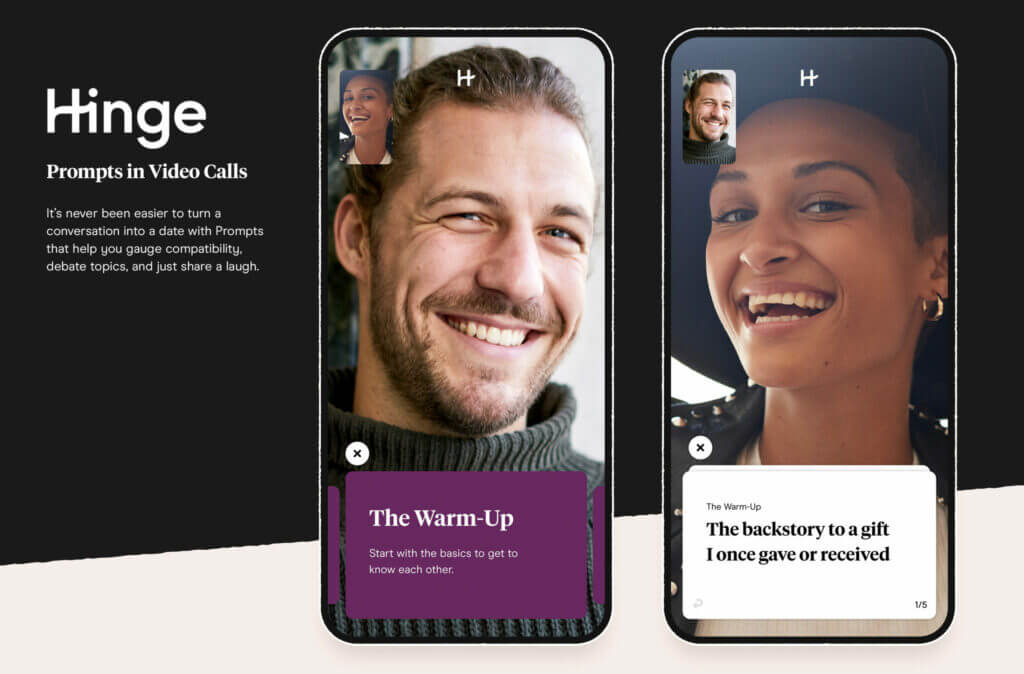 This will help them see whether you have some real Facebook friends, photos, and posts and show them that you are a real person.
It will keep everyone on the platform protected but also help you stay away from fake profiles and everyone who could potentially harm you through this app.
The Match Group, which is the owner of the Hinge platform, is in general very careful when it comes to things like this, but it is really important to do everything that's in your power in order to stay safe when meeting people from dating apps.
They will also check whether you have any mutual friends with people you are matching at the moment, so in case something seems to be fishy, you can always check it out this way.
You should be aware that Hinge hookups are really not a thing and everyone is quite serious on this platform, so in general, you shouldn't have too many problems with fake profiles and potential scammers because they tend to give up on their mission the moment they join this platform.
Why Is Hinge The Best Dating App?
If you have researched a bit about Hinge, then you have heard so many dating experts calling it the best dating app on the market, and in general, it is.
It has the highest success rate among all dating platforms, and over 90% of its users were able to schedule themselves the first date just a day or two after they have started using the platform.
These numbers have never been recorded on any other dating platform, and it really shows you why people are switching to Hinge so fast.
Even if you are not living in a big city like New York or Los Angeles, you will be able to schedule a date in a short time, and when you learn how to use Hinge properly, you will be able to start dating whoever you want..
Since it has so many features and allows everyone to express themselves through unique question prompts, you won't have to spend ages coming up with an icebreaker or conversation starter.
How Hinge works are that it will connect you with people who have a lot in common with you and allow you to start a convo in your unique way, the way you would do in real life too.
It also provides you with the "We Met" feature that allows you to track your dating history and people you have matched or unmatched with, and login data about your dates and relationships, which can really help you gain a perspective on how much you have actually managed to do while using this platform.
You will have unlimited likes, and you will be able to swipe right whoever you want, and you can be sure the Hinge algorithm will always show you only people who seem to be the right choice for you.
How does Hinge algorithm work is something you will be able to figure out in a very short period of time, and I believe you will be able to reap all of its benefits and enjoy the whole process while finding a way to your soulmate.
Hinge has everything a fellow dater may need and more, and if you are looking for just one dating app today, then Hinge should definitely be your first option because there is no way you will regret choosing it.