Ever since Hinge has appeared on the dating market, we have been able to see several discussions and articles about whether this platform is worth your attention or not.
This platform managed to appear basically out of nowhere and attract a significant number of users, to that point that people started leaving Tinder and getting into this one.
Since it is a dating app made for people who are not interested in hookups (like BeNaughty or Ashley Madison) but rather serious long-term relationships (like eHarmony or Tinder), it has managed to gather a loyal audience and become one of the best dating apps on the market.
If you are not sure whether it is worth spending your time on creating a Hinge profile or not, you are in the right place because we will discuss:
Is your dating app giving you the best chance for success?
Make sure to take our online dating site/app quiz to find out.
It's a fact that people who follow our dating site suggestions have on average 2 extra dates per month.
You have definitely heard of the Hinge app in the past, and I believe you were also able to see how things are working on this platform too.
Hinge has managed to become extremely popular among people because it embraced the best features of the most popular dating apps these days but also created an algorithm that was able to connect you with the most compatible matches with ease.
The audience was quite surprised when they realized that Hinge was able to provide them not only with much better potential matches but also to make their search for a potential partner a lot faster and easier.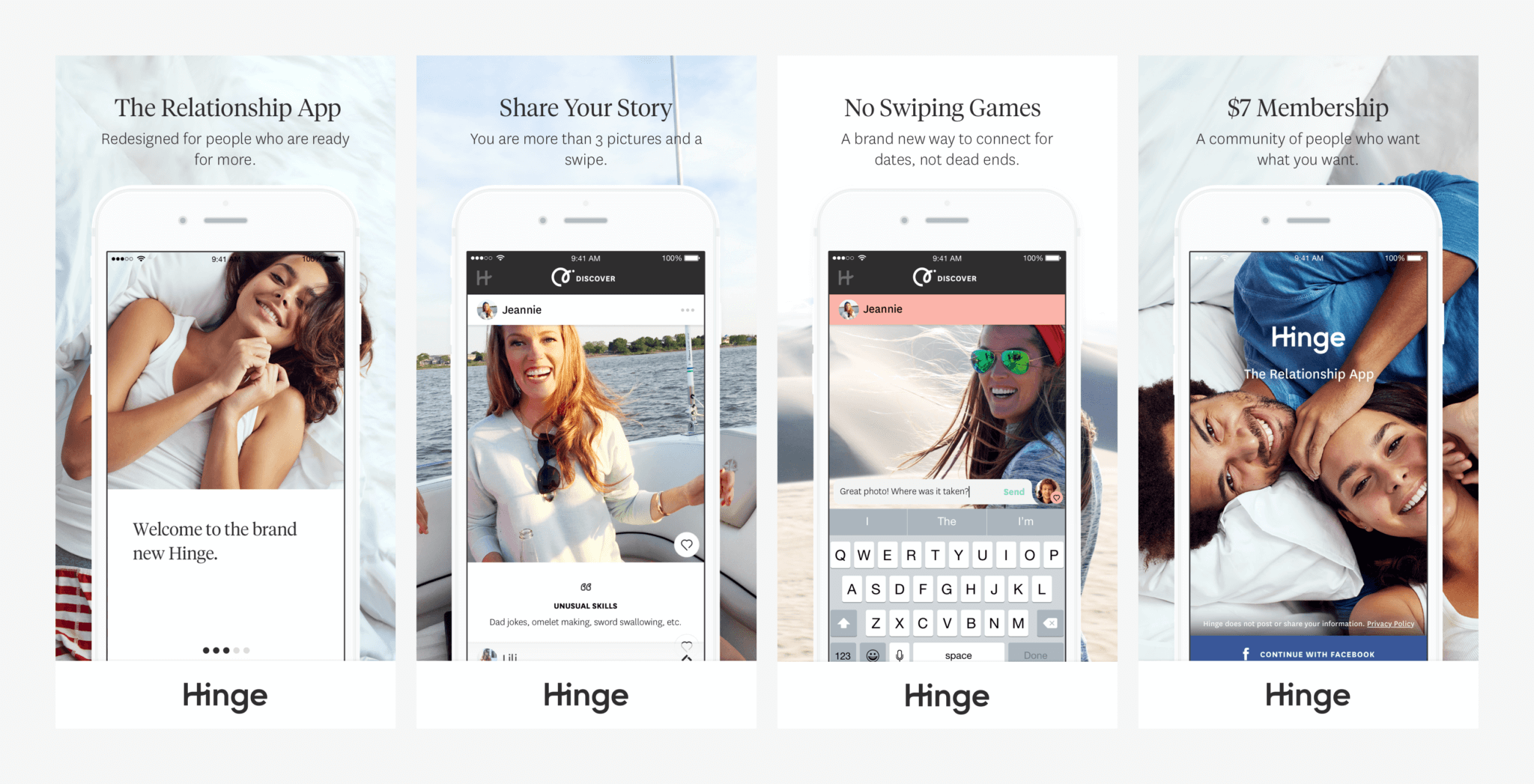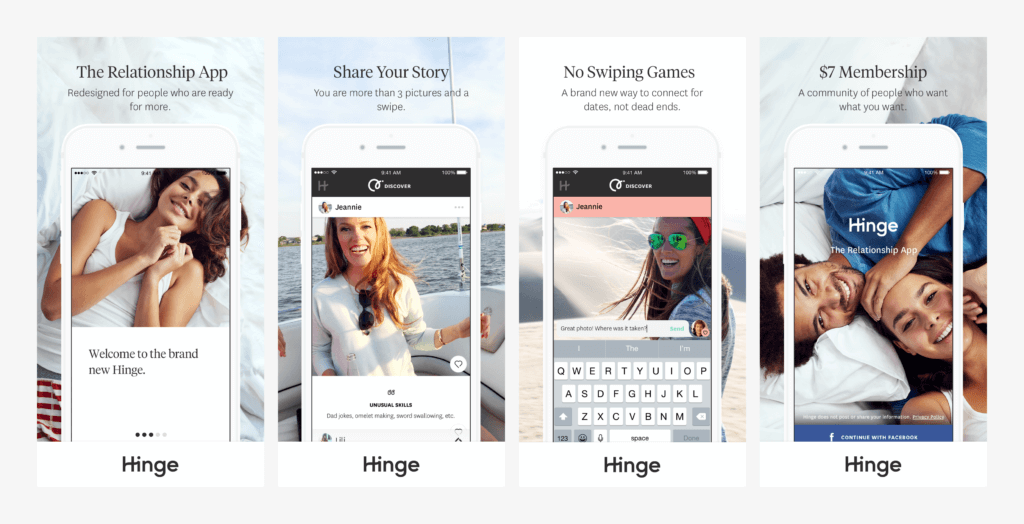 It implements strategies and features that traditional dating platforms like Match.com and OkCupid were known for, creating the perfect environment for all younger people who are sick of casual dating and hookups and want to dedicate their time to something more serious.
Hinge users will be able to create detailed profiles, answer several questions prompts, and share plenty of information that will make the algorithm work to their advantage.
Even if you are not a premium member, Hinge will be able to help you find like-minded individuals and develop deep relationships with other users.
This is something you rarely come across on dating services, especially on apps that are as popular as Hinge.
A free member is treated almost the same way as the premium one, and everyone will be able to find a partner for themselves even if they don't spend a dime on it, which is a great thing.
Once you create your dating profile on this platform, there will be no need to use more dating apps because Hinge has the highest success rate, and its users are able to schedule a first date faster than on any other platform.
Dating experts claim this is the best dating app at the moment and that you can even decide to invest in a Hinge preferred membership without the fear that you will waste your money.
Overall, I believe it is close to becoming one of the most serious platforms for dating, and in the future, I can see it becoming as big and detailed as EHarmony, which was an absolute leader in the dating industry for quite a long time.
People on here don't support ghosting, ignoring, and similar types of childish behavior, so if you're looking for a place where you will be able to find both a friend and a partner, then Hinge should definitely be your first choice.
OFL Top Recommendations based on 100,000+ Survey

"Serious Relationships"
"Discreet Hookups"
"Best Course for Men"
"Quick Flings"
"Normal Hookups"
"Our Quiz"
Its rules are also quite strict, and every dating profile goes through a review before it gets approved on the platform, so you can also be sure you will be safe from fake profiles too.
There are also no Hinge bots, and if you register through Facebook, you will be able to connect with friends of your Facebook friends, which is always a good and safe option.
In general, a Hinge account is the best dating account you can have because you will be able to express yourself in all aspects of it, and you know that the algorithm will never connect you with the people who are the complete opposite.
Hinge is aimed at a younger audience, just like Tinder and Bumble, but even though the demographics are pretty much the same, there is a big difference among their users.
While people active on Tinder and Bumble tend to be even high schoolers looking for some fun, Hinge users are also younger people, but more mature and serious ones.
People who join Hinge have no time to waste, and they want to meet people who have similar likes and interests to theirs.
Even if these connections don't end up in a crazy relationship, they will still meet valuable people with whom they can share a cup of coffee.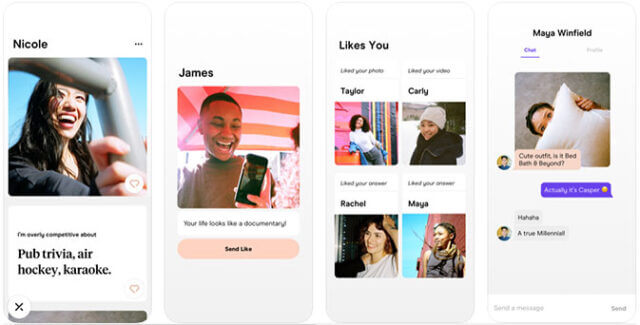 Since it is known as the dating app meant to be deleted, you can be sure that Hinge will connect you with your best match shortly after creating an account, and you shouldn't worry too much about your performance on it.
The Hinge dating site is made specifically for people who know what they want but maybe don't always know where to look for it or how to find it.
Young individuals who are on the hunt for a serious partnership and relationship always choose this platform because it is very neat has millions of active users and has an amazing algorithm that will keep them safe from people with who they have nothing in common.
The demographics show us that loyal users of Hinge are men and women who are between 24 and 32 years old, who have finished some sort of education and have a stable job.
For those reasons, they decide to skip meaningless dating apps and turn to Hinge, who can help them meet the partner of their dreams even with the free version.
Its audience is a lot more mature, even though they are young, and they are far away from childish behavior and stupid games people tend to play on these platforms.
The Hinge dating app is the place to be for the majority of younger people, and all of them who are sick of coming up with unique conversation starters and icebreakers are slowly turning to Hinge.
The Hinge gender ratio is also quite equal, so there is no way there will be too many men or women, and you won't be able to find a partner for yourself.
Even though I would say it is aimed mostly at a younger audience, with the new features and filters appearing all the time, I believe Hinge will become one of the most serious places for online dating and that we will see more and more older people joining it.
Overall, this app, with its modern design and exquisite features, is reserved for the younger audience for now, but in the future, I believe it will grow on much more people.
Is Hinge Premium Worth It?
Many people tend to ask is Hinge free or not, and even though its free version is amazing and everyone can use it without spending any money on it, I believe its Preferred version is something else.
Hinge preferred is the premium membership of Hinge, and even though you can navigate through the platform and find a partner for yourself without it (free version), too, many people decide to invest in it.
A Hinge premium membership will cost you only 10 dollars per month, and most users decide to spend money on it as a one-time investment that will connect them with their perfect match.
Even though you can enjoy all the benefits of this dating service and meet dozens of people with a free membership too, many good Hinge profiles are deciding to spend money on it and explore all the hidden features.
As a Hinge preferred member, you will get access to unlimited likes, which is probably the reason why so many people decide to go for it.
This will help you reach out to more people than you usually would, which in general heightens your chances of meeting the perfect match.
The Hinge dating website has millions of active users, and with a free membership, you are limited only to 8 or 10 matches per day, which can be quite a small number for most people.
Hinge likes are really the most important part of the platform and the crucial thing when it comes to connecting with people, so I believe you really should invest in this membership and stop worrying about how many likes on Hinge you have left.
Your Hinge subscription will not only provide you with unlimited likes but also give you access to more search filters and features that will help you handle your homepage and even eliminate some people from your recommendations.
Since a Hinge hookup platform is not the thing, things like this are very important, and you want to get the most out of all filters and dealbreakers that can be listed on it.
Hinge also provides you with more options on the "We Met" feature that is made in order to help you track progress on Hinge, share your insight about people you have gone on a date with, and also help Hinge count the success rate on the platform.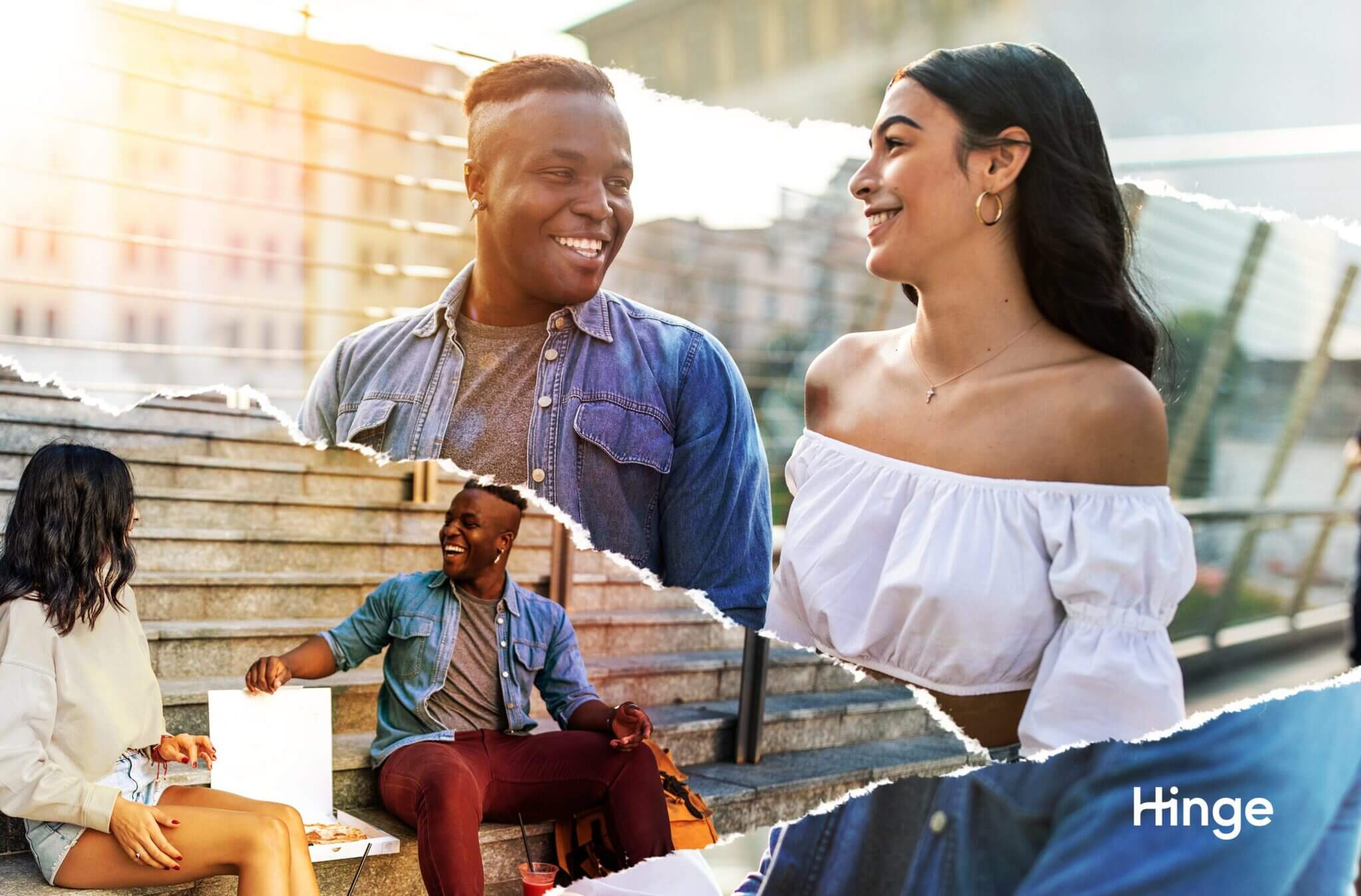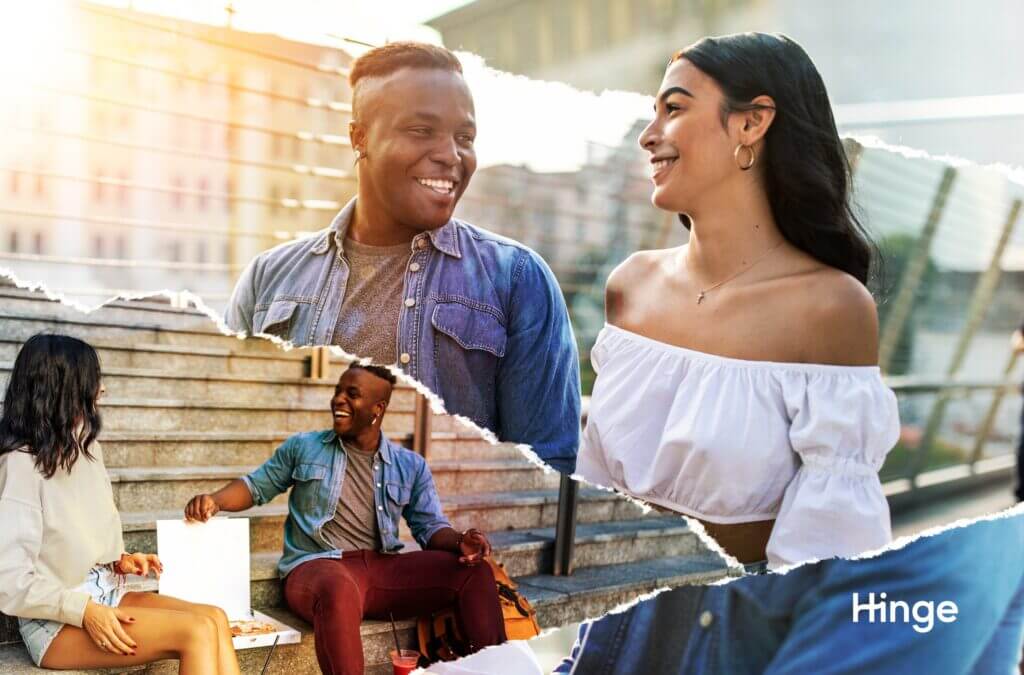 With super likes and these features and filters, I believe Hinge premium is really worth paying, especially because you will need it for a month or two, and then you will be able to leave the platform happily in love.
You can also get a Standout which is the way how to get more likes on Hinge and it can connect you with even more people.
The Hinge sign-up process is quite easy, and the new Hinge app is really the best platform for dating we have nowadays, so I would definitely recommend you invest in a membership and get more of it.
If you ask me if Hinge preferred is worth it, I would 100% say yes, and if you read one Hinge review or two, you will be able to see that most of the people agree with me.
If you are someone who is looking for a serious relationship and is sick of swiping his way to his soulmate on Tinder and Bumble, then Hinge is the right choice for you.
It is a platform made for people who are looking for long-term relationships and serious partners, and it is a dating site made exclusively for those who seek mature people willing to spend quality time with them.
Even if you are a bit older and have little to no experience in online dating, you will be able to realize what is Hinge and what is a Hinge date without any problems, and the how-to-use Hinge guide that you can find in the Hinge FAQ will be just enough to help you get by on the platform.
You can also decide to get the premium membership that will help you meet someone in real life even faster, and I believe that the Hinge cost is really small when compared to all the benefits it can bring you.
I have never come across a bad Hinge app review, so I really believe this is the sort of app that fits everyone, no matter how different their characters and wishes may be.