Hinge is a dating service that was created in 2021 with a mission to connect its users with the most compatible people on the platform.
This platform is similar to social media like Facebook or Instagram, and it allows its users to create real relationships and friendships before they even meet in real life.
Since the number of its users is slowly but surely rising, the Hinge user statistics are one of the most interesting topics we can explore.
Looking at Hinge statistics, we will discuss:
Is your dating app giving you the best chance for success?
Make sure to take our online dating site/app quiz to find out.
It's a fact that people who follow our dating site suggestions have on average 2 extra dates per month.
Hinge Statistics in Video Form
Audio (podcast) form for those of you on the go
How Many People Use Hinge?
Oftentimes, dating apps brag about their large user base and talk about millions of active followers, when in fact, none of those people are really active on the website, and their profiles just stay empty, filling out the space.
However, Hinge is really not one of them and it is one of the top 3 most popular dating apps both in the USA and UK, but also in Australia.
It has over 6 million active members each month, which means that its subscribers are drawn to the platform and tend to check out their profiles frequently.
Also, unlike most other dating apps, it is not only people from big cities like New York or Los Angeles that use it but people from many different places in the world.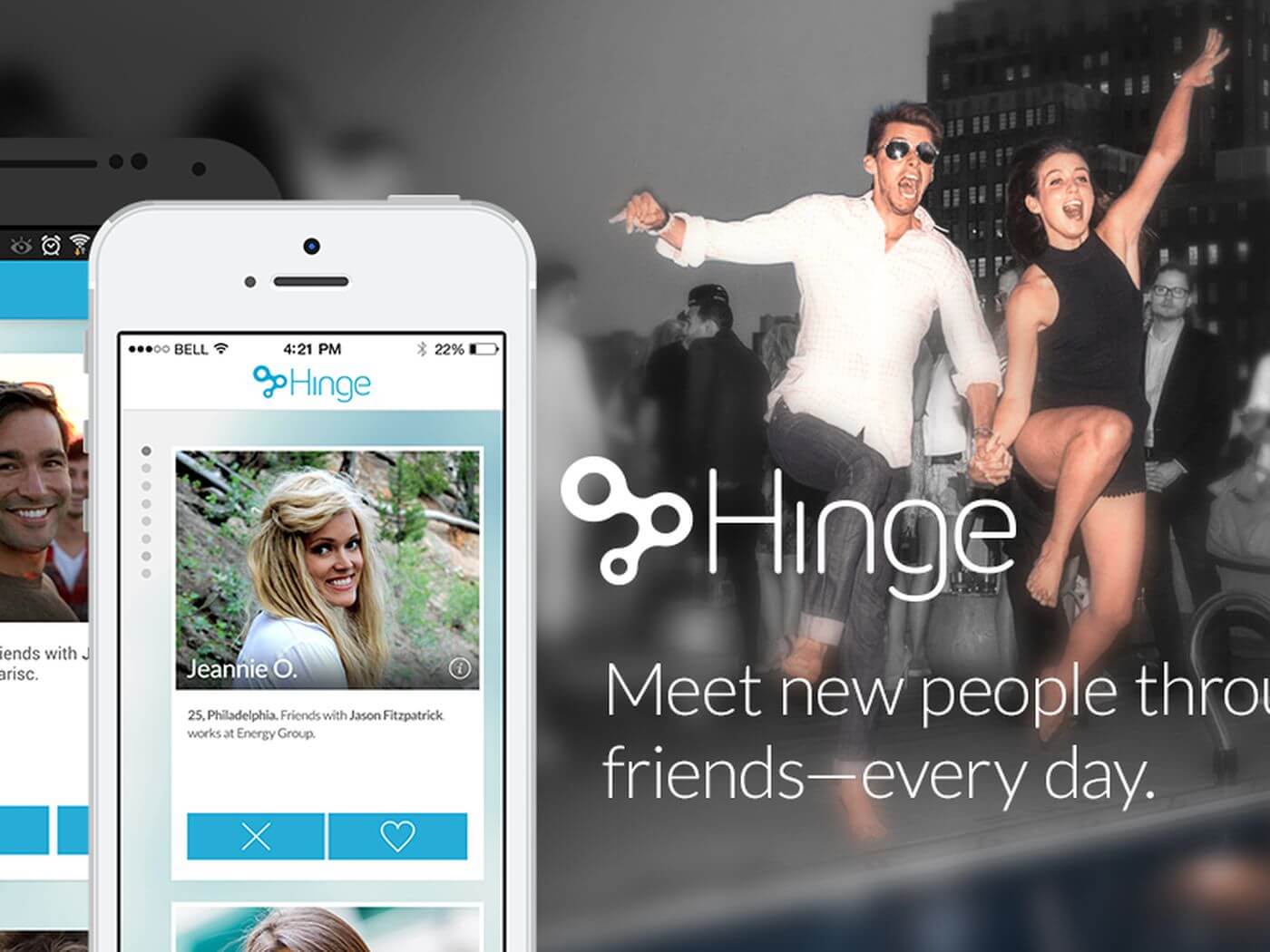 You can be sure that you will be able to meet plenty of dating app users through Hinge even if you live in a smaller city, and you will know from the start whether they are interested in dating your or not, which can really save you a lot of time and energy.
Since the beginning of the Covid-19 pandemic, they have seen a 47% increase in monthly downloads, and this number doesn't seem to be falling down, so it seems like more and more people will look for their hookup through Hinge.
They have also reported that 18% more people have managed to find a partner through Hinge, which is a great result, especially in the days when we are social distancing.
Since Hinge has managed to rebrand itself and it is celebrating a 10 year anniversary, they have also come up with a new global campaign that says "designed to be deleted."
They have also added special features like video chats and new graphics that can create a more interactive platform that will be much more enjoyable for its users.
Overall, you don't even have to ask is Hinge popular because it is quite obvious from social media like Instagram or TikTok, and even people from your surroundings, that this is the dating app of the moment and that not even Tinder can replace them.
The team has been working and upgrading the platform as much as they can, so you can be sure that Hinge will only keep on getting better and bigger, unlike platforms like OkCupid or Match.com
Many pieces of research have also shown that this is the first dating app to really have success worldwide, which means that you should be able to find a partner for yourself even if you are living in a small city in China or Romania.
It is not US-centered, which is always a pro, and that is probably the reason why it is so popular and loved by its users.
OFL Top Recommendations based on 100,000+ Survey

"Serious Relationships"
"Discreet Hookups"
"Best Course for Men"
"Quick Flings"
"Normal Hookups"
"Our Quiz"
The app is also mostly focused on connecting people of similar interests and personalities, so you will be able to get rid of superficial prejudices like your ethnicity or religion.
Wherever you are, you can be sure that Hinge will be able to connect you with several people who have similar interests and share identical views on the world, and even if there is not someone in your closest area, you can be sure you will always find someone who is not more distant than a 30-minute car drive.
What Is The Average Age Of Hinge Users?
The main audience of Hinge is millennials, and more than 50% of its loyal users are aged somewhere between 18 and 29.
Less than 2% of Hinge users are under 50 years old, which really tells you a lot about how young their audience is.
The algorithm is also how Hinge became so popular in the first place, and since millennials know how to handle it and make it work to their advantage, this tends to be their favorite dating app.
Even though there are plenty of alternatives for all millennials, Hinge irl is the most popular app, and the Hinge user base usually has similar interests.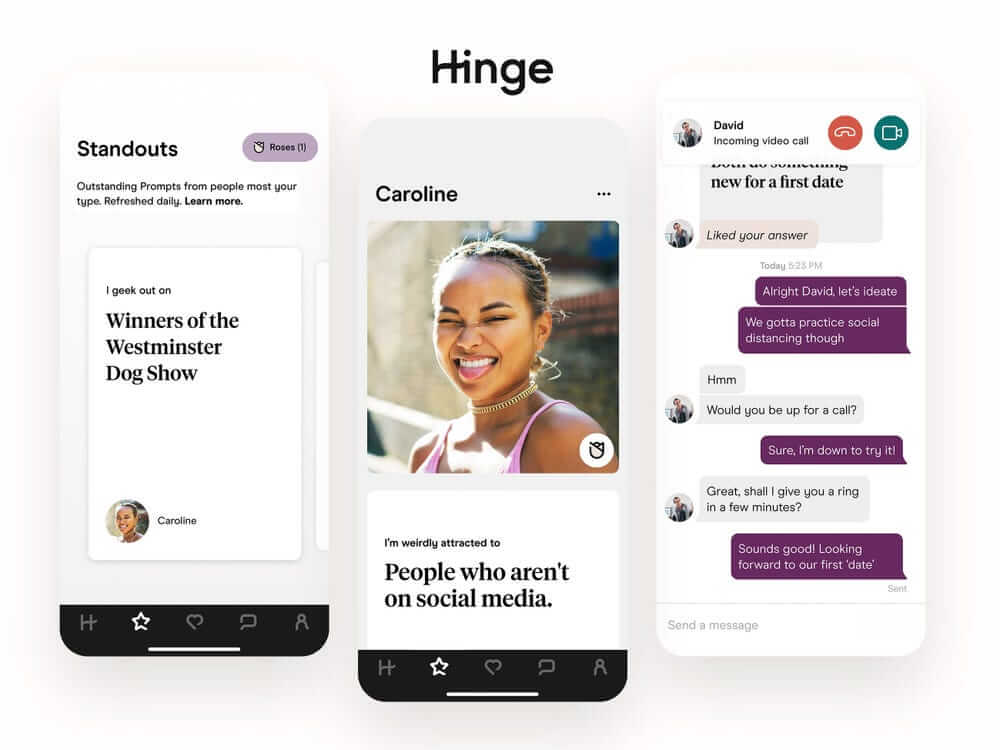 Since the average user of Hinge is in his 20s, you will be able to find plenty of people who are up to the latest trends and happenings, know the power of the internet and social media, and in general, are conscious about the world around themselves.
However, if someone a bit older tries to use Hinge in order to meet someone, he may not be able to handle the app well and he can find himself completely lost among thousands of different profiles and descriptions.
Hinge is also an app you need to download to your Android or iOS device, which also makes a problem for older people, so in case you are over 35 and are thinking about creating a profile on here, I would recommend you to skip it.
The target group of Hinge is millennials, and this app is created, so it suits them and all of their needs, and it is certainly not a platform where you will be able to choose your partner according to their ethnicity or personal interests.
If you are a millennial yourself, you will also probably hear some of your friends saying, "Oh, we met through Hinge," because it is certainly the most popular way to date these days.
How Many Users On Hinge Are Looking For A Relationship?
Even though many people consider Hinge to be a simple hookup app (like BeNaughty or Ashley Madison), the Hinge demographics and information show us that people on here are mostly looking for a serious relationship (like eHarmony or Tinder).
Over 87% of active Hinge users are looking for a relationship, which is even a larger percentage than on Match.com that is usually known for serious matchmaking.
Even though the Hinge history was quite different, and in the beginning, most people were looking for a casual hookup, the match group seems to have changed, and even younger people who are joining the app are looking for something a bit more serious.
Because a serious relationship is the goal of most Hinge users, don't feel scared when someone asks you to exchange number after a short conversation – this is a good sign that they like you and want to give you a shot outside the dating app.
You should also be aware that ghosting is really not a thing on here, especially not among people who are open about wanting something long-term.
If you ghost someone, you can be sure that these rumors will spread throughout the platform, and it won't be that easy for you to find another partner if people hear about your bad manners.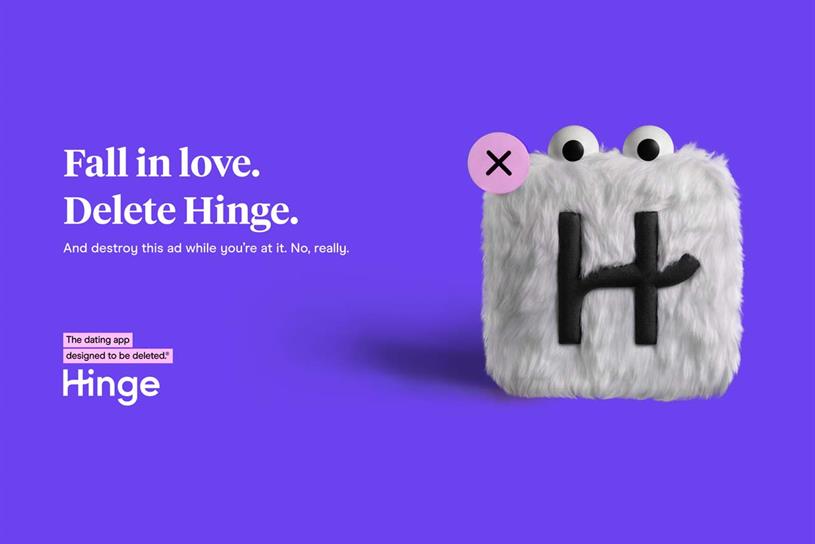 Everyone on Hinge is looking for a potential partner, so even if you are sure you don't like someone, you shouldn't do anything that could hurt them or make you look like a bad guy.
If you believe you can't make things work with someone, be polite and excuse yourself, but never do anything that could harm them because you may get a bad reputation on the platform.