Nowadays, we are overloaded with a variety of different dating apps and platforms, and it seems like people are never 100% sure which one will be the best choice for them and in which they should invest their time and money.
Even though Hinge is a pretty new online dating app, it has managed to gather a significant number of users, and with its extremely high success rate, it was able to connect plenty of people with their partners.
On the other hand, we have OkCupid, which is old school and has been around for ages, but it seems like its popularity is still very strong.
If you are not sure which one of these two platforms is a better option for you and you are really struggling to make a decision, I would suggest reading our article Hinge Vs OkCupid and discovering:
OFL Top Recommendations based on 100,000+ Survey

"Serious Relationships"
"Discreet Hookups"
"Best Course for Men"
"Quick Flings"
"Normal Hookups"
"Our Quiz"
Is your dating app giving you the best chance for success?
Make sure to take our online dating site/app quiz to find out.
It's a fact that people who follow our dating site suggestions have on average 2 extra dates per month.
When it comes to signing up, both of these apps require their users to create detailed dating profiles.
While OkCupid focuses on traditional dating profiles where you need to fill out your name, age, location, and basic things like your profession and education, Hinge dives in a bit deeper.
Hinge provides you with a detailed description box but also requires you to answer several Hinge prompts, which is something we have never seen before on popular dating apps.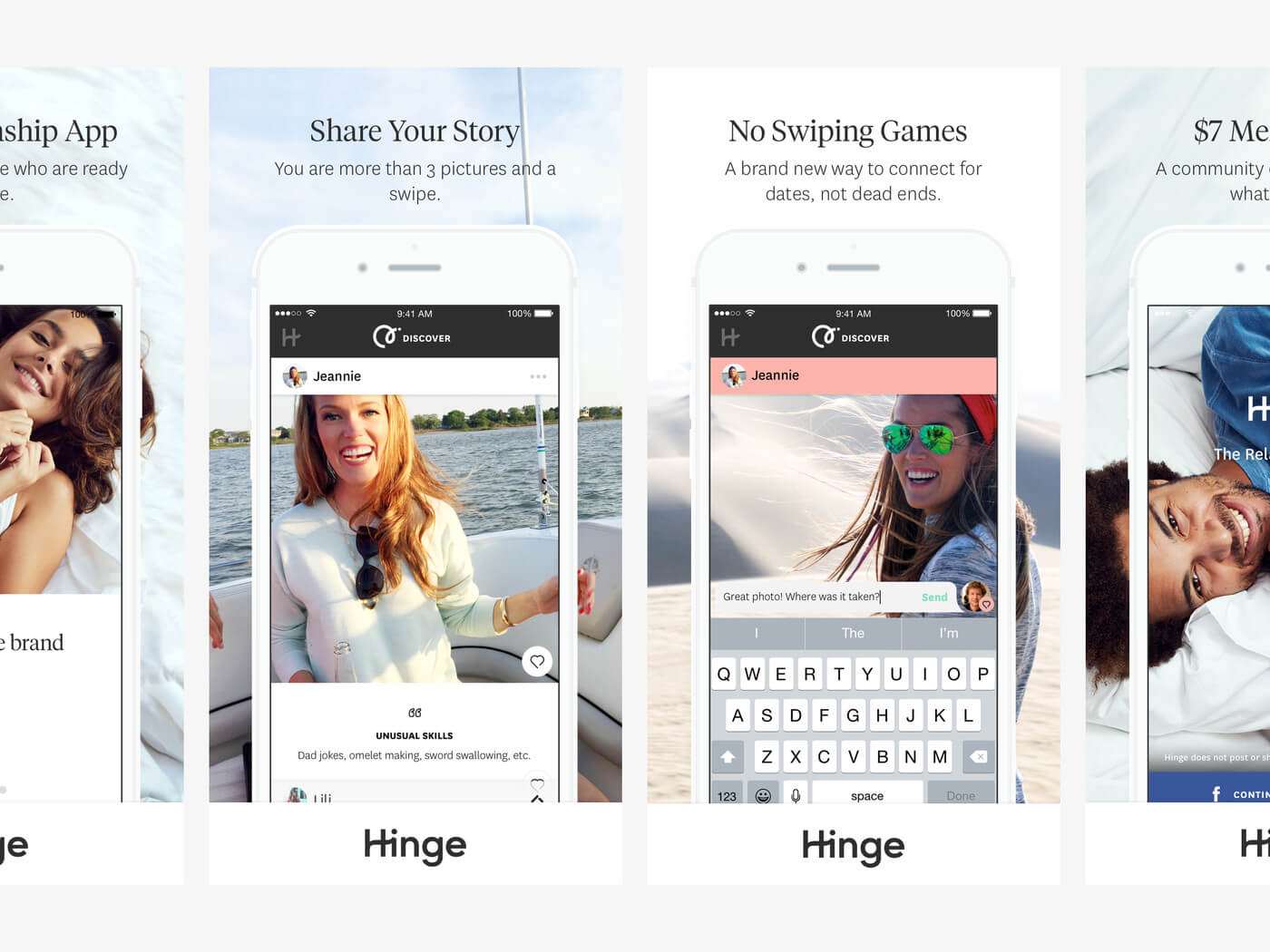 This feature will help you get to know people better and will help you see whether someone is a good match for you or not even before you start exchanging messages.
Profiles on OkCupid are quite simple, and except for the description that you need to fill out by yourself, potential matches will not be able to find out a bit more information about you.
Even though OkCupid recommends adding profile pictures, they are not required, so there are a lot of profiles that are completely empty of any pictures.
If you don't upload at least one pic to your Hinge profile, chances that you will get admitted to this dating service are quite low, so this is definitely a great advantage for Hinge.
It also minimizes the number of fake profiles, which is something OkCupid still struggles with to this day.
You can also choose to create your OkCupid profile by connecting it to your Facebook account and leaving all the information on here, but it is something barely anyone these days does.
Making Contact With Other Users
When it comes to matching with potential partners, things are slightly different between Hinge and OkCupid.
While OkCupid allows you to browse the platform and suggests a person or two they may find to be suitable for you, Hinge has an amazing algorithm that will automatically connect you to people who have similar interests and personality traits.
They will research the compatibility and connect you only with people who have the highest compatibility percentage with you, which makes it a lot better than OkCupid.
OkCupid is similar to most dating sites, and although it is also made for people who are looking for a serious relationship (like eHarmony or Tinder) and not a one-night stand (like BeNaughty or Ashley Madison), it seems like their matchmaking capabilities are really not that high.
OFL Top Recommendations based on 100,000+ Survey

"Serious Relationships"
"Discreet Hookups"
"Best Course for Men"
"Quick Flings"
"Normal Hookups"
"Our Quiz"
Their algorithm is quite bad, and after a profile or two, they will just keep on suggesting you random people who appear to be living near you.
While Hinge is designed in a way that you will be swiping right in case you like the person and want to send them a message or swiping left and ignoring the person you don't like, OkCupid operates on likes.
If you like someone, you will click on the "Like" option on their profile, and if you don't like them, you will just scroll down.
I believe that this liking thing is very outdated, especially in the way it is presented on OkCupid because Bumble and some other dating apps have managed to modernize it a bit and make it more appealing to the users.
However, the algorithm is definitely the main difference between these two apps, and if you are looking for something serious and don't want to get lost in the plenty of fish on these platforms, then you should definitely go for Hinge.
OkCupid is also mostly focused on Americans, so if you are living outside of the USA, you will definitely have a problem finding a significant other in your surroundings, especially in the days of social distancing when there are so many obstacles to irl dating.
When it comes to special dating features, I believe it again Hinge takes the win, because this app is very modernized and it was created for a mobile phone in the first place.
The best feature you can get on OkCupid is an unlimited number of likes, but this is also something that can't happen for free.
There is also an option of "Dealbreaker categories," where you will check out the things that are the most important to you in a partner and search for people who have just what you want.
Other than that, OkCupid can't really pride itself on too many features, and its daters definitely font have access to too many things that could make their experience easier or more satisfying.
On the other hand, even though Hinge didn't have too many features in the beginning, since the pandemic of Coronavirus started, they have tried everything in order to improve the experience of their users.
For that reason, they have added features like "Find me a date" that allow you to find someone interested for a night out in your city easily, and the "We Met" feature that is used to measure the success and quality matches made on this platform.
These features show you how much they care about customer experience, and they are focused only on improving your success on the platform and nothing else.
Even though OkCupid is a lot easier to handle and you can get in touch with people through it without any obstacles, I believe Hinge is a better option for younger generations who want to speed up the whole process.
You should be aware that Hinge exists only as a mobile app that is available both on Apple and Android devices, while OkCupid is used as an online dating site.
For that reason, their whole interface and design are quite different, and you can't really expect to get the same results on these two platforms.
While you will definitely find it much easier to navigate through OkCupid because it is a very simple and regular dating site, Hinge is a bit more complicated because it offers a lot more features.
When using OkCupid, you will get a brief overview of all profiles, and you will be able to scroll through your page and explore many different people without sending them a like or any sort of message.
However, on Hinge, things are a bit more complicated because the algorithm will provide you with people who would suit you in real life, but you will need to swipe left or right the moment they appear.
If you don't swipe right away, you will not be able to switch onto another profile and start looking for other people, which is a pretty and thing, in my opinion.
Platforms like Badoo and Coffee Meets Bagel are also pretty modern but don't hold onto this, so I believe there is no point in Hinge keeping this kind of connection rule either.
You can also access Hinge only through your iPhone or Android phone, so the whole platform is a lot more practical than OkCupid, even though it can be harder to get used to it.
When it comes to success rate, neither Tinder nor OkCupid can battle with Hinge because research has shown that this is the most successful dating app on the market these days.
Over 90% of people on Hinge are able to schedule the first Hinge date shortly after they join the platform, and more than 70% of them are able to schedule a second date with that person too.
Its success rate is the highest on the market, and there is really no way you will be left without any matches if you decide to take your time and explore the platform.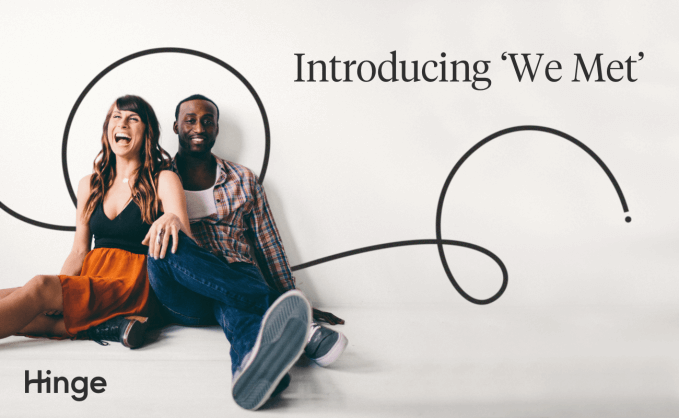 On the other hand, OkCupid doesn't really have a high success rate, and since its userbase is also a bit older than that on Hinge, it can take them a lot of time to find someone who will look like a suitable option for themselves.
It is similar to Eharmony, so even if not everyone finds a match for themselves, those who do will definitely find a partner for a serious and lasting relationship, and I believe that is much more important.
People on Hinge are also mostly focused on long-term relationships, but things don't always work out, so even if they do get a lot more matches and dates, it doesn't necessarily mean their relationships are more successful.
However, we will stick with official success rates and say that Hinge is the most successful dating app on the market.
Both users on Hinge and OkCupid will be able to get access to a lot of features free of any charge, including sending likes or swiping right and messaging other people.
Even though you will not be allowed to send an unlimited number of likes on either of these two platforms, you will be able to get in touch with a lot of people while using a free version, and you will even get access to some of the most popular Hinge and OkCupid filters without spending a dime.
However, if you want to get access to super likes or create an A list of people you want to get in touch with, you will definitely need to invest some money into your dating profile.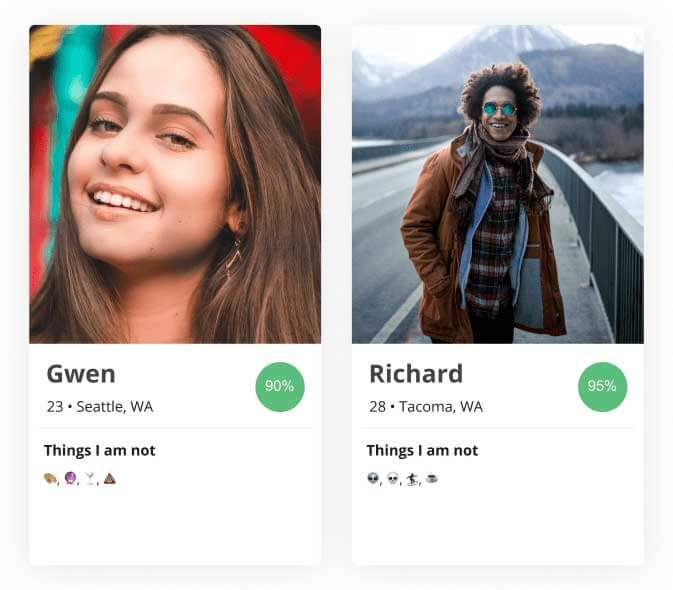 The price of subscriptions on these two platforms is pretty much the same, and you will need to pay 10 dollars per month for Hinge, or 8 dollars per month for OkCupid, which I believe is a reasonable price for a dating platform.
You can also save some money by paying a few months in advance, which can lead to your subscription costing you only 3 dollars per month, which is a great deal for people who plan on using this long-term.
Overall, the prices are almost the same as on other dating platforms, and they are decent.
Even though both OkCupid and Hinge are pretty good apps, I would say Hinge will win in this battle because it is an app available both on Android and iOs devices that is easily used.
They also have a larger number of active users, and everyone is willing to make the first move, which is not always the case with OkCupid.
Overall, their interface is also a lot better, and the algorithm performs great, which can't always be said for OkCupid, which is a bit outdated.
While Hinge is more like a dating social media, OkCupid sticks to some old manners and makes finding your partner a lot harder, especially if you are a younger person or a member of the LGBTQ community.
Hinge is a dating app with the highest success rate, so I believe it is really a great choice for anyone and that it will help you find your significant other easily.