Anime is a well-loved art form from Japan.
It usually appears in comics, cartoons or movies and has become not only popular in the Far East but in Western culture as well.
So how about a niche dating site for anime lovers of this art form?
Believe it or not, a few of these extremely niche dating sites exist and in this in-depth review, we will be looking specifically into MaiOtaku.
OFL Top Recommendations based on 100,000+ Survey

"Serious Relationships"
"Discreet Hookups"
"Best Course for Men"
"Quick Flings"
"Normal Hookups"
"Our Quiz"
Not only is it a dating website but it also doubles up as a social networking site too.
In this review, you will learn:
So let's start then, shall we?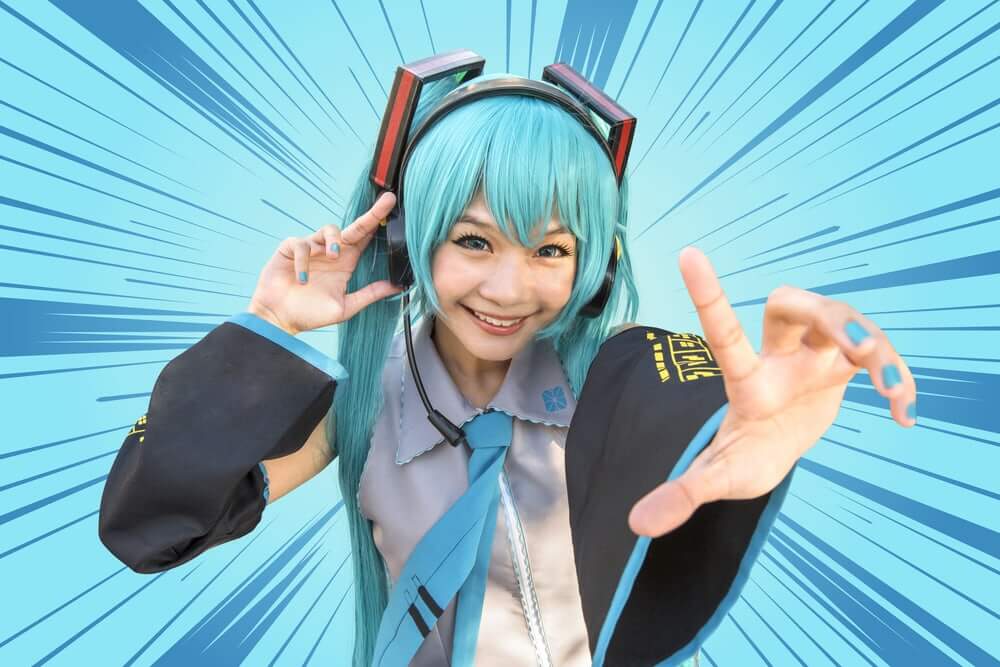 MaiOtaku Dating Site Review in Video Form
Audio (podcast) form for those of you on the go
Effectiveness – 4/5
Ease of Use – 3/5
Key Features – 3/5
Pricing – 4/5
It's totally free
Perfect social networking/dating site to meet other anime lovers
Membership is cheap
Depending on where you live, search returns might be limited
It's not that well designed
Site advertisements get a little annoying
Fake profiles
Who Is It For/Demographics?
When we talking niche dating sites, it just doesn't get more niche than this.
OFL Top Recommendations based on 100,000+ Survey

"Serious Relationships"
"Discreet Hookups"
"Best Course for Men"
"Quick Flings"
"Normal Hookups"
"Our Quiz"
If you are a regular person looking for love, this isn't the site for you.
If you're also just looking for a quick one-night-stand, this site isn't for you as well (you should rather try sites like beNaughty or Ashley Madison).
Sure, there is nothing stopping you from making a profile but you just aren't going to get anywhere with it, that's for sure.
This is a social networking and dating site for lovers of anime.
It's not new either.
In fact, MaiOtaku started in 2009 and was the brainchild of Ryan Kopf who still runs the site.
So we've established just who the site is for but what about user numbers?
Well, I dug deep and looked everywhere I could for user numbers but wasn't able to find any.
I couldn't find a gender ratio breakdown or the most popular age ranges of users that are found on the site.
I suppose that's to be expected though because this is such a niche site.
I would say that user numbers are not ever going to meet the huge amounts generated by other regular dating sites (like Tinder or eHarmony).
I don't even think they'd match those from other very niche sites.
My only recommendation here is to forget about user numbers, gender ratio and age ranges.
If you are a lover of anime, you might as well try the site out, there certainly is nothing to lose if you do.
But let's see how you would go about signing up as a user on the site.
Well, other than the fact that you get to see some cool anime characters, MaiOtaku's landing page looks exactly the same as you would see on any other dating site.
Scrolling down, you will find an explanation of how MaiOtaku is both a social networking site for lovers of anime as well as a dating site.
To register your profile, you are going to need to provide the following information:
Username
Email address
Password
And that's all your need to get onto the site for the first time.
As soon as you do, you are encouraged to provide all the information you need to flesh out your profile.
This includes:
A profile picture
Add your location
Write your "about me" section
Adding to your anime list
Put in your birthdate
If you've used dating sites before, you'd be familiar with all of those, except your anime list.
This is one of the ways in which MaiOtaku matches you up with other people.
So what you need to do here is put in all your favorite anime cartoons, TV shows and movies.
The more you put in the more people you are likely to be matched with.
For you to get proper matches out of the site, your profile is critical so that's one of the first things I would complete.
And it's only going to take about 10 minutes of your time.
You should always remember that MaiOtaku is both a dating site and a social media site.
If you just want to chill and chat with a few people, you will notice a bar on the right-hand side of the screen with user names.
Click on one and start chatting away.
And yes, it's free to do so.
In fact, all of the site is free which is something you don't see often on dating sites.
If you'd like to find your way around the site, you do so through the four main menus at the top of the screen.
They are:
Forum: Take you to the numerous forums that MaiOtaku has. There are 13 in total including those focused on anime and others like relationship advice, anime conventions and meetups and random chatting.
Search: Here you can search for other users which I will talk about later in the review
Newest: This shows the newest users who have signed up for the site split into male and female users
You will also find a link to your profile, as well as to your friend's list at the top right-hand side of the page.
Note, there are a couple of menus under your profile that are interesting.
Anime: Here you choose your favorite anime to help MaiOtaku provide you with matchups
Cons: Here you list the conventions you attend
Matches: This is where you can find the matches that MaiOtaku has found for you
So let's get onto MaiOtaku's overall effectiveness in helping you find some potential matchups.
Remember when I said it's important to fill in your profile as well as provide your favorite anime shows and movies.
That's because one of the ways you can meet people is by the site revealing matchups it thinks would work out for you.
MaiOtaku even provides a match percentage score to each of these suggestions which is helpful.
It's also a brilliant way to meet people because they too see that you might be a match up for them, especially if the pair of you together generate a high matchup score.
Of course, there is the traditional search option as well.
If you do use this, there are not a lot of different parameters to choose from.
You have:
The gender you are looking for
What gender they are looking for
Their location
And the age range your matchups should be
In the beginning, it seems like it's better to use the search engine to find a few people that you'd like to chat to.
Over time and as you fill in more of your profile and what conventions and anime you like, the matches that the site generates for you will grow.
Making contact with other MaiOtaku users
When it comes to making contact with other users on MaiOtaku, you are not held back in any way.
From casually chatting to random users who are listed to the right-hand side of the screen at all times to speaking to someone you've just made friends with, the best thing about making contact is that it's totally free.
You can't message someone from their profile, however.
You first have to add them as a friend and when they confirm that friendship, you are able to message them.
If you can find them online in the chat section, then you can message them before they've added you as a friend.
It's a little clunky, to be honest.
But yes, it's free.
That said, MaiOtaku does have a membership that allows a few other key features for users who choose to sign up.
Membership to the site is very cheap but we will get into that in the next section.
It also brings a few features that you might be interested in.
Let's look at a few of these now.
1. Connect with more users
If you'd like to connect with even more users, having membership on the site can help.
That's because all members get a chance to appear in the "featured members" section on the site.
That means your profile gets put in the limelight every now and again which means more publicity and other users seeing it.
2. See why you are matched with others
I've already told you that MaiOtaku presents you with matches based on your profile, anime you love and more.
If you are a premium user, you can then view five reasons why these matchups happened.
For example, it might be that you love the same anime shows, or that you have compatible personality traits.
Messages don't stay around forever for regular users.
That's not a problem if you are a member, however.
You have the ability to save messages that you'd like to keep forever.
Members can share pictures with each other, a pretty big deal in the world of anime.
You are also allowed to upload many more pictures than a regular user can.
As a member of MaiOtaku, all adverts are removed from the site when you are browsing it.
While the adverts aren't that in your face on the site without membership, it's always nice when they are removed.
Of all the membership features, I really think the reasons why you were matched with someone would make for interesting reading.
It's also a good way to check that the matches aren't just plucked out of nowhere and that there is some thought behind them.
MaiOtaku has some membership features you probably would have seen before and others that might be new to you.
But just how much are you going to have to pay if you'd like to take our membership and what payment plans does MaiOtaku offer?
Well, there is only one and that's a monthly payment.
But you'd probably never guess at the price.
It's only $3.99.
Although, in reality, MaiOtaku doesn't have the greatest features and allows you to message people for free, I am sure that you will agree that's not bad at all.
It's certainly worth signing up for membership for at least a month and seeing how the site operates with all the perks available to you.
Conclusion and Overall Rating
Before starting this review of Maiotaku, I didn't even know that there were dating sites for anime lovers (and yes, this isn't the only one).
But it's difficult to tell how effective it can be in helping you find love.
Obviously, it helps if you love anime because first and foremost, that will be the starting point of your conversation with someone.
And it's so refreshing to see a site that doesn't hide the ability to message someone behind a paywall.
But remember, you can't just find a profile of someone you like and start chatting.
And then there is the social networking side of things as well.
In other words, you first have to add them as a friend and when they add you back, then you can chat.
From a design point of view, the website isn't going to win any awards.
It's functional and does the job you need and nothing more than that.
In terms of membership, well, it's the cheapest I've yet to see on a dating site and while the features you get for that membership are not the best I've ever seen, at that price they are decent enough.
So what score am I going to give MaiOtaku?
Well, I think it's worth 3.5 out of 5.
And if you are an anime lover looking to find like-minded people, it's certainly worth your time.
Just a word of warning, there are fake profiles on the site, so maybe from the start, look to deal with paying members first up.
So what are your thoughts on MaiOtaku?
Would you use it?
Let us know below.
Frequently Asked Questions
The site has been around since 2009 and is popular with anime lovers the world over.
It doesn't have an email verification system, so you can make a new account in a matter of a few seconds.
That means there are a fair number of fake profiles on the site.
In their user terms and agreements, MaiOtaku stresses that all user information is kept safe at all times.
Unbelievably, it is free.
You can even message people for free.
There are a number of extra features that you can use if you become a member of the site but they aren't a necessity like on other dating sites.
So you can register your profile, message other users, view their profiles and launch searches, all for free.
First formed in 2009, MaiOtaku is all about the promotion of anime and bringing people together who love the art form.
It is certainly legit.
While MaiOtaku seems to have many users, it's difficult to say how much.
I searched for users in small obscure countries that I wouldn't think would turn up results and they did, so yes, the userbase seems to be in place.
The site itself was started in 2009 by Ryan Kopf who still heads the site.
To register a profile, you must be 18 or older.
To get online, you can only go to the MaiOtaku website and register from there.
All you need is a username, password and email address and you are online in about a minute.
There is no way to delete your MaiOtaku account.
All you can do is deactivate it.
To do so, go to "account" and click on the "deactivate" button.
After you have done that, your account is taken offline.
The MaiOtaku match up algorithm is very different from any other site.
First and foremost it matches people up on similar personality characteristics as well as their love of anime.
In other words, if two people love the same kind of anime, are the genders each are looking for and the right age, they might be a matchup.
It is a little more in-depth than that, but that's the basic idea.
Each match is also given a percentage rating, the higher the better.
Premium members to the site can see the five reasons as to why they were matched with someone else.
To block someone on MaiOtaku, click on their profile.
On the far right-hand side near "pictures", you will see the words "block [username]".
Click on that and they are blocked.
To unblock them, you must click that button again.