Today, we take a look at a dating site that's aimed at educated singles across the globe.
We are talking about Academic Singles, a niche online dating site with the specific aim of bringing educated people together, hopefully for the perfect match.
It's a little different from other dating services because to do this, part of the matchmaking algorithm includes a personality test.
This takes the form of a questionnaire that you fill in as part of the registration process to ensure compatibility with those you are matched with.
OFL Top Recommendations based on 100,000+ Survey

"Serious Relationships"
"Discreet Hookups"
"Best Course for Men"
"Quick Flings"
"Normal Hookups"
"Our Quiz"
Our in-depth review will look into:
So let's put this dating site for intellectuals to the test then.
Is your dating app giving you the best chance for success?
Make sure to take our online dating site/app quiz to find out.
It's a fact that people who follow our dating site suggestions have on average 2 extra dates per month.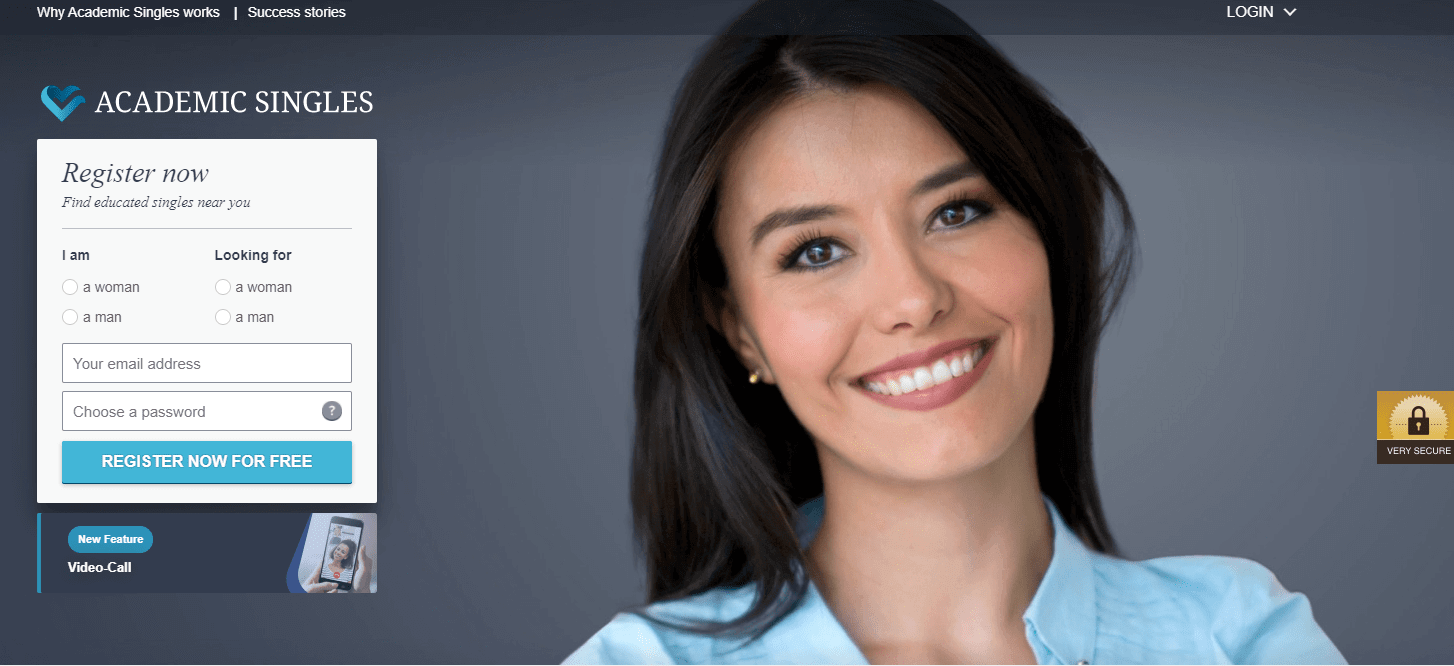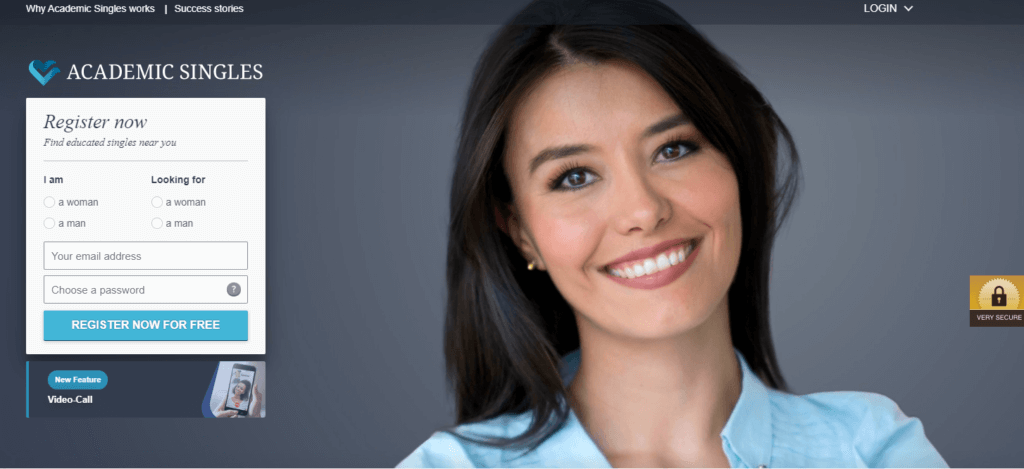 Ease of use – 5/5
Effectiveness – 3.5/5
Key features – 3/5
Pricing – 4.5/5
Incredible membership prices
Over 300 000 users in the United States alone
41% success rate in finding matchups for users
24 000 users joining each day
No fake profiles or scammers
Key features are lacking a little


Who Is It For/Demographics?
As we've seen Academic Singles is a dating site for intellectuals and academics to find someone for a serious relationship (like Tinder or eHarmony), or rarely, someone to hook up with (like BeNaughty or Ashley Madison).
While there are other dating sites that are aimed at professionals, this one is popular not only around the world but particularly in the United States.
While overall user figures weren't forthcoming, s.à.r.l, the company that runs the site claim around 300 000 users from America.
That's a pretty impressive number as it doesn't take into consideration global user statistics.
Here are some more figures to consider regarding the site:
OFL Top Recommendations based on 100,000+ Survey

"Serious Relationships"
"Discreet Hookups"
"Best Course for Men"
"Quick Flings"
"Normal Hookups"
"Our Quiz"
Around 30 000 users log in daily on the site
That's 210 000 each week
24 000 new users join each day
The Android app for Academic Singles has been downloaded over 10 000 times
The IOS version seems more popular
Academic Singles has a 3-star rating on the Google Play Store and a 4-star rating on the Apple Store.
Academic Singles

gender ratio and age ranges.
So what's the gender ratio like on an educated singles dating site like this?
Does it differ from other dating sites where men always seem to be in the ascendancy over women?
Yes, it does.
Here the gender ratio is very close.
51% of all users are men
49% of all users are women
I love it when a dating site sees a gender ratio that's close to equal.
It just means that whether you are a male or female, you know there is no need to fight huge competition trying to find a suitable date in a smaller pool of users, right?
Looking at the age ranges of users on-site, it doesn't take a rocket scientist to work out that most of the users on a dating website like this won't be 18-24 years-old.
So what's the breakdown then?
It's the 35-44 year-olds that are the largest group found here.
They makeup 35% of the total user base and are split 19% male and 16% female.
The smallest group on-site are the 18-24 year-olds making up only 2% of all users.
Here is a full breakdown:
35-44 year-olds (Total user base: 35% of which 19% are male and 16% are female)
45-54 year-olds (Total user base: 32% of which 17% are male and 15% are female)
55 and older (Total user base: 21% of which 11% are male and 10% are female)
25-34 year-olds (Total user base: 10% of which 6% are male and 4% are female)
18-24 year-olds (Total user base: 2% of which 1% are male and 1% are female)
So that's some excellent background to Academic Singles.
And with the theory behind us, it's time to get to the practical side of things.
Online dating for singles?
Let's see if Academic Singles has you covered.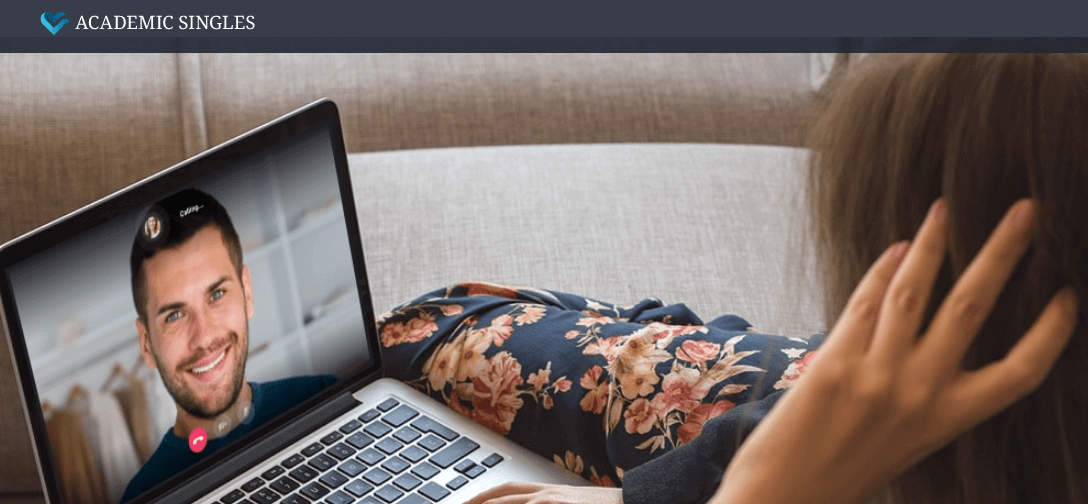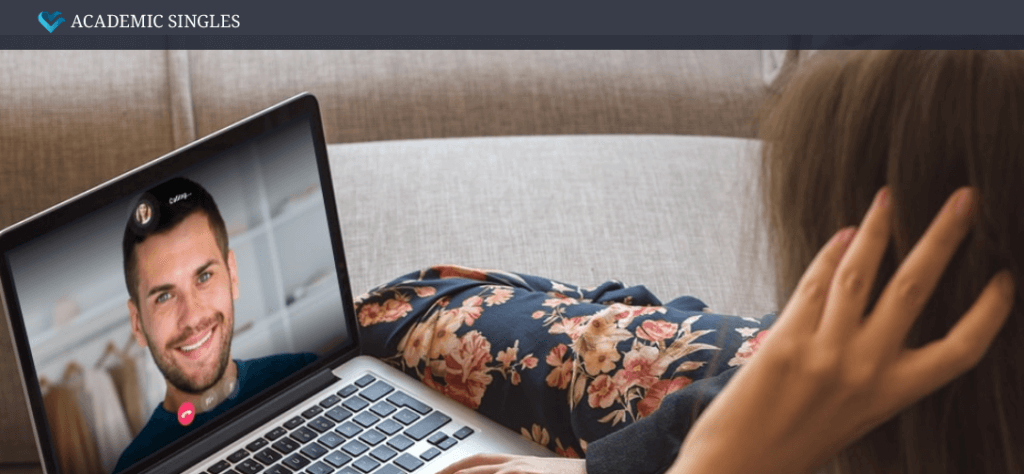 From the moment you land on the homepage, you can immediately see that this is a high-quality online dating site for intellectuals and academics.
And it's so inviting that's for sure.
Just like so many other dating sites, you will have access to a range of success stories, people that have found love using the site.
I like to read through these from time to time to get some insight as to how the site could work for me.
But of course, this is all about setting up a profile to make a success story of your own, right?
And going about that is easy enough.
Registering for your

Academic Singles

profile
It starts with providing four pieces of information:
Your gender
The gender you want to hook up with
Email address
Password
But then it gets very different from other dating sites.
It's at this point that you will start a personality test that helps with matchmaking and search criteria on the site.
While I won't go through everything that you will be asked here, it's pretty in-depth.
That shows the site takes matchmaking seriously, that's for sure.
There are about 25 questions in all that you have to answer covering a range of topics around your personality.
As this is how the site will match you with others, it's good to take some time to complete this.
It also includes aspects of your profile, like your appearance and level of education, for instance.
It took me about 20 minutes to finish which is quite a long time.
Again, it's critical to stress that you take things seriously with the personality test.
Following all that, you can access the site but will need to validate your email address.
Academic Singles also allows you to set "Icebreaker" questions that will be asked of your matches when they check out your profile.
In total, you can select three from a very comprehensive list.
Here's an example of one from the relationship section: "Is it essential for you that your family like your partner".
I really like this idea, it can help you find out a lot about a potential match but also show them what you value.
Your

Academic Singles

profile
It's not complete!
So make sure that you take 10 extra minutes to do so.
It's pretty unique too and I had a lot of fun filling it in.
For example, there are seven topics that you can fill out covering food, sport, holidays and more.
There is also a:
A views and values section
A goals section
A personal message
Lastly, you can tell a potential matchup what they will need to do to really win you over.
You can also add more than one picture.
The first will be your profile picture while the others are supplementary pictures that others can view.
Academic Singles

| Finding your way around
The overall design of the site is simple enough.
It's uncluttered and makes excellent use of white space.
In fact, it's pretty cutting-edge because I haven't seen something similar on other dating sites.
​From the outset, Academic Singles will present you with matches on the homepage.
So you are welcome to go through these if you'd like.
They are also ordered from the best possible match downwards, which I like.
Note that if you haven't uploaded a profile picture, you won't get to see theirs.
Fair is fair!
On the right-hand side of the homepage, you will see a matchup-style game as well.
Here you can either pass on the potential matchups or like them.
Below that, you will see who has visited your profile and also your favorites.
Adding favorites is only for premium members.
The uncluttered theme of the site carries over to the menu system.
I've seen dating sites that have menus, more menus and then even more menus.
Here, you only have three main menus:
Contacts: These are the matches that Academic Singles have supplied for you
Mailbox: Find your messages, both sent and received, here.
Who's online: Click here to see others online. You might not match with them, however.
On the right-hand side of the page, you have access to your profile as well as a list of those who have visited it.
Just click on the "eye" icon to find out who although this is for premium members only.
And if you ever need to go back to the homepage, just click on the Academic Singles logo in the top left of the screen.

With Academic Singles providing you with matches, there's not really any searching you can do on the site for others, so to speak.
For example, you would have noticed when I was talking about the menu system that this online dating site for intellectuals and academics doesn't include a search menu.
So are you then only reliant on the matchups the site provides?
Let's take a look.
Finding the perfect matchup on

Academic Singles
So I've already stressed how critical it is that you fill in the matchmaking questionnaire properly when you register your profile.
That's because, through it, the site will provide you with quality matches based on what you want.
And while you can't really search for your own, these matchup returns can be influenced.
But how?
Well, you can apply certain filters to them to change the types of matchups you receive.
It's easy enough to find them as well.
Click on the "Contacts" menu And you will see "My Search".
All you need to do is click on it to make adjustments which include:
A search region/location
Education
Yearly income
Smoking and drinking habits
If they have children
If they want children
Their body shape
Religion
Ethnicity
So while the site gives you matchups you are able to tweak them to your liking.
Reaching out to other users
Regular users are free to make searches using all the parameters I have highlighted above.
You can also see other users' profiles.
But how do you reach out to them?
Well, if it through messaging, you are going to have to become a premium member on the site.
You can answer someone's three icebreaker questions as a free user, however.
That's a way to let them know you are interested.
You can also like someone's profile or send an emoticon to them as well.
So there is limited communication but no messaging.
What are the benefits of an Academic Singles premium membership?
Well, these are the key features you can expect.
1. Send

unlimited messages
Messaging is the cornerstone of any dating site and that's the case here as well.
It's certainly the ability to message other users and read their replies that has led to a 41% success rate of people finding love on the site, that's for sure.
Also, you can read any messages that other users send to you and reply as well.
As a user on the site, you can upload more than one picture.
Regular users, however, cannot see these extra pictures, only profile pictures.
A premium member, however, can see all the pics that a user has uploaded.
3. Add users to favorites
It's often easy to get carried away on a dating site when looking through matches in the attempt to find someone that appeals to you.
As you go from profile to profile, if you don't keep a record, you might just forget someone that you were attracted to or that really stood out for you.
That's where favoriting comes in to help.
It allows you to go through all your matches in one sitting, favoriting those that you want to come back to and find out more about.
It's a useful tool.
4. See who has visited your profile
Many people who frequent dating sites don't see the value in this.
I use it all the time.
Why?
Well, for one, if you aren't getting people visiting your site, maybe it's time to spruce up your profile picture or change things around.
Also, if someone visits your profile but doesn't reach out to you, that's not the end of it.
Follow up from your side, you've got nothing to lose.
Why would anyone visit someone's profile if they weren't at least a little bit interested in you, right?
I mean, if you click on someone's profile, it's because you want to see what that user has to offer.
It works the other way around as well.
All-in-all, the features aren't much to write home about.
But at least you can message other users and read messages that get sent to you, right?
I guess those behind the site don't want it to have too many flashy features that detract from the real reason why we have dating sites.
​And that's to find potential matchups by reaching out to others.
The tools you need to do that are found here.
I must admit, I was a little worried about the pricing of this website when I saw the small number of key features on offer.
If Academic Singles charged $39.99 per month, it would be too expensive.
Luckily, they've thought long and hard about their pricing and for me, they've nailed it.
It is a little different, however.
For example, there is no 1-month subscription option.
Your options are a 3, 6 or 12-month membership.
Here's a breakdown of what they cost:
3-month membership: $32.95 ($10.98 per month)
6-month membership: $24.95 ($4.16 per month)
12-months membership: $19.95 ($1.66 per month)
I just can't believe these prices.
I actually double-checked them the first time I saw them thinking something must be wrong. But it isn't.
That is how cheap Academic Singles is.
Although I am not a fan of 12-month membership options, who wouldn't jump at this option.
$1.66 per month!
I don't think I have seen anything so low ever!
Payment for membership is by credit card only.
Remember, if you have found love on the site, then cancellation of your membership is important, otherwise it will tick over again after 3,6 or 12-months.
Canceling a contract on a dating site is something that users often forget, so don't fall into that trap.


Conclusion And Overall Rating
Thanks for taking the time to read our review of Academic Singles.
It is one of the best dating sites for intellectuals found online today, that's for sure.
Right from registration, I found the site an absolute pleasure to use.
Yes, you can't technically search for matchups like other dating sites, but thanks to the personality test, the matchups presented to you are spot on.
Well, they were for me and that's because I took the time to carefully fill in that test and flesh out my profile.
Regular users cannot message others but there are unique ways of showing that you are interested in someone and your matches can be refined by using the filters on offer.
While at first I wasn't that impressed with the key features on offer (there is only four) that soon fell away after seeing the pricing.
It's here that Academic Singles really does excel.
In fact, the prices are so cheap, you would be excused if you thought that they've made a mistake.
Without a doubt, this is a leading website when it comes to online dating for intellectuals and academics.
Before we get into an overall rating for Academic Singles, during my time on the site, I can't say I came across any fake profiles or scammers, which makes or a pleasant change from most dating sites.
So let's give this site a rating then.
This is a fantastic dating site and fully deserves a 4 out of 5.
If you have any questions, leave them in the comments below or be sure to read the FAQ.
Frequently Asked Questions