Have you been looking for the best FabSwingers review? Well, you've come to the right place! Whether you wish to embrace your deepest swinging fantasies or want to add some much-needed excitement to your life, you will find fulfillment on FabSwingers.
As a website solely designed for the swinging community, FabSwingers boasts millions of members, making it one of the world's largest swinging websites.
It is the ideal place for singles looking to swing and couples who want to engage in "partner swapping" activities. The site allows for quick creation of profiles and provides a list of sexual fetishes that members can participate in. Skeptical? Read on to find out why you should join the FabSwingers hype.
Pros:
Entirely free to use
Millions of members on the site
Members can organize real-life dates using the "Meet Today" feature
Event listings that make it easy to meet other swingers
Verification system that ensures all members are genuine and authentic
Cons:
An antiquated website that needs updating
Although the site is mobile-optimized, it does not come with a mobile app
Member Information
When you sign up to FabSwingers, you will find that male members dominate the site at a ratio of 60:40. But who's counting? Whether male or female, the members on the site make your swinging experiences worthwhile.
I was nervous after joining the site because it felt like I was stepping into unchartered waters. But it was quite refreshing to find that the members were polite and welcoming. The site only allows members from English-speaking countries to sign up.
Sign Up Process
RATING
4/5
The FabSwingers registration process is easy and user-friendly.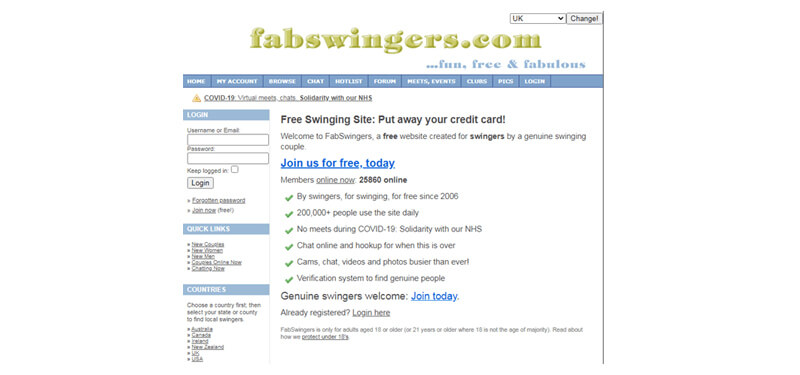 The questions, as well as the process itself, was very straight forward. First, I had to provide information on my gender, location, username, and email address.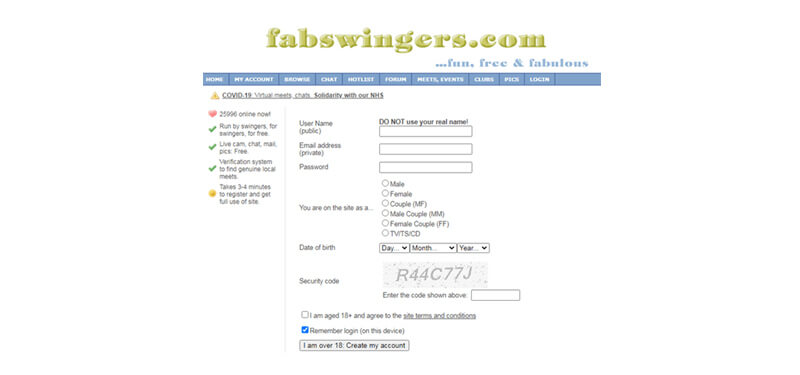 Most importantly, I had to pass a photo verification test to access my account. This involved uploading a photo that showed my face while my hands were holding a piece of paper that had my username and the word "fabswingers.com". After completing this process, my account was verified and became active after three hours.
Contacting People
RATING
4.5/5
Contacting others on FabSwingers can be done in two ways, through video or text messaging. I easily messaged everyone on the site. However, there was a "block" option for those members you may not want to talk to for any reason.
I was able to participate in this general chat: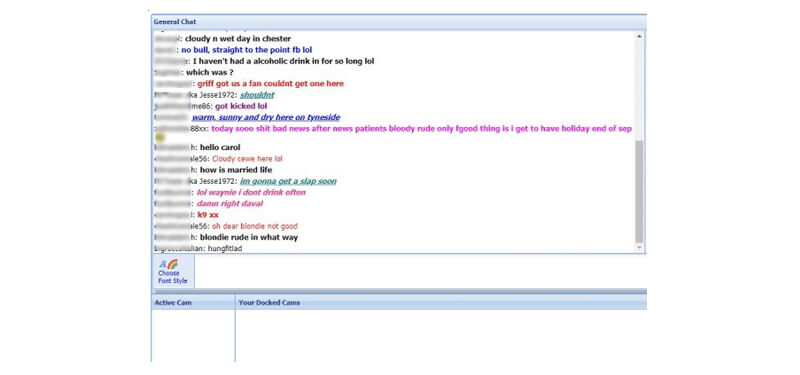 Don't worry about the safety associated with the messages and webcam chats, as FabSwingers has moderators who ensure that the members only engage in acceptable content.
Profile
RATING
4/5
The profiles on FabSwingers are just right, carrying enough information. This is the information that appeared on my profile: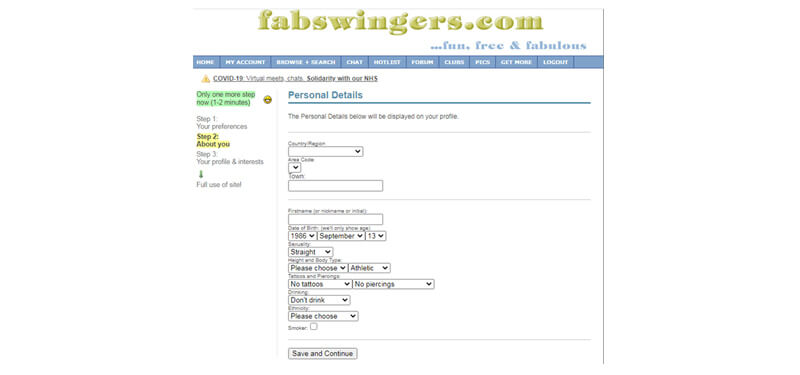 Before the site approves any profile, a thorough check is conducted to ensure that it belongs to a real user. The photo verification process also adds a layer of security. Therefore, it is safe to say that FabSwingers does not carry any fake profiles.
OFL Top Recommendations based on 100,000+ Survey

"Serious Relationships"
"Discreet Hookups"
"Best Course for Men"
"Quick Flings"
"Normal Hookups"
"Our Quiz"
Profiles also come with pictures that are visible to everyone for free. From my experience, I would say that it is possible to form a sexual connection by looking at the profiles on FabSwingers. I'm not one to fall blindly, but these profiles are as seductive as they come.
The information on your FabSwingers profile is not permanent and can be changed later.
Mobile App
RATING
3.5/5
While I was impressed with FabSwingers, it came with one downside: the lack of a mobile app. Now, I am a busy individual who prefers to access my dating account on the go. But with FabSwingers, I couldn't do it. Honestly, the lack of a mobile app was a bit discouraging.
But don't lose your faith yet! I found that I could still access the FabSwingers site through my mobile browser because FabSwingers is mobile-optimized.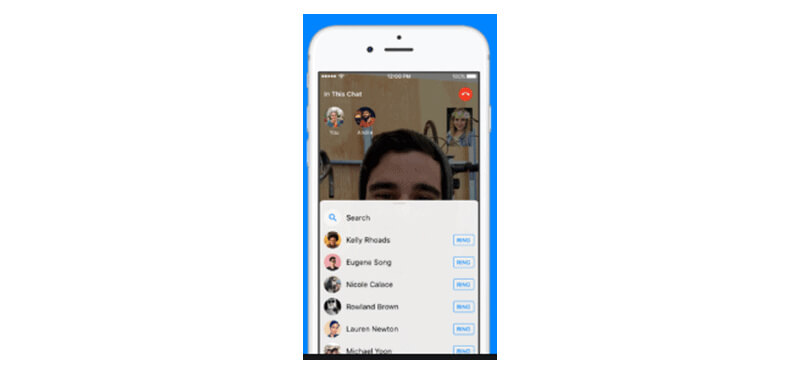 Granted, this is not as convenient as an app would be, but it is close enough. You do not have to sit behind your computer to log into your account. Your mobile device can still do the job. All you need to do is type in "fabswingers.com" into your smartphone's browser, and voila! You will end up on the site's homepage.
Another negative is that iPad and iPhone users will not be able to access the web chat feature on their phones because FabSwingers uses the HTML5 flash feature for its webchats, something that iPhones and iPads do not have. However, Android users can make the most of these chats.
Membership Options
RATING
4.5/5
FabSwingers members enjoy the services on the site, all for free. There is nothing that I was required to pay for. Additionally, there is no Fabswingers app that may come with in-app purchases or download costs. Therefore, the only thing that I needed to do was sign up for the service and be engrossed in the swinging experiences.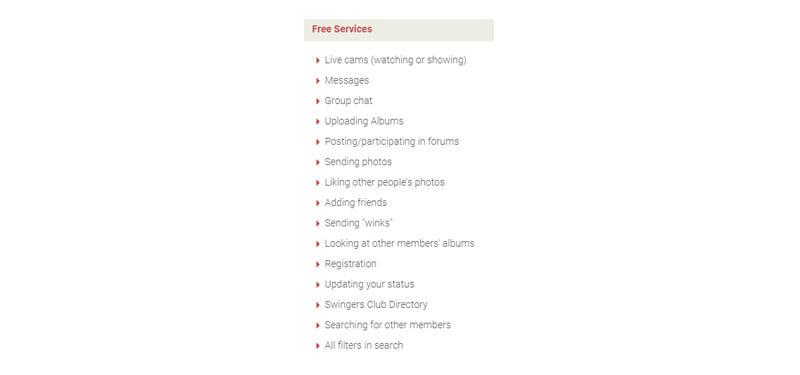 With my free account, I could not only send messages and view the live webcams, but I could also upload albums, add friends, and enjoy search features amongst a handful of other features.
Even so, there is still a catch. While FabSwingers does not have a premium membership option, it does give its members the option to upgrade to a gold or silver account.
This is what I found out: all members, regardless of whether they had a free account or one that was upgraded to gold or silver, enjoyed the swinging services in the same way. The only difference was that members with silver and gold accounts could block advertisements from their pages and view multiple webcams, and that was just about it! The upgrade cost is only $5.
The Bottom Line
Couples and singles alike will find the good times and excitement that they are seeking from FabSwingers. This site is especially perfect for those looking for casual but unforgettable and out of the box experiences.
The fact that signing up is completely free is the icing on an already delicious cake. Just remember that there is no censoring here. So, don't be shocked when you come across the nudity on the site. But If you are into the kink, then FabSwingers surely deserves a sign-up!
Frequently Asked Questions
Can I access the chat cams using the FabSwingers mobile site?
First, it is important to note that FabSwingers does not come with a mobile app. Even so, the site is still mobile-optimized; thus, you can access it using your smartphone. You can equally access the chat cams through the mobile version of the site. Just go to the "chat" tab and click on the camera icon located right beside a username, and you will be able to enjoy the chat cams.
What is the importance of uploading my photo on the Fabswingers chat site?
Before you can use the FabSwingers site, you will be required to upload and verify your photo to ensure that you are a real person. FabSwingers does not tolerate fake users or profiles.