intro: In this Pernals review we will introduce you to one of the apps that were dubbed the Craigslist Personals alternative required upon canceling the personals section on Craigslist.
Formerly known as Cragly, Pernals is a rather new website for any type of sexual relationship – casual encounters or serious commitment.
In this article we will evaluate and assess the app in full, exploring the following:
Is your dating app giving you the best chance for success?
Make sure to take our online dating site/app quiz to find out.
It's a fact that people who follow our dating site suggestions have on average 2 extra dates per month.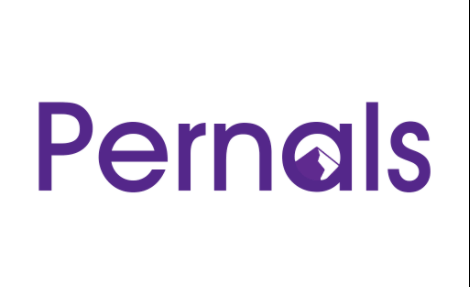 Effectiveness – 3/5
Price – 4/5
Ease-of-use – 4/5
Features – 3/5
The app is available for both iOS and Android
The app is diverse in terms of relationships you can look for
Fills the market void
The LGBTQ+ community is totally welcome
In accordance with FOSTA
There is a significant number of fake profiles and scammers
Messaging is a premium feature
Subscription is quite expensive for a casual hookup app
The app can be glitchy
The location is too wide
Subcategories are sometimes mixed up
Who is it for? / Demographic makeup
As we have already stated, Pernals is a rather new (2018) online dating app created out of the need to fill the void that was created in the adult online dating scene after the Craigslist personals section was shut down.
After the US government passed FOSTA (Fight Online Sex Trafficking Act) people who were using Craigslist personals and Backpage.com were left with no place to anonymously search for a hookup or a nearby date.
Here, we are talking about people using the platforms legally. Suddenly there was a niche in the adult online dating world that was uncatered to.
The first alternative was Cragly.com – a website co-created by the kinky Alesandra Madison.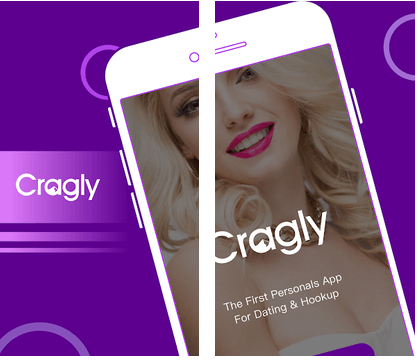 The Cragly website was shortly renamed and rebranded as Pernals since Craigslist was worried bout the similar names and being connected to the app itself.
So, finally, who is the app for and who makes up their membership?
According to the app itself, it is for anyone who was left with no place to find real dates after FOSTA.
Here you can find anything from a serious relationship (like Tinder or eHarmony) to a casual hookup (like BeNaughty or Ashley Madison), or simply somebody to spend some time with doing any activity you choose.
OFL Top Recommendations based on 100,000+ Survey

"Serious Relationships"
"Discreet Hookups"
"Best Course for Men"
"Quick Flings"
"Normal Hookups"
"Our Quiz"
Similarly to Craigslist, Pernals has several subcategories, and here they are:
strictly platonic
women seek women
women seek men
men seek women
men seek men
misc romance
casual encounters
So, if you belong to any of these groups there is a place for you.
The app is inclusive of all types of relationships.
So whether you are kinky and trying to find a like-minded individual, a couple looking for a threesome, somebody looking for an FWB, or an NSA encounter – there is no judgment.
Whether you are straight, gay, trans,… – again, you are welcome
Who is it not for? Sex workers.
Sex workers are not welcome on the app and asking for money for sexual services on the app will not be tolerated.
Who is on the app?
According to the statistics and our research, the majority of members – about 80% are based in the USA and Canada.
They are between 25 and 50 and looking for locals to hook up with.
This is what the majority is looking for although there is a smaller number of people who use it as a plane dating website looking for serious relationships and love.
When we talk about an online dating website being effective we are thinking in this direction: If I want a hookup do I get it?
If I want a relationship, does this app offer me the opportunity to meet the right person for me?
So, if you are browsing through profiles on the best dating site there is for hookups and looking for a relationship, chances are you are going to deem it ineffective.
To each their own, we say.
On Pernals, you are more likely to find an individual ready to spend the night with you, thank you and disappear out of your life than to find somebody to spend the rest of your life with.
This is because the app caters to people who were formerly users of personals websites and they are usually looking for fun rather than a commitment.
On the other hand, the top positive comments in reviews of this app come from people who claim to have found a boyfriend or a girlfriend.
There is also a significant number of reviews coming from couples looking to spice up their sex life by adding a third party to the bed.
When it comes to the effectiveness of the app regarding casual encounters and NSA one-night-stands the reviews are mixed.
There is a lot of users who claim that there are a lot of scammers and bots on the app.
The app's support claims to be working in the direction of getting rid of the fakes and get more real-life people to subscribe.
That being said, the effectiveness of the app is not that great and something has to be done a.s.a.p.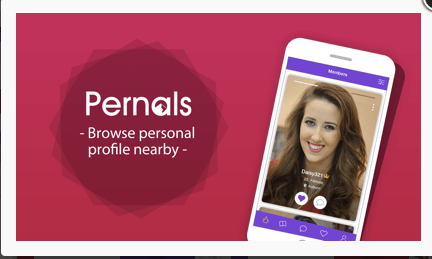 The niche that it caters to requires quick and easy results.
Another thing that can slow down your effectiveness score on the app is that the "tags" for the type of relationships can get mixed up.
For example, a man looking for men could find in his search a profile of a man looking for women.
It is possible that this happens because there still aren't that many users on the app, and the situation will change in time.
The more serious the relationship that is aimed at, the more useful and versatile features there are on dating apps.
Casual dating apps usually do not have that many features or matching algorithms and Pernals.com is no exception.
There aren't many features on the app since it is mostly aimed at casual relationships, and quick no-strings-attached arrangements.
The goal is to quickly and securely find somebody you need – be it for dating or a romp in the sack.
It is a direct approach to getting what you want and right now based on first impressions drawn from a photo and a short description of interests and intentions.
It is a fast-paced app for horny people on the go (mostly).
Even if you are up for something more long-term, you can chat away and try to get to know that person via texts or meet them in person and see what happens, because there is no video chat feature.
So, what do you get on Pernals?
After downloading the app for free on your desired app store you come to the most important feature and that is creating your ad.
In your ad, you state which relationship type you are interested in and give a short description of yourself.
On your home screen, you will see the ads of people that are compatible with your searches and you can browse through them as you would do on Craigslist.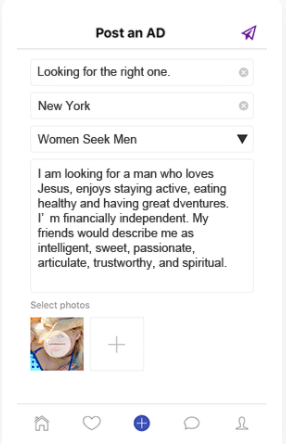 There is a like feature on the app. After viewing an ad you can decide to like it or not.
The founders have been very specific that they do not like the Tinder swiping practice so they included liking an ad only after you have seen it completely in order to avoid connections based only on physical attraction.
You can see your likes in the app.
In order to actually arrange a meeting, you can message another user.
If you are a paying member you can message another user and start arranging your meeting as soon as you lay an eye on an ad you like.
If you are, however, a free member you can message another user if you both like each other.
This is one of the main complaints in both Pernals and Cragly reviews.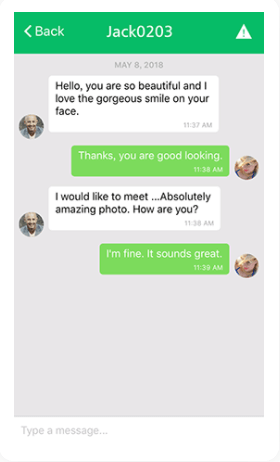 So, this feature is one of the most appealing when we are talking about a no-strings-attached affair.
The thing is, you want to get in and get out (quite literally sometimes) without any mess, small talk, or getting-to-know-you questions.
To facilitate that, you can use a nickname or a pseudonym in your ad instead of your given name.
In that way, you keep private stuff private and share only as much as you want.
The only thing you can be recognized by is your photo – according to the terms of use the photo must be of you – you can't use cartoons, celebrities, and so on.
Using the app is quite simple and designed for quick results.
If you want to meet someone tonight to fulfill your needs you do not need to spend half an hour filling up questionnaires and wondering if your boss will see your ad.
Here's how Pernals works:
First, you need to download the app from Apple Store or PlayStore.
The next thing you can do for free is create and post a personal ad.
To register and create an ad all you need to provide is some basic information including what kind of a relationship you are looking for and where you are located.
There is no connecting through social media and aside from location, you need to provide only an email address and a password.
You can pick a nickname for yourself if you do not want to reveal your name.
You have an option to write a short passage to introduce yourself and explain what type of person you are looking for, or, you can just say a few interesting things about yourself – up to you.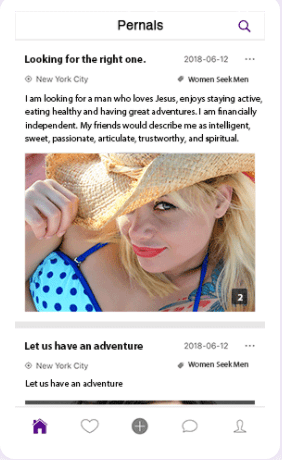 Next, you will have to provide a photo of yourself that goes through a manual checking process to see if the photo is real.
Nude pics and photos of children are not allowed on the app.
This is one of the guidelines that ensure that the app is not used for illegal actions.
Once you have your pic approved you can browse through the ads and start chatting and arranging your encounters.
If you think that an ad does not comply with the terms of use you can report a user on their ad.
The app is pretty straightforward as it is designed to facilitate casual encounters, extramarital affairs, and NSA arrangements.
It is quick, easy, and straightforward.
The location settings can be a bit narrower for convenience's sake.
Otherwise, it is intuitive and easy to use.
There are no additional features that could complicate the process and the complete sign-up can be done within minutes.
One of the main complaints according to user experience is the fact that price-wise Pernals is quite different from Craigslist, which it is supposedly an alternative to.
Craigslist casual encounter reviews state that its personals app being free is actually what made it so popular, especially for casual hookups in the USA.
When you are used to posting personal ads on one website for free and it gets shut down, it is quite understandable to expect that what is promoted as an alternative is free as well.
Is it the case? Nope.
Although you can post your ad for free, Pernals.com does not offer any trial period, and unless both users like each other, you have to pay to send messages or ads.
This is not something that Craigslist users are used to but Alesandra Madison, the founder of this particular personals site, states that it is necessary in order to prevent online sex trafficking.
People who are looking to scam you or are sex workers are not that inclined to pay for a subscription, hence you are required to have a subscription to fully use the app.
Downloading it from both the Play Store and Apple Store is free.
So how much would you need to pay for a premium subscription on pernals?
Here are the subscription plans:
A 1-month subscription is about 15 dollars.
A 3-month subscription is about 35 dollars.
A 6-month subscription is about 60 dollars.
Compared to other casual dating hookup apps it is expensive.
The subscription will be charged to your iTunes account.
Conclusion, Overall Rating and CTA
According to everything we have seen on the app and the reviews we have read we have to say that we are a bit torn between being delighted about it and a little disappointed.
Here's the issue:
The idea behind the app is fantastic – it is useful, it is needed, it is convenient.
However, it seems that they have not figured out everything yet and that there is still more work to be done on quite a lot from the technical and from the organizational standpoint.
Although there were some bugs that got fixed there are still issues with either the buttons not responding, or the ads not showing on the home page – to name only two of the glitchy issues.
There are a lot of reports on fake profiles which could be understandable since all those people who were looking for casual dating on, say, Craigslist are now looking for an alternative – even those who are into illegal stuff.
People the app caters to are not the ones who are into illegal relationships.
The app is still fairly young and, hopefully, the number of fake profiles will lower in time when the app develops a reputation that does not equal its questionable predecessors.
Some other suggestions we and other users have are these:
The location should be more precise – i.e. New York is a huge area to cover when you are in need of a booty call for example.
Another thing is that there should be some additional perks on more expensive subscription plans – otherwise, why pay for it?
Anyway, we think that the app has a lot of potentials to become a strong contender to some older, more popular casual hookup dating websites, although it is not there yet.
So, if you are in need of its services, you can go ahead and try it out.
Maybe you will be one of the lucky ones that have found exactly what they need on the app – be it a casual or serious relationship.