If you are looking for a way to find discreet hookups that would involve extramarital affairs, you will likely go for an online dating service.
The main two contenders when it comes to a dating website for married people are Victoria Milan and Ashley Madison, and a lot of people can be unsure of which one to go for, and that's precisely why I'm here.
Let's compare these two married dating sites and see which is the best choice for you! We'll check out:
General overview
Layout and ease of use
User structure
Free features
Premium features
Cost
Sign up
Security
Bonus tip: we have found that you can save a lot on Ashley Madison by signing up on the website (not the app) using this special link.
OFL Top Recommendations based on 100,000+ Survey

"Serious Relationships"
"Discreet Hookups"
"Best Course for Men"
"Quick Flings"
"Normal Hookups"
"Our Quiz"
Also, make sure to check out our full Ashley Madison review here and check out the individual Victoria Milan review.
Victoria Milan vs. Ashley Madison In Numbers
The first thing that I will compare between these two are the numbers – that's something that can't lie!
When it comes to the overall number of people who are using these casual dating sites, Ashley Madison has a user base that's larger by far.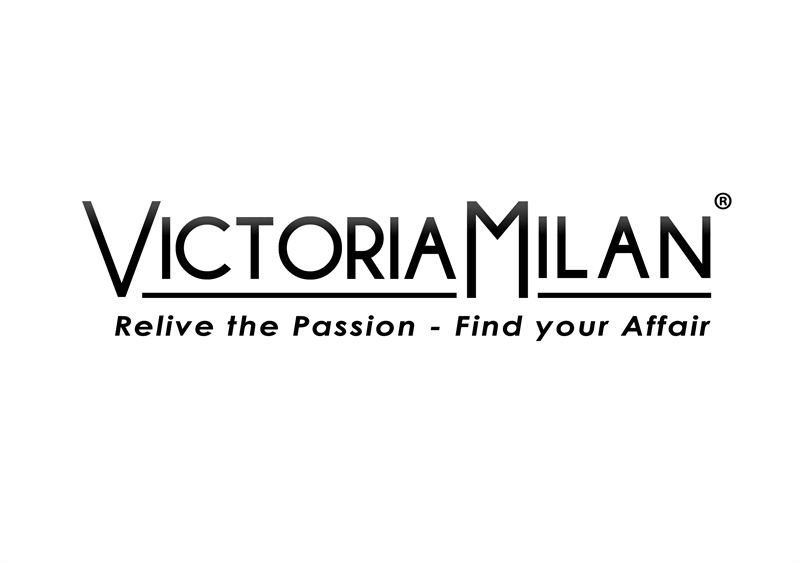 In any Ashley Madison review that you stumble upon, you will see the stats that say that they have over 24 million members, while the information that you would find in a Victoria Milan review will tell you that their user base for adult dating is around 600,000 members.
Some additional information is that Ashley Madison has around 20,000 daily logins, while Victoria Milan has 100,000 members active on a weekly basis.
Regarding the male-to-female ratio, it seems like Ashley Madison would be the best dating site for heterosexual people as its ratio is 45/55.
On the other hand, Victoria Milan might be the best affair site for women whose casual encounters and real-life dates might involve some experimentation, as the male-to-female ratio is 39/61.
Victoria Milan vs. Ashley Madison: A Basic Overview
A lot of people who are ready to delve into an affair have might already have an encounter with these websites and apps, at least in the app store. Still, in case this is completely new territory for you, let's get into a basic overview of both of these platforms.
Firstly, Ashley Madison has been on the Internet since 2001, rightfully making it on the favorites list repeatedly over the years when it comes to hookup sites, especially when it comes to cheaters and affairs.
Mainly, the member profiles here are looking to have no-strings-attached affairs outside their marriages, so it's a niche dating website.
However, nowadays, they cater to even more kinds of people, and dating experts would recommend it to anyone who is looking for something casual. Also, if you would like to find an older partner for yourself, you will likely find compatibility with people on here.
Similarly, VictoriaMilan.com started as something for people who wanted to have the option to visit site platforms for cheating, and it's very discreet because of that.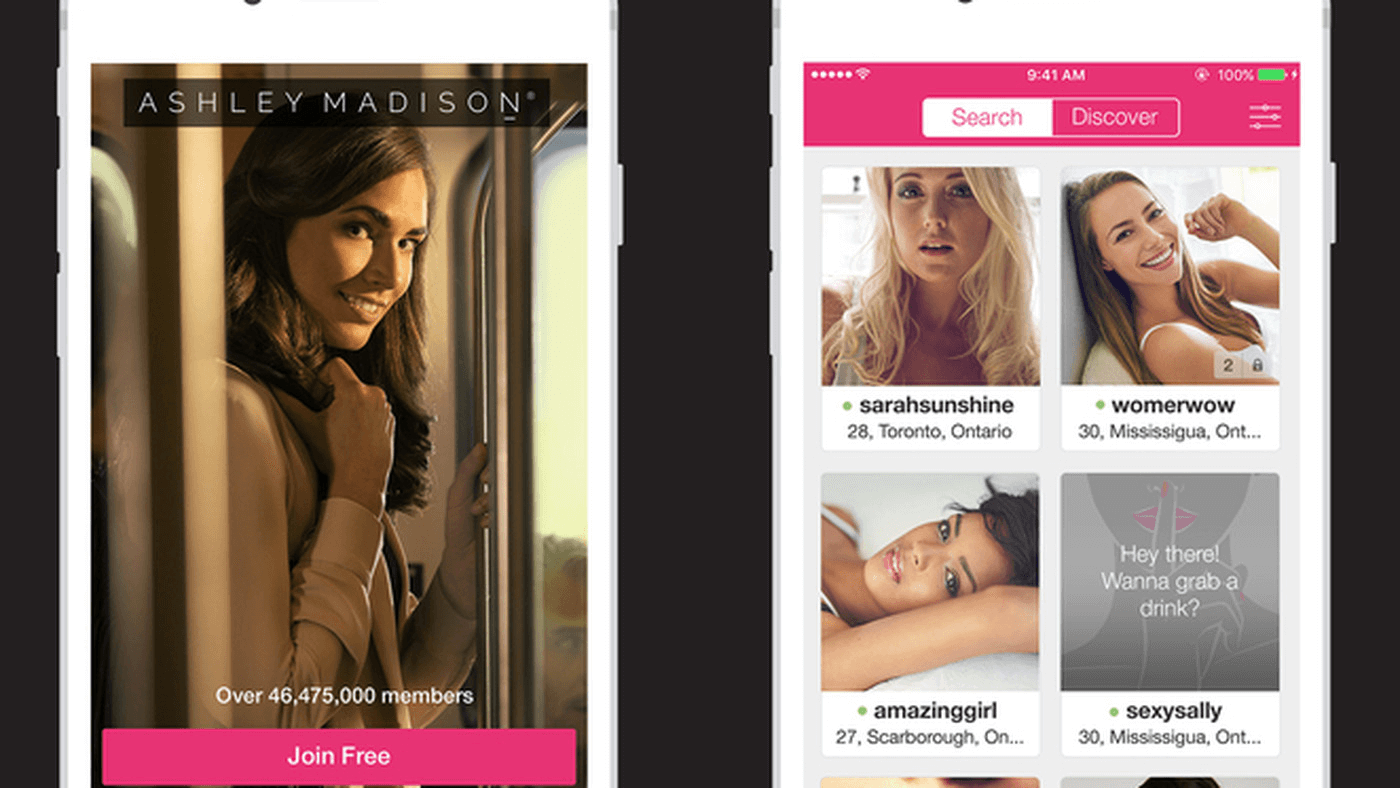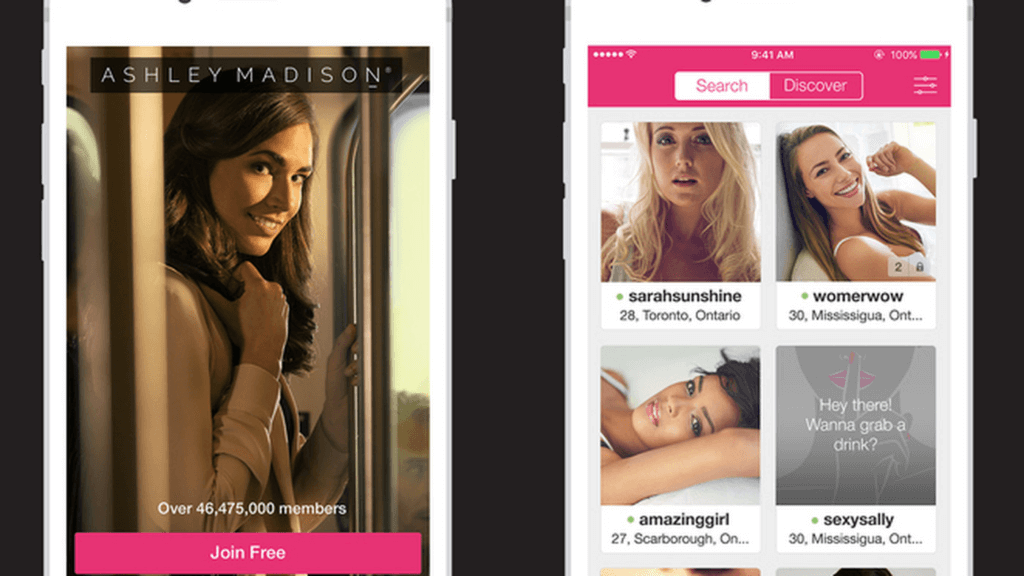 But, besides going for affairs, as many site reviews would tell you, this website is also great for people who want to spice up their sexual lives and maybe try out some things they always wanted but haven't had the chance to.
Whether you're looking for an affair, a sugar daddy, or just someone for a steamy video chat, you will be available to find it on this international platform.
It's not one of the newest apps; however, as it was published in 2010, it still doesn't have the wide user base that apps like Tinder have.
OFL Top Recommendations based on 100,000+ Survey

"Serious Relationships"
"Discreet Hookups"
"Best Course for Men"
"Quick Flings"
"Normal Hookups"
"Our Quiz"
Victoria Milan vs. Ashley Madison: Ease Of Use And Layout
When it comes to the layout of these apps, it's kind of similar and reminiscent of most dating apps nowadays.
This means that both are very easy to use and intuitive, even if you have never been on a dating platform before.
One thing that can be seen as a difference is the fact that Victoria Milan is newer, and Ashley Madison is reminiscent of the old days of the online dating world.
But, overall, both apps are easy to use, but nothing overly spectacular or innovative – which in my opinion, can be seen as a plus.
Victoria Milan vs. Ashley Madison: Popularity And User Structure
Between these two, it's evident that Ashley Madison is more popular and has a broader user base.
This makes a lot of sense because of how much older the platform is.
To be precise, Ashley Madison has more than 20 million users, while Victoria Milan is now around 600 thousand.
When it comes to the structure of these user bases, Ashley Madison has a much better division between men and women, while Victoria Milan has more women.
The age distribution for these two websites is also quite similar, with most of the people on there being between 30 and 35.
This distribution makes sense because the primary purpose of both is for people in marriages to have affairs, and people younger than that are not that often married.
One important thing to have in mind when it comes to the overall popularity of these platforms is that while both of them had pretty steady months, there has been a giant peak in new users on Ashley Madison.
Victoria Milan vs. Ashley Madison: What Do You Get For Free
Like most dating platforms nowadays, some features are given to you for free, and there are some that need to be paid for, and these are no different.
So, let's see what you get for free on these websites.
Victoria Milan Free Features
Signing up and having your photos uploaded
The use of search filters
Having your own Favorite list of users
Checking out who are the people that viewed your profile
Being able to send winks to all of the users on the website
Ashley Madison Free Features
All features are completely free for female users
Liking profiles of other users
Browsing other users' profiles
Sending winks
Making your Favorite list and adding new profiles to it
Victoria Milan vs. Ashley Madison: Premium Features Cost And Pricing
Because Ashley Madison has its unconventional payment policy, this is where these two platforms are very different.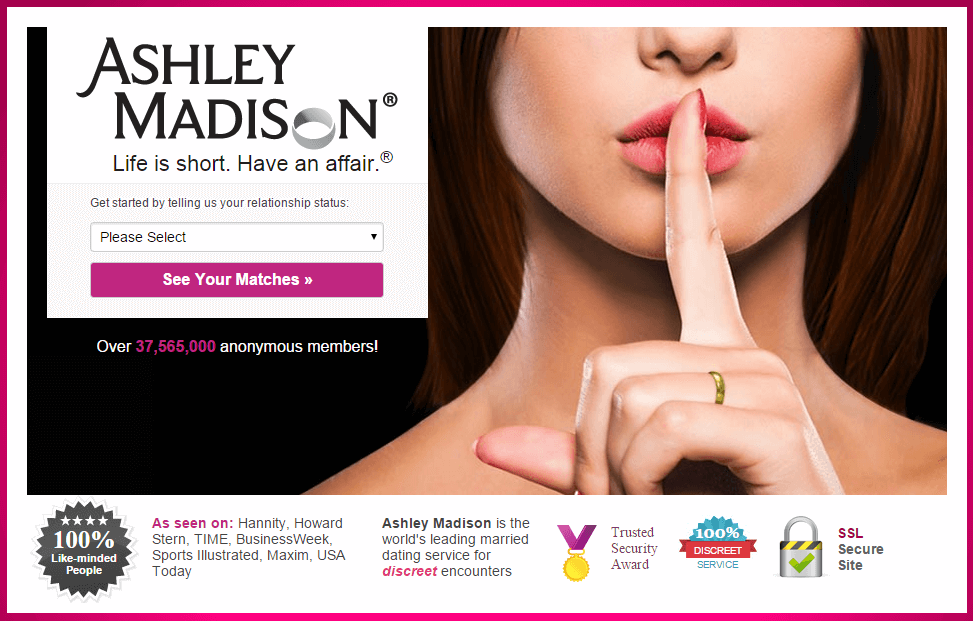 Instead of a monthly subscription, Ashley Madison has a credit system.
This means that for each thing that you do, you have to pay with credits that you have previously bought.
There are three different packages available; one where you can get 100 credits for around $50, one that gives you 500 credits for $150, and the biggest one which provides you with 1000 credits for $250.
As already mentioned, all of the features are free for female users on Ashley Madison, which is relevant mainly for male users.
So, to open and send a message, you will need to pay 5 credits each time.
Then, you can have calls that will cost you 30 credits for a 30-minute call.
Finally, there is a feature you can use to send virtual gifts, and there are various, and they cost 20, 30, or 50 credits.
On the other hand, Victoria Milan has the usual monthly subscription model.
However, you pay for a 3-month membership, and which costs $60.
But, with that subscription, you also get some credits that are meant to be used on all kinds of different virtual gifts.
Victoria Milan vs. Ashley Madison: Sign-up And Security
When you start the sign-up process on Ashley Madison, you will first be presented with the option to set your sexual identity, then your status, and then what you're looking for on the app.
After that, you will choose your username and your password, and then your location and birthday.
After that, you will be asked to write a description that will present you in the best possible light and a statement regarding what kind of interactions you expect to have on the website.
Then, you will be asked to add details like your height, weight, ethnicity, body type, and e-mail address.
Finally, you will need to add a profile picture – and the one you choose should be recent.
When you go to Victoria Milan, the registration process is straightforward.
Firstly, you choose a username and a screen name, and actually, things like your address and your phone number aren't needed since having their users anonymous is the main worry of this platform.
Then, you can add some new information, like what are your interests and turn-ons, which aren't necessary but advised to have because that's how you will increase the chances of finding someone you are compatible with.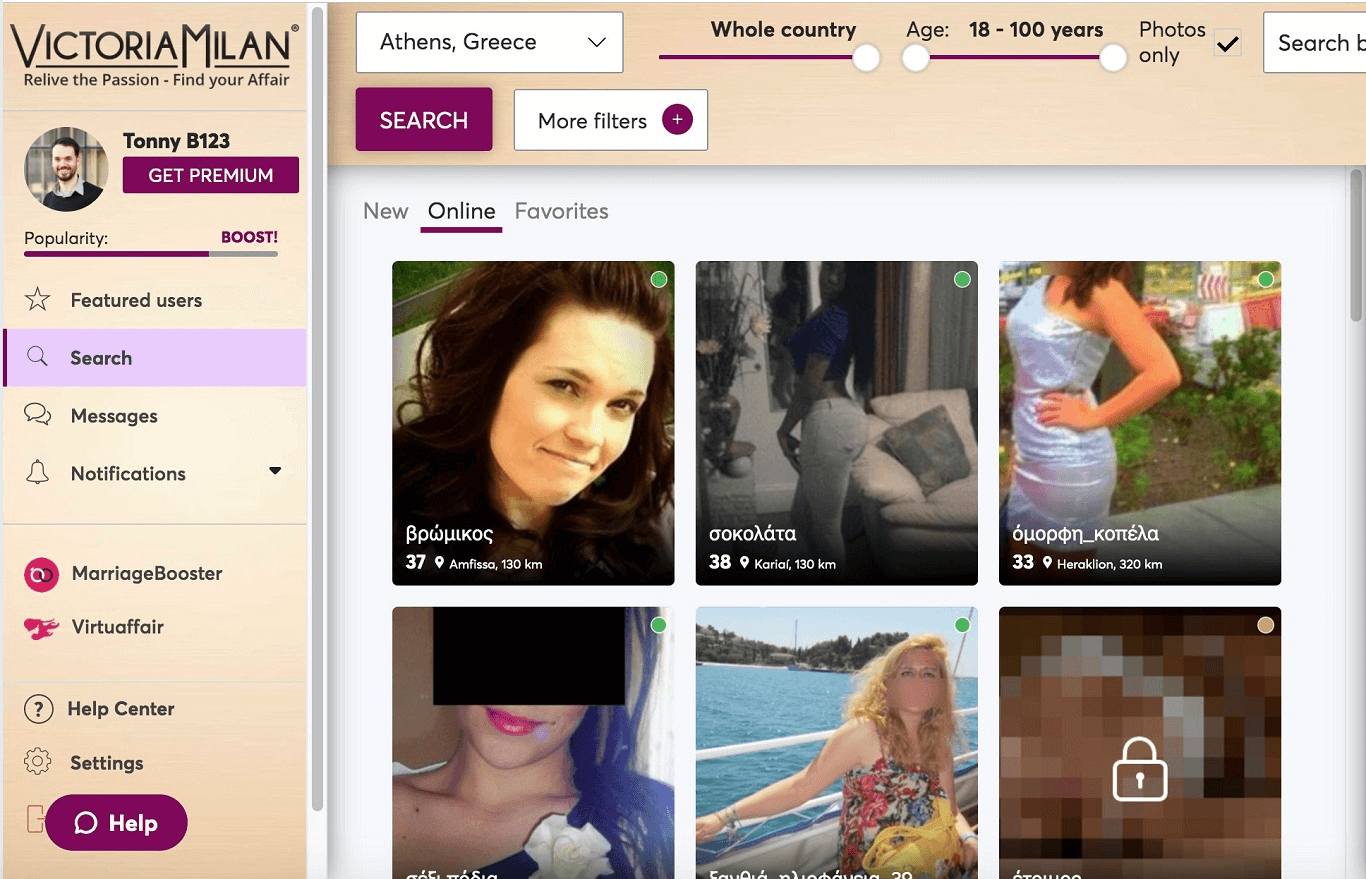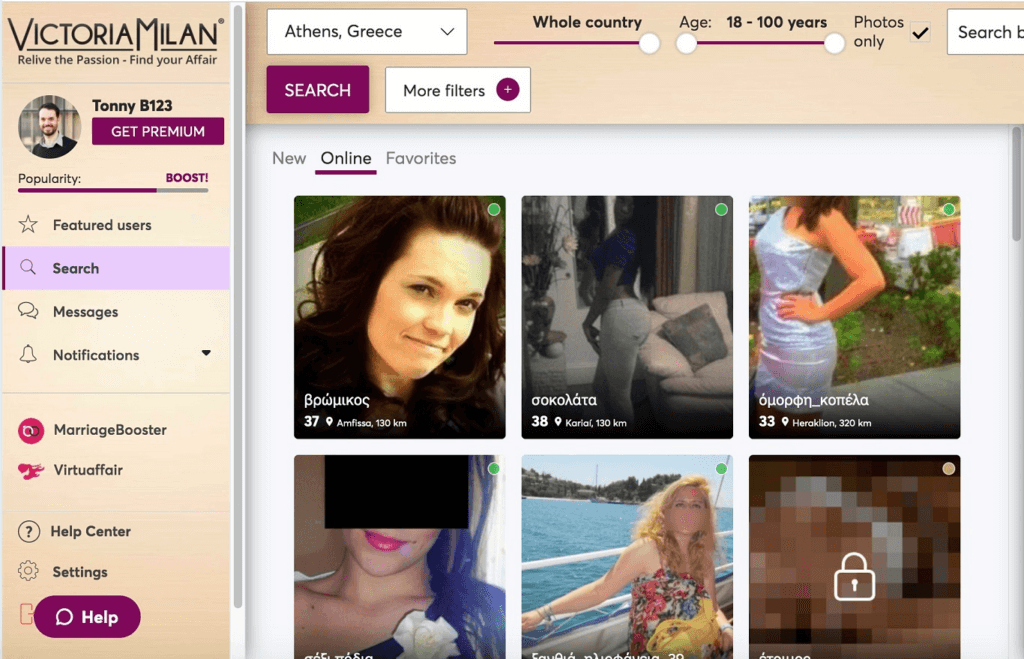 When it comes to security, while both apps are good and safe, it's important to note that ever since the 2015 hack that happened on Ashley Madison, their security has been really improved.
Conclusion: Which App Is The Winner?
To start with, there are some instances where it could be said that each of these is good for a different audience.
For example, if you are in Europe, you might have more success with Victoria Milan, but if you're in the USA or Canada, Ashley Madison could be the better choice.
However, there is no doubt that overall, there are more chances of success on Ashley Madison, simply because the user base is incomparable, making this one more worth it in the end.
FAQ
1. Is Ashley Madison a good app?
Ashley Madison mobile app is a good app and very easy to navigate, especially when it comes to niche affair dating sites.
As with any dating platform nowadays, it's very intuitive, even though it might seem a bit dated.
2. Does Ashley Madison work in Europe?
While not available in every single one of the European countries, Ashley Madison is one of the online dating sites that's available in a lot of countries.
If you're in the EU, it will most likely work.
3. What is the difference between Ashley Madison and Victoria Milan?
There isn't that much of a difference between these two platforms, but it can be said that the user bases are different in some ways.
Ashley Madison has a wider user base and is better suited for people living in the US and Canada, while Victoria Milan works better for people in Europe.