There are tons of gay dating apps available online.
Some, like Scruff and Grindr for example, are for a general audience, while others specifically target more niche groups within the gay community.
Growlr is one such app.
And it's one specifically for gay bears and gay men who want to date a bear or find friendship (like eHarmony or Tinder), or hookups (like BeNaughty or Ashley Madison) in the bear community.
OFL Top Recommendations based on 100,000+ Survey

"Serious Relationships"
"Discreet Hookups"
"Best Course for Men"
"Quick Flings"
"Normal Hookups"
"Our Quiz"
But it's a little more than a dating site as it has social networking aspects to it as well.
Our evaluation of this site will look at the following key aspects:
So yes, we analyze the Growlr gay app in great detail, giving you all the critical information you need to help confirm if this is something you should try out.
Is your dating app giving you the best chance for success?
Make sure to take our online dating site/app quiz to find out.
It's a fact that people who follow our dating site suggestions have on average 2 extra dates per month.
Growlr Review in Video Form
Audio (podcast) form for those of you on the go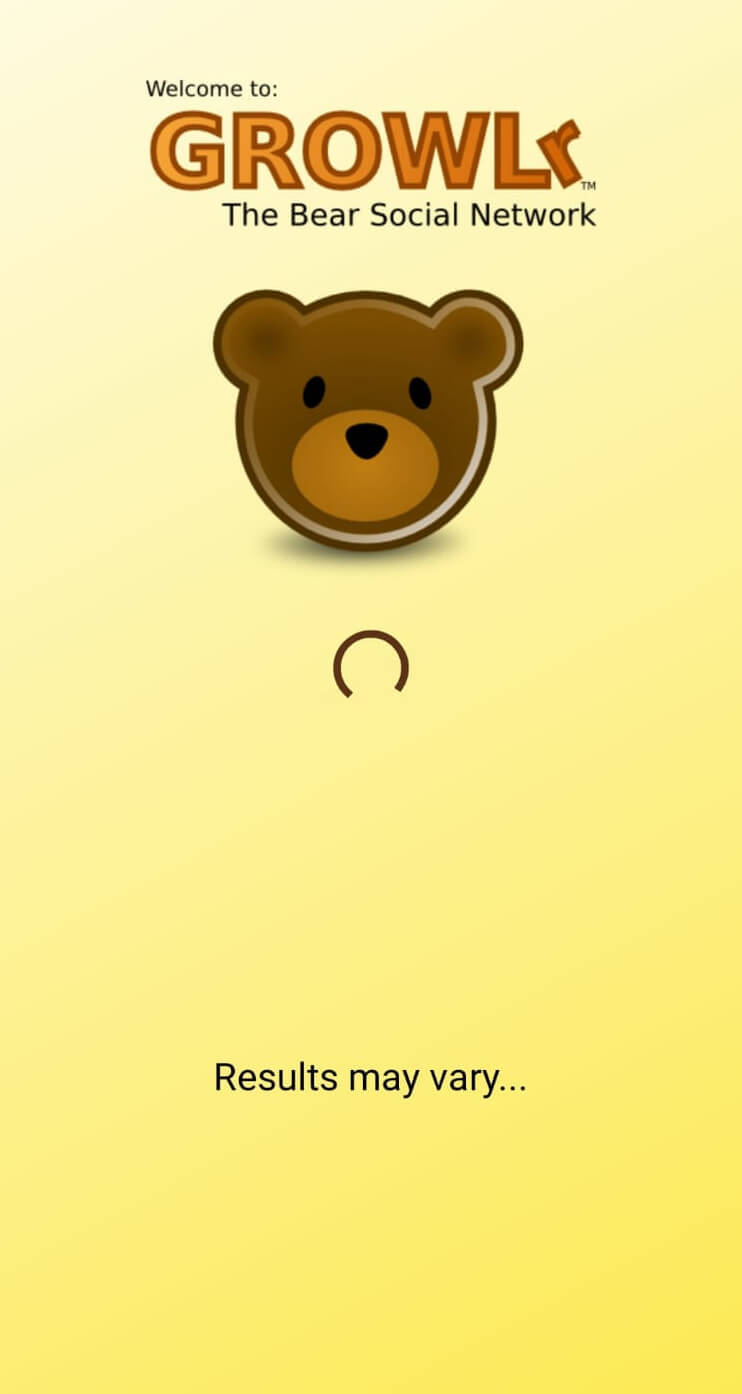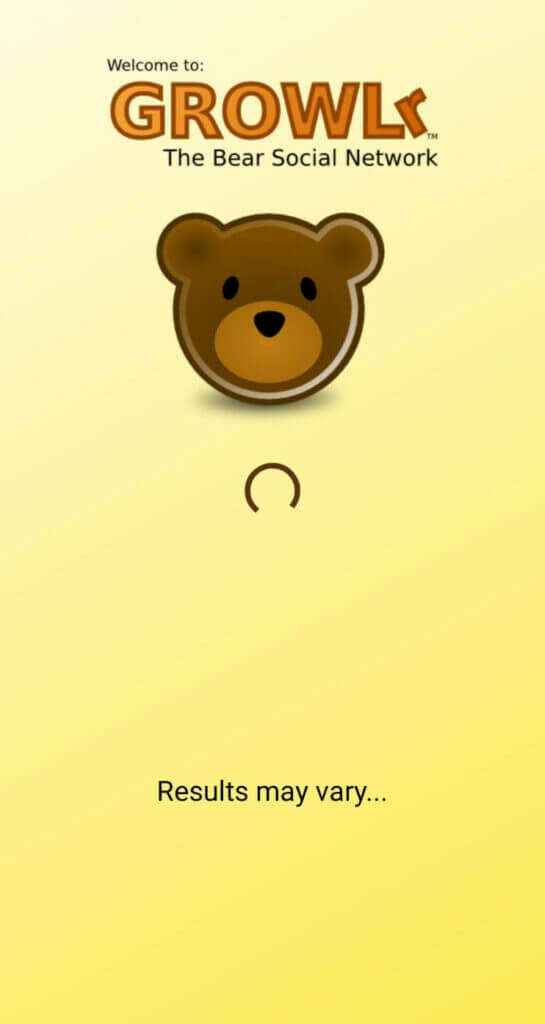 Ease of use – 5/5
Success rate – 3.5/5
Key features –4.5/5
Price – 4/5
Over 10 million users of which over 4 million are from the United States
Very user-friendly app
You can search locally and globally for matchups
Tons of features
Free messaging
The app crashes from time to time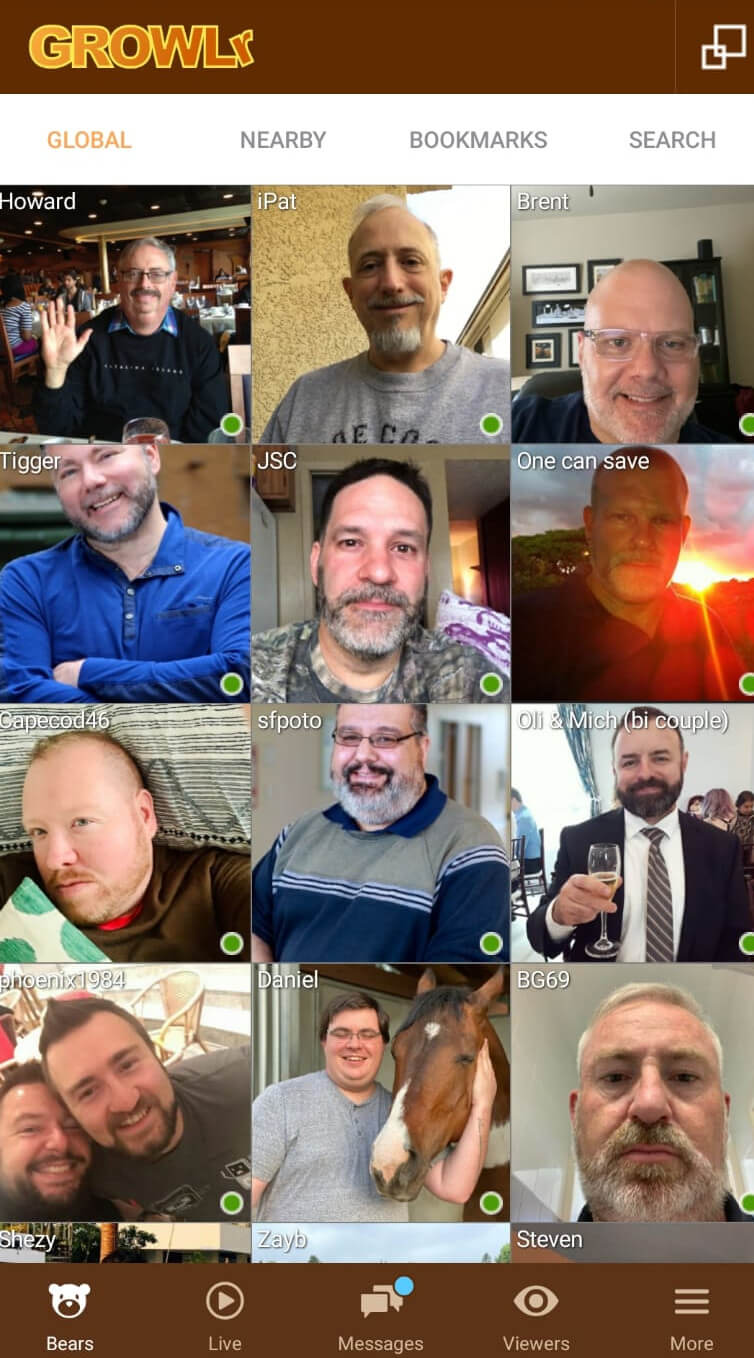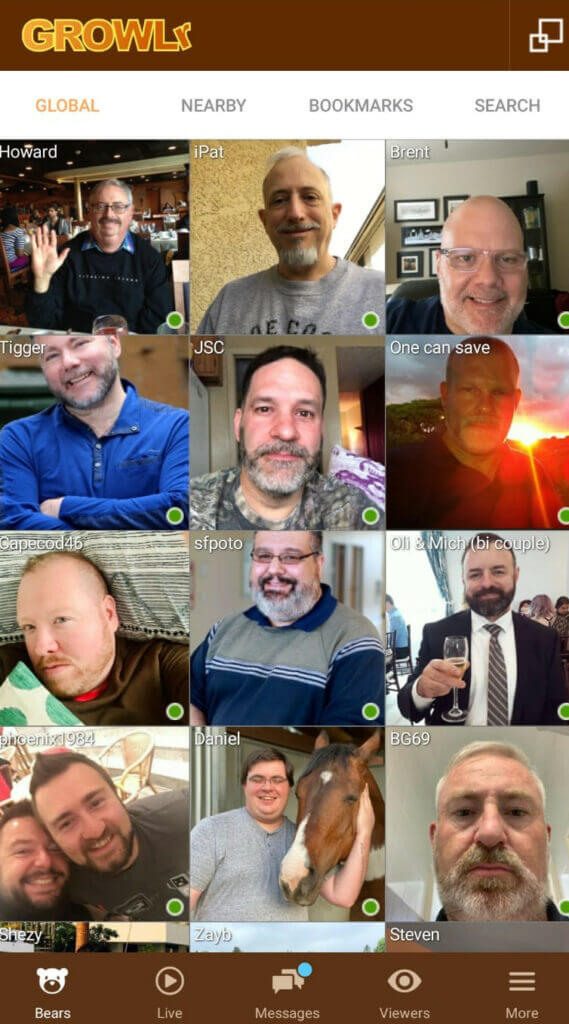 Who's It For/Demographics?
To begin this Growlr review, we start with the numbers behind the app.
There's little point in downloading something that might be user-friendly and easy to use but doesn't have many users.
Don't worry though, because the user numbers for Growlr exceeded my expectations, especially as it is a niche gay dating app.
To date, Growlr has had over 10 million users sign up for profiles of which:
OFL Top Recommendations based on 100,000+ Survey

"Serious Relationships"
"Discreet Hookups"
"Best Course for Men"
"Quick Flings"
"Normal Hookups"
"Our Quiz"
4 million users are based in the United States
10000 users are on-site each week
That's over 40000 per month
The most popular age range is from 25-34 years old followed by the 18-24-year-old group
Without a doubt, those numbers indicate that Growlr has all it needs in terms of demographics to be super successful.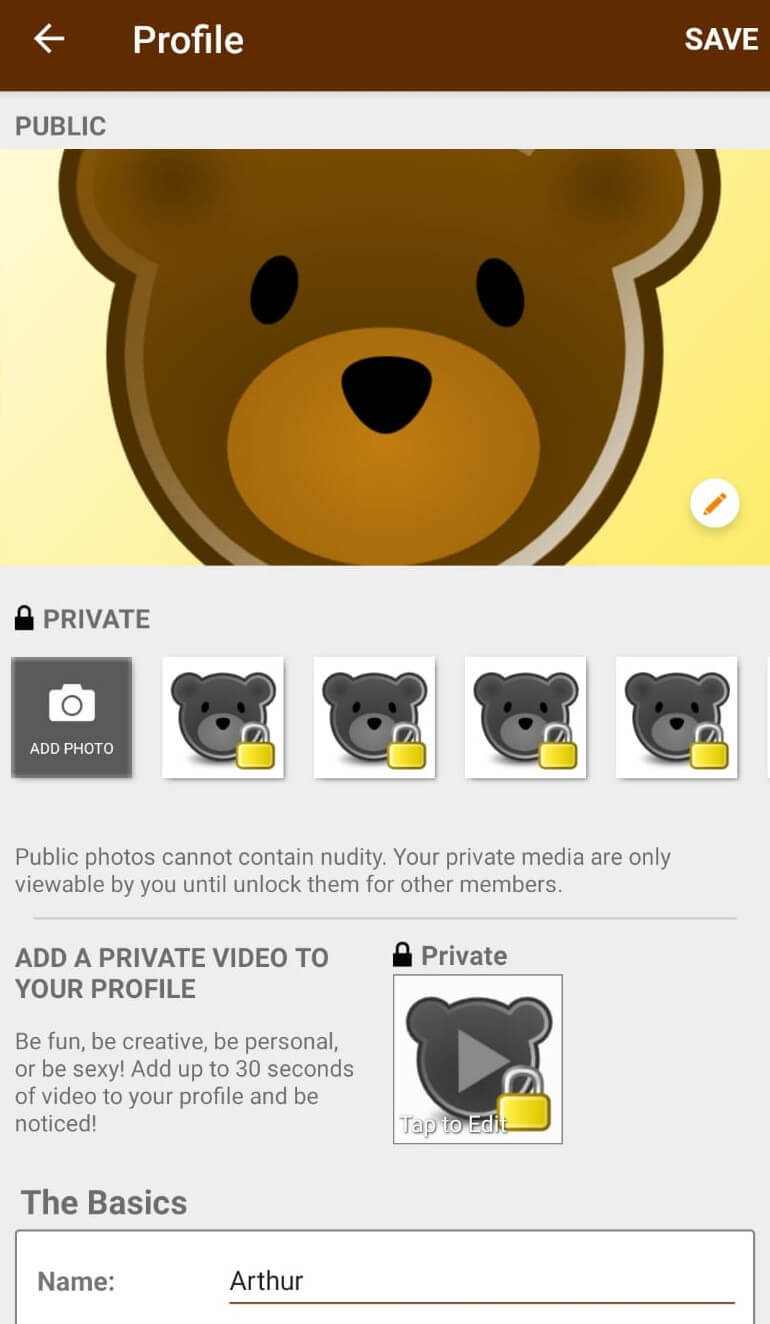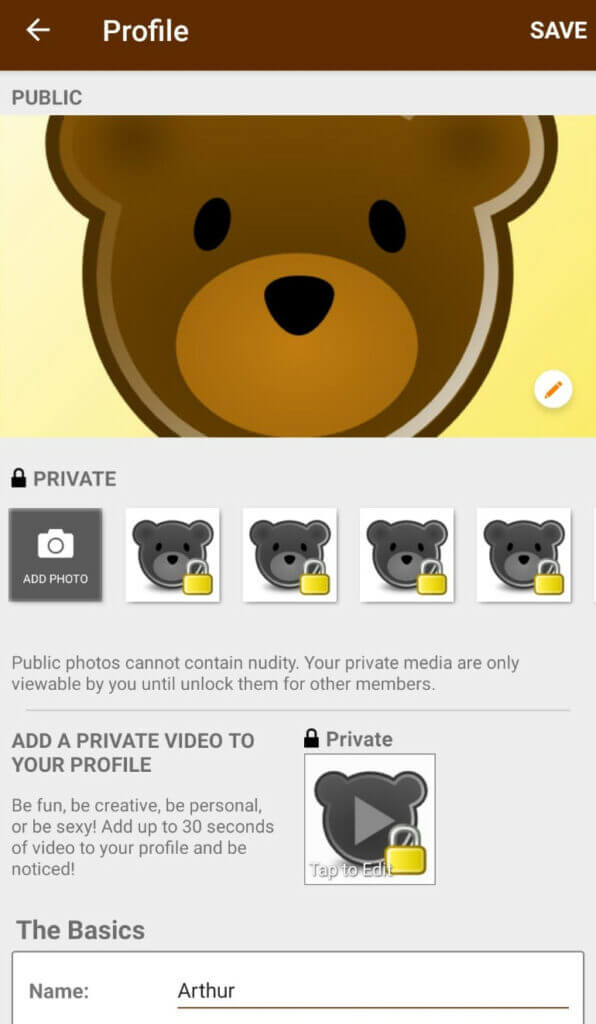 To start your Growlr account you will need to download the app from the Google Play or the App Store if you have an Apple IOS device.
There is no desktop version of Growlr.
The registration process is really easy too but of course, you will need to provide some basic information before you check in for the first time on the app.
Note, however, there is no social media login to speed up the process, although it won't take that long anyway.
Let me quickly clarify the information that you will need to provide:
There are four sections:
The basics (name, email, password, location, etc.)
Stats (Birthday, appearance parameters, relationship status, I am – for example, a bear or a chaser, looking for – other bears, chasers, sugar daddy, etc.)
About Me (Here you can tell others more about yourself)
Preferences (if you will accept video calls, if the app should use the metric system and more)
Most of these sections will have you selecting checkboxes to show your preferences.
The only typing you will do is on the About Me section.
Once you've finished adding a profile picture (which you can skip if you'd prefer), you are free to use the app.
Finding your way around the Growl app
Growlr is pretty easy to use and employs a two-menu system.
On the bottom of the screen, you will find the menus by which you will access various sections of Growlr.
Luckily, they use icons with words.
Far too many apps just use icons and it can be a pain because they aren't always as obvious as to what their function is.
Here's a brief description of what these menus do:
Bears: Click here to find a listing of bears. The secondary menu at the top of the screen allows you to see global bears, local ones, your bookmarks as well as allowing you to search for your own.
Live: This is where the social networking side of the app comes in. The Growler gay app has people broadcasting pretty much 24/7 so you are always going to find people to listen to if that's your kind of thing. The secondary menus allow you to see who is trending, users nearby that are live streaming, allow you to go live and see any new users that are broadcasting.
Messages: All your messages are found under this menu
VIewers: Here you can see who has viewed your profile and this can be filtered by time (when they viewed it) or their distance from your location.
More: Click here to access your profile, app settings, see your feed, see your favorites, view galleries, send a Flash or a Shout, check-in, see meet requests and more.
I will explain what some of there are later in the review.
The app itself has a simple design where brown and white are the primary colors used.
It's not flashy, but it is effective and I found it so easy to use unlike some other apps you will find.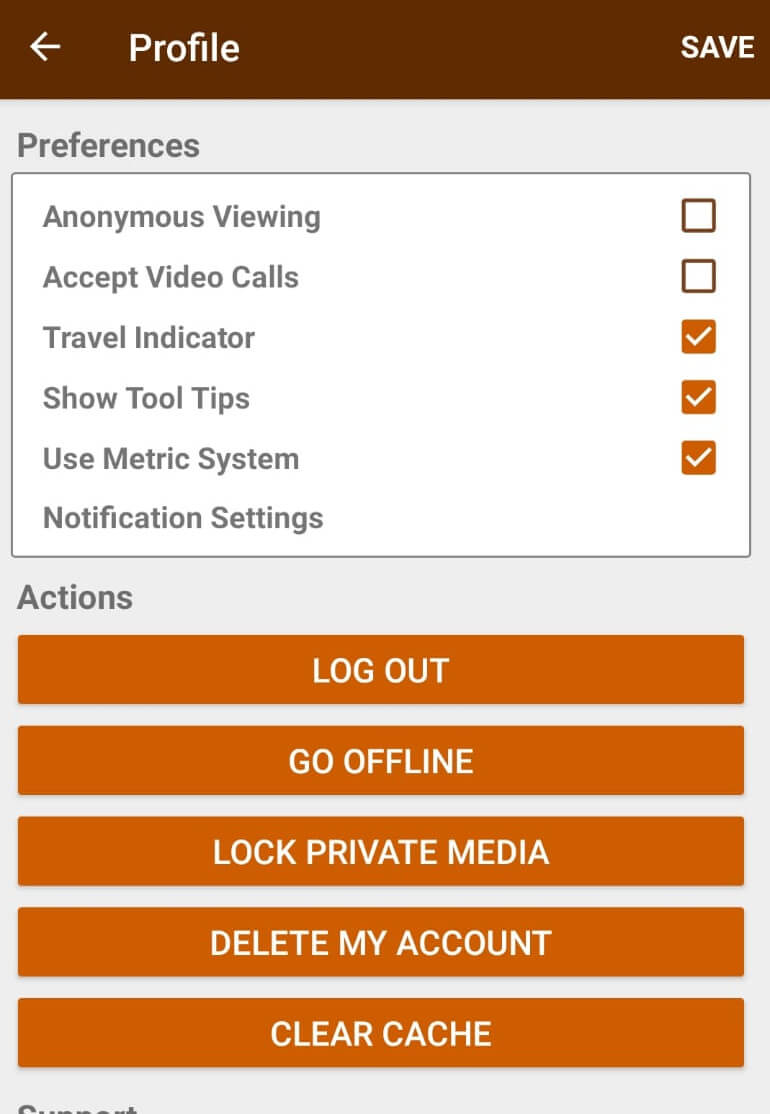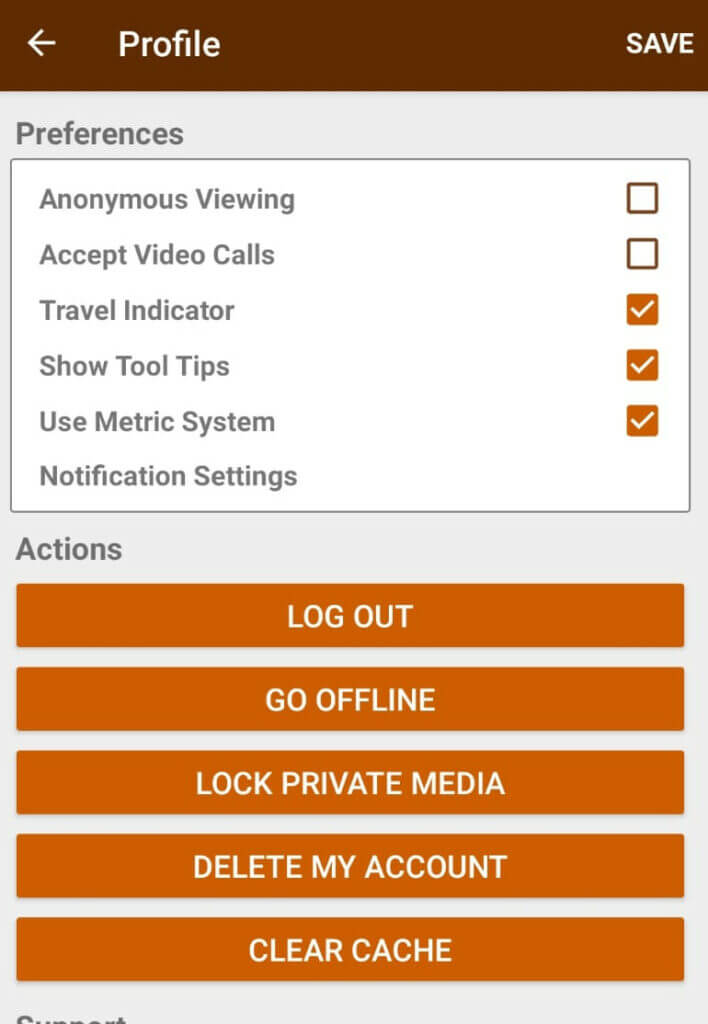 To access your Growlr profile, simply find the link to it by clicking on the More menu.
During the registration process, you would have basically completed it (if you filled in all the options).
If not, find the time to do so as many users on Growlr have taken the time to complete theirs.
And there is so little information to add that it won't take more than a couple of minutes.
You can also add more pictures as well as a profile video.
Other options you can find are:
Log out of Growlr
Go offline
Lock your private media
Delete your account
Contact support
Manage your subscription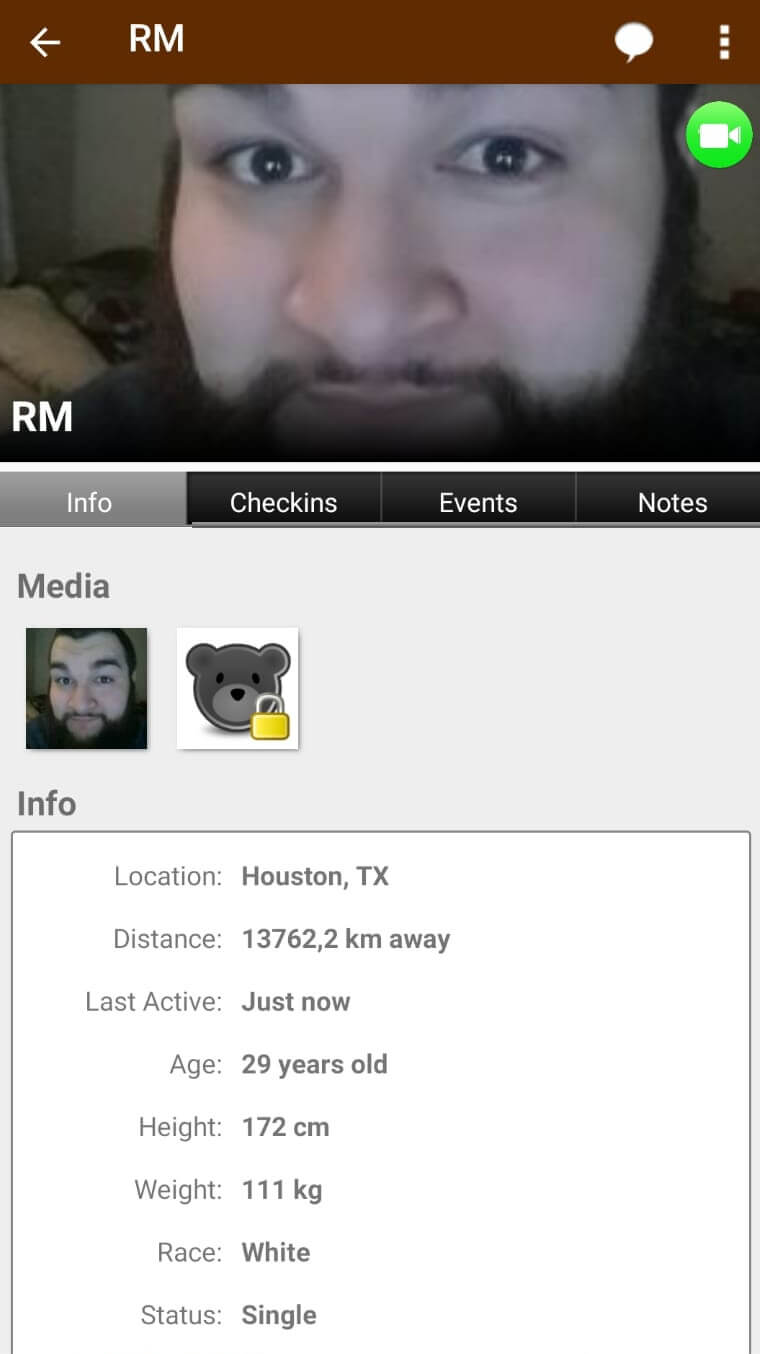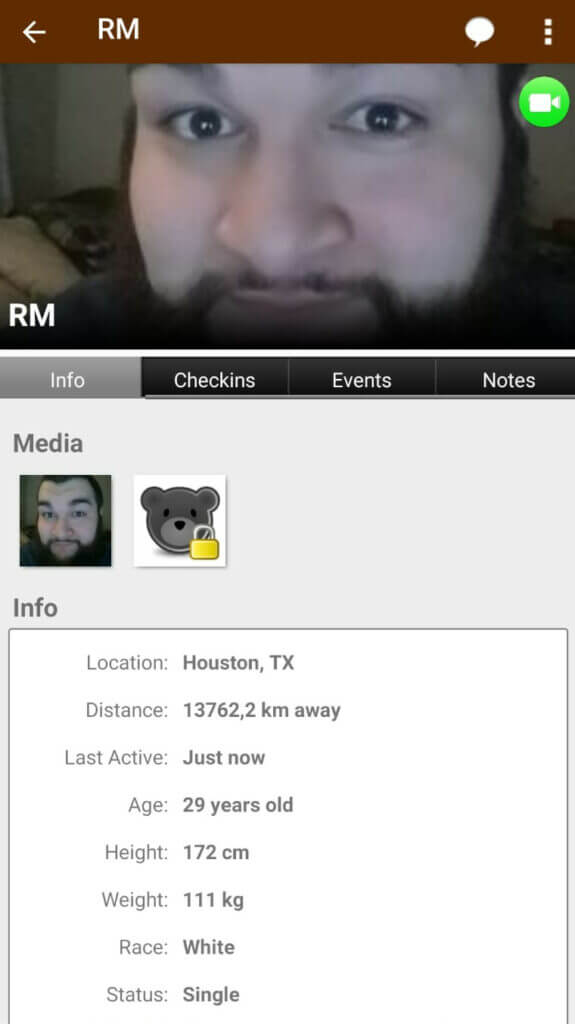 So let's talk about how you are going to find potential matchups to hook up with while using Growlr.
For the most part, Growlr doesn't really use a matching algorithm to find you the best possible matchups.
What it does do is show is users near your location and then it pretty much leaves the rest up to you.
So to start, let's talk about how you would start the process of searching for a matchup.
I would begin by clicking on the Bears menu and then the Nearby secondary menu.
That's going to provide you with 100 other users near your location and then you are free to see their profiles in full.
You can see where they've checked in, for example, various places around the city you both live in, you can see events they have attend and you even have a space to make your own notes about them – if you are a Growlr Pro member.
A little later in the review, I will highlight ways that you can reach out to these users should you want to.
But what about searching for your own matchups?
Well, that's possible.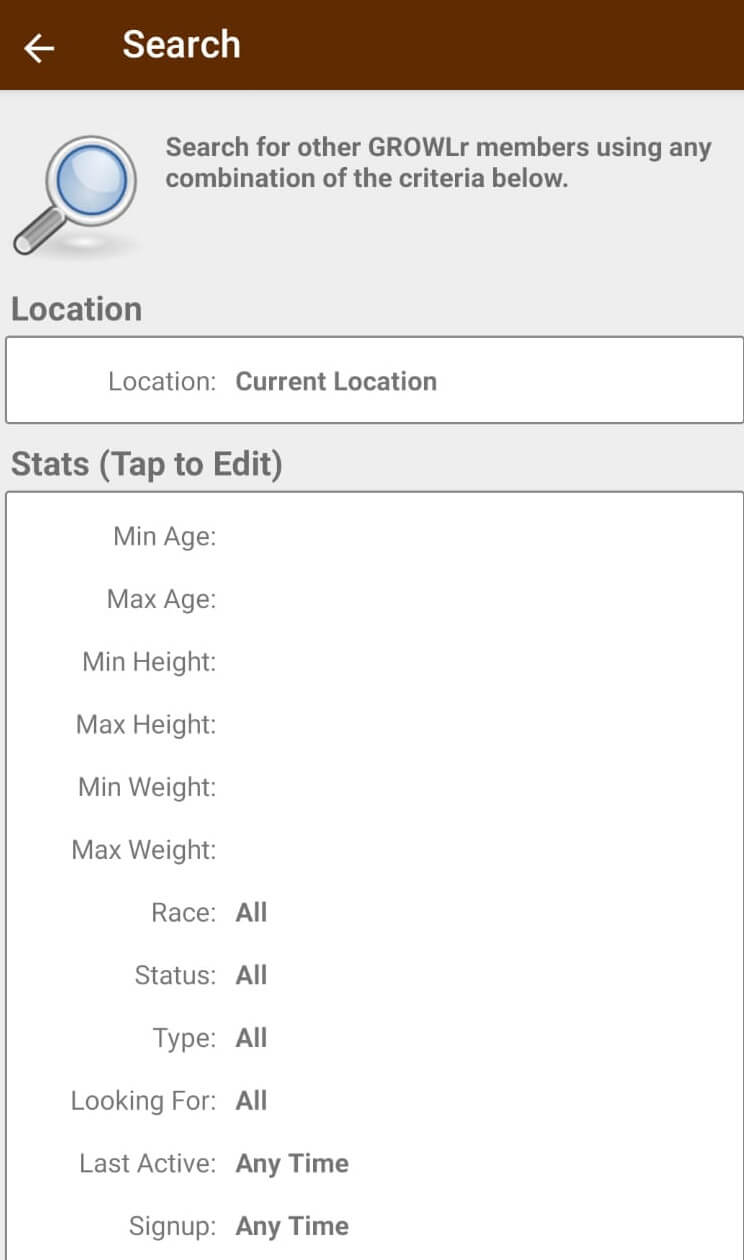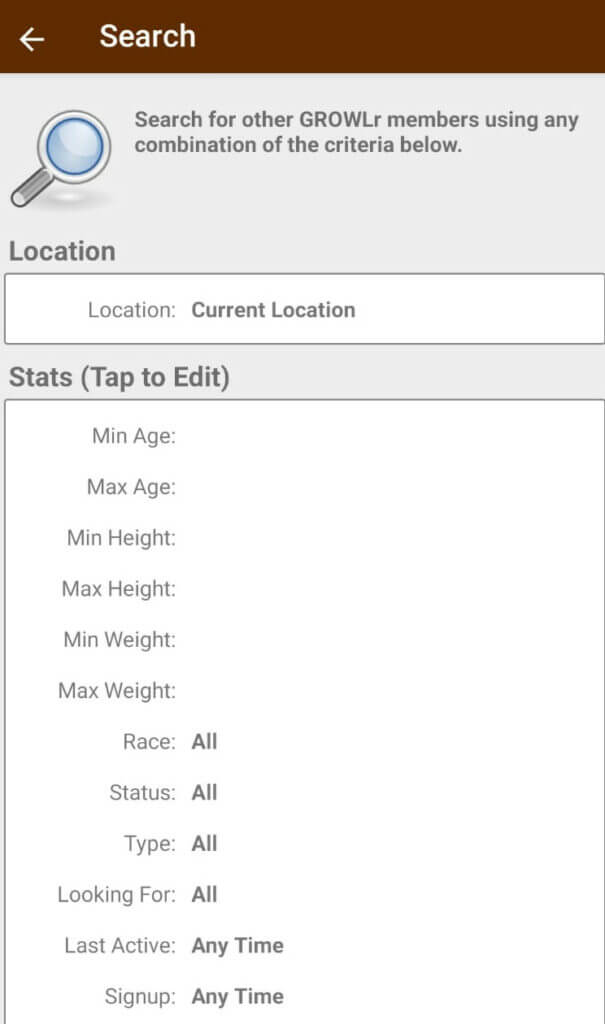 Searching for matchups on

Growlr
I don't know about you, but when I use a dating site, although I always do look at the matchups presented, I prefer to search for my own.
That's because it allows me to control what I am looking for, especially if there are parameter type searches allowed.
And Growler does allow those.
Just click on the Search menu to do so.
You will be presented with a couple of options.
You can search for:
Singles nearby
Travelers nearby
New members nearby
The first are pretty self-explanatory but the Travels search is certainly not something seen on other apps.
This will show you Growlr users that are currently traveling but near your location.
Tap the New Search button to include parameters in your search.
These include:
Location
Age ranges
Height
Weight
Race
Status
Type
What they are looking for
When they were last active
When they signed up for Growlr
You can also set certain parameters:
Must they have photos?
Must they currently be online?
Must they be traveling?
And yes, as a regular user, all of these parameters are free to use while you are searching.
So with some excellent tools to help you find potential matchups, once you've narrowed down a few favorites, it's time to get into contact with them.
And the good news is that Growlr makes that so simple.
There are a few ways you can go about it too.
The easiest, and best, because it is free, is to simply message someone.
Go to their profile and then click on the speech bubble icon that you find at the top of the screen to do so.
But that's not the only way.
If you'd like, you can video call them as well.
But this is a paid-for feature and not all users allow it.
But if you see a green video button next to the speech bubble button on their profile, then you can video call them as they have that permission set.
If you'd like to introduce yourself, you can send a Growl.
These are preset messages that you can send, for example, "I would love to video chat with you" or "I would love to see your private media".
There are 21 separate Growl messages to choose from.
You can even send a specific matchup a meet request from their profile.
This could be going to a movie, sharing a cup of coffee or going to a sporting event, there are a few to choose from.
Lastly, you can use the Shout feature.
This is essentially a broadcast message and will be sent to Growlr users near your location.
This isn't free, however, but we will discuss this feature in a little more detail later in the review.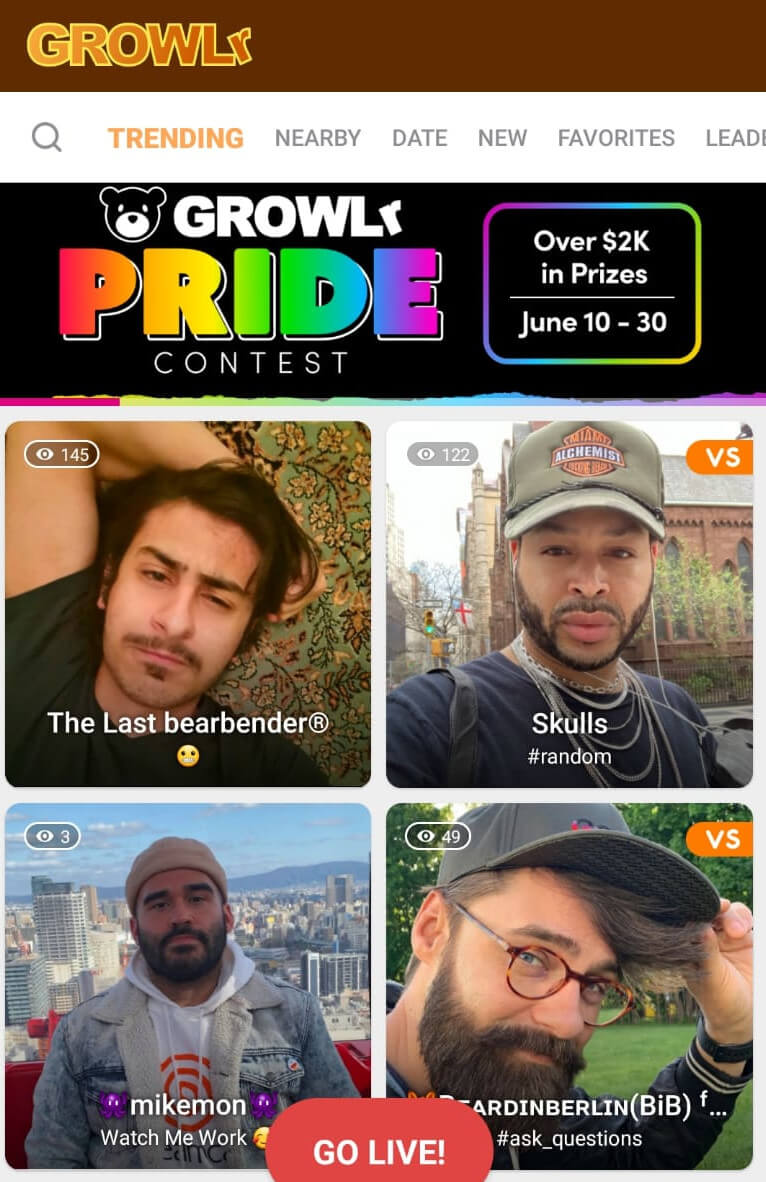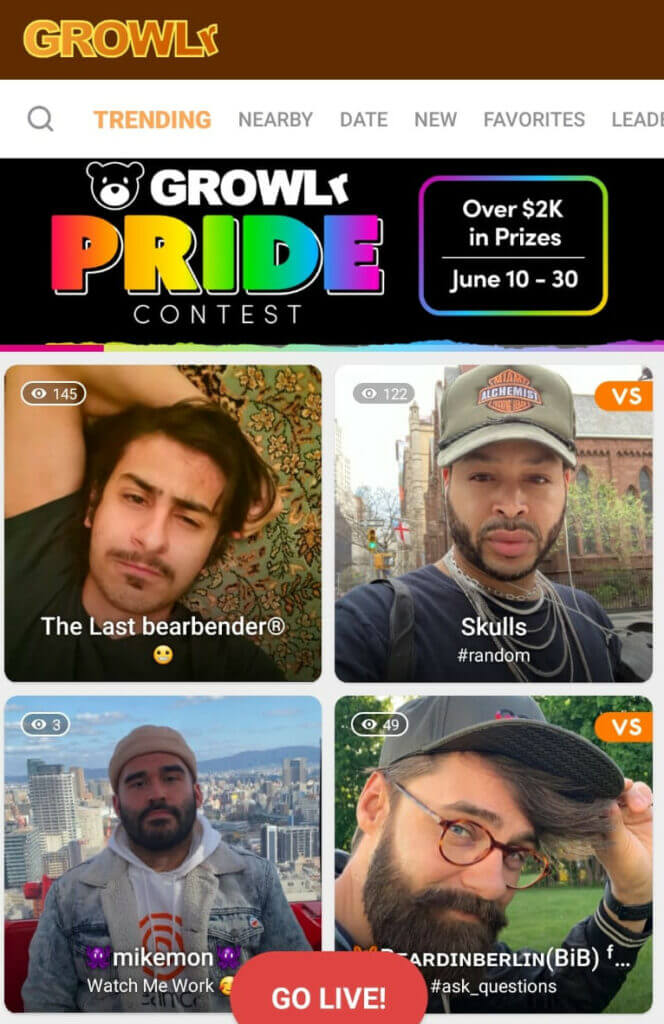 Growlr is one of the top gay bear dating apps out there because it's simple to use, as we have seen, but perhaps more importantly, it is free.
The thing is, Growlr does include some excellent features for those who want to become part of Growlr Pro.
Here are some of those features:
1. Watch unlocked videos and view private photos
While it is still necessary for other users to give you permission, if you sign up for Growlr Pro you can view private pics in full-size as well as watch videos.
There is no doubt that the Growlr search engine gives you plenty of options.
And if you are going to tinker with various searches and change parameters here and there, you might want to be able to save those specific searches.
Now you can.
If you'd prefer, you can turn off any trace that you have been browsing other users' profiles.
Even if they go to the section of the app where they can see who has browsed their profile, your details will not appear.
4. Stop

pop up

advertising
While advertising on Growlr is not annoying at all, it's still nice to make it go away.
For members, no adverts will pop up on the app at all.
5. More search returns and matchups
One of the major advantages of Growlr Pro membership is extra search returns and matches.
As a member, you get 100 extra on your search returns, local and global matchups.
That's really useful, that's for sure.
The more matchups, the more chance you can find exactly what you are looking for in a matchup, right?
If you like looking through photo galleries, you will have 100 more galleries to look through as well.
This is certainly a more than useful extra.
Somethings, if you have a range of potential matchups that you are interested in, you probably will make some notes about them.
Now, you can make those notes on their profile, so you don't need to keep them elsewhere on your phone, or perhaps even on a notepad somewhere.
Don't forget, Growlr has a social networking aspect to it as well and you can mark up to 100 of your posts as private, giving access to only the users that you'd like to see them.
While some users switch this feature off and don't allow others to video chat with them, the majority do.
So as a member, you can initiate a video call from their profile and chat in real-time.
It's a useful feature for getting to know someone before you perhaps meet up with them, that's for sure.
Shout is a way to announce yourself to others near your location.
It will tell you how many users you will reach in a 5-mile radius but you can extend that for an extra fee.
Also, this isn't a generic broadcast message that you have to pick, instead you can write your own which is more than useful, right?
A Shout with a five-mile radius will cost $4.99.
If you'd like to get your profile out there to be viewed by other users, you can use the Flash feature.
What this does is not only alert them to your profile but also unlocks any private photos or videos you have so they can view them.
I am sure you can see why using Flash gets so many others to contact you instead of the other way around.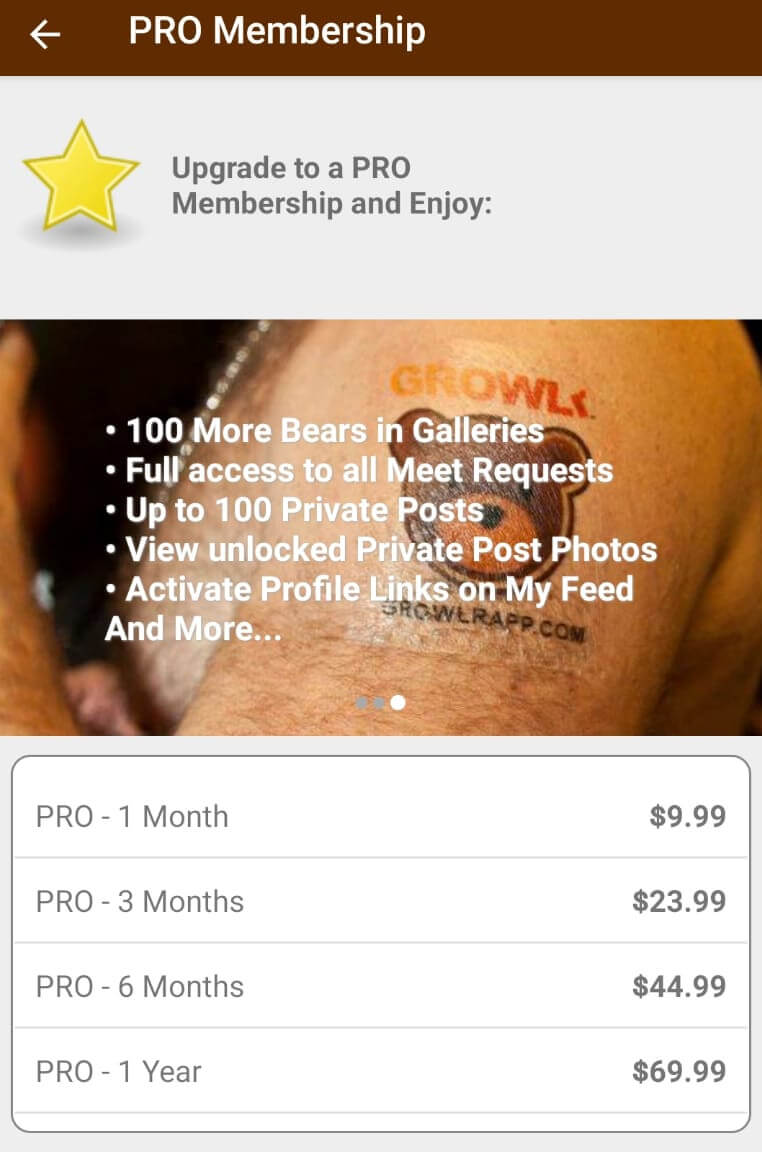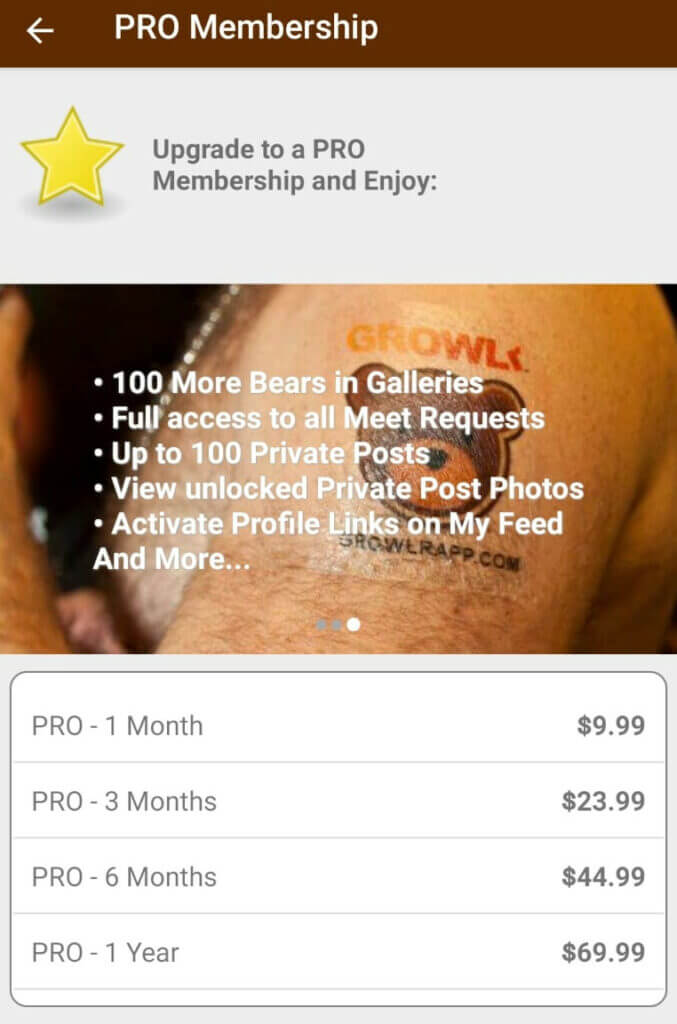 Yes, you can use Growlr for free but I am sure you will agree, there are quite a few features there that add something to the app, especially video chatting and the extra matchups.
So now let's confirm just how much a Growlr Pro membership is going to cost you.
Well, I can tell you that it compares really well versus other apps.
In fact, a month of Growlr pro membership is going to set you back just 9.99 USD.
But there are other options too in terms of membership lengths.\
They are:
3-months: $23.99
6-months: $44.99
12-months: $69.99.
Those are some excellent price points and I am sure many users take the time to try out membership and all those extra key features on offer.
But as I said, if you just want to look through matchups near your location and message those that best fit in with what you are looking for, then it is totally feasible to use Growler for free.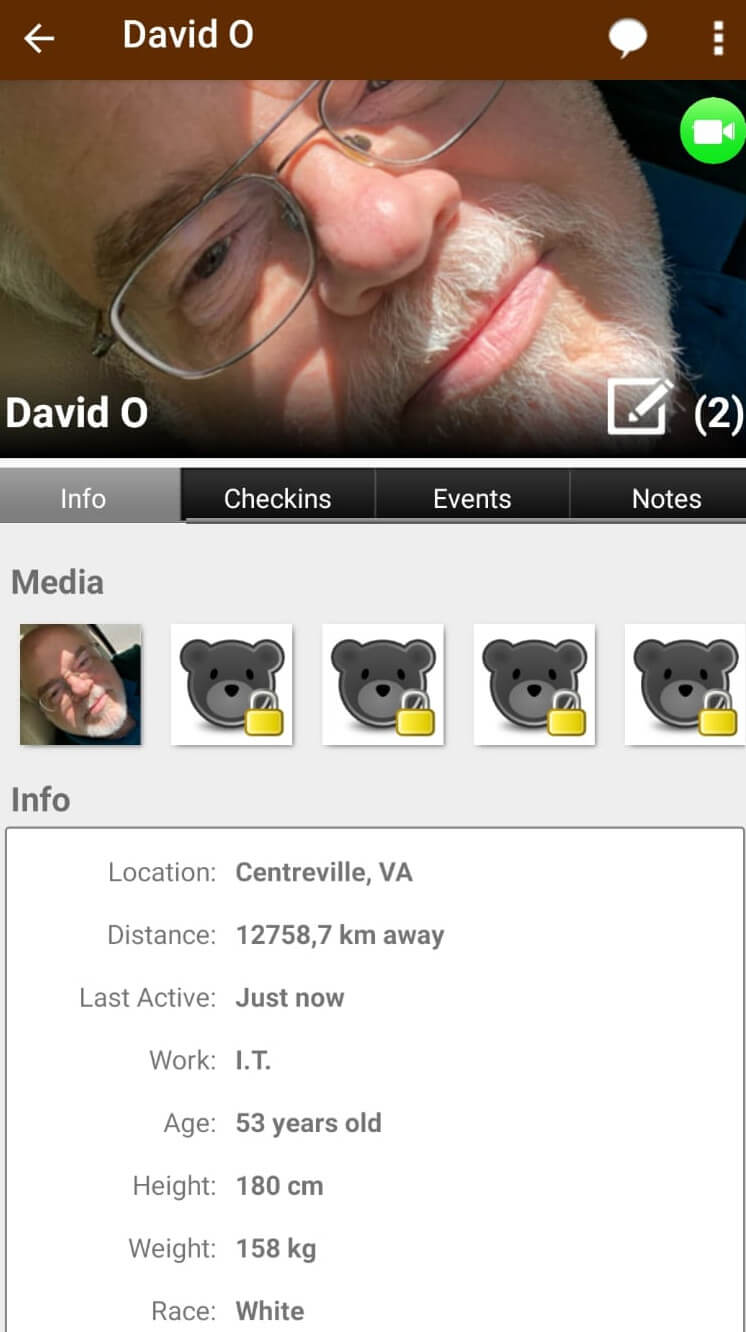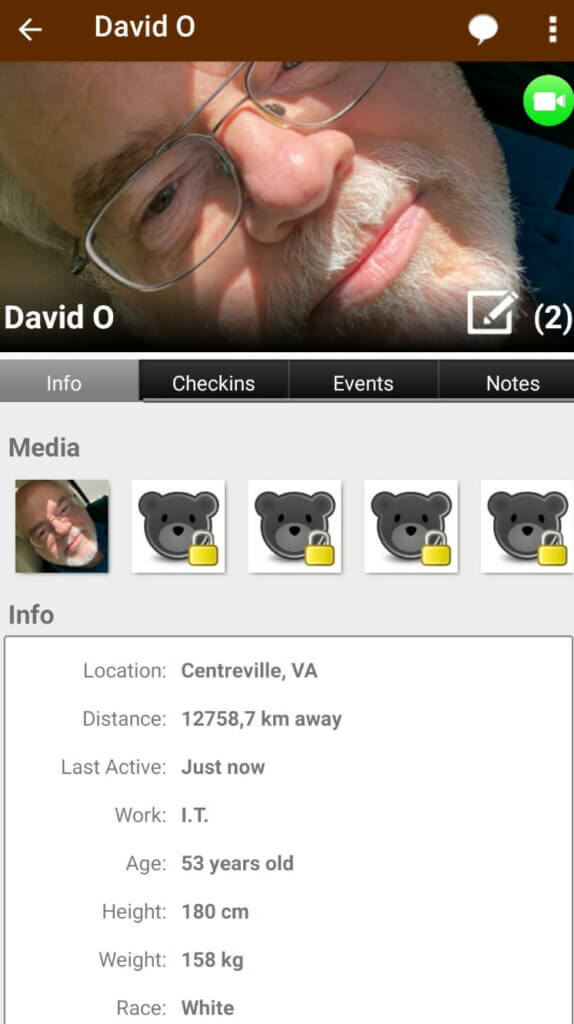 Conclusion and Overall Rating
That concludes our Growlr dating app review. To summarize, this is an outstanding app for the gay bear community and those who want to meet them.
It has so much going for it, from an extremely large user base to an app that is packed with features and is so easy to use.
There's also the social networking side of things with live streams,
The best thing about Growlr is that you can use it for free.
Having said that, membership is so cheap that many users jump at the chance to sign up, especially seeing that there are so many extra features.
And they aren't trivial, like with so many other dating apps.
Without a doubt, it isn't hard to see why Growlr has become so popular over the past few years.
Growlr scores a well-deserved 4.25 out of 5.
At Onlineforlove our dating review expert used, tested and studied Growlr for a period of over a month
We then gave the app an overall star rating.
This rating and final evaluation was based on a range of criteria which included:
How many members the app has
How easy it is to use
How the matching algorithm works and how to reach matchups
What key feature it offers
The price of membership