Our Secrets Flirts is one of the dating sites for people interested in casual sex and hookups who want to remain private and connect only with people they like.
It was launched a few years ago, and it does seem to have gathered a good audience, so if this is the type of arrangement you are looking for, then it may be the dating website for you.
Let's learn more below:
OFL Top Recommendations based on 100,000+ Survey

"Serious Relationships"
"Discreet Hookups"
"Best Course for Men"
"Quick Flings"
"Normal Hookups"
"Our Quiz"
Is your dating app giving you the best chance for success?
Make sure to take our online dating site/app quiz to find out.
It's a fact that people who follow our dating site suggestions have on average 2 extra dates per month.
Signing up: 5/5
Making Contact: 2/5
Profile Quality: 3/5
Overall Quality: 3/5
Our Secrets Flirts is a platform for casual dating and hookups, and it is one of the online dating platforms launched just two years ago.
It is aimed mainly at men and allows people to meet other individuals interested in casual hangouts too.
The platform is very easy to use, and it allows you to explore everything with ease because it works like most other traditional websites.
They also have moderators you can contact if you have some problems with the platform, and users are required to go through a phone number verification process, so it can be considered somewhat safe.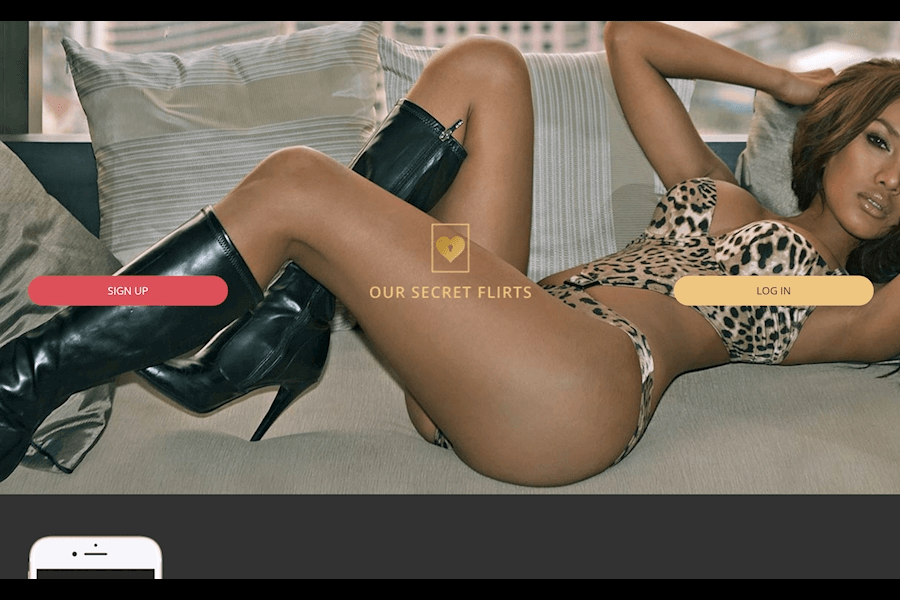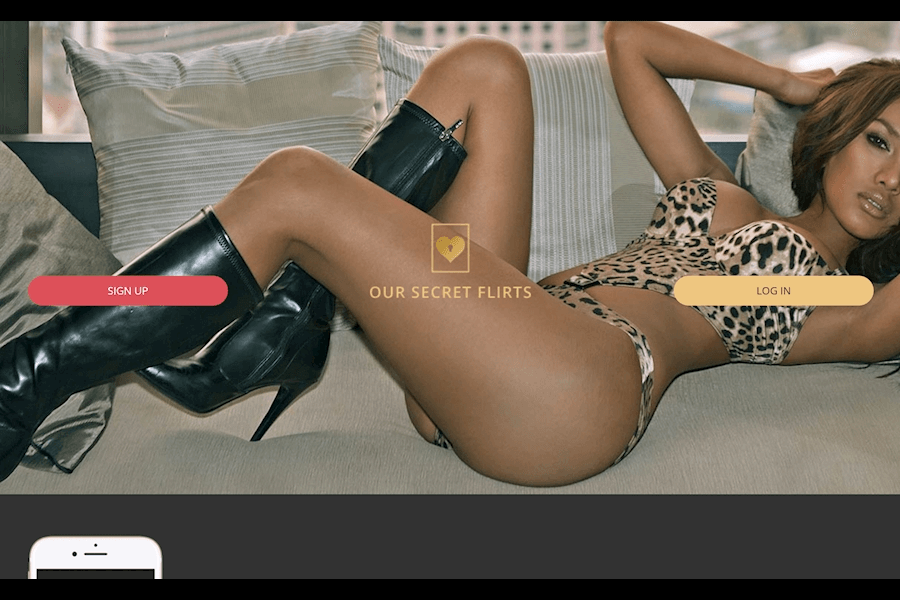 Most people on it are looking for sex proposals, and this is the main thing they are made for, so it is an online dating site for those of you interested in sex and hookups only.
You can be sure other individuals on this website are thinking the same, so you are always connecting with people who don't expect anything more, just like you.
Even though Our Secrets Flirts requires people to share their phone number with the platform, this doesn't necessarily mean that it is safe because users claim they don't care too much about whether you are a real person or not – they just accept your number and go along with the experience.
OFL Top Recommendations based on 100,000+ Survey

"Serious Relationships"
"Discreet Hookups"
"Best Course for Men"
"Quick Flings"
"Normal Hookups"
"Our Quiz"
This leads to plenty of fake profiles and scammers, which will definitely cause some problems on the platform and essentially harm your experience because you will not be sure whether you are talking to a real and honest person.
There were plenty of negative reviews regarding this, so if you want to use OurSecretFlirts, ensure you stay safe and check everything twice before you meet up.
Also, this dating service uses bots, so if you receive messages that look generic and cheesy, then you are probably receiving messages from their bots.
Most people claim that this is a scam site because they couldn't meet anyone through it, and some have experienced problems with their credit cards and money getting taken away from them for no specific reason.
In general, I recommend you stay extra safe if you don't want this platform to rip off your bank account and leave you with no matches.
Since this isn't the best dating site out there, there is not too much information about its user base and demographics, but the majority of its users are between 25 and 35 years old, which means that it caters to a younger audience.
Also, most of its users are located in the USA, so if you are living outside of it, you probably won't have too much success finding a match for yourself.
Our Secrets Flirts is mainly for people looking for a person for some physical contact and nothing more, so it is the type of app you will use a few times to find someone for a hookup and then switch it off.
It is only for casual sex (like BeNaughty or Ashley Madison), so don't expect to find anyone looking for another sort of arrangement (like eHarmony or Tinder).
Our Secrets Flirts In The Numbers
Our Secrets Flirts claims that they have around 1 million active users worldwide, but there are no other sources where you can check this information.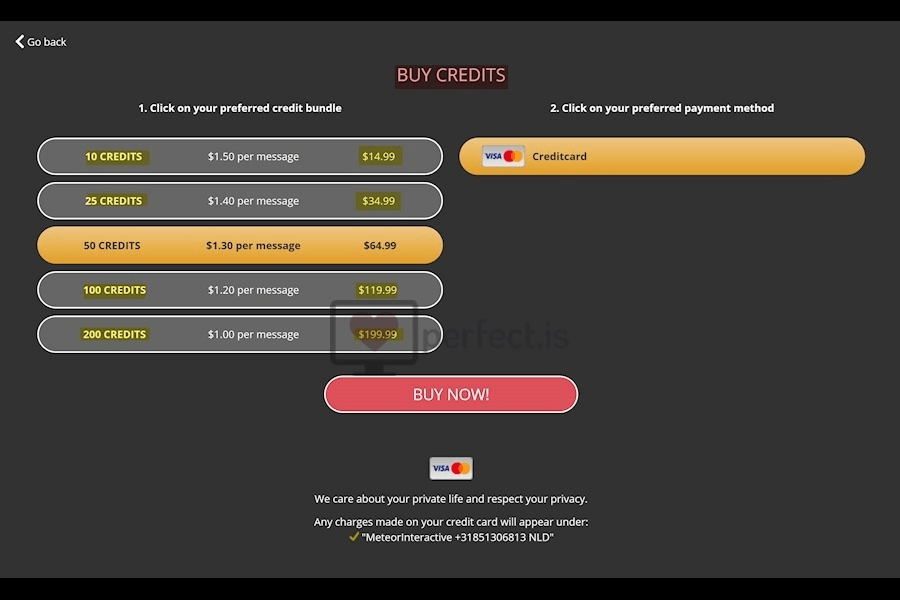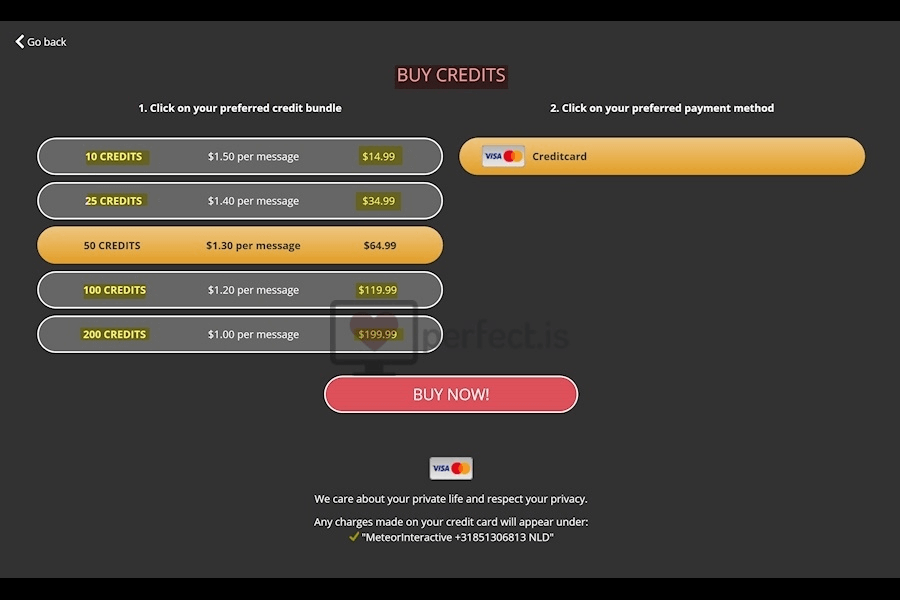 This website doesn't share too much more information which is also the reason why some people believe it is a total scam, so it is always best to be cautious, especially with websites like this that are not transparent about their business or users.
Our Secrets Flirts is simple to use, just like most other hookup platforms, and all you need to do to start looking for other daters is create a dating profile, open your homepage, and start looking for those daters that are the closest to you.
Everyone living in your surroundings will show up on your homepage, and the whole platform works like most social media platforms you can find today.
Quality Of Dating Profiles
The quality of dating profiles on Oursecretflirts.com is quite good, and you will be able to fill a whole About me description where you can share some information about yourself.
You will also be able to upload several profile photos to show a few of your qualities and attract other users easily.
While registering, you will also need to share information like your age, gender, location, and sexual preferences, so make sure you are telling the truth because you will not be able to change this information later on.
Overall, the quality of dating profiles is pretty good, especially compared to other hookup apps.
Our Secrets Flirts doesn't have a mobile app, so you will only be able to use it through a browser.
The best way to use it is through a computer or a laptop because you probably won't be able to open the website well through your mobile phone.
Whether this hookup platform is effective or not is something no one can say for sure because there are not too many testimonials about it, and there are little to no reviews.
They claim they can connect you with the perfect dater within just a few hours, but this isn't true on most more popular apps, let alone on a random hookup website.
How To Search For Matches
On Our Secrets Flirt, you don't have to do too much work to find your match because all the people around your age group and living in your area will appear on your homepage, and you will be able to take a look at their profiles and contact them.
You will be able to filter the search based on age and location, but those are all the options you will get.
How To Reach Out To Others
Reaching out to other members of the platform is also easy because you will see a chat box right next to their username, and by clicking on it, you will immediately be able to send them a message.
Our Secret Flirts doesn't have any features, except that it will allow you to look for people based on your location and create group chats.
This dating platform doesn't have a specific subscription but instead forces its users to pay for every message and connection on the platform.
Ten coins will cost you 20 dollars, 50 coins will cost you 95 dollars, while 100 coins will cost 177 dollars which is a lot of money, especially for a dating platform that is not famous.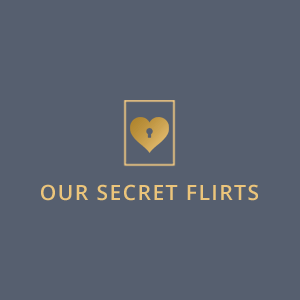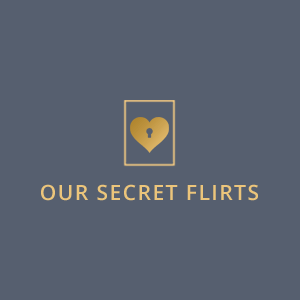 People also claim that www.Oursecretflirts.com is an actual scam, so I would recommend you to be careful and try to avoid sharing this sort of information.
Our Secret Flirts is probably a scam website, and while no one can tell you this for sure, the fact is that all of its users claim they were scammed and robbed, so I would definitely stay out of it, at least until there is some more information on the internet.