Do you live in Colombia, or are you just on a road trip? Whatever the case may be, it sucks to spend those days alone.
It doesn't have to be some adventure or a love relationship. Sometimes, just a new friend is all we need.
There is an easy way to meet and spend your days in the company of beautiful Colombian women or men.
Now, how do you get in touch with Colombia singles?
OFL Top Recommendations based on 100,000+ Survey

"Serious Relationships"
"Discreet Hookups"
"Best Course for Men"
"Quick Flings"
"Normal Hookups"
"Our Quiz"
Here's the catch.
Is your dating app giving you the best chance for success?
Make sure to take our online dating site/app quiz to find out.
People who follow our dating site suggestions have on average 2 more dates per month.
Colombian Cupid Review in Video Form
Audio (podcast) form for those of you on the go
Colombian Cupid at a glance
Whereas Colombia Cupid may be a Latino dating site, it receives over 5000 logins from different countries daily. While the plans will cost you $10/$12.5 a month for a year, you can likewise pay $29.98/$34.99 a month or $20/$23.33 a month for 3 months. No worries, Your Hispanic date is assured.
Colombia is a country that has, like any other country, online dating sites. However, Colombian Cupid is not just a regular dating site from Latin America.
It's a leading Latino dating website. Use the dating services it offers smartly!
Here, you can not only meet gorgeous men and women, but find a friend, or someone to make your days in Colombia worth remembering.
Here is the perfect guide for you to learn how to build an outstanding online dating profile.
In this Colombian Cupid review, we will see what makes it the best online dating site and how you can use it to hook up with exotic men and women!
About Colombian Cupid
You have probably heard of the Cupid Media network. Well, Colombian Cupid is just a part of that huge network in charge of targeting the Latin American population.
Now, just because it's called "Colombian" doesn't mean it's only meant for Colombian men and women.
On the contrary, you don't have to be Hispanic at all to subscribe. In fact, there are 5000 daily logins from different countries, like Chile, Germany, Turkey, US…
The only thing you need to be is fascinated, and in love with such beauty that only Latina women and Latino men being open-minded that love is for everyone, no barriers.
The website is meant for both finding one's "the one" and also finding some potential matches while spending the days in Colombia on your journey.
Features of Colombian Cupid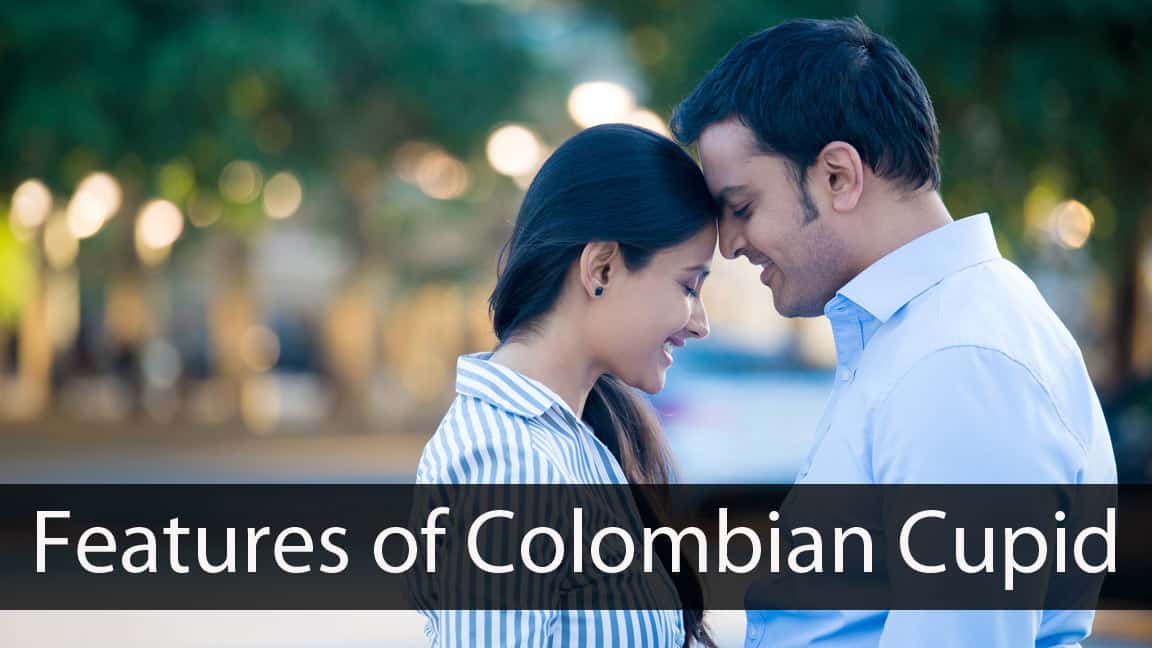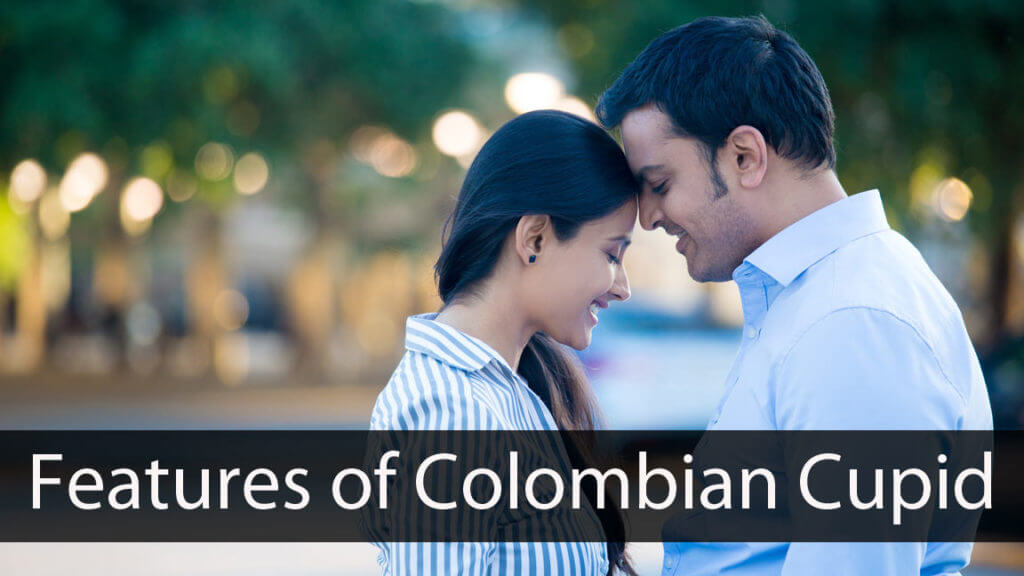 There are a lot of things that separate this Columbia dating website from others. It's safe, easy to use, and full of handsome ladies and gentlemen.
These are the features we highly commend:
Simple registration
First of all, the registration part takes only several seconds and in no time, you will enter a Columbian Cupid community. Although the registration process is simple, there is a boring part (which comes wherever you sign up through Colombian Cupid login) – filling your personal data, description, etc. Taking your time to create a highly promising profile that gives you a better chance of finding "the one" faster.
OFL Top Recommendations based on 100,000+ Survey

"Serious Relationships"
"Discreet Hookups"
"Best Course for Men"
"Quick Flings"
"Normal Hookups"
"Our Quiz"
No matter how annoying this part may be, it's almost always necessary. Well, necessary if you don't want people to consider you as a scam.
So, we strongly recommend filling this part of your profile, for the description serves as a pool of keywords that will help others find your profile. Every time someone types in a word that is in the description you wrote (say, "romantic"), you will get ranked.
No nudity
Thanks to the strict policy, there is no nudity you'll find here. Once you create a profile, you will get the list of beautiful Columbian women on the site, and not a single one of them will have a nude picture. Yes, no nudity but you can learn how to flirt with the guys to up your game.
For the kinky ones, the nudes can be shared in private correspondence, of course! 😉
But still, this strict policy is perfect for those searching for a real relationship, and not just some kind of adventure. 18+ pictures are not allowed to be public here! And for that cause, uploading pictures might take some time as it goes through administration evaluation and needs their approval to appear on your Colombia Cupid profile.
Real accounts
Unlike other Columbian dating sites filled with people who register with fake profiles, Colombian Cupid (and all Cupid sites in general) are well-known for a really tiny amount. Great administration makes sure your dating experience goes pretty well.
Now, of course, there will be scammers. The only thing you need to do is follow the basic precautionary measures (for example, not send money or gifts, or your personal stuff like credit card info, etc.).
Your data is protected
What's really important is that your data won't be available to anyone outside of the Colombian Cupid. That's because Colombian Cupid blocks any search engines from showing your personal data, meaning that only members of Colombian Cupid can see whatever you shared on your profile.
Well, this was in general about Colombian Cupid. Some other features make the dating experience a real deal.
For example, if you are really serious about meeting Colombian women or men, you can also visit our website that gives you great tips on creating a dating profile. You should really consider some of the subscription plans.
Anything but a standard subscription gives additional useful features. For example, you can have live chats, start communication with anyone, etc.
The real deal is the Platinum subscription, which allows highlighting your profile and ranking it over other profiles. Even more notable feature is a translation of messages to your native language.
Besides, ColumbianCupid is available in many languages.
For the standard members, Colombian Cupid will allow you to use features such as browsing through thousands of profiles of women and men, liking them, and adding them to "favorites". Of course, you can send messages and also receive messages from people as well, but only with those who are already subscribed. You can start messaging by communicating effectively to attract your soulmate.
The Colombian Cupid has a great interface, and it's easy to navigate through the page. So, even if you haven't had experience with dating sites before, this one will be a pleasure.
It's simple, if you like someone, hit the like button, add them to favorites, or start to send unlimited messages immediately – your choice.
Sign-up process and First Steps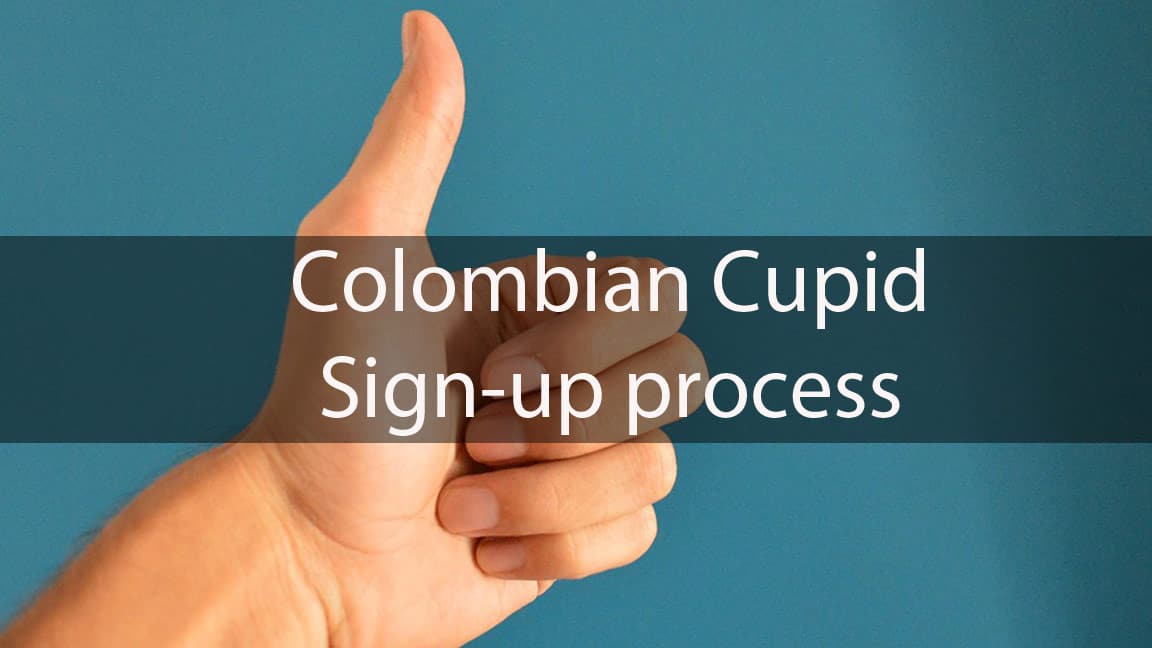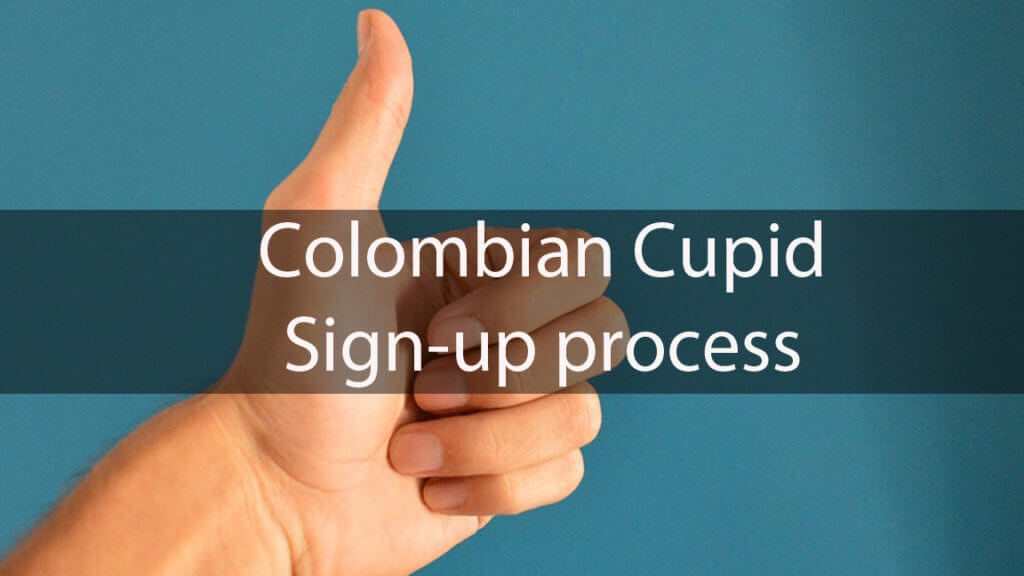 Long story short, you will need not more than 20 seconds to fulfill your registration process and get started. All you need to do is enter your name, e-mail address, and gender.
Of course, you can get started through Facebook as well. Just click on the button and then "Continue as…". Overall, the whole process is simplified and lasts just a few seconds.
Once you are in, you will see the list of people waiting to be met!
The Cupid Colombia will ask you to upload profile photos to get a great experience on the site, which you should probably do. No one will date a "fake-looking" profile so learn a tip or two on how to make the best profile picture.
What we suggest is to update your plan as soon as you register for standard membership and also set a goal for your relationship. It costs a penny and will definitely pay off.
With plans that start from $10 per month, you will have such a great start and advantage over thousands of profiles in search filters.
For example, the gold or platinum members can initiate communication with whomever they wish. No need to match each other to start communicating.
Moreover, you will be better ranked. Hence, your chances of success will be much higher.
Now, we understand that the part where you complete your profile is the boring one, but it will help you rank better on the Cupid search.
Cupid uses Cupid tags, certain keywords that will let you rank better than others if used well.
Simply fill out your description, complete the whole profile and you've done 90% of the job. The other 10% is a part where you do the talking.
Pros and Cons of Colombian Cupid
There are certain upsides and downsides to having a Colombian Cupid profile. Make sure you acknowledge these all before even starting the registration process.
Pros of Colombian Cupid
A huge number of great looking Latinas and Latinos
Great responsiveness of all the people and a small number of inactive accounts
Featured profiles are more open to dating foreigners
Cupid tags will help you rank better in advanced search for the best partner through using a guide for creating a distinct profile. Use them to point out certain keywords and describe your personality in the best way possible if you are a man
Easy signup process to meet Colombian singles free
You can block people. So, if you wish for someone to never ever contact you in the future, just block them. Or if you encounter offensive and rude people, this is the tool you need!
You can use live chat with video. This is only for those who subscribe to a paid membership, though.
You can get a translation of messages to your native language (Platinum members)
Simple and easy to navigate interface
Mobile optimized so you can use all the features through your mobile phone as well
Great filters and search for matchmaking
Enough room for a great profile description with awesome tips on what to do with your profile if you are a woman
List of currently active users
You can outrank other profiles by knowing the elements that should be in your profile
Cons of Colombian Cupid
Most of the cons are the ones related to fake/ scam profiles (that you can find at any other site as well), so we feel obliged to point them out as the things to be aware of.
Like on any other site, there are scammers. One of the most frequent stories a scammer would tell is the one about a family member falling ill and him/her desperately needing money. In this situation, you need to be conversant with the red flags and stay clear.
The second thing you should know is that there are a lot of profiles, both ladies and gentlemen, who are not interested in long-term relationships. That sounds great, right? Well, not. They are most likely gold diggers chasing for a green card or a way out of Colombia.
Colombian women sometimes would seem committed to meeting you, only to find out (when you arrive in Colombia) that you are completely blown off and left hanging alone in this beautiful country. It is a part of the bad experiences of the online dating game. Therefore, have a back-up plan.
Mobile App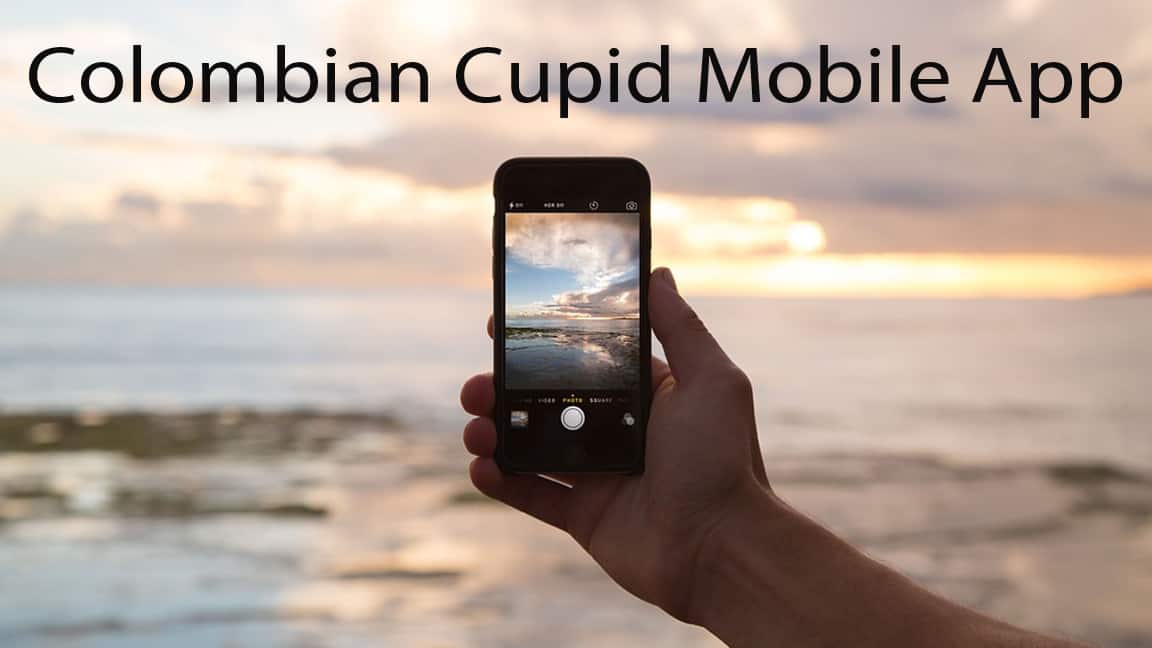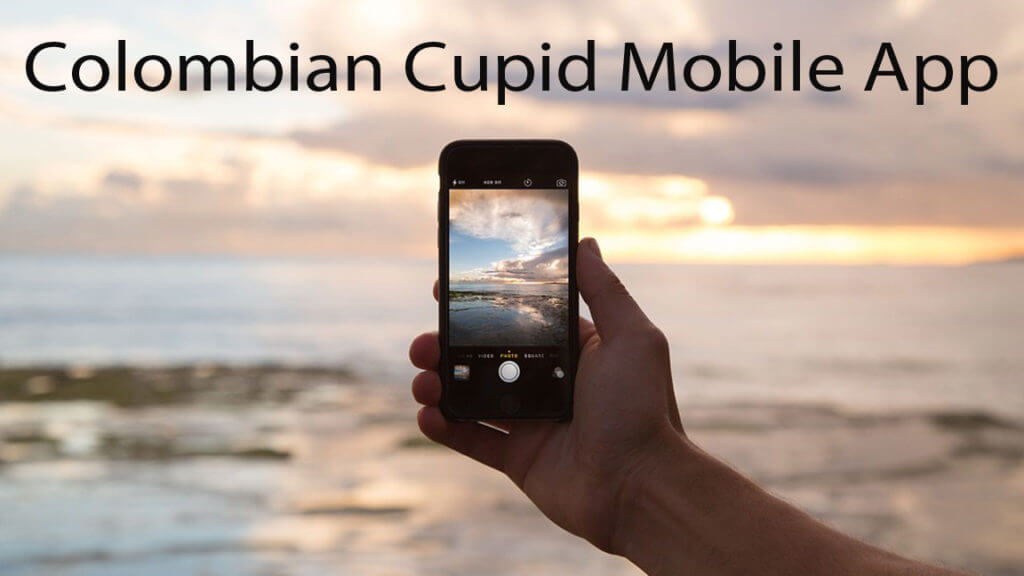 Nowadays, more than two-thirds of the traffic Cupid is getting is going through the Colombian Cupid App.
Colombian Cupid has an app that's working perfectly, and you can use all the features that are available on your desktop as well.
Being fully optimized for mobiles, your experience in browsing through profiles on your mobile will be maximized.
You can download the mobile app on any of your android devices.
Demographic Makeup of Colombian Cupid
Now, to find out whether this one is for you or not, let's take a look at what demographic makeup you can meet there.
There are a lot of users – you might even find someone from your country.
According to SimilarWeb over one-third of visits are from Colombian men or women. To break it down, here are the precise statistics:
Colombia – 32.5%
United States – 24.82%
Mexico – 5.83%
Spain – 5.67%
Chile – 5.34%
As you can see, most of the traffic is from Latin men and women. But you will be able to find a decent number of Americans as well when you use the appropriate user name on online dating sites.
These numbers are calculated daily. However, there can't be much of a difference in the long run as well.
As far as men-women relations, the traffic is being closely divided by half users of both genders, which is great!
Pricing
Now, to have different customer experiences, there are different subscription levels. Actually, there are 3 levels available for those using Colombian Cupid.
There is a standard subscription, which is free. As soon as you enter your email and name, you've subscribed!
This standard subscription offers nothing less or more than any other online dating site. You can search for your match, check profiles, and communicate with those who have a paid subscription.
The thing here is, if you are a man who wants to meet beautiful women, it's most likely that you won't get so lucky to find the one who's subscribed, and therefore eligible for communication.
You will need to make the first step, as always!
How do you do that?
You can easily learn the tips on how to flirt with the ladies if you are a man. Click here for the ultimate guide to learn how to do that.
Additionally, you can also follow this link to learn how to start a conversation by asking for her number.
Well, with a Gold subscription. That one is your first step, nothing else. Gold subscription is one of the two paid subscription levels
So, what do you have out of it?
Not only that you will be able to communicate with other members, basically all members that you might like, but you will have a live chat as well, to communicate with men and women through in-site instant messenger.
Now, there are several packages when it comes to Gold subscriptions. Depending on its size, you will get some serious discounts.
So, if you want to join for 1 month, the price would be $29.98/month.
Join for 3 months, and it drops to $20 per month. Ultimately, join for a whole year, and you will get an amazing discount of only 10$ per month.
And finally, if you find a Gold subscription not to be enough, you can upgrade to Platinum membership.
What this one offers is something other members can't do, of course. You will be able to rank yourself over other profiles, highlight your profile, and get a lot more space for your profile description.
Ah… only that?
Of course not. Here is the most valuable feature: you will get a translator. With it, you will have all the messages translated into your own language. How cool is that?
As for the pricing, the premium membership packages go like this:
If you join for only one month, the price of the Platinum subscription is $34.99 per month.
If the case is 3 months, the price drops down to $23.33 per month.
Finally, the best deal- join for a whole year and it drops to an amazing $12.5 per month.
The Chances of Having Success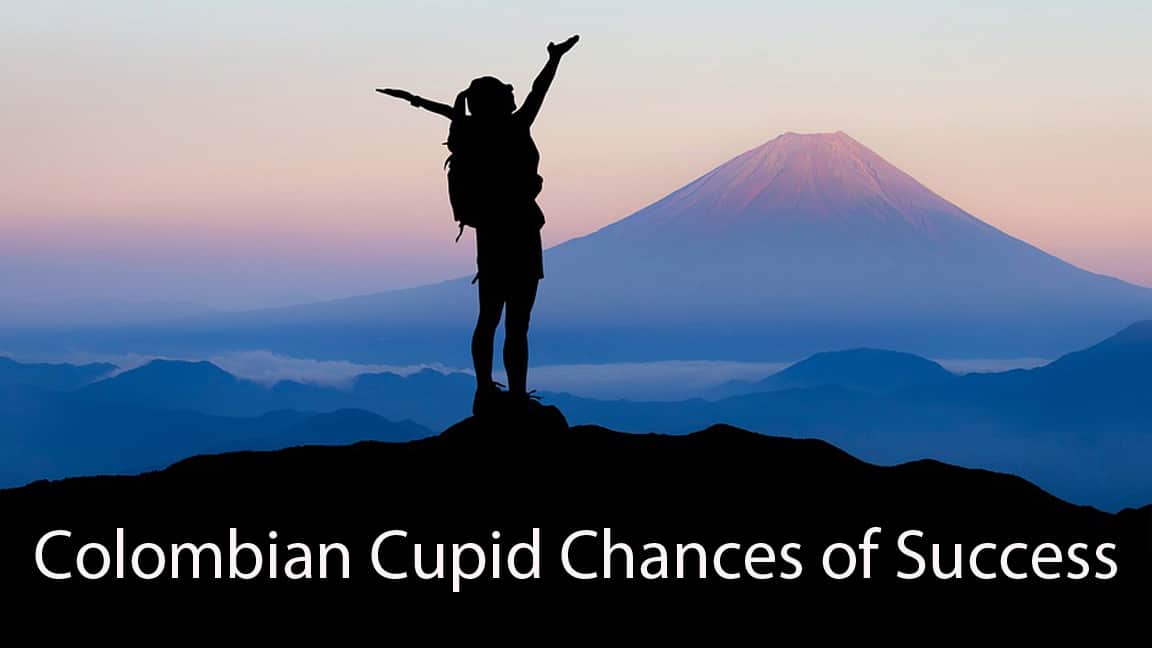 The chances of having success on Colombian Cupid are as big as on any other great dating site, if not bigger.
Those chances immediately multiply as soon as you subscribe to any paid membership, as you will get an enormous lead over profiles that are on the standard subscription.
However, there are some basic things that you should be aware of – scammers with fake personal information.
They are not something special, and you won't need any particular skills to recognize them – just basic logic, as you would have on any other dating website.
You can also fish out these scammers by recognizing the red flags and sidestep the not-so-good ones.
You know, there are websites that charge per message or letter you send to your match, sites that only allow communication through their platform and forbid taking communication off of their website – those are all sites with low chances of success.
On the contrary, Colombian Cupid offers everything two people need for a successful match and even a serious relationship.
Great communication, even the possibility to talk to one another via video call, or translate messages to bridge language barriers – all at your service of having a great experience on Colombian Cupid.
With the strict privacy policy, Colombian Cupid tries to make the website fully real (scammers-free), an enjoyable place to browse through. Therefore, you can be sure that your personal data will be safe as there is no third-party disclosure.
Only active members on Colombian Cupid can visit your profile. It won't appear anywhere else on the internet.
The cookie policy won't access your personal data, and you can change the cookie policy in your browser settings.
Only 18+ are allowed to join this community. All of these things are highly important for your success. It shows that only serious people and those really willing to meet other Colombian singles join this dating site.
Great filter search is there to help you find not only the perfect match, as you can browse through personalities, but the one that's geographically close to you since it is not location-based.
Methodology
We registered on the Colombia Cupid website and tested both the mobile and web versions to get a conclusion.
We concluded by rating the individual components and features of the site on a scale of 1 to 5.
Our evaluation was based on the site's user-friendliness, cost of premium packages, success rates, and constructive reviews from real users of the site.
Overall rating and Conclusion
Signing Up – 5/5
Communication – 5/5
Search Filters – 5/5
Ease of use – 5/5
Customer Service – 5/5
Safety and Anti-Scam – 5/5
Number of Members – 5/5
Overall Rating – 5/5
As you can see, Colombian Cupid has a really high rating. Well, millions of active users speak much for themselves.
I'll join those millions and rate Columbia Cupid:

It's extremely simple to use and sign up for. It's either the 3 steps of sign up or through your Facebook account. Great communication is guaranteed, especially on paid membership where you can have a live chat with a camera and text, or an even better feature – translation to your native language.
As for the search system, Cupid is using the so-called Cupid tags to ease the search. If you implement Cupid tags, you will be a lot easier to find on Colombian Cupid, as people browsing certain keywords will find your description first.
Do not hesitate to go to our homepage where you would find the ultimate guide on an online dating profile.
All in all, Colombian Cupid gets a flawless rating from our side, and not only that but from the side of over a million satisfied users as well going by Cupid online dating reviews on a Colombian dating site.
Frequently Asked Questions (FAQs)