If you are interested in finding a person for a relationship or an innocent flirt, your research will probably lead you to a dating online app, Skout Dating App.
To avoid all doubts and fears, I'm giving you the whole Skout dating review.
Let's skout it together.
Is your dating app giving you the best chance for success?
Make sure to take our online dating site/app quiz to find out.
People who follow our dating site suggestions have on average 2 more dates per month.
Skout Review in Video Form
Audio (podcast) form for those of you on the go
Ratings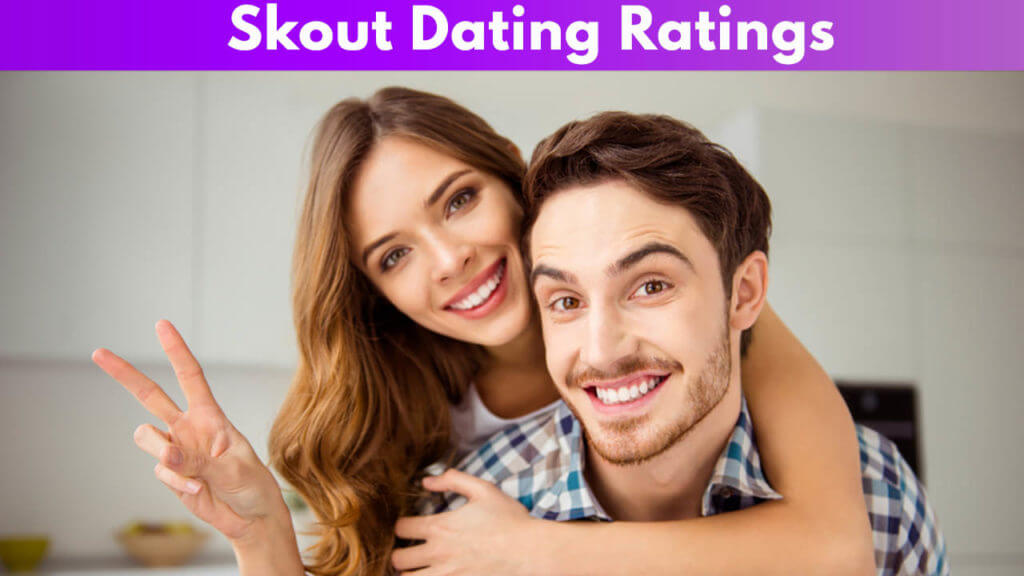 Effectiveness: 1/5
Features: 3,5/5
Ease of Use: 4/5
Price: 3/5
Pros
Many countries and languages
Easy registration
Mobile and desktop app
Many different features
IOS and ANDROID system
Cons
The emails provided are not checked for authenticity
Fake profiles can be easily made
Too many features can be confusing
The interface can be overwhelming
The free version has many ads
Who is it for/Demographic Makeup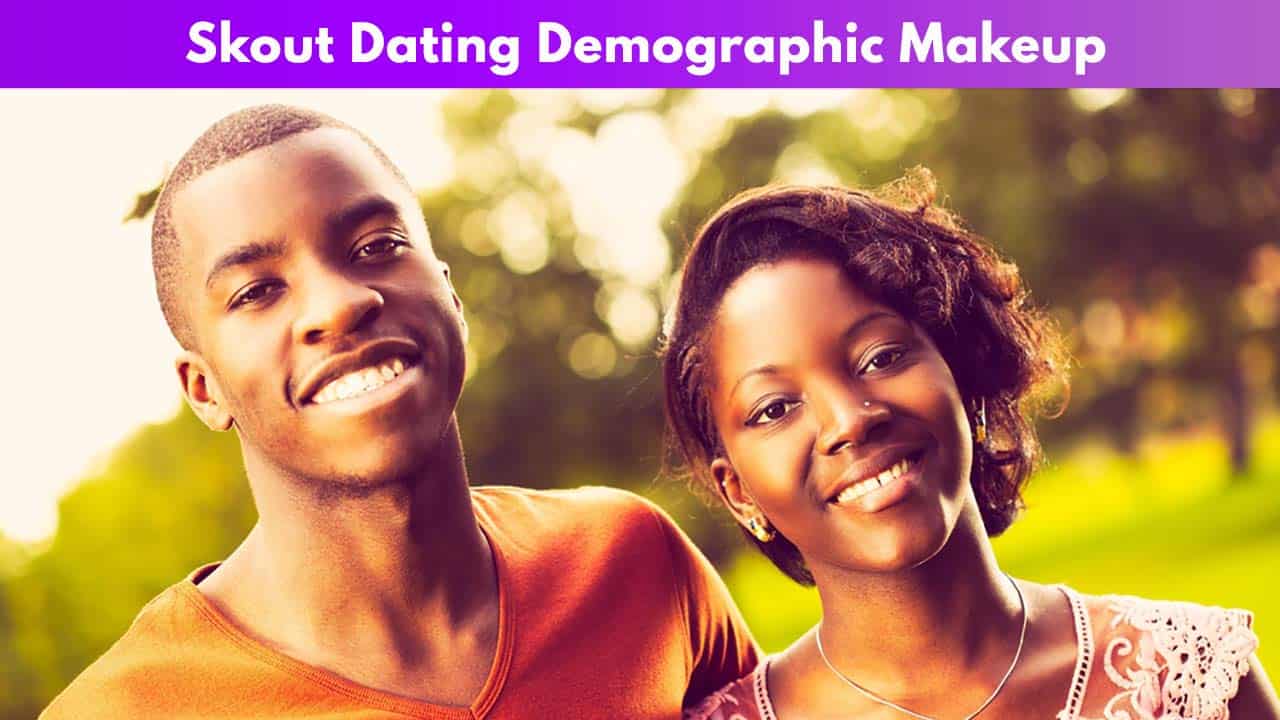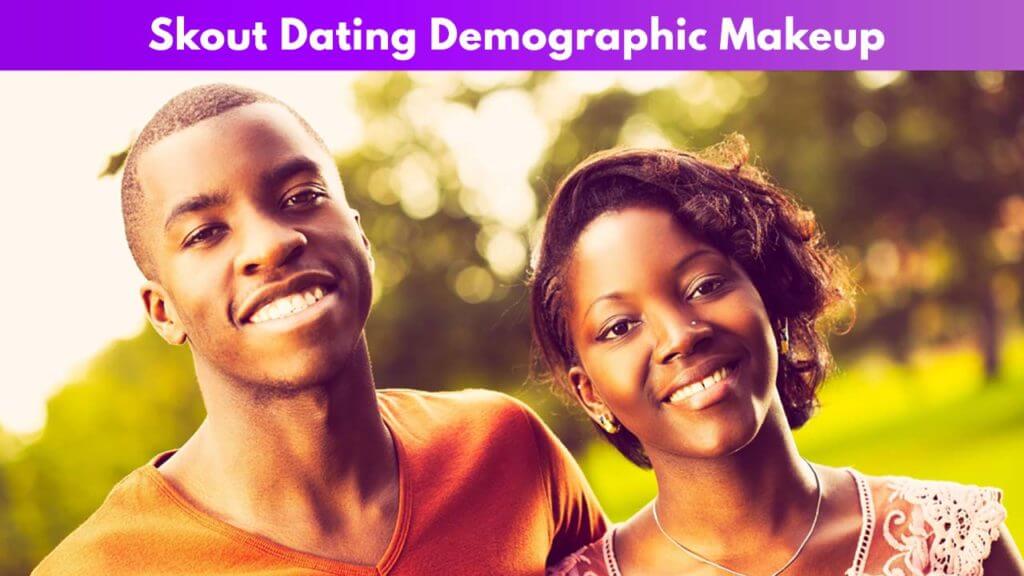 Skout is a worldwide social app that people use in 189 countries and that you can use in 16 languages.
Created in 2007, it counts more than 10 million users who want to spread their relationships much further than it was before.
The Skout app joined The Meet Group, Skout's sister application.
Skout has got different functions, but in this review, I'm reviewing it as a Dating Site.
Based in San Francisco, the Skout app is the app that people use all over the world, especially in the United States ( in LA, Boston, Houston, Chicago, Detroit, etc. )
People who are 13 and above can use the Scout app.
They can sign up and start chatting.
Effectiveness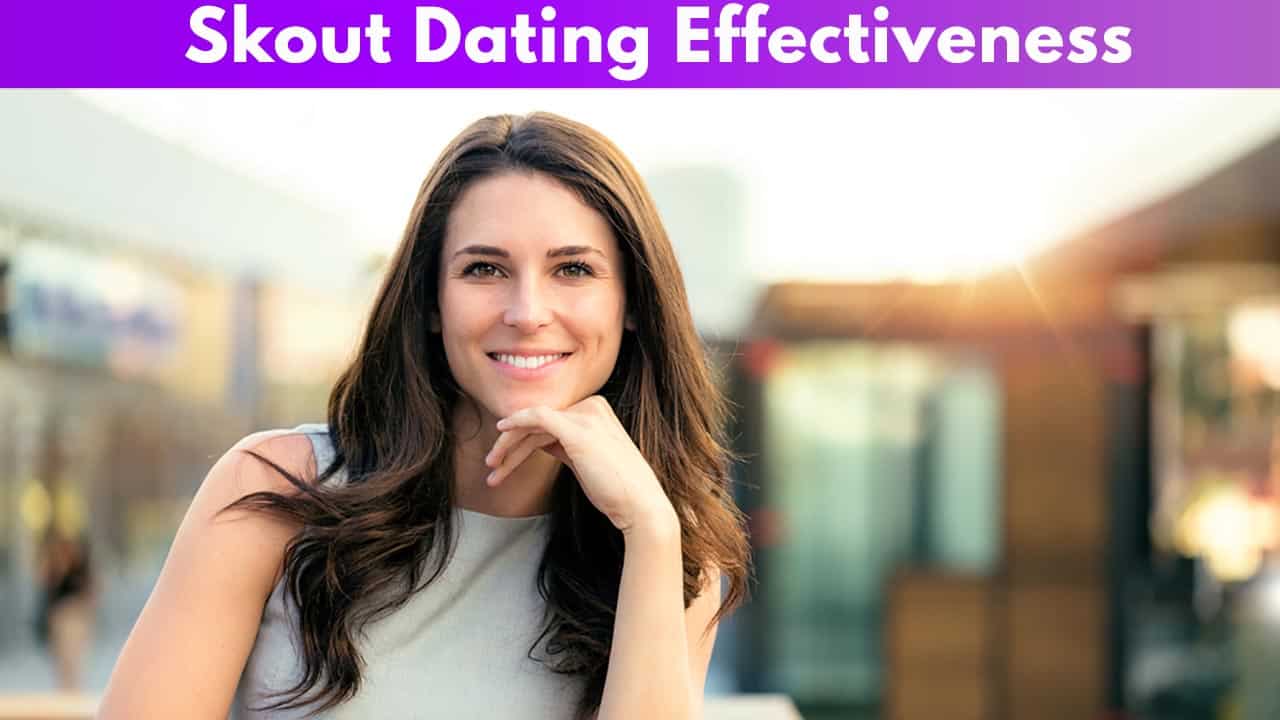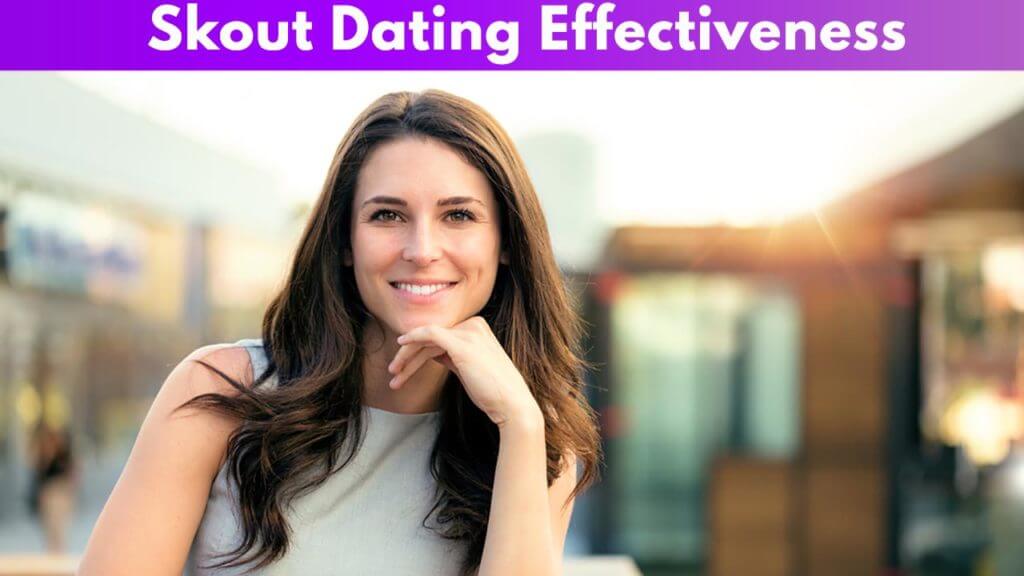 When we speak about the effectiveness, Skout Dating offers you various good things that can affect this field.
Let's see is Skout worth it.
First of all, Skout separates adults from teen communities, so it's a much easier way to proceed with your research.
The Skout app also gives you some hints that depend on your interests.
The other interesting fact is that Skout uses GPS to locate the nearest user.
And now you are probably wondering how on the Earth it can be a good and safe thing?!
Well, your location is not precisely showed, it is allowed just for adults and you always choose to leave that option ON or OFF the function.
It's up to you.
Let me give you some advice.
OFL Top Recommendations based on 100,000+ Survey

"Serious Relationships"
"Discreet Hookups"
"Best Course for Men"
"Quick Flings"
"Normal Hookups"
"Our Quiz"
Leave it ON just in case if you are looking for an old friend or an old crush from the past or just in case if your love story is similar to a love story from the movie Sleepless in Seattle.
The last thing that I need to mention is that the registration is super easy.
You don't have to arrange your profile to continue with the other actions.
You can leave your profile unfinished and start searching whatever or whoever you are interested in.
The Skout App and its use can be interesting because it is full of members from all over the world and it has got a big number of different features.
But, unfortunately, if you are looking for an innocent flirt, pure romance, or true love, the Skout app isn't the right App for you.
Skout was primarily created as a dating app. But, recently, people are using it for different things.
Not just for flirt or for finding a soul mate.
You have to be very careful about what you are looking for, so you can avoid misunderstandings.
Let's sum up.
Can you find your soul mate on the Skout App? – Mm, well, not really.
Key Features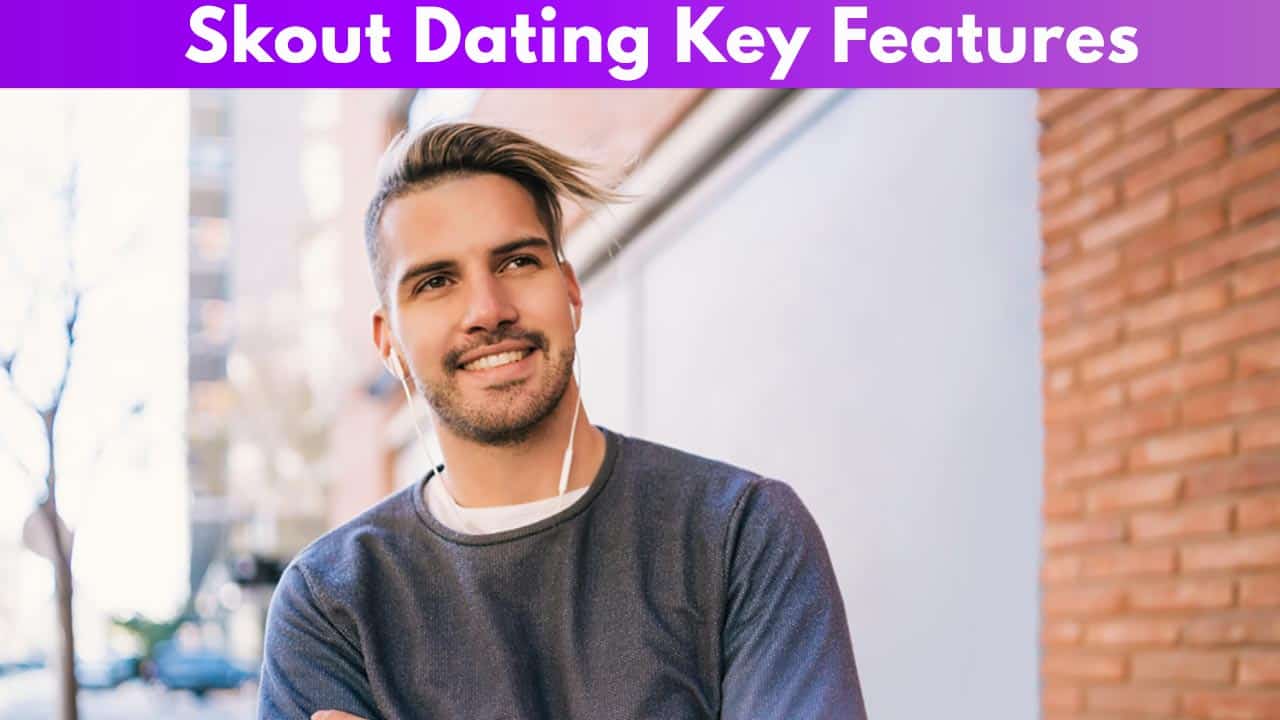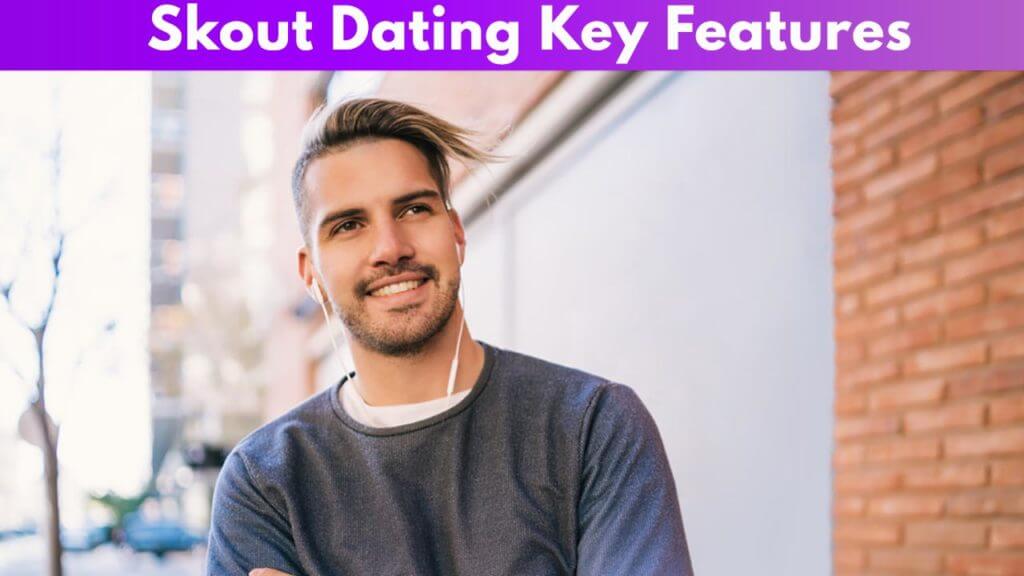 In this section, I'm going to give you the answer to your basic question:
How does Skout work?
Skout can be downloaded by two operative systems, IOS and ANDROID.
You can find it easily on Google Store, App Store, or on the Skout's App official website.
It is made as a mobile app, but you can install it on your PC or laptop, too.
As I said before and as I will explain step by step in the next section, the registration is pretty easy.
When you open your profile, Skout will start to send you suggested profiles.
You can like or dislike those profiles by clicking tick or cross.
Tick is green and the cross is red.
By clicking on the tick as a yes, you and the other user, you two are becoming friends, and you are matched.
It's very similar to the Facebook app.
Chat options are free for all.
The user will receive a message request if someone new sends a message.
You need to approve it.
After the approval, you can start chit-chatting.
You can refuse a message request. If you refuse it, the person who sent you the message will be blocked.
There is an option to unblock the user, so if you change your mind, you can search the option "Blocked Users", and then go to "Unblock".
Piece of cake.
I'm going to present to you the option that the game lovers are going to be thrilled with.
Skout offers you a game "Blind Date."
In this option, you have a video conversation with a person you cannot see.
The other user can't see you either.
Your face and his or her face on the camera are blurred.
While the clock is ticking, the camera is revealing itself and in the end, you can see the mysterious person.
As soon as you see that person, you will choose to accept matching with him or her and continue the conversation privately. Or not.
By clicking on someone's profile, it can appear an ad for Meet Me app, Skout's sister app, because the people you click on are using it at the moment.
Sometimes it can be annoying, especially for those who don't like too many ads.
I would like to tell you something about the Extra Features in the Skout App.
1. Backstage option
You can play with this option because it's funny and useful.
You use this option if you want to get some free points.
This option serves for virtual hide-and-seek.
How does it work?
You keep of sight your photos and you give them a price.
From the lowest one to the highest one.
Other members have to unlock your photos.
When somebody unlocks it, you get an amount of deserved points.
People can score your photos using the stars.
They can give you 1, 2, 3, 4 or 5 stars.
2. Buzz option
This option allows people to get more information about your profile.
You can post some photos or ask for some funny questions.
In that way, you can get more interaction with others.
3. Shake to chat option
Guess what you need to do using this option!
That's right! Shake your phone!
By shaking your phone, you are matching with a random person nearby.
You can set it in the Chat option.
It sounds like gambling because you don't know a thing about the person you are matching with.
It sounds mysterious and interesting at the same time.
4. Skout Travel
The Skout Travel option can bring you excitement, too.
This option provides you to travel around the world and you can become a local in the city you travel to.
This option lasts for 24 hours and you set your phone according to a city you are traveling to at the moment.
It allows you to explore other languages, other cultures, and other people.
Ease of Use/Tutorial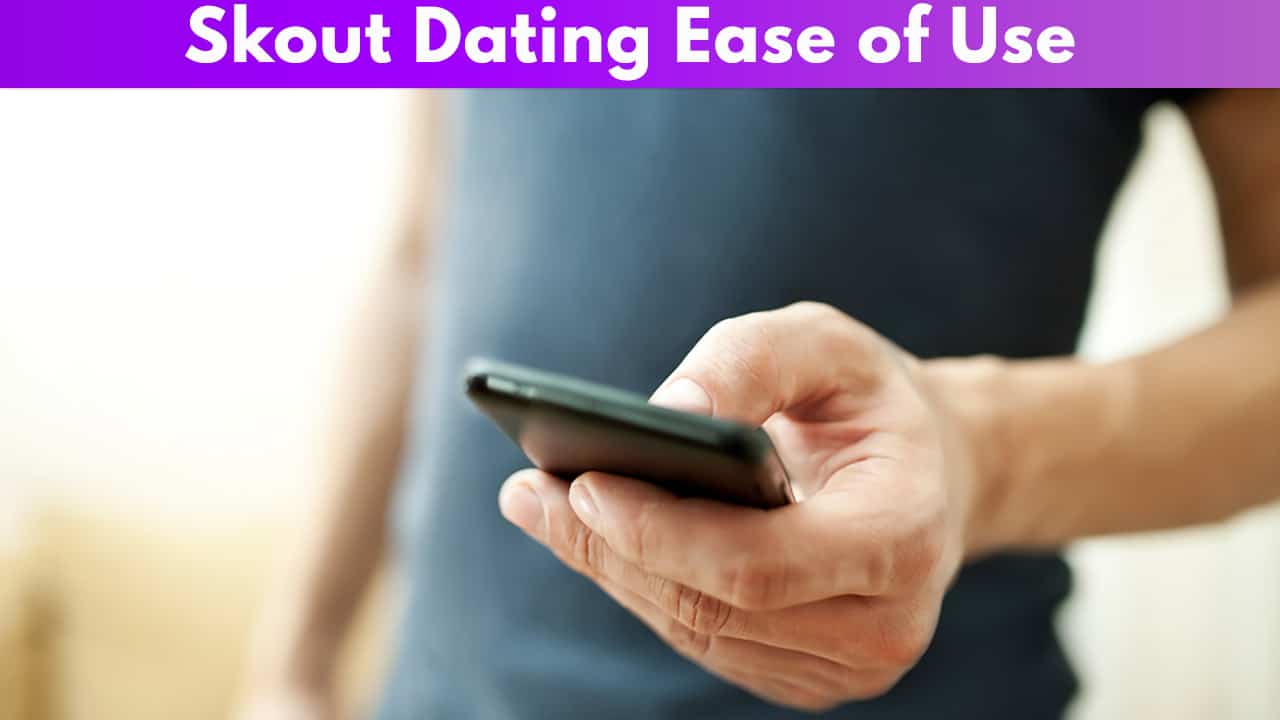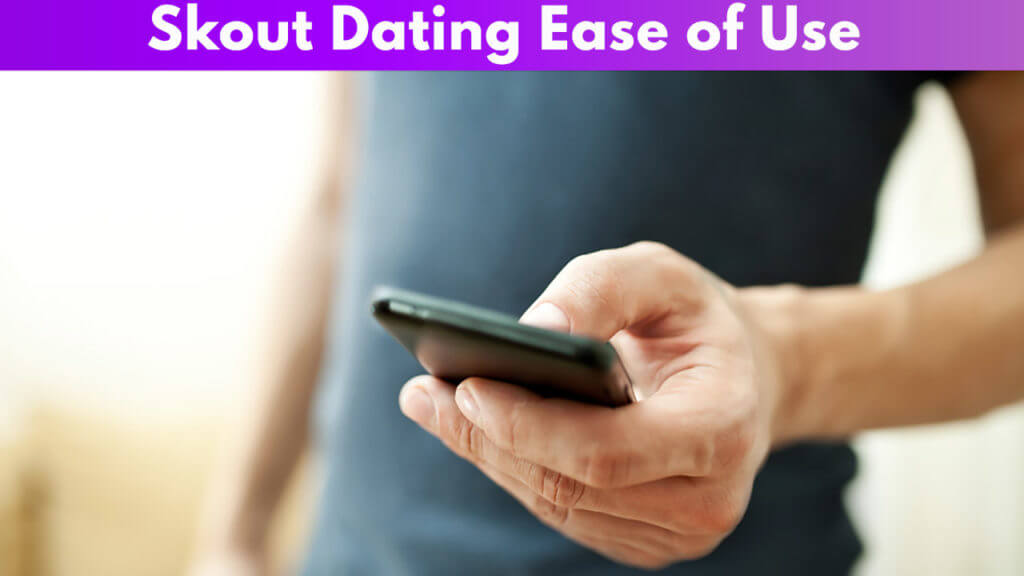 As I already mentioned in the beginning, the registration super easy.
First, you need to go to the webaite or just download the app in Play Store for Android or App Store for IOS.
Then, you need to Sign up.
You can sign up using your Facebook or Google account.
You will have to choose your device.
Choose your apple or mobile phone to continue.
Accept, press yes, and pass to your phone number.
Add your phone number and then, tap ''Next'' to verify your account.
You will receive an SMS.
Registration will take less than a minute.
In the next step, you need to fill in the gaps just your basic personal information.
You don't have to complete all the information about your profile to start searching the other members and chatting with them.
Speaking about the profile information, it would be great to add what are you interested in and what are you looking for.
You don't have to upload your profile picture, it's up to you.
If you decide to upload your photo, it won't be uploaded, unless you approve it.
People are allowed to leave their comments and likes.
Write your first name or your nickname to sound more open and friendly.
The fastest way to find other people is to use the Skout ID.
That's the fastest way that other users find you, too.
I will leave you the link where you can pull out some cool nicknames for your Skout ID by using a nickname generator.
Be creative and check it out here.
If you want to replace your name with a cooler name on the Skout app, you can do it easily.
Go to the toolbar.
You will see a pencil icon.
Just in one click, edit your name and make it more awesome.
Even if you don't fill your profile, you may find a lot of matched profiles that you can connect with.
Some users don't put their profile pictures because it's not for a must.
The uncompleted information like this can affect your research and it can determine it.
Photos must be approved by the Skout app.
So, if it doesn't follow the specific guidelines, uploading them will be impossible and denied by Skout.
Skout's members receive Skout points.
Some points are free, some points you have to buy.
I will give you some tips to earn free points on the Skout app.
Earn them by posting your photos in the Backstage option.
When you get the points, you can save them, or you can give them as a gift to other members.
The other way to earn free points is to check regularly post contents and giveaways that the Skout App posts on its platform.
Follow this link and join the live chat and earn more free points.
If you want to search people on the Skout app, find that option in the toolbar.
The easiest way to find people is when you use their Skout IDs.
If you want to log out, go to the toolbar and search for "Logout".
To unblock someone on the Skout app, go to the Settings.
Find the option "Blocked Users".
Open the profile you've blocked, and unblock it.
The Skout app allows you to see who is checking you out.
You can find this info in Notifications.
The bell icon shows your new notifications.
Everybody likes chatting on the Skout app, and I will show you how.
Search the user you want to chat with.
When you open the user's profile, you will see the chatbox.
The chatbox is green.
Click on the chatbox and start your conversation with the user.
Be careful when you post or upload your photos.
The Skout App has to approve your picture before you add it to your Skout profile.
Sometimes the Skout App recognizes a photo an inappropriate photo for its platform.
It means that you need to follow its guidelines and to upload a more appropriate photo.
The Skout App constantly works on its safety.
Don't be surprised if the Skout App blocks your account.
The reasons for that can be different.
Term Policy is usually very strict.
To fix the problem, contact the website directly.
To sign up or log in, you can use your Facebook account.
If you want to share your posts or your photos, it won't be possible, because that option doesn't exist.
You can cancel and reactivate your Skout account at any time.
More information you can find in the FAQ section.
Pricing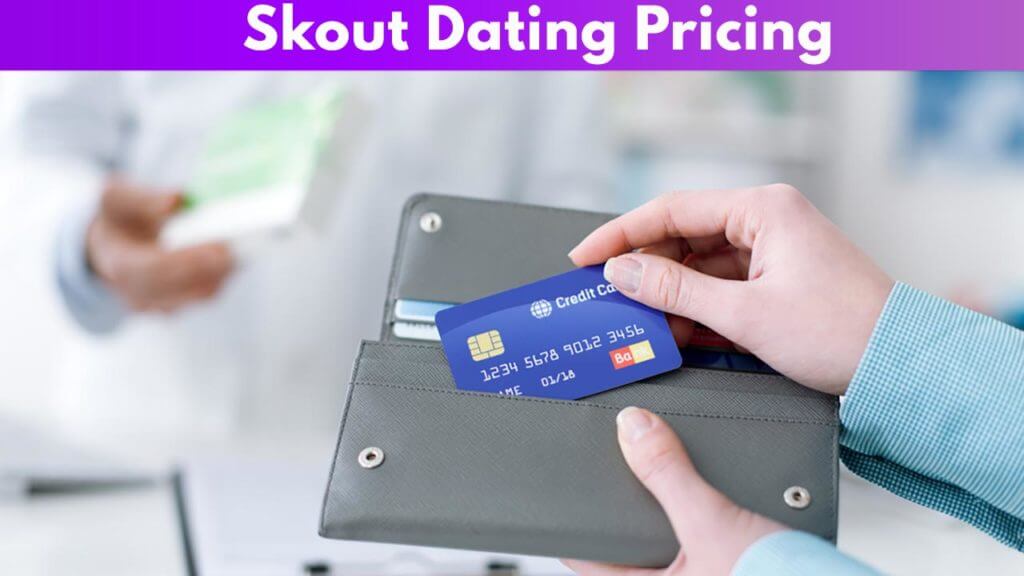 Signing up, creating profiles, chatting options and some features are completely free.
But, if you want to improve your profile and find more convenient matches, you have to pay for extra services.
Scroll down, and I'll show you the options that Skout offers to you.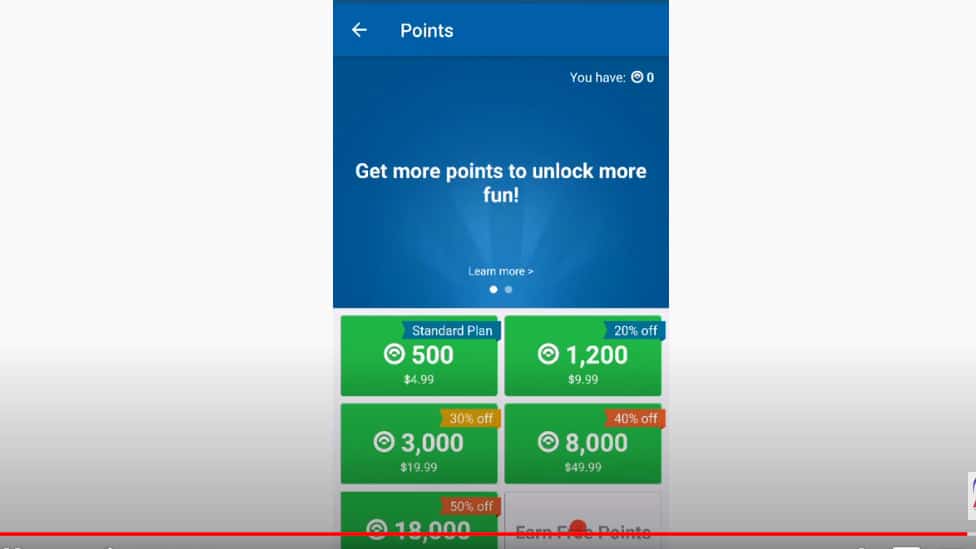 Let's see how much Skout extra services cost.
There are two packages on the Skout Dating app.
The name of the first package is Skout Premium.
Price is shown per month.
The monthly price is 9.99 USD.
If the Premium package is too expensive for you, you can choose the other package with different options.
On the Skout app, you can find a package called Skout Points.
When you buy one of the options in this package you gain credits.
You have six different credits.
Check this out!
If you want to buy 500 credits, it will cost 4.99 USD.
You can get 1.000 credits for 7.99 USD.
The credit of 1.200 points cost 9.99 USD.
2,500 credits cost 16.99 USD.
The last two are the most expensive credits: for 49.99 USD you can get 8,000 points and for 99.99 USD you can get 18,000 points.
If you are thinking about your payment options, they are various, too.
You can pay your packages with your Credit card, with your PayPal account, or, if you don't' have either of it, via mobile phone.
Conclusion and Overall Rating based on Skout Dating Review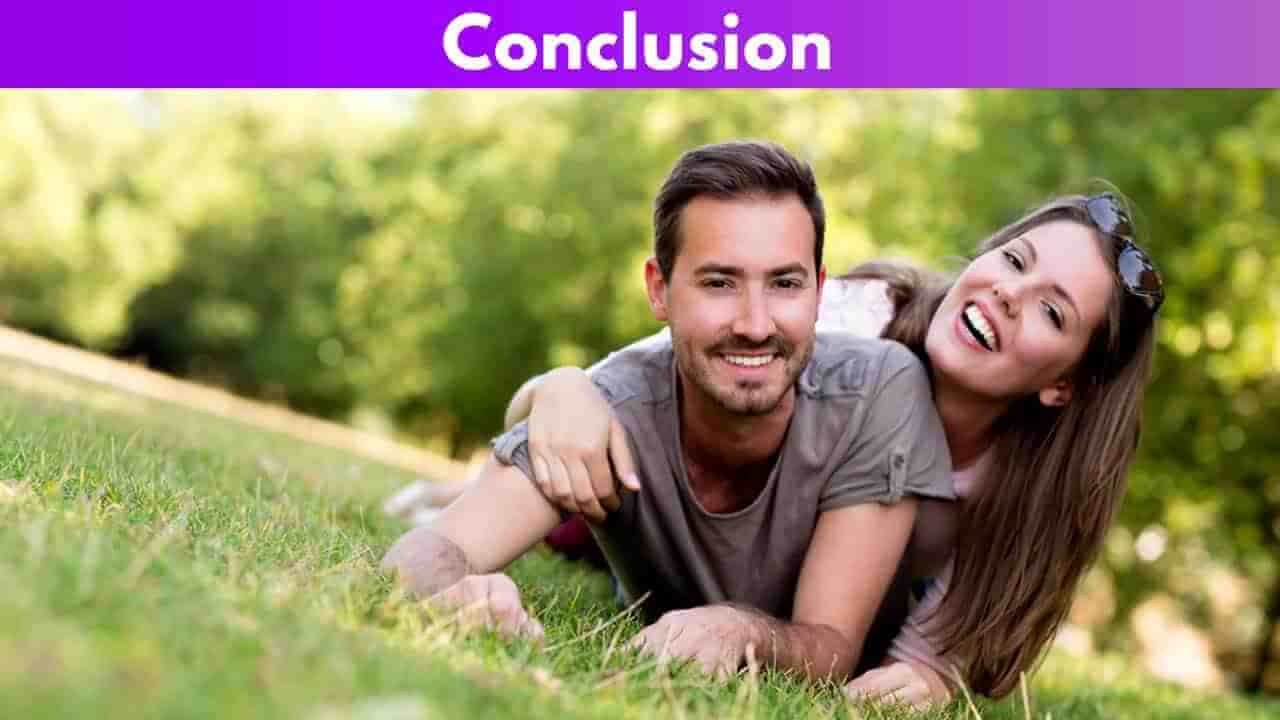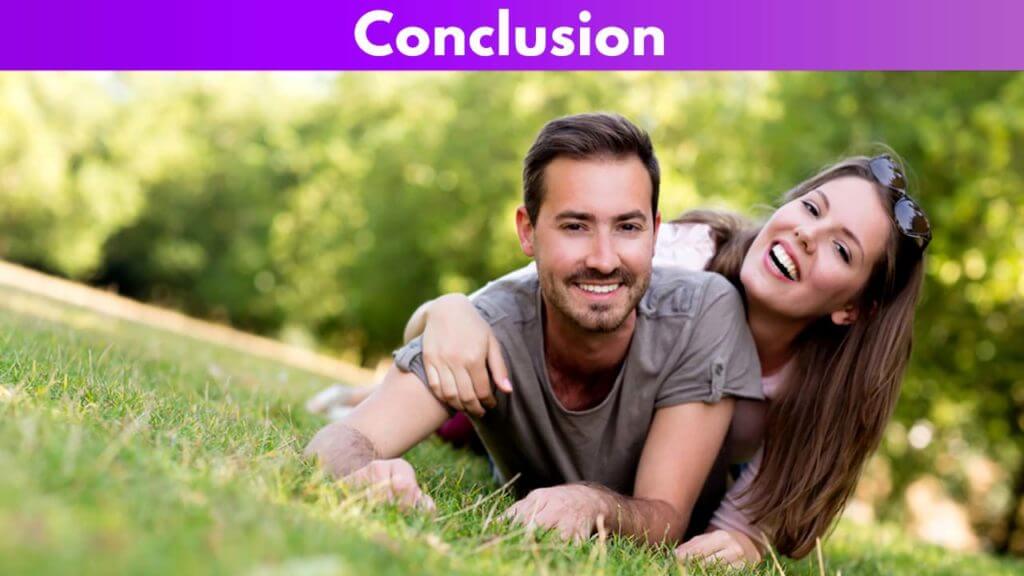 That was all about the Skout Dating I've written, folks.
It's time for my final grade. Et voila!
Overall Rating -/5
I really hope this petit review helps you to find all the answers about this topic and to eliminate doubts and fears you have had about Skout Dating.
If not, take a look on the FAQ below, and if you still have more questions after that, please, be free to contact me in the comment section.
Frequently Asked Questions