Hey everyone and welcome to my matchmaker.com review!
Officially launched in 1986 Matchmaker.com initially began as an online bulletin board system and it is the oldest of the current online dating sites.
Primarily Matchmaler.com is geared towards attracting and putting together single-marriage-minded people.
Their primary goal is to broaden your social horizons by allowing you to communicate with a wide variety of individuals.
OFL Top Recommendations based on 100,000+ Survey

"Serious Relationships"
"Discreet Hookups"
"Best Course for Men"
"Quick Flings"
"Normal Hookups"
"Our Quiz"
Hope this Matchmaker.com review helps you decide if this online dating site is right for you.
Don't forget to visit our homepage where you would find The Ultimate Long-Distance Relationship Survival Guide!
It will help you to cope with your match living in a different continent from yours.
Let us get right into my matchmaker.com review!
Is your dating app giving you the best chance for success?
Make sure to take our online dating site/app quiz to find out.
It's a fact that people who follow our dating site suggestions have on average 2 extra dates per month.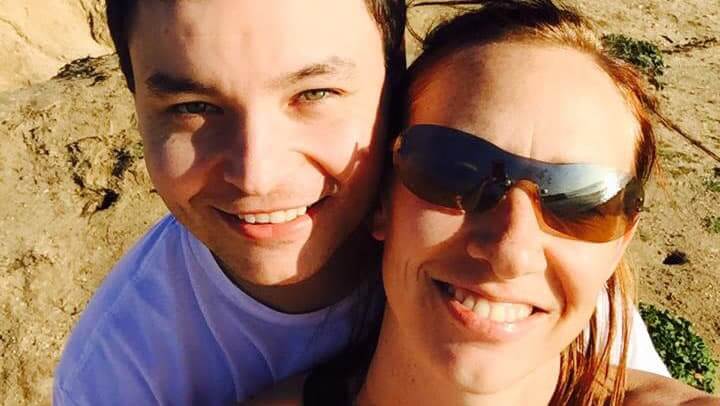 Quick MatchMaker Info to Get You Started
Whereas MatchMaker charges $29.95 per month to use the dating website and also has a free trial version too, it remains very popular.
While 2 million registered men and women typically above come here to find a potential partner, up to 50,000 new singles join weekly.
Ease of use: Site Navigation, Layout and Design
MatchMaker.com is a relatively simple and easy-to-use website, even for newbies.
It is not the best-looking website around; however, it is quite functional and serves its purpose if compared to other dating apps.
Logging onto the homepage for the first page you will be directed to the signup/login section to get started with finding your searches.
Even the most inexperienced person to online dating will not be intimidated in using this site at all and will feel comfortable maneuvering their way around.
Sadly this MatchMaker.com review cannot say that the site is beautifully designed, as it is more of an average-looking site than anything else.
That being said the site is quite functional and the pros of using the dating app far outweigh the cons.
Popularity
It is estimated that MatchMaker.com has over 2 million registered single men and women, with around 50,000 new singles becoming members of the site each week.
These singles are typically around 35 years of age, educated, professionals who are serious about finding a happy and healthy relationship.
If you are in that age range and feel it is very difficult to find a new girlfriend or you are a guy thinking of how to meet women online, you might want to give this dating website a shot.
OFL Top Recommendations based on 100,000+ Survey

"Serious Relationships"
"Discreet Hookups"
"Best Course for Men"
"Quick Flings"
"Normal Hookups"
"Our Quiz"
True, there might be one or two fake profiles here and there, but millions of members do actually fall in love using these dating services and that says a lot – it might be worth joining, then.
Success Rates
At first glance, MatchMaker.com does not appear to be a very successful dating site as the membership figures are quite small compared to other dating sites such as eHarmony.com and Match.com.
Additionally finding stories that highlight how couples are together because of MatchMaker.com are not exactly easy to find on the internet.
This MatchMaker.com review does believe that MatchMaker.com has played a vital role in the successful unification of 35 years and older professional, educated marriage-minded single men and women.
Some young men and women who are married but still looking for love elsewhere do find this site very accommodating too.
Although there are a lot of dating scams out there, this dating app designed for long-distance adult dating is easy to navigate considering the basic search and advanced search features embedded within.
Costs
Matchmaker.com offers its users two different types of memberships.
There is a free membership that gives their members the ability to create an astounding profile and perform searches to find that special someone just right for you.
The free membership; however, does not allow for communication among their members.
To communicate effectively with other members, members must upgrade their free membership to paid membership.
The cost of a MatchMaker.com paid membership and dating profile is as follows:
One month = $29.95 each month
Three month = $59.95 (or $19.98 each month)
Six months = $89.95 (or $14.95 each month)
One year = $119.95 (or $9.99 each month)
All said and done, the cost of online dating might just be worth it, after all.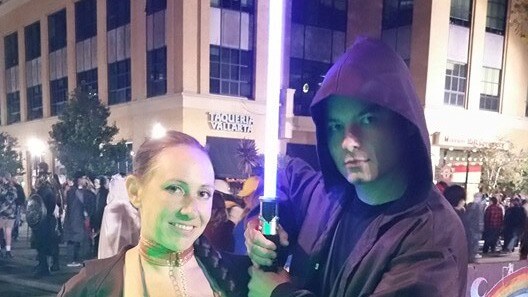 Features
MatchMaker.com has the standard features that every other online dating site has to offer.
MatchMaker.com is your regular run-of-the-mill online dating website.
They, unfortunately, do not have any significant feature that sets them apart from the crowd.
Free members can create a user profile, adding a photo, do basic and advanced searching, use the MatchMaker toolbar, flirt with each other, and create favorites, and more.
Paid members can do everything that free members can do in addition to communicating with other members, ranking higher in searches, the ability to post more photos than free members, full access to audio/video chat, instant messaging, and full access to email.
Is it the best online dating app there is? I don't think so. However, with some rights reserved from free trial users, going premium would surely give you more access to better perks like dating news, dating advice, niche dating, etc.
Some of these you may not find on similar sites. The number of members using the dating services daily is good proof of that.
Matchmaker.com Review Conclusion
After all the factors are considered in this MatchMaker review, my rating for MatchMaker is:


MatchMaker.com is just an average online dating site that has nothing significant to offer to its members.
Additionally for a website that charges membership rates at the higher end of the spectrum they should have more to offer, sadly they don't.
Their main novelty is the claim to being the first online dating site (the history of sites) that remains today.
Honestly, we cannot highly recommend this website as there are many other websites, that charge the same or less, that do the same thing only better.
Websites such as eHarmony.com that focuses on older people that are looking for committed relationships or marriage and Match.com caters to the younger generation also looking for a serious relationship.
With its high membership fee compared with others in the list of best dating sites and no real documentation about their successes, it is best to try out these other websites.
I hope you all enjoyed my matchmaker.com review!
I also highly suggest you check out some of my comparison articles such as eHarmony vs OkCupid, Match vs PoF, and Match vs OkCupid!
Keyword search
Customized toolbar for easier access to all the significant parts of the dating website
The site offer suggestions on how to narrow your search for matches if you find yourself with too many search results
It's a free online dating website
If you are curious about the top online dating sites, check out this article.
I also have an article on the best sites for men and the best sites for women if you are interested.
The Ultimate Guide to Online Dating for Men/Women in 2019 is the most comprehensive tutorial out there that guides online daters on how to create a profile without giving fake details. It's completely free and waiting for you on our homepage.