Do you have a thing for Filipino girls or boys? Would you like to hook up with some of them? Or do you simply want to meet someone from the Philippines if you intend to travel there in the near future? Well, we have just a website for you.
Today we will be having a Filipino Cupid review, which is a dating website focused mostly on Filipino people. Let's find out something about the website, discuss its main features, and, in the end, judge whether it's a good website or not.
Is your dating app giving you the best chance for success?
Make sure to take our online dating site/app quiz to find out.
People who follow our dating site suggestions have on average 2 more dates per month.
Filipino Cupid Review in Video Form
Audio (podcast) form for those of you on the go
About Filipino Cupid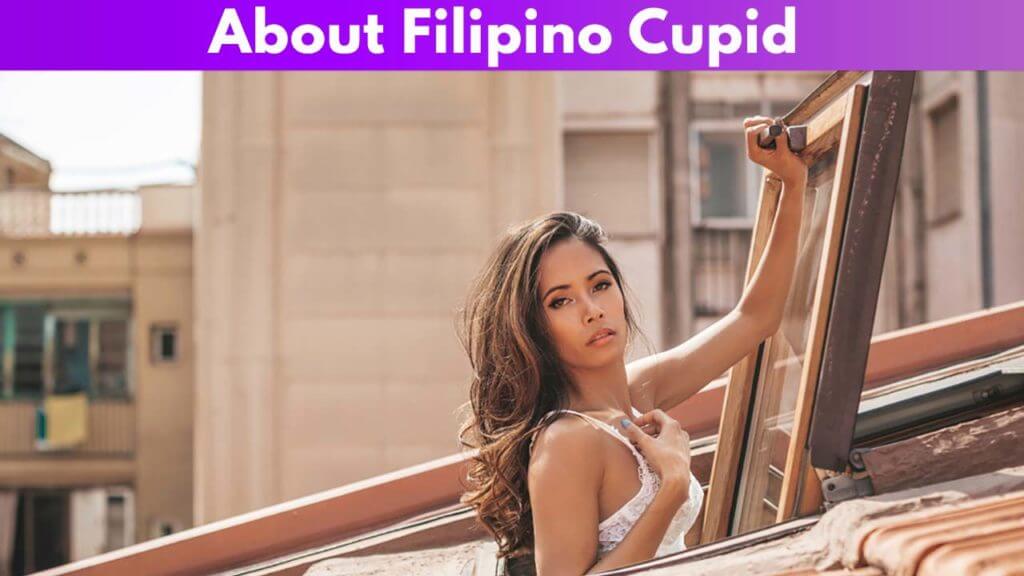 Filipino Cupid is one of the websites that developed and operated by Cupid Media. It was previously known as Filipina Heart. You can consider it to be one of the best online dating websites whose goal is to bring closer Filipinos and people from the western world.
OFL Top Recommendations based on 100,000+ Survey

"Serious Relationships"
"Discreet Hookups"
"Best Course for Men"
"Quick Flings"
"Normal Hookups"
"Our Quiz"
The website itself has over 3.5 million active users, from which at least 1 million is from the United States. It is a very popular website, since it allows people from western countries, like USA, Germany, and others, like Australia.
Now that we familiarized ourselves with some of the basic information about Filipino Cupid, let's move on to the next step of our review and discuss the most important features this website has to offer.
Features

Once you sign up and set up your profile, it is time to start making contact with Filipino people. The interface is pretty simple and easy to use, so you won't have any troubles using all available options. One thing to note though is that some features will be hidden to you if you are a free member.
But, more about premium membership later. The first thing we have to discuss features will be something very common to all online dating sites, which is that there are multiple ways to make contact with other people.
Once you hover over some member's profile picture, you will be given several, more precisely, five options that you can click.
First, there is a "view profile" option, which allows you to open their profile and read something about them, in order to get a better understanding of their personality.
Now, if you like what is written on their profile, you can use the second option, which is probably the most common feature on any online dating website, which is, of course, the ability to send "hearts". By sending a heart to someone, you will let them know that you like them.
If you like someone a lot, you can use another very useful feature, which is "add to favorites list" option. It is a great way for free users to express that they like someone very much, since sending messages is not free of charge for regular members.
Even though sending messages is only available to premium members, both free and premium members have the option to reply to messages without paying anything, which is pretty useful and increases the credibility of the website.
To make things even spicier, Filipino Cupid offers a pretty decent chat system, which is very simple to use and is greatly appreciated by the community.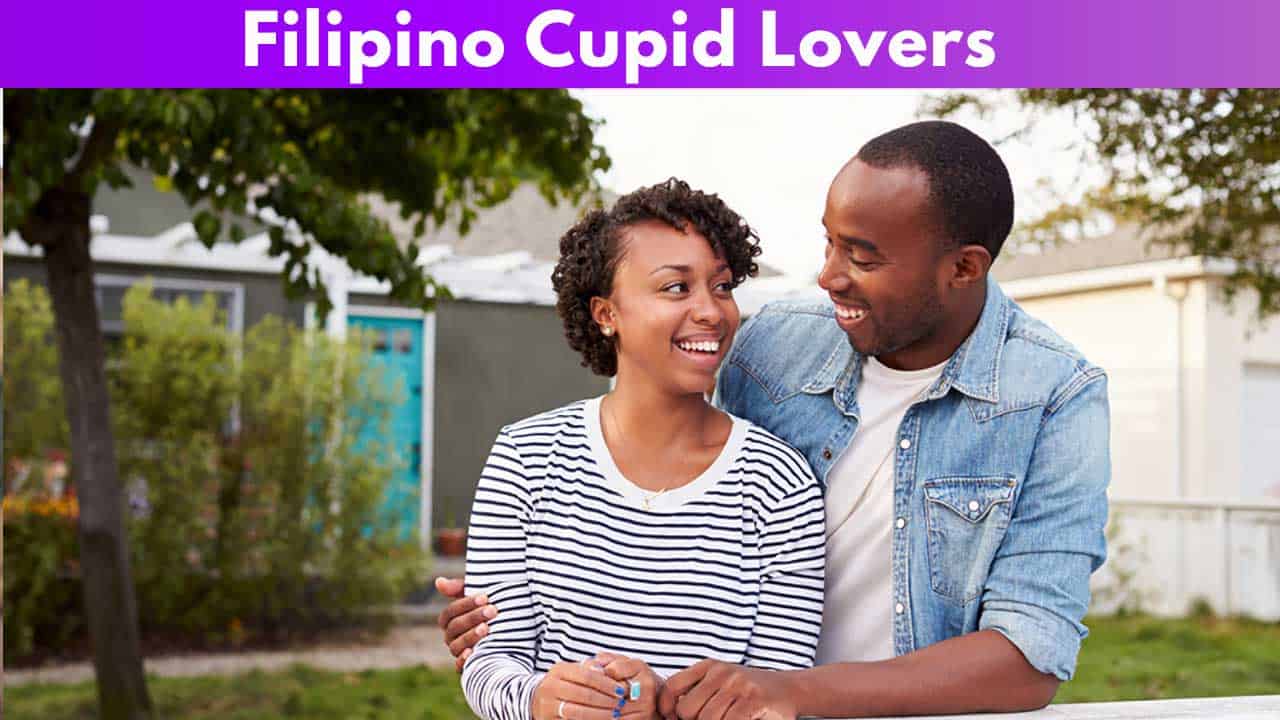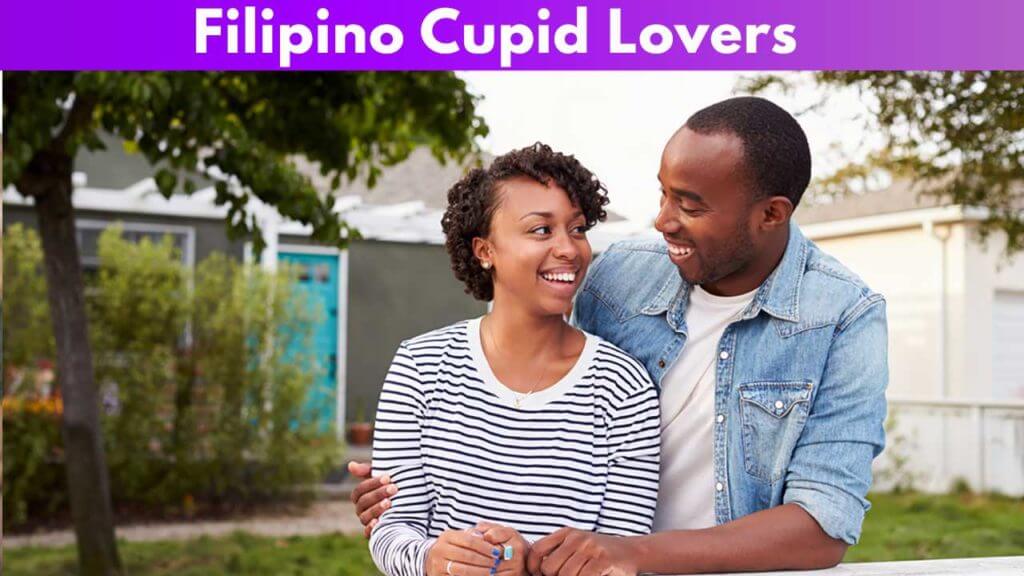 One very important feature that you can find on Filipino Cupid is that it cares for its members' safety. If someone is bothering you, you can simply use the "block user" option and they will not be able to message you any further, nor to see your profile anymore.
Along with that comes the option to "report abuse", in case someone insulted you in any way. You can find both of these options on the left side of other member's profile or in the actual chatbox.
This way, admins can keep the community healthy, without toxic members, who would completely ruin the pleasure of meeting new Filipino people for other members.
Filipino Cupid posses a very detailed matching algorithm, which is based on individual criteria of each member, meaning that you can simply share some basic personal information that will later be used to match you with other people.
Along with that, there are a lot of search filters available to both free and premium members, which makes it easier for them to find their perfect Filipino match.
Of course, premium members have access to more search options, but even without some additional search criteria, free members can easily find their perfect match without any problems.
OFL Top Recommendations based on 100,000+ Survey

"Serious Relationships"
"Discreet Hookups"
"Best Course for Men"
"Quick Flings"
"Normal Hookups"
"Our Quiz"
So, what are those search options? Well, members can customize their own personal information, allowing them to be matched to the people who are similar to them. Even though they say that people are attracted by differences, it is usually not the case, so take advantage of that.
Apart from that, you can change cupid tags and edit your matching preferences, so you get matched to the people with specific tags and personality types.
You can also browse people by categories and popular search criteria. This allows you to easily see what kind of people are the most popular on the website, making it easier for yourself to find someone who is perfect for you.
There are also other distinctive features, related to photo galleries of the website's members. You can search members by looking at those who recently posted new photos, making it easier to separate active and inactive people.
Along with that, you can also browse two types of photo gallery: Filipina Bikini Photo Gallery and Glamorous Filipinas Photo Gallery. This is where Filipino females post their photos when they feel like it is important to do so.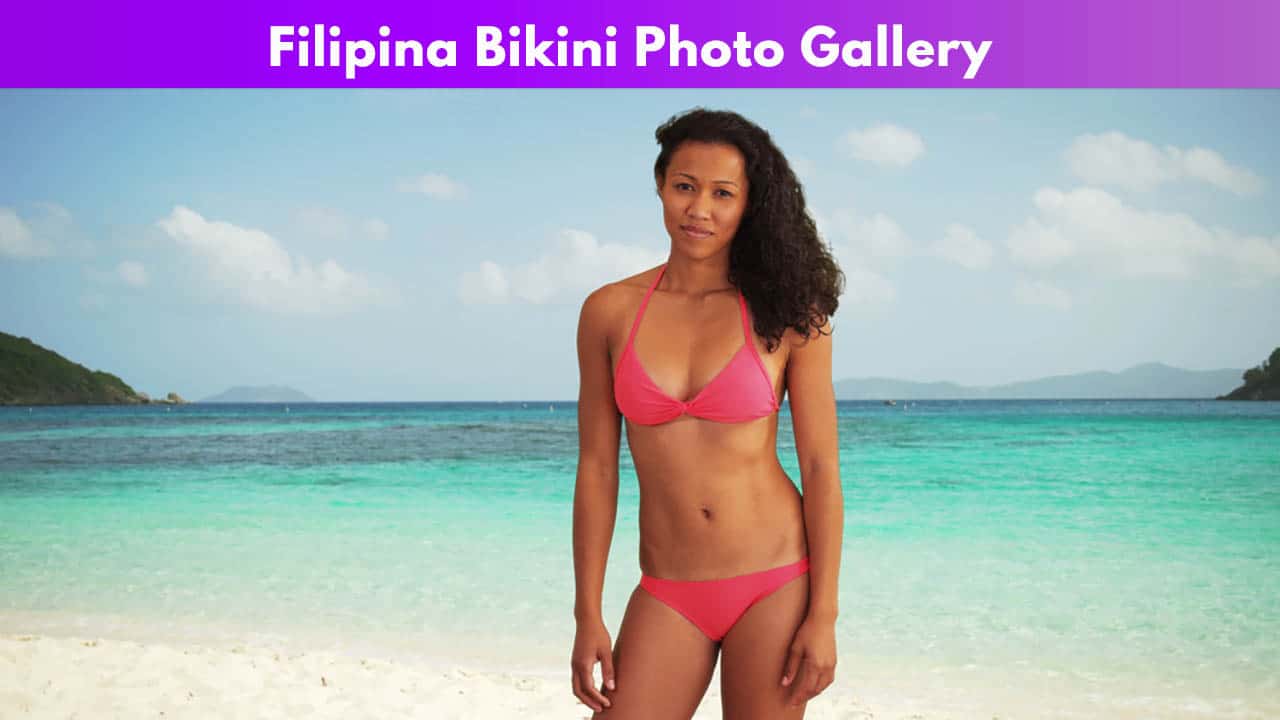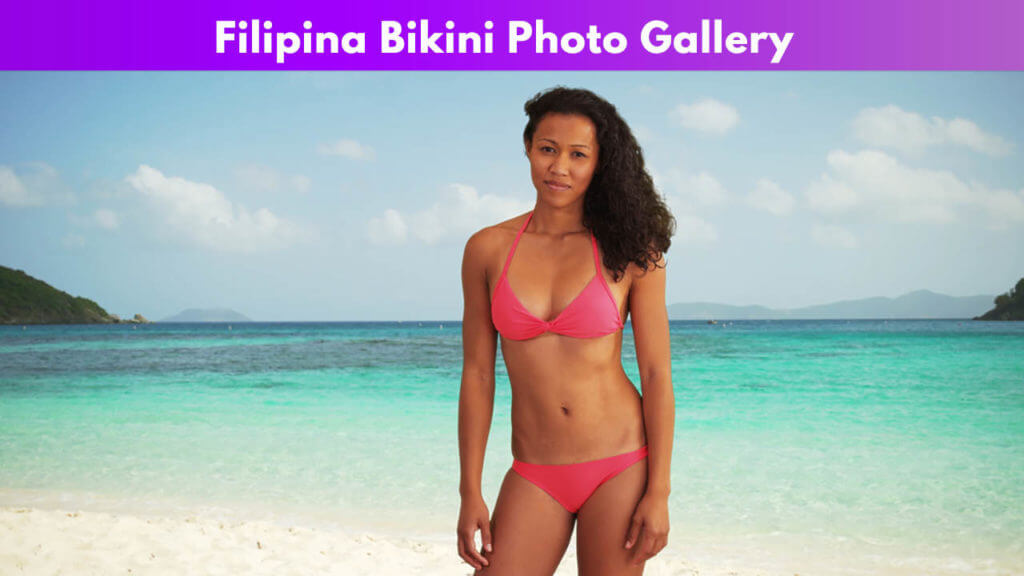 As for the profile quality, we can say that Filipino Cupid offers very detailed profiles for you to browse. Firstly, you can see if someone is a verified member or not, by checking whether they have "Verified" badge on their profile or not.
Also, you can easily recognize premium members, since they have a special symbol on their profiles. This will allow you to strategize. For instance, if you are a free member, you cannot message people, but if you send heart to premium members, they will be able to message you if they feel the same way.
When we talk about profile pictures, they are completely visible to everyone, both free and premium members, which is pretty convenient, unlike on some other websites.
As mentioned above, Filipino Cupid offers pretty detailed profiles. There are multiple sections that other people can see on your profile, such as "About me" or questions about "Person I am looking for".
Then, we have some other personal information, such as their education, whether they have children or not, some information about what they do and what is their religion.
Along with that, you can see match indicators, meaning that there will be a green circle next to the information that matches your own or a red "X" next to the stuff that you don't share with other people. And underneath all this is the member's photo gallery.
At the very end of the page, you can see some additional information, such as their type of looks, lifestyle, hobbies and interests, background and cultural values. And lastly, beneath that is something each user has written about themselves in a few sentences.
Everything on your profile doesn't have to be included right away, during and after the registration process. You can add more information later, which is pretty neat, especially for the people who would like to get to the action as soon as possible.
Filipino Cupid has one very special feature that is only accessible to premium members. That feature is Messages Translation. What this means is that messages you receive on another language will be automatically translated to the language you are using.
This makes the entire conversation process much easier since some people are probably struggling with English.
Sign Up Process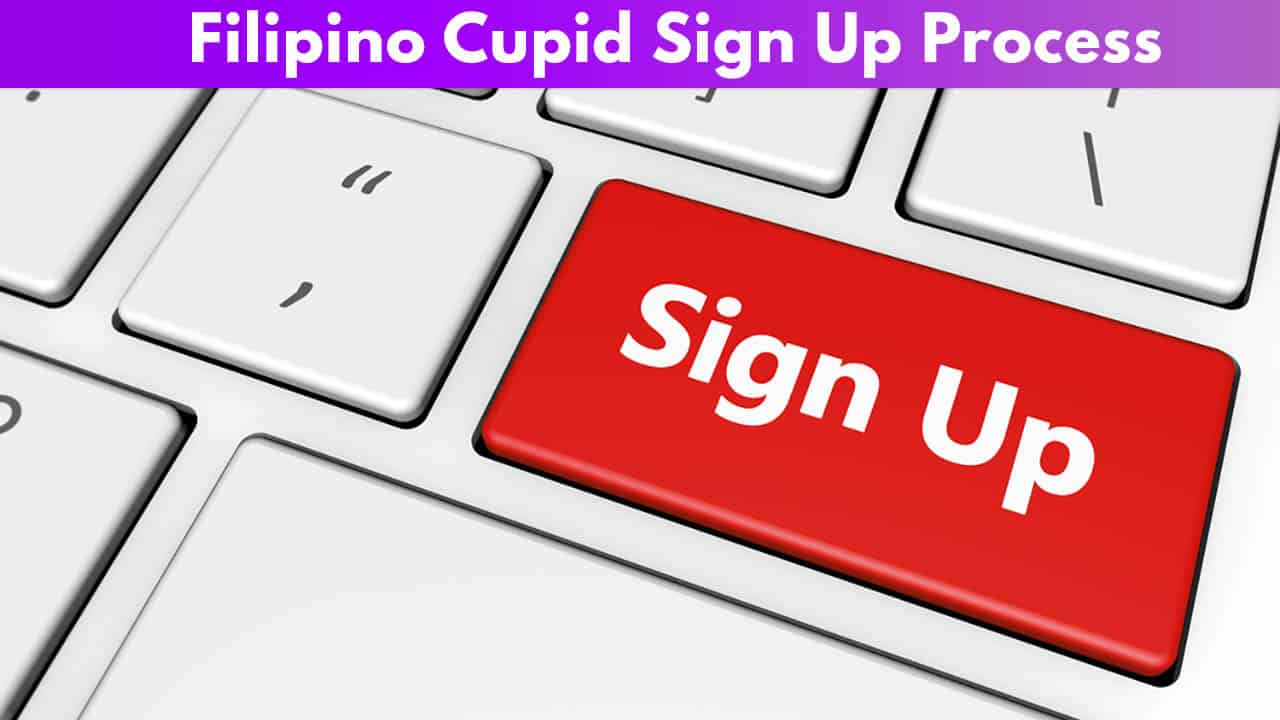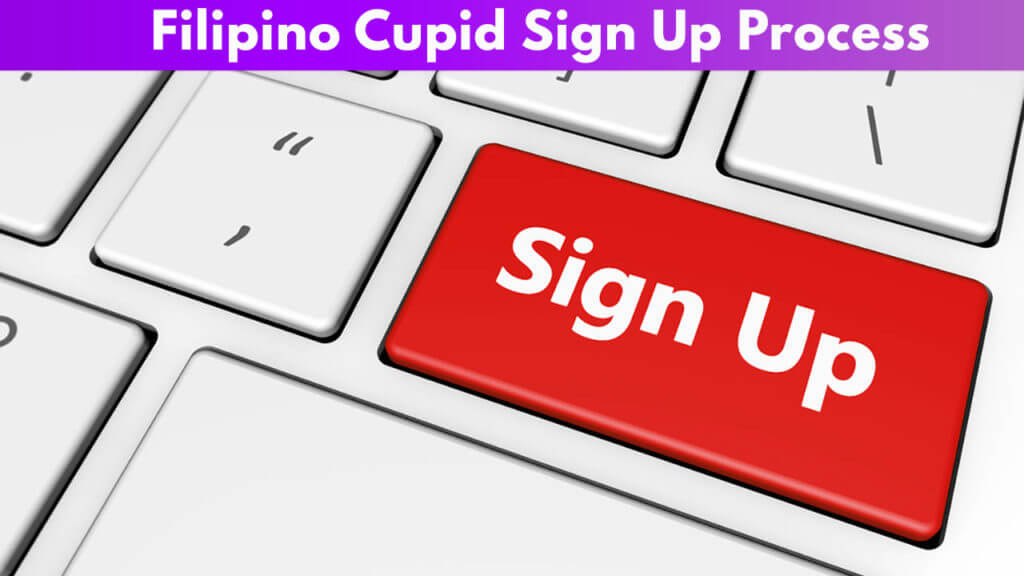 Registering on Filipino Cupid is very simple. The whole process won't take you more than 3 minutes to complete. And email verification is there, but it is not required.
In order to complete your registration, you have to share something about you. You start by including your name, of course. Once that is done, you will need to write some basic information, such as your gender and age.
And in the end, you can finish up by typing your email address and choosing your personal password. Once this is done, you will be taken to the homepage, from where you can choose whether you want to upload a photo or not.
After that, you will get a pop-up asking you whether you want to write something about yourself and fill in some search criteria information, so you would be matched to other people easier.
This can also be skipped the same way you skipped the previous step, simply by clicking the "X" button, which closes the pop-up.
Apart from that, there is also an option to register via Facebook, so you can simply link your Facebook profile and register on the website, without having to fill most of this stuff we had talked about.
There you go, now you are ready to begin your search and find your perfect Filipino match! Let's give you some general advice when it comes to online dating, so you would have better chances of meeting someone.
Tips & Tricks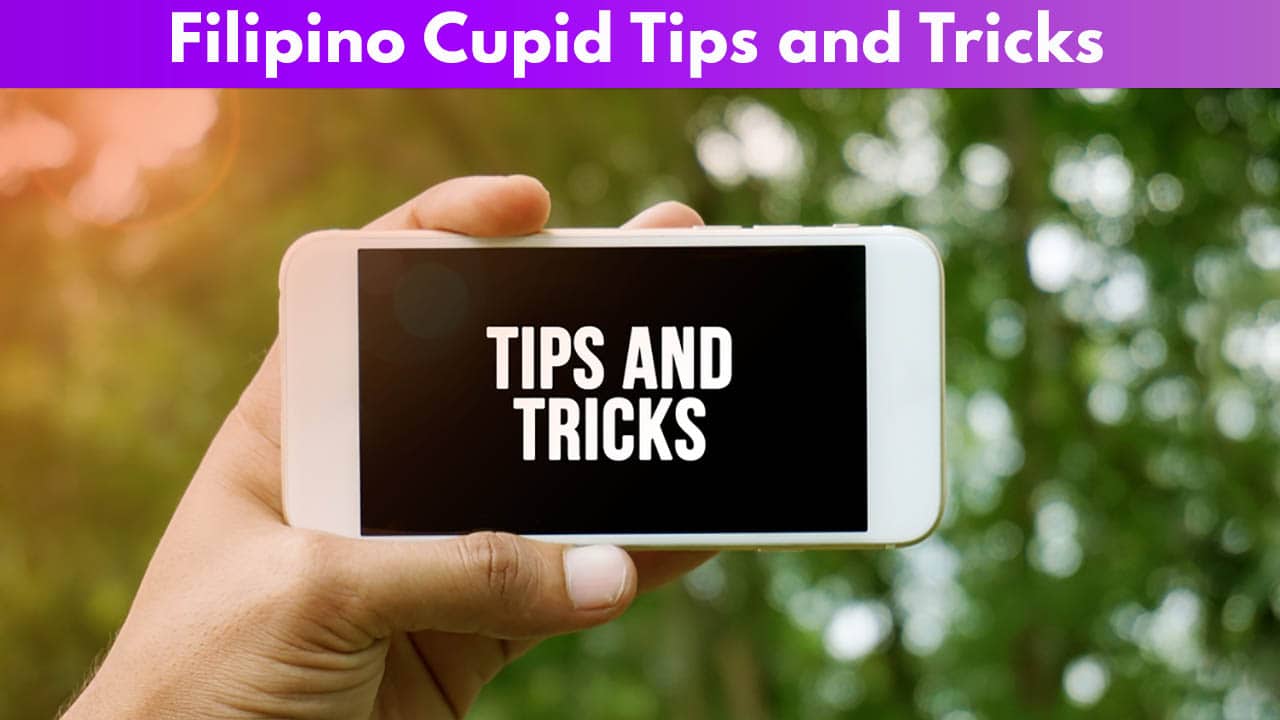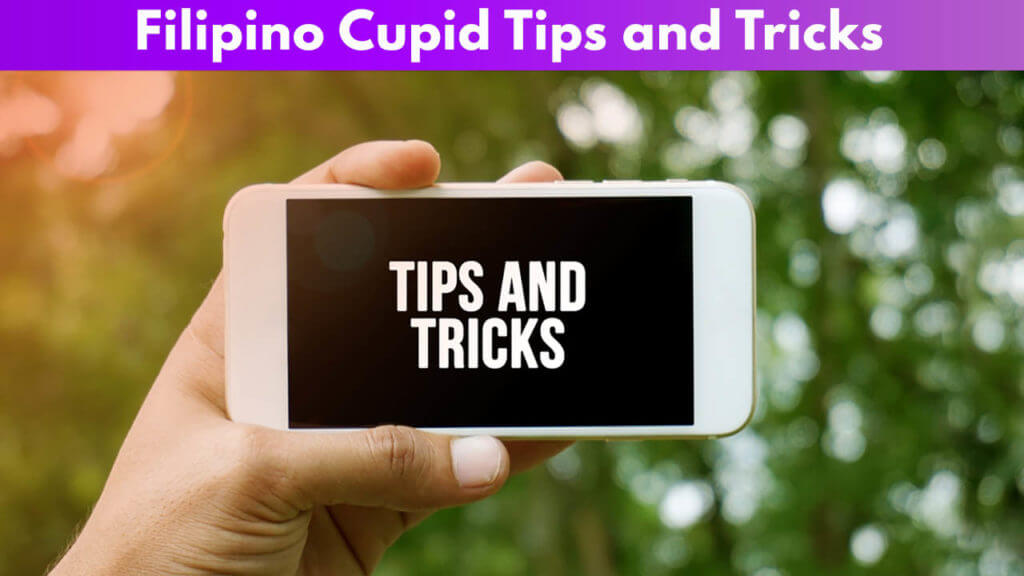 No one is born perfect, and we all need to learn in order to succeed in everything we do. So, we want to share with you everything we know about online dating, so you could be successful in doing it.
Avoid bots and fake profiles – there are a lot of fake profiles and bots on almost every dating website. They are mostly easy to recognize because they don't have profile pictures or personal info, so you should avoid that kind of profiles and never open links they send you.
Uploading a profile photo – in order for someone to like you, they probably need to see your face first, so it is a good idea to upload some nice photos of yourself, allowing people to check your looks.
Fill in "About me" – make sure to write something about yourself in a separate section. That would personalize your profile and let people get to know you better.
Don't be pushy – if you like someone, don't be too pushy, play the slow game, get to know them and eventually both of you will get more relaxed over time.
Don't share your personal data – whatever you do, you should NEVER share some of your personal data in neither private messages nor chat. You never know who is real until you meet them in person or in a video call.
Pros & Cons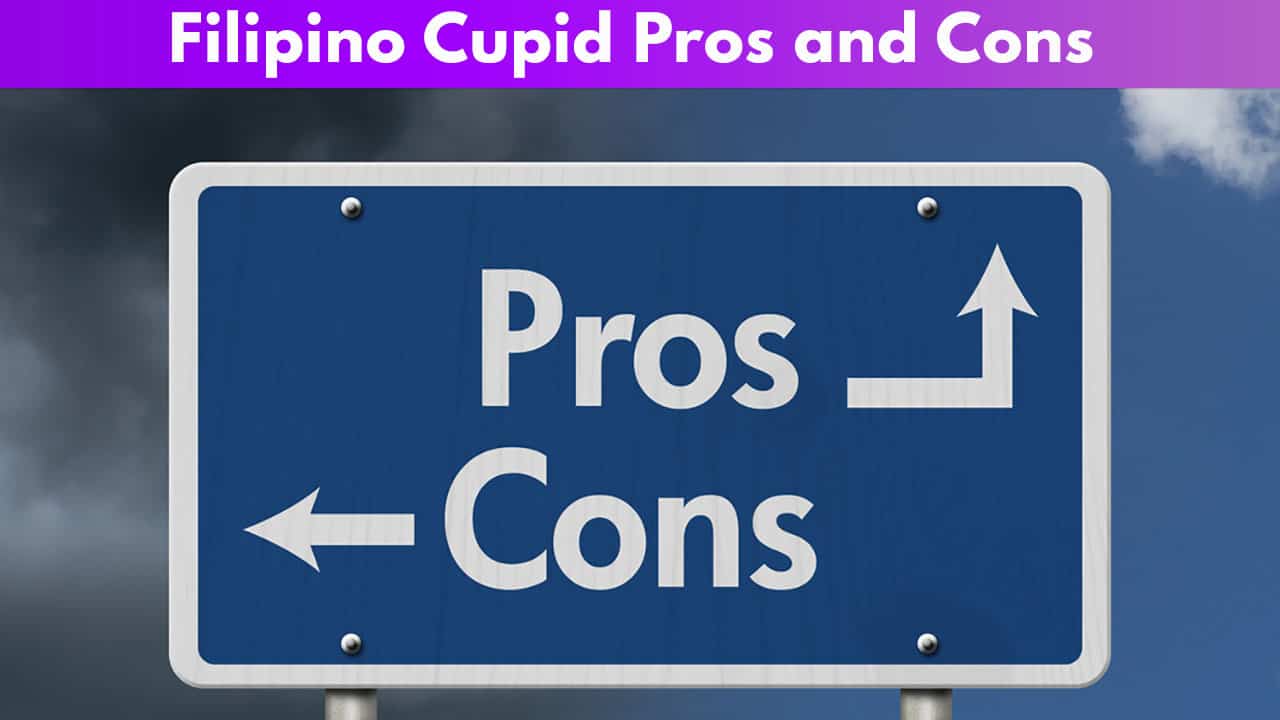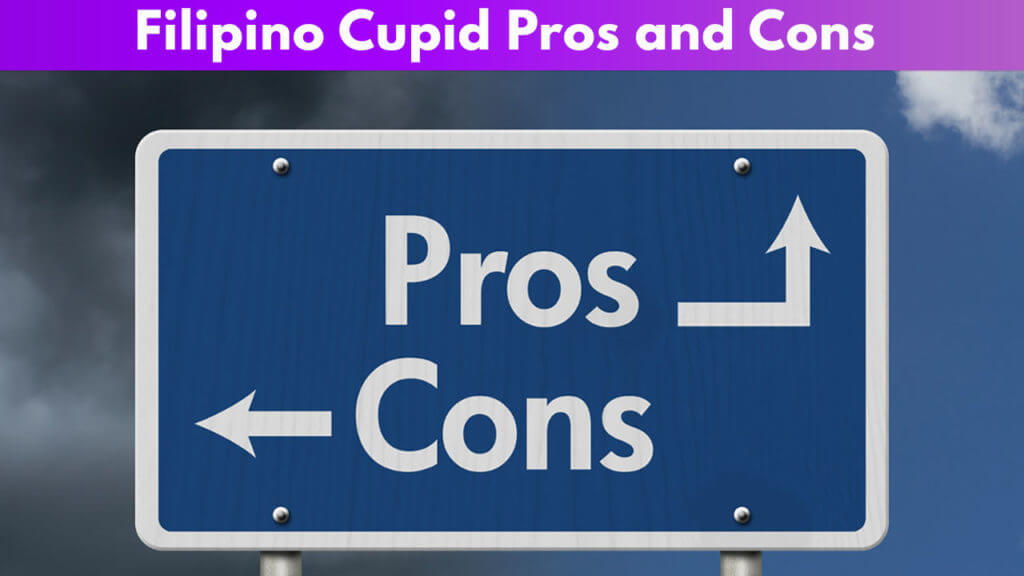 Now that we went through the main features of Filipino Cupid, let's discuss some positive and negative aspects of the website.
Pros
A lot of active Filipino females
Email verification is not required
Easy and fast registration
Multiple sign-up options (Facebook included)
A lot of free features
Good matching algorithm
Very detailed profiles
Decent mobile app
Different payment options
Replying to messages is free for everyone
Cons
Sending messages is not free for everyone
The mobile app is not supported by iOS
Match suggestions on mobile app take too long to refresh
It is a bit pricey
Mobile App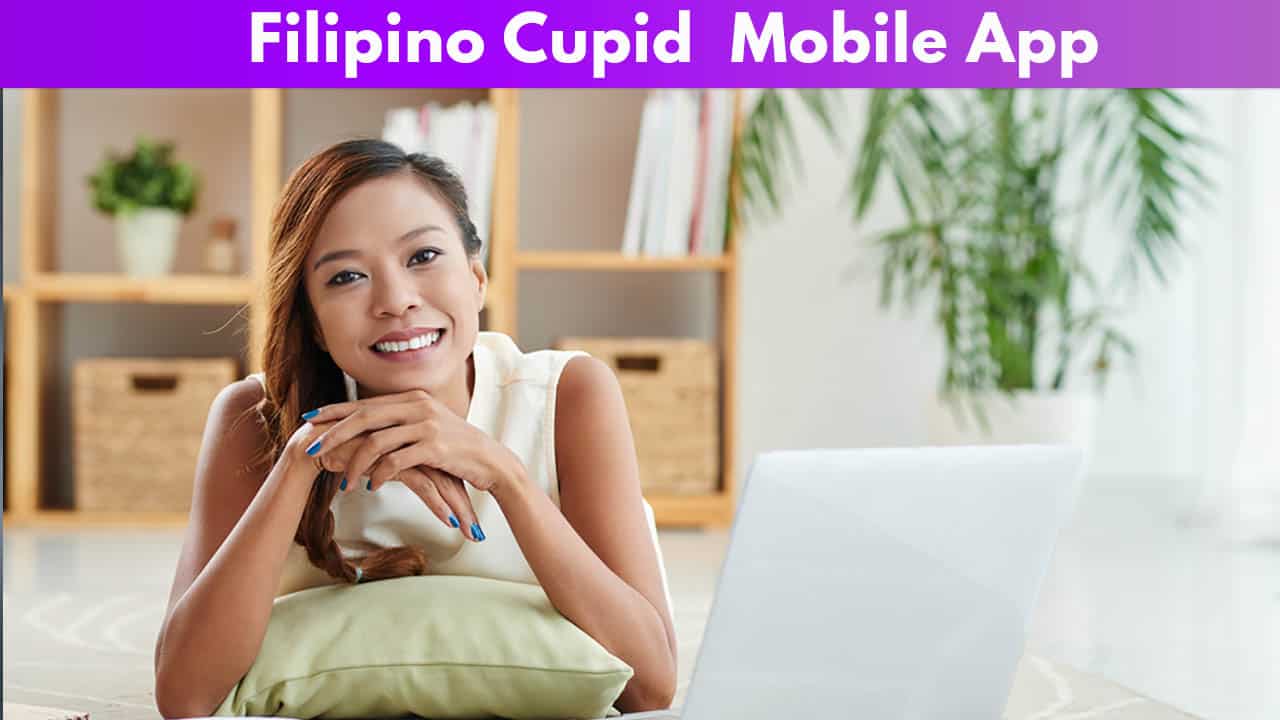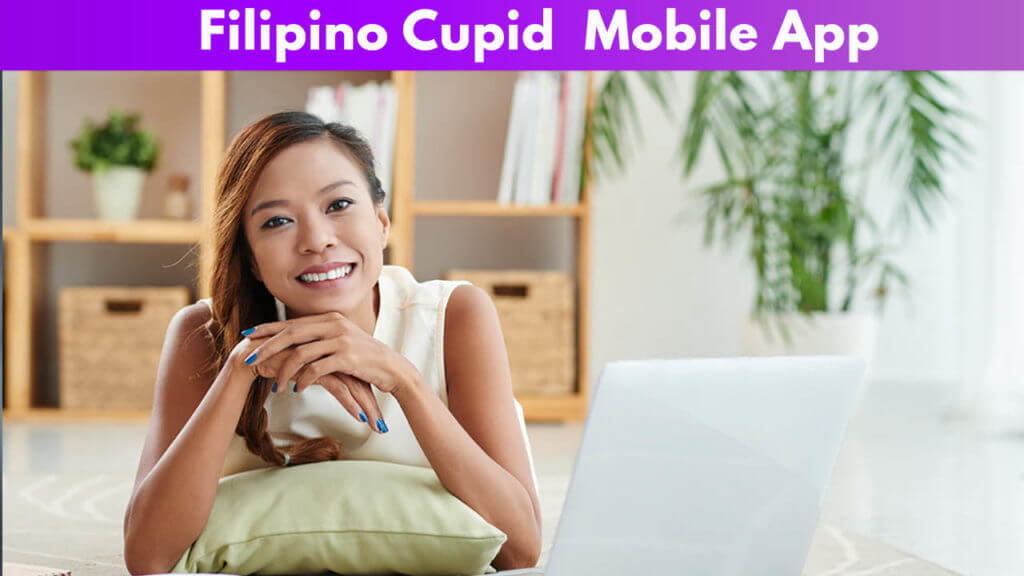 Filipino Cupid also offers a mobile application that you can use to do most of the regular features from the web version.
It is very easy to use and design is pretty neat and clean, without too many bugs and glitches, which is very important when it comes to these things.
However, it is still better to use the web version, simply because when it comes to the mobile app, member suggestions take a while to refresh, so it could ruin your user-experience.
One downside is, however, that the mobile app is not available on iOS phones and devices, which would probably sadden a large number of members from the United States.
Demographic Makeup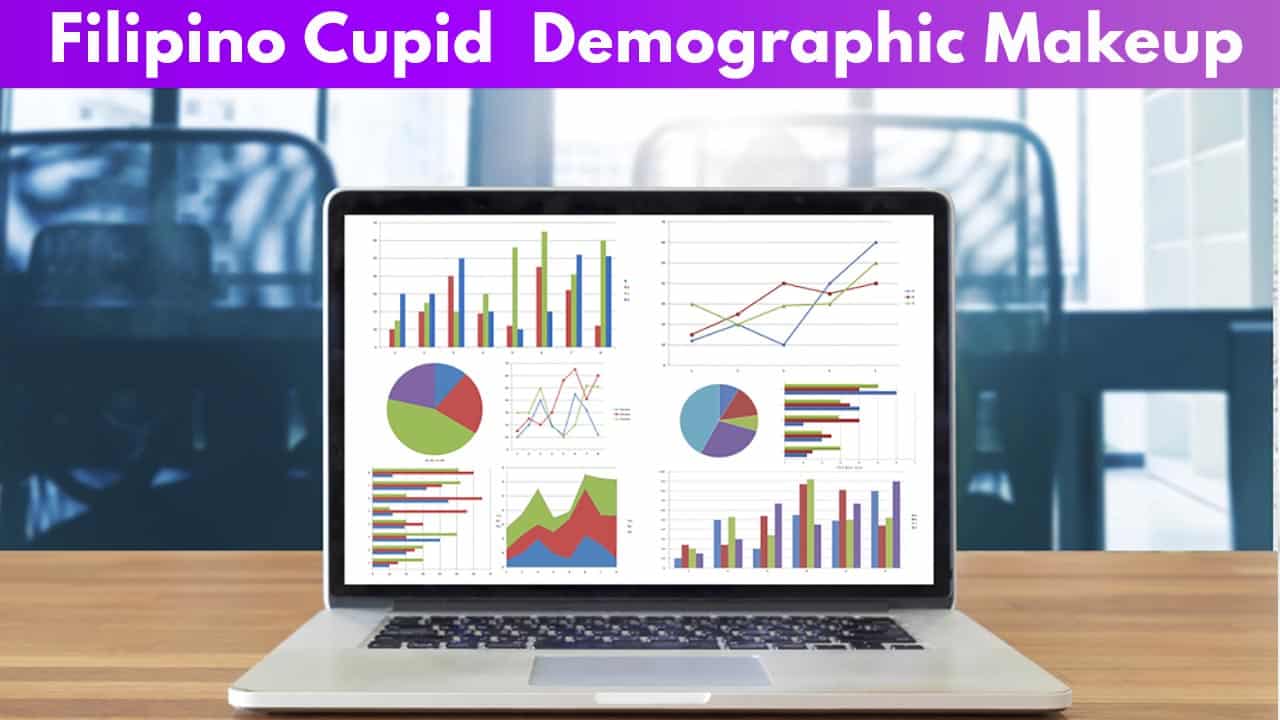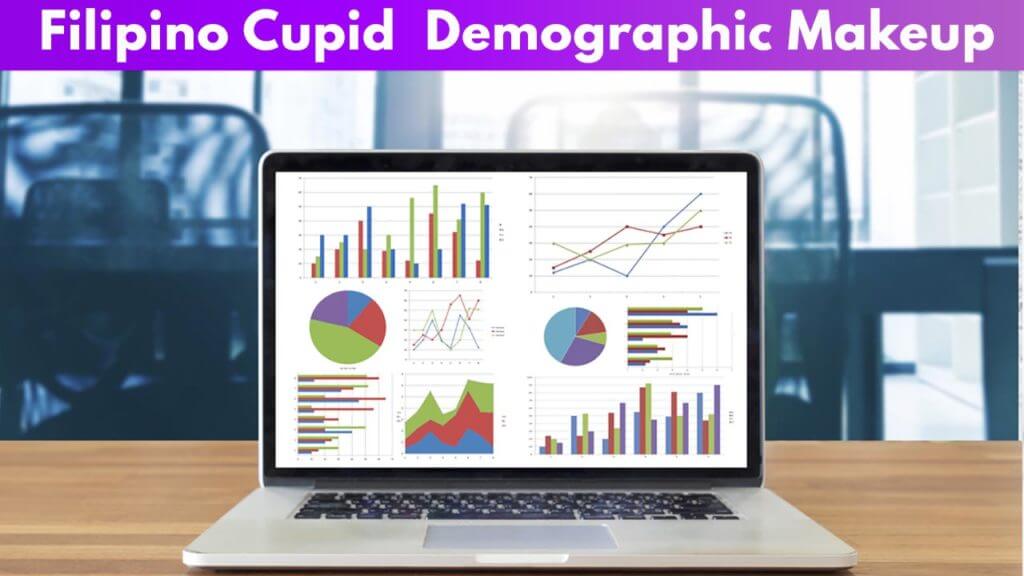 Even though Filipino Cupid has a decent membership base, an important thing to ask is whether it is equally divided. So, let's see the demographic data about Filipino Cupid.
United States – 34.46%
Philippines – 12.61%
Germany – 6.84%
France – 5.33%
Australia – 5.29%
As you can see, a large portion of members, more than a third, comes from the United States. However, what surprised us, is that the percentage of people from Philippines is so low.
Then we have Germany, France, and Australia, who are all close to each other. The remaining percentage is divided between 247 countries.
What this means, is that people from the United States have the highest chance of meeting some Filipino women. This is very important to note, especially if you are not from one of these countries.
Simply put, if you don't live in any of the countries from the list, you shouldn't bother to register on Filipino Cupid, since you would have a pretty low chance of meeting someone.
Pricing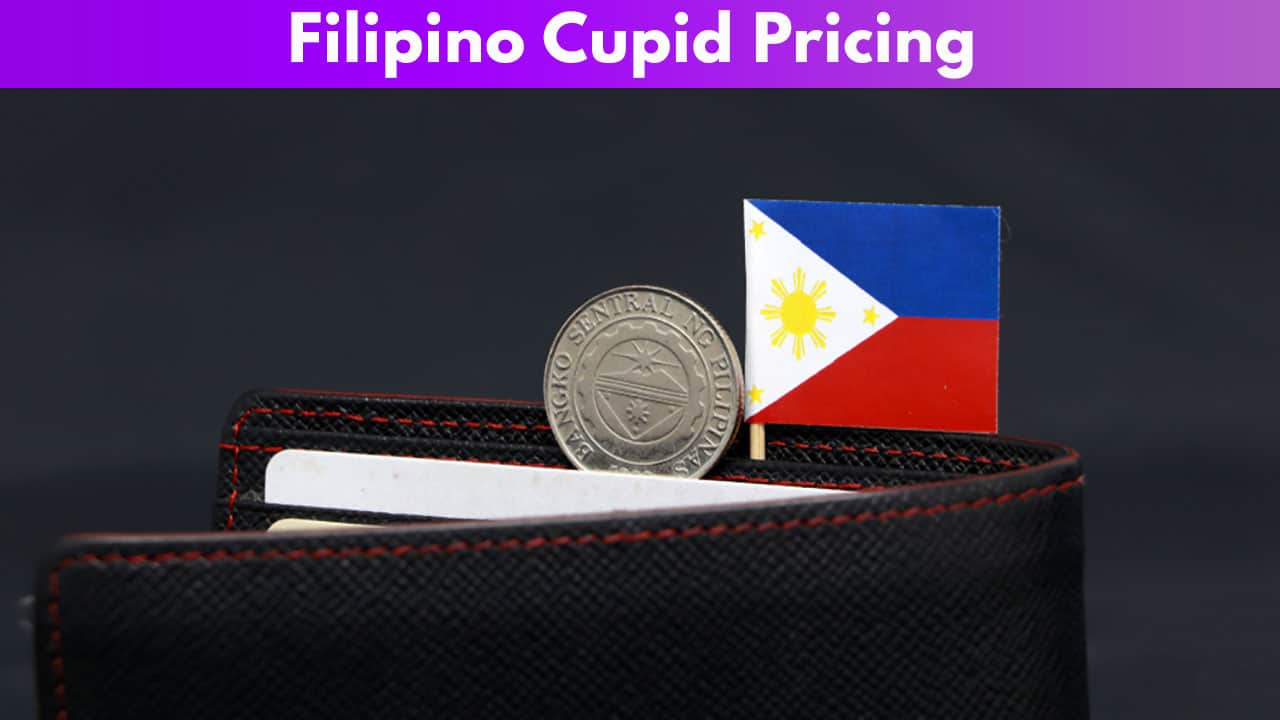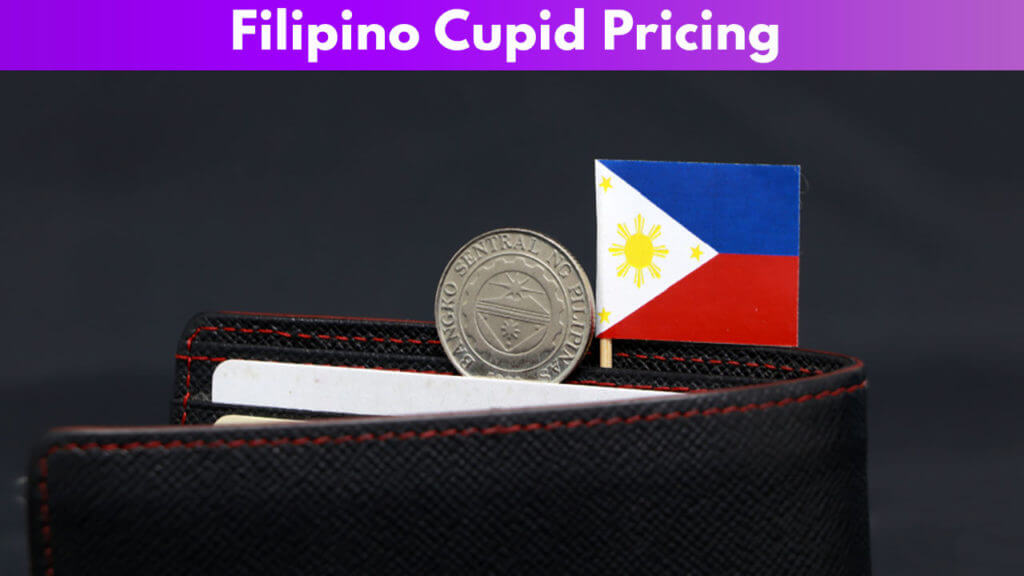 There are two types of premium membership on Filipino Cupid: Gold Membership and Platinum Membership. Each of them has three types of subscription plans, depending on whether you want to pay for 1, 3 or 12 months.
Gold Membership
1 month $34.99
3 months $69.98
12 months $139.99
Platinum Membership
1 month $39.99
3 months $79.98
12 months $159.99
The Chances of Having Success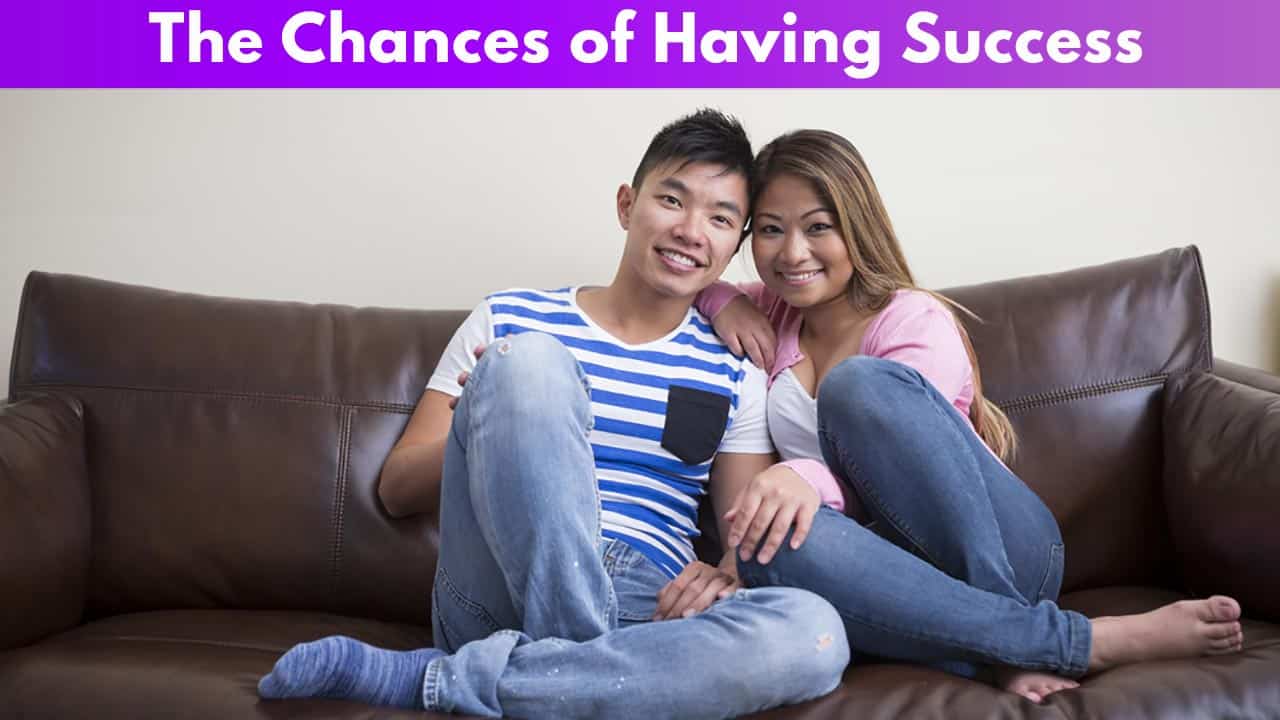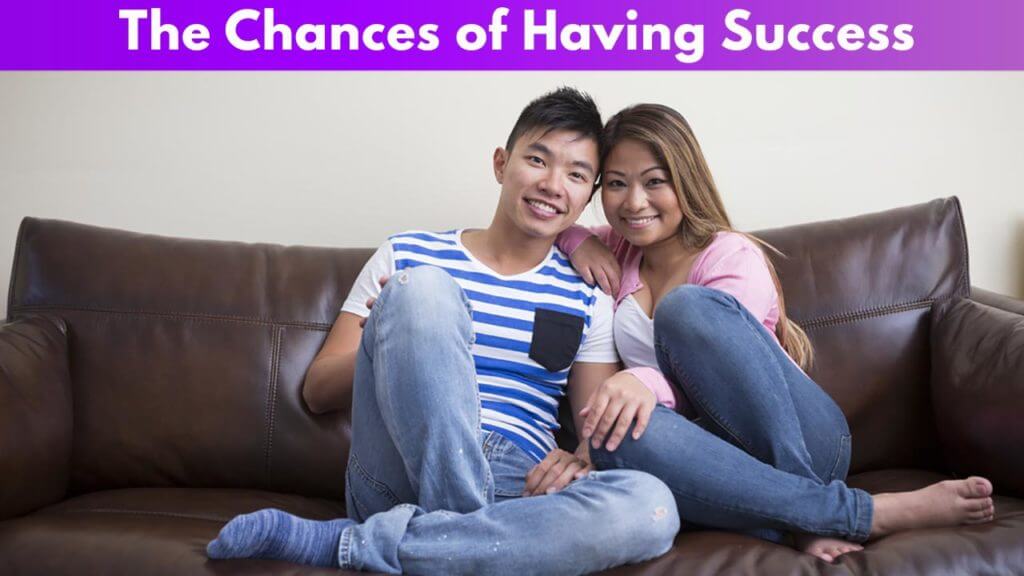 As for having success on Filipino Cupid, yes, it is possible to have success and meet some nice Filipino people.
However, that depends not just on the website, but also on your own behavior and wishes. Most female members are from the Philippines, while most male members are from the United States.
Another thing to note is that most people on Filipino Cupid are looking for serious relationship and love, rather than asking for quick fun and hookup.
Therefore, if you want to register on Filipino Cupid to find some Filipino people for hookup and casual fun, you are in the wrong place.
Also, most members are either from the United States or the Philippines, so people from those countries will have the highest chance of success.
If you don't fall into that category, we suggest you try some other dating website, since there are a lot of them out there.
Overall Rating
Alright, folks! We've learned something about Filipino Cupid, presented its main features, pros, cons, and offered some general tips and tricks for online dating. Let's finish by properly grading the website and its features.
Signing Up – 3.0/5
Communication – 3.0/5
Search Filters – 4.0/5
Ease of Use – 4.0/5
Customer Service –
Safety and Anti-Scam – 3.5/5
Number of Members – 3.5/5
Overall Rating – 3.5/5
Overall, Filipino Cupid is a good choice for you if you are from one of the countries which highly participate in a percentage of total members and if you want to meet Filipino people.
If that is not the case, and you come from some small country that only has a small percentage of registered members, then this is probably not the website for you, since you won't get too many matches.
Therefore, before you sign up, check the charts and see if you could even benefit from being a member of Filipino Cupid.