In the world of online dating, even religious groups have niche dating sites that cater to their specific needs.
One of these sites, Christian Cafe, is specifically aimed at, yes you guessed it – Christians.
And because Christians are one of the biggest religious groups on the planet, we thought that today, we'd give Christian Cafe a thorough look through.
So this comprehensive review of Christian Cafe is going in-depth and will cover a range of critical questions that must be asked of all dating sites, even those in the Christian niche.
OFL Top Recommendations based on 100,000+ Survey

"Serious Relationships"
"Discreet Hookups"
"Best Course for Men"
"Quick Flings"
"Normal Hookups"
"Our Quiz"
And you can rest assured that once you've read this review in its entirety, you will know:
This is the review that you need to read if you've been looking for the perfect Christian dating site because, by the end of it, you will know if Christian Cafe is the right site for you or not.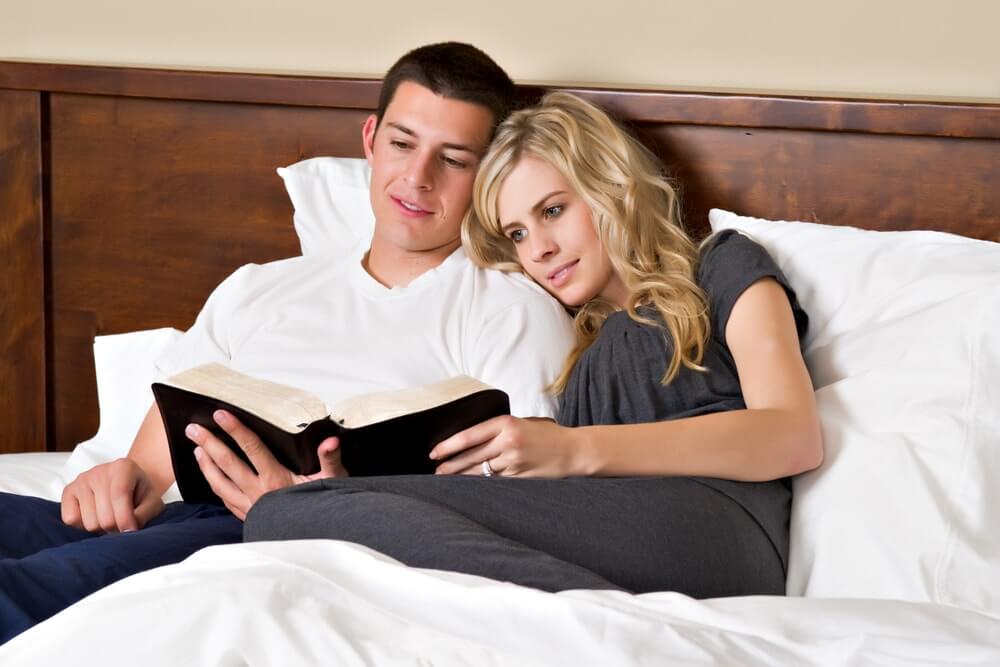 Christian Cafe Review in Video Form
Audio (podcast) form for those of you on the go
Ease of Use – 5/5
Effectiveness – 5/5
Key Features – 3/5
Pricing – 3/5
You get a 10-day membership trial of the site as soon as you sign-in
Members are able to exchange real-life contact details
A solid user base of around 2 million users
User blogs and forums
The monthly membership package is expensive
Not that many key features
Who Is It For/Demographics?
The great thing about online dating sites is that they allow people to search for a potential matchup without any real pressure.
OFL Top Recommendations based on 100,000+ Survey

"Serious Relationships"
"Discreet Hookups"
"Best Course for Men"
"Quick Flings"
"Normal Hookups"
"Our Quiz"
I mean you can spend all day online looking for "the one" or you can log in once a day, make a few searches and see what turns up.
This site is by no means for hookups (like BeNaughty or Ashley Madison).
For Christians who use dating sites (like Tinder or eHarmony), for the most part, there's always the one thing that's in the back of their mind when using a regular dating site.
And that's the question of whether that perfect matchup they've just found shares their belief or not.
That's why many of them turn to sites like Christian Cafe where a large majority of the users who sign up are Christians, or should be.
And these sites aren't new.
In fact, Christian Cafe started in 1999 and has grown from humble beginnings into a dating site that has some extremely impressive user numbers, numbers that many mainstream dating sites would be proud of.
A breakdown of Christian Cafe's user numbers
So with Christian Cafe having been around for over two decades, you would think that it has a very strong user base.
And you would be right.
To date, over 2 million Christians from around the world have signed up to use Christian Cafe in their quest for love and companionship.
That's growing all the time as well and with over two billion Christian's the world over, the potential users for a site like this are almost endless.
But here's a few more interesting figures and stats that you might find interesting:
Of the 2 million registered users around 1 million come from the United States
Around 5 000 users log in each day to the site
That's 35 000 users per week and 150 000 per month
Christian Cafe say at around 25 000 couples that met on the site eventually married
Those user numbers and the other stats and figures point to a site that's active and of course, that's what you'd want from any dating site.
The advantage of this one is that you know that many of the users are Christians.
A breakdown of users by gender and age
According to my research, it would seem that Christian Cafe is split pretty much down the middle when it comes to male to female users.
So that's more or less a 50/50 split which is perfect for both groups.
And the age ranges?
The two biggest groups on the site, and there's nothing to separate them, are the 25-34-year-olds and the 35-44-year-olds.
They make up around 60% of the users of Christian Cafe.
It makes sense as well that these would be the biggest user groups because it's these age ranges, from 25-44 that people are starting to want to find that perfect partner, someone to spend the rest of their lives with.
And that would be especially true of Christians.
Here's a full breakdown of the age ranges of users on the site.
25-34-year-olds
35-44-year-olds
45-54-year-olds
55+
18-24-year-olds
Now let's talk about starting your profile on Christian Cafe.
If you'd like to do this via the app, it's possible but only if you have an Apple handset.
As I don't have one, I am going to talk you through the route that most people probably will choose and that's registering through the website.
The first thing you will notice about Christian Cafe from other dating sites is that effectively, you are signing up for a free ten-day trial.
This starts automatically when you register your profile and allows you to use all the features found on Christian Cafe without having to pay a membership fee.
It's a brilliant idea and something I wish other dating sites would implement because it allows you to work out for yourself if you are going to get value for your money should you choose to sign up as a member.
Registering for your Christian Cafe profile
In terms of registering for your profile on Christian Cafe, there's nothing different here from other dating sites.
First up, you will have to provide the following information:
Pick a username
Provide your email address
Confirm that email address
Give your location (both city, country and zip code)
Gender
Birthdate
Simple enough, right?
From there, you have to complete your profile as Christian Cafe doesn't allow you to skip this step.
You will fill in answers to questions under the following:
General (marital status and ethnicity)
Appearance (height, body type, hair length and color, eye color and fashion sense)
Faith (Christian faith, denomination, church involvement)
Children (have children, children at home, want children)
Schooling and employment (education, occupation, salary)
Lifestyle (do you drink, do you smoke, pets, personality type, type of relationship you want, willing to relocate)
There's more to your profile than this but you can choose to complete the last section later and over onto the site.
Once you've done all that, you are taken straight to the Christian Cafe website.
Navigating your way around Christian Cafe
While Christian Cafe has been around for two decades, it's been kept up to date and has a nice modular design with a black and brown color scheme.
As with many of its contemporaries, to find your way around the site, you are going to mostly use the menu system that you will find at the top of the page.
This consists of the following:
Online: Here you can find who is online but split into males, females or males or females in your region
Search: There are many search options here which I will get into later in the review
Mailbox: This is where you find the messages you receive as well as those you send
Profile: Here you can change your profile, add photos or tinker with your account settings
Community: As you'd expect of a Christian dating site, Christian Cafe is very community-based and includes forums, blogs, dating advice and a place where you can post prayers
Membership: Here you service all of your membership needs
Help: There's a host of subjects that you can find help for here including membership, the forums and more.
Without a doubt, all the tools you need to find what you are looking for on Christian Cafe are available.
But let's put it to the test.
So just how does the Christian Cafe rate in providing you with the kind of matchups that you are looking for?
Well, it all starts with searching, right?
And there, this dating site sure has you covered.
When you click on the search option, you have eight different options.
Let's look at them:
Search: This is a regular search where you can use all the parameters found in user profiles to base your searches on, for example, location, background, appearance, lifestyle and faith. You can also conduct searches with fewer parameters, for example, age and gender.
Quickmatch: If you want Christian Cafe to provide a few profiles for you based on your location and age ranges as specified when you registered, click on quick match.
New members: Conduct a search for new members who have recently joined Christian Cafe
By username: You can search by username
Birthday: Search for users who are celebrating their birthday
Favorites: Search your favorites
Who's viewed me: See the profiles of people who have viewed your profile
Blocked members: Bring up a list of people you have blocked on the site
I am sure you will agree, there are just so many search options here.
It's a highly impressive part of Christian Cafe and one that I played around with to see the types of profiles it would return.
Although I am in a smaller city, there were more than enough for me to follow up on, that's for sure.
But what about making contact?
Reaching out to a potential matchup
Well, the first thing about making contact on Christian Cafe is that for the first ten days, it's absolutely free.
And that's all thanks to the free trial that you get when you sign up.
Of course, once the free trial is over, messaging becomes part of the membership features on the sites.
Also, if you'd prefer and they are willing to provide it, you can get real-life contact information from a potential matchup.
This, however, is not available during the free trial.
So how do you message someone?
Well, you can do so by going to their profile and clicking on the "Send Mail" button.
And yes, it's more of an email than a message, so you will have a subject line and a message.
Once you've sent it, you have to wait for a reply.
Another way of showing something that you are interested in chatting to them is by sending "winks".
This is something that other websites offer as well and it's just a bit of fun really.
You cannot use it as a way to really communicate with anyone.
Remember, after 10 days, your free trial will be over and you will then have to decide if you want to take out membership on the site.
But what's that going to bring you in terms of key features.
Let's take a look.
There are not that many key features that are part of the membership packages offered by Christian Cafe.
Here's what you can expect.
After your ten-day trial is over at Christian Cafe, you will no longer be able to send messages to other members.
That's the privilege of members only.
We've talked a little about the messages system and it's quite effective if a little bit antiquated.
That's because it works more as emails back and forth between you and the person you are trying to get to know better.
For me, it could be more instant.
While you might not see read receipts as necessary, they can be valuable too.
That's because if a person is not reading your email messages you send them, then they are clearly not that interested in you.
Read receipts or a lack of them can be the perfect reminder that it might be time to give up and move onto the next matchup.
Believe it or not, sending winks is a member-only feature.
For me, it's something that normal users should be able to do.
I am just not sold on it being a member feature.
4. Exchanging contact information
Other than messaging, you probably feel that the key features that Christian Cafe has to offer are a little lackluster.
But the ability to exchange contact information, along with messaging, really make membership worth it.
Many sites don't allow members to exchange their personal contact details.
And it's easy to understand why because that means people don't need the site to communicate anymore.
They simply take everything offline.
At Christian Cafe, that's not a problem.
If you want to share personal contact details and take your conversations offline, if you are a member, you are most welcome to.
Remember, this is one member feature that's not available during your 10-day trial.
So now that you know the member features that Christian Cafe has to offer, let's see how much membership is going to set you back.
The site only has one type of membership and that's split into four different packages.
Those are one-month, three-month, six-month and one-year options.
And the pricing?
Well, here's a full breakdown:
1-month membership package – $44.97
3-month membership package – $69.97 ($23.33 per month)
6-month membership package – $109.97 ($18.33 per month)
1-year membership package – $149.97 ($12.50 per month)
There's nothing you've not seen on other dating sites here.
Sign up for an extended package and really score when you compare it to a month-to-month membership.
Of course, you've got to have the money upfront to do so but you've also got to think about whether you would use the site for that extended period.
Every one of us has a different situation, so only you can really tell what's going to work best.
I must admit, the one-month membership package for me is a little steep.
For what's on offer on the site when it comes to key features, I'd like a bit more if I am honest.
That said, you did get a free 10-day free trial so you can check the site out and that's more than enough time for you to make up your own mind.
Be on the lookout for membership savings from Christian Cafe.
It's a regular thing on the site and you can even pick up that month-to-month package with $10 off the price.
Conclusion and Overall Rating
If you are a Christian that's looking for love, there is no doubt in my mind that Christian Cafe should be one of those websites that you must have on your radar.
It really has it all when it comes to a dating site.
Perhaps most importantly, it's the exact target market that you are looking for.
You can rest assured that the matchups you are looking through are focused on their religion, it's there in their profile for all to see.
For me, without a doubt, the best thing about Christian Cafe is the fact that you can use it for free for 10 days.
That's more than enough time for you to see how the site works, search for and message potential matchups and finally, make a decision if you are going to take out a membership or not.
It's not all plain sailing, however.
While the extended membership packages are value for money, the majority of those who do sign up to be users will be making use of the monthly option.
And that's extremely expensive.
Luckily, if you are patient, you can take advantage of the many sales that Christian Cafe has on all their packages and sign up then.
So what score am I going to give Christian Cafe out of five for an overall rating?
I'm giving it a super impressive 4 out of 5.
I have given the site top marks for ease of use and for effectiveness because with that 10-day trial you really can do just anything a member can.
So you are free to search for the best matchup and contact them.
The site would have scored even higher if it wasn't let down by the fact that it could have a few more member features and for its pricey monthly membership option.
So what do you think about Christian Cafe?
Will that 10-day free trial entice you to the site to check it out?
Let us know in the comments below.
Frequently Asked Questions
This is indeed a safe website and you can rest assured that all your personal details and any banking details you use while on the site are kept safe and secure.
Almost unbelievably, Christian Cafe gives you a free 10-day trial period where you can use the site as well as all the membership features, including messaging.
After that, however, you will need to decide on a membership package because key features such as the ability to message someone you'd like to connect with are no longer available.
Having started in 2001, Christian Cafe is a legit site.
It simply wouldn't be around anymore if it wasn't.
Christian Cupid was started back in 2001
It's aimed at Christians the world over and has around 2 million users.
Half of those come from the United States, however.
To date, Christian Cafe says they have helped 25 000 couples tie the knot after meeting knot after they met using the dating platform.
The easiest way is to go to the Christian Cafe website and register there.
It's a process that takes around 10 minutes as you are expected to fill in parts of your profile as well.
You can also download the Christian Cafe app and signup with that.
Note, it's only available for Apple handsets.
Normally, if you'd like to delete your account on a dating site, you would do so under the account setting which you would find by your profile.
On Christian Cafe, you need to head to the help page and select the account removal option.
When deleting your account, you can have it removed in 24-hours or over the period of a week.
You can also archive your account which puts it on hold for the period of a week as well.
That allows you to come back to it and use it again if you'd like to.
Filling in this contact form is the best way to get hold of the team at Christian Cafe.
You can also send a mail to
Christiancafe.com
129 Banchory Crescent
Ottawa, Ontario K2K 2V5
Canada
As with many dating websites, the most important part of any search is to find potential matchups that are near your location.
Christian Cafe operates in this way but you can also change various parameters as you see fit to try and find the perfect matchup that's close to you.
If a user is bothering you and needs to be reported, you can do so through their profile.
Simply click on it and then look for the "report member" button and follow the steps from there.