CharmDate is a dating site that aims to bring women from Eastern Europe, particularly Russia and Ukraine together with men from the West.
It's one of many sites that target this specific dating niche.
But how effective is it in doing so?
Well, that's what we are going to find out in this review where we go in-depth, not only into:
OFL Top Recommendations based on 100,000+ Survey

"Serious Relationships"
"Discreet Hookups"
"Best Course for Men"
"Quick Flings"
"Normal Hookups"
"Our Quiz"
So let's get going!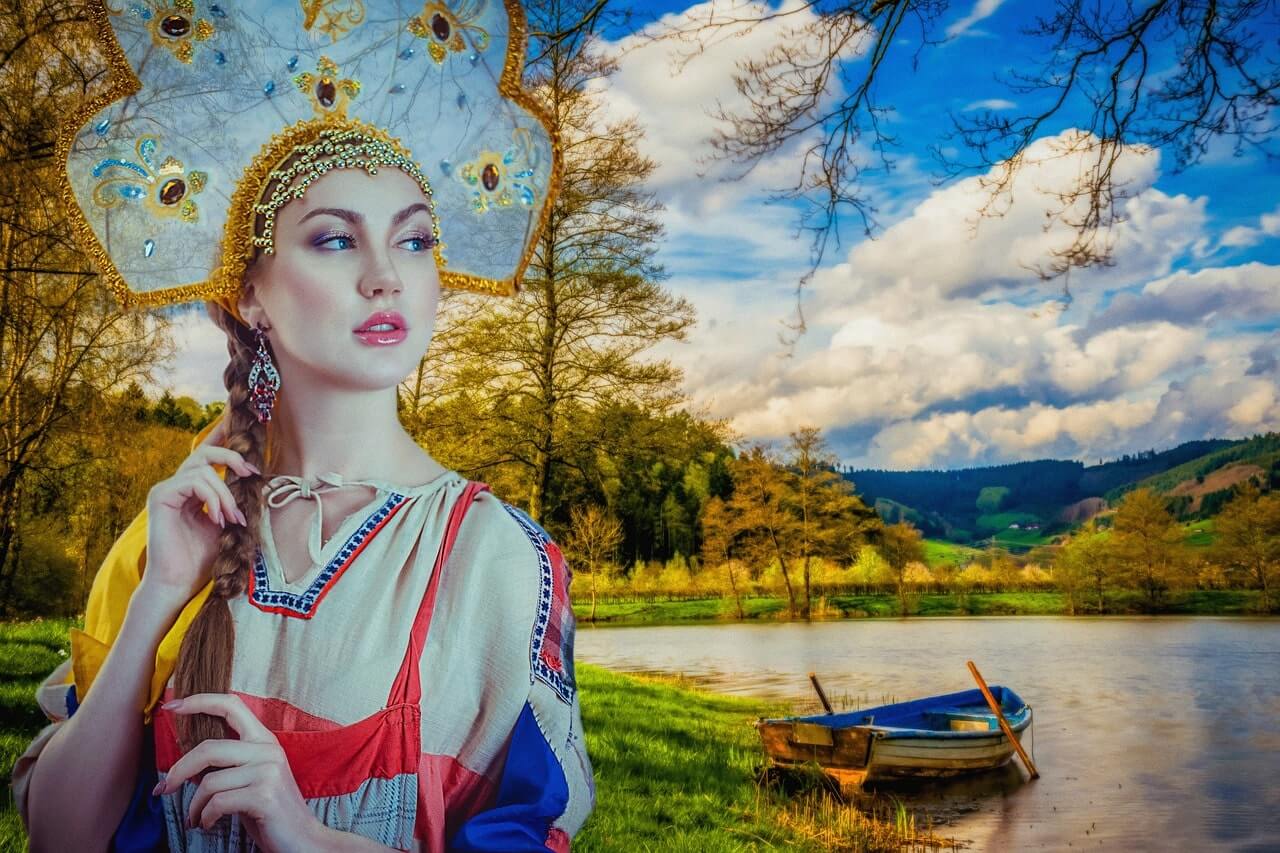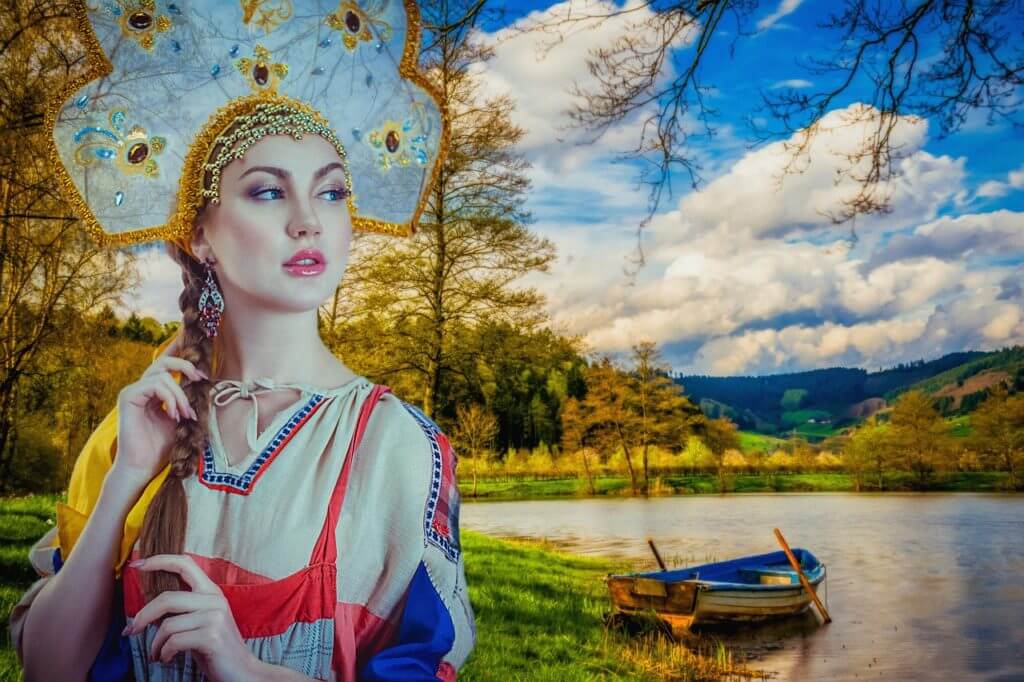 Charm Date Review in Video Form
Audio (podcast) form for those of you on the go
Ease of Use – 3/5
Effectiveness – 1.5/5
Key Features – 3/5
Pricing – 2/5
The registration process is easy enough
Very expensive
Seems to be filled with bots
Everythings costs you credits
A male to female ratio of 9:1
Who Is It For/Demographics?
Western men wanting to date women from Eastern Europe, particularly from Russia and Ukraine is not a new dating phenomenon at all.
And there are many women from these countries that want a better life for themselves and who make use of dating sites like CharmDate to find it.
OFL Top Recommendations based on 100,000+ Survey

"Serious Relationships"
"Discreet Hookups"
"Best Course for Men"
"Quick Flings"
"Normal Hookups"
"Our Quiz"
So if I was to sum up this dating site, I would say it's primarily going to feature men from Europe and the United States and women from Eastern European countries.
It is not a hookup site (like BeNaughty or Ashley Madison) rather, it is a site for serious relationships (like eHarmony).
Ideally, most of these users (on both sides of the gender line) are looking for long-term love and even marriage.
It's also one of the oldest dating sites on the internet to have this particularly dating dynamic.
In fact, CharmDate has been around since 1998.
That's over two decades of helping to bring East and West together.
As with many sites like this, however, CharmDate doesn't always have the best name in the world of online dating.
Many people have called it nothing more than a scam site which is something we will look into throughout this review.
A breakdown of CharmDate's user numbers
Sometimes, it's virtually impossible to find user numbers for sites like this.
Some like to tell you on their landing page how many users they have, others don't mention it at all.
And Charmdate is one such site.
They do declare that they have a "large database of verified and active singles".
There were some other figures to be mindful of, however.
Over 500 000 users come from the United States
Around 400 000 individual users are active on the site on a weekly basis
For me, that indicates a user base that's probably close to a million strong, particularly if we take into account other users male users from Western countries and around the world as well as the female user base – which is significantly smaller than the male one.
I've seen male-dominated dating sites before.
It always happens when there is a specific population type that makes up the female user component on the site just like CharmDate.
The ratio of male dominance in terms of users on this site, however, is the highest I've ever seen.
And it's a staggering 9:1.
90% of users of CharmDate are males
10% of users of CharmDate are females
Still, 10% of let's say 1 million users is around 100 000 profiles for women that can be found on the site.
What about the age breakdown?
An age breakdown on these sites is always interesting to look at too.
For example, the most dominant age group on 35-44-year-olds.
This makes up close to a third of the users on-site (31%).
Most of those, around 29% are men with women making up the other 2%
You will find the biggest portion of female users in the 18-24 and 25-34 age group.
Both contribute 3% (6% in total) to the overall user base.
The full breakdown of the age ranges ordered in terms of most users first is:
35-44-year-olds (29% males, 2% females)
45-54 year-olds (24% males, 1% females)
55+ (19% males, 1% females)
25-34 year-olds (12% males, 3% females)
18-24 year-olds (10% males, 3% females)
Normally, the 55 and over group features low down in the user numbers for dating sites, unless it's a senior site, of course.
Here, the group is third.
But it makes total sense, older men who haven't married looking for their brides on a website like this that is purpose-built to cater towards them.
The first major alarm bell started ringing for me as soon as I pointed my browser at the CharmDate landing page to register a profile on the site.
| NOT SECURE |
Yes, my browser (Google Chrome) was telling me that this page didn't have the security certificate it should have.
That really isn't a good start, is it?
Anyway, moving on to the registration process.
The following information is necessary to start the process:
Your name (a bit alarming on a page that's not secure but yes, you could lie)
Your gender
Your birthdate
Your email address
Your password
Regarding an app, CharmDate doesn't have its own dating app.
Instead, it uses the general dating app of the Qpid Network, the team behind CharmDate and a few other similar sites.
I would suggest keeping your registration online, it's just far easier.
Once you've provided the relevant information above, there's another step that you need to complete before getting access to the site.
That step involves giving some information about the type of person that you'd like to match up with.
It doesn't take long to complete and helps CharmDate provide you with a few matchups right at the start of your journey.
You are able to change the answers to these questions at any time as well.
Simply head over to the "Smart Matches" and make any adjustments you'd like while logged into the site.
And that's it.
There was some more good news once I completed the registration.
Moving from the registration landing page to the proper CharmDate site saw the "not secure" message disappear.
Thank goodness!
Finding your way around CharmDate
I must admit, I found CharmDate a little intimidating to start with.
That's because it's quite busy and there's a lot that's vying for your attention when you see the site for the first time.
So, let's make it a little easier and explain how you can find your way around with ease.
One of the first things you will notice is that CharmDate doesn't have just one menu system at the top of the screen like most dating sites do.
It has two.
The second menu system is found on the left-hand side of the screen.
Let's look into each of these a little further.
The menus at the top of the screen are:
Home: Clicking on this will take you back to the home screen with matchups picked for you by CharmDate.
Online: Click on this and you can see the members who are currently online
Search: If you'd like to search for a new batch of matchups using a set of adjustable parameters, click here.
You'd notice the second set of menus on the left-hand side of the screen are a little more numerous.
They are:
Say hi: Here you can fire off a quick message to someone online
Admirer mail: This is a big part of CharmDate and you will receive many of these emails during your time on CharmDate
EMF mail: A regular inbox
Chat: Real-time chat with other users
Cam Share: Chat with other users with cameras on
Video Show: Watch user videos here
Call service: Talk to other users by phone with a call at a set time
Virtual gifts: Send virtual gifts to other users
Gift and flowers: Send real gifts to other users
Online ladies: See a list of female profiles online at that time
Smart matches: Click here to change your answers to the smart match questions you filled in when registering
My contacts: Here you will find the profiles of people you have mailed, chatted with, mailed or shared a camshare session
My favorites: When you favorite a profile, it will appear here
Search: Another search menu where you can launch parameter based searches.
Yes, there certainly is a bunch of menus to get used to.
For the most part, however, the ones on the left-hand side of the screen have to do with communication as well as gifts.
My suggestion is to click on them and just get a mental note of what each of them does.
Of course, some of them are critical to your journey on CharmDate, especially in terms of effectively finding matchups that you'd like to contact.
I just want to touch on your profile on the site.
During the registration process, you would not have completed any part of it.
So set aside some time to do so, it really won't take long.
There's nothing you've not seen here if you've used a dating site before.
You are going to have to provide information about your appearance, your lifestyle, your habits, your education, your location, your interests and what you are looking for in a relationship.
It really will only take about 10 minutes to fill this all in.
Well, I must admit that CharmDate at times just seems too good to be true.
And if you've read up about the site, you will find people who have used the site complain that it's filled with bots and fake profiles.
Many also say that it's nothing more than a money-making scheme that drives you into buying a membership to chat to female users that contact you.
And I'd agree.
In my time on the site, I was contacted often.
Many of those that contacted me looked like supermodels.
Are these real profiles?
Well, I don't think they all were but that's not to say that there aren't genuine profiles on the site.
It does mean, however, that you need to be careful in terms of who you chat to.
Searching for love on CharmDate
You have a couple of ways that you can search for matchups while on the site.
We've mentioned smart matches already.
Like most other dating sites, CharmDate presents you with some matchups the moment you log onto the site for the first time.
These are based on the questions you answered while registering to become a user.
But if you are anything like me, you'd prefer to search on your own terms.
And by that, I mean setting specific parameters to get the exact kind of profiles you want to look through.
When you search using the regular search engine, you will see a range of parameters that are the same on most datings sites.
These include:
The age range of the matchups you want to be returned
Appearance features
Their interests
Profession
Education
Relationship status
If they have or want to have children
You get the idea, right?
But there are a few other search categories that are very specific to sites in the Qpid network like CharmDate.
These include:
If they are able to camshare (where you can talk with webcams on)
If they have any video shows as part of their profiles
If you can call them
I am sure you will agree, there's so much you can set to your exact liking.
And that helps to return the best matchups.
But once you've found those matchups and narrowed down the best few, you'd want to contact them, right?
Let's see how CharmDate handles communication.
Contacting a potential matchup
So when you first log into CharmDate, they will give you a few freebies (two chat vouchers for text messages and two free greetings).
These allow you to make contact with other users on the site.
They are soon used up, however and that's where your communication problems start.
You will quickly learn that you need credits to chat with other users on the site.
In fact, you will need credits to do just about anything, for example, to send a virtual gift or even the real thing as well as calling another user or having a camsharing session with them.
So here's an idea of how much different types of communication on the site are going to cost you from a credit point of view.
Say you want to send a regular email message to a user.
That's 1 credit.
Feel like hearing another user's voice?
Well if you opt to use the call feature, it's 0.5 credits a minute.
Fancy seeing them rather while you chat?
Camshare is 0.6 credits a minute.
You get the idea, right?
I've mentioned camshare and some of the other features that CharmDate provides but now let's look at them in far more detail.
These are some of the key features that CharmDate has to offer.
If you'd like to see who you are chatting to, CharmDate includes a feature called Camshare.
Using your webcam and that of the other user, you can speak to each other in realtime.
Camshare is a great way to get to see if the person you are chatting to is real or not but I've seen complaints that it seems like some users are getting instructions from off-camera as to how to reply to your questions.
If you are a male user on CharmDate, get ready for lots of admirer mail.
Admirer mail is used by many of the female users onsite to introduce themselves to you.
You can choose to send these types of mail yourself but personally, for me, they are very gimmicky.
A big part of CharmDate's features is the ability to call other users and to chat with them.
There are a few ways in which you can do this.
For example, you could make an instant call, you can schedule a call with someone else, or you can get them to call you.
No matter which option you chose, you will always fit the bill.
And yes, you pay in credits.
For an instant call, if a user is online, you can call them.
A scheduled call is booked in advance to take place at a certain time while the Call Me feature means you've given permission for another user to contact you.
You'd think that at least the last call type the other user would pay but it doesn't work like that on CharmDate.
Gifting systems on dating websites are nothing new.
CharmDate gives you both the ability to send gifts in cyberspace by virtual delivery as well as real gifts.
And if you want to make sure that the lady you are sending a gift to actually receives it, CharmDate will send you a photo as confirmation.
For me, these are just more ways that the site tries to get money out of you.
For example, a bunch of flowers at $285 is just a little too expensive for my taste.
Perhaps a fruit basket at $129?
No thanks!
The fastest form of communication available on CharmDate, the live chat feature is essentially an instant messaging system.
You will be bombarded with users wanting to live chat with you from the minute you log into the site.
While in live chat, you can send various virtual gifts and you can attach photos as well.
But yes, that will cost you credits.
I've already talked about credits, the main currency on CharmDate.
You will need them for just about everything on the site.
Nothing is free here.
And there is no form of membership like most other dating sites have.
But what are credits going to cost you?
Well, here's a breakdown.
2 credits – $15.99 ($8.00 per credit)
16 credits – $96.00 ($6.00 per credit)
100 credits -$399 ($3.99 per credit)
Remember, if you want to chat with someone, it's 0.5 credits a minute.
So if you buy 100 credits, you can chat for just over three hours for $399!
Or you could send 100 emails.
Expensive, isn't it?
Conclusion and Overall Rating
So let's get to the business part of this review.
While I am sure there are regular female users on CharmDate, I always get a little worried when as soon as I've registered and logged on for the first time, I am immediately contacted by other users.
And with CharmDate, it's not just one or two.
I was constantly messaged by women with supermodel looks who wanted to get to know me better or asked if I voted in the elections or other strange questions.
Are these bots?
Probably.
But for someone who is looking for love, it's easy to fall into the trap of getting sucked into the site, using up your freebie communications and then whipping out your credit card to carry on chatting.
I have no doubt that there are regular female users on the site, but you might just have to dig a bit to find them.
Also, just search on the web for reviews about CharmDate and you will see plenty of people crying foul.
Overall, the site is easy to register for but can be a little confusing when you first use it.
And yes, credits are expensive, that's for sure.
So onto my rating then.
I will give 2.3 out of 5.
Sure you can try it out, but always be wary of who you are talking to.
If they are pushing you to buy credits to send them virtual gifts or use various services, I would move onto someone else.
Frequently Asked Questions
It's a bit of a worry when the registration page brought up a "not secure" warning from my browser when filling in my initial details.
The main website, however, didn't have that problem.
You get a few freebies from the site to start but once you've used them that's it, you have to pay for everything.
There are lots of features that you can use on CharmDate in terms of messaging, live webcam chats, virtual and real gifts and more but they all use credits, the currency on site.
There is no membership on CharmDate.
Yes, it's part of the Qpid network of dating sites.
And while it may be legit, I still feel that it is filled with bot profiles that are aimed at getting you to spend your hard-earned cash.
CharmDate is a dating site mainly for Western men to meet women from Russia and Ukraine.
It's positioned as a dating site where you can find long-term love.
Currently, it has around 1 million members of which more than half are from the United States.
CharmDate has a user ratio of 1 female profile for every 9 male profiles.
Only people who are 18 years and older can join CharmDate.
The registration process is easy enough and in total will take no more than five minutes of your time.
You also have the chance to fill in a quick questionnaire that will help CharmDate provide you with matchups as soon as you log in for the first time.
If you are finished with your time on CharmDate but don't want to leave your profile active, you have the option to remove it.
To do so, log into the site, click on "settings" and then select the "switch off profile" option.
Your profile will be taken offline soon after.
Send an email to CSSupport@qpidnetwork.com or click the customer care menu on the website.
Or you could phone them on 1-800-931-5079.
If you prefer to send a mail, address it to:
Trust Company Complex
Ajeltake Road
Ajeltake Island
Majuro
Marshall Islands
MH96960
As location isn't as important a factor in providing you with matchups as with other dating sites, CharmDate's algorithm is based on various parameters.
These include age ranges, appearance and lifestyle factors and many more all of which can be adjusted to your needs to find the kind of matchups you are looking for.
To block someone on CharmDate, it's not a case of simply clicking a block button and it's all done.
First, you need to find their user identification number which you can see on their profile.
From there, you need to enter that into your block list.
Once you've done that, the user is blocked.