The swinger lifestyle is considered taboo in today's society. The truth of the matter is that there are a lot of swingers in the world. Your neighbor, coworker, boss, mailman, or best friend could be members of the swing community, and you wouldn't even know it!
The SwingLifeStyle website creates a unique community for adults who are interested in partaking in a good time. Most members are involved in a committed relationship and are looking to engage in sexual experimentation with another like-minded couple.
This SwingLifeStyle review will highlight everything that you have ever wanted to know about signing up to be involved in a swinger-focused dating website.
Pros:
User-friendly and easy to navigate website
Affordable
Inclusive of all types of relationships
Available on iOS and Android devices
Community events and exclusive travel opportunities
Cons:
Website can be slow during peak times
Limited ability to access full features without a paid membership
Member Information
Have you ever wanted to try out the swinger lifestyle? Do you and your spouse crave the attention of another couple but are not sure how to go about finding another couple to introduce to your sex life? Finding the ideal couple to introduce into your marriage for extra fun is possible by utilizing the SwingLifeStyle app or website.
Member information is easy to comprehend and tends to be limited. Information included in every profile consists of gender, age, and sexual interests. Additional information is optional and will consist of anything that the member chooses to share.
Overall, the member information included on the userbase is minimal, and to learn more, you will need to reach out and contact those you are interested in to get to know them better. While specific member information may be limited, the website is organized in an informative fashion. The SwingLifeStyle website is organized by state, then divided into swinger groups by neighborhood. This setup is unique compared to other dating websites, making it quite easy to find local swingers looking for a good time.
Sign Up Process
RATING
4.5/5
Signing up for the SwingLifeStyle community is easy, quick, and allows you immediate access to local swingers. Within minutes, you and your spouse can be meeting other swinging couples in your neighborhood.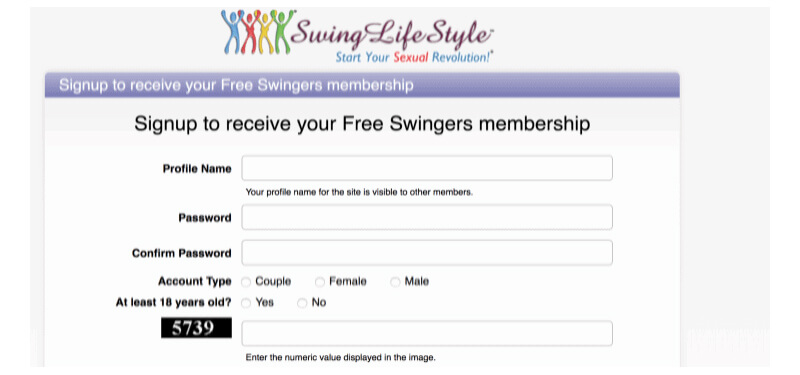 After creating a profile name and password, you need to confirm that you are an adult. You will also be prompted to select an account type. Doing so will differentiate whether you are in a couple or seeking a couple to connect with. Next, you will be prompted to disclose who you would like to meet – men, women, or couples. You will have an opportunity to select an age range as well as drinking and smoking preferences. Answering these questions honestly will help with your search in finding the perfect swingmates.
The sign-up process only takes a few moments, allowing you more time to flirt and chat with people of interest!
Contacting People
RATING
3/5
The SwingLifeStyle mailbox is user-friendly and impossible to miss on your homepage. The aesthetically pleasing to the eye, flying bird holding a letter icon, appears when you have a new message waiting for you to review. When you click on messages, you will be taken to your SwingLifestyle mailbox. The mail center provides an organized way to review messages that have been sent to you. You can save messages, review your sent messages, and go over messages to which you have sent a reply. The SwingLifeStyle mailbox makes it easy to keep messages organized to review them at any time.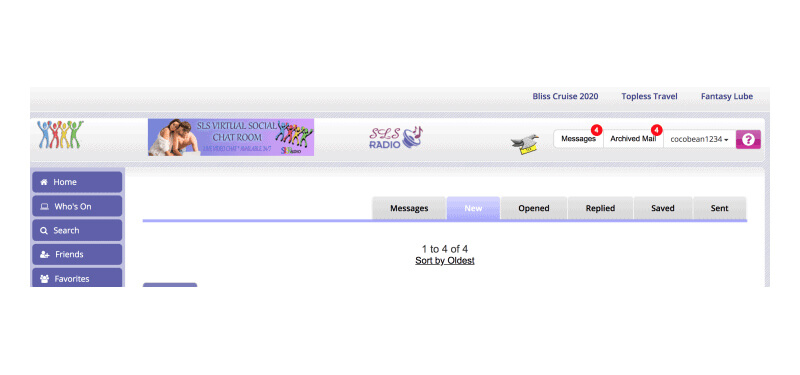 The downside to the SwingLifeStyle mailbox is that the instant messaging feature is only available to those who invest in a paid membership. If you plan to connect with other swingers through the instant messaging feature in real-time, investing in a membership will prove to be a great choice.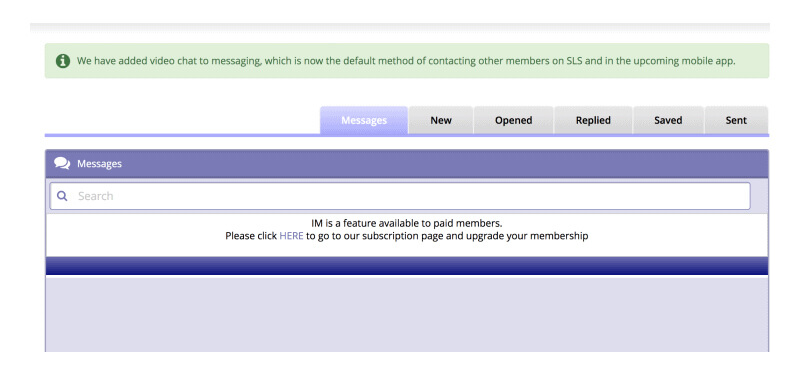 The overall ability to contact other members can be easily accomplished via the SwingLifeStyle mailbox feature. Whether you are seeking a live response through instant messaging, a live conversation with the video chat feature, or a traditional email, the SwingLifeStyle mailbox center will be a hub of activity that you will not want to miss.
Profile
RATING
3.5/5
The SwingLifeStyle website offers you the opportunity to upload photos to your gallery. Before doing so, you will need to read some disclosures about the types of prohibited pictures and the importance of staying within these guidelines. Once you have access to the gallery, you can decide if you want to post your photos to the public or private viewing only.
OFL Top Recommendations based on 100,000+ Survey

"Serious Relationships"
"Discreet Hookups"
"Best Course for Men"
"Quick Flings"
"Normal Hookups"
"Our Quiz"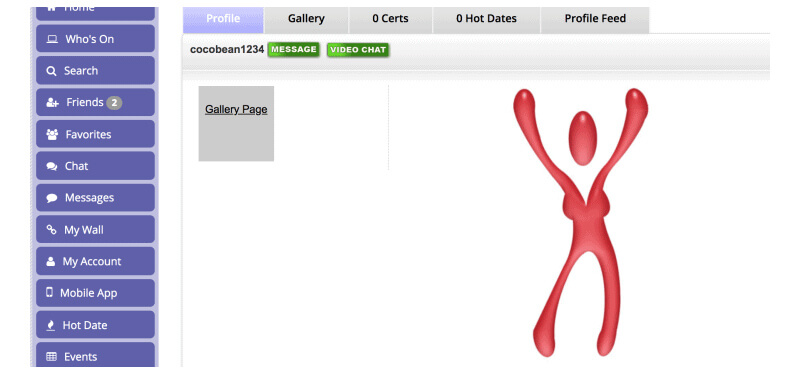 It is important to keep in mind that your photos will not be posted right away as there is an approval process that can take up to 24 hours to complete. In the meantime, you will have a standard avatar of the branded logo that represents the SwingLifeStyle website.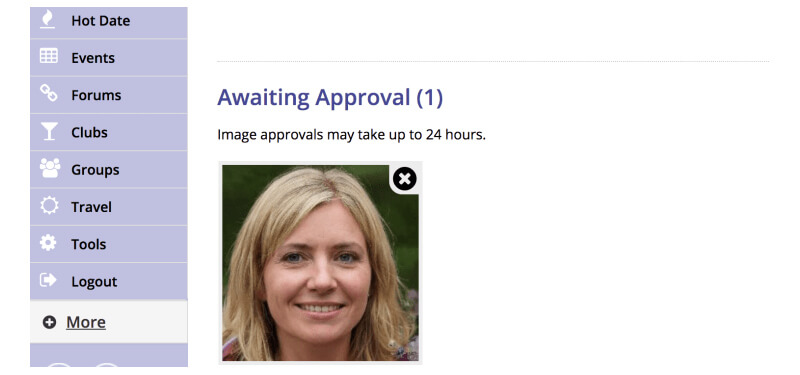 In addition to adding photos to your profile, you can rank your interest level in various activities. You can also disclose what you are looking for and describe your fantasies or real-life experiences. The profile section provides a great deal of space to share your desires and expectations with others. Doing so will help you find the right couple to help you fulfill your sexual desires.
Mobile App
RATING
4/5
The SwingLifeStyle app is available for both iOS and Android devices and is highly recommended by consumers, regardless of the operating system they choose to employ. It is important to note that the SwingLifeStyle app is titled the "SLS Official Largest Global Swinger Community" app and is in its beta stages.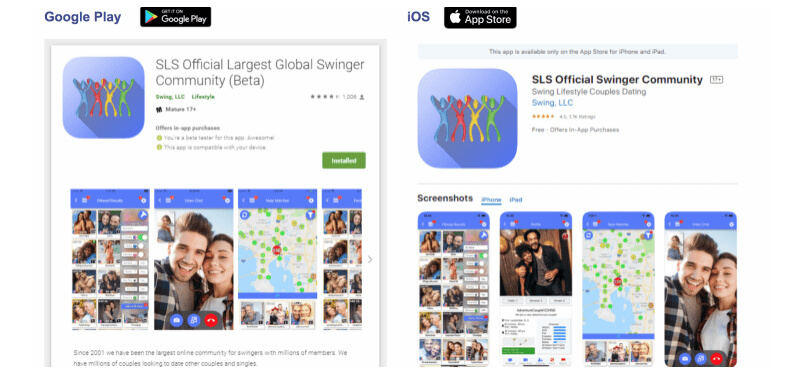 Even though the app is in the beta stages of development, users rave that it is the best relationship and dating app available. With the ability to find interesting swingers in your local area within a matter of minutes, many use the SwingLifeStyle app as their primary tool to find like-minded individuals who are eager to fulfill their sexual desires with a stranger.
Membership Options
RATING
4.5/5
The SwingLifeStyle membership options are extremely affordable, making it difficult to pass up the lifetime membership plan, simply because it is such a great deal! Whether you want to try out the SwingLifeStyle website features for a month or an entire year, the membership price is low and is bound to yield a great return on your investment.
The best membership to purchase is the "lifetime" plan for under $150. Investing in a lifetime membership allows you to access premium features for the life of your active account or the life of the website, whichever comes first. Do keep in mind that should you choose to delete or deactivate your account, you will no longer receive lifetime membership benefits, and if you re-join, you will be required to pay the membership fee again.
While the overall membership cost is low, it is indicative of the number of features and the overall graphic design and feel of the website. With low membership fees, there is not much money available to make the site operate with all the latest website technology and flashy graphic displays.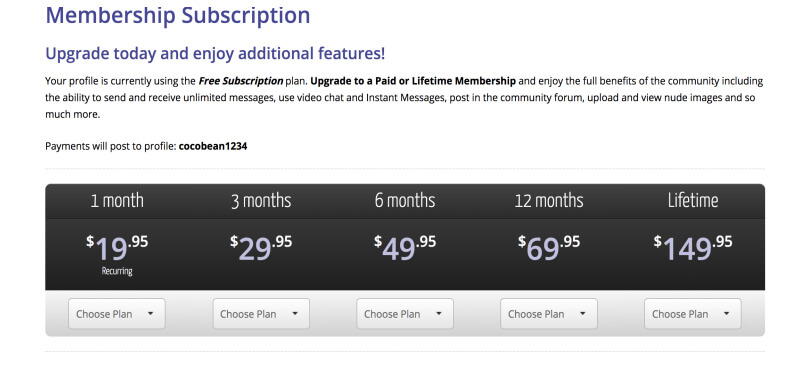 Members in the SwingLifeStyle community do not seem to care about the lack of aesthetics on the website and prefer to keep membership prices low. Keeping membership rates low increases the accessibility of the site to a diverse pool of people who are eager to partake in the swinger lifestyle with you. If you are not looking for a website with bells and whistles and the latest in flash trends, you will be quite happy partaking in the warm, welcoming community of SwingLifeStyle.
The Bottom Line
Joining the SwingLifeStyle community is a great idea! Doing so is quick, easy, fun, and affordable. Whether you are interested in meeting couples or singles interested in the swinglifestyle, this website is affordable and provides many options. It has never been easier to seek out people interested in 'swinging' by searching for neighborhood, city, or regional groups that fit your search criteria.
This website is for people of all ages and relationship status. Most people on the website are between the ages of 35 and 50 years and are involved in a committed relationship with a spouse or a long-time partner. There are also many singles on the website looking to have a good time with a couple or even other singles.
The SwingLifeStyle website was created to provide an opportunity for like-minded individuals to have a venue to partake in the "sexual revolution" that is the swinging lifestyle. Life is too short to have a mediocre sex life. The SwingLifeStyle community will quickly change that, making your life better.
Frequently Asked Questions
Can I expect to be contacted by members as soon as I sign up?
Yes. It is highly likely that you will be contacted right away after you complete the sign-up process. The community is eager to welcome new members, and they do so by sending you a proposition right away. Many paid members realize that new members may not have invested in a paid membership yet, and therefore, take creative measures to connect. Some members provide their cell phone number or Kik app username so that you can connect right away. Others are a bit more subdued but don't count on being prude or shy in the SwingerLifeStyle community.
What is the membership like on the SwingLifeStyle dating site?
With at least 5,000 active members at a time, and over 7,000 new members joining monthly, the membership is thriving and has never looked better. People are curious and eager to experience a new, fun, and sexually irresistible lifestyle. While the USA is the most active country on the website, many members are located in the UK, Germany, Australia, and many Asian countries. The community is expected to continue to achieve rapid growth throughout 2020.
Can I message members with a free account?
No. You are only able to access messages sent to you if you are a paid member. You can only message other members if you have a paid membership. If you plan to interact with others on the SwingLifeStyle app or website, it is in your best interest to invest in one of their affordable membership package options.
What kind of relationships are on the SwingLifeStyle app and website?
The best way to describe the relationships that you will find on the SwingLifeStyle app and website is non-conventional and non-traditional. Many would consider the website taboo, as it encourages orgies, threesomes, partner swapping, and other fantasies.
What do I need to know about the SwingLifeStyle community before I join?
The community is very active. Members are interested in meeting others and they are responsive to messages and opportunities to meet up. The community hosts events regularly and even has international travel opportunities available, should you want to take your fantasy overseas. There is something for everyone in the SwingLifeStyle community.
Where can I find a SwingLifeStyle promo code?
Finding a SwingLifeStyle promo code can be a bit of a challenge. However, many coupon websites will advertise that they have a discount to get you to sign up to be on their email list. There is a limited SwingLifeStyle promo code availability because the membership price is already so reasonable in comparison to other dating websites.
What are SwingLifeStyle events?
SwingLifeStyle events are created and hosted by members in each city, state, or region represented on the website. Many members take on the responsibility of planning monthly, local events for swingers to socialize and meet in public.
The SwingLifeStyle enterprise has taken the events one step farther and offers adventures on a cruise ship, adult-only all-inclusive resorts, and other amazing excursions.